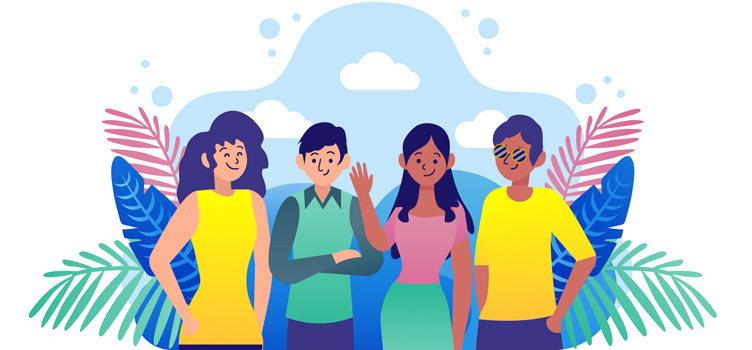 freshDesignweb blog was created to provide useful knowledge, free resources for web designer and developers to learn about web design such as HTML5, CSS3, PHP, Symfony, CodeIgniter, CakePHP, Yii, Zend Framework, Phalcon, FuelPHP, PHPixie, Slim,  jQuery, JavaScripts, Ajax, JSP, XML, Laravel, React, Angular, Vue.js, Ember.js, Meteor, Mithril, Node.js, Polymer, Aurelia, Backbone.js, Oracle, MySQL, Microsoft SQL Server, PostgreSQL, MongoDB, MariaDB, DB2, SAP HANA and especially on development CMS for Joomla , WordPress , Drupal, Shopify, PrestaShop, OpenCart, Magento, ZenCart, VirtueMart, MotoCMS and more!
There are several categories you could browse through, depending on your interests like Web Design , HTML5 Templates, WordPress Themes, Joomla Templates, Tutorials  and such.  If you are not into going through all our articles and you are interested in a certain thing, you can just use our search box. If you are interested to read later you can bookmark for read later as well.
You are able to find digital products that are both of a high quality and up to date in terms of the ways in which they may be used on the internet. You should make the most of the opportunities that come your way if you want to use these things in the most effective manner possible. The collection includes both free and paid products, one of which is a sizable selection of website layouts that may be used for various purposes.
These templates can be altered to fulfill the requirements of a wide variety of projects. This includes projects that are tailored to certain markets, as well as those that are intended for use by small and large corporations, startup companies, and any other kind of enterprise that you might run. The templates can be adjusted to match the requirements of the project that is presently being worked on, and they are accessible in a range of color schemes, layouts, and styles. Additionally, the templates are available to be used.
There are some items in the collection that you are free to use without making any kind of payment, while there are other items that need you to make a payment before you may use them. The users can choose to download these themes in either an HTML file format or a CSS file format, depending on which format is more suitable for their requirements. There is a significant probability that the cutting-edge website project you are working on right now could benefit from some free website designs of high quality that can be downloaded by you.
You have the option to investigate this idea. There are ready-made solutions on the market that are based on HTML5 and CSS3, website templates that come packed together with a website builder, and other website templates that can be purchased individually. Some of these ready-made solutions are referred to as "ready-made solutions." On the market as of right now, you may acquire each of these ready-made solutions, in addition to extra website themes. Some of these website templates were built with the aid of a program called Bootstrap, which is also the name of the framework that was applied.
P.S. freshDesignweb blog launched (Beta) on August, 2010, official release October 2010.