In the digital age, it's important for architectural firms, interior designers, and construction companies to have websites that look good and are easy to use if they want to show off their work and get new clients. WordPress, a popular content management system, has a lot of themes that are made for websites about building. In this blog post, we'll look at ten beautiful Architecture WordPress themes. These themes combine functionality with beautiful design, giving you the perfect place to show off your architectural skills and draw clients.
Archy
Archy is a purpose-built architecture WordPress theme created for architecture firms and agencies. It offers a comprehensive set of features necessary to build a successful architecture website. With Archy, you can showcase your architecture projects in a stylish and visually appealing manner, effectively attracting new clients and fostering the growth of your architecture business online.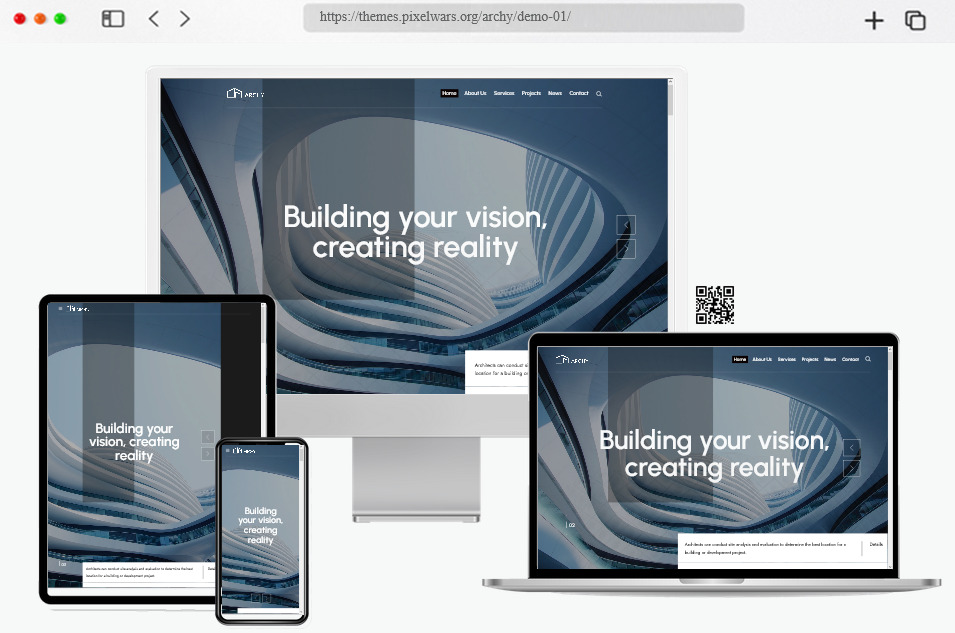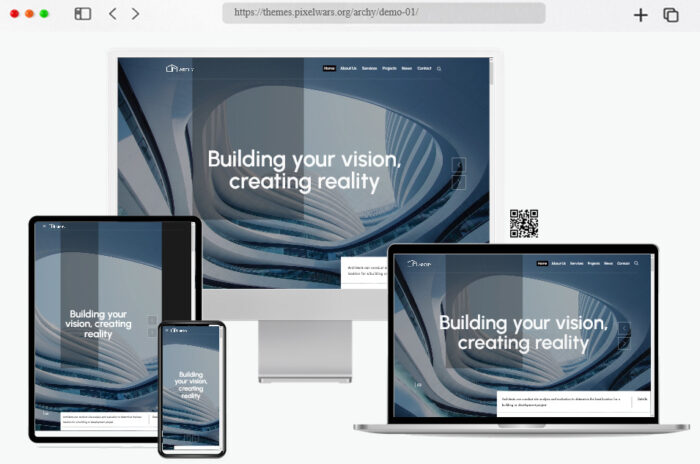 More info / download Demo
Niemeyer
Niemeyer is a responsive WordPress theme for architects, architecture companies, and design studios. It was made just for them. It is made to work well on mobile devices and to fit different screen types and devices without any trouble. Niemeyer has many features and functions that you can use to show off your building projects and advertise your services. With its clean and modern look, this theme lets you show off your portfolio, attract possible clients, and give your architecture-related business an interesting online presence.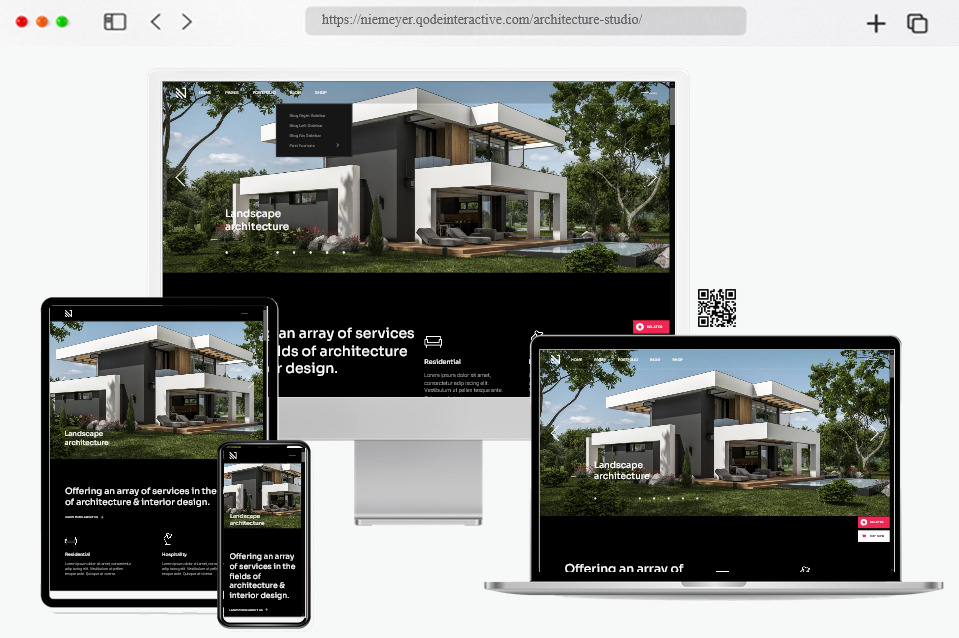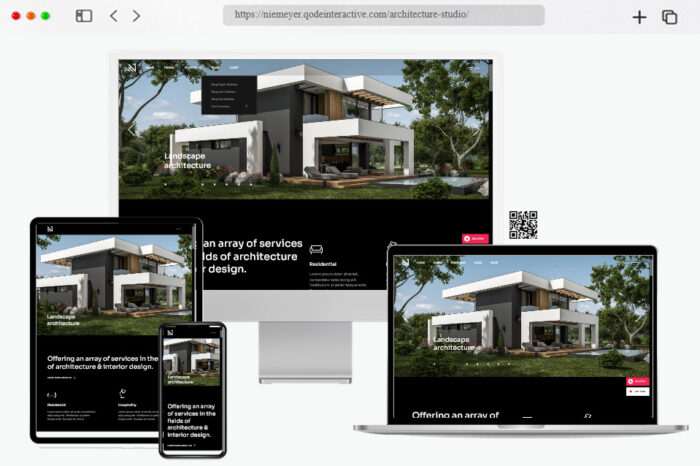 More info / download Demo
Hiroshi
Hiroshi is a contemporary WordPress theme designed specifically for architecture portfolios and interior design websites. It caters to various businesses, including house design, tile shops, furniture businesses, and architecture studios. The theme embodies modern architectural sensibilities with its refined design.
Hiroshi offers full compatibility with the Elementor Page Builder, allowing you to easily customize your website. It provides a wide selection of beautifully designed layouts to showcase your architecture and interior design projects. Additionally, Hiroshi includes twelve full-fledged website examples, offering versatility and flexibility for different architectural and design businesses.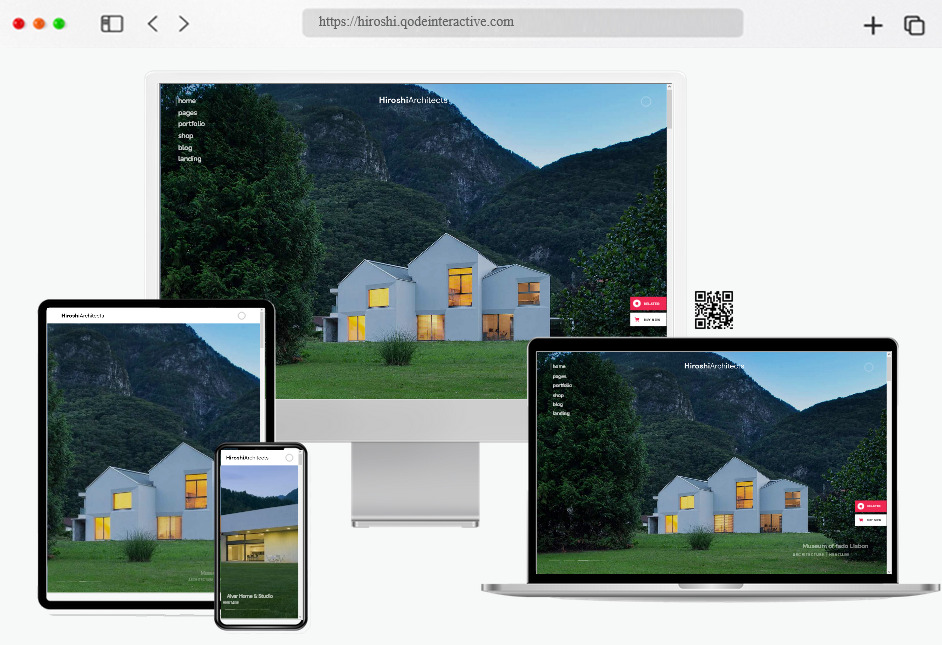 More info / download Demo
Adsett
Adsett is a pristine and contemporary architecture design. You can use it for any website related to architect, interior design, real estate, furniture, and several other companies. The combination of well-structured code and user-friendly documentation allows you to create a fantastic business website.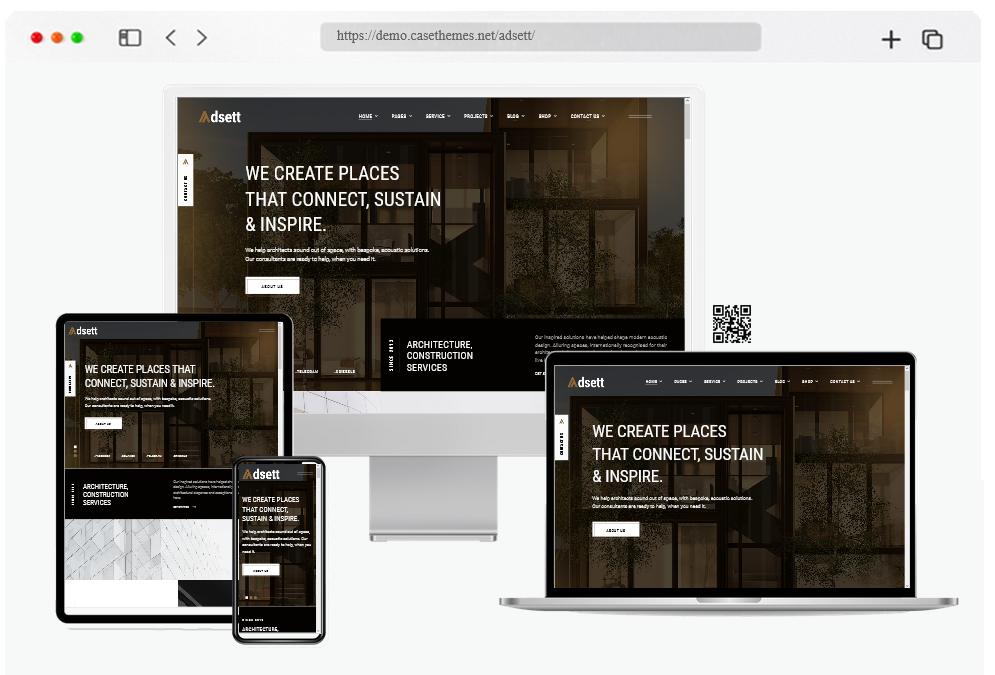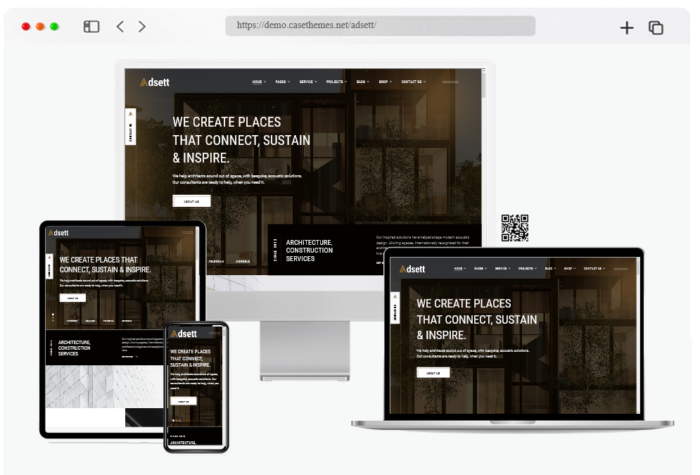 More info / download Demo
Konstruktion
Konstruktion is a modern WordPress theme for construction and architecture that was created with the actual demands of enterprises in this field in mind. It offers all the elements required to create a website for a construction company, architect's office, or real estate development firm. Showcase your work and catch your clients' attention!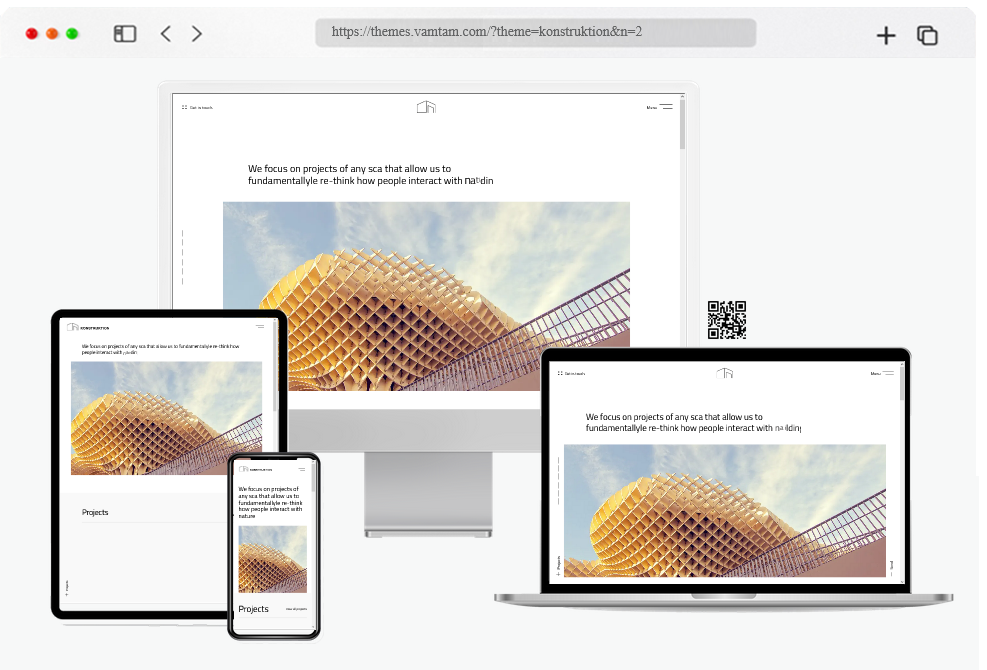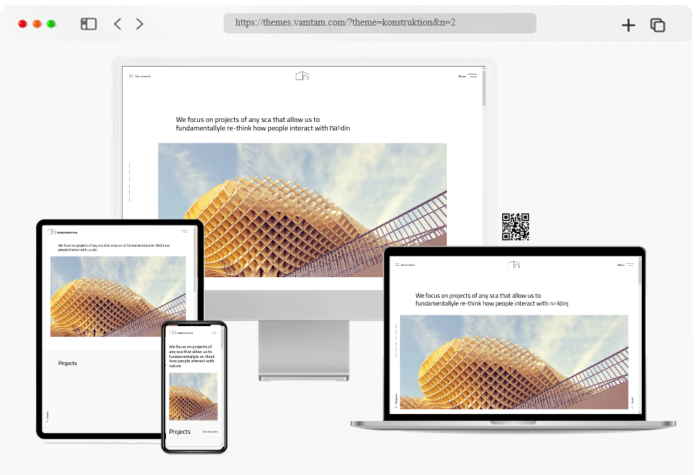 More info / download Demo
Chomok
Chomok Modern Architecture WordPress Theme is a modern and creative multipurpose minimalist website theme. Its primary focus is to be a master of customization- where anything is possible up to the limitation imposed. The theme comes in seven different color schemes and it's fully compatible with Bootstrap, so it will perfectly adapt to any type of website. It also supports Google Fonts. The theme can be easily tweaked and customized via our Customizer plugin.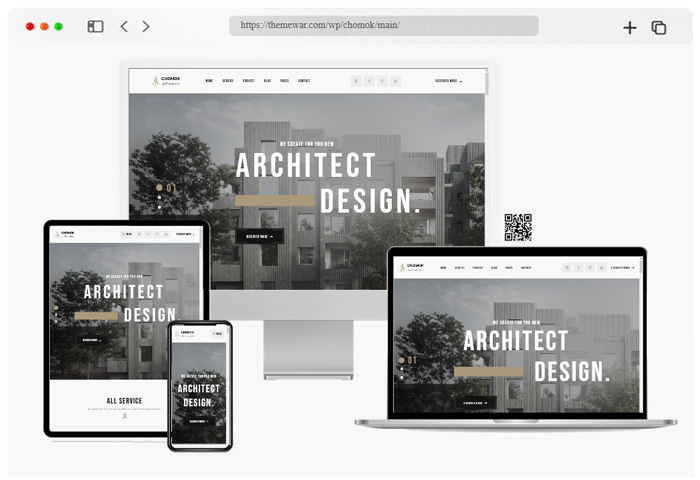 More info / download Demo
Archix
Archix is a WordPress theme suitable for modern architecture websites. It has clean and elegant design that looks great on every device and even more importantly it is completely responsive. With this WordPress theme you can create your own unique properties listing website in minutes!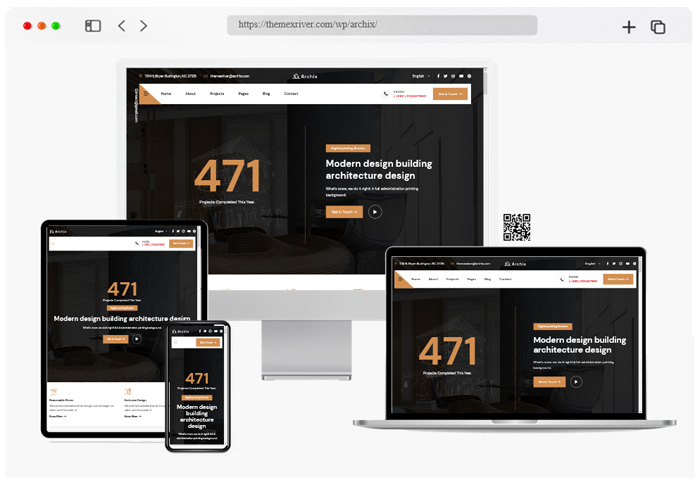 More info / download Demo
Arctit
Arctit is a modern and colorful WordPress theme. The theme has easy to use interface, clean and professional design as well as unique features that make it stand out from the crowd of other themes in all different sectors of the digital world.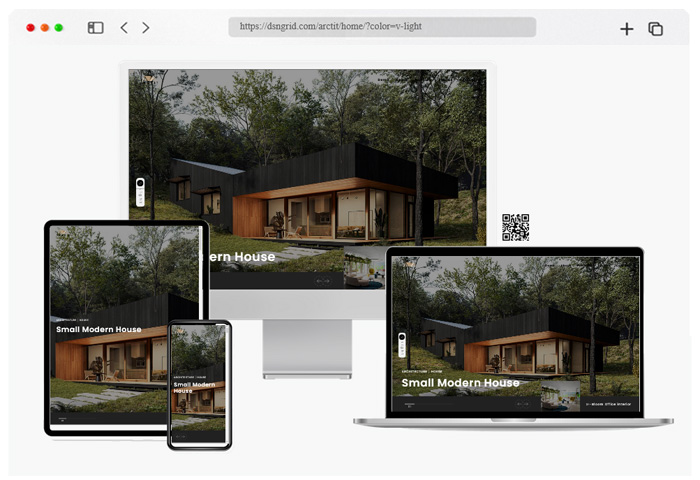 More info / download Demo
Retirio
Retirio is a clean, modern and user-friendly WordPress Theme customized to display your business or architect website in the best way possible. Retirio comes with some powerful features such as custom sections, custom posts, WooCommerce integration, WordPress SEO Plugin and many more.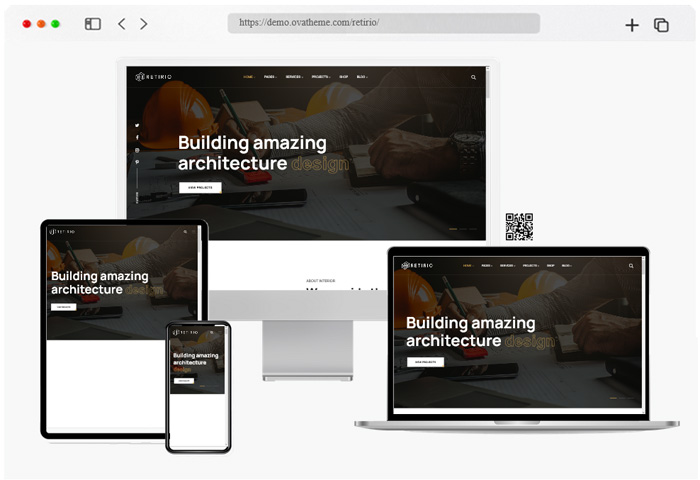 More info / download Demo
Ronmi
Ronmi responsive Architecture Design WordPress Theme is a professional and modern responsive WordPress theme for architecture based companies and organizations. Ronmi has a neat design that allows you to show off the work of your designers and architects.
The theme has many elements which help you to create an impressive website – gallery, portfolio, 4 columns layouts, slider with lightbox and single image mode. The powerful admin panel allows you to change colors, fonts, add panels and widgets, create custom site sections and edit post sections in no time.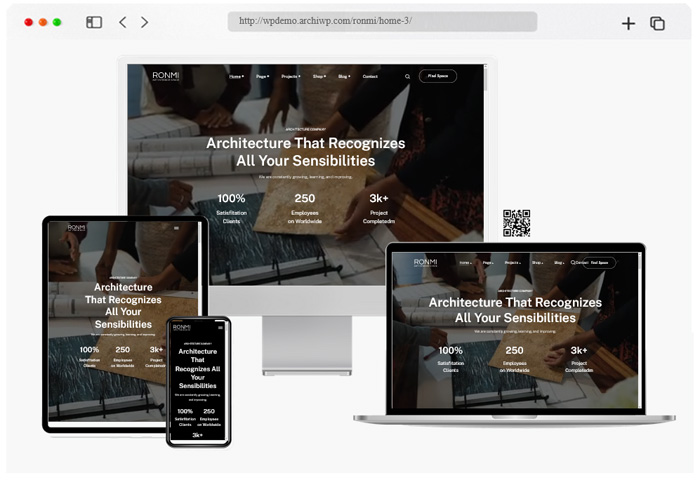 More info / download Demo
Archicon
Archicon is a responsive WordPress theme that brings you a unique and powerful design to let your visitors absorb some of its intrinsic features. Archicon is innovative and stylish, being perfect for creating a corporate architecture website or corporate blog of any kind. The features include a menu-based dashboard, RTL stylesheets support, multiple columns layout option and much more.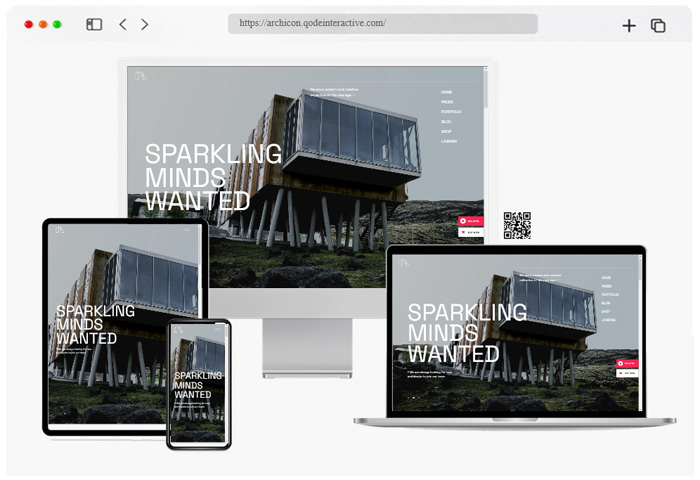 More info / download Demo
ArcHub
ArcHub is a comprehensive site builder that offers exceptional performance, an intuitive editor, exclusive features, and a collection of award-winning designs. With ArcHub, you have access to over 30 pre-built websites, more than 200 section templates, and 40+ inner pages. This extensive selection allows you to easily create a professional and visually appealing website tailored to your needs. Whether you're starting from scratch or looking to revamp your existing site, ArcHub provides the tools and resources to build a stunning online presence.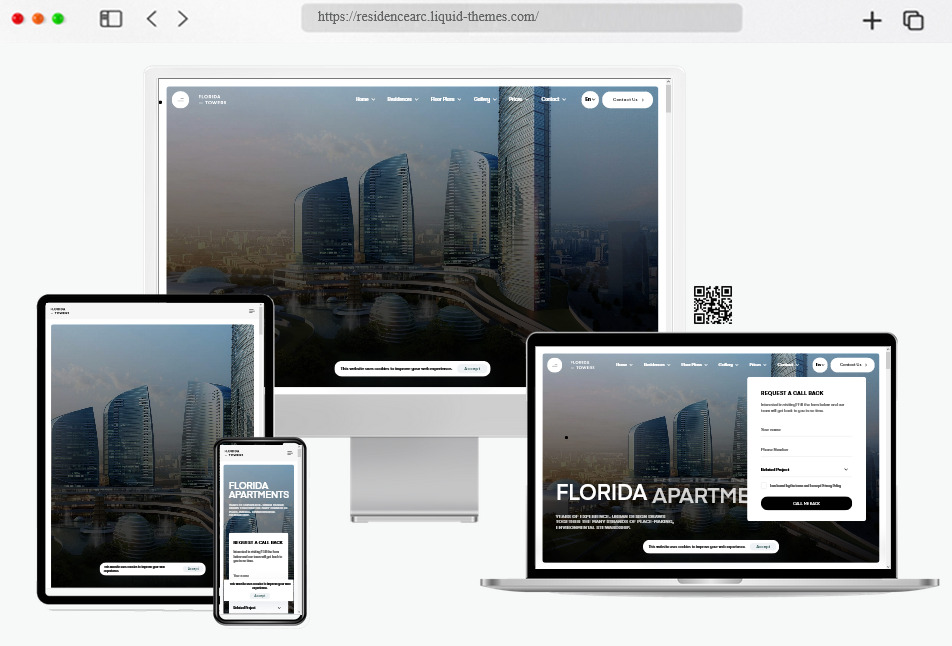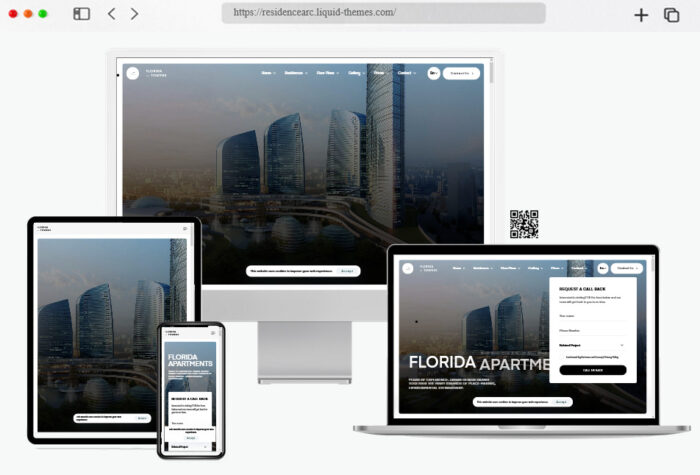 More info / download Demo
Corbesier
Corbesier is a responsive, fresh and clean WordPress theme well suited for modern interior design website agencies, exterior design offices, architecture firms or individual designers. It also works for the portfolio of architects, home renovation, furniture manufacturing, and bloggers who are interested in interior design.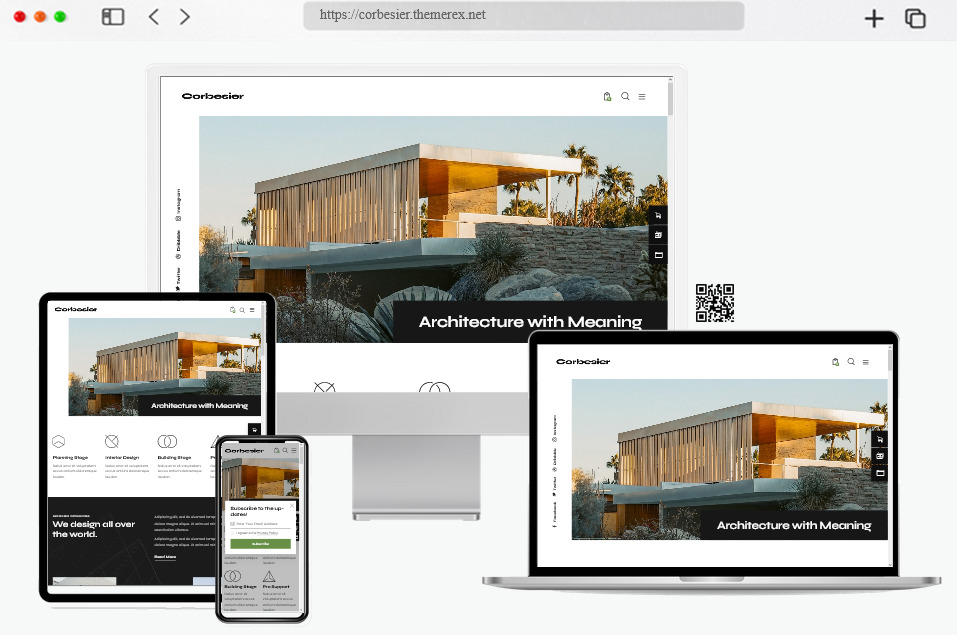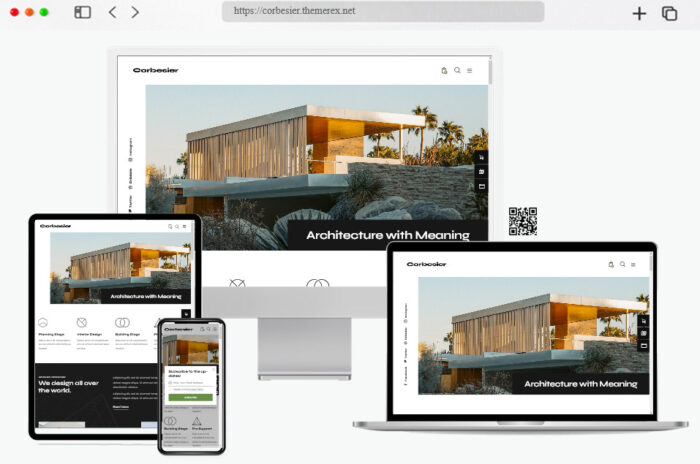 More info / download Demo
BAUEN
Bauen: Architecture and Interior Design The design of WordPress Theme is simple, clean, and modern. It works well for architecture firms, interior design studios, building companies, furniture shops, and anyone else who wants a simple but attractive way to show clients their work. Bauen's easy-to-use interface makes it a good place to show off architectural projects and connect with possible clients.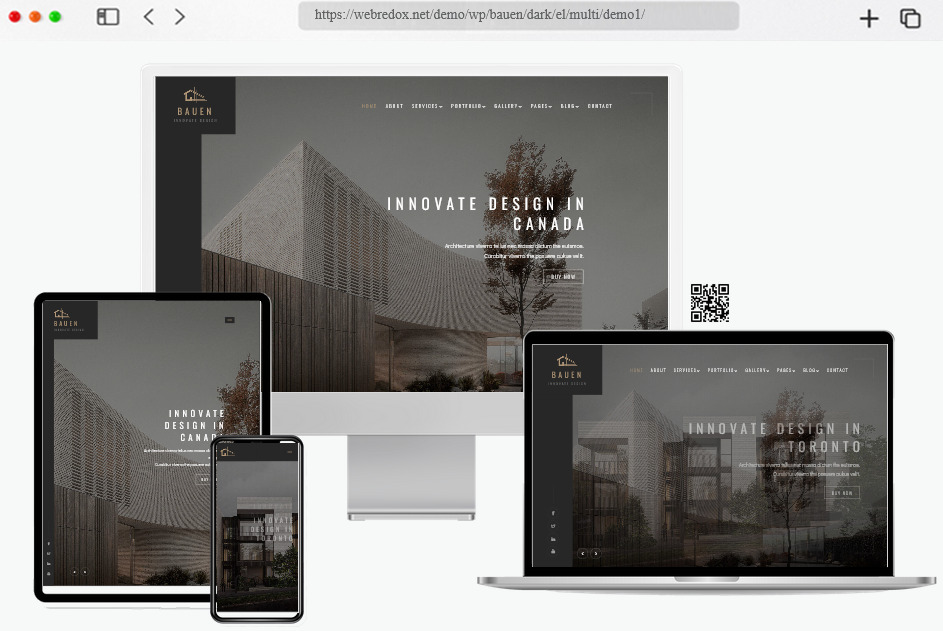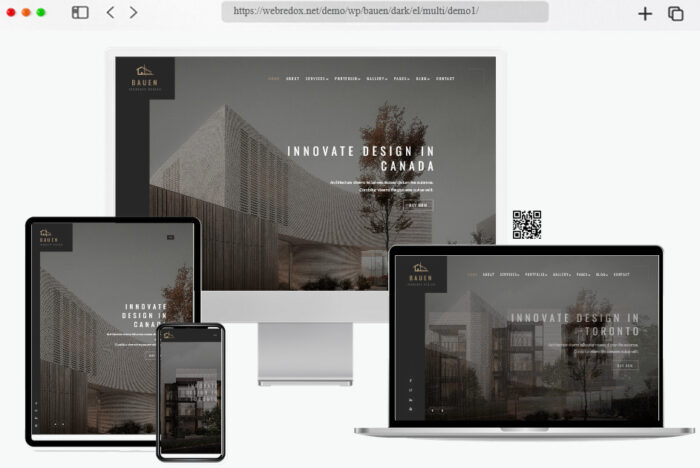 More info / download Demo