Business website templates are pre-designed web page layouts and designs that can be easily customized to create a professional website for businesses of any type. They typically include features such as navigation menus, contact forms, image galleries, and social media integration, among others.
Using a business website template is an excellent option for small businesses and startups looking to establish an online presence without the need for extensive development resources. With a template, you can quickly and easily create a professional website that showcases your brand, services, and products in a visually appealing and engaging way.
In addition, by utilizing a template, businesses can save money on web development costs while still achieving a polished and professional online presence. Templates are typically easy to update and customize, allowing businesses to add or remove content, change colors or font styles, and upload images and media to create a unique website that meets their specific branding needs.
Bitrader
Bitrader is a comprehensive HTML template that is specifically designed for businesses involved in cryptocurrency, stock, and forex trading. It provides a sleek and modern design that is well-suited for financial and trading-related websites.
This template offers a range of features and functionalities that are essential for a successful trading business website. It includes dedicated sections to showcase different trading markets such as cryptocurrencies, stocks, and forex. It also provides customizable charts and graphs to display real-time market data and analysis, enabling traders to make informed decisions.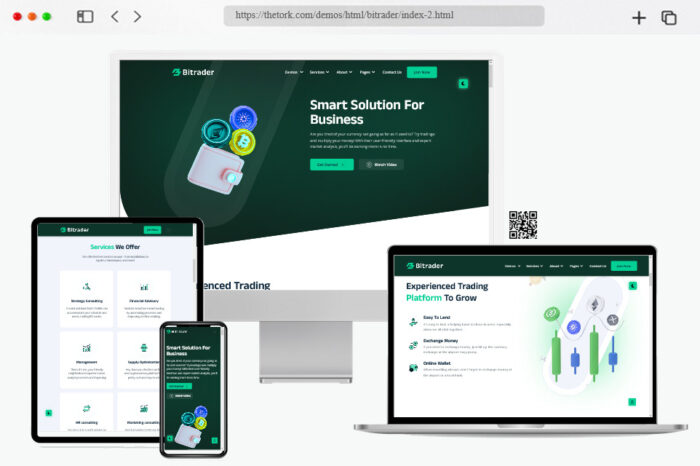 More info / download Demo
Techwix
Techwix is a business and technology HTML5 template specifically designed for technology websites, IT services, and tech company startup websites. It offers a modern and professional design with six pre-built homepages to choose from. The template is suitable for various businesses related to IT, software services, cyber security, data centers, and data mining.
Techwix provides a fully responsive layout, ensuring that the website looks great and functions well on different devices and screen sizes. It also offers clean and professional code, making customization and development easier. The template includes features like AI solutions, cyber security, and other sections suitable for technology-focused businesses.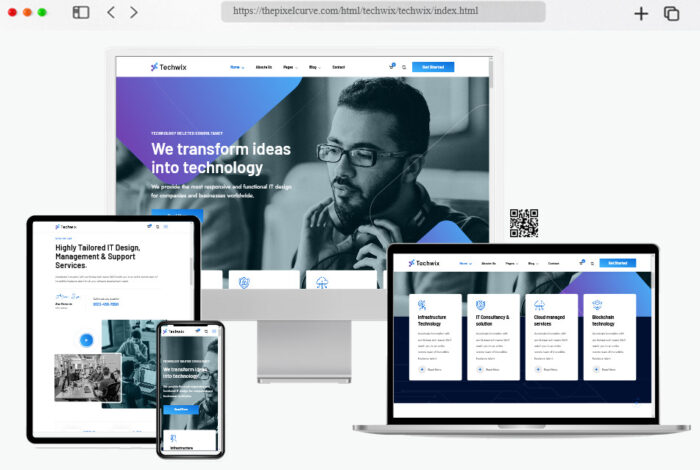 More info / download Demo
Jano
Jano – Multipurpose business Template is a versatile and dynamic website template designed to cater to various businesses and industries. It offers a wide range of features and functionalities to help businesses create a professional and visually appealing online presence.
The template comes with multiple homepage designs and layout options, allowing businesses to showcase their products, services, and company information in the most effective way. With its clean and modern design, Jano creates a user-friendly browsing experience for visitors, ensuring that they can easily navigate through the website and find the information they need.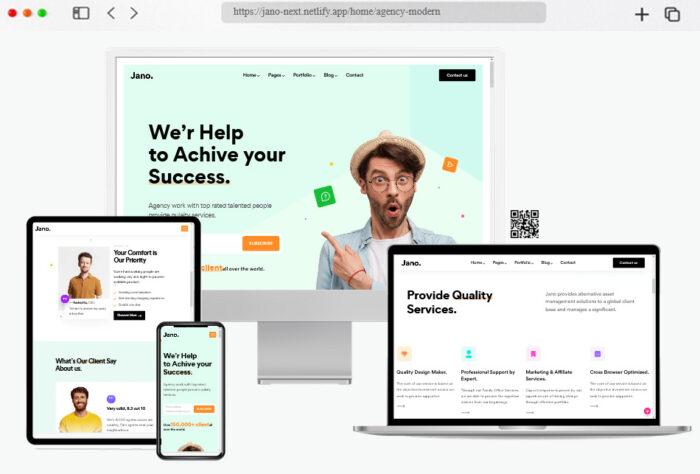 More info / download Demo
Creote
Creote is an exceptional and contemporary professional website template, tailor-made for startups, consultancy firms, and businesses in finance, consulting, investing, legal, corporate, accounting, insurance, technology, and software development industries. With 16 creative homepage designs and 70+ valid HTML files, this template offers a sleek and modern appearance. It is fully responsive and easy to customize with a 1170px grid layout, ensuring a seamless user experience. Creote aims to provide a satisfying and delightful website-building experience for its users.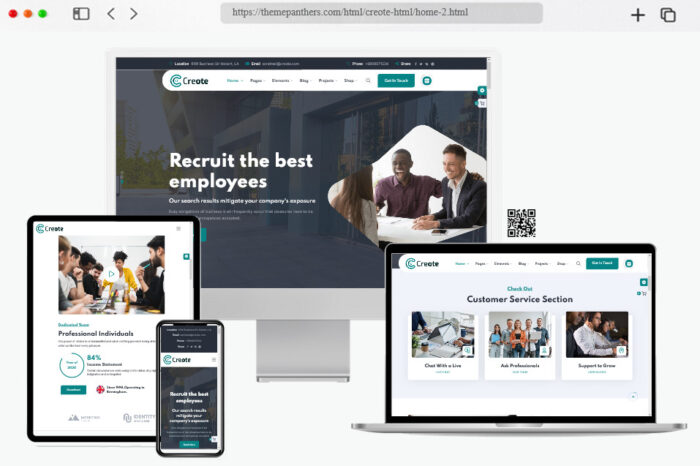 More info / download Demo
HiStudy
HiStudy – Online Courses Business Template is a cutting-edge and user-friendly website template specifically designed for online course providers and e-learning platforms. It is packed with a wide range of features and functionalities to help businesses offer their courses in a professional and engaging manner.
The template boasts a modern and intuitive design, ensuring that visitors have a seamless and enjoyable browsing experience. It offers multiple homepage layouts and design options, allowing businesses to showcase their course offerings, instructors, and features prominently. With its clean and responsive design, HiStudy ensures that the website looks great on any device or screen size.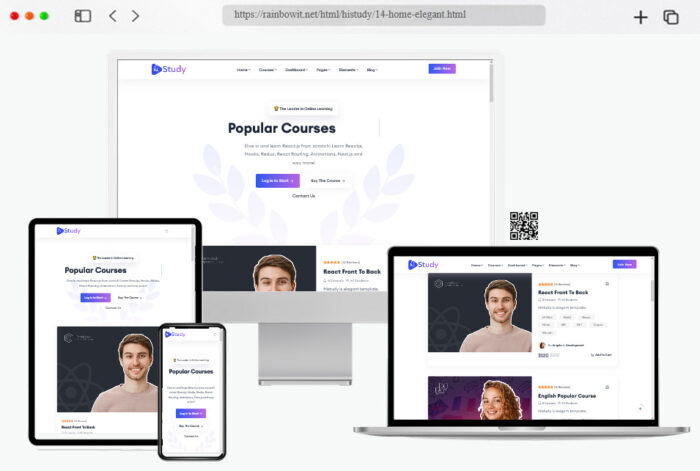 More info / download Demo
Finbiz
Finbiz is a premium business template designed for various corporate, consulting, financial, and marketing websites. Built with Bootstrap 5 and SCSS technology, it ensures seamless usage on any device and allows global customization of colors and fonts. With 16 impressive demo home pages and 15+ well-organized inner templates, it offers a wide range of design options.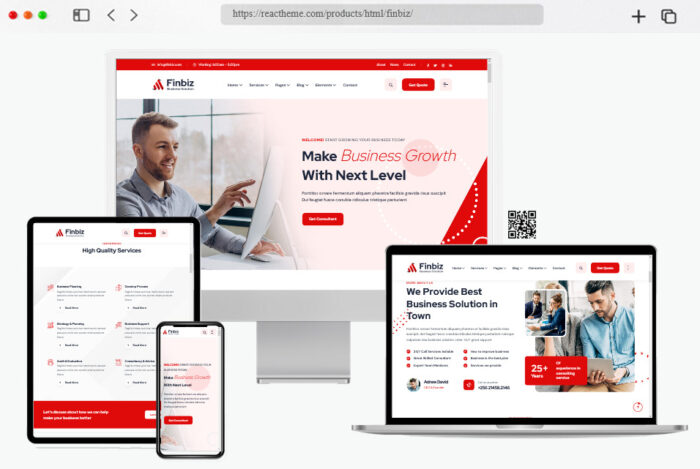 More info / download Demo
Konstruk
Konstruk is a modern and high-quality business website template designed specifically for construction-related companies and individuals. It offers 20 pre-built home pages, including 10 multi-page and 10 one-page layouts, providing various design options. Additionally, the template includes 35+ built-in inner pages for services, projects, team, testimonials, and multiple blog layouts.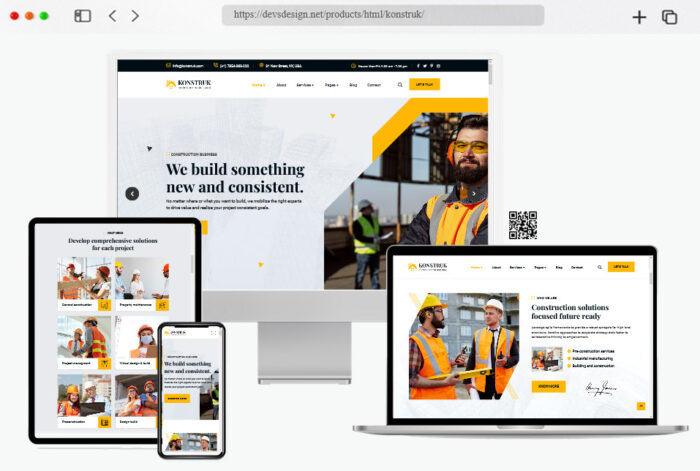 More info / download Demo
Finder
Finder is a sophisticated and innovative Angular-based business directory and listings template tailored for modern enterprises, directory services, and community-driven platforms. It presents an amalgamation of cutting-edge technology with visually pleasing aesthetics to help users create directory websites that are both functional and captivating.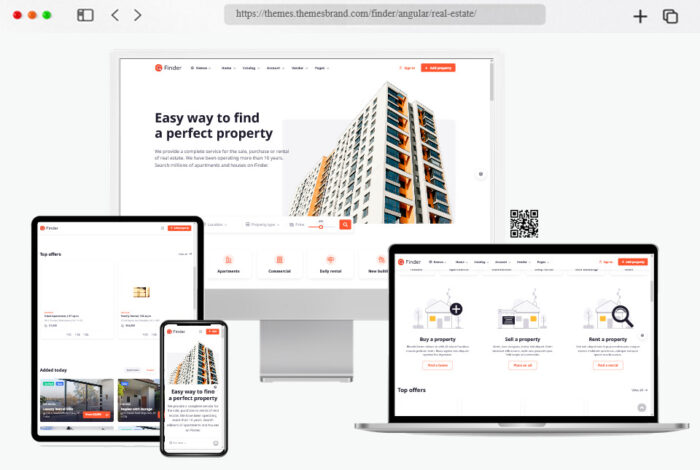 More info / download Demo
Insur
Insur is a reliable and efficient HTML template tailored to meet the specific needs of insurance businesses. It's well-equipped to help insurance companies and agents create a professional online presence, educate potential clients, and encourage them to take the next step in securing their future with your services.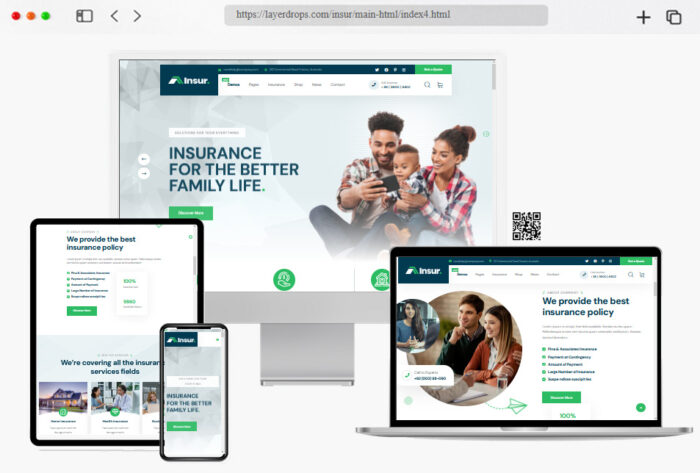 More info / download Demo
Doob
Doob is a Bootstrap Business Template designed to cater to a wide range of businesses and services. It is suitable for Business, Corporate, Finance, Travel Agencies, SEO Agencies, Personal portfolios, Freelancers, Collaborate, Applications, Sass Landing, and various consulting services.
The template includes Bootstrap 5 and offers 40+ home variations with more on the way. With its modern design and faster loading capabilities, Doob allows users to build a website as per their preferences. It is well-documented, easy to use, highly customizable, and guarantees improved performance and faster loading times.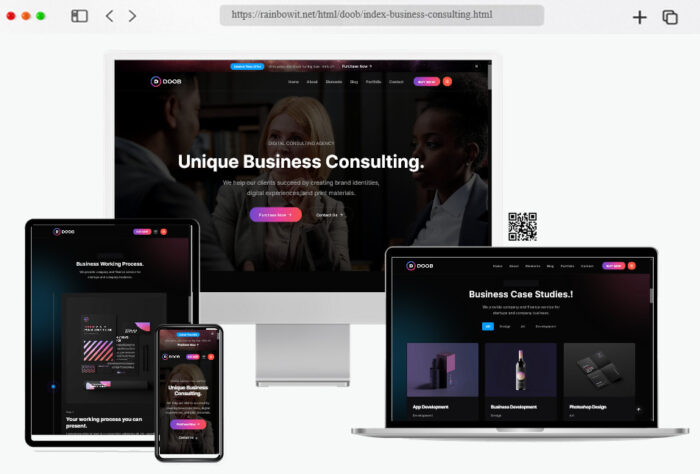 More info / download Demo
Bizup
Bizup is a modern HTML/CSS template designed for various businesses, including financial, consulting, insurance, loans, tax help, investment firms, creative businesses, corporate companies, and more. It offers 12 high-quality pre-built home pages, including 6 multi-page and 6 one-page layouts. The template also includes many built-in inner pages for services, projects, team, testimonials, and multiple blog layouts. It is an ideal choice for showcasing services, projects, portfolios, and other essential information to customers.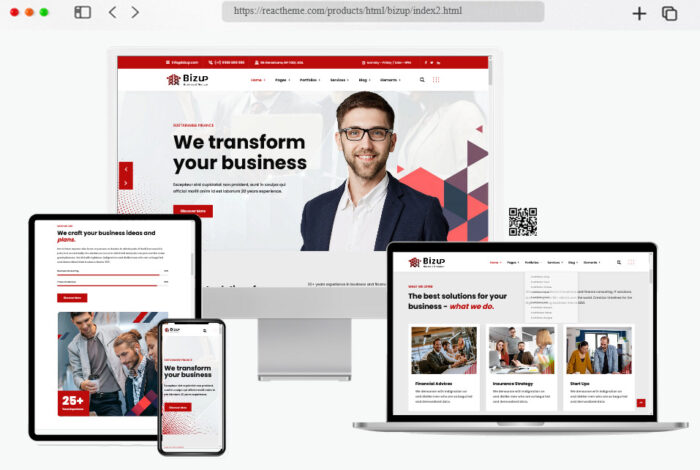 More info / download Demo