If you're looking for a WordPress theme that's perfect for businesses, you've come to the right place. Our collection of business WordPress themes is packed with features and options that will help you promote your business online. With a wide range of styles and designs to choose from, you're sure to find a theme that's perfect for your business. So take a look and see what we have to offer!
Related Article
Asri
Asri is a versatile WordPress theme suitable for everybody. The theme is compatible with Elementor and is comprised of 20+ pre-built websites, 200+ elements, and 150+ inner pages.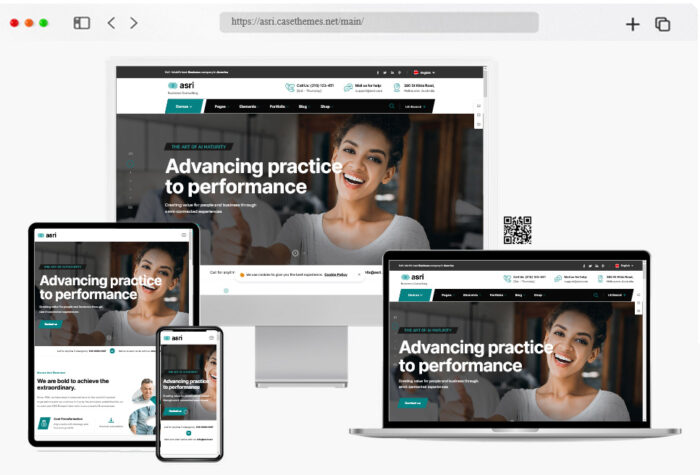 More info / download Demo
Companion
Companion is ideal for a variety of applications, including but not limited to business, marketing, and HR consulting, to mention a few. This will provide you the competitive edge you need in the modern business environment while accommodating any consumer that views your company's website. Due to the importance of first impressions, the Companion theme will not only capture your staff but also convert potential clients into business allies.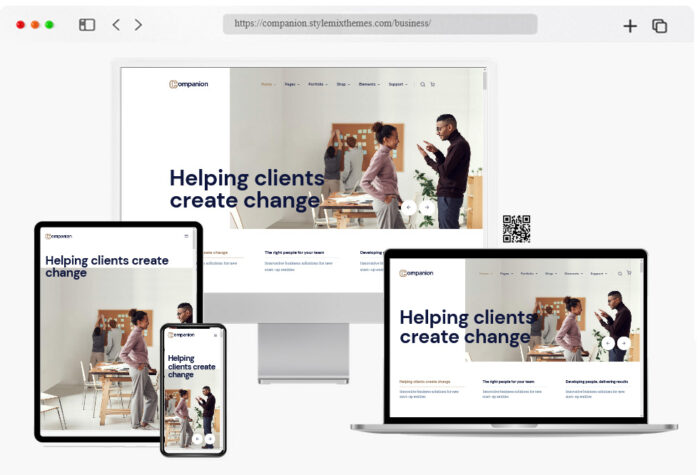 More info / download Demo
Creote
Creote is a multipurpose WordPress business themes, theme includes woocommerce plugins, drag and drop builders, page layouts, page templates and contact form. Creote is an outstanding multipurpose business responsive WordPress theme with all the features and functions you need to create a professional front-end that convert more leads into sales and make your company famous around the world.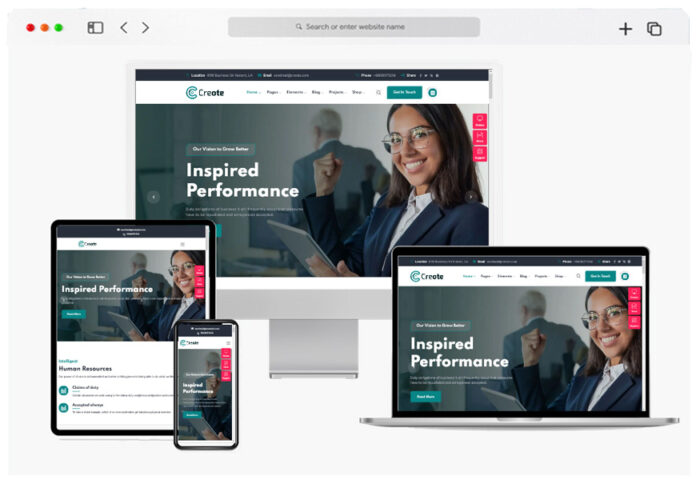 More info / download Demo
Viva
Viva is a responsive multipurpose WordPress business themes that contains a lot of unique features to make your website look appealing. Viva theme offers an online store plugin, it is drag and drop builder based with 18+ different layouts. The theme includes woocommerce plugins, page builder plugins like Visual Composer and Page Builder importer and more.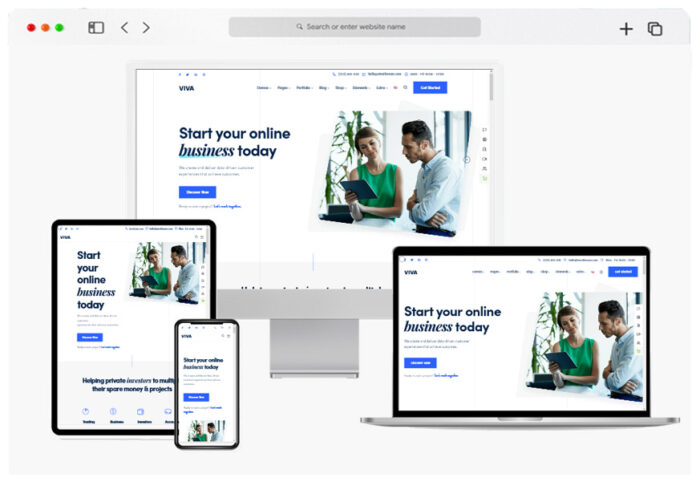 More info / download Demo
Qwery
Qwery is a responsive multipurpose WordPress themes with best features of drag and drop builder, page layouts, page templates and CMS. Qwery is perfect solution for any business that wants to build an online store. This theme comes with woocommerce plugins for easy implementation.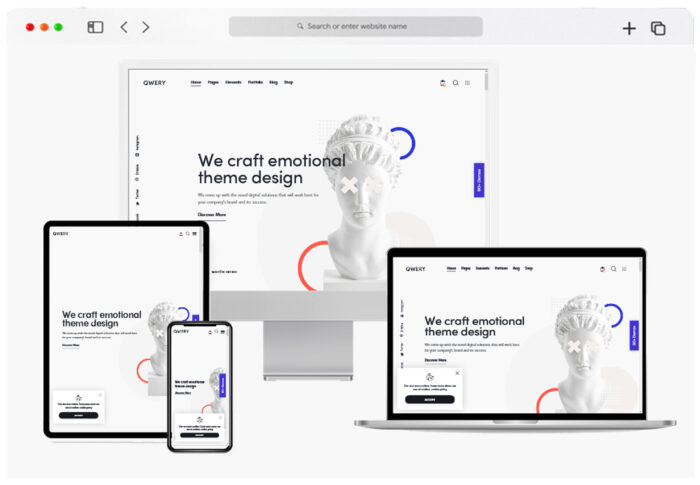 More info / download Demo
Pearl
The Pearl theme is a multipurpose theme WordPress shop with an amazing set of post layouts, page templates, plugins and themes. It's a one-stop shop for your online store or marketplace.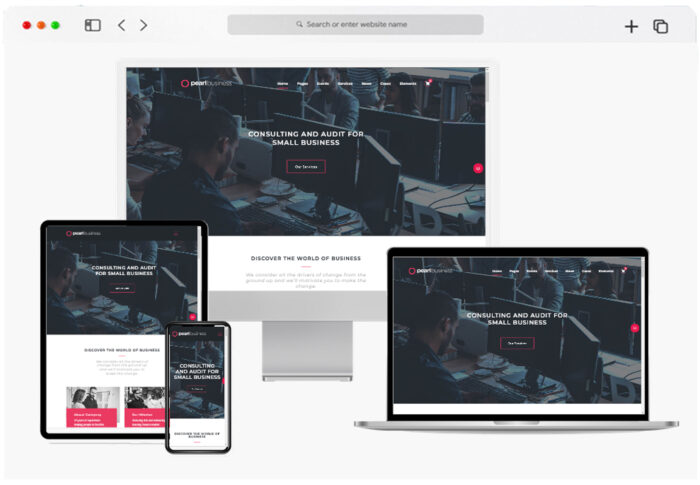 More info / download Demo
Finbuzz
Finbuzz has a wide range of components, such as sections and pages with different layouts. For starters, the theme comes with 3 homepage demos for multipage websites. These demonstrations include whole pages, sections, and components like headers. Finbuzz provides three header styles with more than five exquisite alternatives. The excellent theme has a dynamic header for more display choices.
You can display your expertise in your niche with the help of the 3 portfolio templates Finbuzz offers. On the other hand, the three team structures will assist you in winning over prospective customers. On either of the two service layouts provided by Finbuzz, you can highlight the services you provide.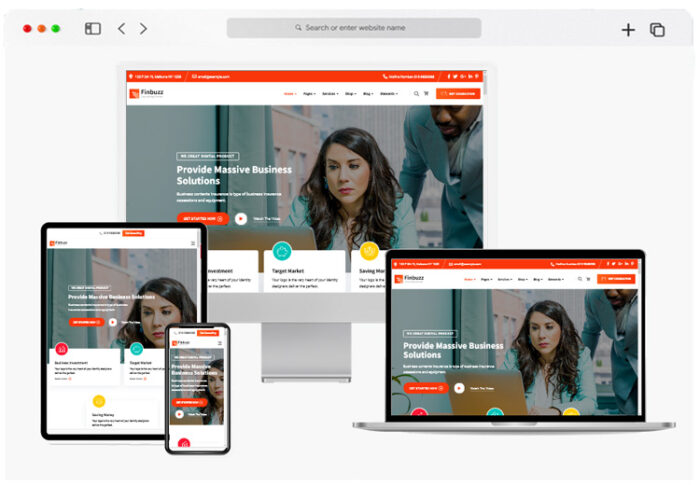 More info / download Demo
Adventz
The Adventz WordPress theme is a premium solution that was made from the ground up to be used on business and organization websites. It was made with the idea in mind that sites like this should look and feel professional. Adventz is an excellent choice for a corporate agency because it can be used quickly and easily to build a modern website for a business in a short amount of time. Because of this, Adventz is an excellent choice to use.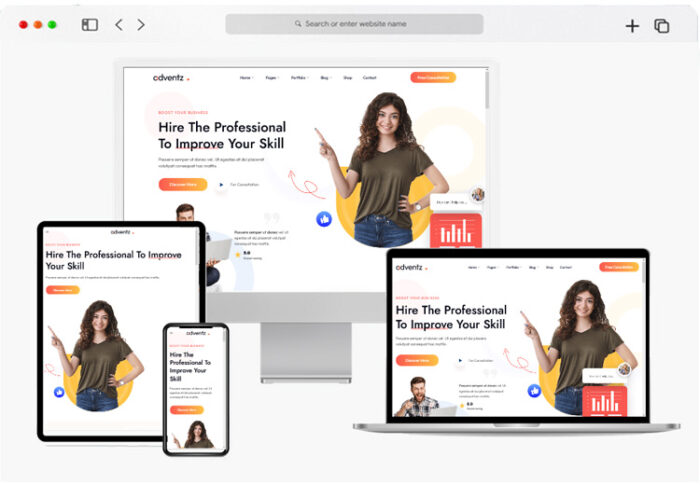 More info / download Demo
BLO
BLO is a Multi-concept Corporate Business WordPress Theme that was made to be used with corporate firms, digital agencies, startup businesses, and technology organizations. Its name comes from the fact that it can hold a lot of different ideas. Elementor, which is the best drag-and-drop page builder, and Elements Kit, which is the most complicated add-on for Elementor, are both part of the standard BLO package. Elementor is the name of both add-ons.
It also has the following: Included with the latest version of the Revolution slider, which in its latest version also has a lot of options for customizing the theme. Blo is very flexible and has a lot of useful features, like a place for pictures, a place for videos, a place for colors, and the option to add as many Google fonts as you need. With the help of BLO's innovative features and components, you can make an innovative website for your business quickly and easily. It is made to fit your needs, and we promise that when you buy it, you will say, "Wow, this is great!" You have full control over how the item is made and how it looks.
Because of our theme customizer panel, header and footer builder, mega menu builder, and an amazing number of elementor widgets, BLO is so flexible that it will blow your mind and leave you in awe. To get the most out of the BLO business theme, you can choose to turn on or off every part of it. You do not have to use any of the features if you do not want to if you want to get the most out of the theme. Everything has been streamlined to make things easier for you and your customers.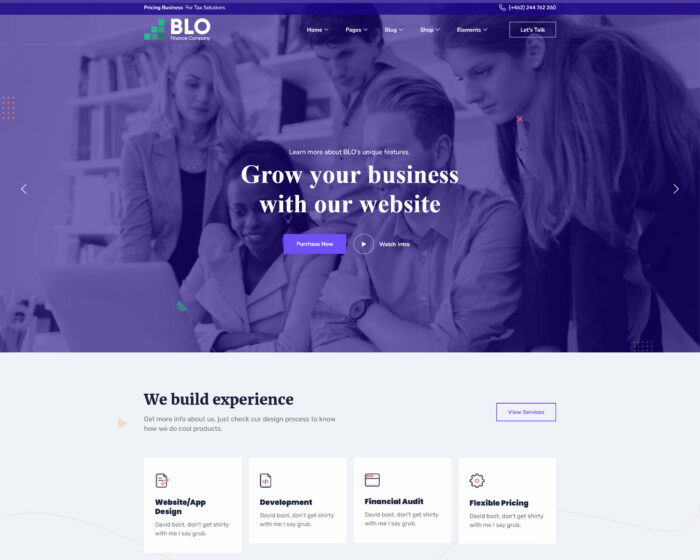 More info / download Demo
Bizix
WordPress's theme Bizix is a premium theme that works with Retina Displays and comes with an unlimited number of skins to choose from. The package comes with both things. Bizix. This theme works very well for websites that are about businesses, corporations, and artist portfolios in equal parts. It comes with a powerful content management system and many paid services and customization options.
If you choose the Bizix WordPress Theme, you will be able to show potential customers what you have to offer in a variety of ways that are on the forefront of technology. You will have more freedom with this choice. Check into this purchase to make sure that it is the most cost-effective thing you can do. Also, the person who produced the idea for the theme will always be close by to help you in any way they can.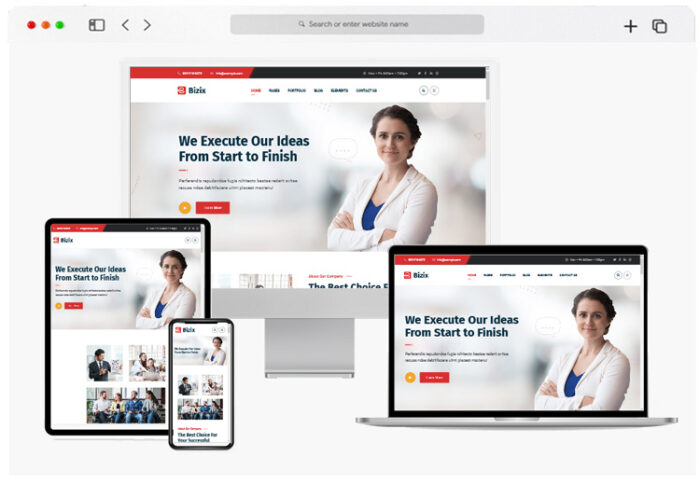 More info / download Demo
Rhodos
The Rhodos WordPress theme is a commercial theme that can be used for many different things. It is elegant and refined, always up to date, and well taken care of. Rhodos is another theme that can be used for a variety of websites. It can be used in a very wide range of situations and activities. Installing it on an organization's or company's website is helpful, and it will get the results that are wanted.
It is a great tool that can be used in a law office, a bank, when planning, putting together a portfolio, giving tax advice, or doing accounting work. It is also an excellent choice for digital and creative firms, startups, financial advisers, freelancers, attorneys, business coaches, marketing and advertising services and analysis, financial and investment counseling, and similar businesses.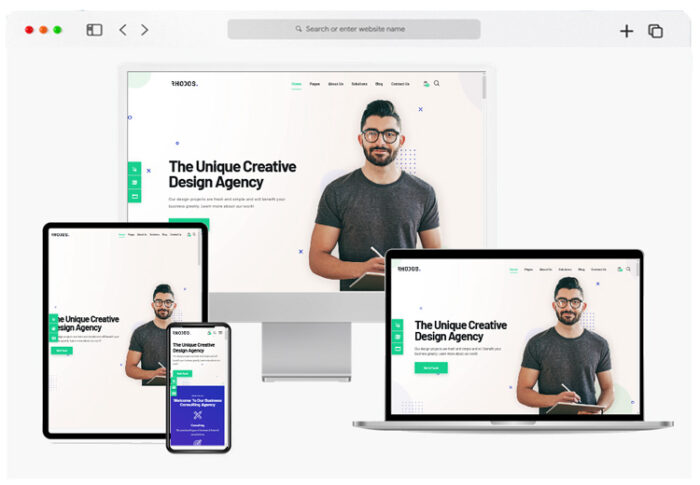 More info / download Demo
Kaven
The Kaven WordPress Theme was made with simplicity in mind. It can be used in a wide range of situations, from digital agencies to small businesses to large corporations. No matter how big or small the structure is, it always looks clean and appealing. We could change the way the Kaven WordPress Theme looked without touching a single line of code. There is a chance that you will do the same thing.
One Page lets you add new sections, remove old ones, move an old section to a new page, or do all these things at the same time. Also, you can put as many subsections and pages as you want into a single long One Page. The content is put together with the help of a tool called Elementor, which is a page builder. You can change the text, images, fonts, and colors by clicking a few buttons and then dragging and dropping the parts you want to change.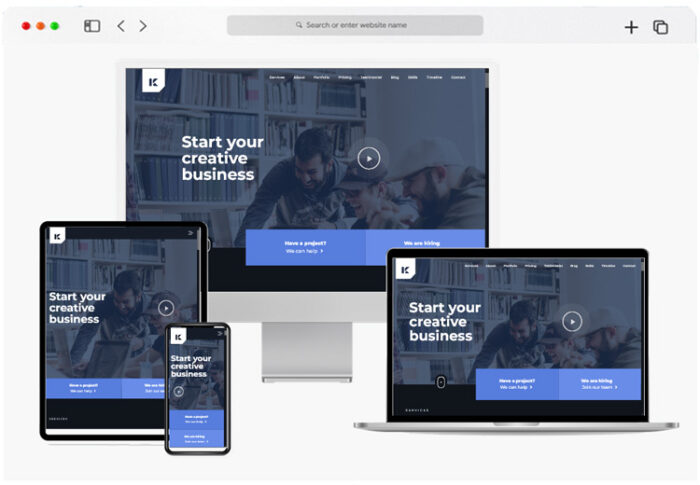 More info / download Demo
Exponent
Exponent is a modern WordPress theme for businesses. It has a fully visual user interface and makes it easy to make websites that are both beautiful and especially useful. Automatic made the theme. This is the same company that made WordPress. The design of the theme was done by Automatic, the same company that made WordPress. You can start building your own website from one of the 26 premium demo websites that come with the theme.
These websites come with the theme already built in. The chosen theme comes with each of these responsive website templates. The same people who made Exponent also made Oshine. Oshine is another one of the most popular songs in the history of music. Up to this point, Oshine has been bought by more than 26,000 different people.
We made the theme by using our many years of experience, the feedback we got from customers, and a framework that has been used to make hundreds of websites that are now on the internet. In other words, we made the theme out of all these things. Exponent is without a doubt the most popular theme we have put out so far.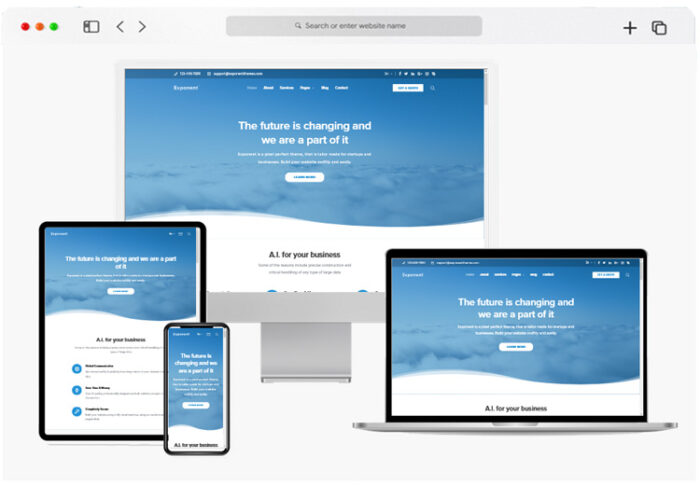 More info / download Demo
Editech
The Editech WP theme works well for websites for corporate businesses, business consulting firms, and other websites for corporate businesses. Editech made this WordPress theme called Editech Business. It is a theme for corporate businesses that is powerful, quick, and easy to use. It works well for businesses that need a website. It uses pixels in a smart and useful way when making its WordPress theme. If you want to set up a WordPress site for your business, the Editech Corporate WP Theme is an excellent choice.
It already has at least five interesting corporate business homepages, and even more than that. It can be used by businesses of all sizes, such as sole proprietorships, partnerships, limited liability corporations, public limited companies, and even. If you use Editech, you can just click a button to add a ready-made business demo to your corporate business website. This will not take long at all.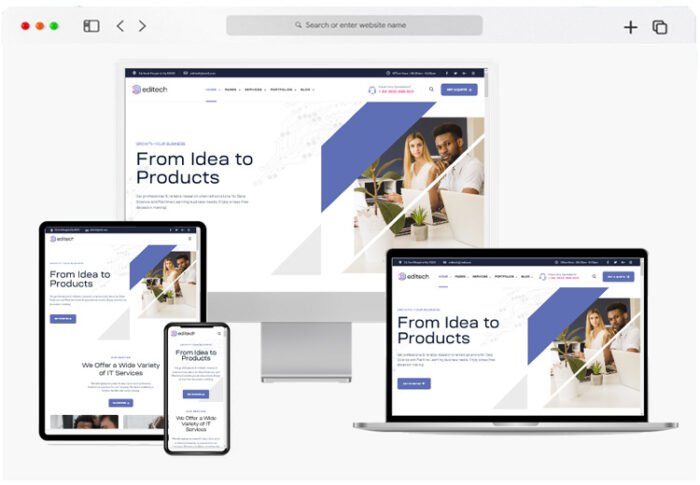 More info / download Demo
Imroz
We're glad you chose Imroz as the theme for your WordPress site. It was put together with the help of a page builder called Elementor. It comes with more than 15 home demo pages, a variety of inner pages, a good-looking blog, and more than 30 widgets that can be changed to fit your needs for the Dark Mode Style. It also comes with a variety of pages for the inside.
It looks great and does a great job of doing what it was made to do. It looks modern, but it can move at speeds that are faster than light. It is a theme that can be used with the WordPress content management system. It gives you access to pages with names like "Creative Agency," "Business Startup," and "Studio Agency." It also gives you access to any more important or extensive pages that may be there.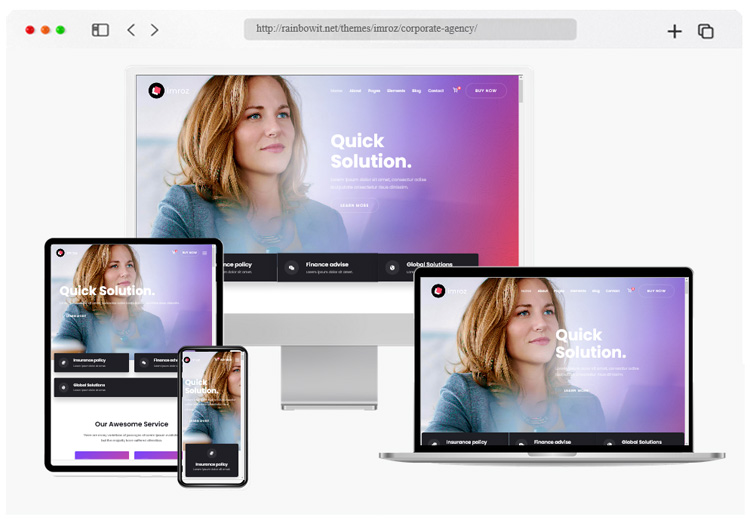 More info / download Demo
Bizup
Bizup is a cutting-edge and aesthetically pleasing WordPress theme that was made for businesses and organizations that offer consulting services to other businesses. This theme is great for any kind of business, whether it's a corporation or corporation, because it lets businesses show their customers their many services, projects/portfolios, and other information in an organized and professional way. Because of this, this theme is perfect for any type of business.
It comes with high-quality 16 Prebuilt Home Pages (08 Multi + 08 Onepage) and a lot of great inner pages, such as service pages, projects pages, team pages, testimonials pages, and different blog layouts. It also has a lot of great inner pages built in, such as pages for services, projects, teams, and testimonials. Also, it has a lot of great inner pages already built in, such as pages for services, projects, teams, and testimonials.
Because you don't need to know anything about coding to use it, this theme can be used by anyone who wants to make their own website. Anyone who has access to the theme settings can make changes to the website, such as changing the colors and other settings. These changes are automatically saved. Sample data can be made with just one click of the mouse. If there are any problems with the installation, which is very unlikely, we have a friendly customer service team that is always ready to help. But this is not likely to happen.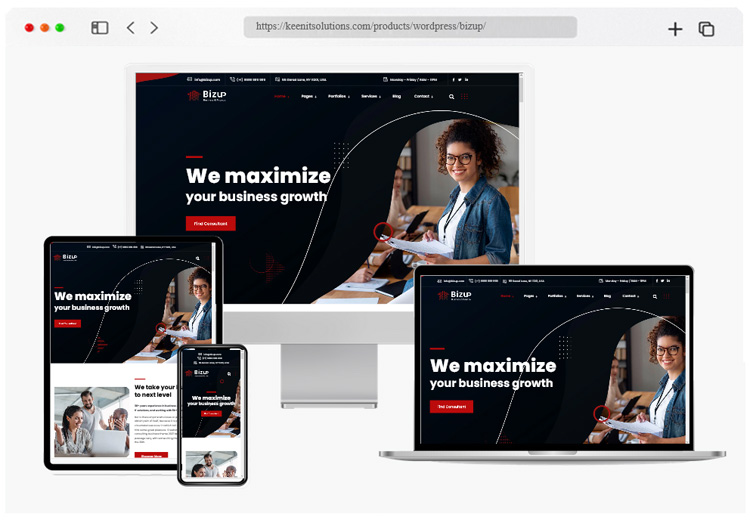 More info / download Demo
Halstein
The modern theme we call Halstein was made by our team to be used on websites about business consulting, business consultants, and consulting services. It is undeniable proof that your company is creative in every way possible, and it shows this in a clear way. The theme comes with a large number of examples of websites that have been designed well by experts.
These demonstrations include templates that were made for use by similar organizations and businesses, such as marketing agencies, human resources departments, consultants, accountants, business advisors, and other similar organizations and businesses. Also, the Elementor Page Builder plugin works well with Halstein on all supported platforms, so the two don't interfere with each other. Investing in Halstein, the new consulting specialist for your company, is the best way for your company to get a more global view, so it should be one of your top goals.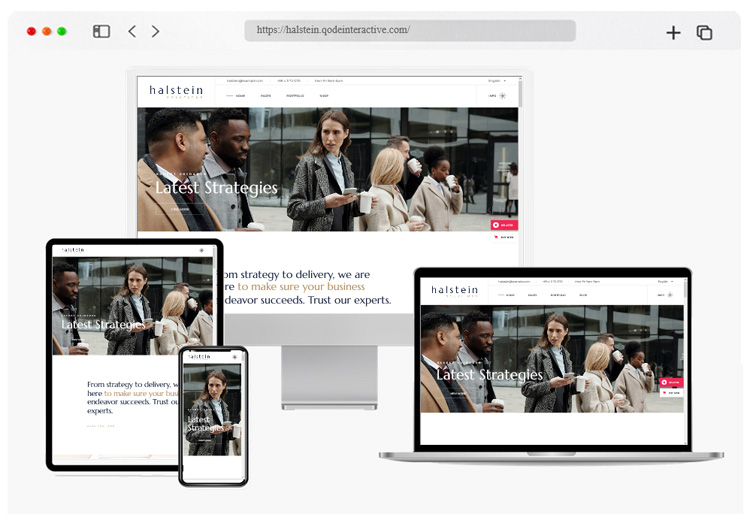 More info / download Demo
Business Landing Page
The Aveit multipurpose Landing Page WordPress Theme is a responsive, modern, and easy-to-customize Landing Page WordPress Theme for business solutions that comes with 25+ pages and 12+ different home page options. The modern look of the Aveit multipurpose Landing Page WordPress Theme is another feature that stands out. The Aveit multipurpose Landing Page WordPress Theme has a modern look that is another thing that makes it stand out.
It is a modern, multifunctional, and multipurpose WordPress landing page theme made for businesses and their products and services. AVEIT has a lot of helpful features, such as an agency, a business, a corporate company, a business agency, a digital agency, a start-up business, consulting firms, insurance, a loan, tax help, an investment firm, or even just a blog. Other helpful features include an agency, a business, a corporate company, a business agency, a digital agency, a start-up business, a corporate company, and an agency for.
There are also an agency, a business, a corporate company, a digital agency, a start-up business, and a corporate company. A corporate company also exists. It comes with code that has a lot of comments, a file structure that has a lot of documentation, and expert help that is both quick and available 24 hours a day, 7 days a week.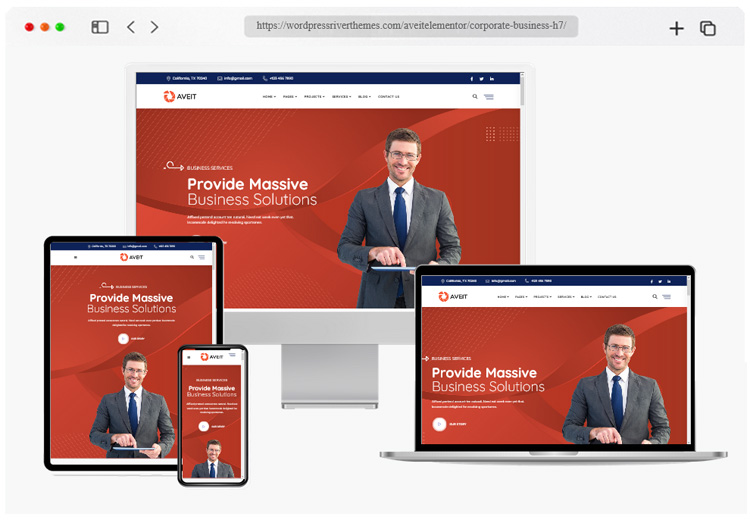 More info / download Demo
Framer
We want our designs to be perfect in every way, including how well they work, look, and are put together. This includes how well our designs work, how they look, and how well they're put together. At UiCore, our main goal is to meet the needs of web designers and independent developers from all over the world so that our clients have great user experiences. Because Framer has a lot of example templates, a block library, and a "One-Click Demo Import" feature, it won't take you more than a few minutes to learn how to use it.
You can have your brand-new website up and running in just a few minutes if you use the perfect demo content import tool. If you do this, you will save a lot of time. Just choose which demo website you want to install and what content you want to install (pages, posts, widgets, navigation menu items, media, and theme options), and the importer will take care of the rest, automatically installing any plugins that are needed and telling you if something went wrong.
With the help of the more than 500 components and pages that have already been made, you can make an amazing website. Just put the blocks together in the way that makes the most sense to you. It doesn't matter what you do, because no matter what, it will still look great.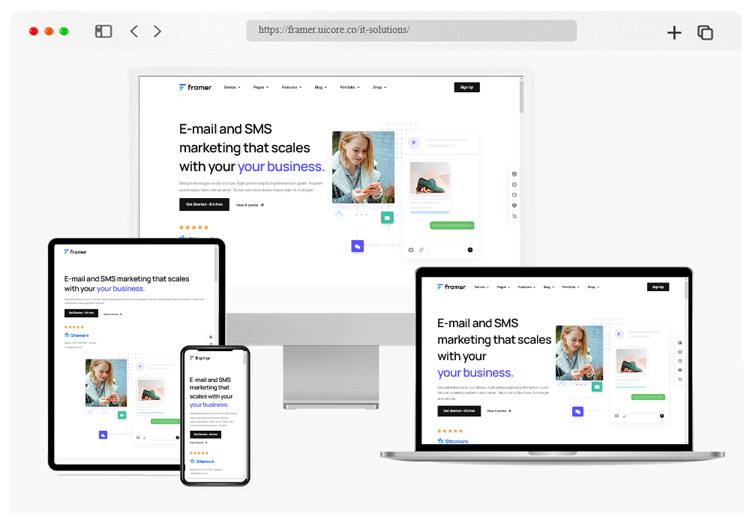 More info / download Demo
Obsius
The Obsius theme was made to look unique and was made with the idea that it would be used by creative businesses, digital agencies, and portfolio websites. During the planning and development stages, the age, gender, and other characteristics of the people who would use it were carefully thought about. During both the planning and development stages, the demographics of the people who would use the product were given a lot of thought.
It comes with a number of attractive themes with dark color schemes that were made for modern websites like businesses, freelancer portfolios, fashion stores, and other types of websites. It also has a lot of different kinds of themes. The Elementor Page Builder is also platform-neutral, which means that it works with any computer system. This makes it very adaptable. Using Obsius, you can quickly and easily build a website that is both visually appealing and cutting-edge in terms of its features and functions.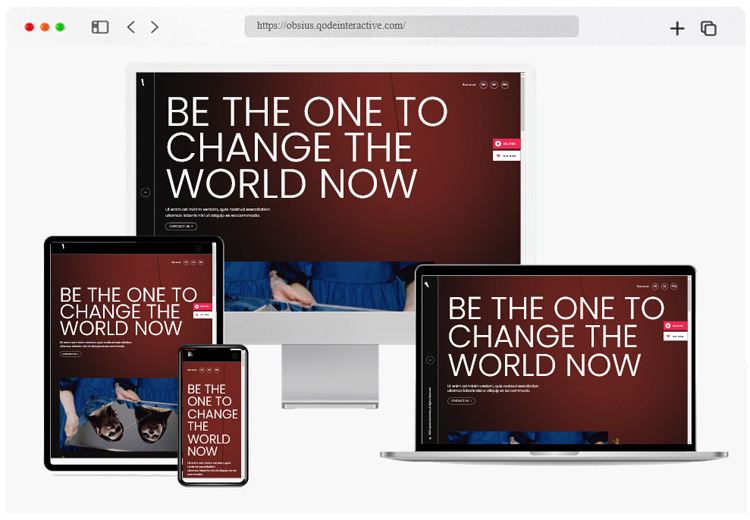 More info / download Demo