Looking for a WordPress theme to help you with your car repair business? Check out our selection of car repair WordPress themes. Our themes are designed to help you create a professional website for your business, and they come with all the features you need to get started.
With our themes, you can easily add your own logo, images, and content, and you can also choose from a variety of color schemes and layouts. So take a look and see which theme is right for you. And if you have any questions, our support team is always here to help.
If you're in the business of repairing cars, you need a website that will showcase your skills and services. And what better way to do that than with a WordPress car repair theme? With a professional design and easy-to-use features, a WordPress car repair theme is the perfect way to get your business online.
Malen
Malen is a Car Service & Repair WordPress Theme designed specifically for car service, automotive repair, auto mechanics, spare parts and accessories stores, car washes, service stations, and car showroom painting. It offers a beautiful layout that looks great on various devices, including laptops, iPads, iPhones, Android mobiles, and tablets.
Malen is a responsive theme, making it ideal for creating unique car service websites. With customizable code and a variety of pre-made demo homepages, it enables you to stand out from the crowd and easily set up online repair auto parts and accessory shops with various templates available.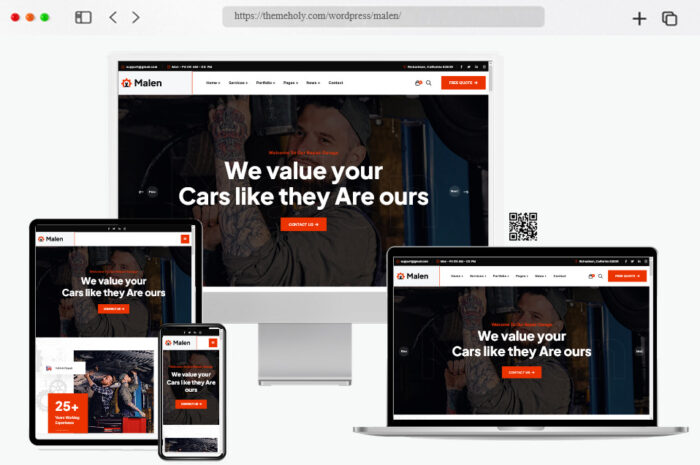 More info / download Demo
GearUp
Gearup is a WordPress theme designed specifically for car repairing, car services, car washing, and all types of car-related work. With a beautiful and unique design, it is ideal for creating an impressive online web presence. The theme is 100% responsive and compatible with all major handheld devices.
It offers essential features such as team, blog, testimonial, facilities, and service description pages, making it a great choice for establishing your online presence. If you're looking to launch your website related to car services, Gearup is the best choice.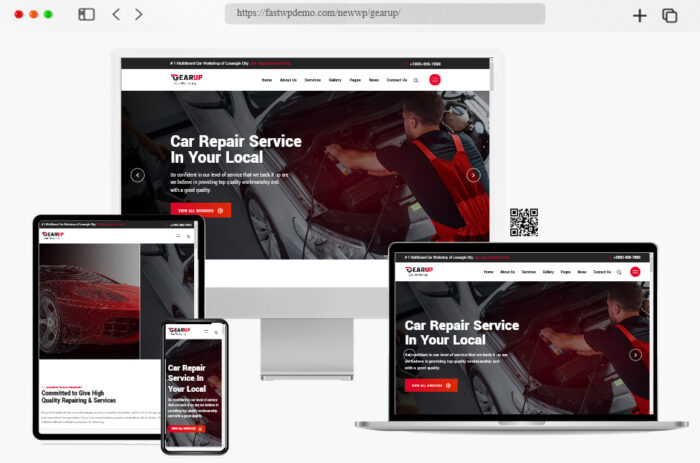 More info / download Demo
Kapa
The Kapa WordPress theme was created with websites for auto repair and maintenance shops in mind. There are numerous demo variants included, as well as a blog and inner pages. Redux, Bootstrap, Sass, Elementor, and ACF Pro are all used in the development of the theme.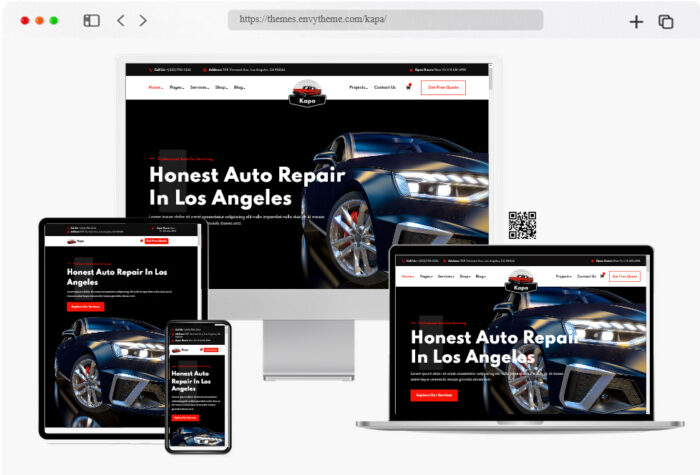 More info / download Demo
Xprocal
Xprocal is a responsive and powerful Car Care WordPress theme which is suitable for auto repair business website. Its accurate and elegant design will help you to improve your product quality, attract and retain customers, lower the cost of your product production or maintenance and make it easier for you to manage the whole process of your business.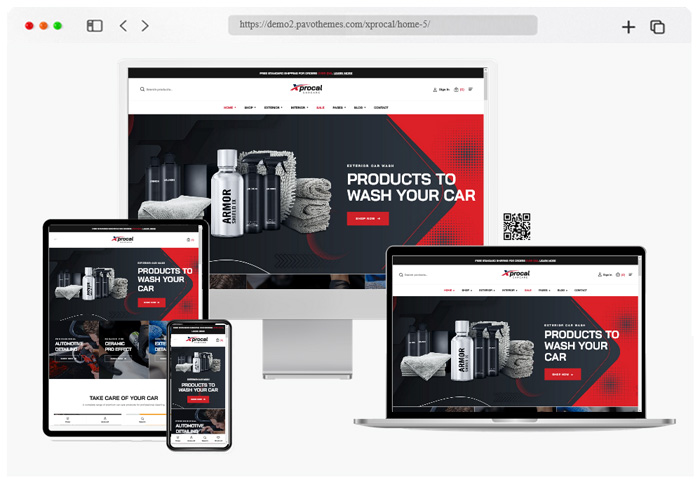 More info / download Demo
ProMotors
ProMotors is a beautiful and powerful Car Care WordPress theme for auto repair website. It is designed for Auto Repair & Motorcycle, but it can be used for any type of service business website. Built with drag and drop page builder and other amazing features this theme can help you build your own awesome website quickly and easily.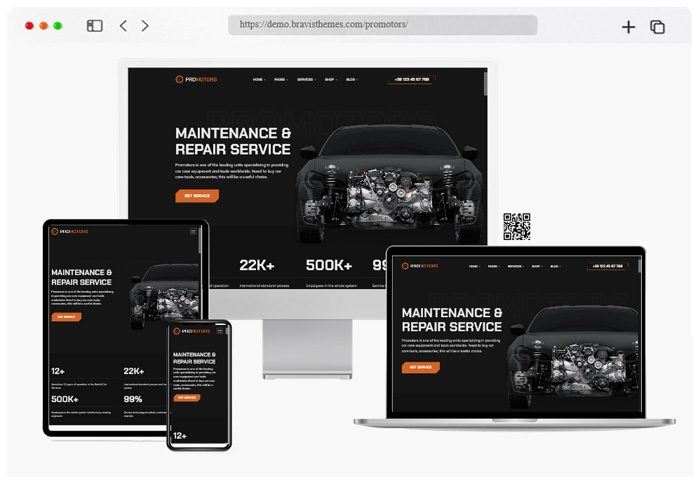 More info / download Demo
Mechon
Mechon is a responsive car care website template for auto repair business. The theme is designed for auto service and auto parts stores. It works well for online shops, car washes, garages, mechanical services and collision repair businesses.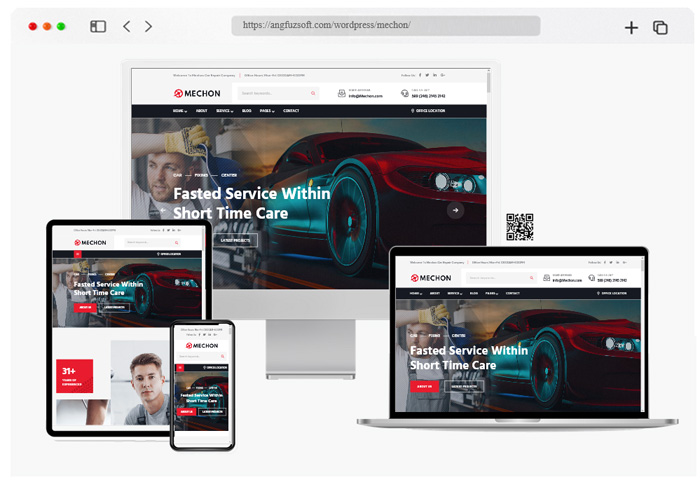 More info / download Demo
Repairon
Repairon is a clean, simple-to-use WordPress theme for auto repair businesses. It uses the latest and most advanced design techniques to create an awesome visual experience for your customers. With over 60+ professional layouts to choose from and the ability to create your own by simply replacing the included demo content, you will be able to give any auto repair business a beautifully designed website that is mobile responsive and works with any device!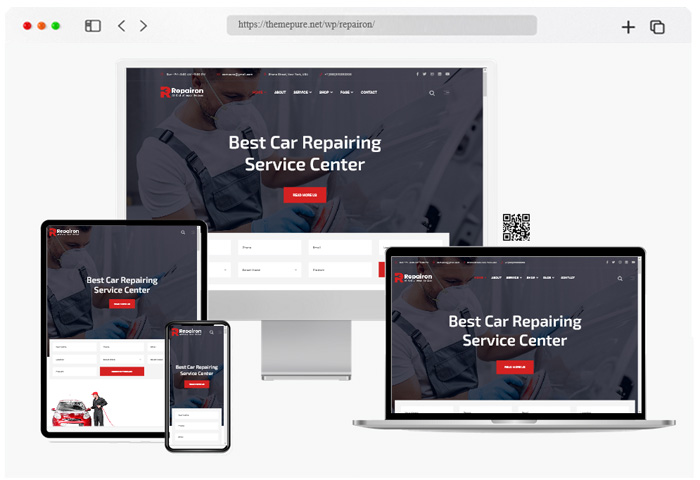 More info / download Demo
Karzo
Karzo is a Car Service & Washing WordPress theme known for its high customization capabilities, user-friendly interface, and full responsiveness. It offers a revolutionary theme setup wizard and demo process engine, allowing users to have their site up and running within just 3 minutes by selecting their preferred preview. With its user-friendly design, Karzo enables users to easily build their websites without the need for coding knowledge. It is an awesome and powerful tool for creating a website in a snap.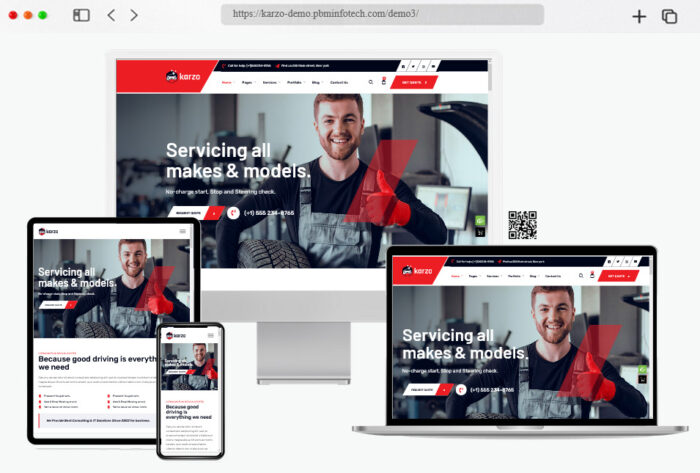 More info / download Demo
Kørsel
Korsel is a specialized WordPress theme crafted for automotive aftermarket businesses, including car service, car cleaning, car wash, tire replacement, scheduled maintenance, and car repair. It is a versatile and original theme tailored to meet the specific requirements of rising car-related businesses.
Created by a team that thoroughly researched multiple companies and designed similar themes, Korsel is developed with the genuine needs of real businesses in mind. It offers a comprehensive solution for companies operating in the automotive industry.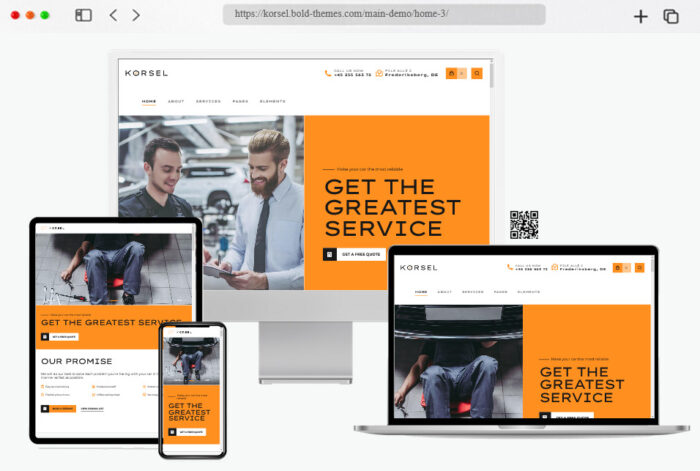 More info / download Demo
Carbonick
Carbonick Auto Services & Auto Repair WordPress Theme is a modern and functional theme designed to meet your needs. With an easy-to-use layout, it allows you to present content compellingly without requiring coding skills. The theme comes with pre-designed Inner Pages, making customization a breeze, and it is built on the powerful WGL Framework and Elementor, facilitating visual creation.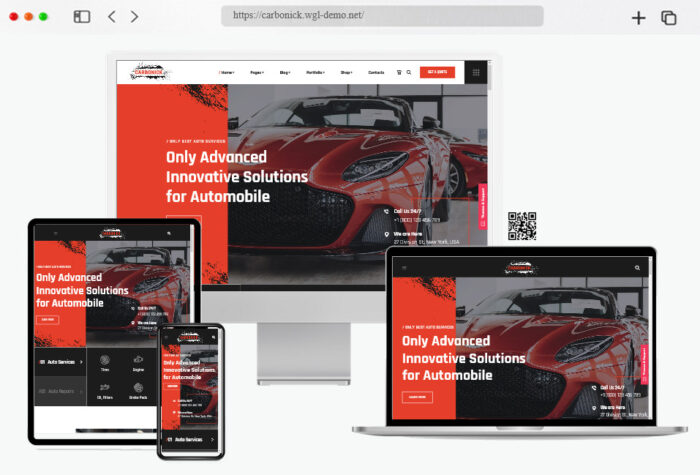 More info / download Demo
Autrics
Autrics is a clean, modern, and professional WordPress theme designed for auto mechanic, car repair shops, car wash, mechanic workshops, car painting, car centers, and other car-related services businesses. It is ideal for business websites and comes with the Drag and Drop Elementor Builder for easy customization.
The theme includes Twitter Bootstrap 4, 4 home variations, a beautiful appointment form, services custom post type, feature-rich pages, and more, providing a comprehensive solution for car-related businesses to create a visually appealing and functional website.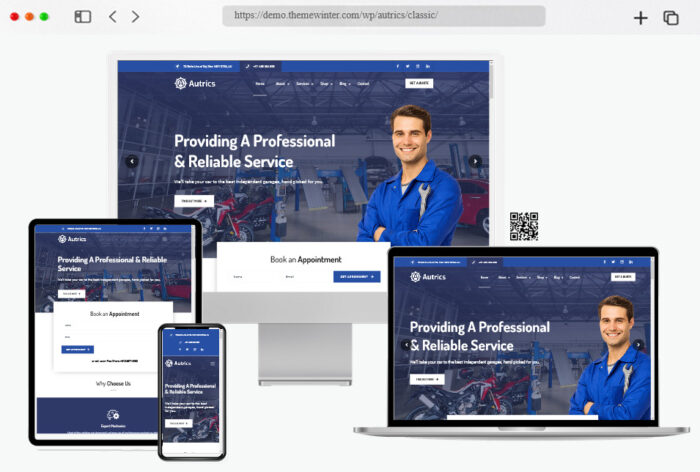 More info / download Demo