As the coaching industry continues to grow, establishing a strong online presence has become essential for coaches and mentors worldwide. A well-designed website can attract potential clients and showcase your expertise. In this blog post, we'll explore the top 10 WordPress themes specifically tailored for coaching professionals, enabling them to create a compelling and engaging online platform.
The key points discussed in the blog post, reiterate the importance of a professional coaching website, and suggest that choosing the right WordPress theme is crucial for success in the online coaching industry. Encourage readers to explore the listed themes to find the perfect fit for their coaching business.
Magnetique
Magnetique is a WordPress Theme for Life Coaches, business, health, and fashion coaches. It is optimized for SEO and offers a 100% responsive design with Retina display support, ensuring excellent user experience across devices. The theme boasts outstanding design and comes with comprehensive customer support. Magnetique enables users to quickly build professional websites for various coaching niches, including life coaching, femininity coaching, business coaching, health coaching, and more.
With the convenience of one-click demo import, users can have a ready-to-use and beautiful website created by award-winning designers. The theme provides a wide range of inner page templates, facilitating the setup of websites tailored to specific business needs, and ensuring a compelling presentation.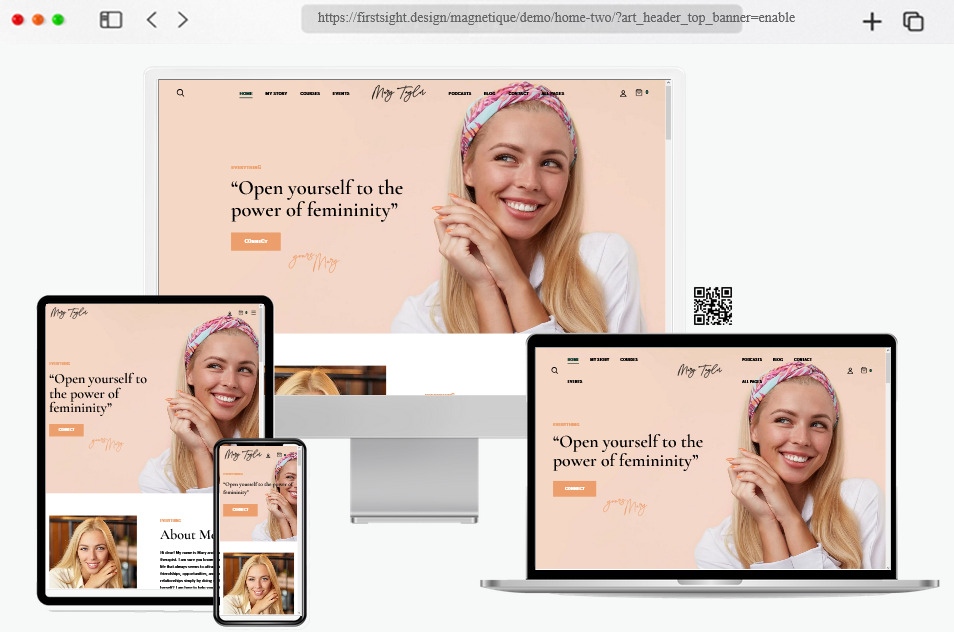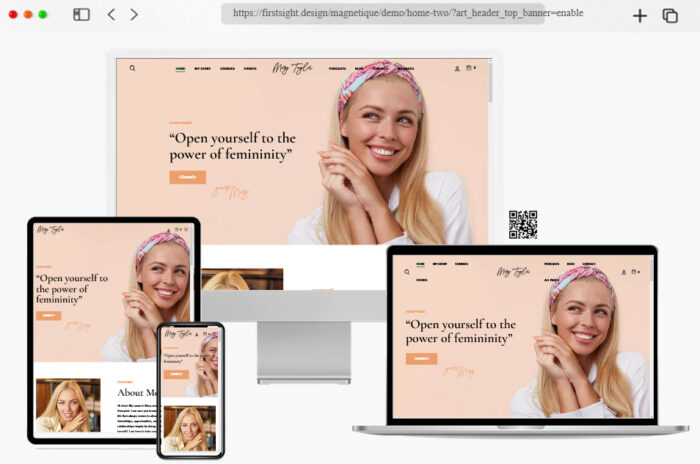 More info / download Demo
CoachFocus
CoachFocus is a Coaching Agency Website Theme designed to empower coaches and consultants to share their knowledge and business expertise effectively. The theme caters to various coaching niches, including life coaching, personal coaching, training, courses, coaching agencies, and more. With a user-friendly interface, CoachFocus provides a range of layouts to accommodate different coaching professionals.
The theme stands out with its integrated Learning Management System (LMS), allowing coaches to offer online courses and training materials. Additionally, users can access a user dashboard to manage their learning progress and interactions.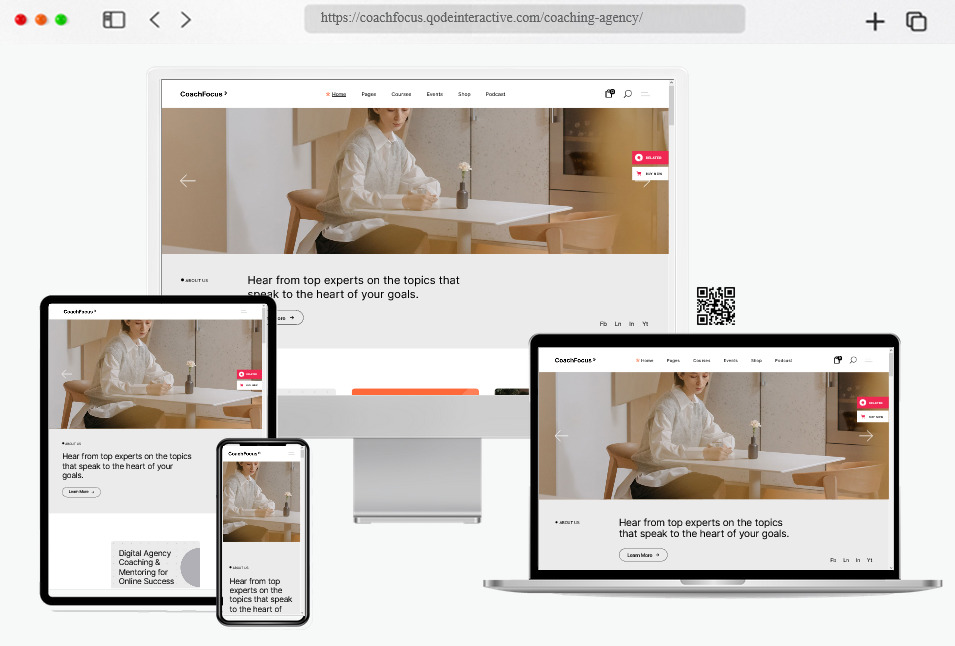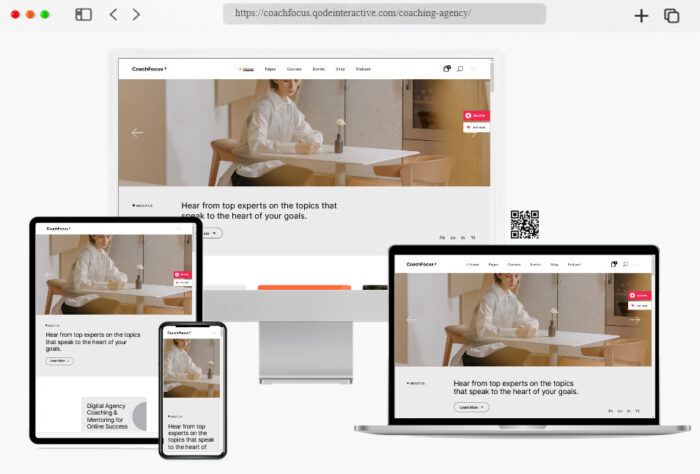 More info / download Demo
Coaching
Coaching WP is a visually impressive and versatile Coaching Business WordPress Theme designed for professionals in the coaching industry, such as speakers, mentors, trainers, therapists, and coaches. Its primary goal is to facilitate the promotion of their services, speeches, and consultancies with ease. The theme stands out for its stunning designs and user-friendly website templates, ensuring a high level of user satisfaction. With Coaching WP, individuals and businesses can create a compelling online presence to reach a broader audience and showcase their expertise effectively.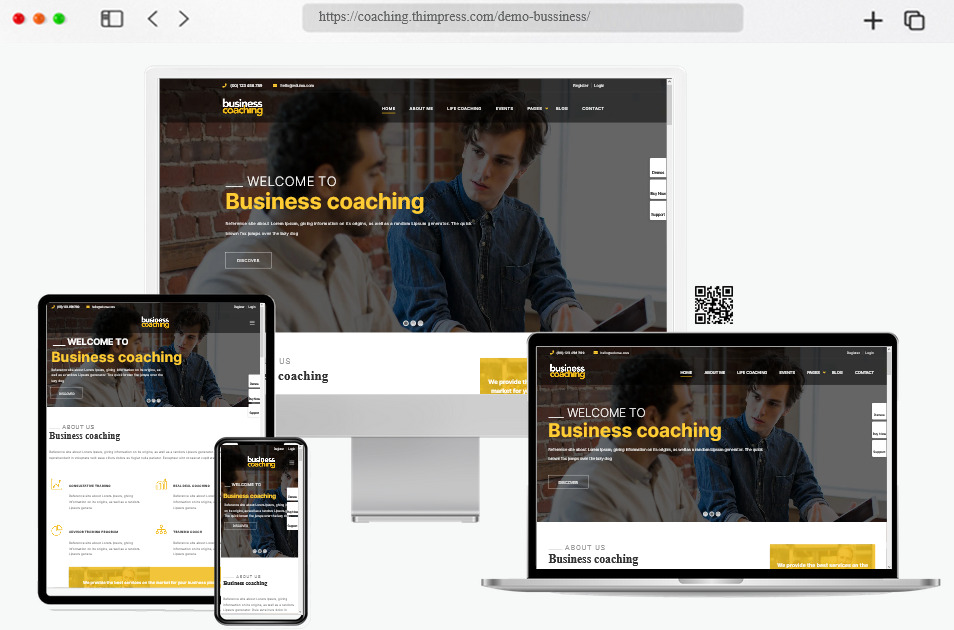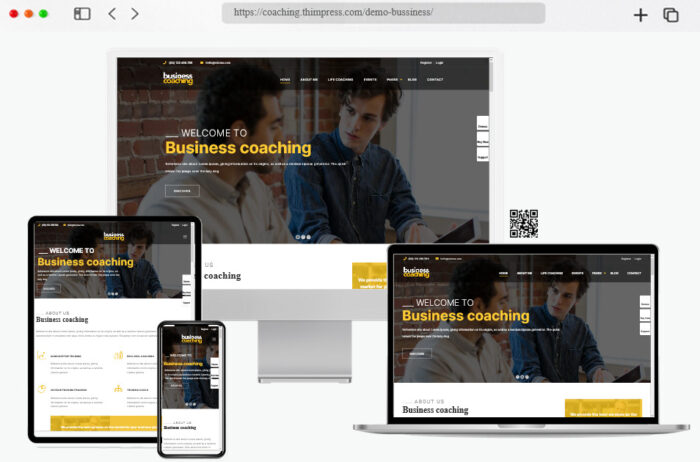 More info / download Demo
Thorsten
Thorsten is a Coaching Services WordPress Theme specifically created for contemporary businesses, including business consulting firms, entrepreneurs, startups, and business associations. The theme offers a diverse selection of engaging layouts suitable for corporate, technology business, marketing consulting, business coaching, and financial services.
With impressive portfolio options and seamless integration with Elementor Page Builder, Thorsten provides a professional and customizable platform to build a successful online presence for any business venture. As a centerpiece of every thriving business strategy, Thorsten empowers companies to showcase their expertise and excel in the competitive business world.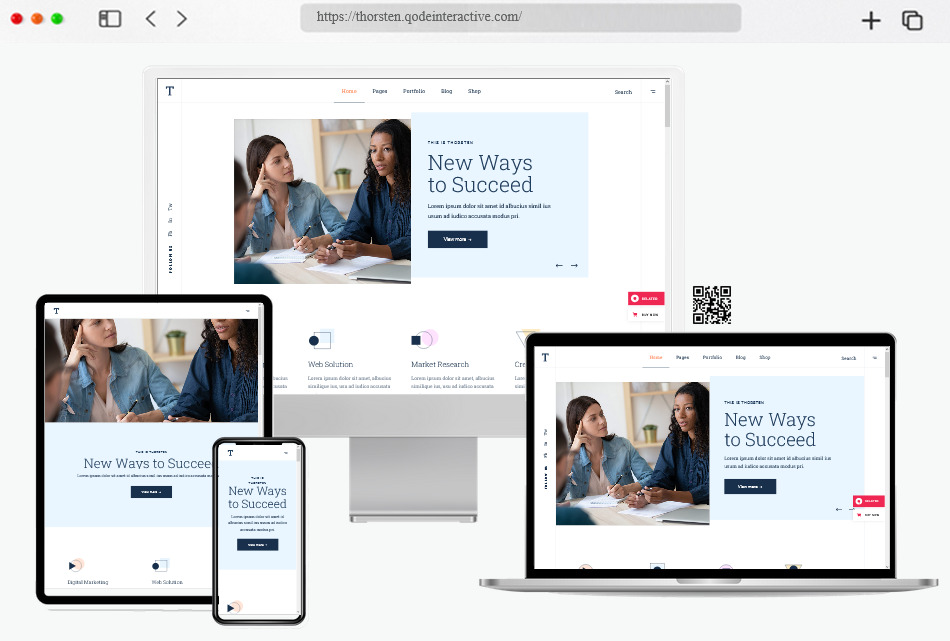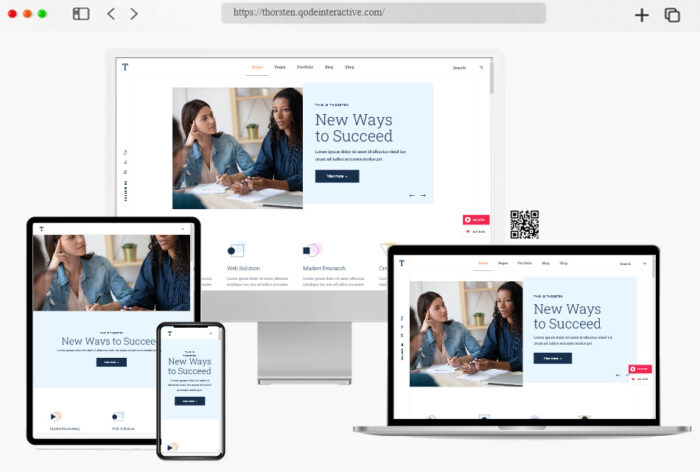 More info / download Demo
Leadership
Leadership is a premium Coaching Theme for WordPress, designed to cater to Business, Life, Feminine, and Health Coaches. The theme is fully optimized for SEO, ensuring better online visibility, and boasts a 100% responsive design with Retina display support for an excellent user experience across devices. With its outstanding design and six months of included support, Leadership is a reliable and feature-rich choice for coaches seeking to establish a strong online presence.
The theme's versatility makes it suitable for a wide range of coaching services, both online and offline, including training, lectures, courses, and workshops. It serves as an ideal platform for promoting coaching and professional services of various types, providing coaches with an effective tool to reach their target audience and showcase their expertise in an engaging and impactful manner.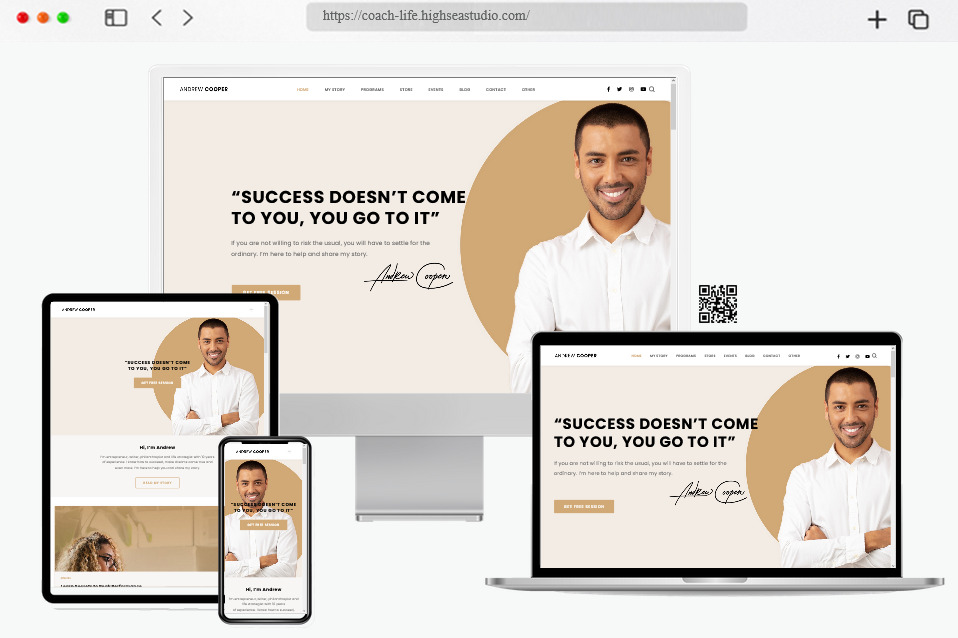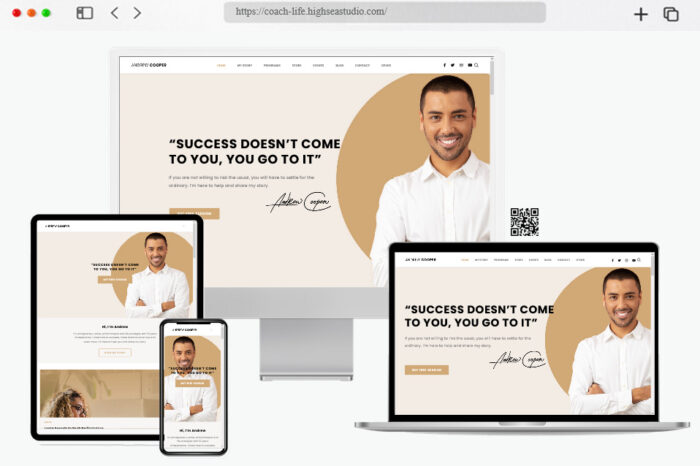 More info / download Demo
Mentor
Mentor is a stunning WordPress theme designed primarily for personal development coaches. However, it is versatile enough to be used by coaches, trainers, therapists, speakers, and other professionals in need of a personal website. The theme features a modern and clean design focused on maximizing conversion rates.
It includes tailored graphic elements, such as calendars, personal development graphs, and elements with compelling copy and call-to-action forms, specifically catered to individuals offering personal services. With Mentor WordPress Theme, users can present themselves in an impressive and beautiful manner, making it an ideal choice for creating a captivating online presence.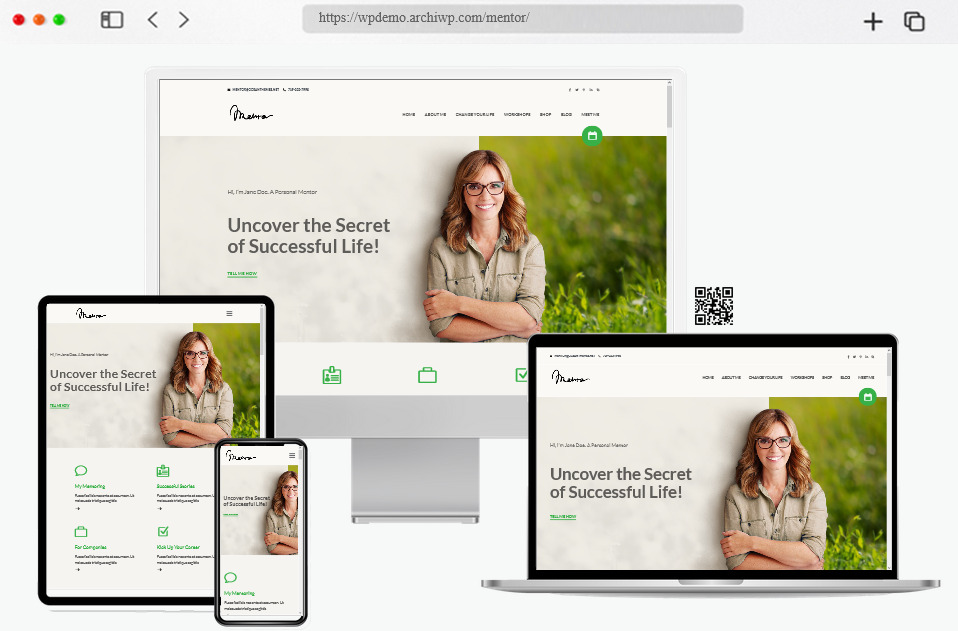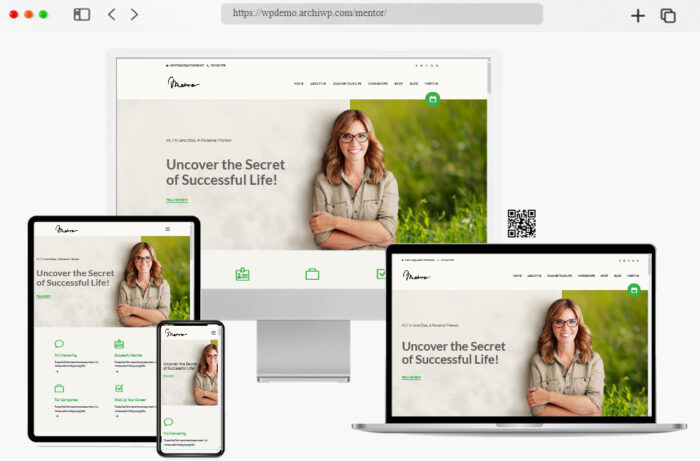 More info / download Demo
Health Coach Blog
Melanie Hanson is a responsive and modern Healthy Lifestyle Magazine & Coaching Blog WordPress Theme. It caters to health coaches, nutritionists, healthy food and lifestyle bloggers, and websites focused on healthy cooking and recipes. Additionally, the theme suits sports and nutrition magazines, gym trainer shops, personal fitness trainers, and lifestyle coach stores.
It is also a suitable choice for dietologists, diet programs, gastroenterologists, and travel blogs. With its attractive design and versatility, Melanie Hanson provides an excellent platform for various health and wellness-related professionals and content creators to showcase their expertise and engage with their audience effectively.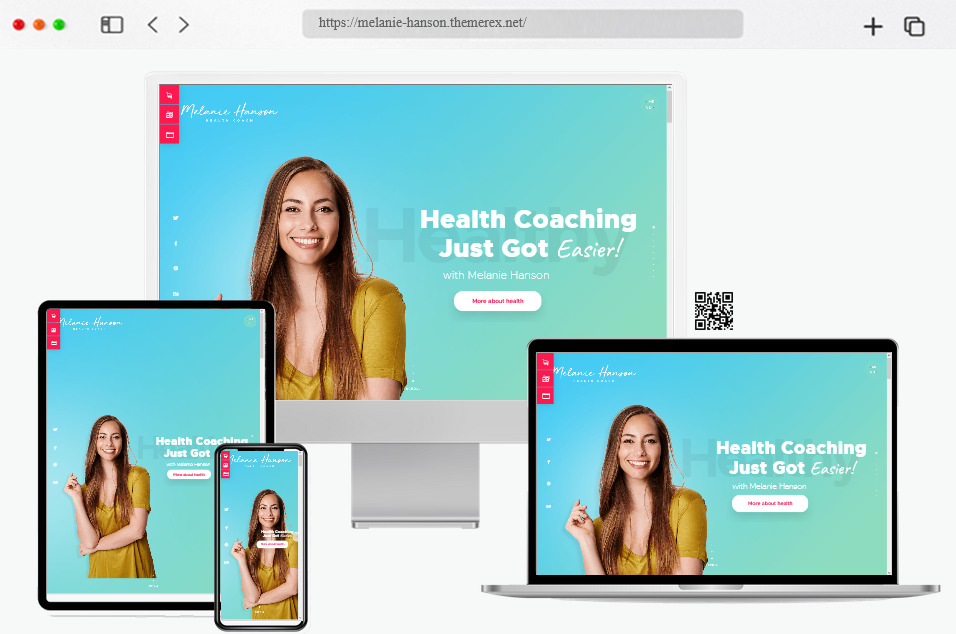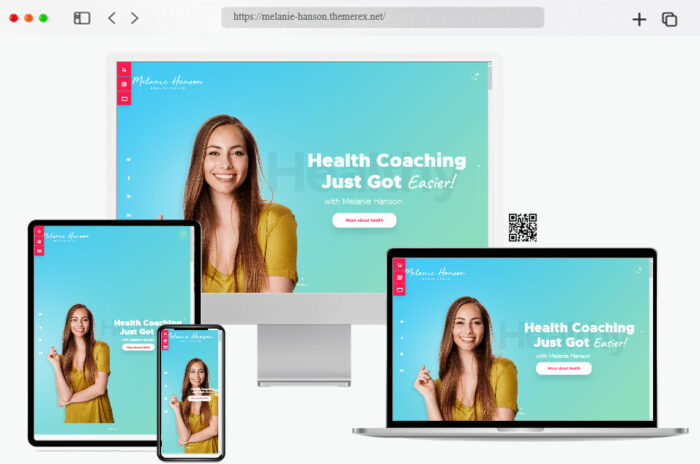 More info / download Demo
MaxCoach
MaxCoach is a WordPress Coaching Landing Page Theme designed for various online educational purposes, such as teaching centers, e-learning websites, online tutors, and private institutions. It offers a user-centric design and specialized elements to create engaging lessons and manage courses effectively. Developed by the ThemeMove team, MaxCoach prioritizes user experience and functionality, featuring a seamless design with responsive drag & drop page builder, beautiful icons, typography, and 1-click data import for easy setup. With its focus on delivering quality online education, MaxCoach provides a dedicated and feature-rich theme for building interactive and successful e-learning platforms.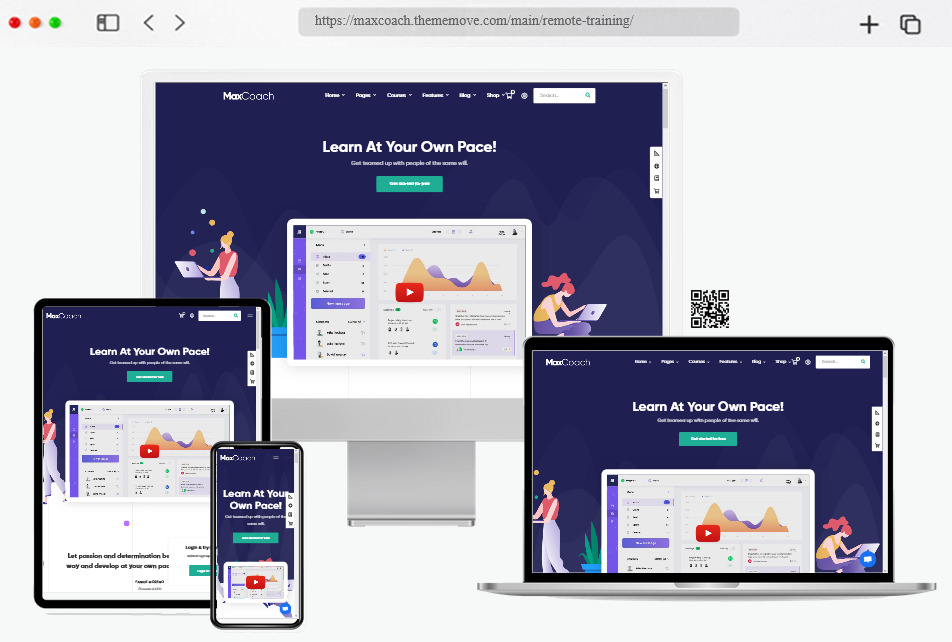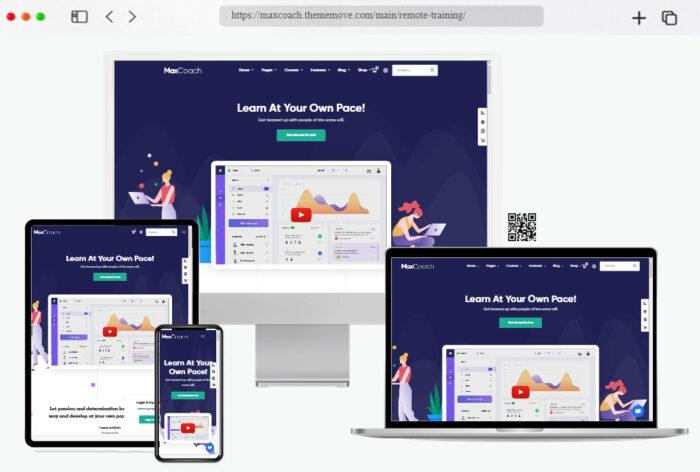 More info / download Demo
Healthy Living
Healthy Living is a comprehensive WordPress theme designed specifically for nutrition, health, and wellness professionals. It caters to nutrition and dietitian websites, weight loss programs, diet specialists, personal fitness and weight loss trainers, and wellness blogs.
The theme offers a range of functionalities essential for these industries, empowering users to create engaging and informative platforms to promote healthy living and well-being. With its focus on nutrition and wellness, Healthy Living provides a robust and versatile theme to meet the needs of health-conscious individuals and businesses.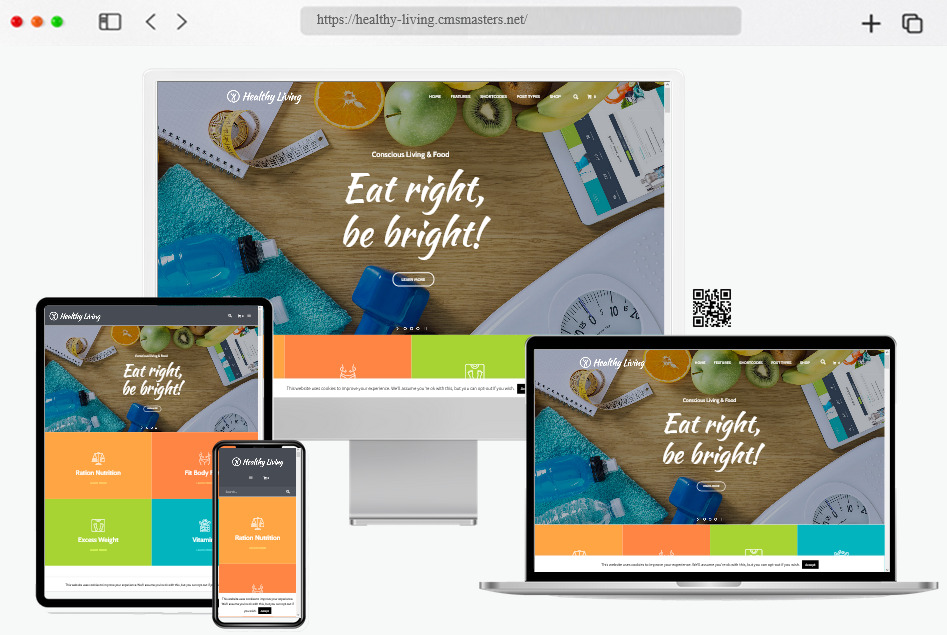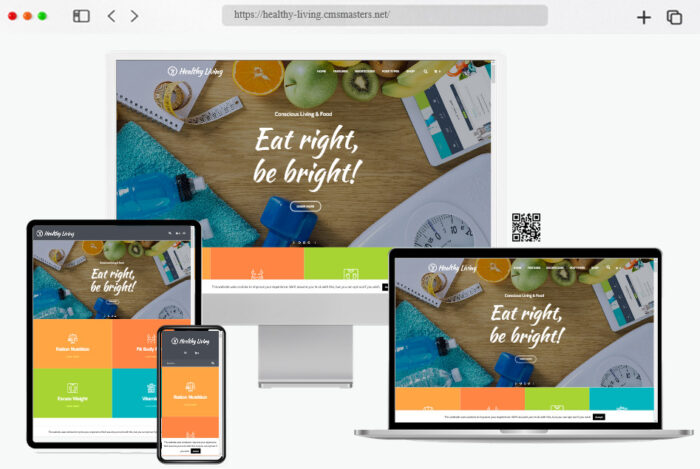 More info / download Demo
Revieweb
Revieweb is a dependable Coaching WordPress Theme Reviews designed for creating various review websites, including blog post review sites, ecommerce product review sites, hosting reviews websites, and more. It is highly favored by reviewers, bloggers, and affiliate marketers for its excellent features and user-friendly premium support. With its competitive pricing and premium addons, Revieweb offers exceptional value for money, making it a top choice for those seeking a reliable and feature-rich theme for their review-based platforms.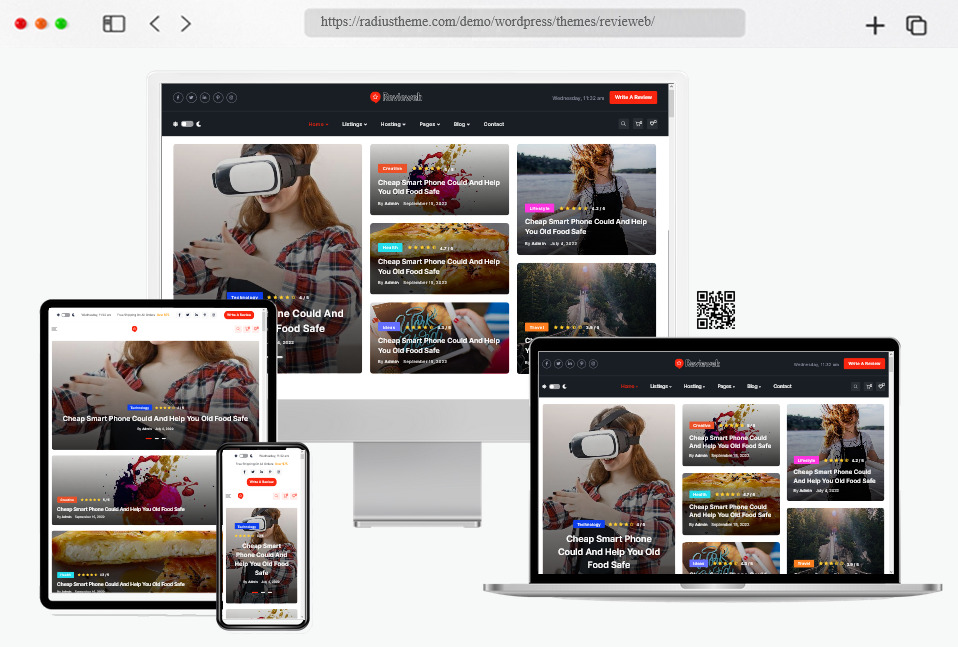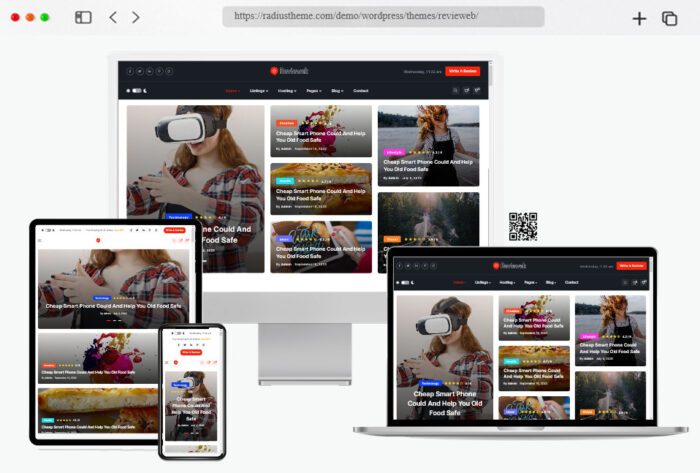 More info / download Demo
Efor
Efor Coach is a Coach Portfolio WordPress Theme tailored specifically for coaches. It comes equipped with all the necessary features to create a comprehensive Coaching WordPress site. The theme enables users to attract new clients, expand their email list, and even sell courses online. With Efor Coach, coaches can take their coaching business to the next level and start growing their online presence effectively.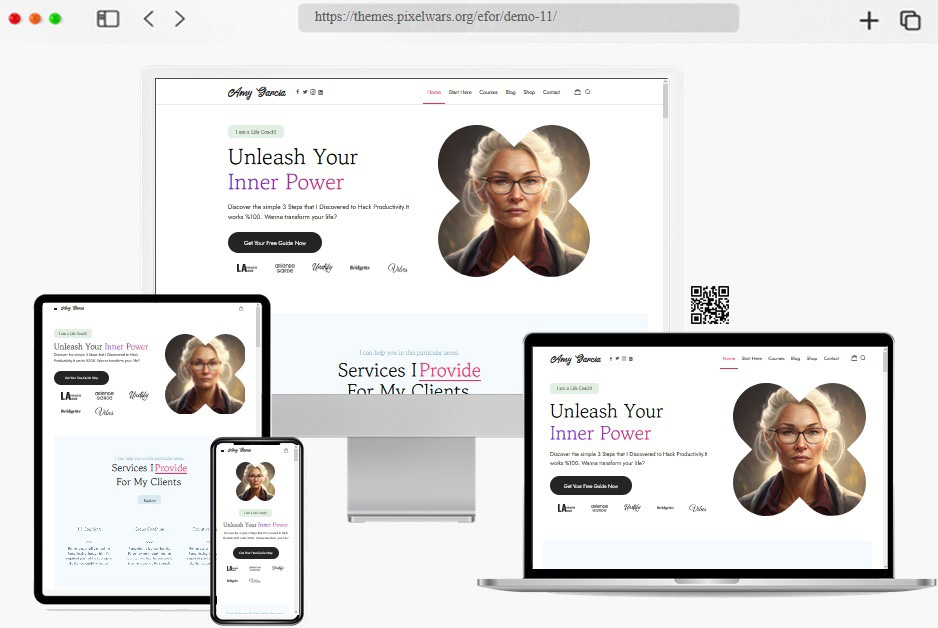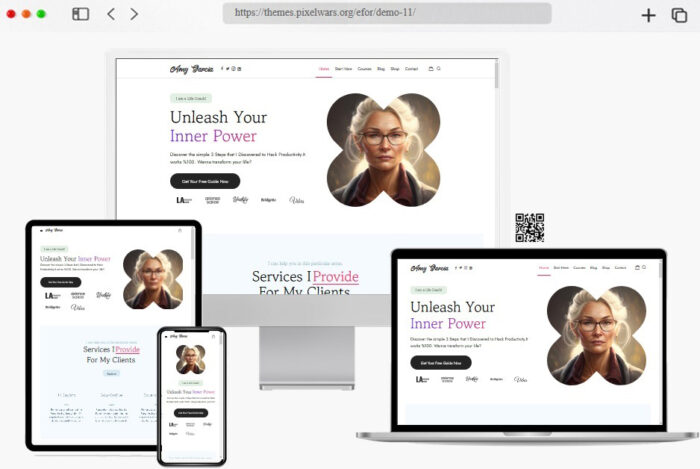 More info / download Demo
BeTop
BeTop is a robust Health and Wellness Coach Theme designed for various businesses, including yoga studios, gyms, fitness centers, health coaches, and life coaches. It caters to modern life and business coaches, individual psychology therapists, motivation speakers, and fitness consultants.
The theme offers numerous customizable features to showcase coaching practices and describe services effectively. With an intuitive visual interface and an informative layout, BeTop provides an excellent user experience on all devices, being fully responsive. It is regarded as one of the best Speaker & Coaching WordPress themes, making it a compelling choice for professionals in the coaching and wellness industry.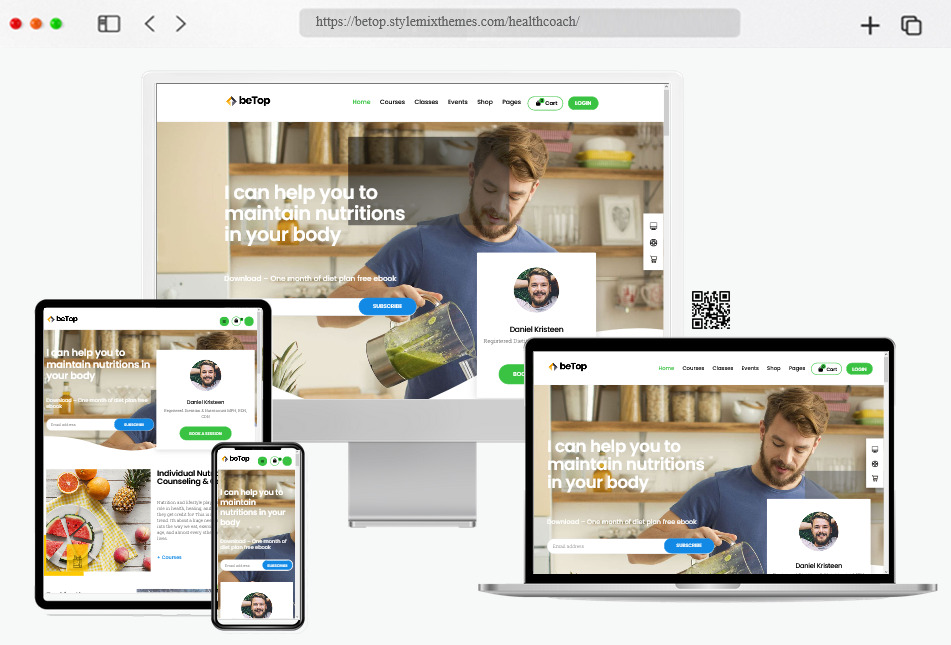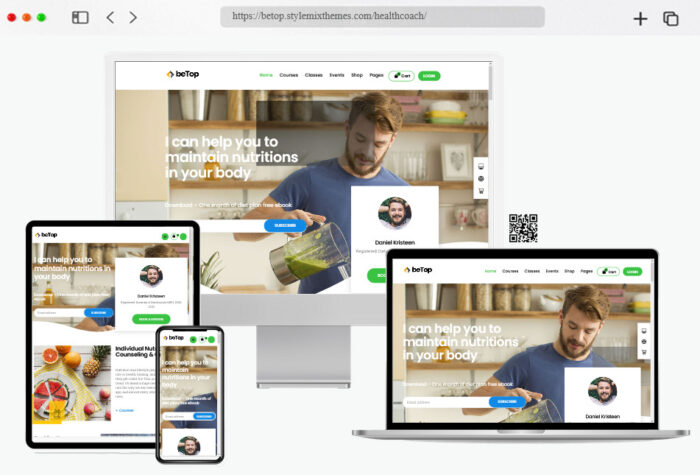 More info / download Demo