Hosting a successful conference or event requires careful planning, and creating a captivating website is a crucial aspect of the process. With the power of WordPress and its versatile themes, you can now design an impressive event website that not only informs attendees but also engages them from the moment they land on your page. In this blog post, we'll explore the top 10 Conference and Event WordPress themes that will take your event's online presence to the next level.
ITconf
ITconf is a Conference & Events WordPress Theme designed specifically for business expos and corporate events. The theme offers a range of features to help businesses create a professional and engaging online presence for their expos. It provides customizable layouts, responsive design, and various sections to showcase event details, including speakers, schedules, and exhibitors.
ITconf also includes integration with event calendar plugins and social media sharing to enhance event visibility and promotion. The theme's user-friendly interface and seamless event management functionalities make it an ideal choice for businesses looking to organize successful expos and conferences.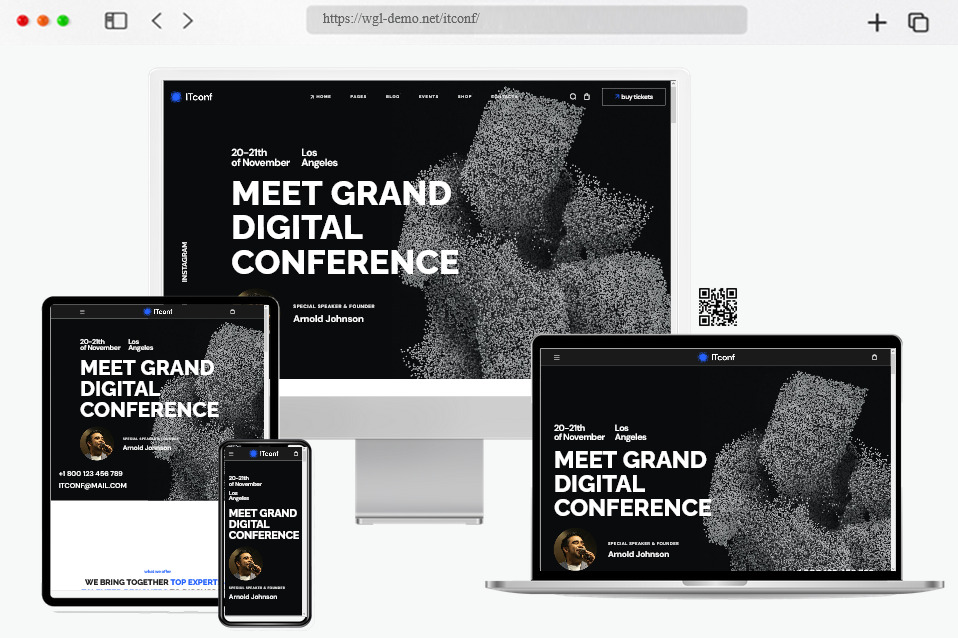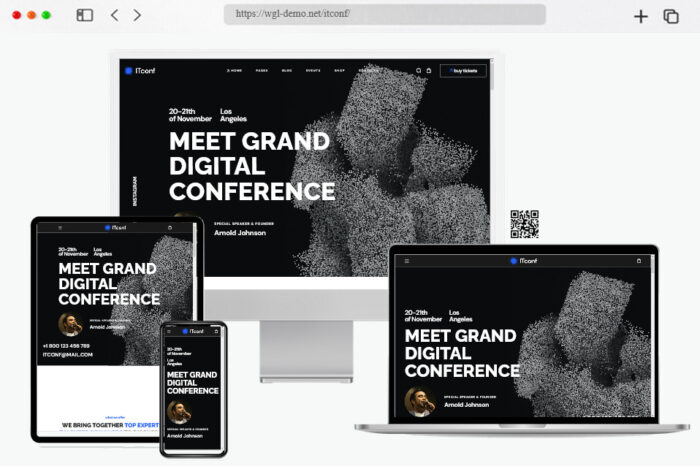 More info / download Demo
Conat
Conat is a modern and responsive WordPress theme designed for conference and event websites. It utilizes the latest WordPress technology and offers predefined styles and templates, making it easy to create an engaging event website. The theme is optimized for all devices, ensuring a great user experience across different platforms. It comes with various features tailored for conference and event organizers, including one-click import of relevant functionalities.
Conat boasts an attractive design and is suitable for various online businesses. It includes multiple built-in pages for services, departments, portfolios, and more. The theme also incorporates powerful jQuery plugins and the Elementor drag-and-drop visual page builder, providing flexibility and ease of use. Notable features include image sections, video sections, and color options.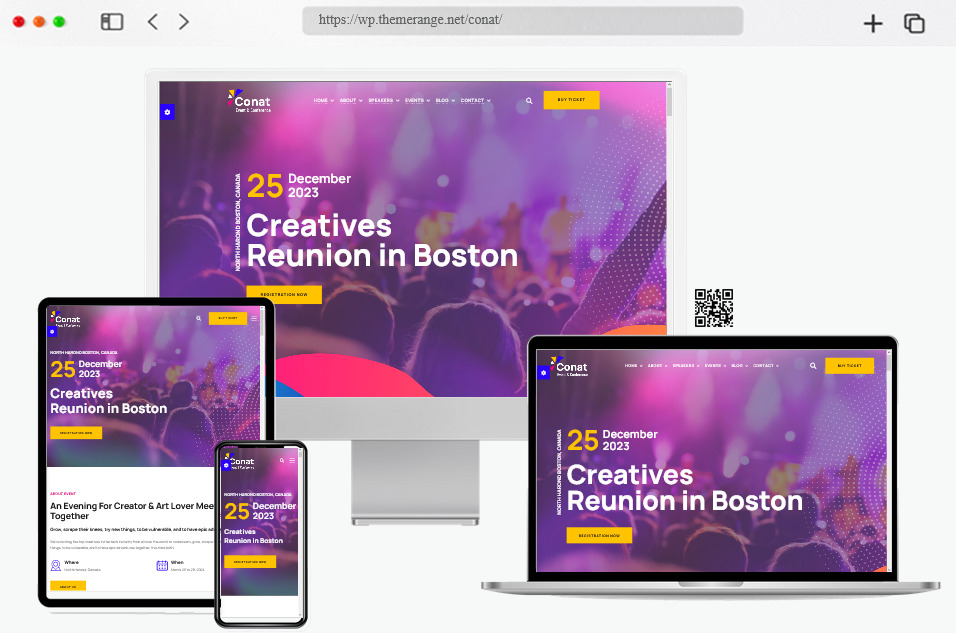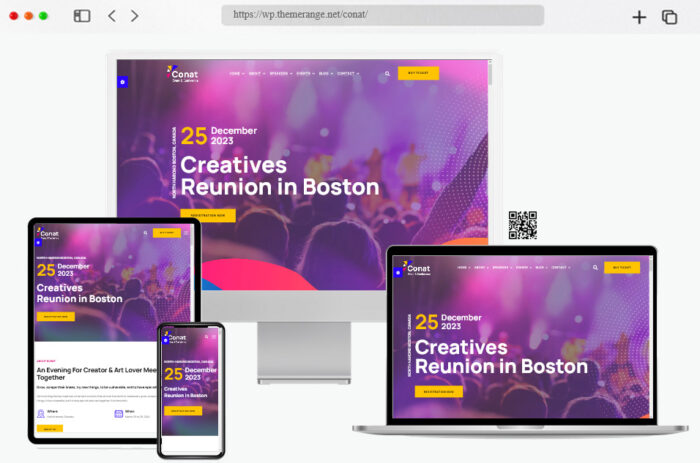 More info / download Demo
Blühen
Blühen is a modern Event Schedule WordPress Theme designed for event, expo, and conference websites. It offers a wide range of templates for meetups, festivals, speakers, and keynote presentations, making it suitable for various events and congresses.
The theme comes bundled with the Timetable Responsive Schedule for WordPress plugin, enhancing the scheduling and organization of events. It is fully compatible with the Elementor Page Builder, providing flexibility in designing your website. With Blühen, you have everything you need to create an engaging and professional conference website that will impress your attendees from the start.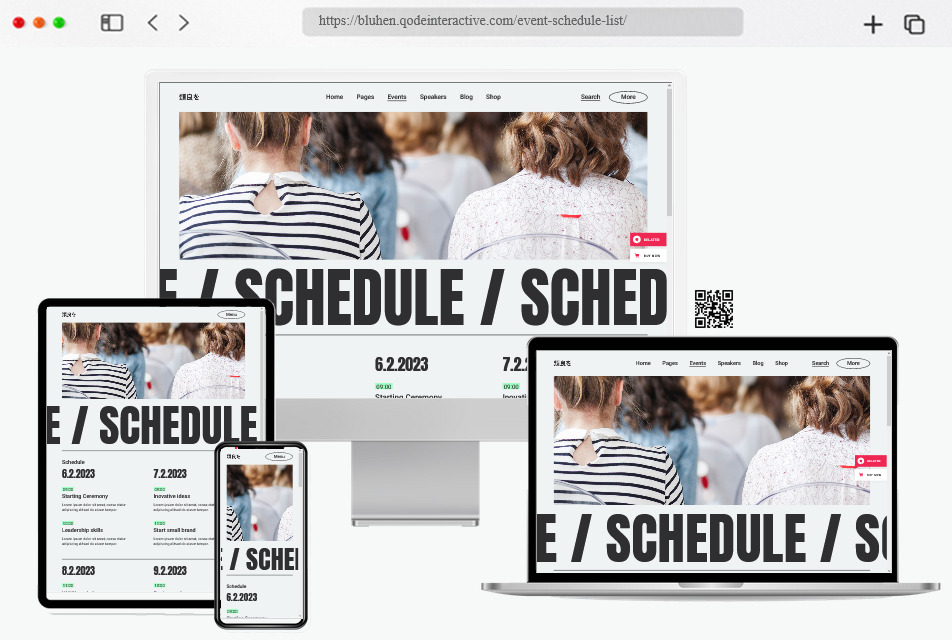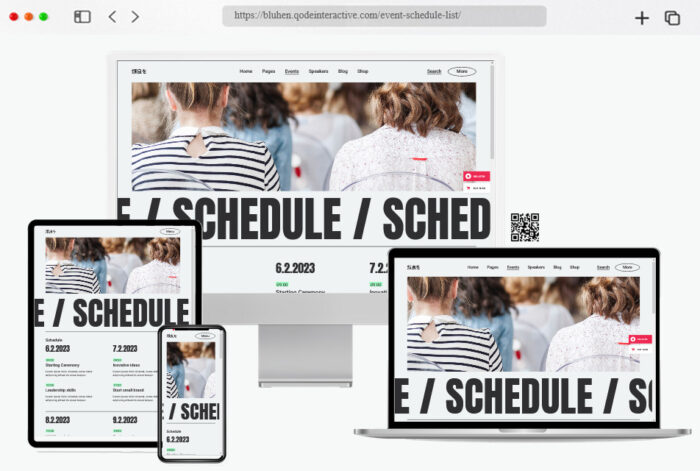 More info / download Demo
Eventor
Eventor is an Elementor-based WordPress landing page theme designed for meetups, conferences, and events. The theme offers a variety of customization options through Elementor, making it easy to design a unique and engaging conference website. With its focus on meetups and conferences, Eventor provides specific features and layouts tailored to these types of events. Whether you're hosting a small meetup or a large conference, Eventor provides the tools to create a professional and captivating online presence for your event.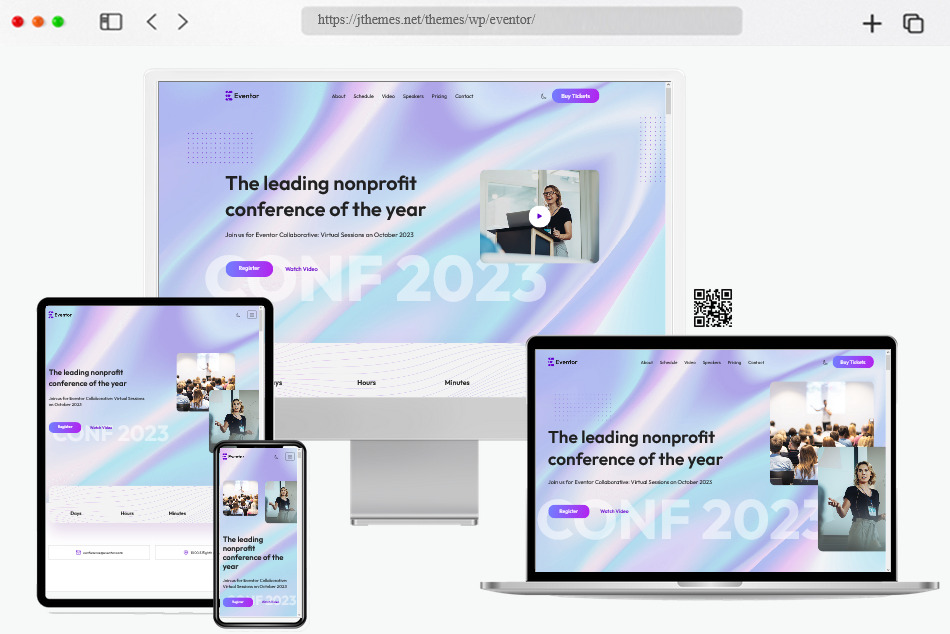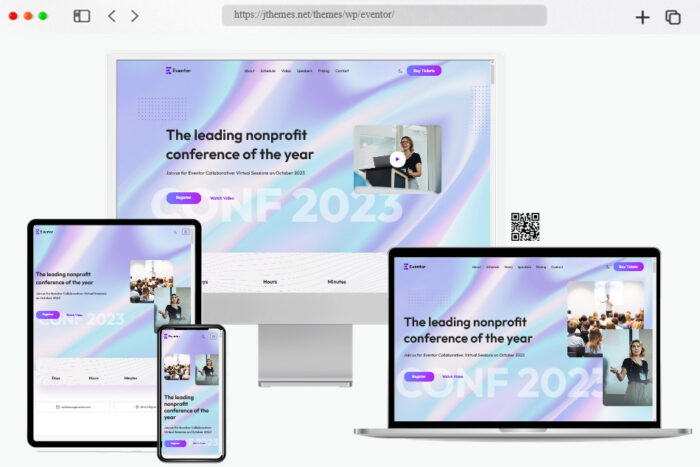 More info / download Demo
Muzicon
Muzicon is a Music Festival WordPress Theme designed for music festivals and events. It comes with integrated social media features, allowing seamless sharing and engagement on various platforms. The theme is specifically tailored to showcase music festivals, concerts, and related events. With Muzicon, event organizers can create an attractive and interactive website that effectively promotes the festival and connects with attendees through social media integration.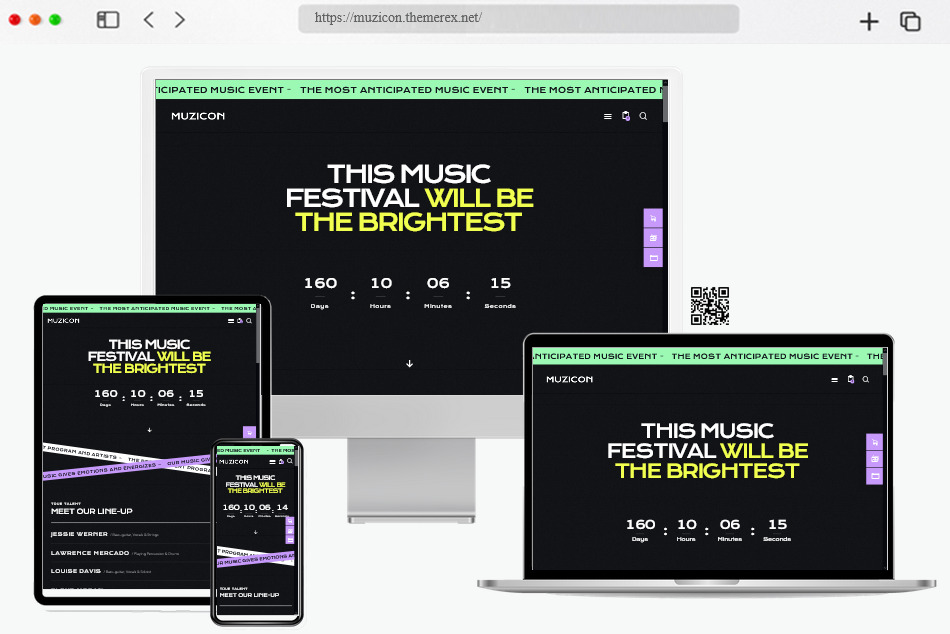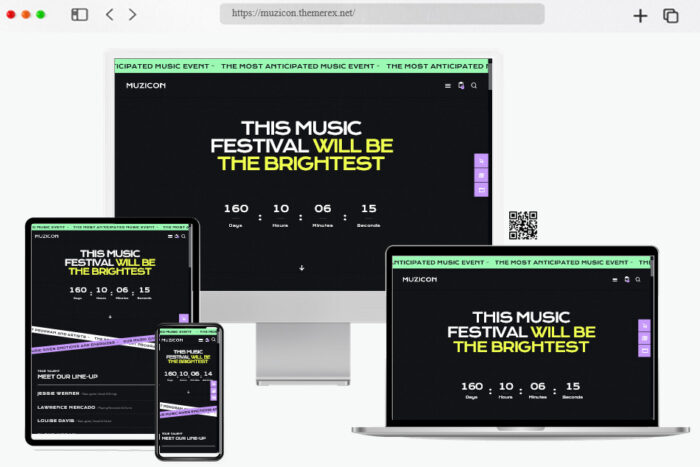 More info / download Demo
Evacon
Evacon is an all-in-one Events and Conference WordPress Theme that offers a highly adaptable and feature-rich solution. It provides valuable features like event schedules, speaker profiles, price tables, and countdown timers to enhance the website's functionality.
With multiple homepage layouts available in both multi-page and one-page designs, Evacon ensures a modern and clean browsing experience for users. This theme is designed to help events and conferences stand out and create an impressive online presence. Evacon is now available for purchase, offering a seamless way to elevate your event and conference websites.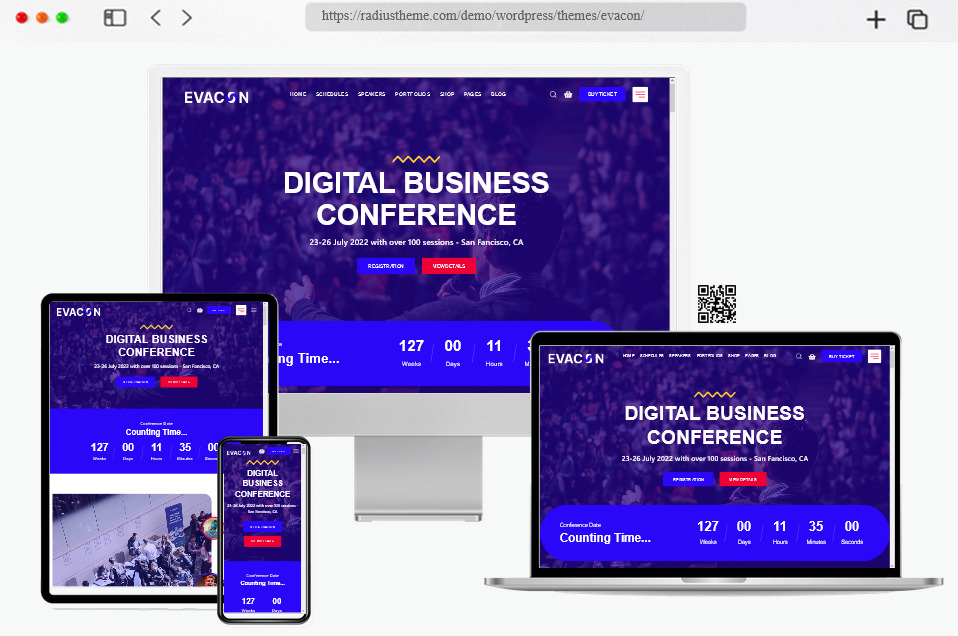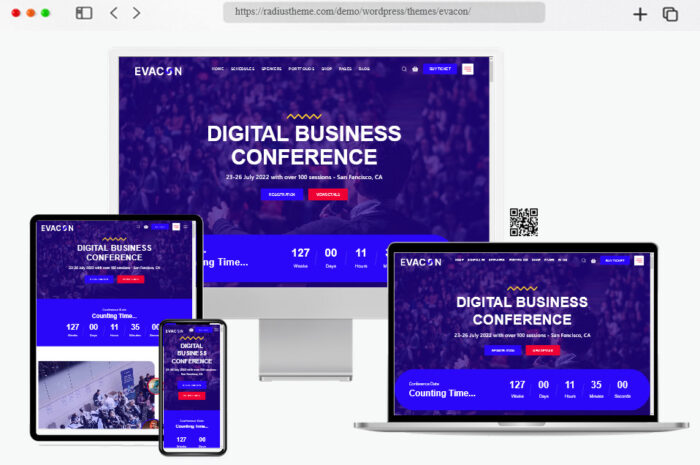 More info / download Demo
Festy
Festy is a powerful and vibrant WordPress Theme designed for amusement parks, theme parks, concerts, and festivals. With its modern festive design, it caters to a wide range of events, including circuses, animal parks, street festivals, food festivals, and music festivals.
The theme is highly versatile and suitable for all types of attraction parks, from roller coasters to carousels, as well as any event or party website. Festy provides a visually appealing and feature-rich solution to create an impressive online presence for various entertainment and celebration venues.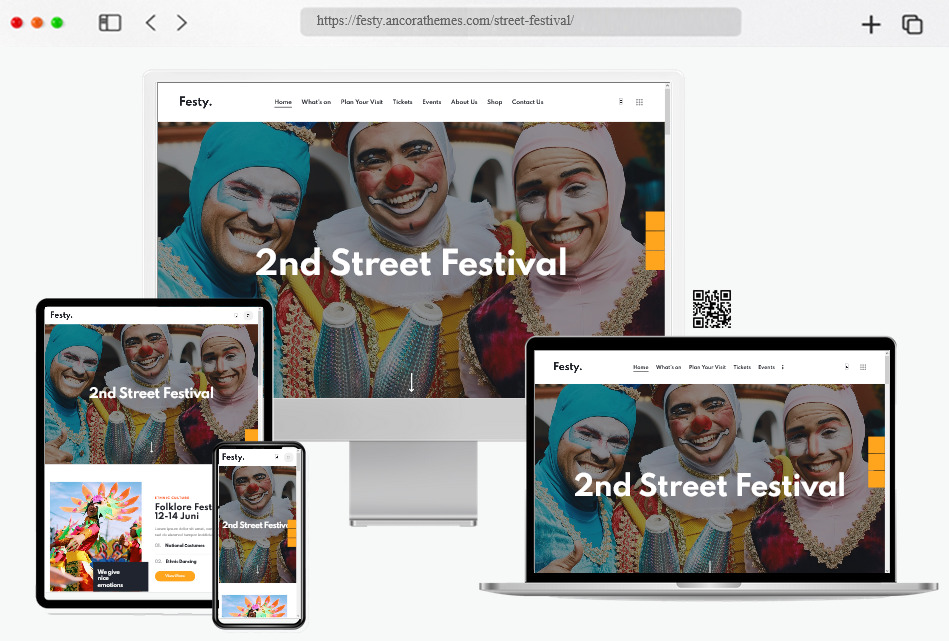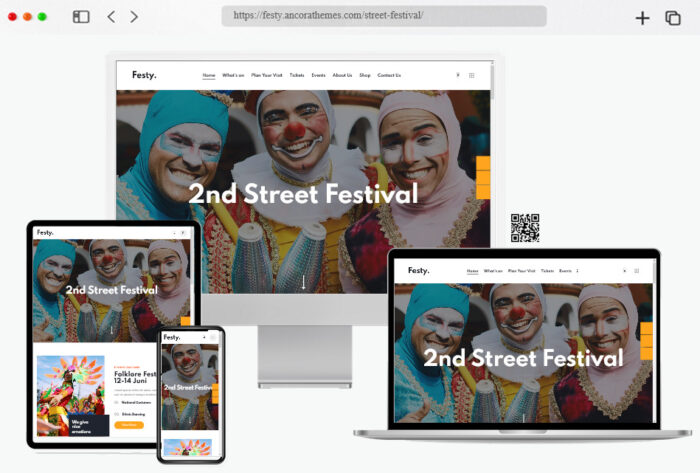 More info / download Demo
Evenio
Evenio is a modern and eye-catching Event & Conference WordPress Theme, designed to meet the latest trends and techniques in web design. It is well-suited for various event-related websites, including conferences, meetups, seminars, exhibitions, congresses, and more. The theme offers 10 high-quality pre-built home pages (6 multi-page and 4 one-page designs) and a range of inner pages such as schedules, speakers, testimonials, and blog layouts.
Evenio is user-friendly, allowing anyone to create their own website without any coding skills. It offers easy customization of site colors and other settings directly from the theme options. Installing the demo data is as simple as a single click. If any issues arise during installation, the reliable support team is always ready to provide assistance. With Evenio, building a professional and attractive event and conference website has never been easier.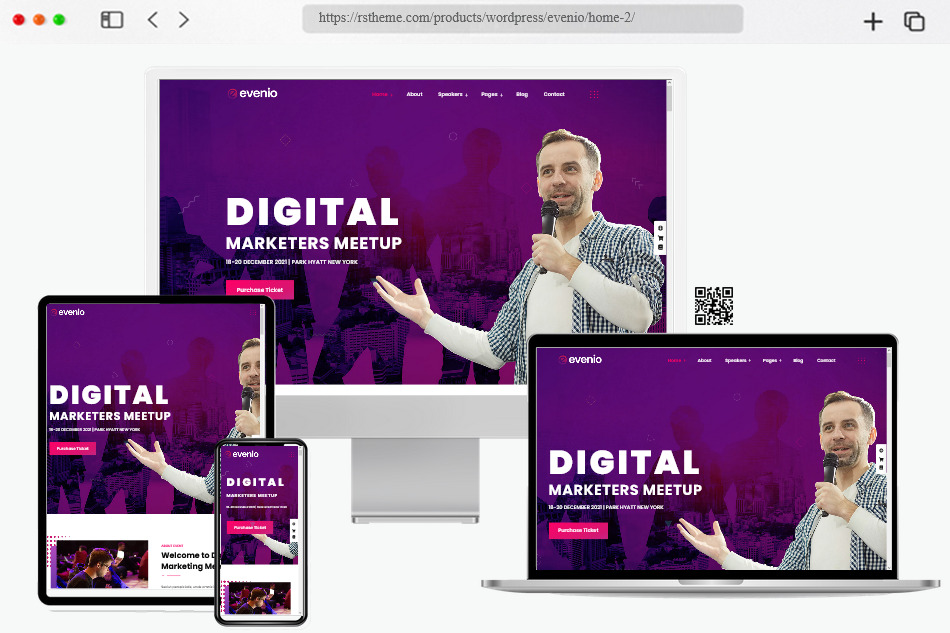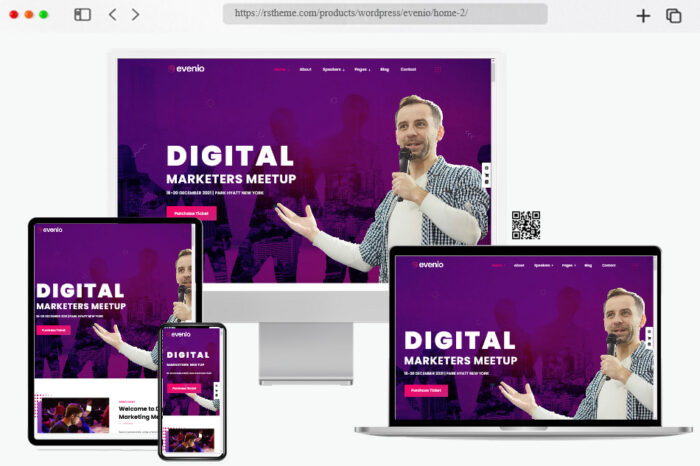 More info / download Demo
Evenex
Evenex is a feature-rich WordPress theme designed for event conferences, parties, festivals, and virtual conference websites. It comes equipped with the powerful Elementor drag-and-drop visual page builder and advanced Elementor addons from ElementsKit. Additionally, it offers Unyson theme options for easy customization.
Evenex provides exceptional flexibility with a wide array of great features, including image sections, video sections, color sections, and support for unlimited Google fonts. If you're seeking a theme that caters to various event-related websites, Evenex serves as the perfect solution with its versatile and user-friendly design.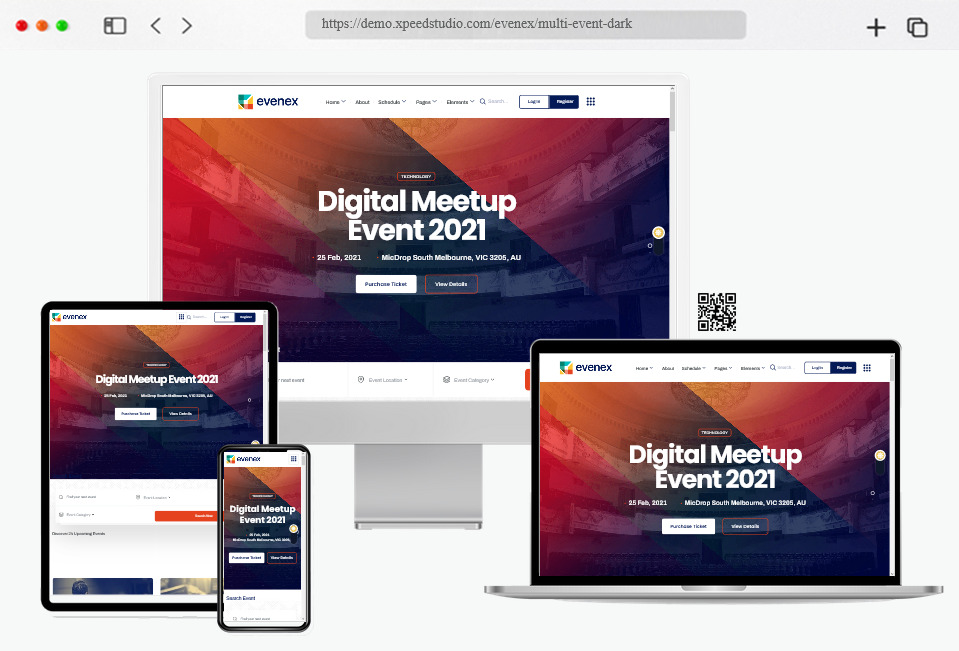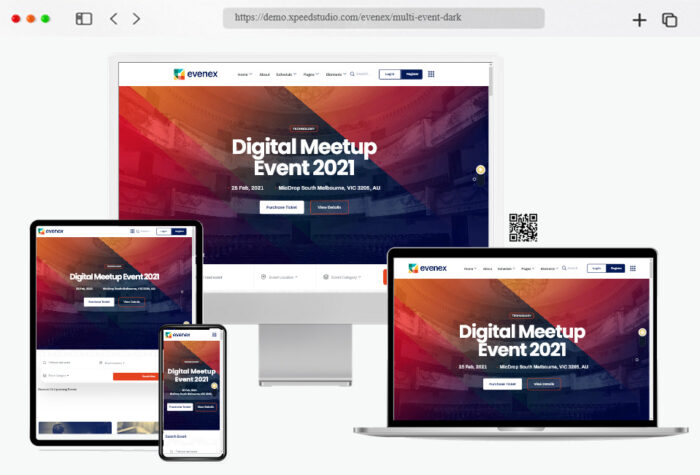 More info / download Demo
Ters
The Ters WordPress theme is perfect for promoting and running any kind of conference, workshop, summit, meetup, or other event. Ters was built with Elementor, and new widgets were added to make it more useful.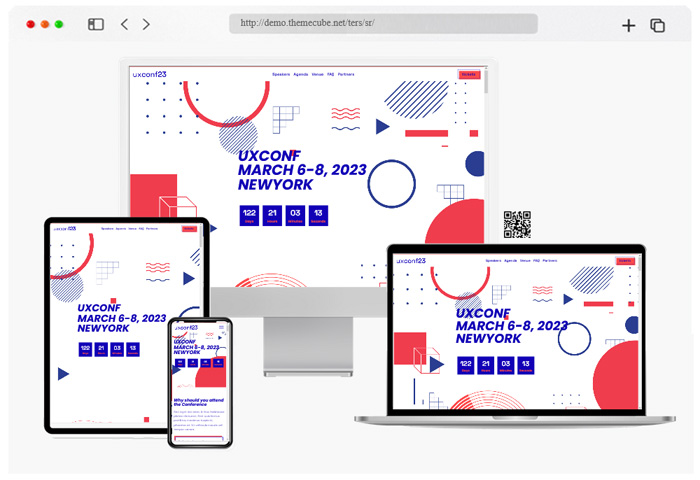 More info / download Demo
Evona
Looking for a theme that can solve all of your Events and Conference problems? Evona is the name of the WordPress theme that can be used for any kind of event or conference. Evona has many useful features, such as a list of speakers, a price table, a countdown timer, and an event schedule. It has features that will help your website stand out right away.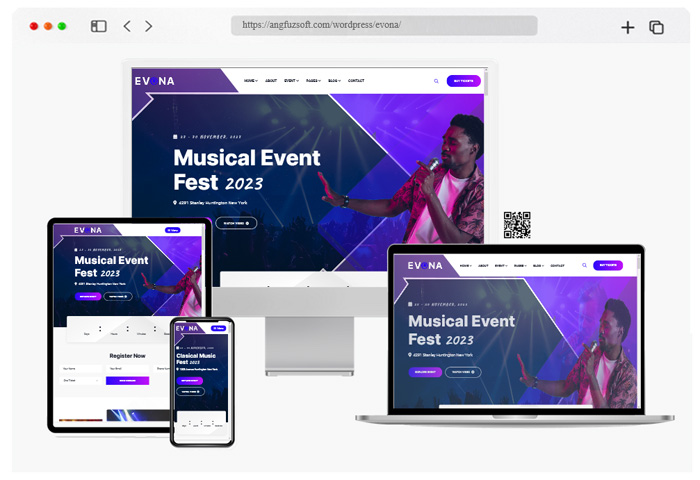 More info / download Demo
Lunfest
Lunfest is a one-of-a-kind WordPress event theme perfect for festivals and concerts. Lunfest is a great choice for any music lover, with its beautiful responsive design and easy-to-use features.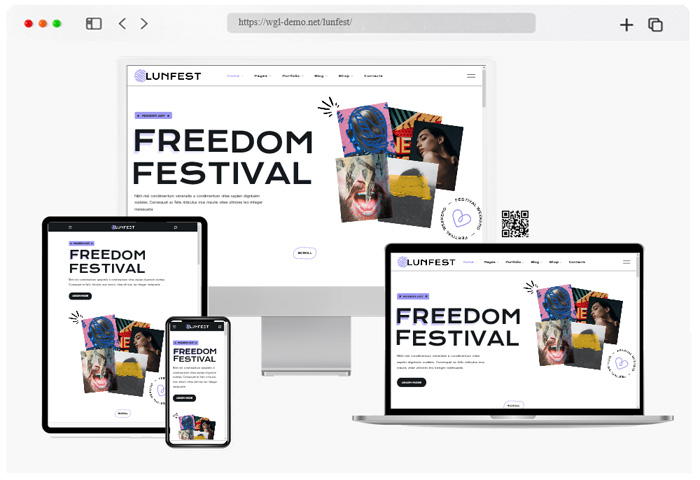 More info / download Demo