Explore the ultimate collection of meticulously crafted digital marketing website templates that can elevate your online presence to new heights. Discover the perfect blend of stunning design and functional features tailored specifically for digital marketers. Whether you're an agency, freelancer, or business owner, these templates offer a seamless solution to showcase your services, engage your audience, and drive conversions. Dive into a world of responsive layouts, captivating visuals, and user-friendly interfaces that make navigating your digital marketing offerings a breeze. Elevate your brand and capture the essence of modern digital marketing with these exceptional website templates.
Digalu
Digalu is a versatile and responsive marketing agency template that offers quick and easy customization. It is designed for a wide range of digital services, including SEO, online marketing, social media management, email marketing, and more. It is a modern and suitable choice for businesses, finance companies, B2B and B2C ventures, as well as personal websites. Digalu caters to those who provide marketing-related services, making it a comprehensive solution for various marketing needs.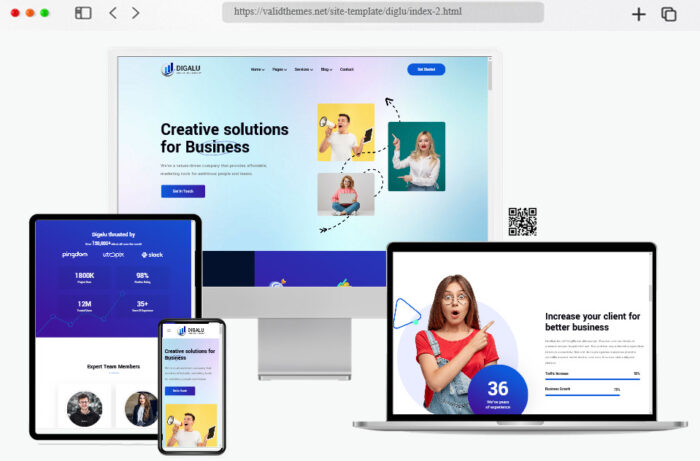 More info / download Demo
Desix
Desix is a library of web elements for Digital Marketing Agency HTML Templates, simplifying website construction. It boasts a fully responsive design, ensuring compatibility across various screen sizes and devices. Desix is versatile, catering to businesses in fields such as consulting, creative agencies, digital marketing, SEO, web design, and development. It offers 32+ HTML files and 6 multi-page demo layouts, all built with Bootstrap 5, providing a user-friendly and 100% responsive solution for showcasing work and services.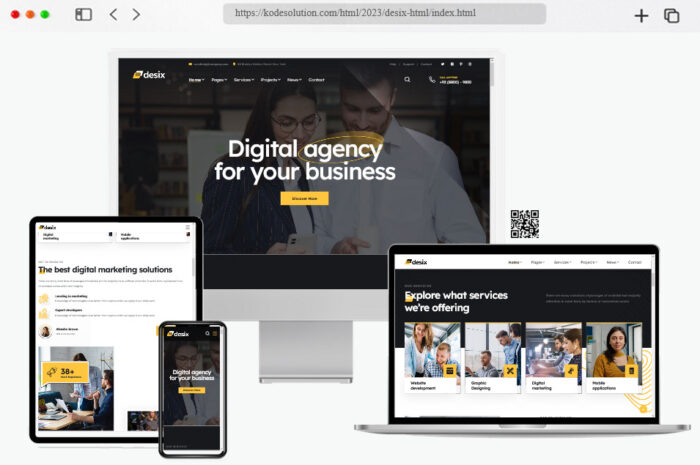 More info / download Demo
Disle
Disle is a web element library designed for Digital Marketing Agency HTML Templates, streamlining website creation. It features a fully responsive layout, ensuring compatibility across a range of devices and screen sizes, from desktops to mobile devices. Disle offers a versatile solution for building websites catering to businesses in various sectors, including consulting, creative agencies, digital marketing, SEO, web design, web development, and more. It provides super-friendly and 100% responsive layouts for creating business, portfolio, or startup websites.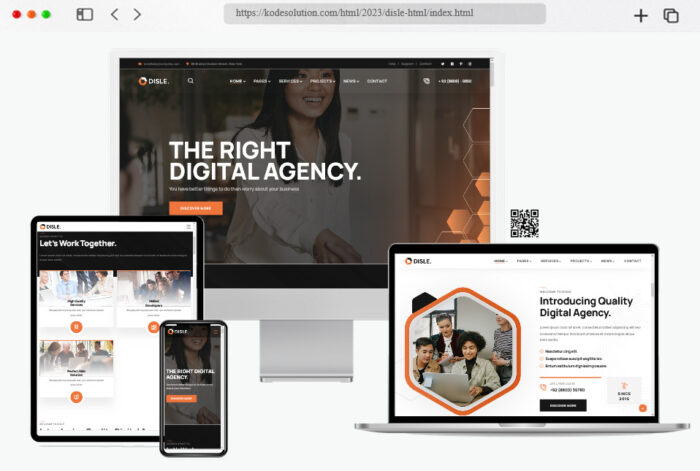 More info / download Demo
Ortencey
Ortencey is an HTML5 template designed for various consulting businesses, startups, finance companies, and corporate entities. It is particularly well-suited for corporate websites like consulting firms, agencies, investment firms, and more. Ortencey serves as an essential tool for establishing a strong online presence for corporate and financial businesses. The template is fully responsive, with a strong emphasis on providing an excellent experience for users on smartphones and tablets.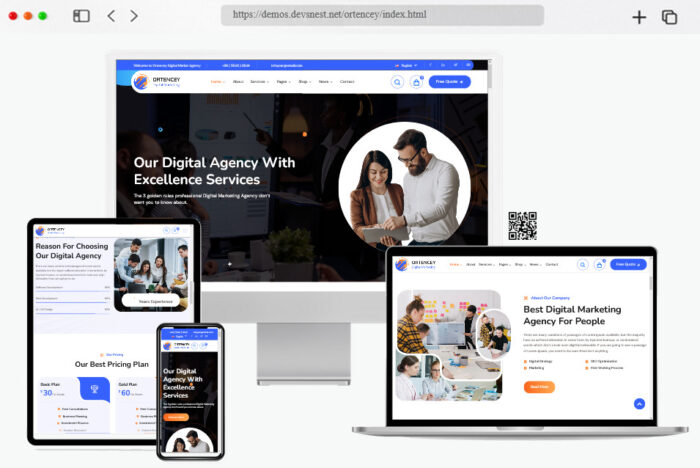 More info / download Demo
Axtra
Axtra is an innovative HTML5 Template tailored for various purposes, including digital agencies, design studios, digital marketing agencies, portfolio showcases, personal portfolios, web design/development agencies, and startups in the web design or software industry. This template offers a fresh and contemporary design, drawing inspiration from award-winning concepts, featuring captivating animations and seamless transitions. Axtra's engaging design ensures that once you start scrolling, you'll be hooked by its flexibility and smooth user experience.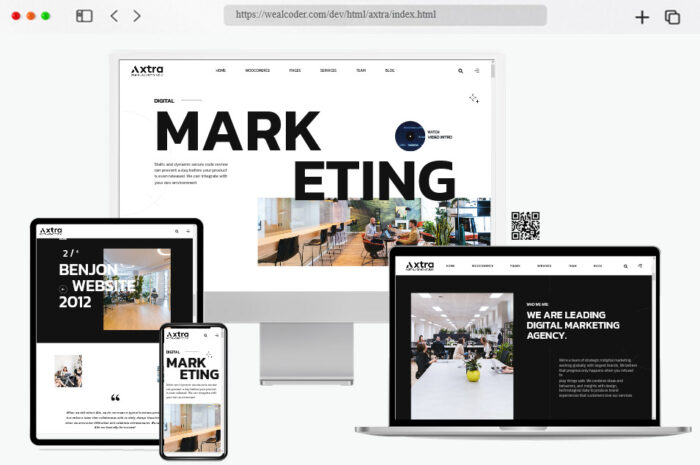 More info / download Demo
Loptus
Loptus is a highly versatile and user-friendly HTML5 website template, ideal for digital agencies, digital marketing, SEO, software, landing pages, and multipurpose websites. It offers a modern and stylish design with easy customization options. Loptus is known for its responsiveness, making it accessible on various devices. Its purpose-oriented design includes four different home page layouts, various blog templates, project showcases, services sections, and case studies, catering to the specific needs of digital businesses.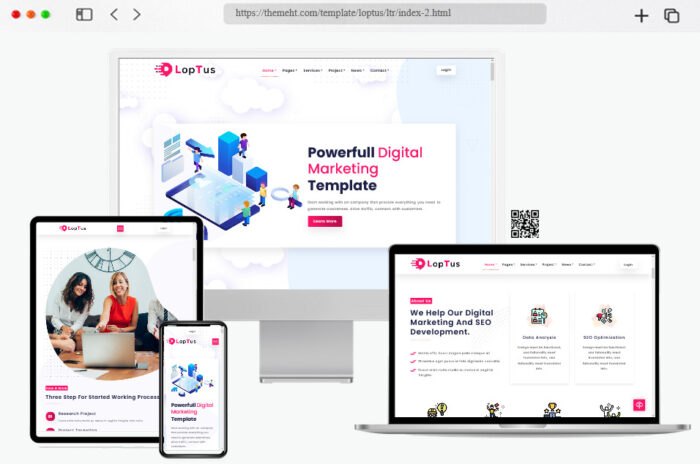 More info / download Demo