Dive into the world of Listing and Directory WordPress themes with our in-depth guide. Whether you're building a local business directory, travel guide, real estate platform, or any other listing-based website, this post has you covered. Discover the best themes that offer sleek designs, powerful search functionalities, interactive maps, user reviews, and more. Uncover tips for choosing the perfect theme for your project and learn how to customize it to suit your branding. Whether you're a beginner or a seasoned developer, our guide will help you create an impressive online directory with ease.
JusDial
JusDial is a WordPress theme made especially for listing and search sites. This theme has a variety of features and functions that let users build and customize directory-based platforms. JusDial can be used to make many different kinds of directory websites, such as company listings, classifieds, tourist guides, travel agencies, hotels, restaurants, job boards, and more. JusDial is a complete solution for building and managing directory websites on the WordPress platform. It has a flexible design and a lot of ways to change it.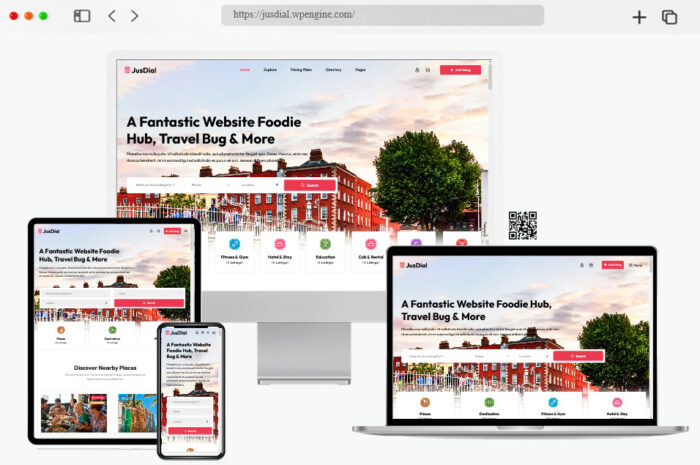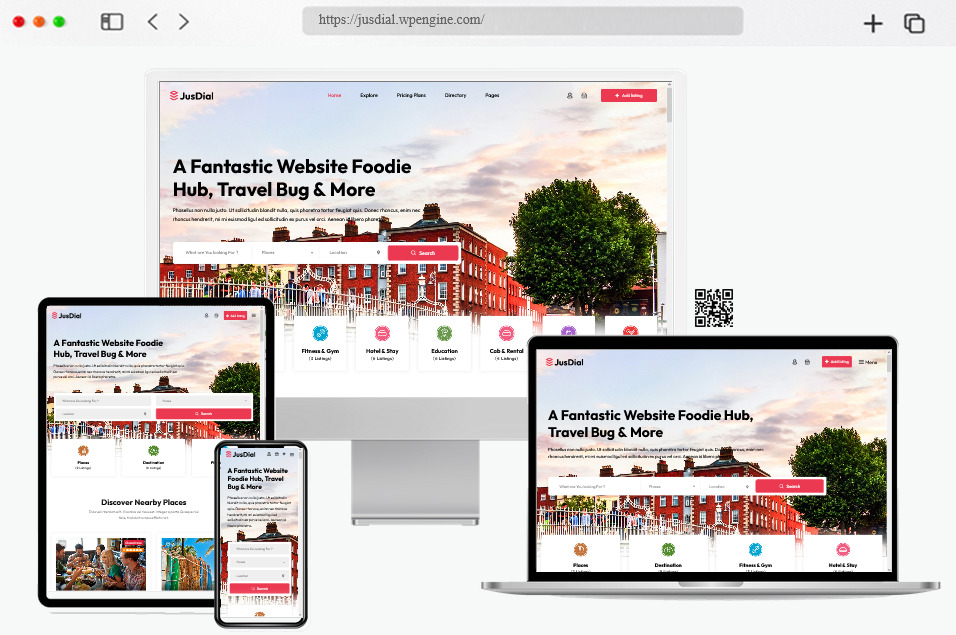 More info / download Demo
Freeio
Freeio is a Freelance Marketplace WordPress theme that offers exciting features and high-quality code. It allows users to create a fully responsive freelancer marketplace or similar projects with a contemporary design focused on usability, visual hierarchy, and aesthetics for easy navigation. The theme facilitates freelancers and employers to register and create profiles effortlessly. Employers can post tasks, and freelancers can submit proposals for review.
Upon acceptance, employers make payments received by the admin, but the amount is also shown in the freelancer's wallet after deducting the admin's commission under pending payments. Once the project is completed and approved, the funds move from pending to available balance in the freelancer's wallet. This commission system enables the admin to monetize the platform effectively.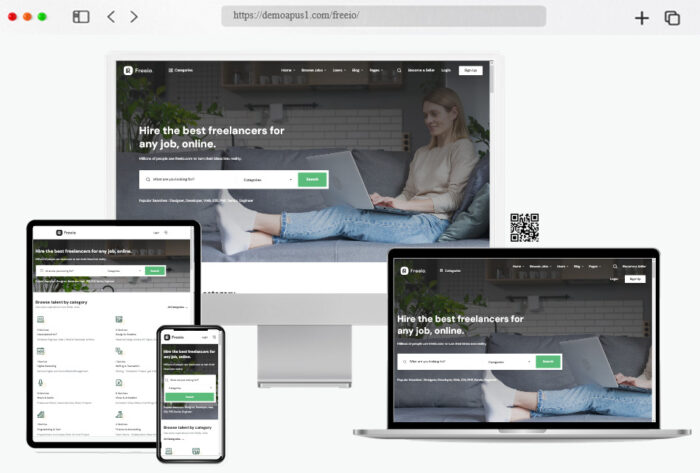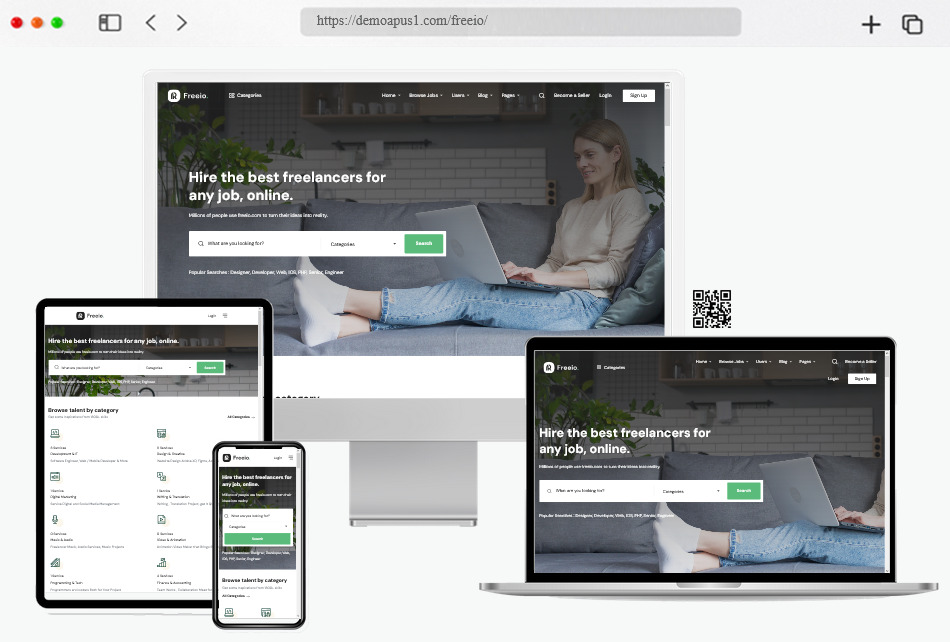 More info / download Demo
Doclik
Doclik is a WordPress theme specifically designed for medical and hospital listings, as well as doctor directories. It offers a front-end listing submission option, allowing users to easily submit their information for inclusion in the directory.
The theme incorporates the popular Elementor page builder plugin, providing users with enhanced control over the layout and content of their website. Additionally, Doclik includes built-in Elementor Addons and pre-built layouts, streamlining the website creation process and making it faster and more convenient for users. Overall, the goal of Doclik is to provide a user-friendly and efficient solution for creating medical, hospital, and doctor listing websites.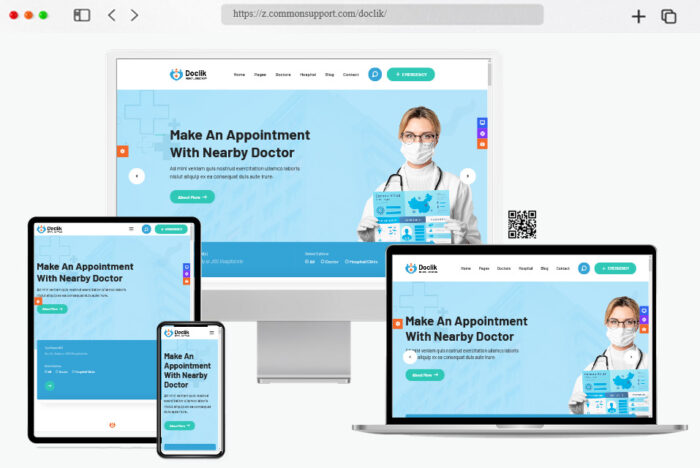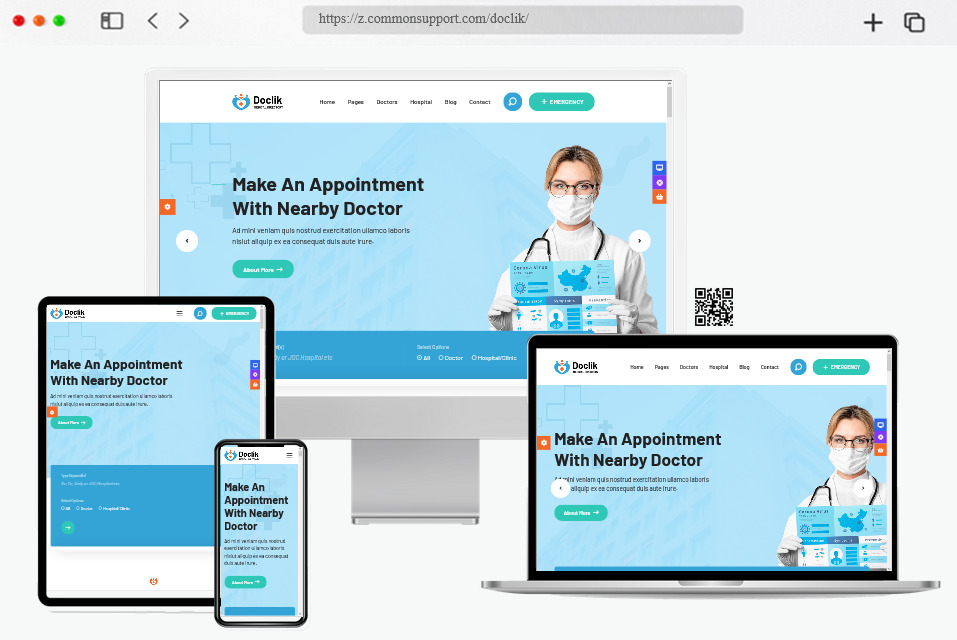 More info / download Demo
Alistia
Alistia is a Classified Ads & Directory Listing WordPress Theme that enables business owners to list their services online while providing easy search capabilities for prospective customers. This theme offers various features including a comprehensive booking engine, integration with Google Maps, category or location-based search functionality, and description filtering. These features ensure that users can find and connect with the services they need conveniently. Alistia is designed to cater to diverse needs, making it a suitable choice for creating online directories and classified ad platforms.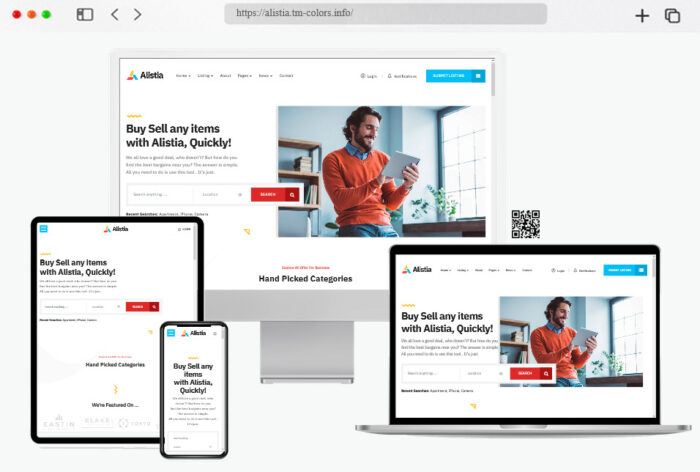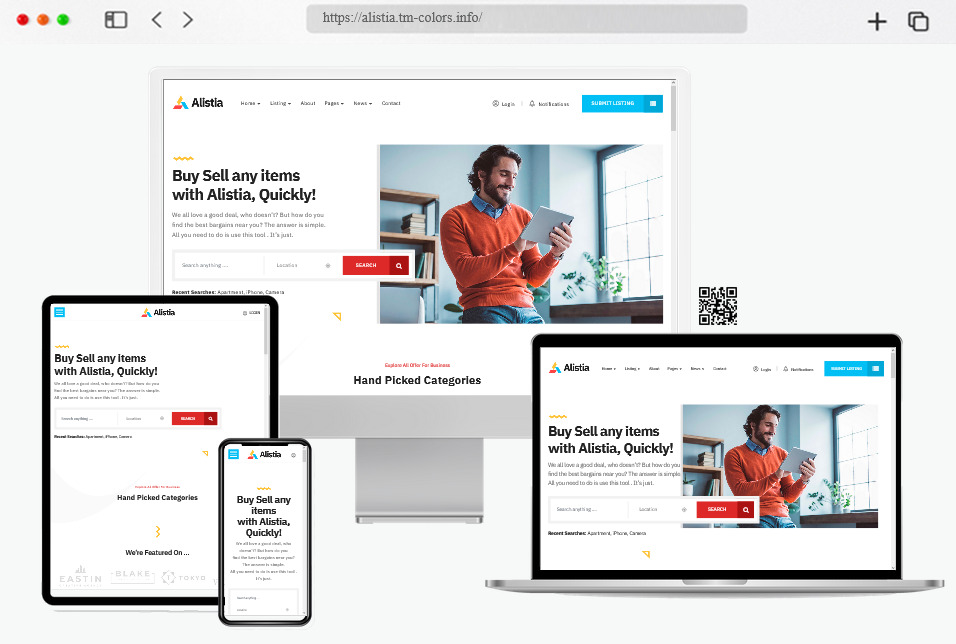 More info / download Demo
Uspace
USpace is a premium WordPress theme designed for locations and venues listing websites. It offers a simplistic and modern design with features such as a powerful search function, customizable homepage, advanced search map feature, and customizable color schemes and styles.
It is optimized for mobile and provides a comprehensive, easy-to-use platform to efficiently display and organize all listings. USpace is codded with SEO in mind and is optimized to make a site a high performer, connecting all payment systems and making it easier to sell products and services online.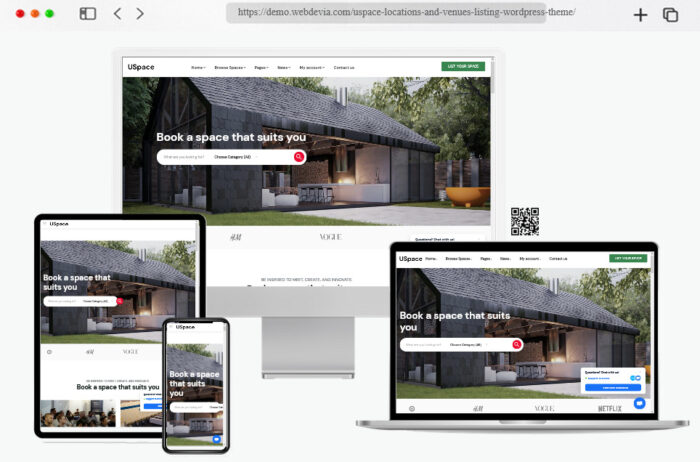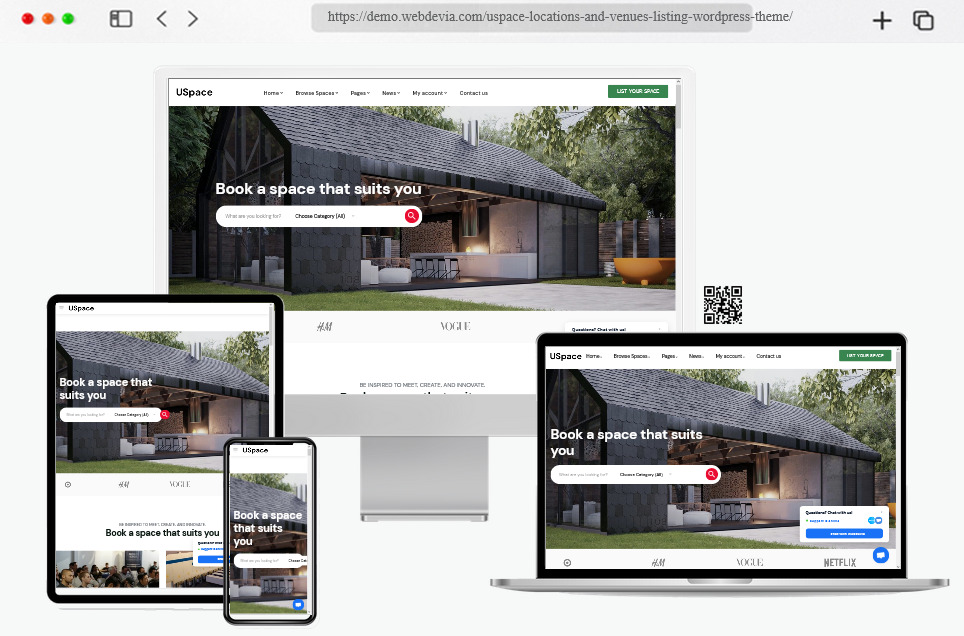 More info / download Demo
Listee
Listee is a powerful and elegant WordPress Classified Ads Theme. It has been specially designed for all kinds of classified ads websites. Listee is built on a state-of-art WordPress framework which is fully responsive and optimized for speed, SEO and mobile devices. This theme comes with great features such as highly customizable home page template, contact form 7 plugin, RTL localization support etc.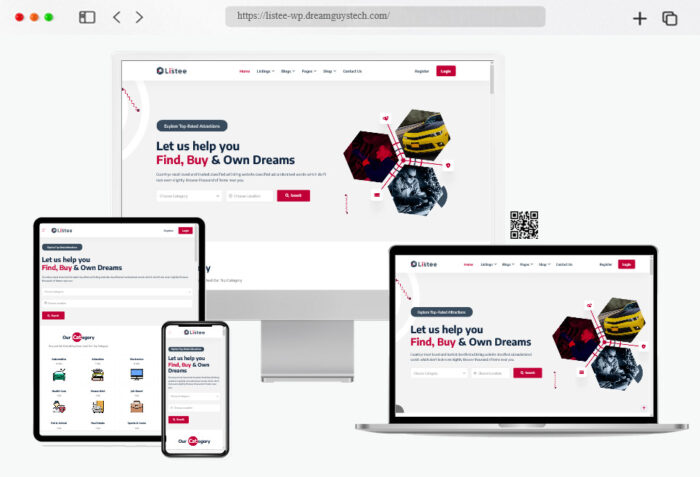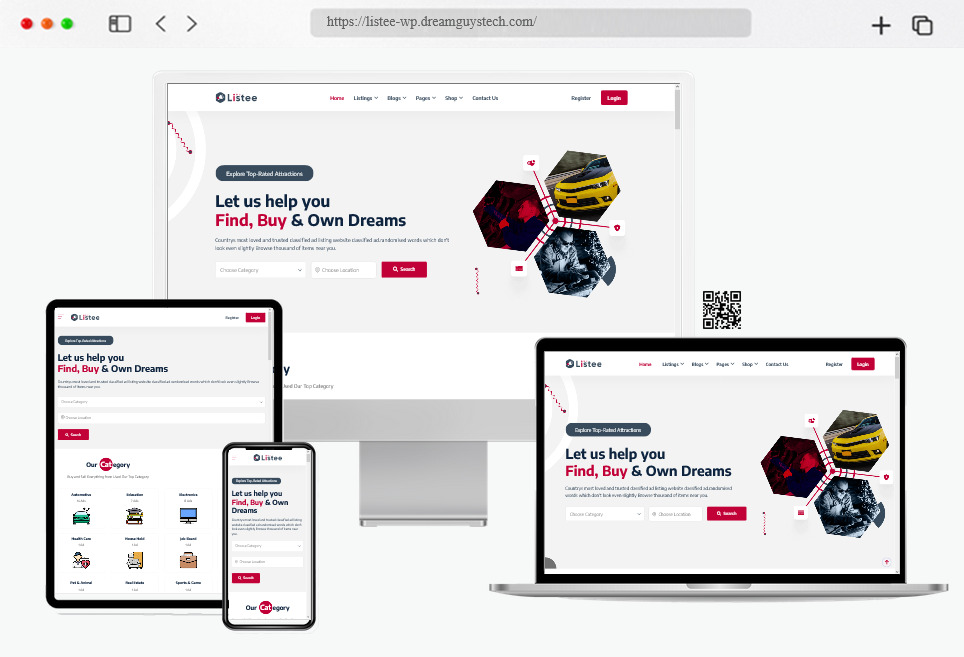 More info / download Demo
Rhomey
Rhomey is a real estate property listing WordPress theme. It allows you to sell properties and make money in no time. The theme features a simple search and must-see-website options, as well as a drag & drop page builder, which eases up your work. Rhoomy has built-in markdown support along with other useful features like Google Maps integration, fully responsive design and more!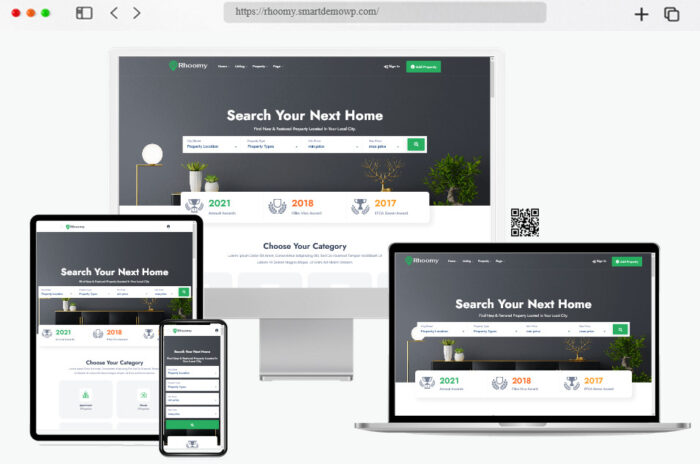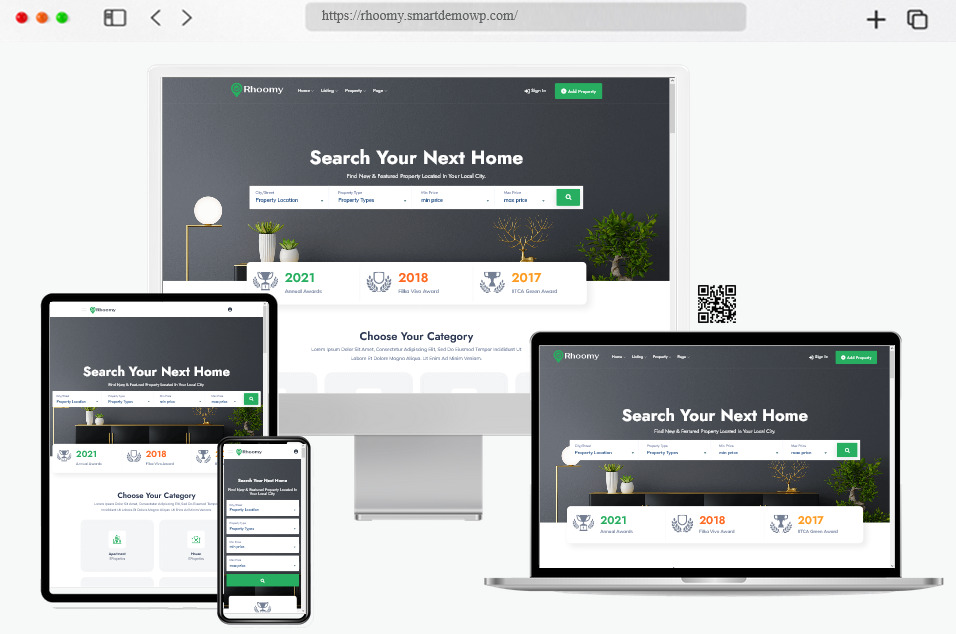 More info / download Demo
Listygo
Listygo is the best Directory WordPress theme because it has a clean, modern, and classy layout that was made in a creative way. It has many features that make it a great way to show off your website's directory listing.
Listygo can work with different kinds of directory websites, but it works best with listing and directory websites. This theme is top-notch, from how easy it is to change to how it can be changed further. Listygo works with Gutenberg, so you can use the easy-to-use block builder that comes with WordPress to make your pages.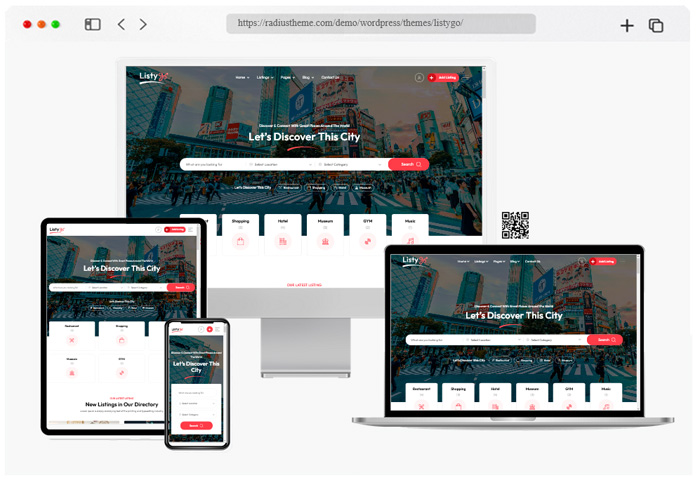 More info / download Demo
Playo
Playo is a versatile WordPress theme designed to serve multiple purposes, including directory and listing websites, community platforms, WooCommerce vendor shops, and various other applications. It offers a range of features to create powerful online directories and listing platforms, allowing users to showcase and discover various services, products, or businesses. With its multi-purpose capabilities, Playo caters to different industries and business types, making it a flexible choice for creating diverse websites.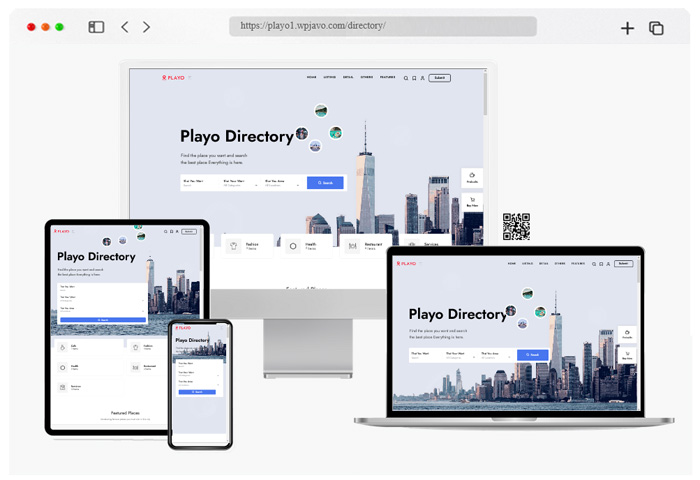 More info / download Demo
Hubhood
Hubhood is a contemporary WordPress directory theme that comes with advanced built-in features, making it easy for users to create their own listing directories without requiring coding skills. It enables users to categorize and organize listings by regions, providing information on amenities, displaying galleries of photos and multiple videos, showcasing operating hours, and registering addresses to generate maps.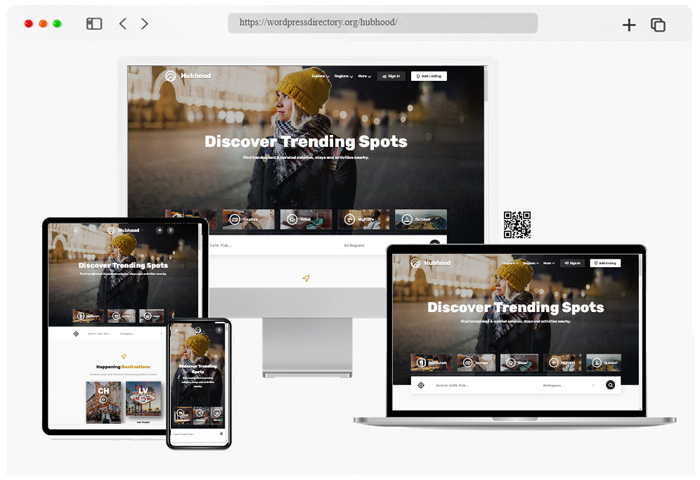 More info / download Demo
Prolancer
Prolancer is a Freelance Marketplace WordPress theme that encompasses all the essential and powerful features needed for creating freelancing platforms. Tailored to meet the requirements of individuals interested in building marketplaces similar to Fiverr, Upwork, and freelancer.com, Prolancer offers a comprehensive solution for establishing freelance-focused websites.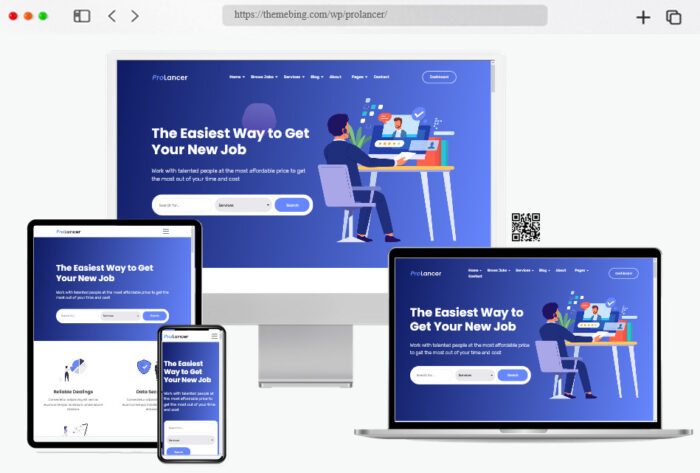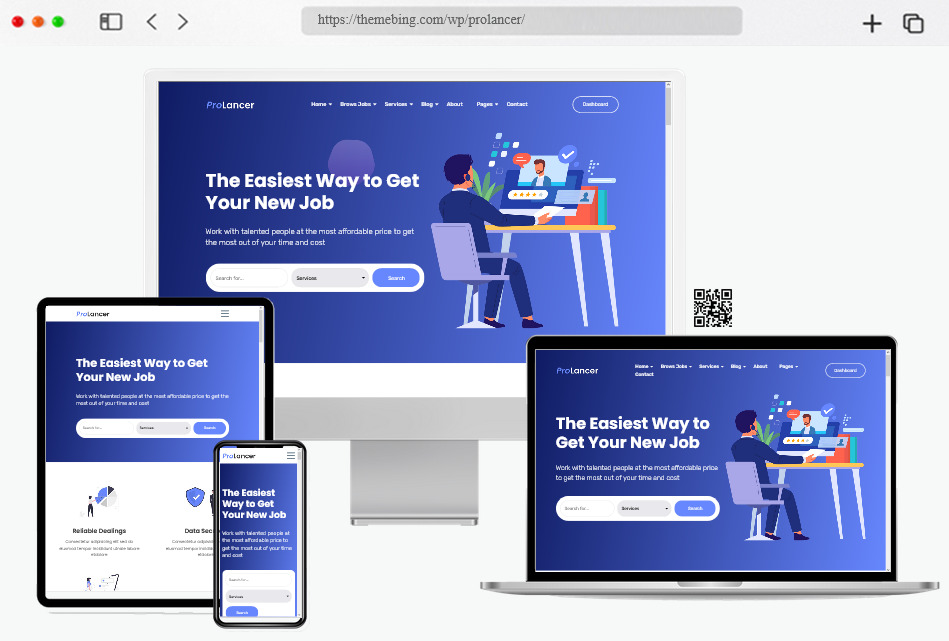 More info / download Demo
Brikk
Brikk is a versatile listing and directory theme designed for various businesses, such as booking, restaurants, events, job listings, classified ads, reservations, rentals, hourly bookings, experiences, and more. It provides comprehensive management and monetization options for any listing and directory website.
The theme's modular framework offers a flexible drag & drop user interface, enabling easy customization of elements like listing fields, custom taxonomies, page layouts, search forms, review criteria, submission forms, action types, and more. With its adaptable features, Brikk empowers users to create and tailor their listing and directory platforms to suit their specific needs.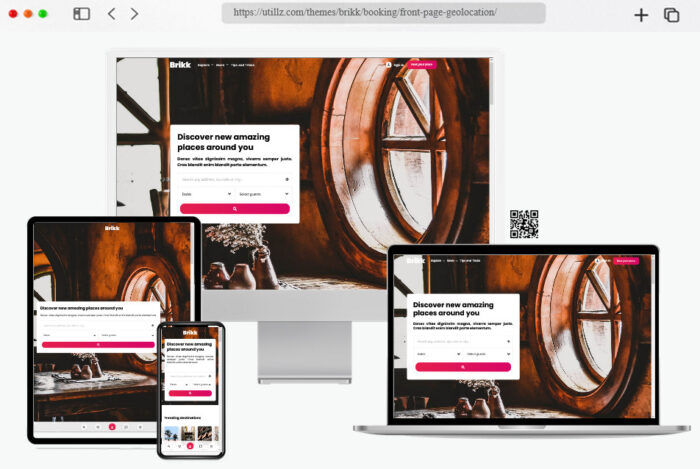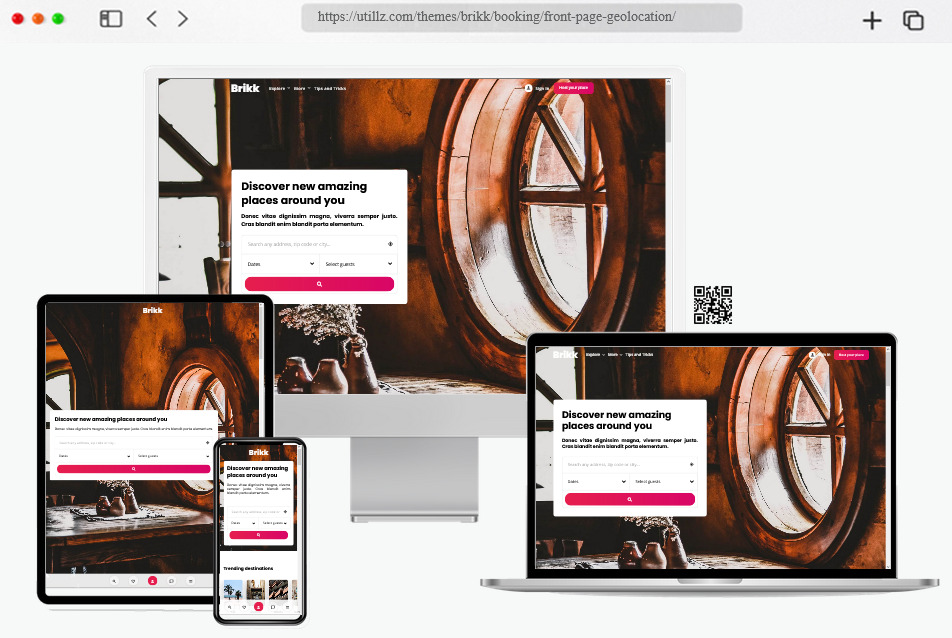 More info / download Demo
Vehica
Vehica is an innovative Car Dealership WordPress Theme designed for creating stunning automotive websites. It offers a user-friendly interface and high flexibility, allowing easy customization without any programming knowledge. Users can modify colors, images, sizes, spaces, and element placement through simple drag-and-drop actions. The theme features a powerful Vehicle Inventory module, enabling effortless modification of vehicle fields and search forms.
Vehica ensures a quick and seamless browsing experience on mobile devices and tablets. As an Envato Elite Author and Featured Author with a high client rating, the theme guarantees an outstanding website without extensive setup or management efforts. Additionally, the customer support team is available to assist users with any issues via the Customer Support Contact Form. Choosing Vehica promises a great investment in creating an exceptional car dealership website.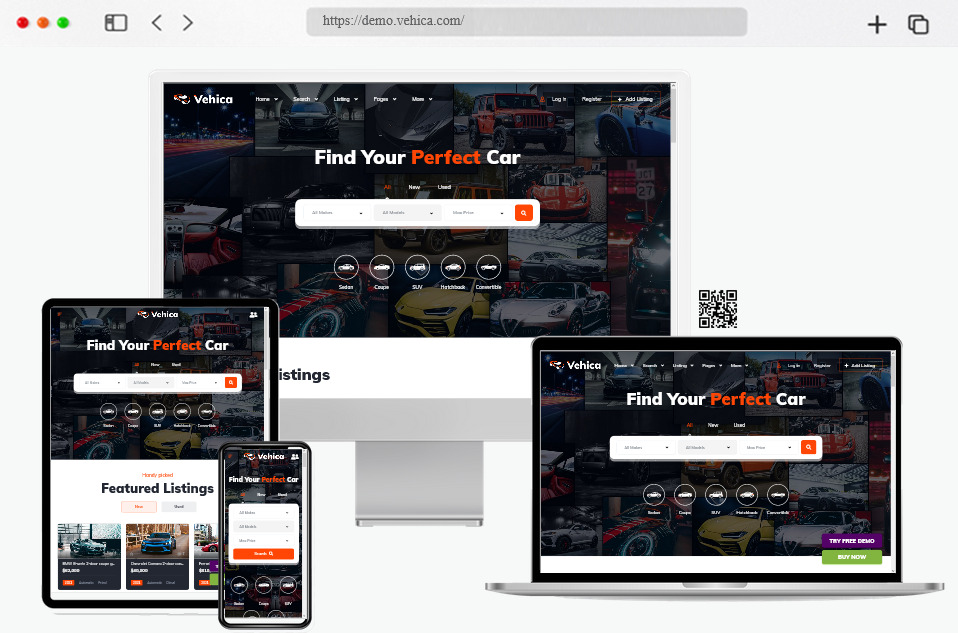 More info / download Demo
Golo
Golo is a robust Directory & Listing, Travel WordPress theme featuring a modern UI/UX design and intelligent functions to build impressive local or global directory websites. With multiple demos available, it caters to a wide range of customers seeking to create professional websites, including Local Business Listings, City Travel Guides, Restaurant Listings, House Rental Listings, Workspace Listings, Health Medical & Doctors Listings, and more. Golo's powerful features and versatile demos offer the tools needed to create an amazing and functional directory site for various industries and purposes.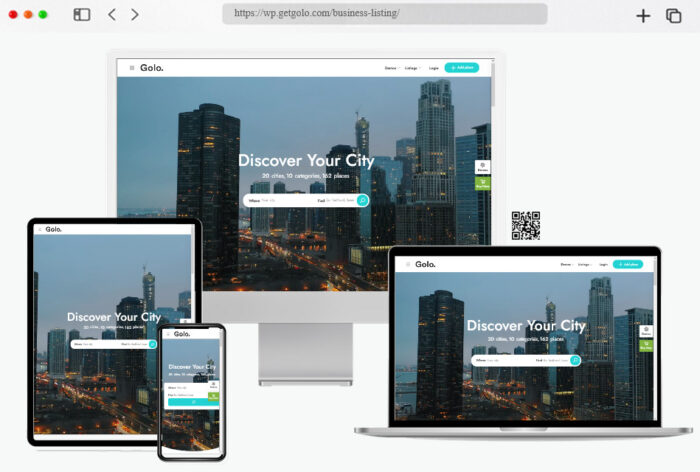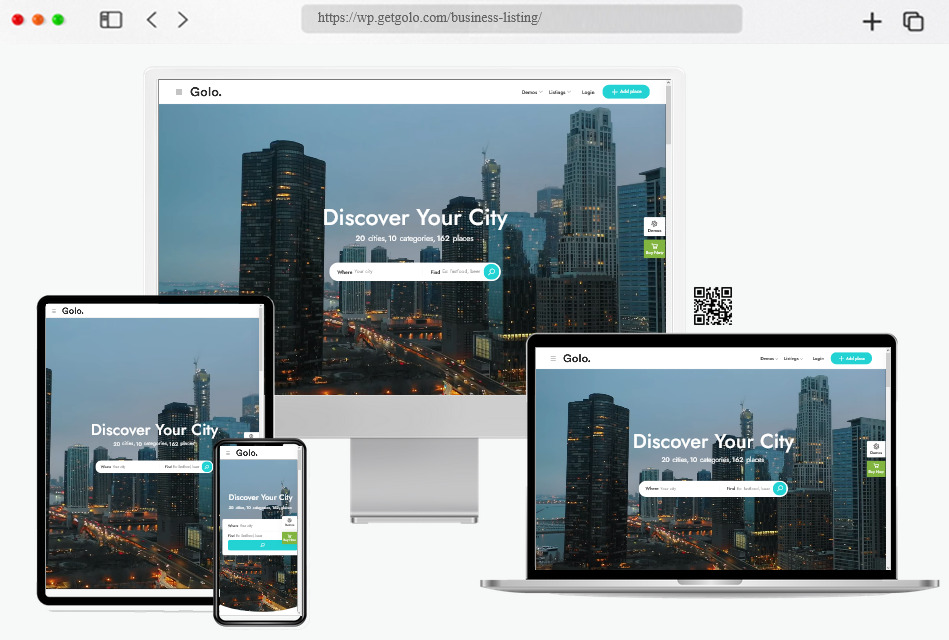 More info / download Demo
TownHub
TownHub Directory & Listing WordPress Theme is an ideal choice for those who prefer a clean and modern design. This theme offers the necessary tools to effortlessly create, manage, and monetize a directory site, whether for local or global listings. With its user-friendly interface and sleek aesthetics, TownHub provides a seamless experience for both administrators and users, making it a great option for building a professional directory and listing website.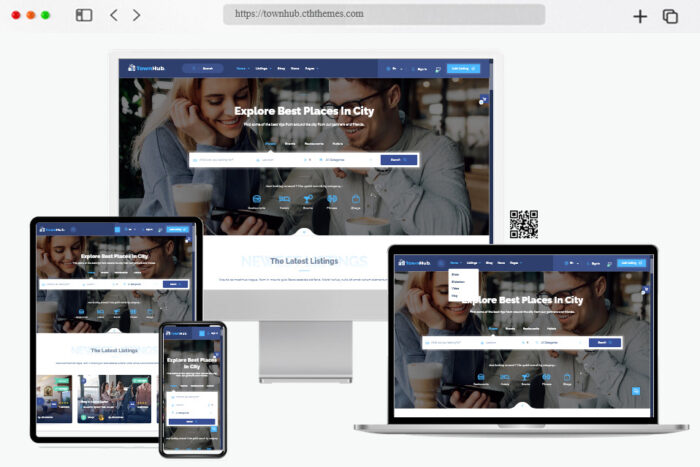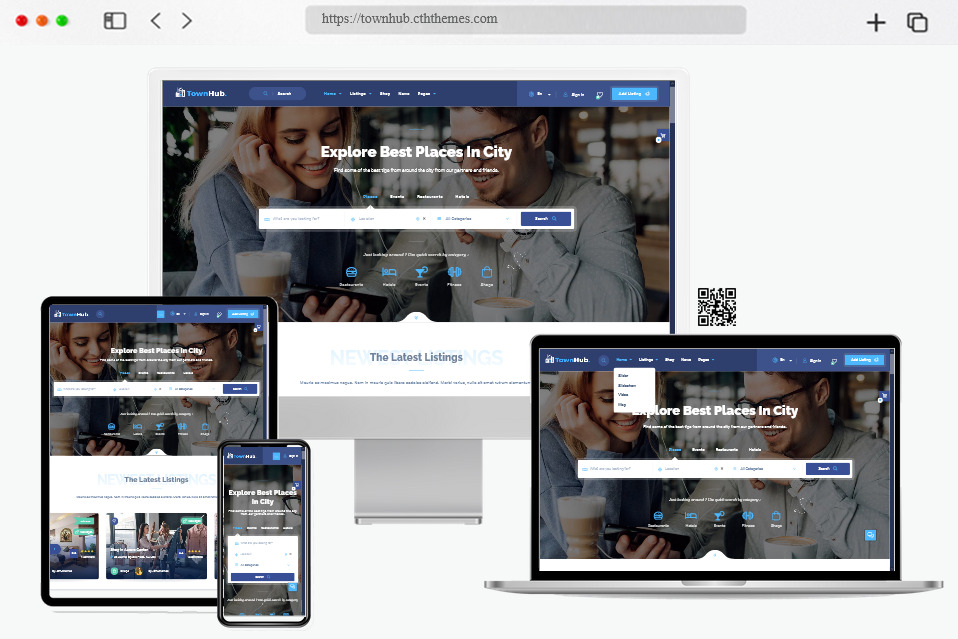 More info / download Demo
Listeo
Listeo is a comprehensive WordPress directory theme that offers a range of attractive features, including a front-end user dashboard, built-in booking system, multi-vendor marketplace functionality, private messaging, and more. With Listeo, users can effortlessly create professional directory and classifieds websites akin to popular platforms like Yelp, Airbnb, Booking.com, Gumtree, OLX, or even multi-vendor marketplaces like Etsy. The theme's versatility and user-friendly interface enable users to set up and launch their desired websites quickly and easily.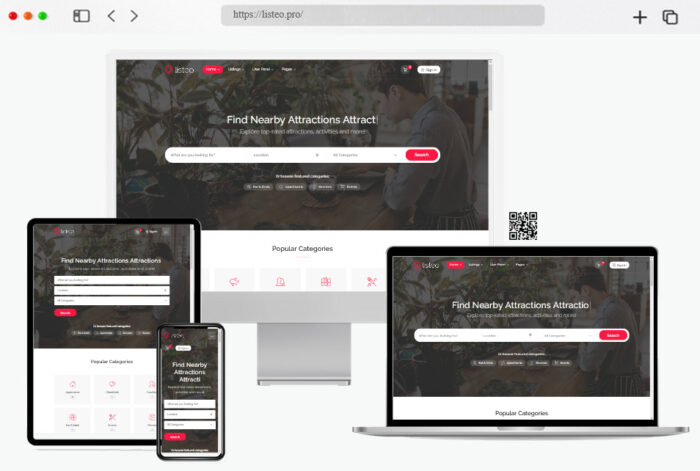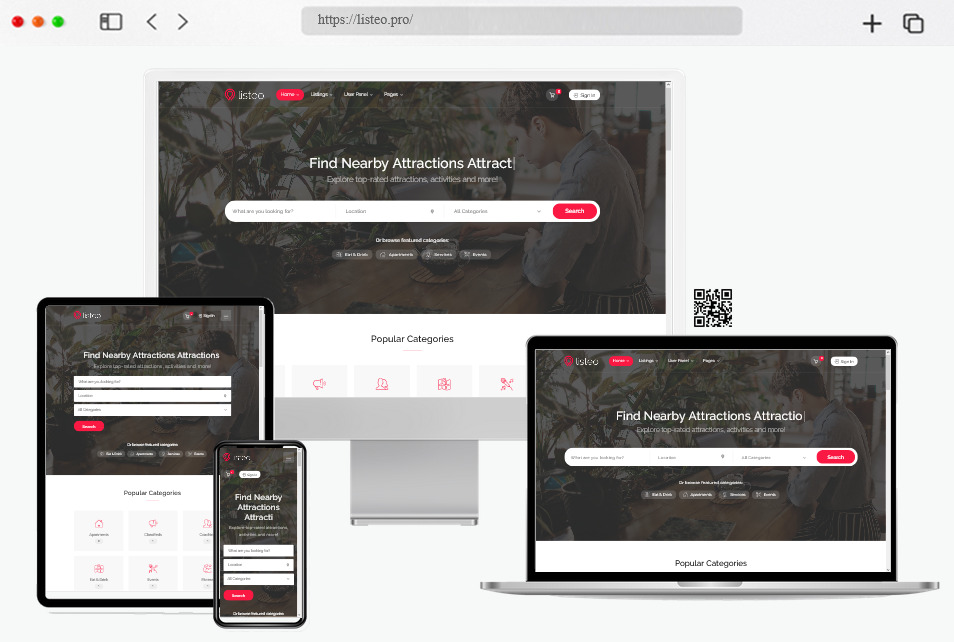 More info / download Demo
Wilcity
Wilcity is a robust Directory Listing WordPress Theme designed to construct directory and listing websites packed with features. It provides a variety of functionalities, such as front-end user submissions, advanced search options, and customizable listing layouts. With Wilcity, users can simply create and manage directories for restaurants, hotels, events, services, and more. The theme's user-friendly interface and extensive customization options make it an excellent option for those who wish to construct interactive and professional directory websites.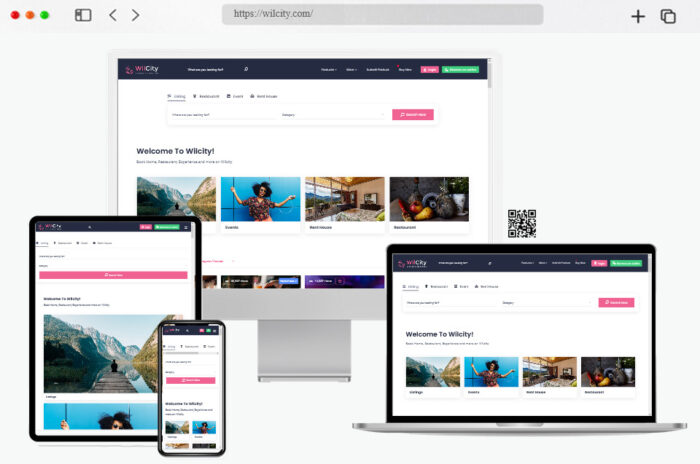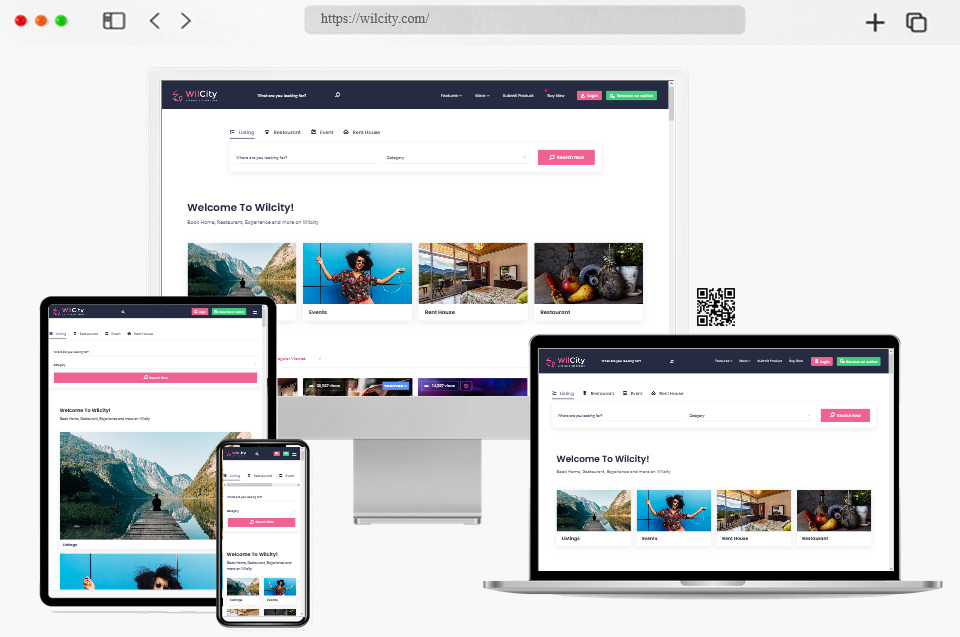 More info / download Demo
MyListing
MyListing is a directory and listing WordPress theme that empowers users to build exceptional directory sites with ease. Utilizing the powerful front-end page builder, Elementor, users can create pages effortlessly using drag-and-drop functionality for over 50+ elements. This theme eliminates the need for coding, making it user-friendly and customizable for anyone. With MyListing, users can create stunning directory websites without technical expertise, offering a seamless and intuitive experience for both website owners and visitors.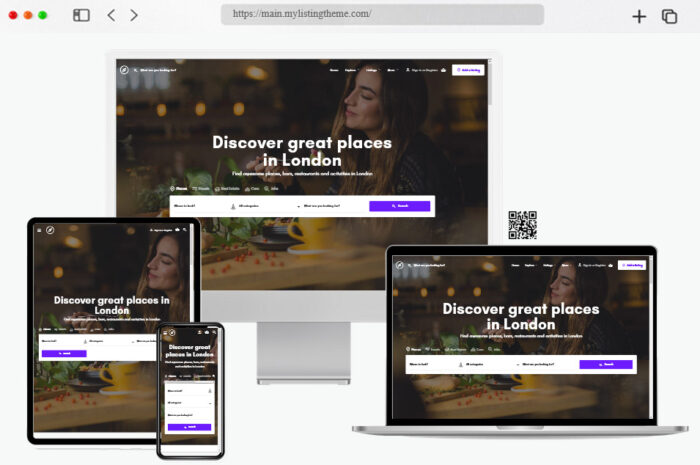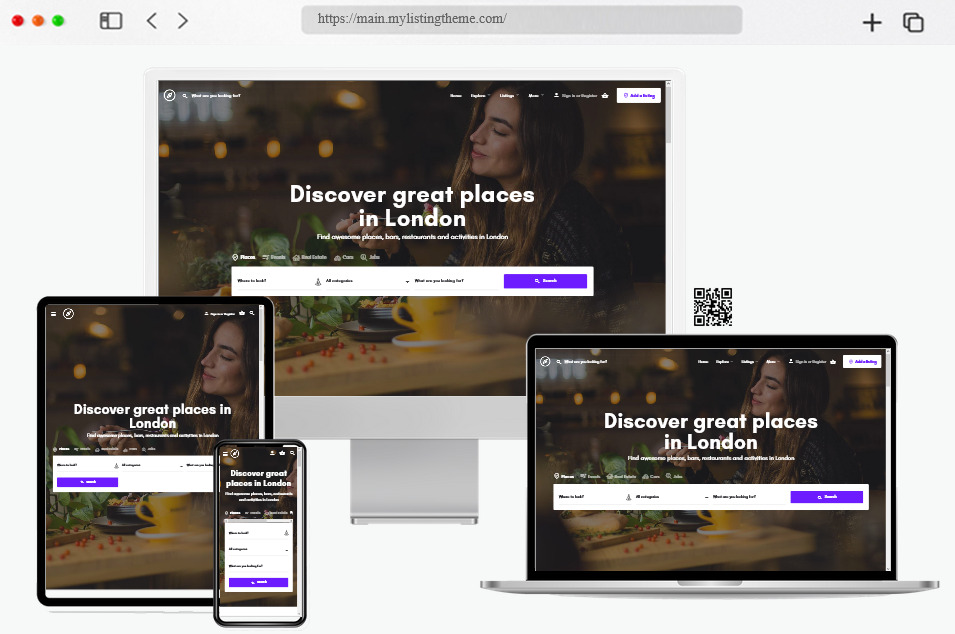 More info / download Demo
ListingPro
ListingPro is a robust and comprehensive Directory & Listing WordPress Theme. It provides users with all the necessary tools and features to create powerful and professional directory and listing websites. With ListingPro, users can easily showcase various listings, businesses, services, or products in an organized and user-friendly manner.
The theme offers advanced search options, map integrations, user submissions, review systems, and monetization capabilities, making it a versatile solution for various directory and listing website needs. Its user-friendly interface and extensive customization options allow users to create an engaging and seamless experience for both site administrators and visitors.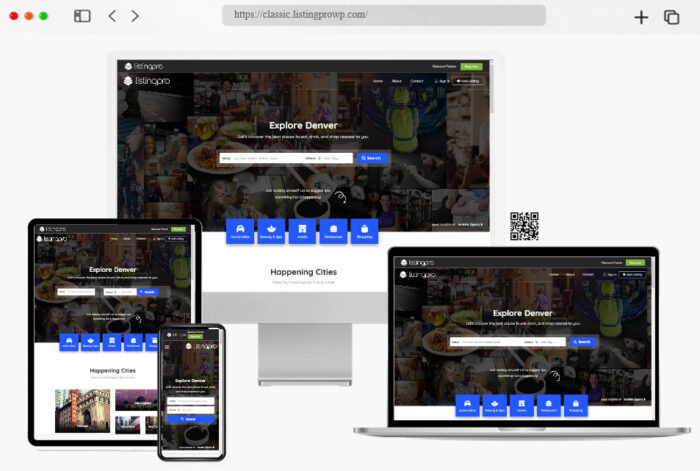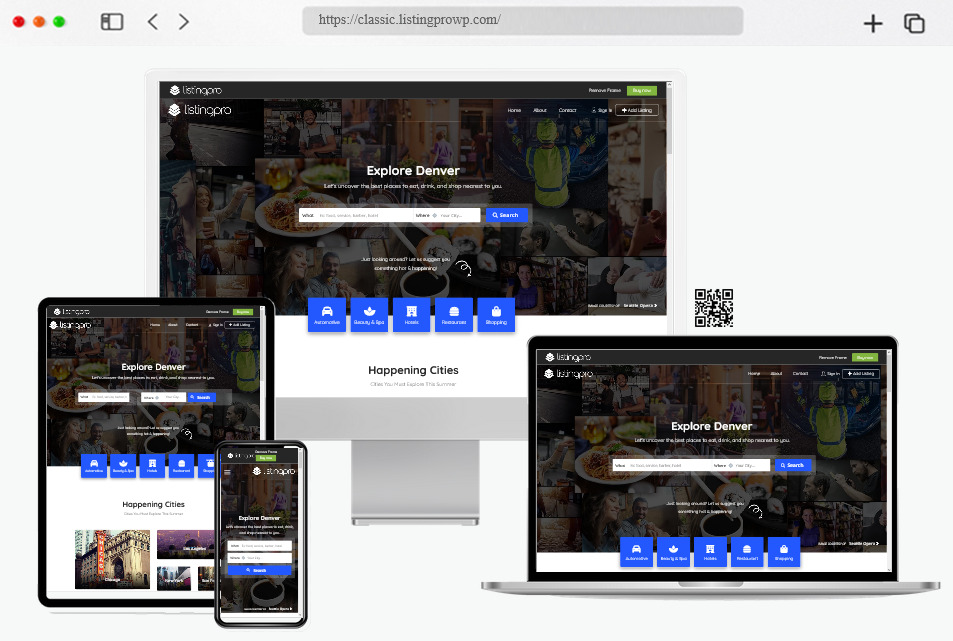 More info / download Demo