In today's digital landscape, having an eye-catching and well-designed website is crucial for standing out from the crowd. With Elementor and these handpicked WordPress themes, you can create a visually captivating online presence that will leave a lasting impact on your audience. Whether you're a creative professional, a business owner, or a blogger, there's a perfect theme waiting for you to unlock your website's full potential. Choose the one that aligns with your brand's personality and start building a stunning website that turns heads and converts visitors into loyal followers.
Billey
The Billey Elementor portfolio theme is a testament to the developer's commitment and careful consideration for individuals working in creativity-based industries. It is designed with the aim of enhancing project creation and idea delivery for creators, creative agents, and professionals from various fields, including designers, artists, stylists, freelancers, photographers, engineers, writers, and more. This theme caters to the needs of all creative individuals, providing a platform for them to showcase their work and talents effectively.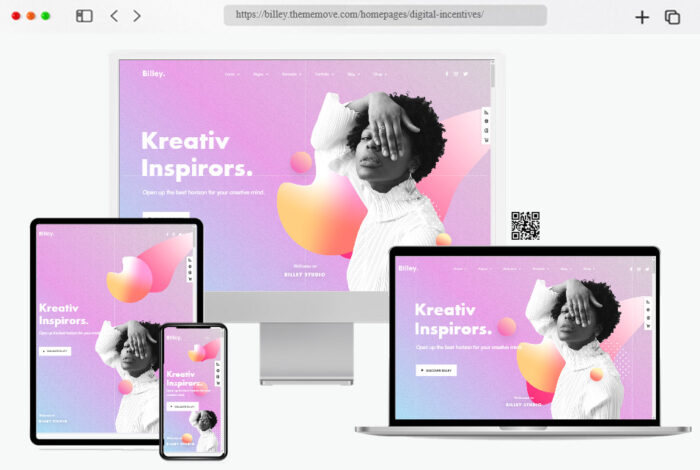 More info / download Demo
Druco
Druco is a feature-rich WordPress Elementor WooCommerce theme designed specifically for online shopping stores. It offers a wide range of pre-designed layouts for the homepage and product pages, allowing for easy customization. The theme is suitable for eCommerce websites catering to various industries, such as auto parts, sports, sneakers, furniture, organic products, food, fashion, electronics, accessories, and more.
With its professional design, Druco provides numerous features and options, including a responsive layout, Mega Menu, Elementor Page Builder for easy customization, Slider Revolution for impressive sliders, RTL (Right-to-Left) support, Product Quick View, Ajax Search, Ajax Cart, Single Ajax Add To Cart for smoother shopping experience, Shop Load More/Infinite Scroll, and a convenient One Click Demo Import feature.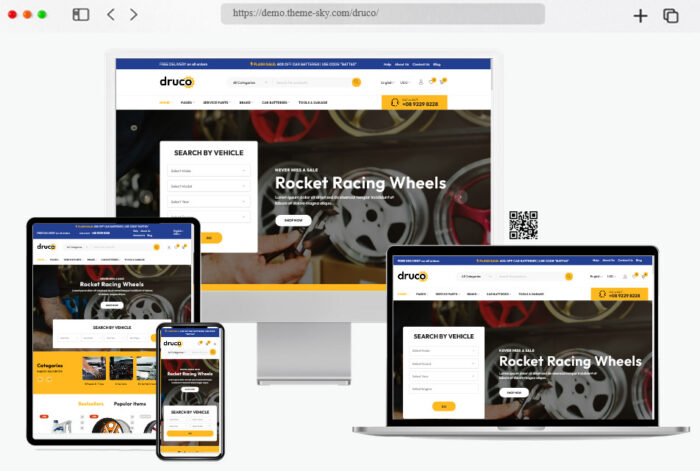 More info / download Demo
MagPlus
MagPlus is a modern Elementor blog theme ideal for showcasing news and magazines. With its distinct design, it provides proper support for newspaper and magazine websites. If you have plenty of ideas but lack direction, the theme offers assistance and guidance throughout the process. It allows you to share important news worldwide and reach a broader audience. The theme's clean and formal design creates a perfect tone for readers, offering a professional and engaging reading experience.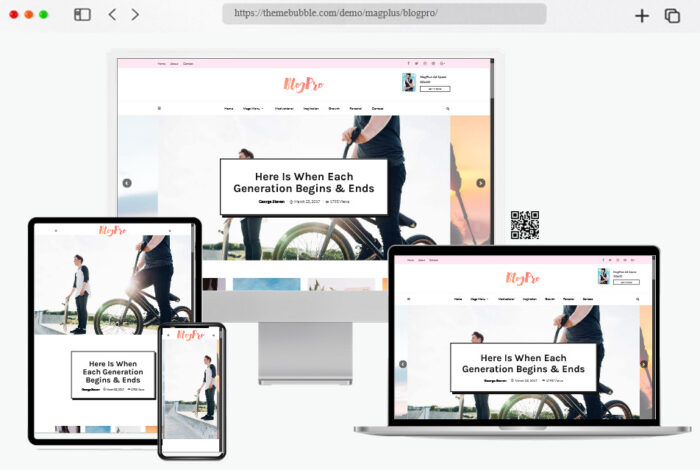 More info / download Demo
Zoa
Zoa is a minimalist Elementor theme, specifically designed with the Elementor page builder for various types of online stores such as watch stores, men's stores, women's stores, clothing stores, furniture stores, bookstores, cosmetics shops, luxury jewelry, and accessories stores.
The theme seamlessly integrates with WooCommerce and offers a wide range of features, including mini cart, custom widgets, unlimited color schemes, a smooth transition effects slider, a multi-column menu, and advanced widgets. With full control over customization, Zoa allows you to create a user-friendly and charming online store experience for your customers.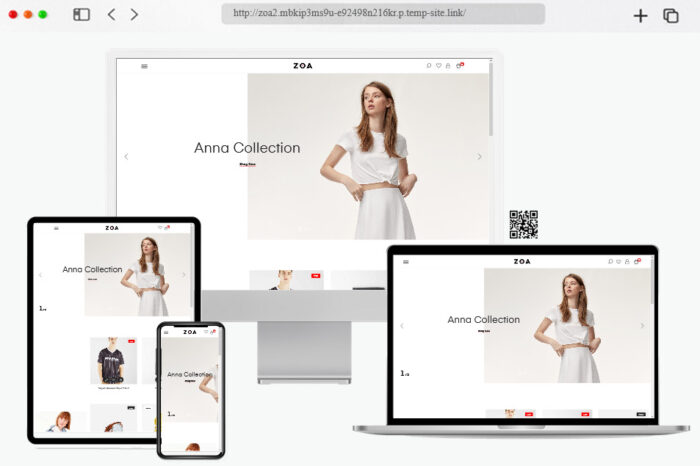 More info / download Demo
ZILL
ZILL is an incredibly stunning Elementor creative theme, perfect for multi-purpose websites. It offers full compatibility with WooCommerce, providing a beautiful collection of shop page layouts and elements for your online store. Whether you need a dazzling website for business, creative ventures, marketing, construction, corporate services, e-commerce, fashion, event conferences, accounting, photography, yoga, restaurants, spa beauty, software, or cosmetics shops, ZILL has you covered. It's a versatile theme that caters to a wide range of industries and purposes, making it an ideal choice for creating impressive and functional websites.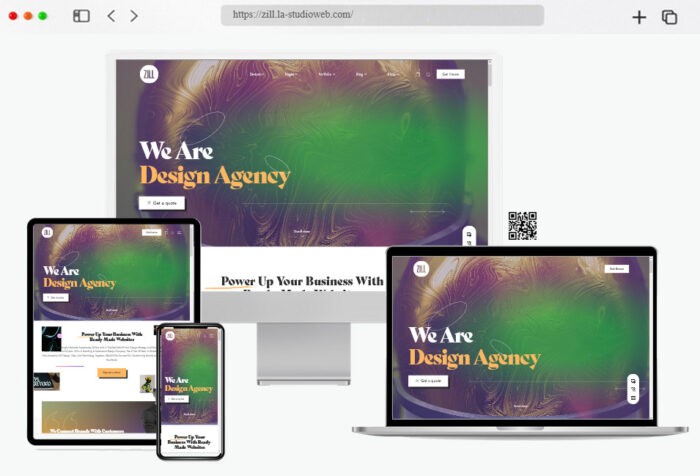 More info / download Demo
Karma
Karma is a business-focused Elementor theme that is fully responsive and meticulously designed with mobile-friendly websites and applications in mind. Its high-end research ensures that every feature and page element will look stunning on tablets and mobile phones.
The theme offers a wide range of page templates and layouts optimized for the best responsive visual experience. It is also compatible with premium plugins like Contact form 7, Booked, Google Maps, Elementor, and Gutenberg, providing additional functionalities to enhance your website's performance and capabilities.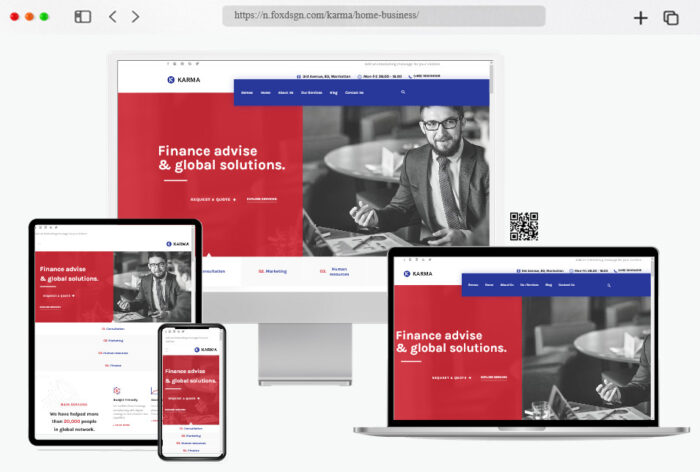 More info / download Demo
Aurel
Photography Aurel is an outstanding Elementor photography theme that offers photographers unique opportunities to create a professional website. It stands out from generic photo site templates by providing distinct and exceptional Elementor widgets, specifically designed to cater to photographers' needs. With these widgets, photographers can realize all their creative plans and create a truly unique and impressive online portfolio.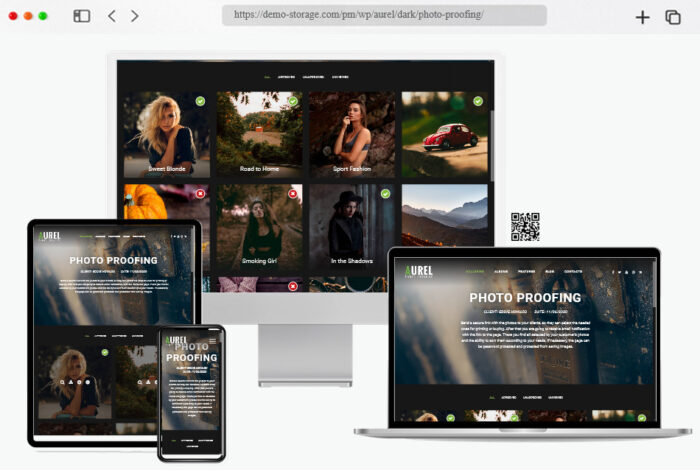 More info / download Demo
PageBolt
PageBolt is a business-oriented WordPress Elementor landing page theme. It is designed to help businesses create captivating and high-converting landing pages easily. With the power of Elementor, users can customize their landing pages effortlessly, making it an ideal choice for businesses seeking to boost their online presence and drive more conversions.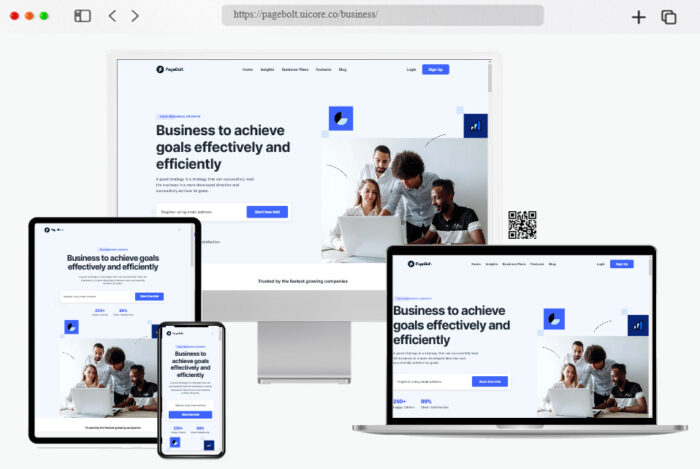 More info / download Demo
Anno
Anno is a modern and powerful Elementor single page theme designed for digital agencies, startups, and freelancers. It is versatile and can be used for various purposes such as business, photo studio, portfolio, personal websites, creative agencies, corporate sites, and more. The theme is fully responsive and optimized for mobile-friendly websites and applications, ensuring a seamless experience on tablets and mobile phones.
It comes with amazing page templates and professionally designed layouts, offering a highly responsive visual environment. Anno is also compatible with premium plugins like Jet Elements, Jet Header Footer element, and Elementor page builder, as well as Contact form 7 extension, providing a user-friendly experience for creating and selling products.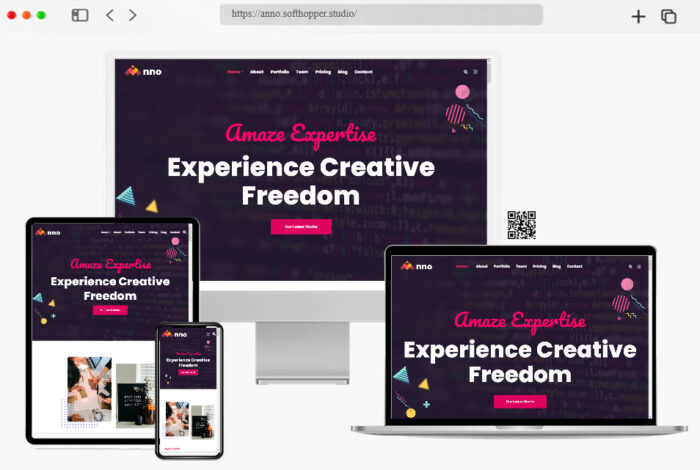 More info / download Demo
Deon
You have complete control over the digital world when you use Deon, a theme we created specifically for tech companies and software developers to use on their websites. This is so because we designed Deon with software developers and tech companies in mind. Deon was created with the intention of being used in the future on the websites of tech firms and software developers.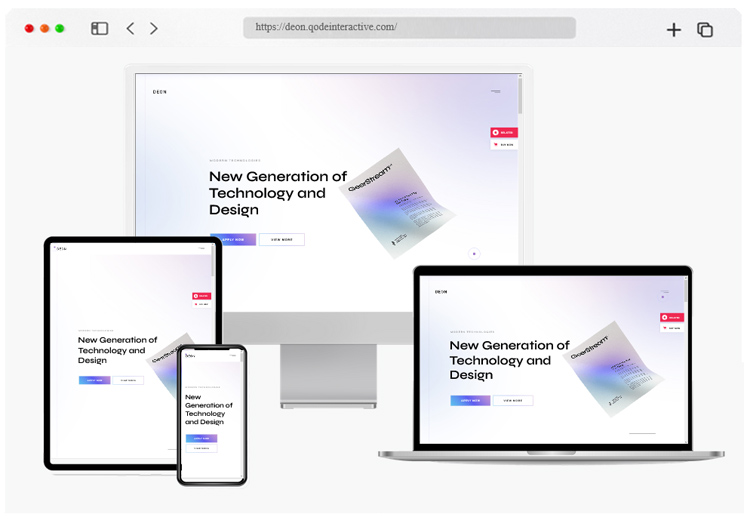 More info / download Demo
Framer
The layouts created by Framer are expert, pixel-perfect, tidy, and current. They can be applied to almost any type of website, including small business websites and pages for sales and marketing. The user can modify Framer's layouts to suit their needs because they are so flexible.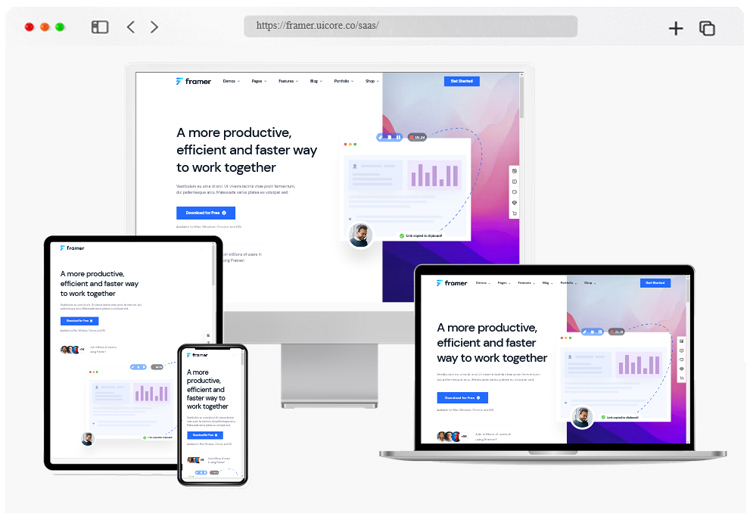 More info / download Demo
Ridez
This WordPress bike shop theme is packed with useful tools that will make it simpler for you to launch an online store whenever you decide. You can open your own motorcycle store, manage your inventory, and assess the performance of your company using the Ridez theme. It leaves an excellent first impression and performs superbly across all platforms.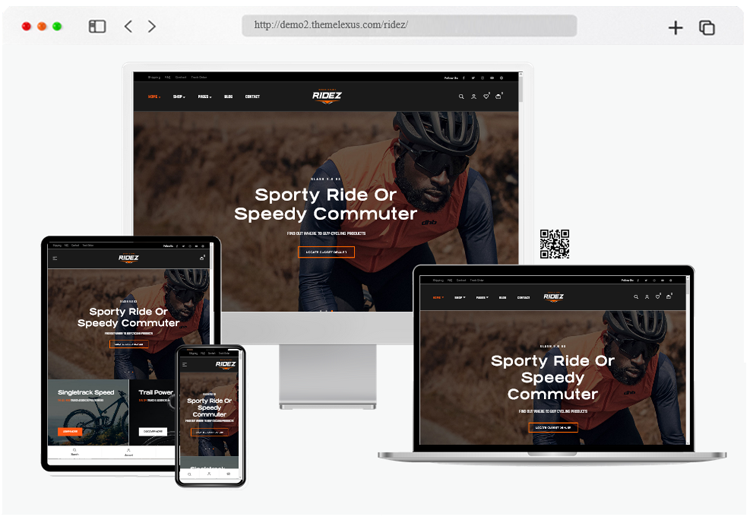 More info / download Demo
Kalles
Customers concur that free shipping is preferable to lower prices that include shipping. As a result, we developed a feature that combined fireworks effects with free shipping in order to increase sales.
This was carried out to encourage more people to purchase from us. Because we want you to have the best experience possible, we made it responsive to everything you do, even the smallest things. We take this action because we want you to enjoy your time with us as much as possible.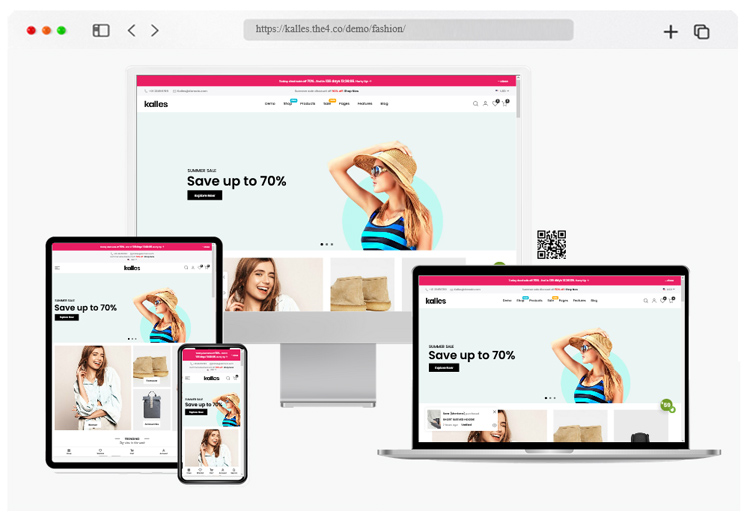 More info / download Demo
Glowing
The WordPress theme Glowing could be advantageous for a WooCommerce company that sells cosmetics and other kinds of personal care products. It was constructed using WPBakery and Elementor, two of the most well-liked and effective page builders available today.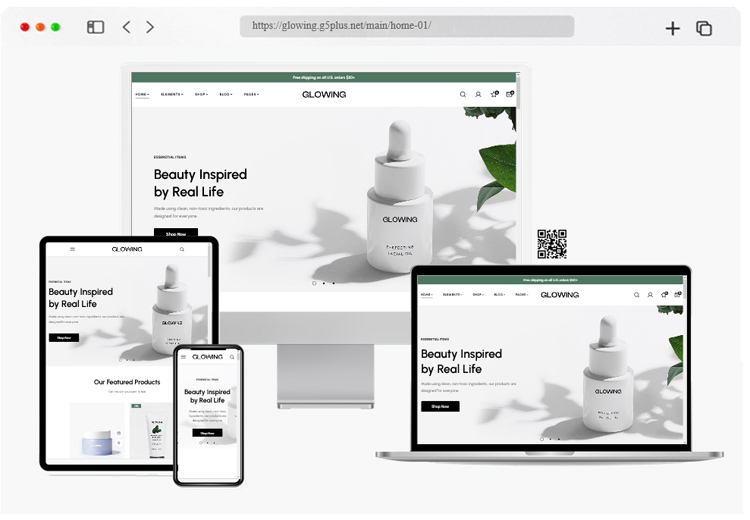 More info / download Demo
Razzi
The Razzi WordPress theme is an elegant and straightforward AJAX WooCommerce theme that is powered by the Elementor page builder. It lacks any additional decorations or details and is plain.
If you're looking for a fresh theme to use for your online store, check it out. It was designed with your high-tech store, watch store, men's store, women's store, clothing store, furniture store, book store, cosmetic store, luxury jewelry store, and accessories store in mind from the very beginning.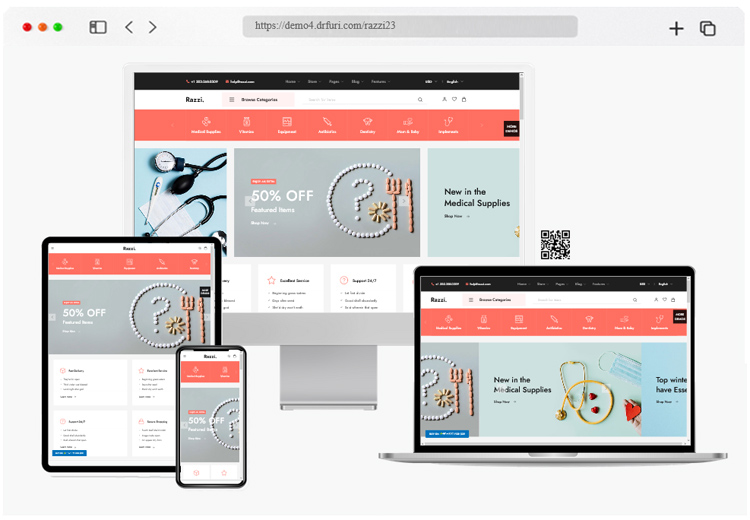 More info / download Demo
Miti
The Miti WooCommerce WordPress theme was created from the ground up to satisfy the requirements of online stores where customers can make purchases. Miti offers you a wide selection of pre-made layouts that you can use for both the front page of your store and the pages for each product, giving you the most customization options.
E-commerce sites that sell anything you can imagine, such as apparel, electronics, food, furniture, organic goods, footwear, eyewear, accessories, and anything else, can benefit from Miti's services.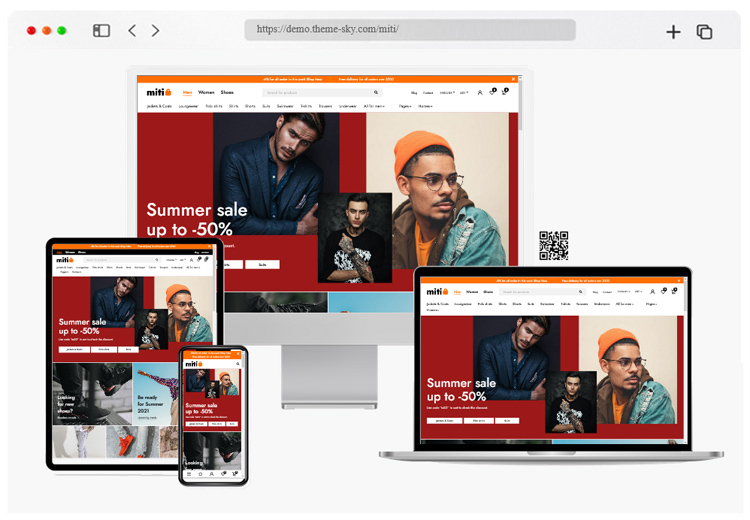 More info / download Demo
Venam
The Venam Theme, rated 5 stars by our team, has every component required to set up your store on the internet. The more sophisticated features, such as the ability to filter products based on specific criteria and the multi-vendor system, require a few more clicks.
You can quickly install all of the demo data with the aid of Envato's simplest Wizard Demo Installer.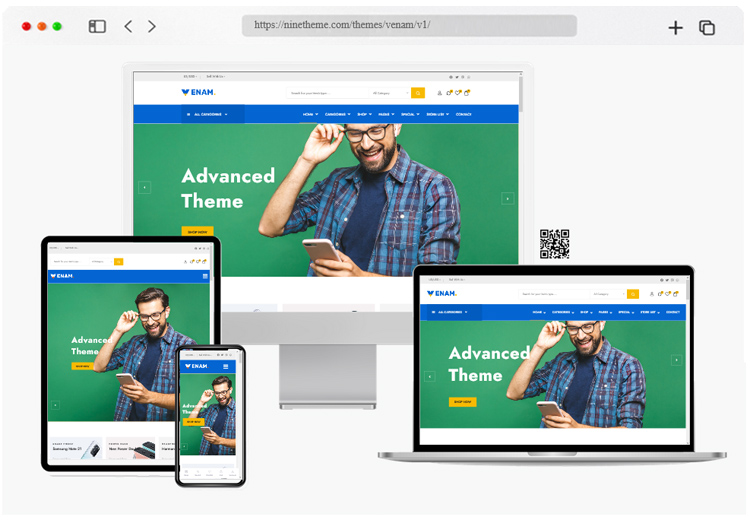 More info / download Demo