When it comes to building a website for football or soccer enthusiasts, having a visually appealing and feature-rich WordPress theme is crucial. Whether you're a sports club, a fan blog, or a sports news website, a well-designed theme can enhance your online presence and engage your audience effectively. In this blog post, we'll explore the best Football & Soccer WordPress themes that are tailored to meet the needs of sports aficionados.
With the increasing popularity of football and soccer, having a captivating and functional WordPress theme is vital for anyone looking to create a sports-related website. Each of the themes mentioned above caters to specific needs, whether it's for sports clubs, fan blogs, sports news portals, individual players, or online merchandise stores. By choosing the right theme, you can kick-start your online sports journey and engage your audience like never before.
Vensica
Vensica is an inventive WordPress theme for your soccer/football club's website. The design is tailored to football teams in order to emphasize its benefits and advantages. We have attended to every detail, including its appearance.
It has all the design details and features required for any type of professional or junior soccer team to improve their website's aesthetic, including a fixture table, impending matches, player pages, and an eye-catching call-to-action layout.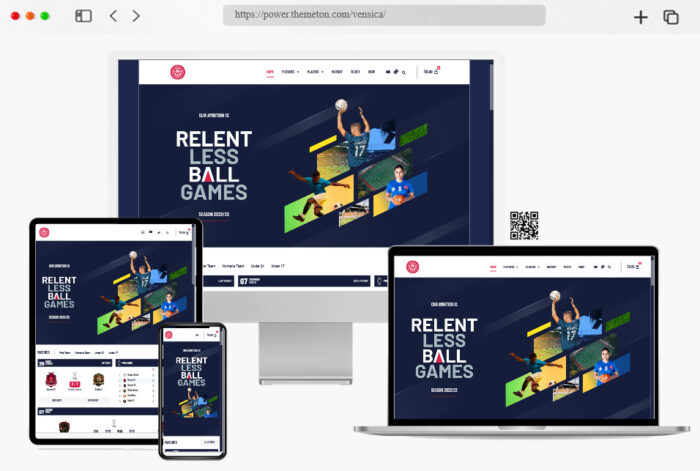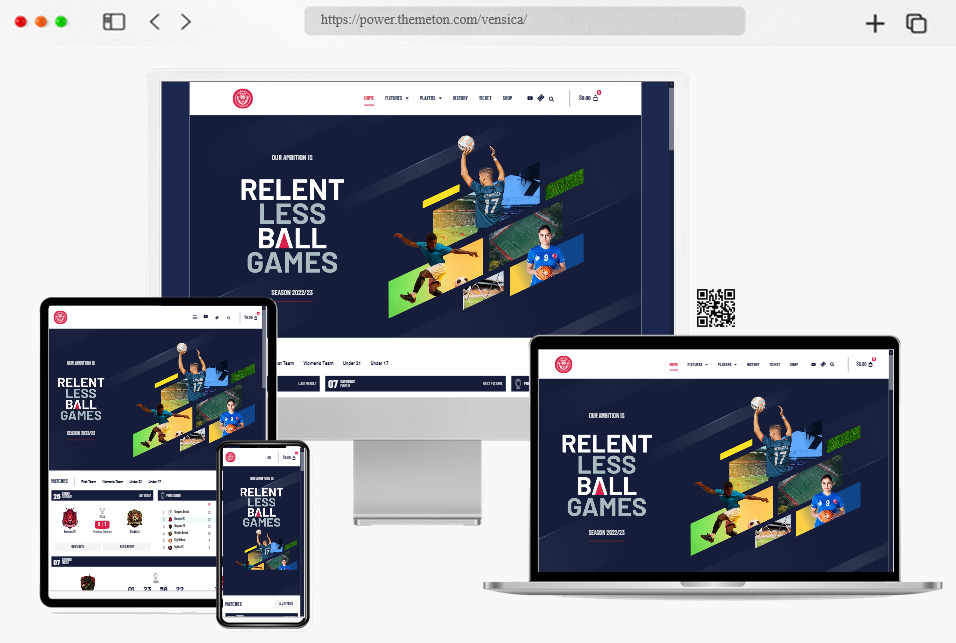 More info / download Demo
Campo
The Campo Soccer Club WordPress theme most likely has a contemporary and sporty style that makes use of vibrant colors, imagery focused on activity, and powerful typography to portray the excitement and fervor that is associated with soccer and football. It is possible that it is also responsive, which indicates that it is optimized for use on all devices, including desktop computers, tablets, and mobile phones.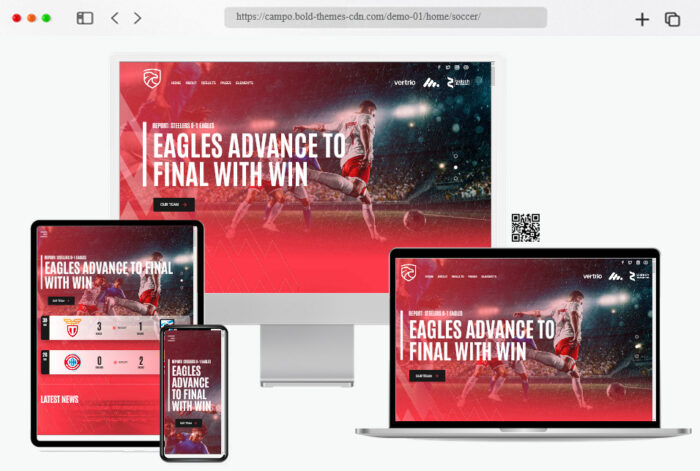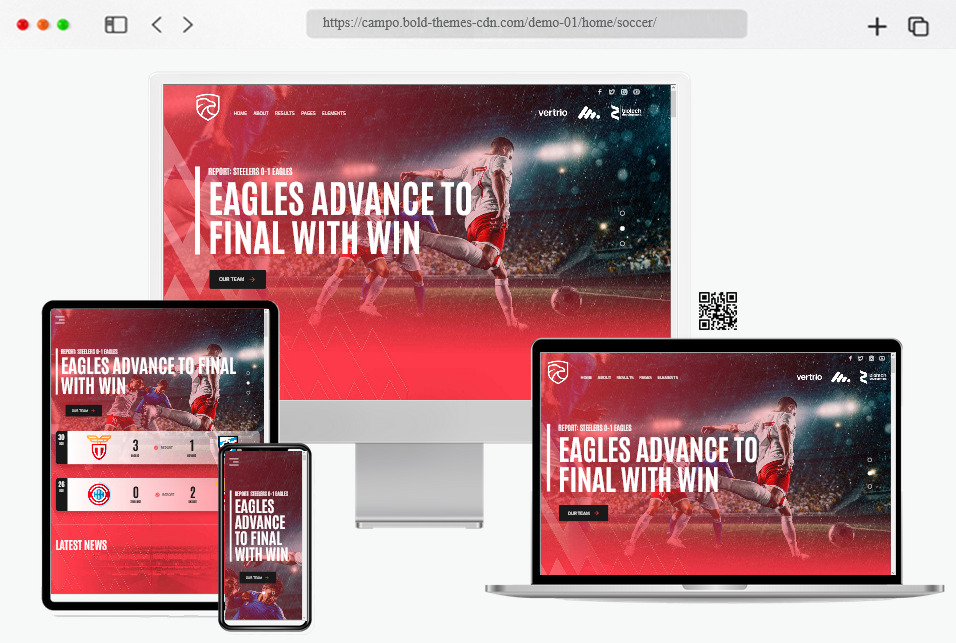 More info / download Demo
Khelo
Khelo is a robust WordPress theme that was designed specifically for health and fitness clubs. The Khelo WordPress theme is a well-designed and polished theme that was made specifically for use by sports clubs. It helps you establish a website for your sports club in a matter of minutes by providing you with a variety of options for personalizing the site. This WordPress Club theme is totally responsive and offers a high level of personalization.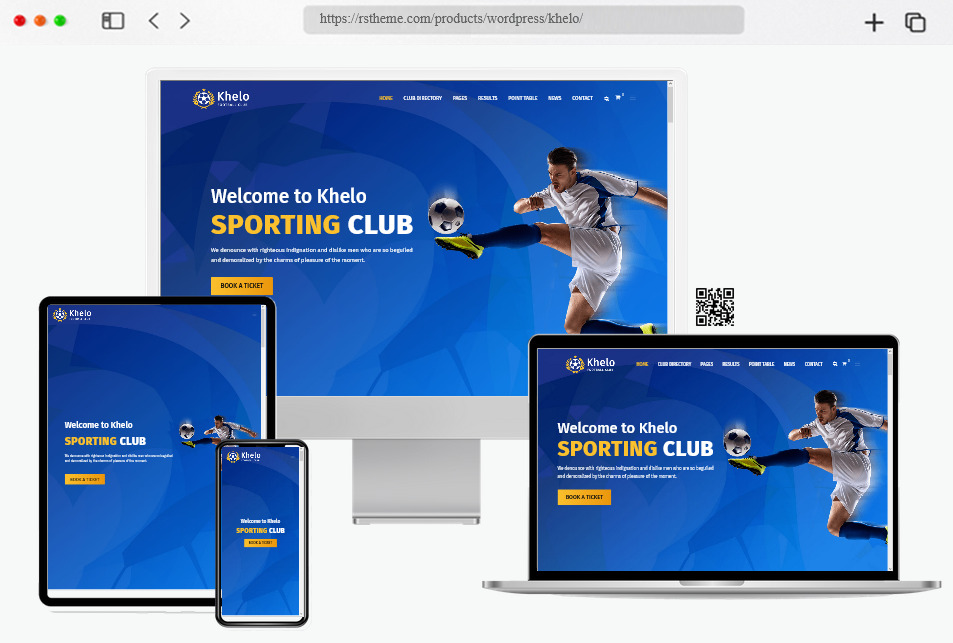 More info / download Demo
FC United
The WordPress theme known as FC United is an excellent choice for websites belonging to sports teams, clubs, or any other type of sporting organization. The theme comes with a paid version of the Slider Revolution plugin and features a retina-ready design that is fully responsive.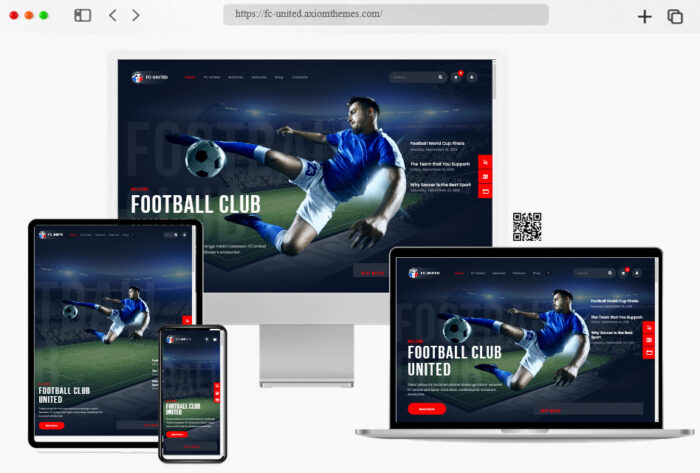 More info / download Demo
Conquerors
A WordPress theme for football clubs called Conquerors Soccer Club has been developed with the goals of enhancing communication with the club's supporters and delivering a more satisfying experience for site visitors.
It was developed to accommodate the requirements of each and every team that is a part of this enormous community. And due to the fact that soccer is such a popular sport as well as a hobby, you will be able to use it for anything: football club, fan community, and athletic organization.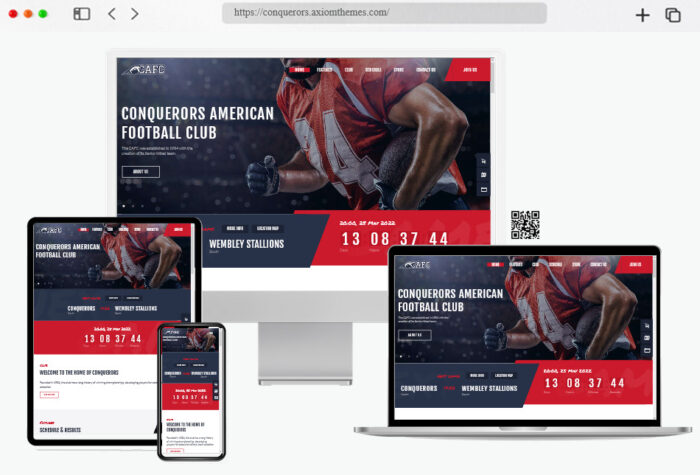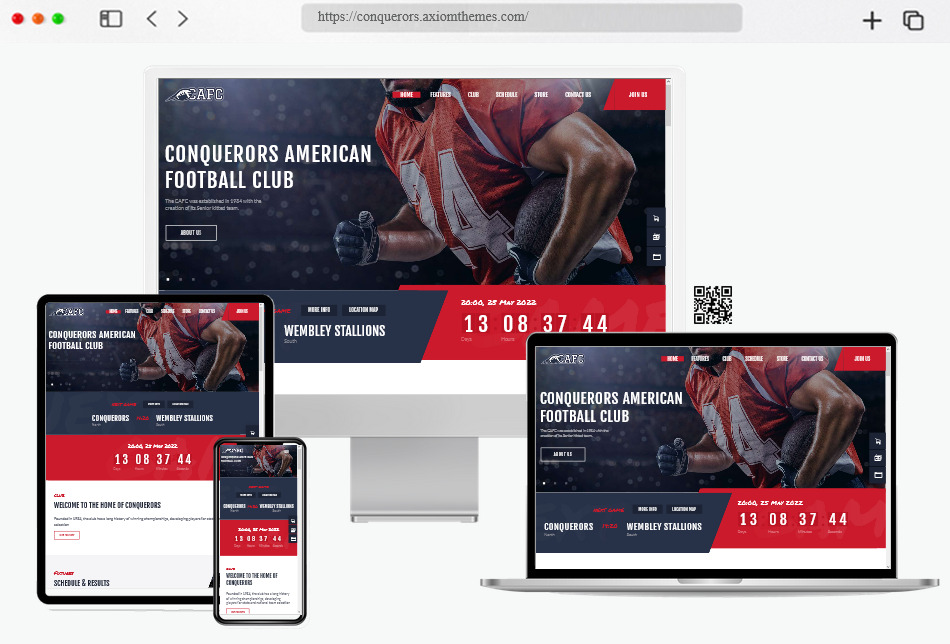 More info / download Demo
SPORTIX
WordPress users that own football clubs, sports news websites, or any other kind of sports-related website can utilize the SPORTIX Football theme. It has a simple and contemporary layout that gives you room to put your own spin on things.
The SPORTIX Football theme is completely responsive, so it maintains its stunning appearance across all devices. It is possible to personalize it in any way you desire because to its endless color options and the fact that it is compatible with all post formats (video, audio, gallery, and standard). Now is the time to install Sportix Football!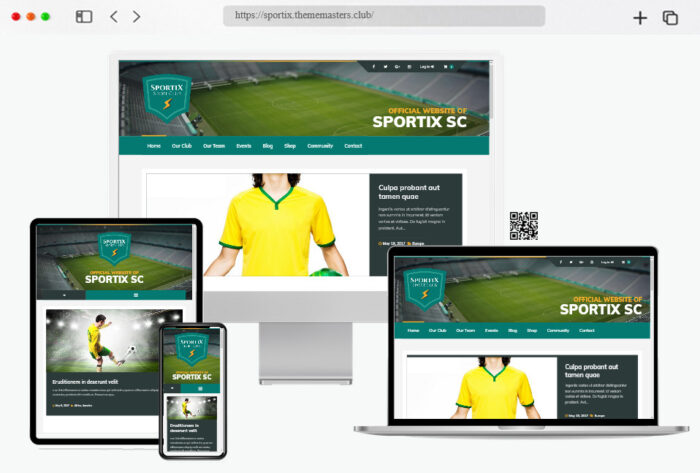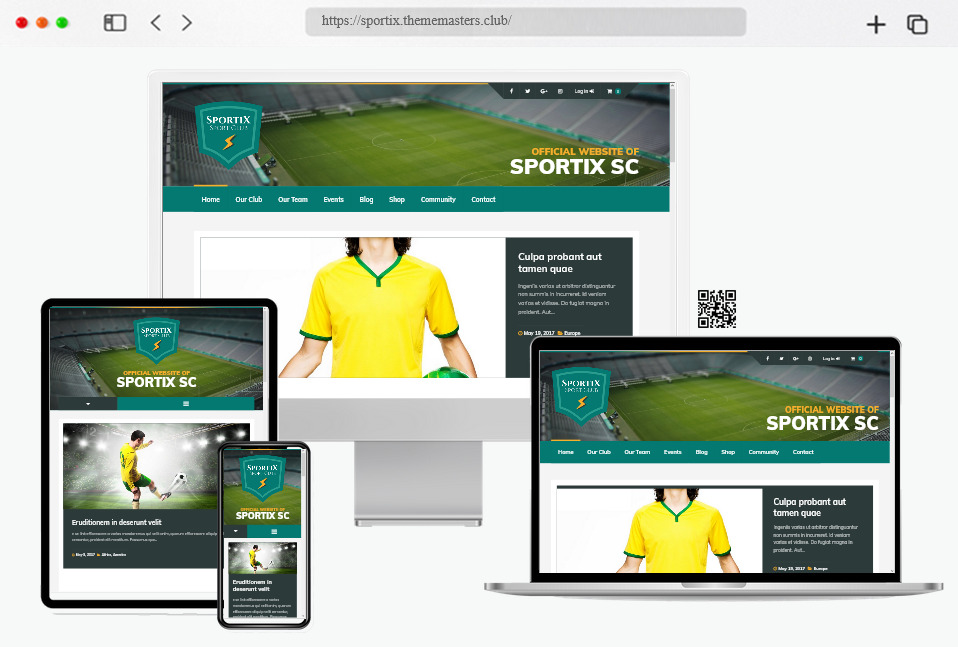 More info / download Demo
Top Club
The Top Club Football WordPress Theme is a premium WordPress theme that can be used for websites that are dedicated to sports, sports news, football clubs, and other types of sport-related websites. This is a versatile theme that may be used for a variety of different things, including but not limited to sports blogs and websites.
Top Club is an ideal choice for websites that cover sports news, but it would also work well for a blog devoted to your favorite team, or for any other kind of sports-related website, whether it for basketball, soccer, or any other sport!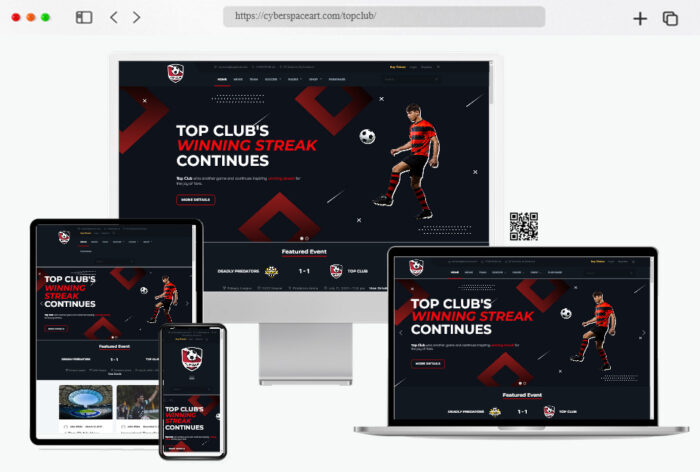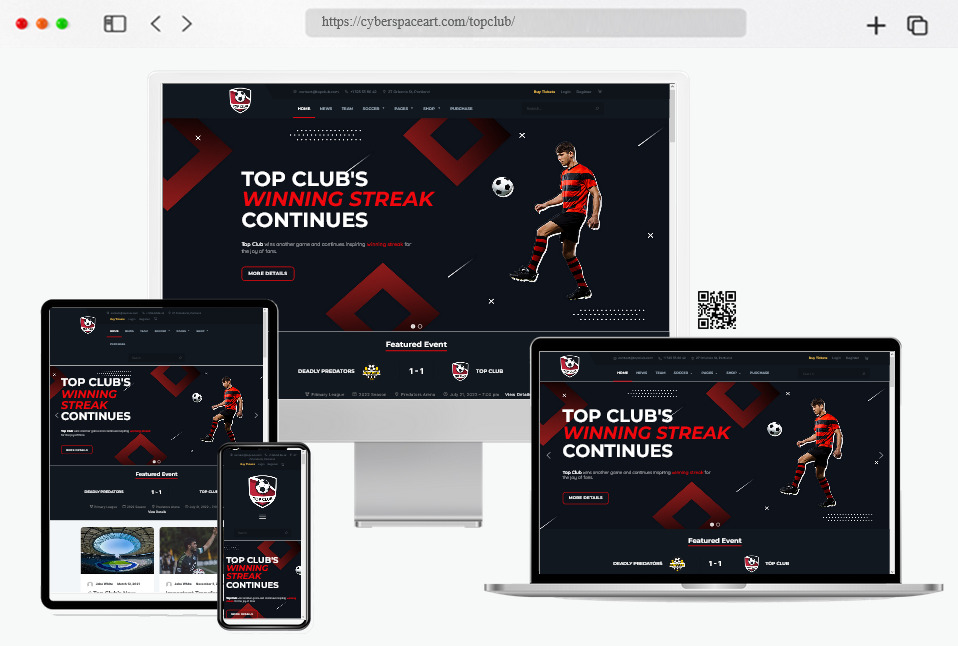 More info / download Demo
Big Slam
Big Slam is the most effective Sport Club WordPress theme. It includes multiple Soccer and Basketball demonstrations. Big Slam is completely compatible with SportsPress Plugin, the most potent all-in-one WordPress sport plugin.(The plugin itself supports a variety of sports, including American football, soccer, basketball, rugby, volleyball, and golf)
Big Slam is equipped with the most recent iteration of GoodLayers' incredibly robust and adaptable framework. We have spent nearly a year developing the essence of our theme, collecting customer feedback, and incorporating it all into this framework. It also includes the most sophisticated drag-and-drop page builder available.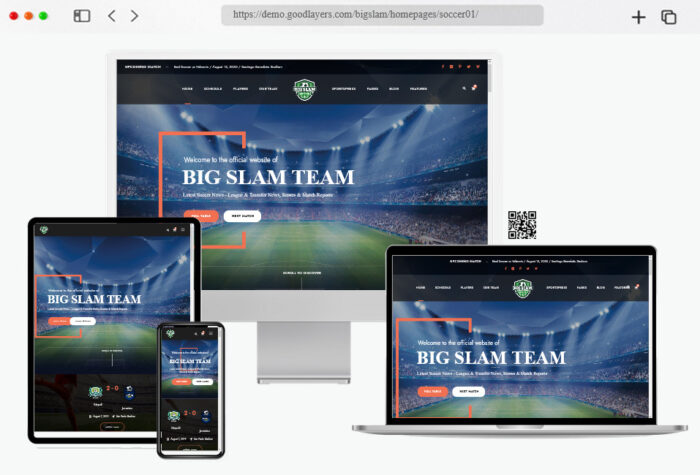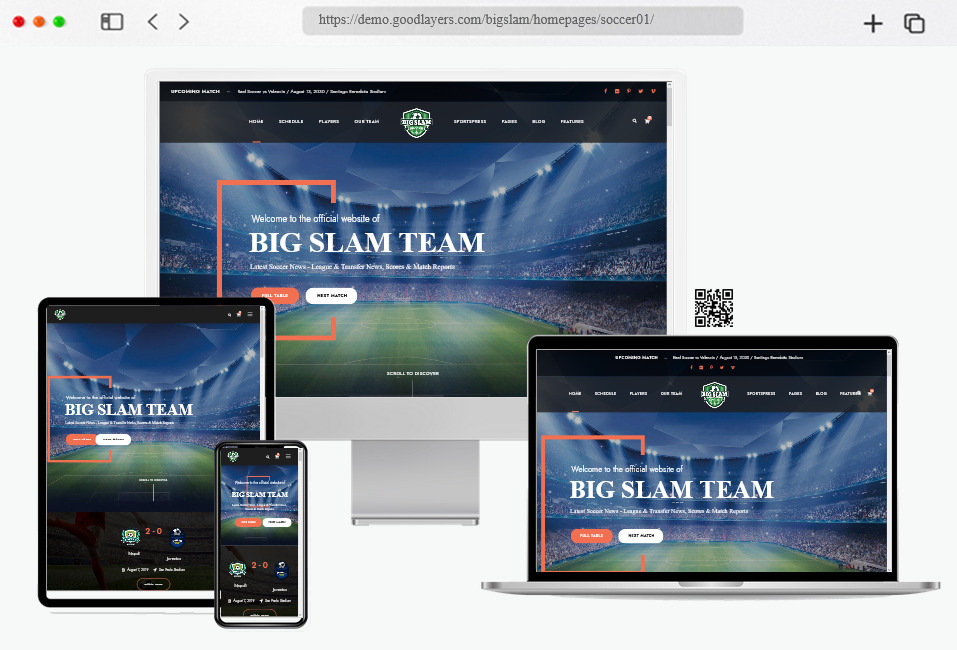 More info / download Demo
Trophy
Trophy Soccer and Football Club WordPress Theme is a premium fully responsive sports WordPress theme with a modern and professional design. Designed for clubs, teams and gym websites, the club theme has unique functionality that makes it suitable for any sport website.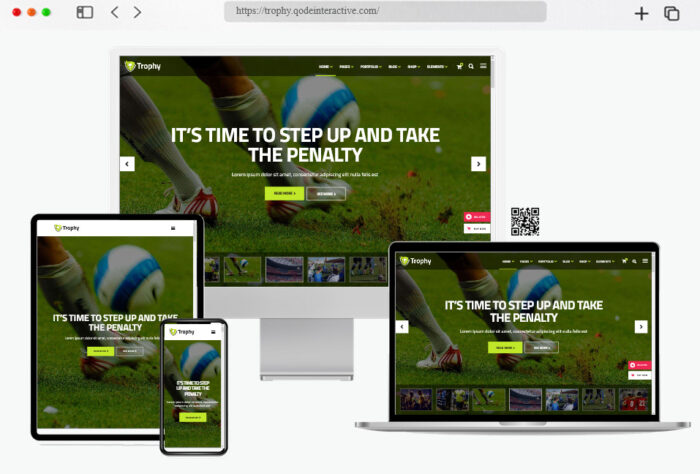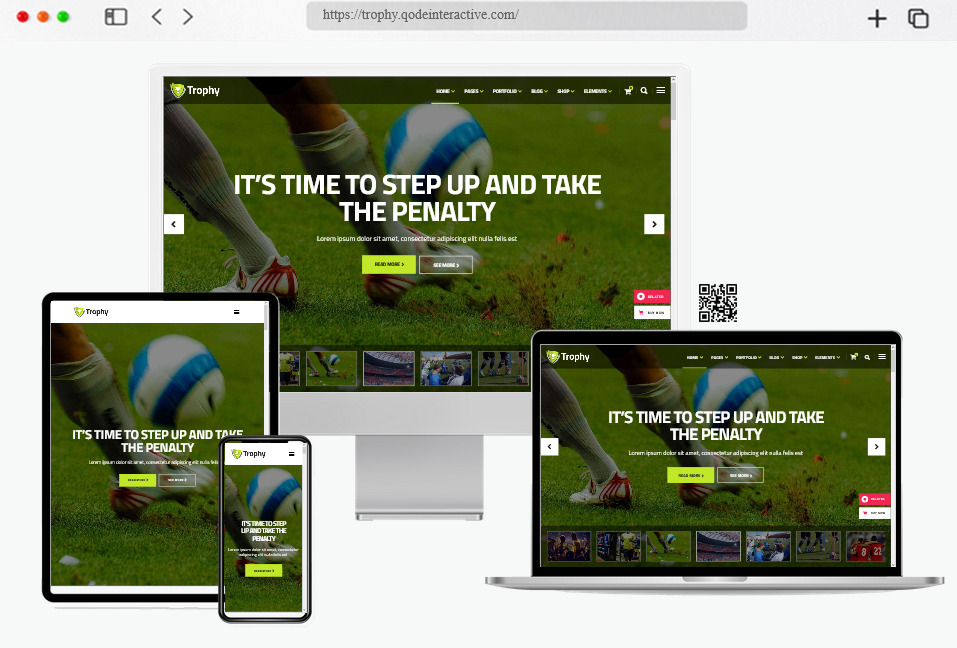 More info / download Demo
Soccer Club
Soccer Club is a high-performance football and soccer WordPress theme that lets you build a website for sports teams, training academies and more. The theme features a responsive design that works seamlessly on any device, so your visitors can enjoy viewing your content as much as players do playing it!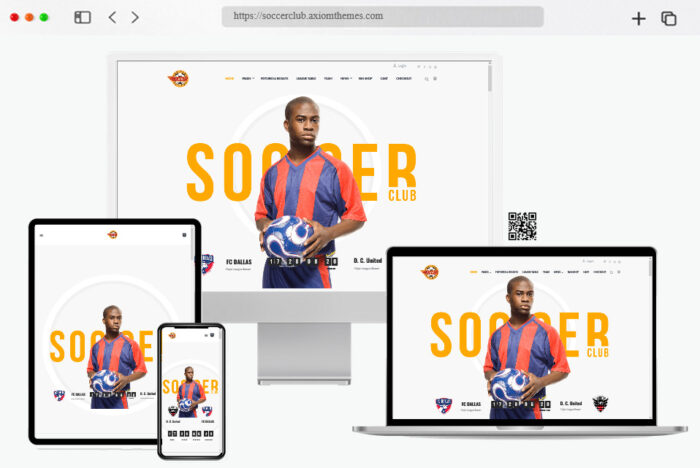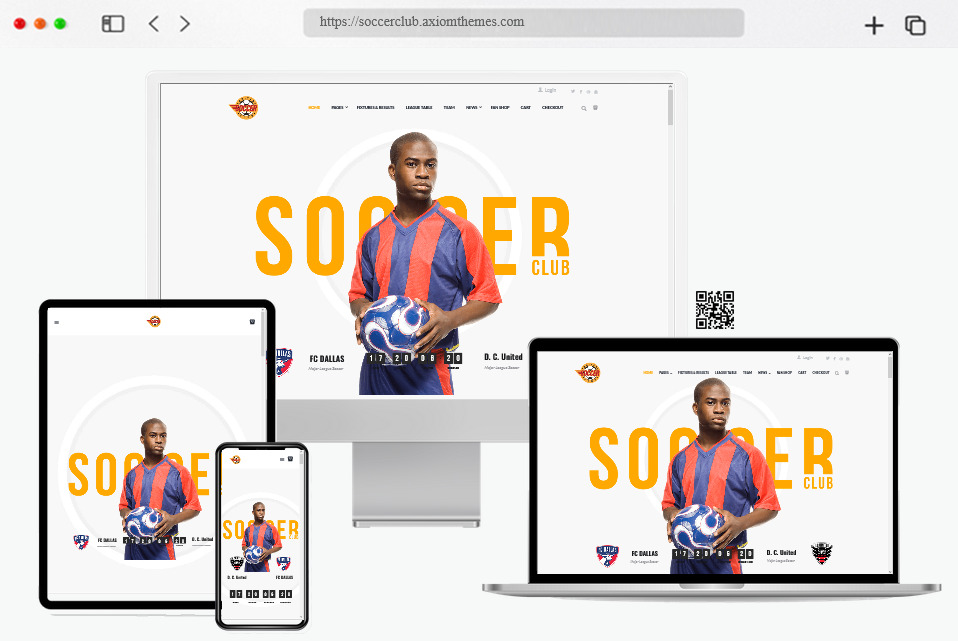 More info / download Demo
Real Soccer
Real Soccer and Football Club is a modern, professional and clean theme. True responsive design with full-width slider, 2 sliders for home page, 2 styles for posts, 9 layouts for posts and pages, custom widgets like in WordPress dashboard, working contact form (Contact Form 7) and much more.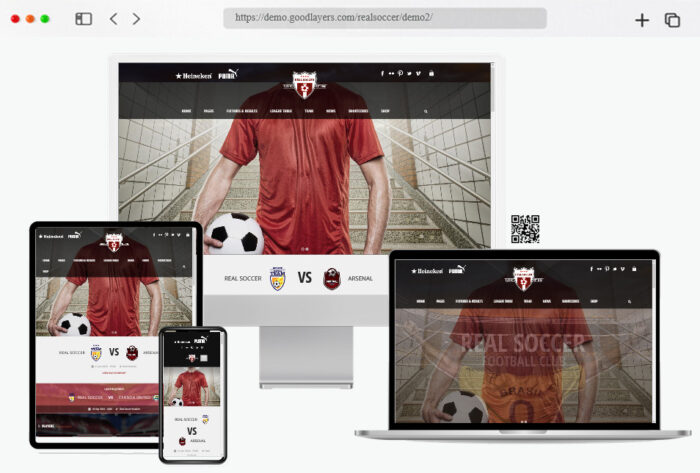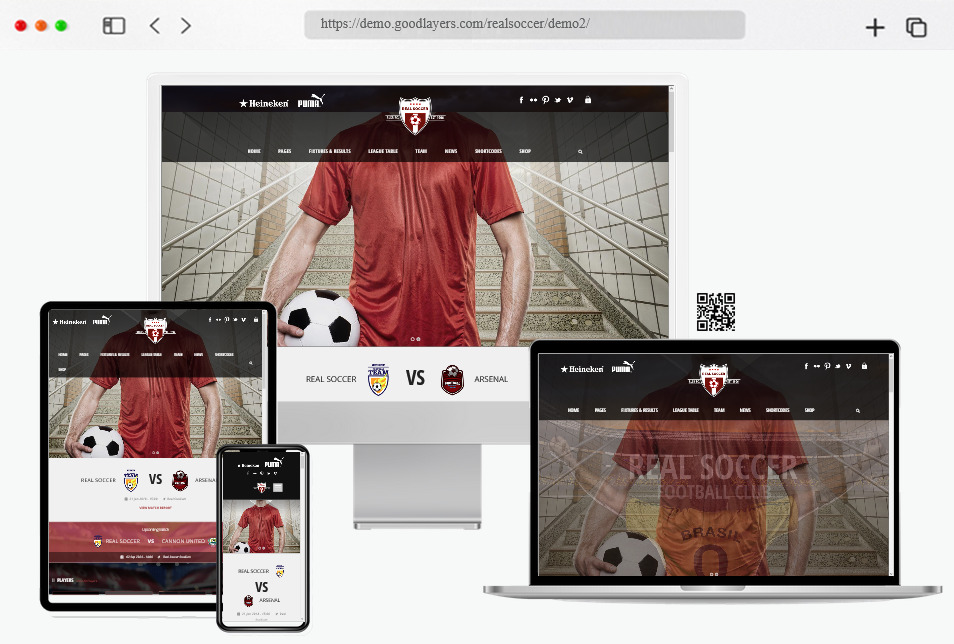 More info / download Demo