If you're looking for furniture WordPress themes, you've come to the right place. Our themes are designed to help you showcase your furniture in the best possible light, and they're easy to use and customize. A WordPress theme that's sure to give your furniture website a polished and professional look, then you can't go wrong with a WordPress furniture theme. With so many great options to choose from, you're sure to find a theme that's a perfect fit for your business.
And with plenty of features and customization options, you can create a unique website that's sure to stand out from the competition. So why wait? Start browsing our selection of WordPress furniture themes today and find the perfect one for your business.
Moderno
Moderno is a WooCommerce theme that was made for furniture shops in particular. It has a modern and stylish look that is made to show off furniture goods well. Moderno makes it easy to set up an online store to sell furniture. It works well with WooCommerce and is easy to use.
The theme has a lot of features and functions that are important for an e-commerce site. It has customizable product pages, shopping carts, and safe payment methods to make sure that customers have a smooth and easy shopping experience. Moderno also lets users sort, filter, and categorize products, which makes it easy to look through the site and find the furniture they want.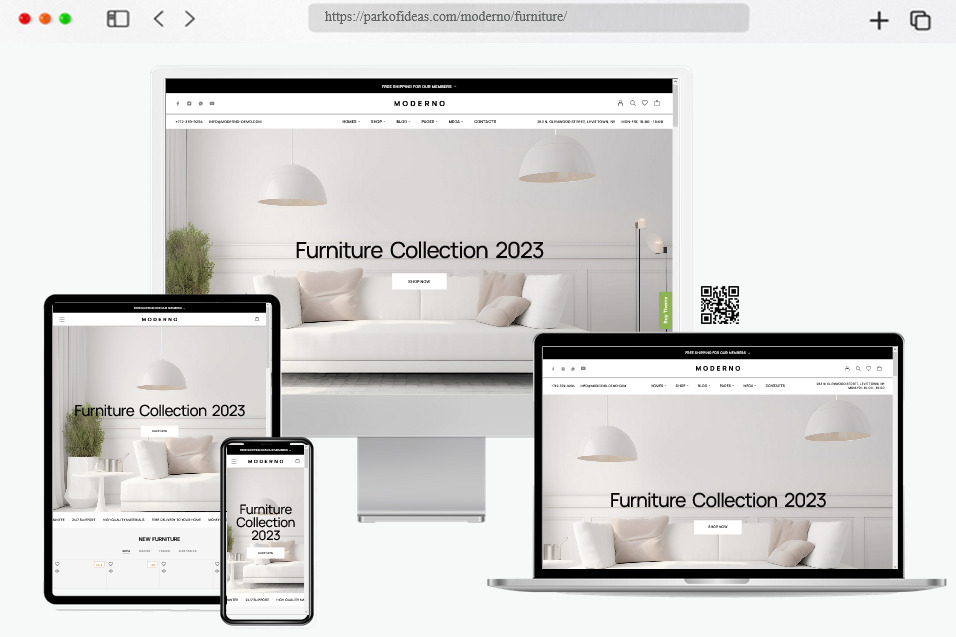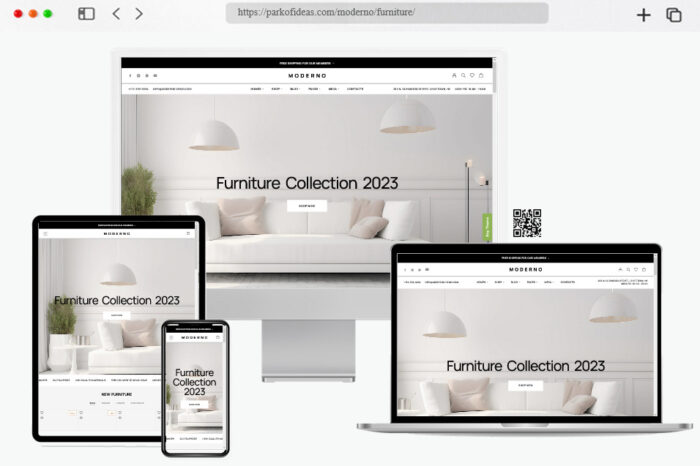 More info / download Demo
Trikon
Trikon is a unique drag-and-drop theme made with affection for ardent web enthusiasts. The front-end builders are the main components of Trikon; as such, you get the Elementor page builder and the live Customizer theme options, both of which are faultless and function fantastically. There are hundreds of unique aspects available thanks to the innovative design and strong options.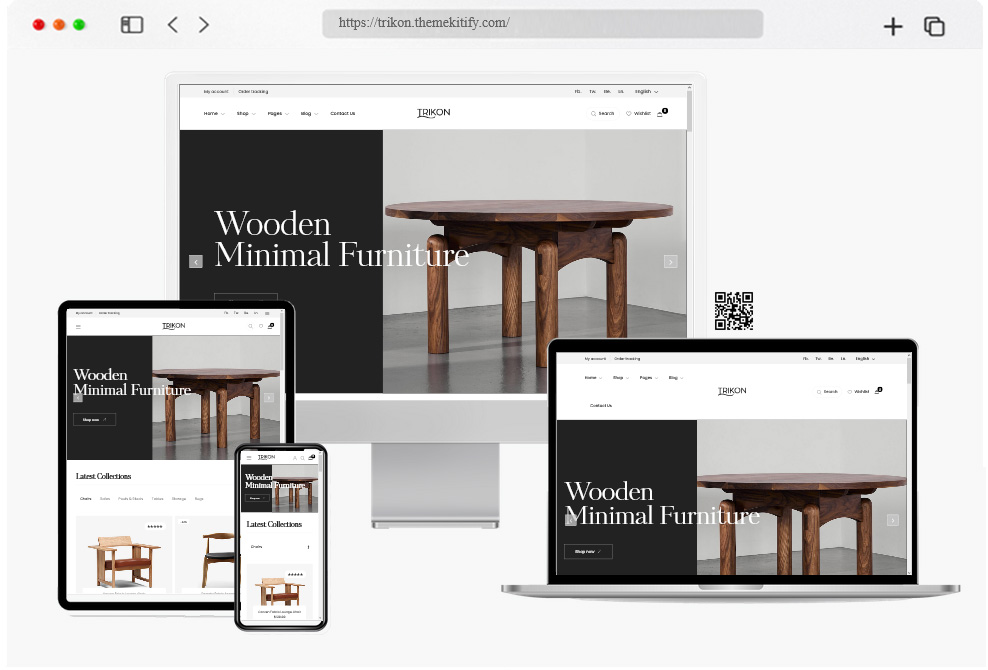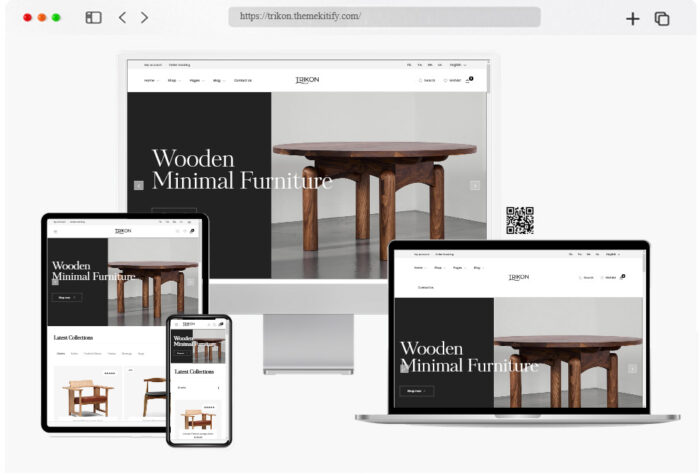 More info / download Demo
Furnive
Furnive by Wpbingo is a powerful WordPress theme for WooCommerce furniture stores. It employs the most recent version of Bootstrap as its back-end framework, and you'll find the design of this theme to be both remarkable and appropriate for your online store.
Furnive places significant attention on harmonizing items with their respective segments. However, it also illustrates how certain web components function. A design that combines elements to emphasize unique products.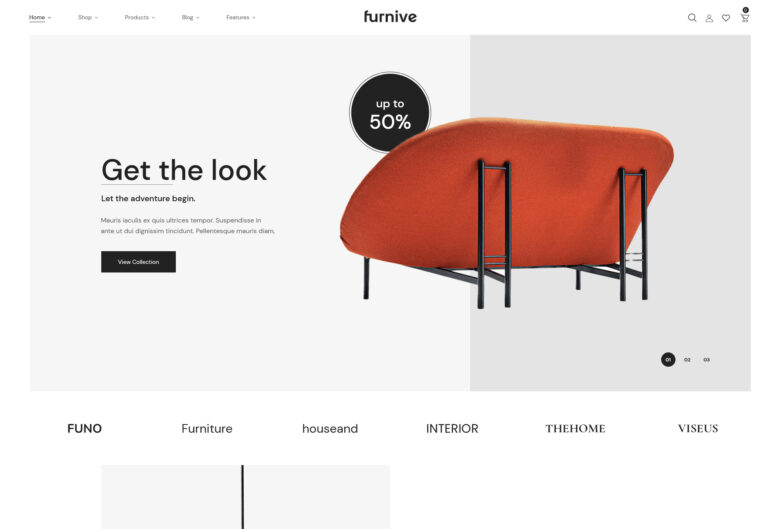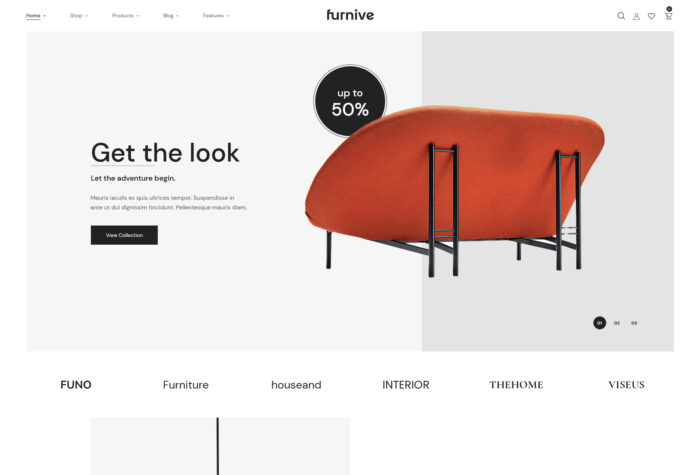 More info / download Demo
Funori
Funori is a furniture store theme based on the latest WordPress features that help you to quickly build beautiful and fully functional store front. You can create a shop front with pages such as Home, New Arrivals, All Categories, About Us, Promotions or Online Store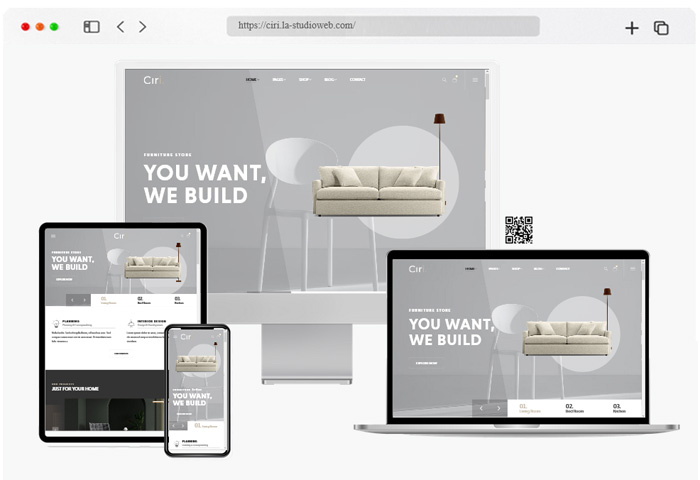 More info / download Demo
Demus
A unique shopping experience. Demus is a modern furniture store theme with features like WP Bakery page builder,fast load, slider revolution and social media integration.
More info / download Demo
Eskil
Funori is a furniture store theme built with features like wpbakery page builder, fast load, slider revolution and easy customize.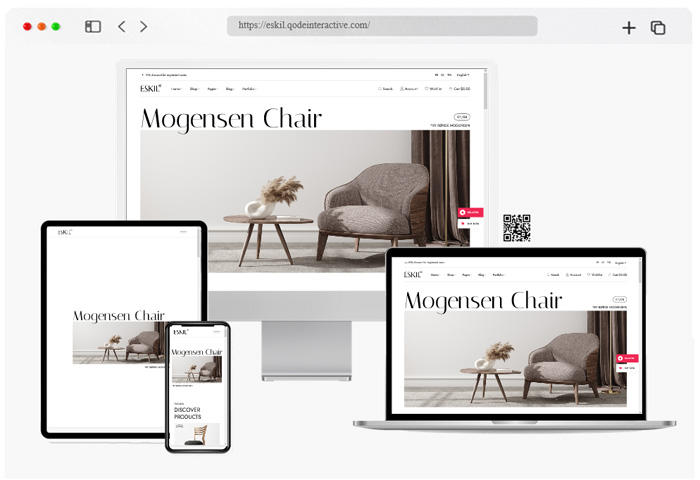 More info / download Demo
Decoraty
Decoraty is a Furniture Store WooCommerce WordPress Theme build include page furniture shop pages and header and footer. It comes with many features to create an amazing website. The theme is set with beautiful typography, spacious portfolio image gallery and color scheme that makes your site to look stunning.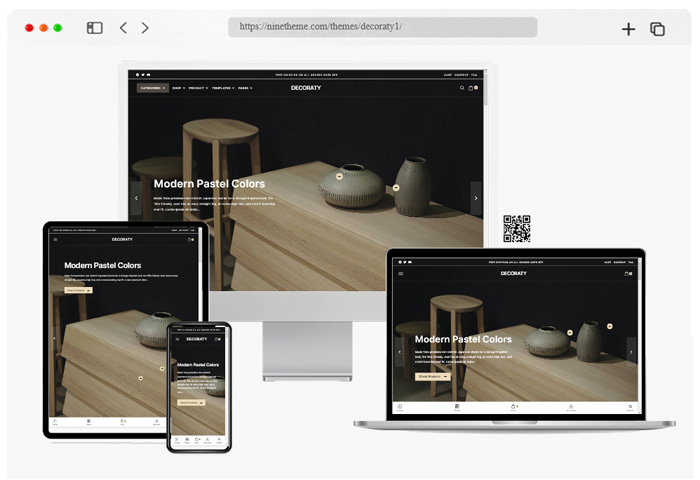 More info / download Demo
Auros
Auros is a modern and minimal WordPress shopping theme that is specifically designed for e-commerce websites. With its integration with WooCommerce, Auros is well-suited for a variety of online stores, including furniture shops, furniture marketplaces, wood shops, interior shops, architecture shops, and more.
The theme offers an impressive selection of 24+ pre-built shopping homepages, all created using Elementor, which is a powerful drag-and-drop page builder. This allows users to easily customize and design their website according to their preferences and needs. With Auros, you have the flexibility to create stunning websites with a minimalist style that captures attention.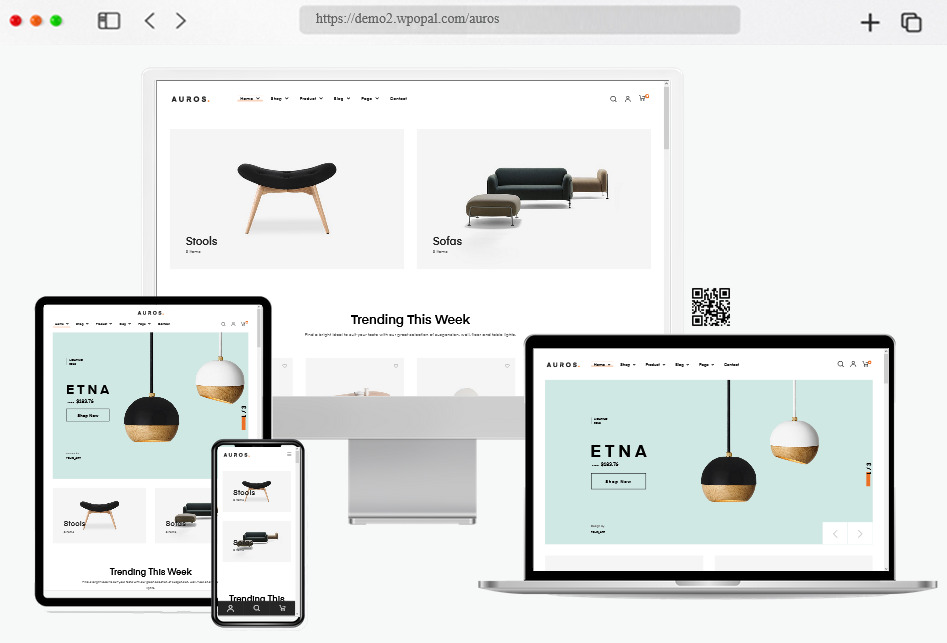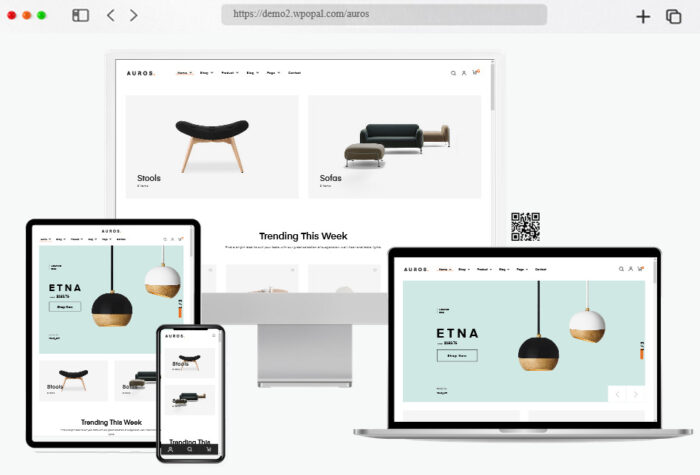 More info / download Demo
Depot
Depot is a modern WordPress theme that facilitates the development of a robust eCommerce platform. With 12 modern homepages and a vast array of inner pages, Depot is an ideal platform for showcasing furniture brands and products.
The theme provides an impressive variety of blog and portfolio layouts, enabling users to present their content in an engaging and visually enticing manner. In addition, Depot includes two free premium modules, enhancing its functionality and value.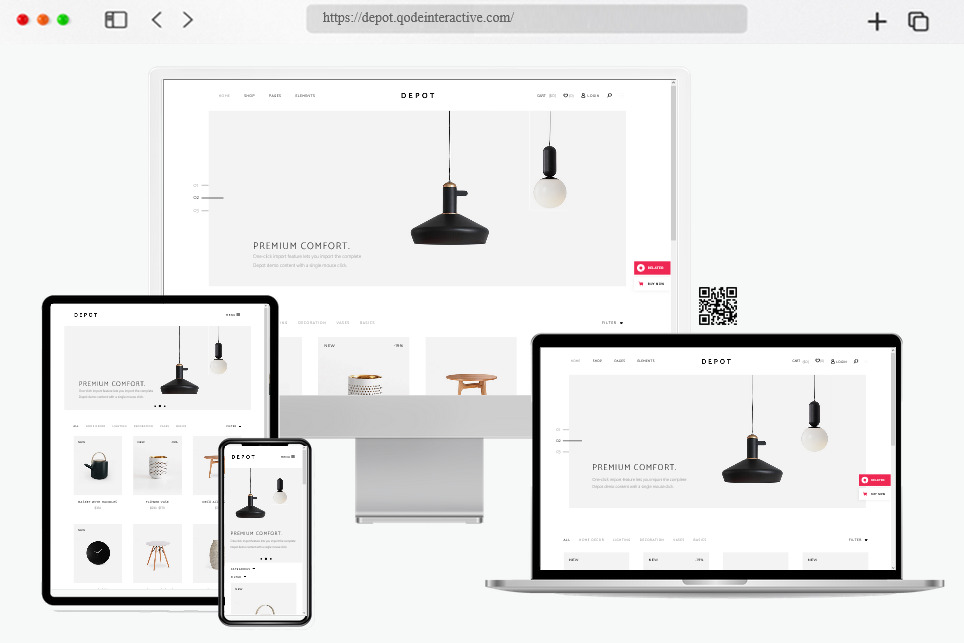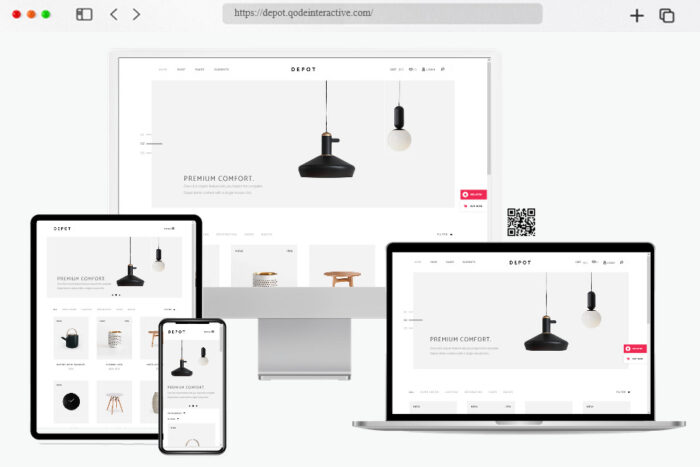 More info / download Demo
Barberry
Barberry is a modern WooCommerce theme specifically designed for furniture stores. With its contemporary design and functionality, Barberry provides a visually appealing and user-friendly platform for creating an online furniture store.
The theme offers a range of features and customization options to showcase furniture products effectively. It includes multiple pre-built homepages with modern layouts, allowing users to choose the design that best suits their brand. Barberry integrates seamlessly with WooCommerce, providing a robust e-commerce platform with features such as product pages, shopping cart functionality, and secure payment gateways.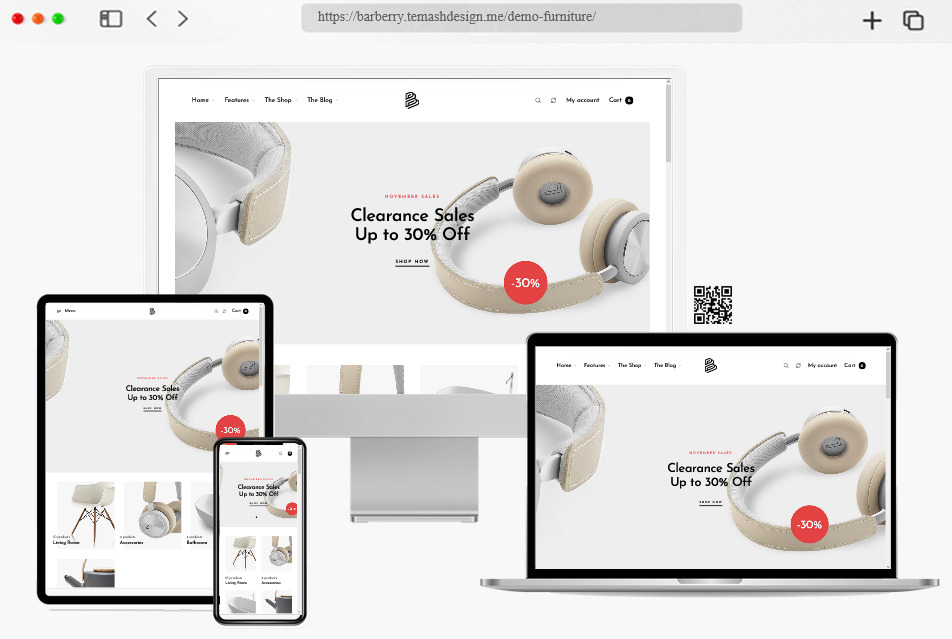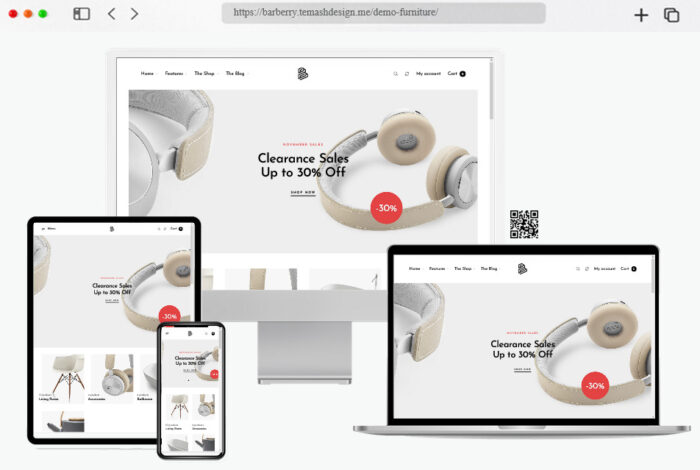 More info / download Demo
Halena
Halena is a comprehensive eCommerce WordPress theme that provides users with advanced features and a streamlined purchasing experience. Halena is suitable for a variety of eCommerce websites due to its modern and minimalist design. Each of the theme's nine home page demos is tailored to a specific type of store, such as Nordic-inspired, creative fashion, modern apparel, minimal furniture, and elegant jewelry stores.
Halena is intended to provide robust and user-friendly functionality. It contains essential eCommerce components like product pages, purchasing carts, and secure payment options. The theme emphasizes on providing customers with a pleasant shopping experience.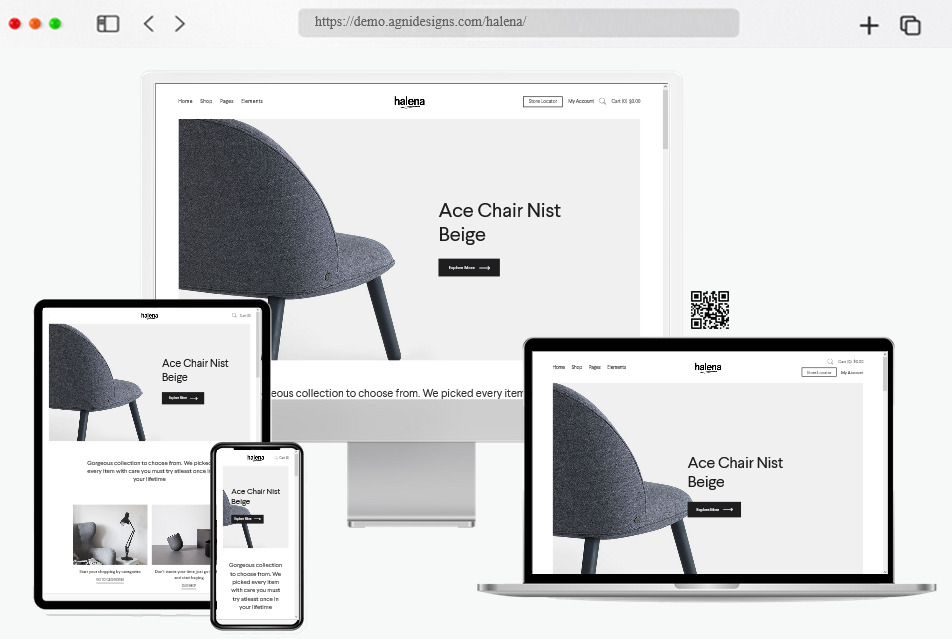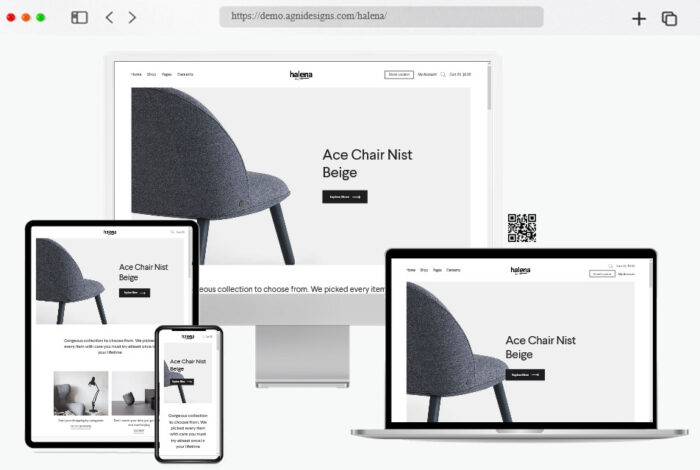 More info / download Demo
Drile
Drile is a WooCommerce WordPress theme specifically crafted for online shopping stores. It offers a wide range of pre-designed layouts for the home page and product pages, providing users with ample customization options. Initially developed for furniture websites, Drile is also suitable for various other e-commerce niches, including fashion, electronics, organic products, sneakers, shoes, glasses, accessories, supermarkets, and more.
With Drile, you can create a visually appealing and functional online store tailored to your specific industry or product offerings. The theme provides the necessary features and functionalities to showcase and sell products effectively. It integrates seamlessly with WooCommerce, enabling smooth transactions, inventory management, and secure payment gateways.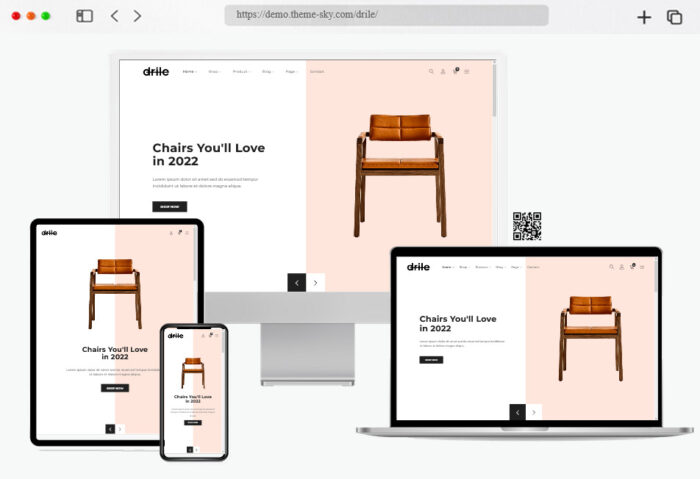 More info / download Demo
Arredo
Arredo provides a collection of beautiful shop layouts, ensuring that your online store looks professional and enticing to customers. With the integration of WooCommerce, you can manage your inventory, process orders, and provide order tracking functionality to your visitors.
Whether you're a furniture store owner, a home décor specialist, or an interior designer, Arredo is designed to fulfill your website needs. It offers a dream theme for anyone in the furniture and interior design industry, helping you create an attractive and functional online presence.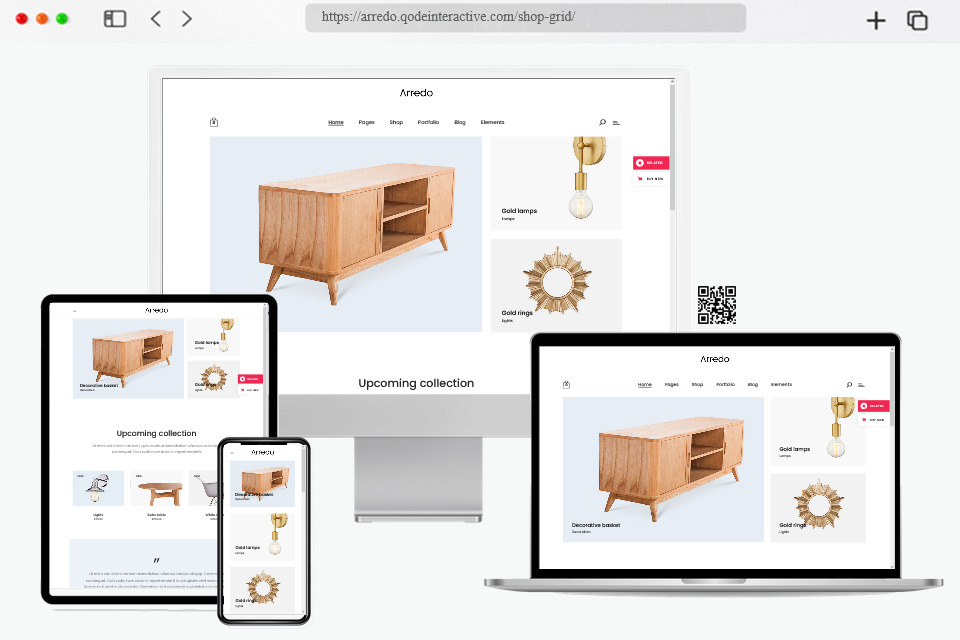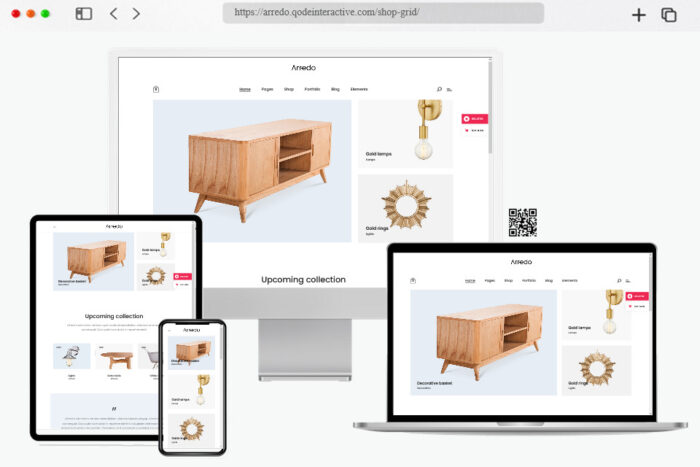 More info / download Demo
Töbel
Töbel is a modern WordPress theme specifically designed for interior design, lighting companies, and furniture stores. It offers a range of features and layouts tailored to the needs of these industries. The theme includes a wide selection of eCommerce furniture, home decor, simple eCommerce, and showroom layouts, providing options to showcase products and create engaging website experiences.
Töbel is fully compatible with the Elementor Page Builder, offering a user-friendly and customizable platform to design your website. The theme also includes a one-click import feature, making it easy to set up and replicate the full-fledged website examples that Töbel provides.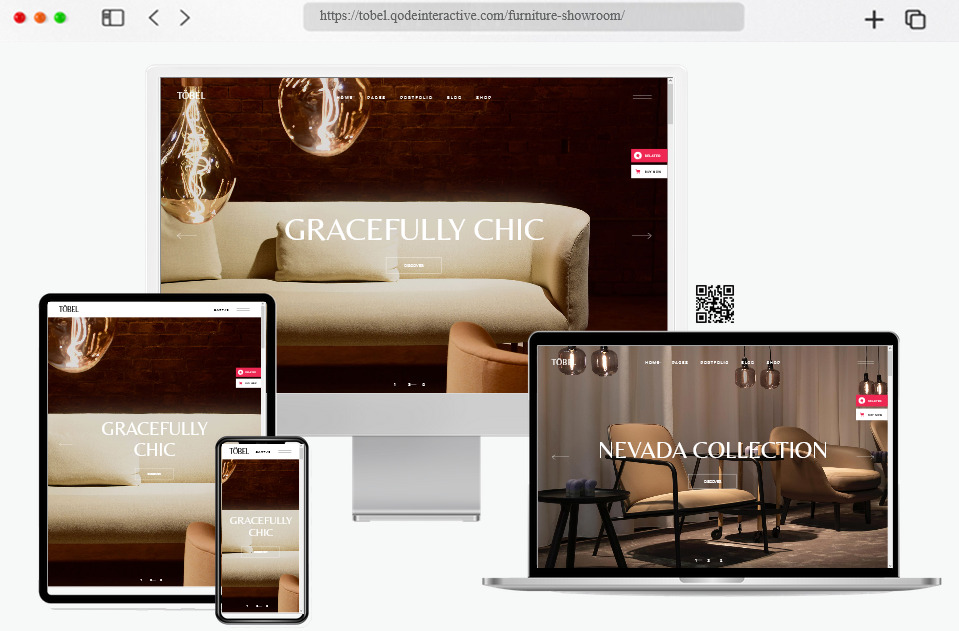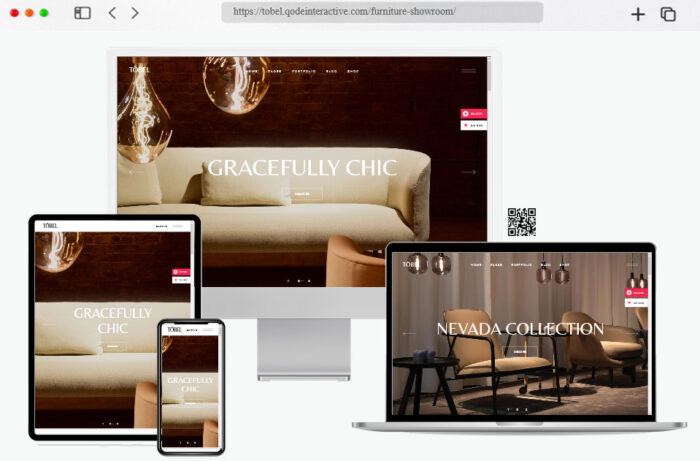 More info / download Demo