Building a website for web hosting that stands out from the rest is important if you want to attract possible clients and build your reputation in the hosting business. A well-made and useful WordPress theme can make all the difference when it comes to making a great website for hosting. In this blog post, we'll look at the best 16 hosting WordPress themes. These themes have a great mix of looks, features, and ease of use, so you can use them to give your hosting business a strong online presence.
Selecting the right WordPress hosting themes is crucial for creating an exceptional web hosting website. Each of the themes mentioned above offers unique features and design elements tailored to specific hosting needs. Consider your hosting company's goals and brand identity to find the perfect theme that aligns with your vision. By leveraging these top hosting WordPress themes, you can build a remarkable website that attracts clients, boosts conversions, and establishes your hosting business as a prominent player in the industry.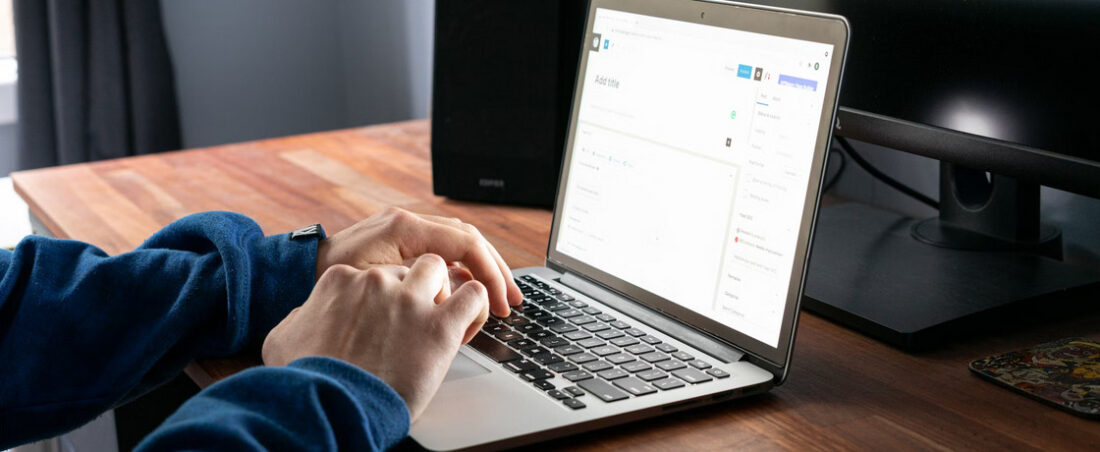 by Lance Anderson (https://unsplash.com/@justin_morgan)
Why Choose a Hosting WordPress Theme
Using a hosting WordPress theme for your website has many benefits. Not only do these themes have a professional and modern design, but they also come with features specifically designed for hosting businesses. These features include easy installation, fast loading times, and customizable options to showcase your services and pricing plans.
Easy Installation
One of the main advantages of using a hosting WordPress theme is the easy installation process. These themes come with pre-designed templates and layouts, making it simple for you to set up your website without any coding knowledge. This saves you time and effort, allowing you to focus on other aspects of your business.
Fast Loading Times
In today's fast-paced world, website speed is crucial. Hosting WordPress themes are optimized for fast loading times, ensuring that your website visitors have a seamless browsing experience. This not only improves user experience but also helps with search engine optimization (SEO) and can lead to higher rankings on search engines.
Free Hosting WordPress Themes
1. VW Hosting
VW Hosting Services is a flexible digital solution designed for hosting service providers and web technology companies. It provides a well-organized and visually appealing platform to deliver hosting services and information to a worldwide audience.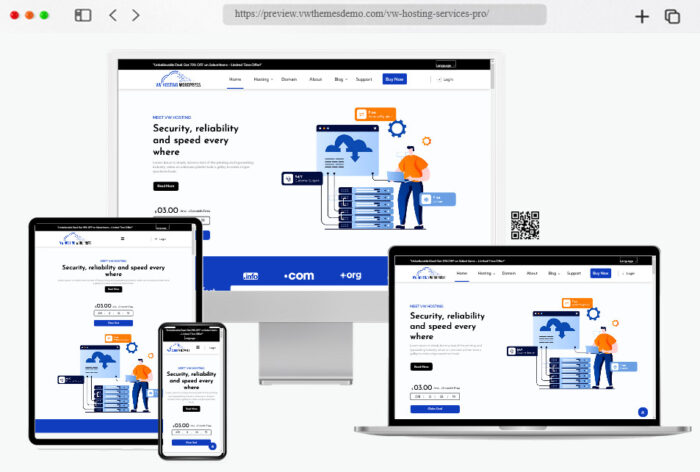 More info / download Demo
2. Web Hosting Lite
Web Hosting Lite is a high-quality free theme designed for web hosting service providers, offering a range of services like cloud hosting, domain registration, WordPress hosting online support, and more. The theme provides a flexible option for showcasing hosting services with a professional and aesthetically pleasing design and elegant CSS effects for a beautiful website presentation.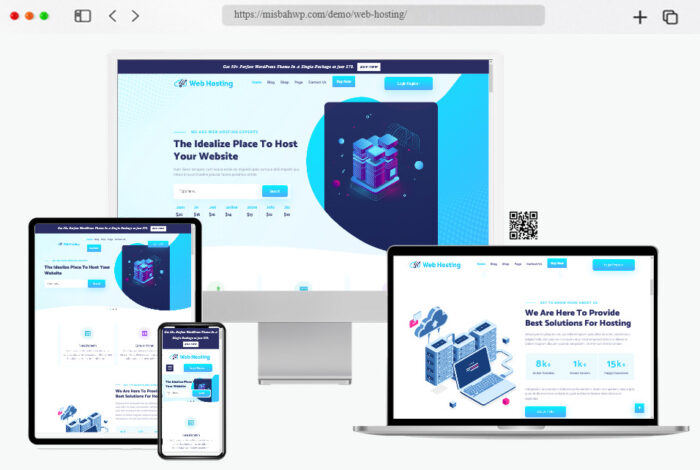 More info / download Demo
3. Prime Hosting
Prime Hosting is a streamlined WordPress theme equipped with customizable features specifically designed for web hosting and web server companies. This user-friendly theme empowers you to effortlessly build a stunning website for your own web hosting or web server company within a matter of hours.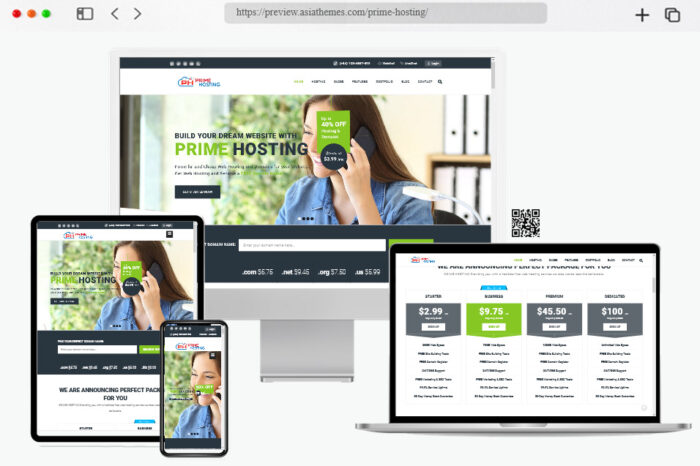 More info / download Demo
Top Paid Hosting WordPress Themes
Now, let's take a look at the top hosting WordPress themes that are perfect for your hosting business.
1. Natix
Rating: ★★★★★ (4.8)
Natix, a renowned WordPress theme for hosting, is acclaimed for its exceptional speed and powerful customization capabilities. With a dedicated emphasis on performance, it stands out as the ideal choice for hosting businesses striving to deliver a seamless and effective user experience.
Tailored to meet the specific needs of hosting providers, Natix combines speed and customization, making it an optimal solution for creating websites that prioritize performance and user satisfaction.
Exceptional Speed
Robust Customization
Performance Focus
Seamless User Experience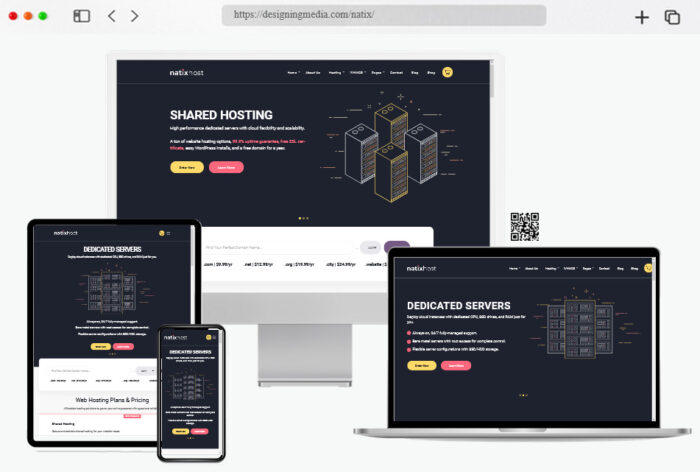 More info / download Demo
2. Hostco
Rating: ★★★★★ (5.0)
Responsiveness
SEO-Friendly
Lightweight Design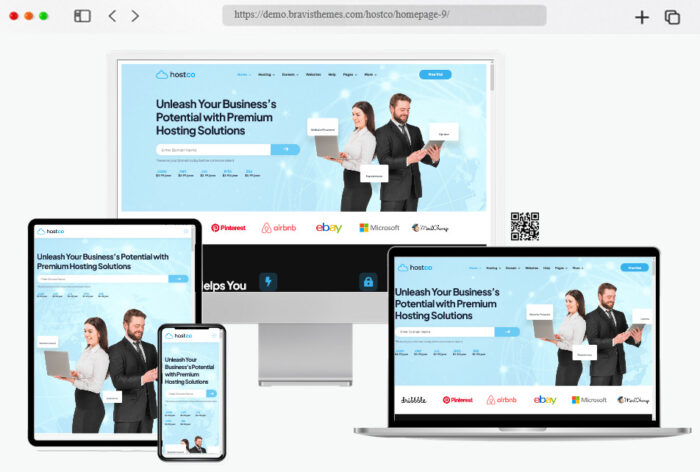 More info / download Demo
3. Hostix
Rating: ★★★★★ (4.8)
Drag and drop page – Elementor
WHMCS
One click installation:
Powerful Framework
Page/Post Options
Mailchimp integration
Compatible with Contact Form 7
Detailed Documentation included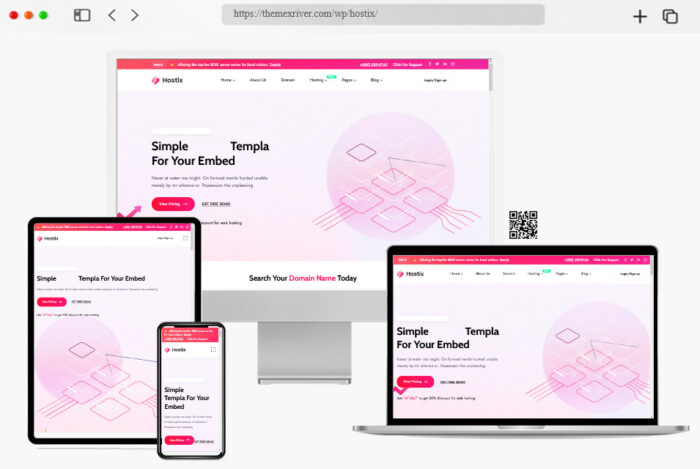 More info / download Demo
4. Hostim
Rating: ★★★★★ (4.8)
Ajax Domain Search
Added Elementor Templates Library
Built with elementor page builder
Codestar Framework
One Click Demo Import
MailChimp newsletter
Contact Form 7 Support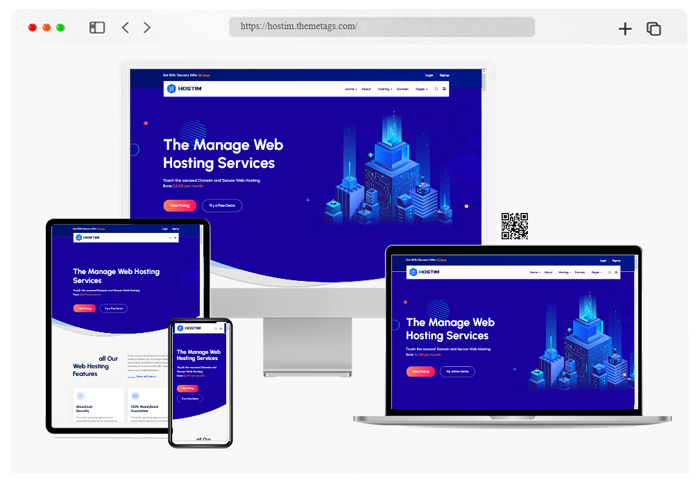 More info / download Demo
5. Emyui
Rating: ★★★★★ (4.5)
Bootstrap Responsive Grid System
Fully Responsive Design
Advanced Mega Menu ( Drag & Drop )
Translation Ready .POT
Animated elements on scroll
Particle effects
Integrated with FontAwesome and feathericons
Unique & Modern Design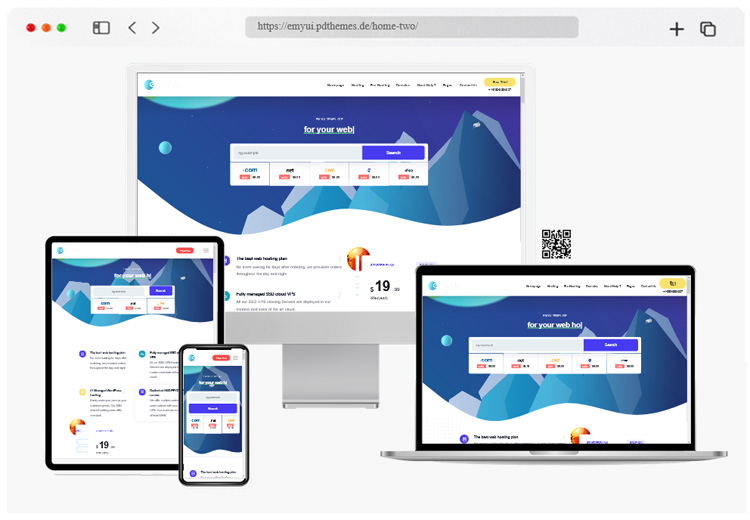 More info / download Demo
6. Hostingo
Hostingo is a feature-rich WordPress theme designed specifically for hosting providers, seamlessly integrating with WHMCS for enhanced functionality. The theme offers a modern and professional design, catering to the unique needs of hosting businesses. Key highlights include:
WHMCS Integration
Responsive Design
Customization Options
Drag-and-Drop Page Builder
High Performance
Hosting Features: Tailored for hosting providers, Hostingo includes specific features such as pricing tables, domain search functionality, and dedicated sections for hosting plans. This ensures that your hosting services are prominently showcased.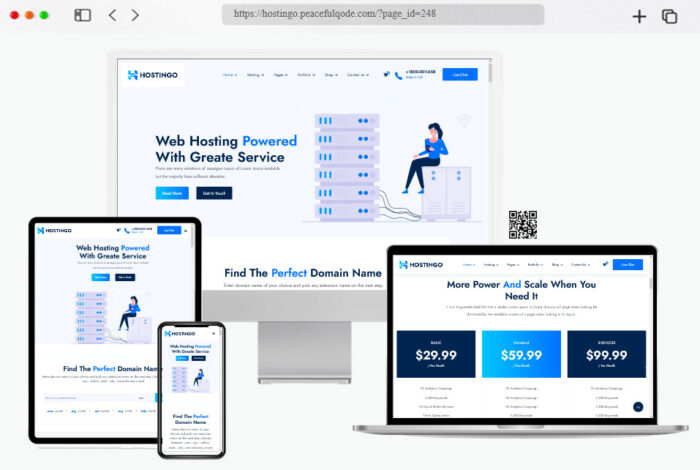 More info / download Demo
7. HostCloud
Rating: ★★★★★ (4.1)
Built with Elementor Page Builder
Powerful theme options built with Redux framework
Revolution Slider
Creative and Modern Home Pages
Third-Party Integrations
Post Formats
Custom Page Templates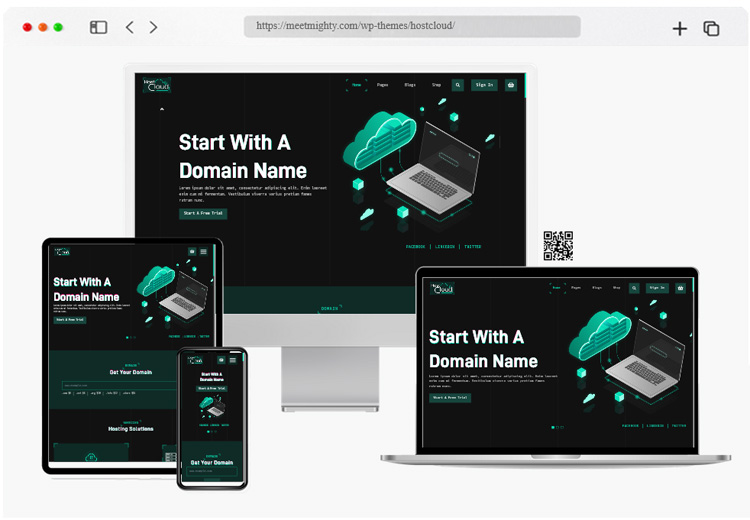 More info / download Demo
8. Qloud 3.0
Rating: ★★★★★ (3.8)
The Qloud 3.0 WordPress theme is a versatile solution designed for websites focusing on WHMCS, cloud computing, apps, and server-related topics. In its latest version, Qloud prioritizes seamless WHMCS integration, making it a strong option for those in the cloud technology and hosting industries.This theme accommodates a wide range of subjects, enabling users to build websites related to cloud applications and server management. It highlights a user-friendly design and functionality, providing a smooth experience for both developers and non-coders.
WHMCS Integration
Versatile Topics
User-Friendly Design
Optimized Functionality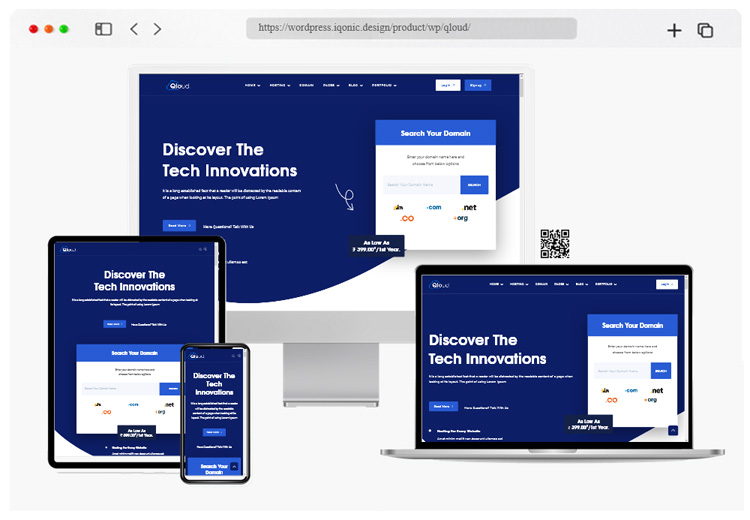 More info / download Demo
9. Phox
Rating: ★★★★★ (4.7)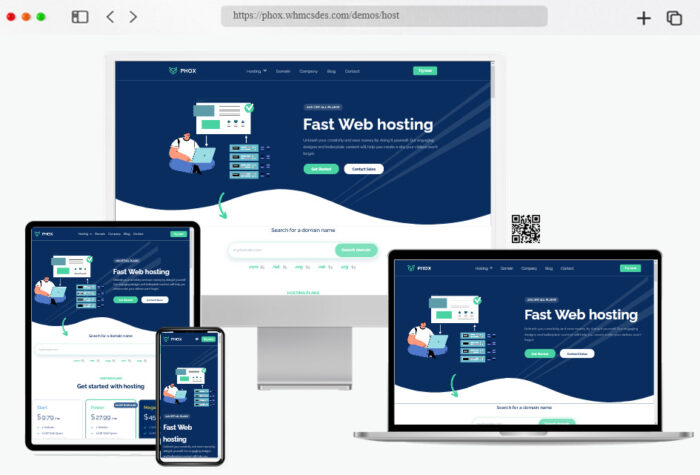 More info / download Demo
10. Hostinza
Rating: ★★★★★ (4.7)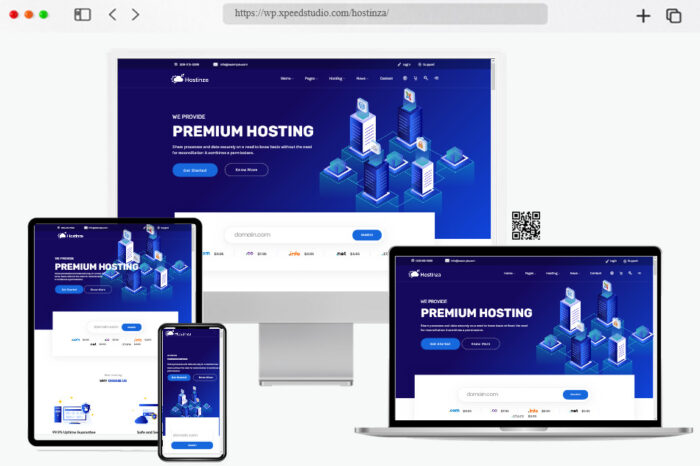 More info / download Demo
11. Hostiko
Rating: ★★★★★ (4.3)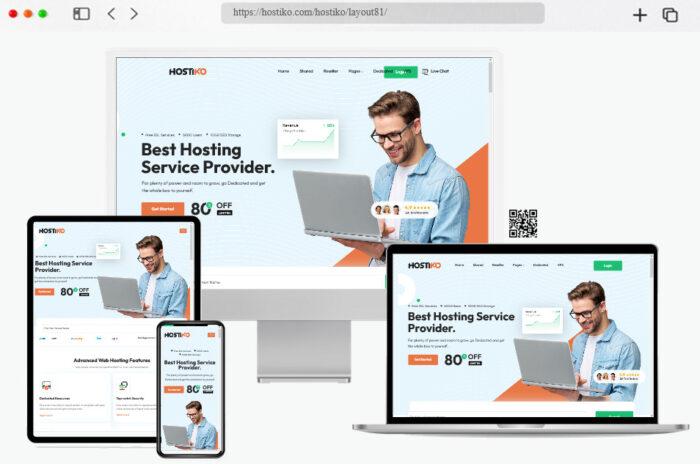 More info / download Demo
12. HostCluster
HostCluster is a clean and modern hosting WordPress theme that is perfect for showcasing your hosting services and pricing plans. It also comes with a one-click demo import feature, making it easy to set up your website in no time.
One-click importer
600+ Google Fonts
Font Icons instead of images
Well documented
PHP-Ajax Contact Form
Various Custom Widgets and much more
Multiple Colors & Skins Throughout
Eye-catching CSS Animations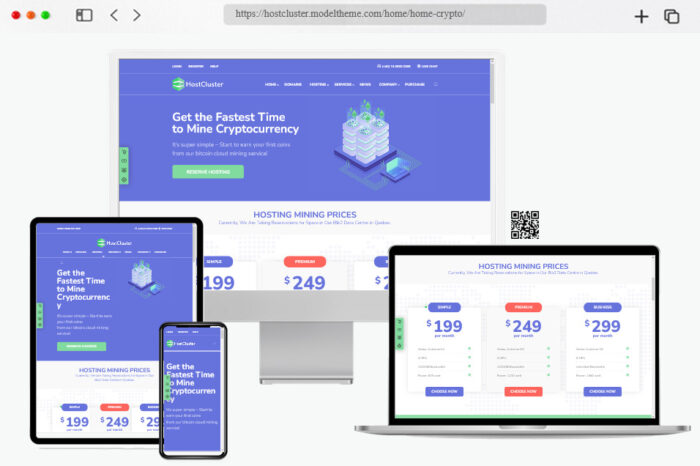 More info / download Demo
13. HostStar
HostStar is a responsive and customizable hosting WordPress theme that is perfect for hosting businesses, cloud services, and domain registrars. It comes with a variety of pre-designed templates and layouts, as well as a drag-and-drop page builder for easy customization.
All the Preview pages
4+ Home Styles,
2+ Header Styles
MailChimp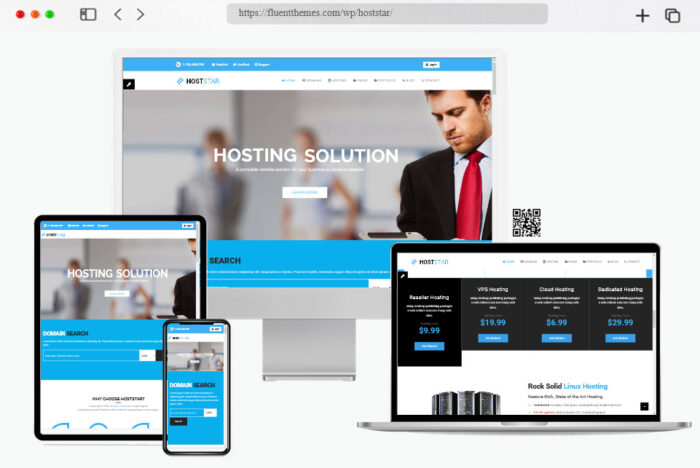 More info / download Demo