Explore the world of WordPress themes designed specifically for building powerful FAQ sections, knowledge bases, wikis, and support ticket systems. For those who run their website on WordPress, there are a variety of knowledge base WordPress themes available that are specifically designed to create efficient knowledge bases. These themes come with pre-built templates and layouts that make it easy to organize information in a user-friendly manner.
One of the key benefits of knowledge base WordPress themes is that they are fully responsive, making it easy for users to access the information they need from any device. The themes also have features such as advanced search functions, tagging, and categorization to help users easily find the information they require.
Docy
Docy is an ideal WordPress theme for building comprehensive documentation, knowledge base, and LMS websites. It offers a rich feature set, including a help desk forum, seamless integration with popular plugins like Elementor, ACF Pro, WooCommerce, EazyDocs, Tutor LMS, and bbPress, as well as extensive customization options.
With Docy's intuitive drag-and-drop page builder, you can effortlessly create visually stunning websites and educational content without needing coding skills. Moreover, Docy's bbPress Forum integration facilitates community building, enabling you to address customer queries, foster relationships, and enhance customer service. Its SEO-friendly structure ensures that your website ranks well in search engine results.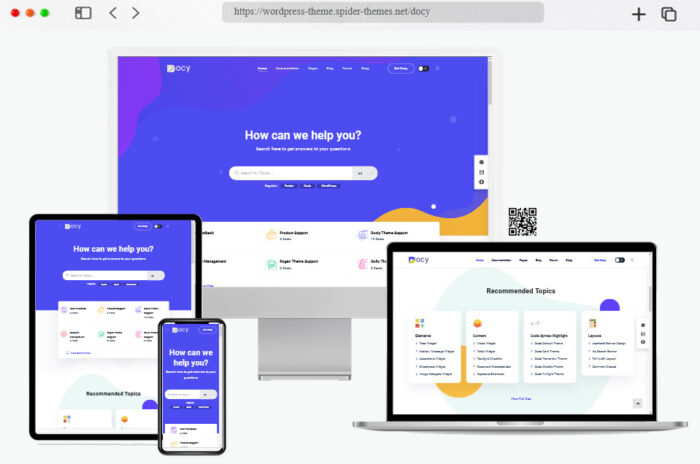 More info / download Demo
Docly
Docly is a potent and responsive WordPress theme specifically designed for creating high-performance online documentation swiftly. It empowers you to efficiently document a wide range of products, including APIs, frameworks, plugins, software, and templates. With its extensive array of interactive elements, Docly enhances the effectiveness of your documentation. Notably, this theme is fully responsive and mobile-friendly, ensuring accessibility across various devices.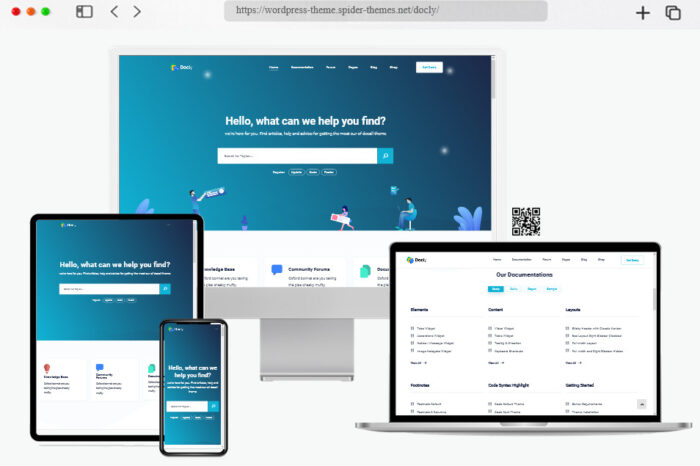 More info / download Demo
DDoc
DDoc is a contemporary WordPress theme designed for crafting online documentations and knowledge bases suitable for various online products, services, and businesses. It offers essential features and components for building informative product documentation websites, whether you are creating digital products or SaaS offerings. DDoc's user-friendly design eliminates the need to start from scratch and ensures a sleek and modern appearance, making your documentation appealing and valuable to visitors.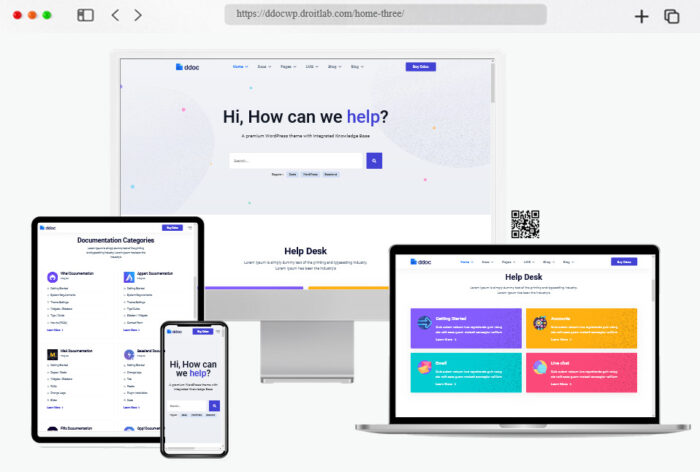 More info / download Demo
Lore
Lore is a premium WordPress theme designed for online documentation, support forums, or tutorial websites. It boasts a lightweight, fast, and user-friendly design. Developed with meticulous attention to detail in both frontend and backend, this European-crafted theme offers top-notch quality. Its five-star rating is a testament to its excellence, supported by clear documentation and reliable customer support available through support forums or private messages.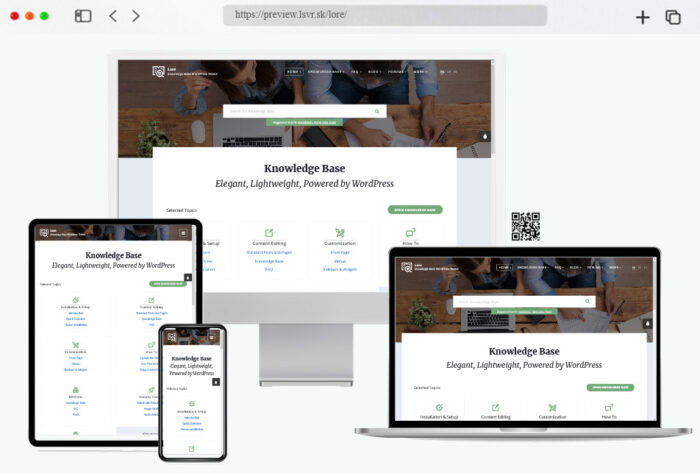 More info / download Demo
Flatbase
Flatbase is a responsive WordPress theme designed for creating Knowledge Base and Wiki websites. Its key features include live search on the homepage, a built-in Knowledge Base, reading time estimation for articles, article liking by users, dynamic widgetized spaces for flexible content organization, support for bbPress forums, unlimited styling options, a blog masonry layout, an Ajax contact template for smooth user interactions, a choice between full-width or boxed layouts, a fabulous options panel for easy customization, live customization capabilities, translation readiness for multilingual content, various custom widgets for added functionality, and a clean and modern responsive design for optimal viewing on all devices.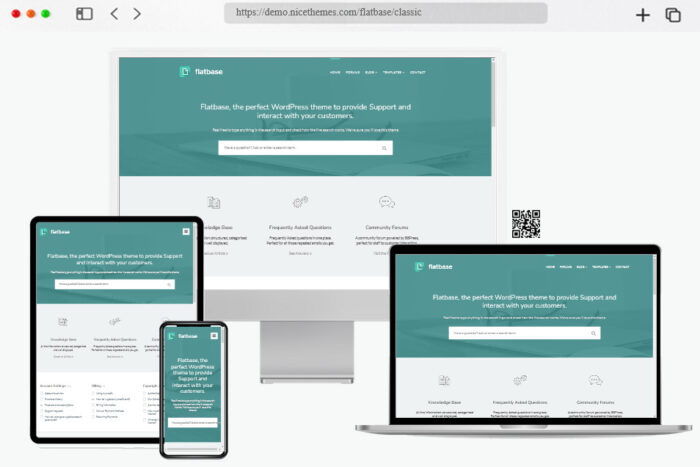 More info / download Demo
Manual
"Manual" is a WordPress theme specifically designed for documentation, knowledge base, and education websites. While I don't have access to real-time information, I can provide you with a general understanding of what such a theme might typically offer based on common features for these types of websites:
Documentation: "Manual" likely provides a structured framework for creating and organizing documentation. This could include creating categories or sections, adding articles or guides, and organizing them hierarchically.
Knowledge Base: Knowledge base features would enable you to compile a database of information, FAQs, troubleshooting guides, and other helpful resources for your users. It may include a powerful search function for users to find information quickly.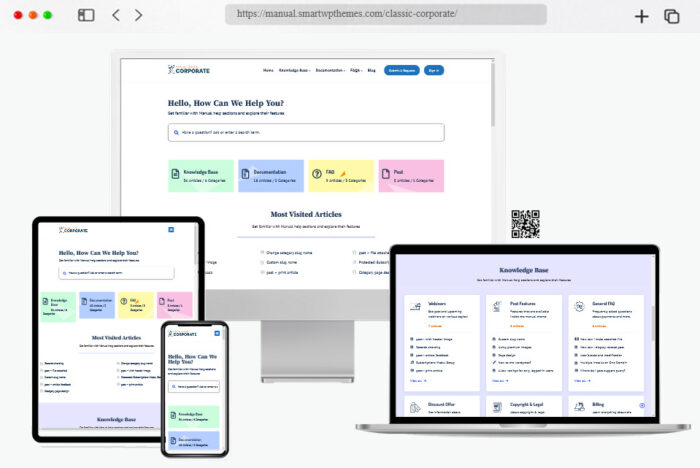 More info / download Demo
Tikidocs
Tikidocs is a knowledge base WordPress theme designed to centralize information for website theme development departments. It functions as a self-serve help platform, similar to a library, offering comprehensive information about services, products, or topics. This theme allows companies to streamline their operations by providing users with the resources they need, freeing up employees to focus on more critical tasks.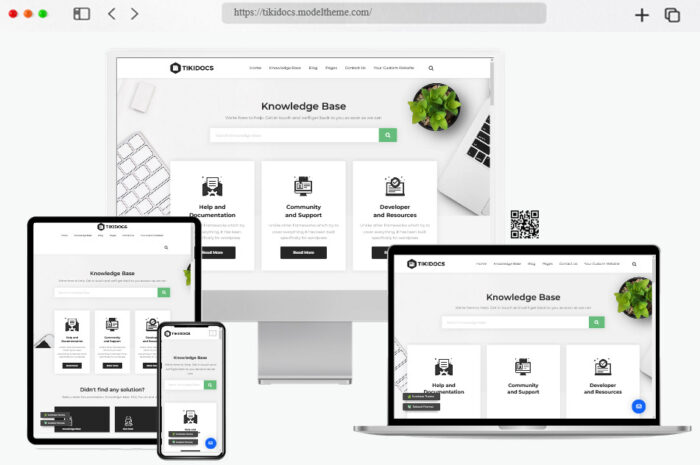 More info / download Demo
Wikb
Wikb is a new WordPress Theme tailored for Knowledge Base and Help Desk websites. It offers support for WooCommerce (a popular shopping plugin), bbPress (a forum plugin), and Knowledgebases, making it a versatile choice for websites aiming to provide comprehensive support and information to users.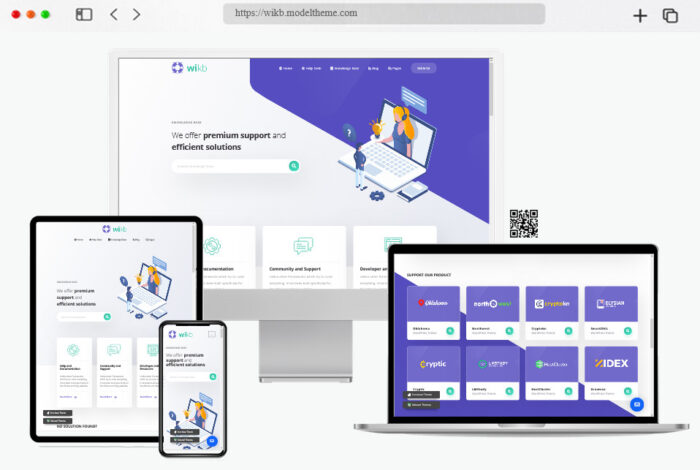 More info / download Demo
Scisco
Scisco is a WordPress theme designed for Questions and Answers, ideal for online communities seeking to establish a feature-rich Q&A network similar to StackOverflow, Yahoo Answers, or Quora. Users can engage in various activities, including asking and answering questions, earning reputation points, liking/disliking answers, creating profiles, sending private messages, and following other users.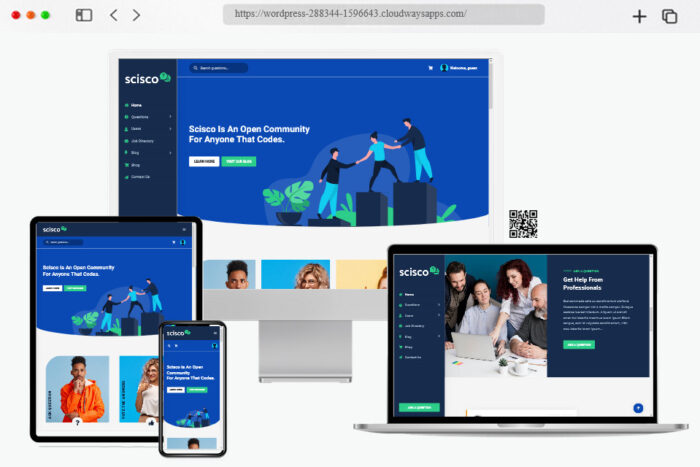 More info / download Demo
Tessera
Tessera is a contemporary WordPress theme designed for various support functions, including knowledge base, support forum, and help desk. Knowledge Base & FAQ: It allows you to effortlessly create a self-serve online library of information about your products and services. This resource helps your website visitors find answers to their common questions, reducing the need for extensive support staff assistance. A well-organized knowledge base is a powerful tool for enhancing customer satisfaction and efficiency.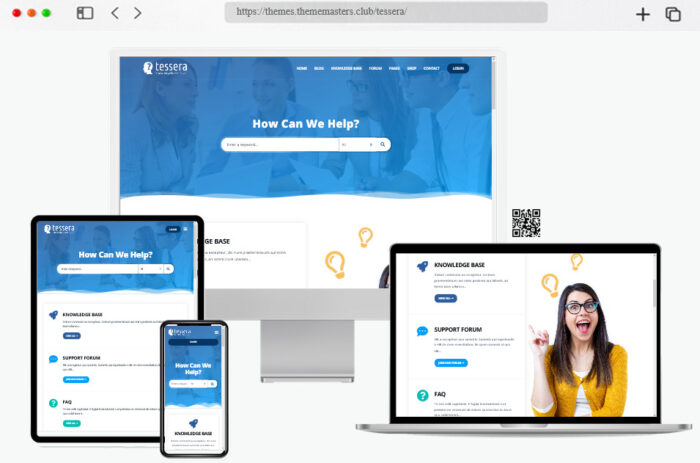 More info / download Demo