If you're looking for a great WordPress theme for your magazine or news website, you can't go wrong with one of our magazine or news themes. So that you can put all of your energy into producing content that will captivate your audience, we've made sure that all of our themes are both user-friendly and aesthetically pleasing. Plus, our themes are responsive, so they'll look great on all devices. Check out our selection of magazine and news WordPress themes today and find the perfect one for your site.
Selecting the right News and Magazine WordPress theme is paramount to establishing a strong online presence and delivering content effectively. These ten hand-picked themes for 2023 offer an array of features to cater to your specific needs, allowing you to create a visually stunning and user-friendly website that will leave a lasting impression on your readers. Choose wisely, and watch your publication thrive in the competitive digital landscape!
Caards
Caards is a contemporary Blog and Magazine WordPress theme that incorporates a Dark Mode feature. The theme offers a modern and visually appealing design, optimized for both blogs and magazine-style websites. With its Dark Mode functionality, readers can toggle to a darker color scheme, providing a comfortable reading experience during low-light conditions.
Caards is equipped with various customization options, responsive layouts for mobile devices, and excellent typography, ensuring an immersive and user-friendly presentation of content. Its versatility, aesthetic appeal, and Dark Mode feature make it an ideal choice for publications seeking to create a captivating and engaging online presence.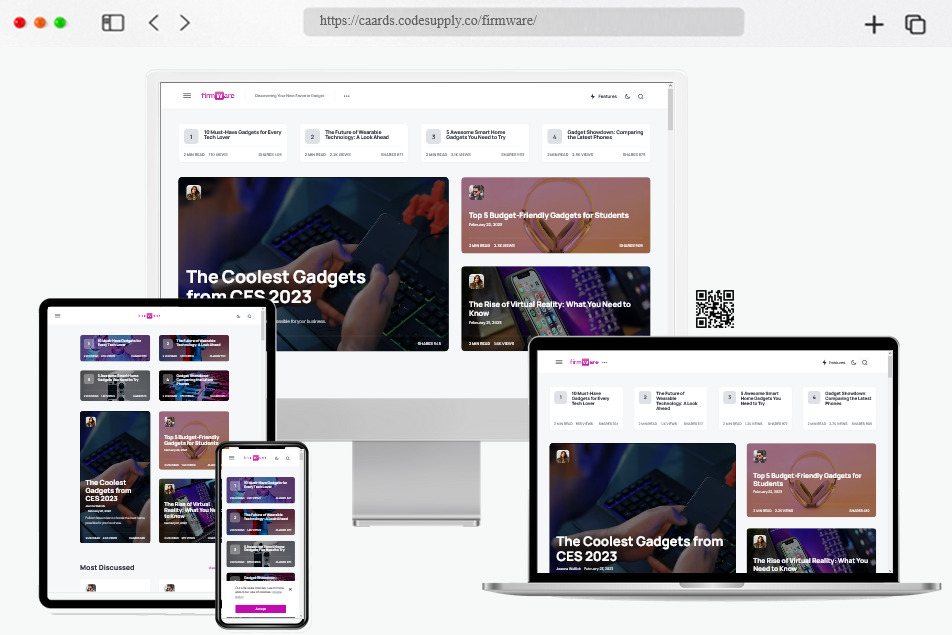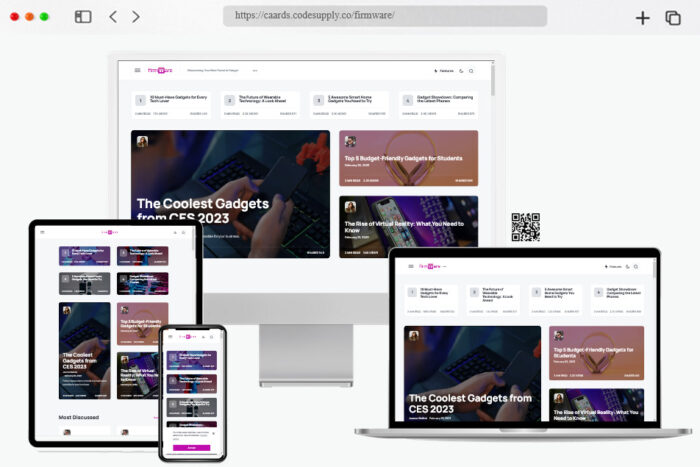 More info / download Demo
Wesper
Wesper is an all-in-one Magazine and Blog WordPress theme that offers numerous additional options to fulfill users' desires. An all-in-one theme combines various separate templates, each equipped with thousands of extraordinary characteristics, which are typically not found in standard themes. With Wesper, users can enjoy multiple listing variations for their blog posts and magazine-style content.
The theme includes a smart and flexible list widget that allows users to easily modify the structure of columns and customize the style according to their specific preferences. This level of flexibility and customization ensures a seamless and efficient content editing experience for WordPress website owners.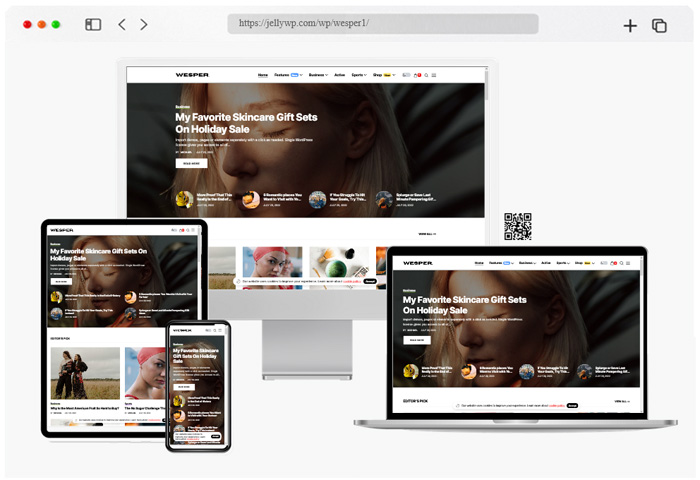 More info / download Demo
Revieweb
For anybody wishing to create a blog post review site, an ecommerce product review website, a hosting reviews website, or any other kind of review website, Revieweb is the most trustworthy review WordPress theme. Bloggers, affiliate marketers, and reviewers are especially fond of it. You won't find a better value for the money considering its cheap price and quality additions.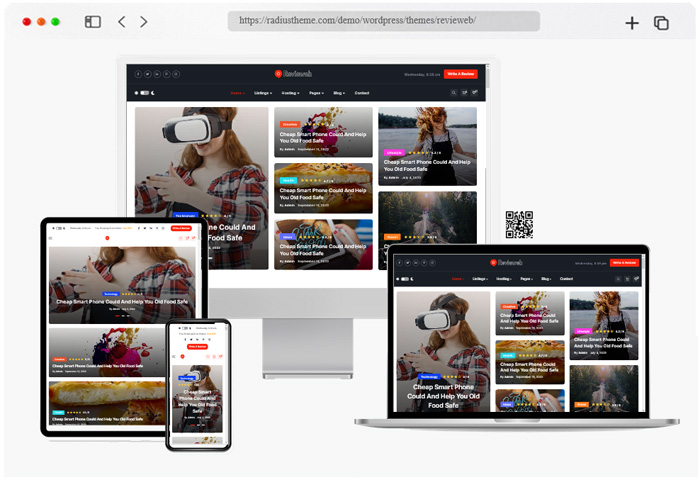 More info / download Demo
Neoton
Neoton is a cutting-edge and distinctive WordPress theme for blogs and magazines. Any news or magazine website may use it. We think that this theme will gain popularity and develop into a really useful magazine website. From the theme options, anybody may modify the site's colors and other parameters.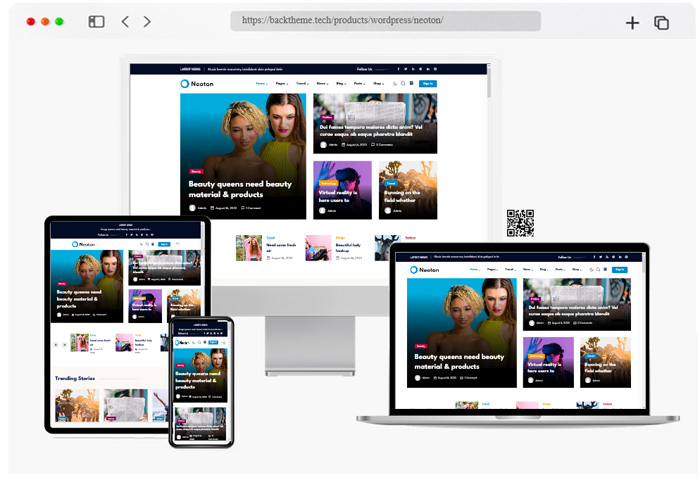 More info / download Demo
Benqu
Benqu is a news, magazine, and blog-friendly, stylish, quick, and mobile-friendly WordPress theme. It is intended for those aspirants who see their initiatives taking place in the world of internet publication. Benqu offers the fastest loading times across all platforms, and its technological features guarantee all the features you may possibly require.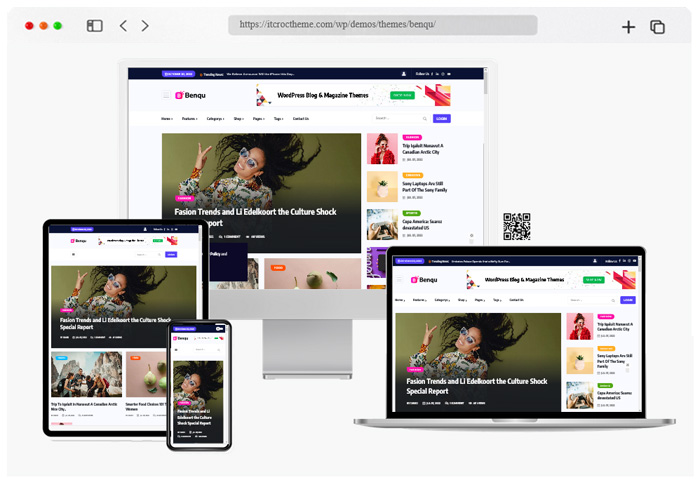 More info / download Demo
Foxiz
Foxiz is an impressive mobile-first Website Builder WordPress theme designed to revolutionize News, Magazine, and Blog websites. It caters to a wide range of topics, including technology, fashion, beauty, gadgets, phone hardware, art, lifestyle, education, culture, travel, viral content, architecture, food, recipes, medical, health, gaming, minimalism, videos, cryptocurrencies, science, podcasts, audio, government, schools, sports, pets, animals, wildlife, fitness, military, reviews, coffee shops, businesses, forums, and more.
With its powerful and fast performance, Foxiz stands out as a top-speed, lightweight, and responsive theme, optimized for excellent user experience on mobile devices. It fully supports the Gutenberg editor, making content creation and customization a breeze. Whether you're a beginner or an experienced web developer, Foxiz, with its Elementor integration, offers a user-friendly website-building experience.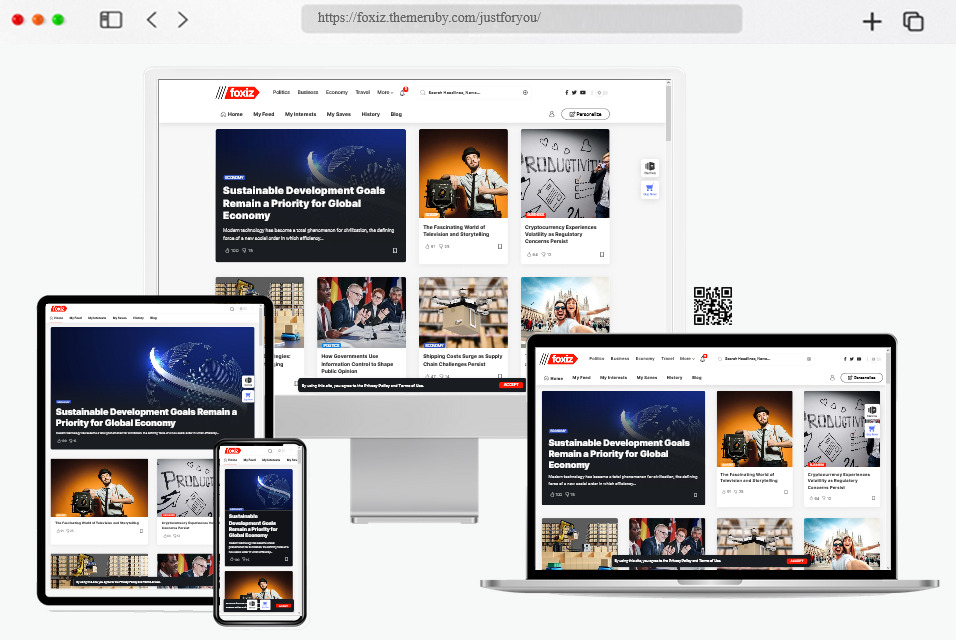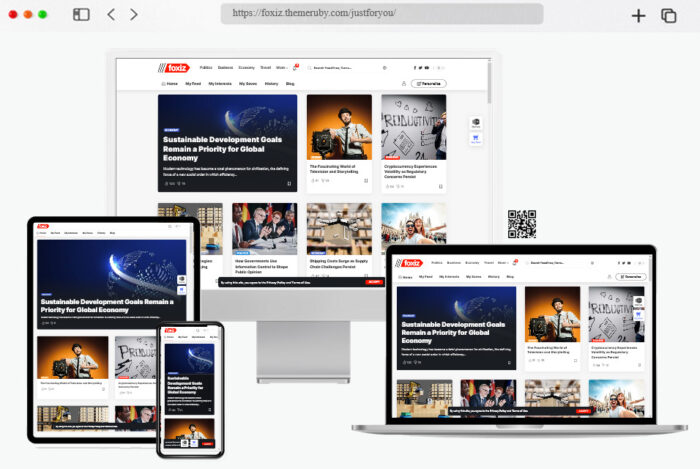 More info / download Demo
Neeon
Neeon is one of the best WordPress news magazine themes due to its adaptable and contemporary design, which makes it suitable for a variety of website concepts. In addition to serving news and magazine websites, it also serves posting purposes. Neeon's modern, clean design and adaptability make it one of the best themes available. It includes all the features necessary for an excellent website for a news magazine.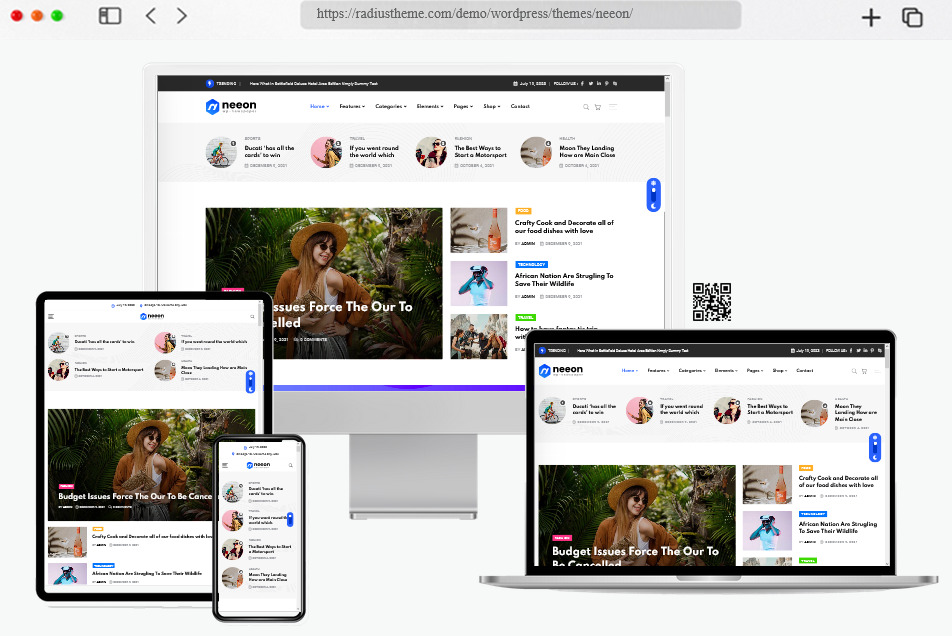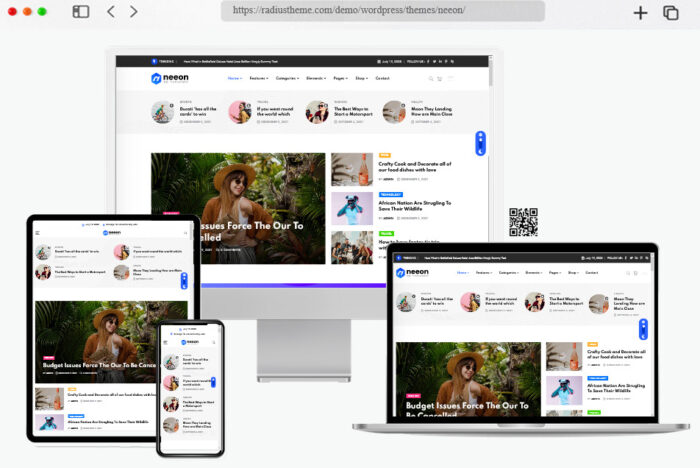 More info / download Demo
Qoxag
Qoxag is a distinct News, Magazine, and Blog WordPress Theme tailored for News Agencies, Business Magazines, and various publishing or review sites. It offers a diverse range of designs suitable for multiple niches, including Newspaper, Gadgets, Personal Blogs, Travel Blogs, Food Reviews, Recipes, Technology, and more. The theme also showcases a Gutenberg Demo with PostX, providing users with an array of creative possibilities and customization options for their websites.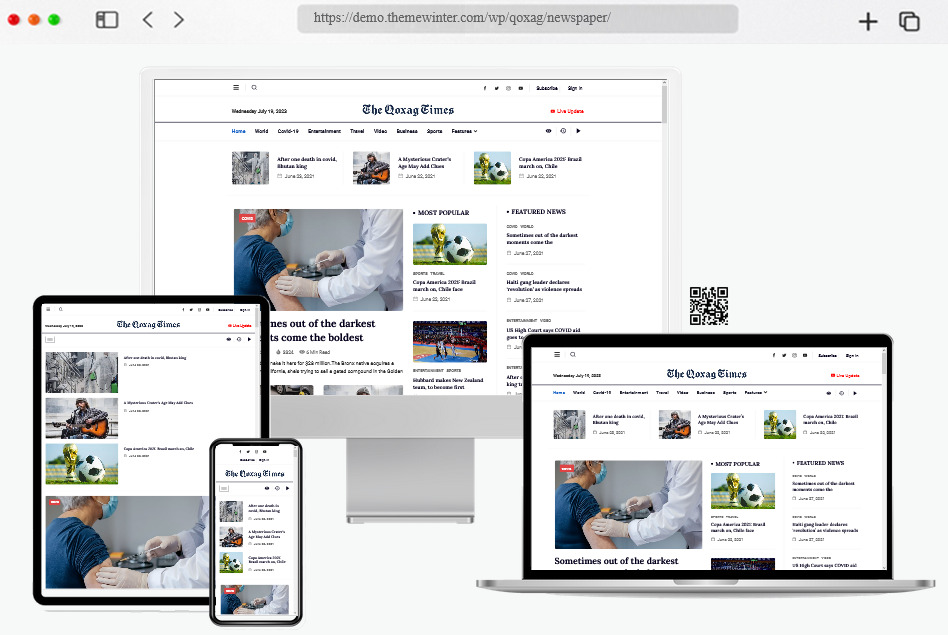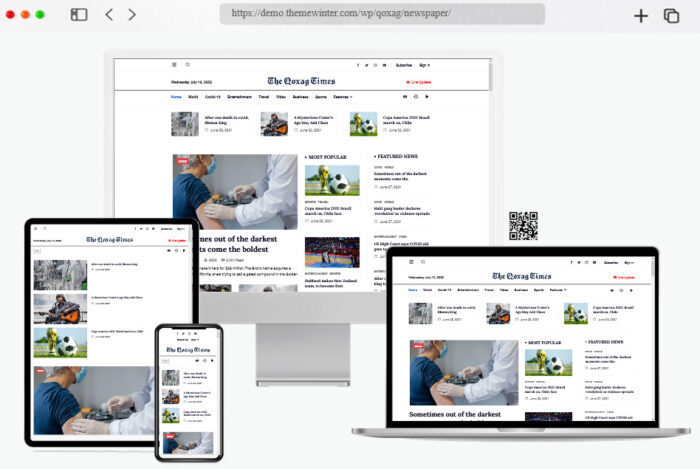 More info / download Demo
Ceris
Ceris is a must-have news and magazine theme featuring a clean and modern design, catering to individuals who wish to share stories about technology, breaking news, or trending products. The theme offers various demos to choose from, catering to different preferences, or users can create their own unique design. Ceris aims to be the ultimate news and magazine theme, providing users with the perfect platform to start sharing their stories today.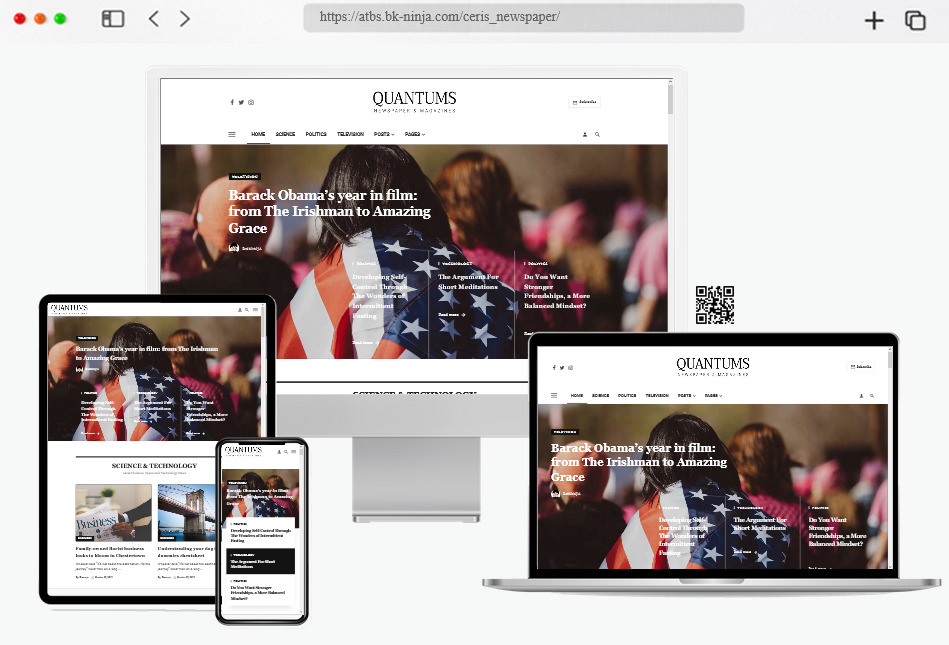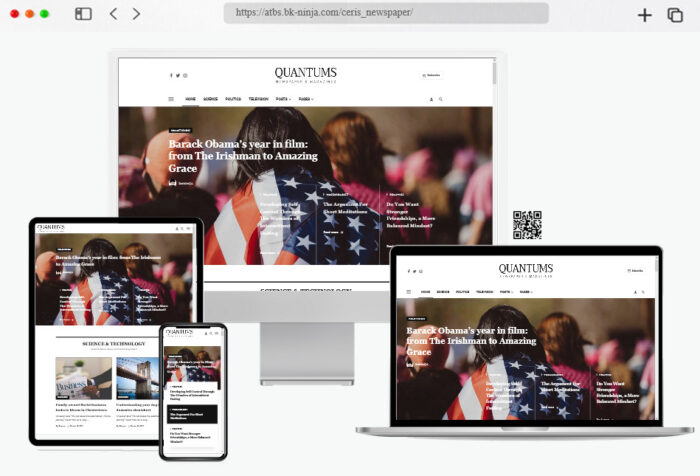 More info / download Demo
Maktub
Clean, quick, minimalist, and portable. EstudioPatagon's Maktub is a very contemporary blog with a strong emphasis on speed and typography. This text-focused theme has a special setting called "text-mode" that could make your website take a long time to load. It also works nicely with any kind of blog or biography blogs.
It's quite light (just 1 required plugin for all features). It is simple to use and modify. has a strong Theme Options Panel and 11 bespoke widgets to make management simpler.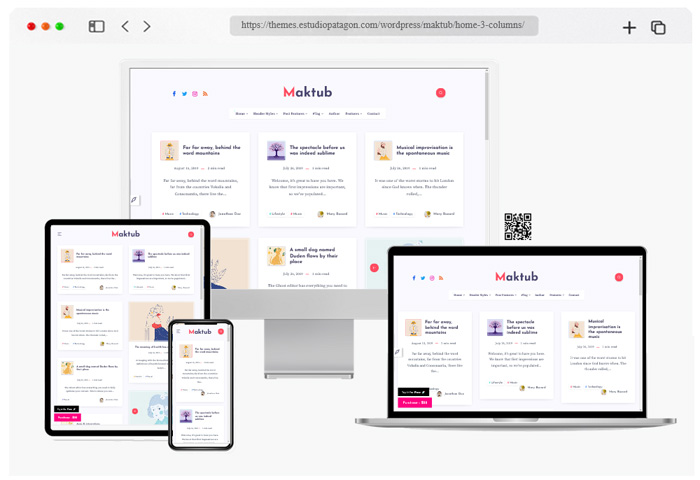 More info / download Demo
Mura
Mura is a WordPress theme that stands out because it is optimized for Gutenberg. This makes it a great choice for both experienced and new bloggers, authors, magazines, and people who make long-form content. 30+ Blog Designs, More effort should be spent on content creation rather than website construction.
Mura offers over 30 different blog layout possibilities with up to 4 columns and optional sidebars, all without the need for plugins. Install Mura, choose a layout, and let it display your stuff.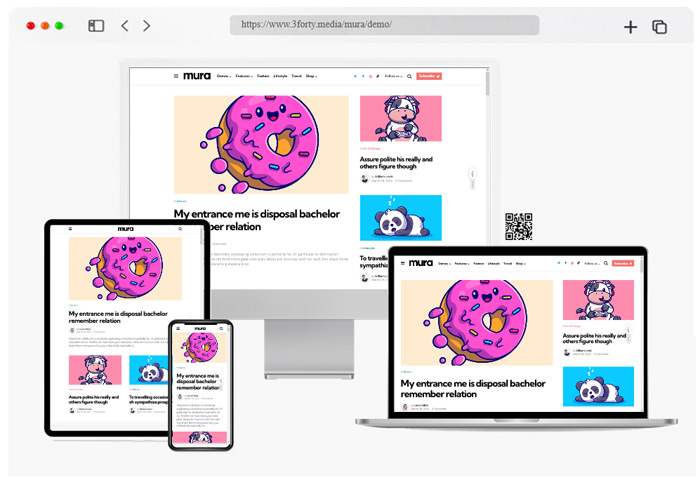 More info / download Demo
Blueprint
For contemporary bloggers and publishers, Blueprint is a fresh and sleek blog & magazine WordPress theme. The dramatic new design of "Dark Mode" is easy on the eyes and improves attention. It has a dark color scheme and may be turned on manually with a toggle or automatically depending on the browser's chosen settings.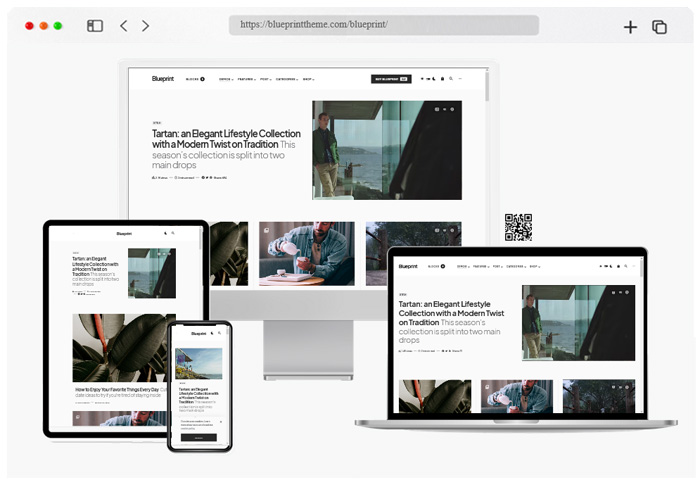 More info / download Demo