Political is not only a political html template also, you can use it for adapt it to your needs. It is easy to configurate, we can offer you a great support and doing easier your its use.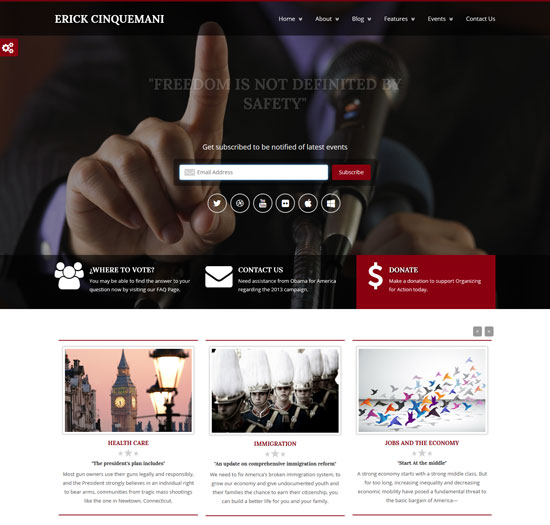 demo more info / download
Politician Responsive HTML5/CSS3 Template
Politician Responsive HTML5/CSS3 Template uses a great deal of white/dark space to create a clean feel to this site. The elements of this web design are nicely spaced out to create a clean overall design. The light/dark background and elegant typography combines to make a very fresh design. This website is far from minimal, yet uses very clean edges, accentuated by the contrasts between content areas and backgrounds to create a highly clean web experience.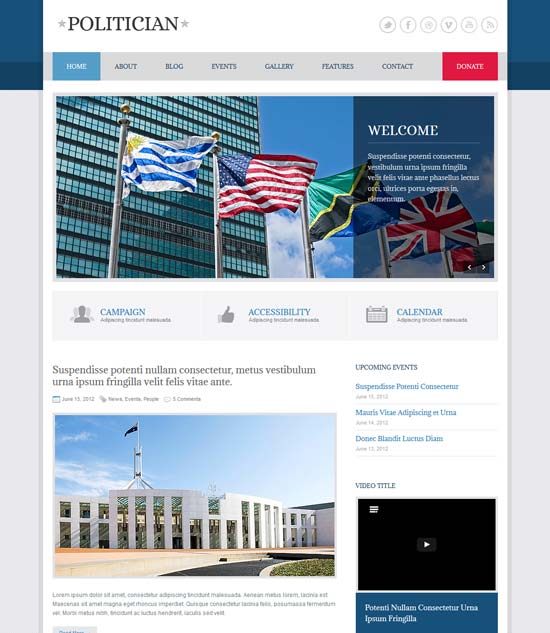 demo more info / download