In the fast-paced realm of digital marketing, businesses and individuals must have an effective online presence. A well-designed website, powered by a WordPress theme optimized for search engine optimization (SEO) and digital marketing, can make all the difference in driving traffic, increasing conversions, and ultimately attaining online success. In this article, we will examine the best SEO and digital marketing WordPress themes that can help you establish a strong online presence and advance your digital marketing efforts.
Choosing the appropriate WordPress theme is essential for establishing a strong online presence and enhancing your SEO and digital marketing efforts. Whether you are an individual blogger, a small business owner, or a digital marketing agency, these top SEO and digital marketing WordPress themes provide a variety of tools to help you achieve your online objectives. Consider your specific requirements, target audience, and desired functionality when selecting the theme that correlates with your digital marketing objectives.
Numérique
Welcome to Numérique, a sophisticated and adaptable Digital Marketing and SEO Theme created for businesses in the Digital Marketing industry. Modern agencies, SEO services companies, social media marketing agencies, and digital studios will find the theme's layouts ideal. It accommodates users of all skill levels, from novices with no programming experience to seasoned programmers."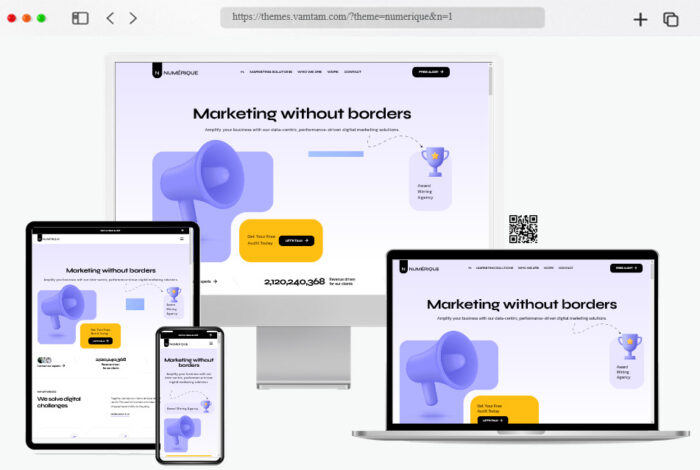 More info / download Demo
Dizmo
Dizmo is a feature-rich SEO & Digital Marketing WordPress theme built with Elementor page builder, utilizing the powerful Radiant Framework & Addons. It boasts SEO-friendly, fast, and mobile-responsive design. Dizmo is a versatile choice suitable for various businesses, including SEO, Digital Marketing, Web Marketing Agencies, and more, catering to web and tech-related ventures with its comprehensive range of features.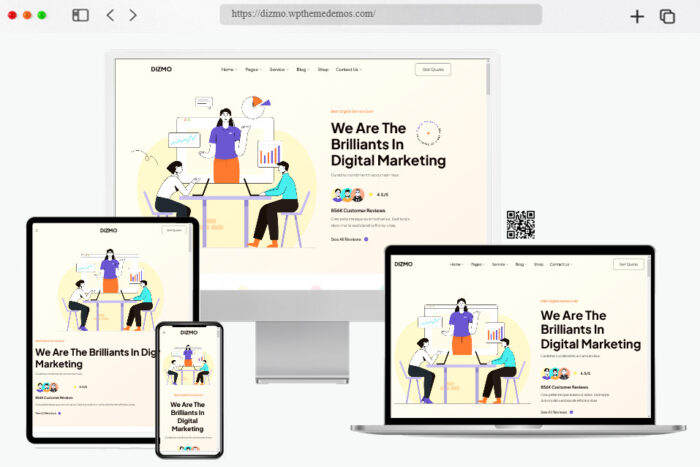 More info / download Demo
Orixy
Orixy is a WordPress theme for creative digital companies that is made to meet their needs. Orixy is a professional place to show off services and files. It has a creative and modern design. It gives you a lot of ways to change things, which makes it easy to make a unique website that looks good. The theme is flexible and SEO-friendly, so it works well on all devices and shows up better in search engines. Orixy is a good choice for creative companies, web design studios, marketing firms, and other similar businesses that want to make a good impression online.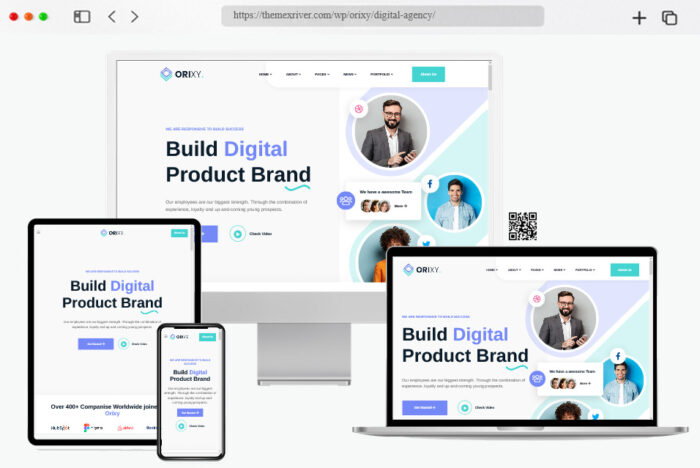 More info / download Demo
Axtra
Axtra is a cutting-edge WordPress theme ideal for digital agencies, design studios, digital marketing agencies, portfolios, and start-ups. It focuses on establishing a professional and modern web presence for design or software businesses. With an award-winning design, engaging animations, and smooth scrolling, Axtra provides an immersive user experience. The theme offers high customization options, including animation, cursor, and color schemes, and comes with detailed documentation for easy customization guidance.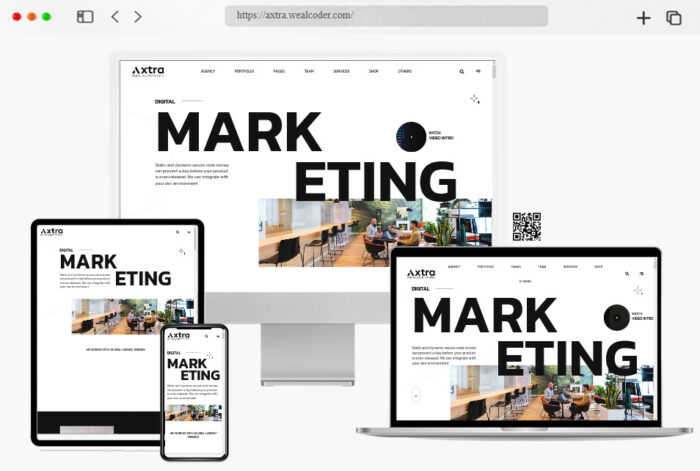 More info / download Demo
Selo
Selo is the ideal choice for that. With the Selo theme, you can build a beautiful, attention-grabbing, and modern website that showcases your vision and professionalism. This is a website for a digital marketing firm, SEO company, web development company, social media marketing company, or digital studio that is neat, contemporary, creative, original, and appealing.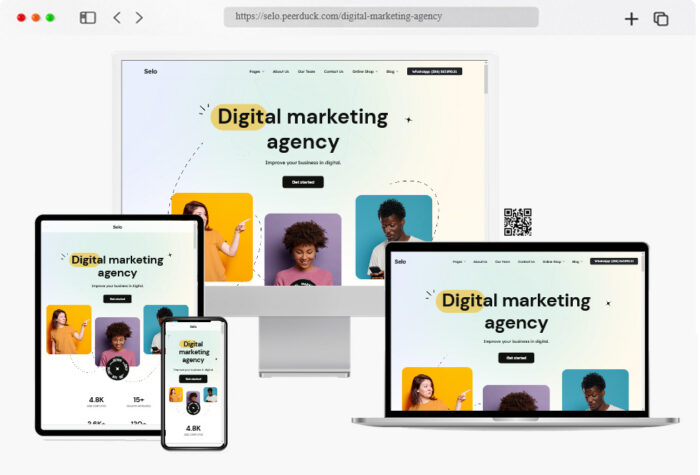 More info / download Demo
Seocify
Seocify was designed specifically for SEO and digital marketing agencies. It utilizes the Elementor front end page builder and the Revolution Slider plugins. It is elegantly and intelligently built to provide the best user experience that you will adore. It is appropriate for a wide variety of online enterprises, including Internet Marketing, SEO Agency, Digital Marketing and Social media websites.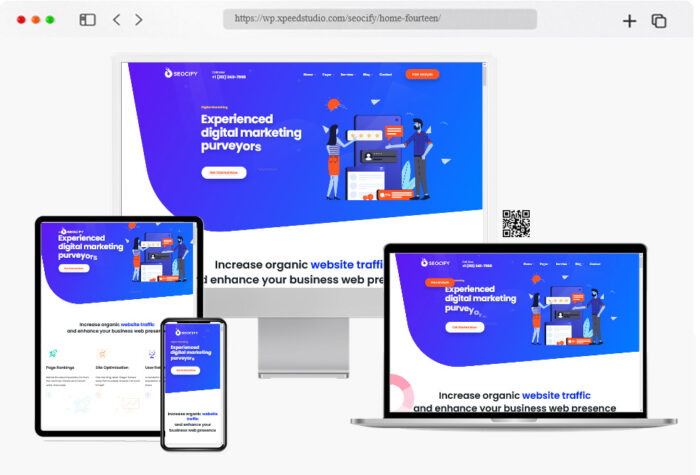 More info / download Demo
Marketum
The quality of your website will make it easy for you to attract new customers to your business. If you want to make a site like this, you should take a look at the Marketum WordPress theme. It's the best WordPress theme you can find, and you can use it to make a great website for your business without much trouble.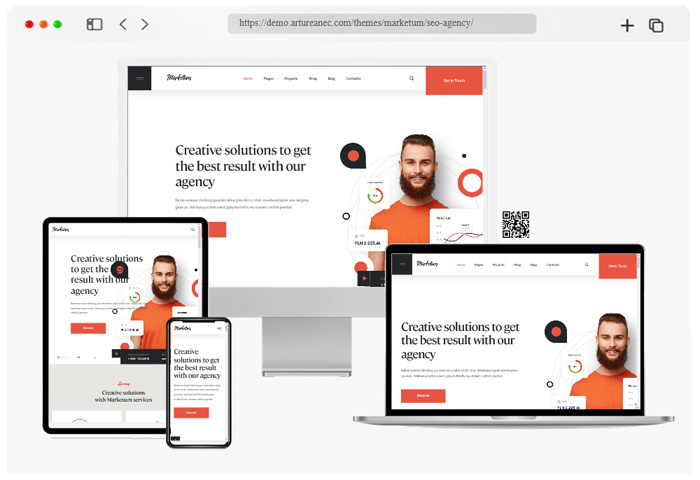 More info / download Demo
Affirm
You can make an amazing website using more than 200 sections and pages that have already been made. Just put together the blocks you like the most. It will look great no matter what. You can become a power user and take your website to a new level with Elements.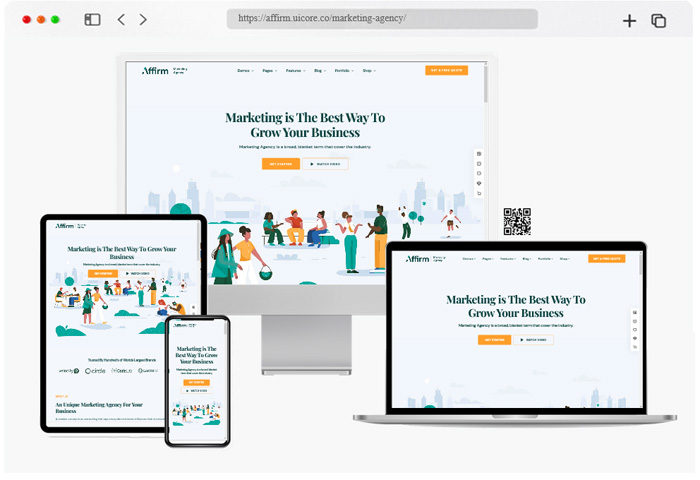 More info / download Demo
Whal
Whal is an SEO and digital marketing-friendly WordPress theme. People feel like they can trust you because it looks clean and modern. Users of Whal can show off their many digital marketing services, such as Search Engine Optimization (SEO), Social Media Marketing (SMM), Search Engine Marketing (SEM), and so on.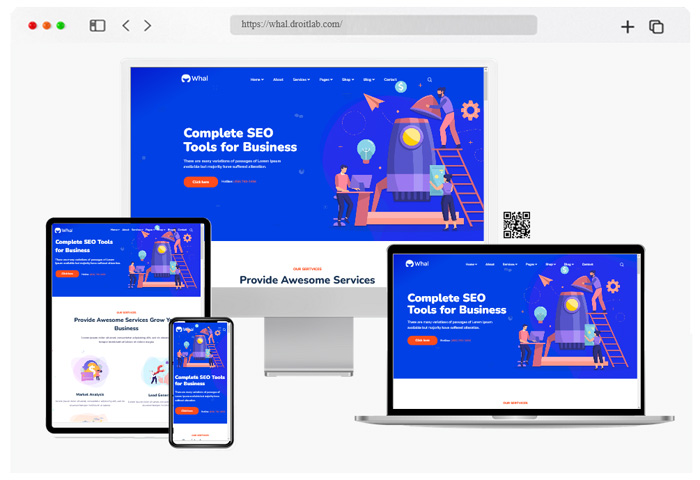 More info / download Demo
Ewebot
Ewebot is the top-rated SEO & Marketing Elementor WordPress theme, designed specifically for digital agencies. It offers clean and impressive designs tailored to various marketing services, including SEO, website analysis, optimization, and link building. The theme's custom pages feature numerous content blocks to create unique layouts.
It comes with the powerful Elementor drag and drop page builder and WPDaddy Header & Footer builder, allowing easy customization. The smart one-click demo import tool simplifies the setup process, making it a convenient choice for building professional marketing websites.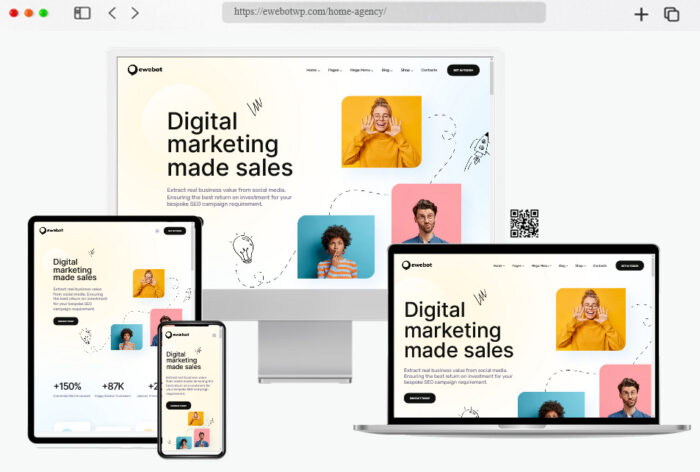 More info / download Demo
Seosight
Seosight WordPress Theme offers a fresh and unique approach for SEO agencies, marketing companies, digital agencies, and e-commerce businesses. Its exceptional and eye-catching design sets it apart from other SEO themes, making the website stand out to visitors.
Seosight caters to the diverse needs of SEO agencies, experts, freelancers, online marketers, and various other businesses in the digital realm, including web and corporate website development. This SEO theme has the potential to lead any business to success due to its versatility and engaging design.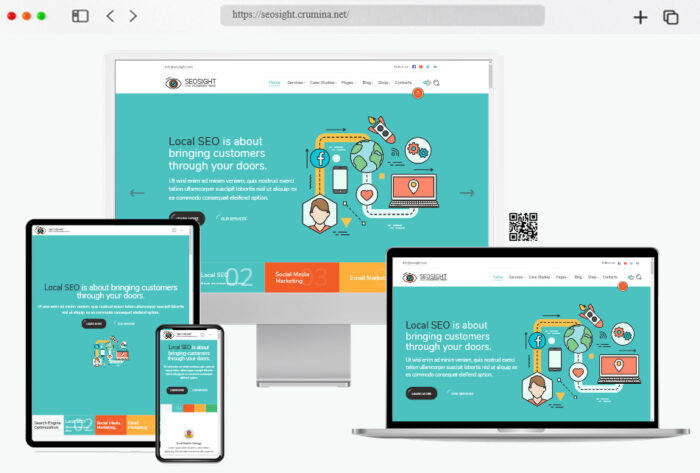 More info / download Demo
SEO Lounge
SEOLounge is an SEO & Digital Marketing Agency WordPress theme specifically designed for SEO and digital marketing companies. It provides a range of features, including 15 home page designs, 20+ practical inner page designs, a blog, mega menu functionality, WPBakery template block builder, and 6 months of included support.
This theme is an all-in-one solution for succeeding in the digital marketing business, offering a variety of layouts and support to meet the needs of SEO professionals and agencies.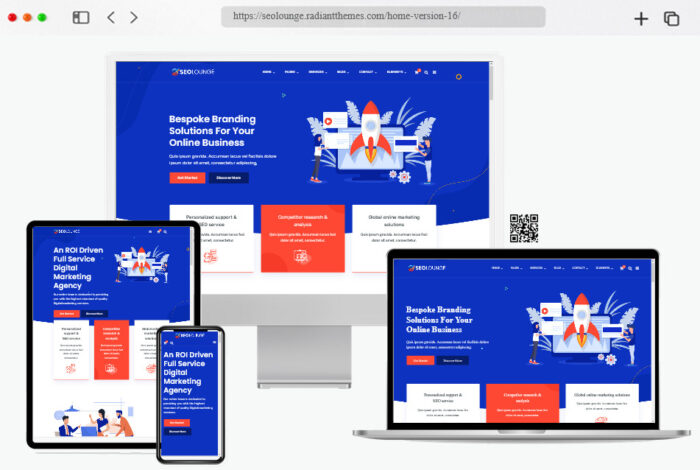 More info / download Demo
Onum
Onum is a business-oriented WordPress theme designed specifically for SEO & Digital Marketing firms and SEO service providers. It includes a user-friendly drag-and-drop page builder (Elementor) that makes website customization simple. Built with cutting-edge web technologies such as the Bootstrap framework and Sass, and with coding quality in mind, Onum ensures browser and device compatibility for a seamless user experience.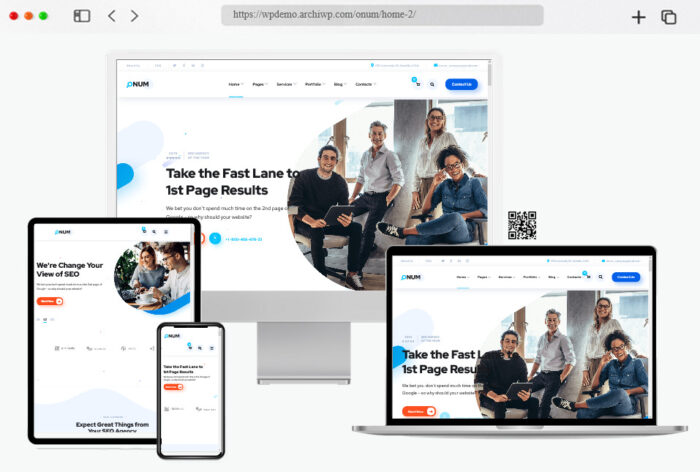 More info / download Demo