As a writer, your blog is your digital canvas, and the right WordPress theme can turn it into a captivating masterpiece. Whether you're an aspiring novelist, a seasoned journalist, or a creative wordsmith, a well-designed blog can enhance your content and leave a lasting impression on your readers. In this blog post, we'll explore the best Writer WordPress Themes that are tailor-made to cater to the unique needs of authors, bloggers, and storytellers alike.
Your writing deserves the perfect platform, and these best Writer Themes offer an array of options to suit your unique style and purpose. Whether you're a novelist, poet, travel writer, or inspirational blogger, there's a theme to complement your content and elevate your blogging experience. Choose the one that aligns with your vision and let your words shine in the digital realm!
Openup
OpenUp is a highly versatile and exceptional Writer WordPress Theme tailored for AI Content Writing/Generator websites. Its sleek and contemporary design makes it an ideal choice for creating landing pages related to AI Writer, Copywriting, OpenAI Content Generator, Chatbot, and Voice Generator services.
The theme incorporates the AI Engine plugin, which empowers users to create chatbots like ChatGPT, generate content and images, utilize templates for AI-related tasks, receive swift title and excerpt recommendations, leverage AI Copilot in the editor for improved efficiency, and monitor OpenAI usage, among other features.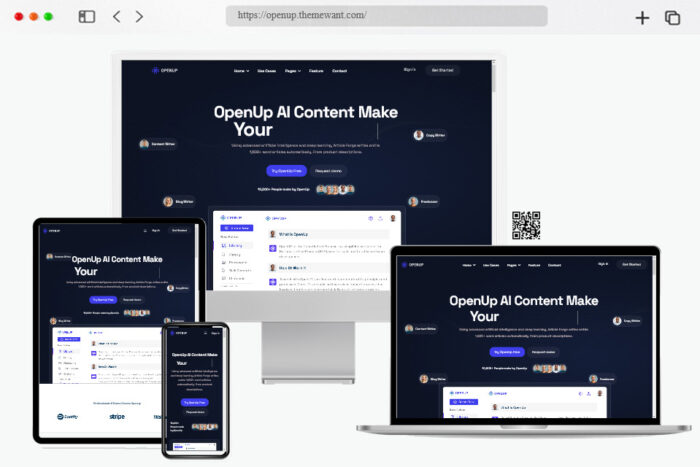 More info / download Demo
CopyGen
CopyGen is a set of customizable writer template that includes the Elementor page builder, offering a powerful and user-friendly tool for front-end customization. With easy setup and professional design, CopyGen enables users to create impressive websites quickly, providing essential features like portfolio pages, blogs, testimonials, and personal profile pages to establish a strong online presence for their business.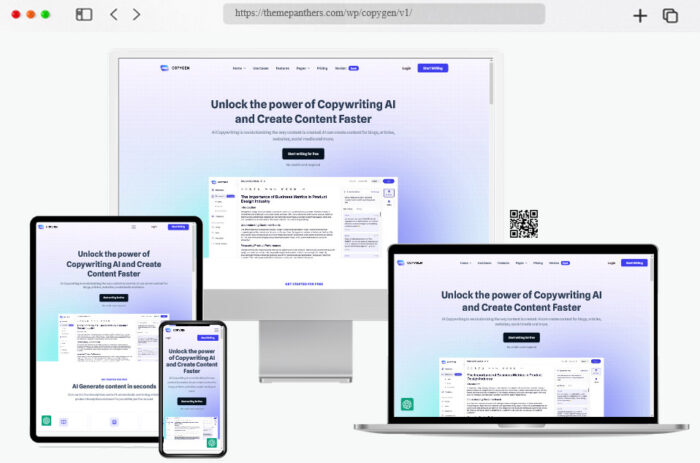 More info / download Demo
ReDesk
ReDesk is a WordPress theme specifically designed for content writing and copywriting services. It offers a range of rich features that make it an ideal choice for starting a content writing business. The theme stands out with its unique and appealing design. Additionally, it includes a useful cost calculator that helps determine the fees required for content writing and copywriting services. Overall, ReDesk is a leading solution for individuals looking to establish their content writing business online.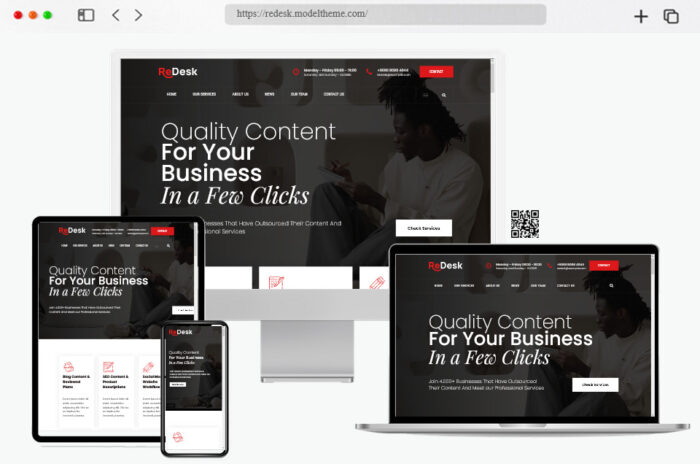 More info / download Demo
Petite Stories
Petite Stories is a Minimalist writer WordPress Theme with clean look, awesome features and One Page/Fully Responsive design. It is a perfect choice for personal blog, blogs about recipes, articles, shopping guide and many more.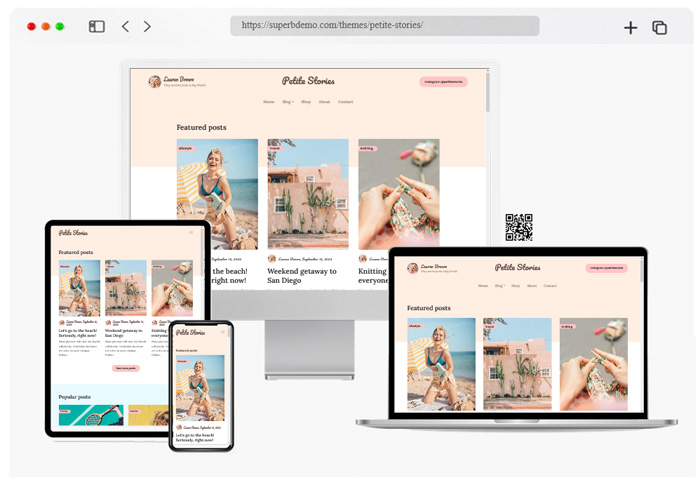 More info / download Demo
Mura
Welcome to the Mura minimalist writer theme, a very lightweight theme with an elegant structure. The color palette is inspired by modern minimalism and the clean design will add a new dimension to your content on any device. The advanced typography options allow for intuitive customization of all text elements on your website. The theme is fully responsive and adapts perfectly to any screen size, whether it's a smartphone or tablet.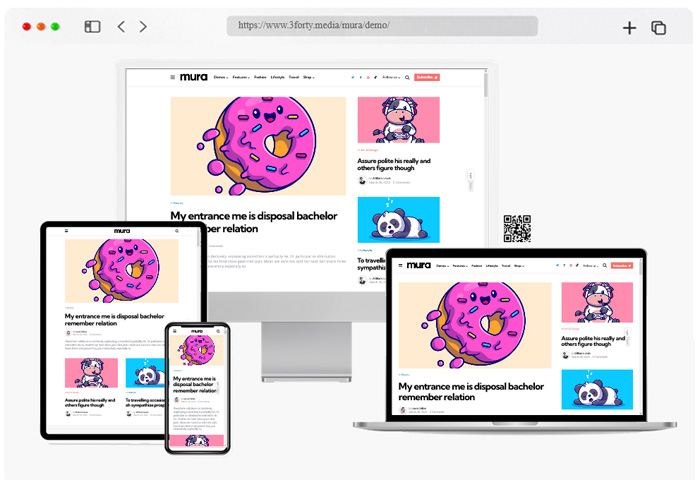 More info / download Demo
Rosetta
The Rosetta Minimalist WordPress theme is the perfect theme to help you build a website effortlessly. It comes with beautiful, modern and interactive UIs that are easy to use and help create a professional looking website within minutes. The theme is responsive and looks great on tablets and mobile phones. Features: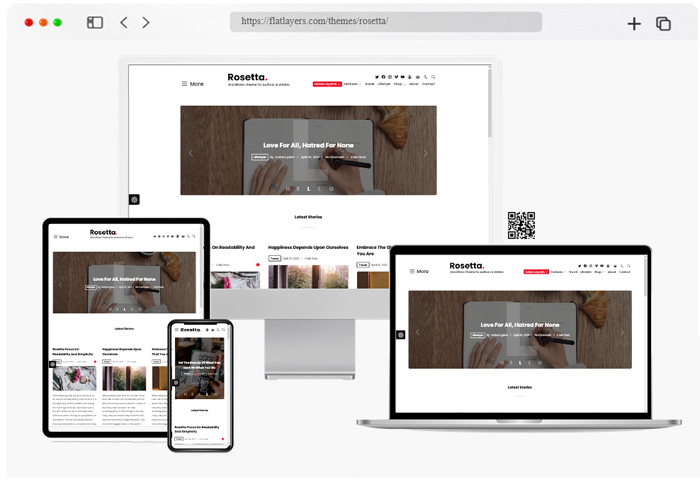 More info / download Demo
Crator
Crator is a functional and minimal WordPress theme for writers. It comes with a wide range of custom post types to make it easy for you to write, from posts and pages to excerpts with quote blocks, text images and more. It also supports WPML compatibility and has translation ready files as well.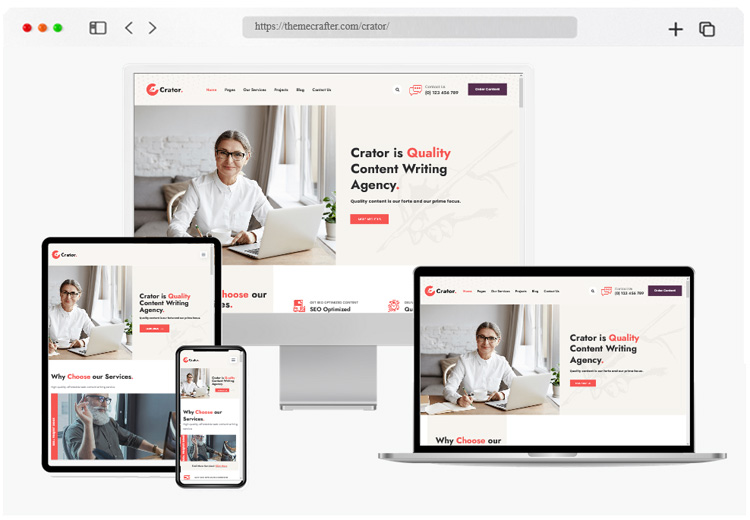 More info / download Demo
Odrin
Odrin is a cutting-edge WordPress theme designed specifically to support writers of books and other written works. It is compatible with the popular e-commerce platform WooCommerce, and it features a sophisticated page-flipping effect, numerous shortcodes, and pre-built themes designed specifically for authors and their works.
To that end, it's the most effective method of promoting and selling books online. In short, it has all the hallmarks of a WordPress plugin and more besides. If there is a function or setting that you require but do not see in the program, please contact us through the "Support" page.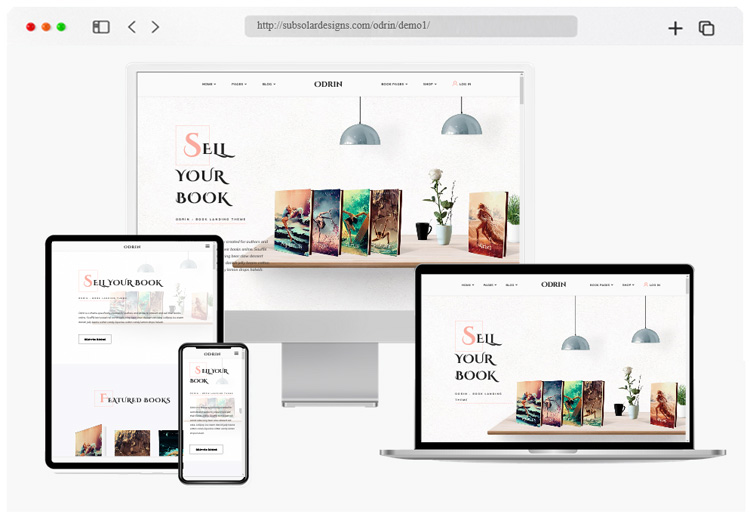 More info / download Demo
Leona
Using the Leona WordPress Theme for authors and writers, which was developed specifically with authors and book writers in mind from the outset, will make your online content more discoverable. Because the Leona WordPress Theme was developed just for book authors. Leona will assist you with creating a profile and resume that best showcases your skills and interests.
Part of this is highlighting your accomplishments. The Leona website creator was developed from the ground up with writers in mind. It's sleek and contemporary in design, and packed with useful features that will help you showcase your books in the best light possible.
Gaining greater online visibility is facilitated by this. In this manner, you may showcase your library in a way that will do it both practical and aesthetic justice. It has a sleek and contemporary design, and is equipped with useful tools that may improve the visibility of your books. This makes it an excellent option for anybody who intends to operate a legitimate publishing company.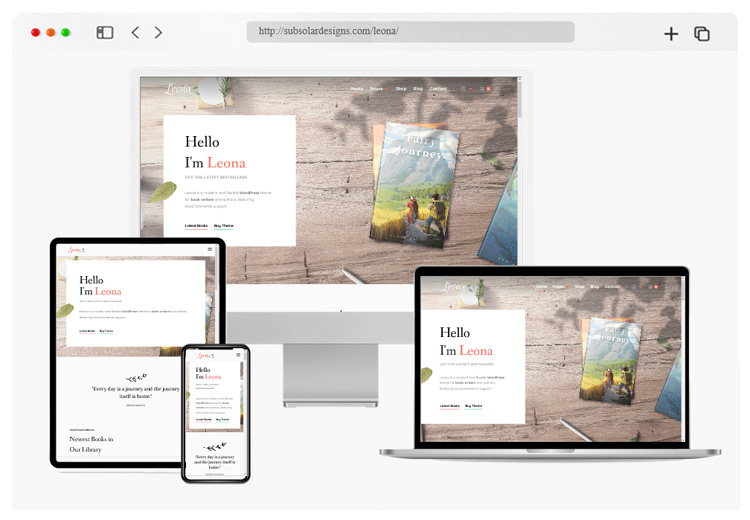 More info / download Demo
Typology
Typology is a modern, text-based, and basic WordPress blog theme made for bloggers who just want to write (like writers and book authors) and don't want to have to look for photos to go with their posts. Typology was made for bloggers who want to just write (like writers and book authors). It has a unique, minimalist design that focuses on beautiful typography.
Because of this, it will make your website look great whether or not you use images. You just have to write your blog posts like you usually do, and Typology will take care of the rest. In recent years, blog posts about typography have become more popular because the subject is easy to understand.
With just a few clicks of the mouse, your blog will be live on the internet, and this simple theme's easy-to-use features will help you build a successful website. Most of the articles in our knowledge base have a lot of information, and they are set up in a way that makes them easy to find. If you have questions about the Typology minimalist theme or want to find out more about it, the articles below can help.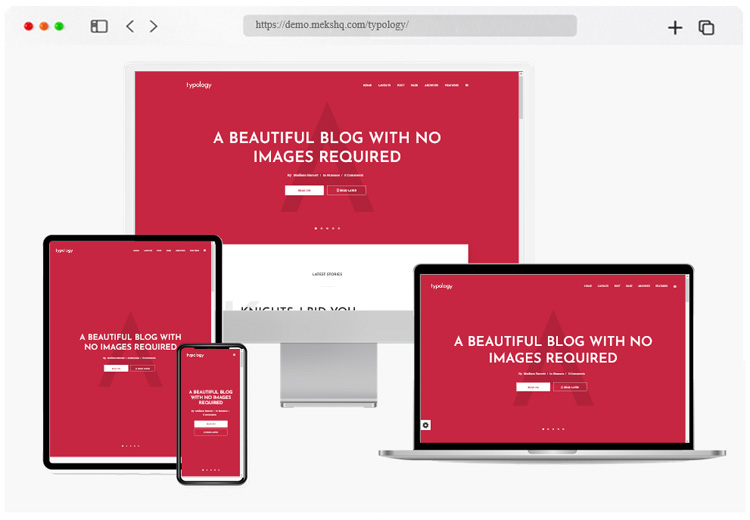 More info / download Demo
Belletrist
I want to tell you about the WordPress theme for Belletrist writers. It's a wonderful location with lots of incredible stories that are well worth reading. Continue reading if you want to know more. We designed Belletrist with every design template and feature a contemporary blog could desire for both modern author blogs and bookstores.
We were looking to connect with contemporary authors. This product has full compatibility with Elementor Page Builder, a wide variety of intriguing single post designs, blog list designs, and much more. Sometimes a book's cover can reveal a lot about what's inside.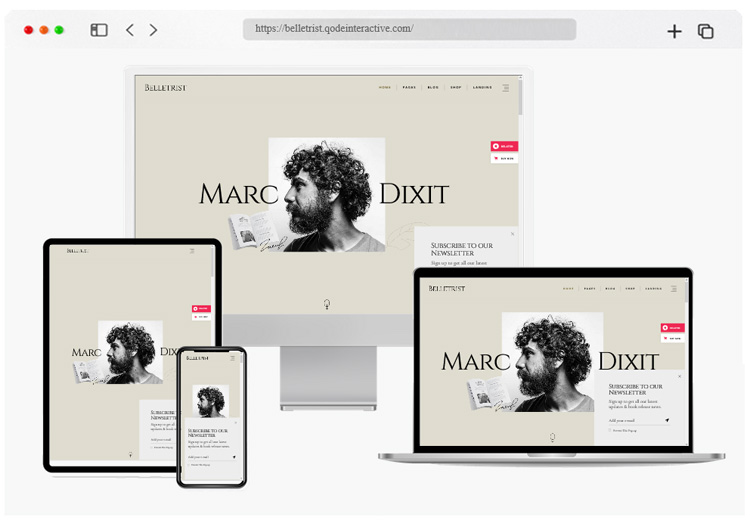 More info / download Demo
Blog for Writers and Journalists
Authors and journalists frequently use blogs as a platform for publishing their work. This is largely because of blogs' appeal to a wide audience and their cool factor. In addition to having a modern design, the author WordPress theme also has a practical one. Since they would be the ones using it most, authors and professional bloggers were considered to be its primary users from the very beginning of the design process.
Additionally, the theme has an interface that makes it simple for writers and copywriters to highlight their abilities on a website. This is merely one of the many benefits that come with the theme purchase. We made some changes to the theme's configurations so that it could be used with WooCommerce, which would facilitate the sale of books and other items that fall into the same broad category.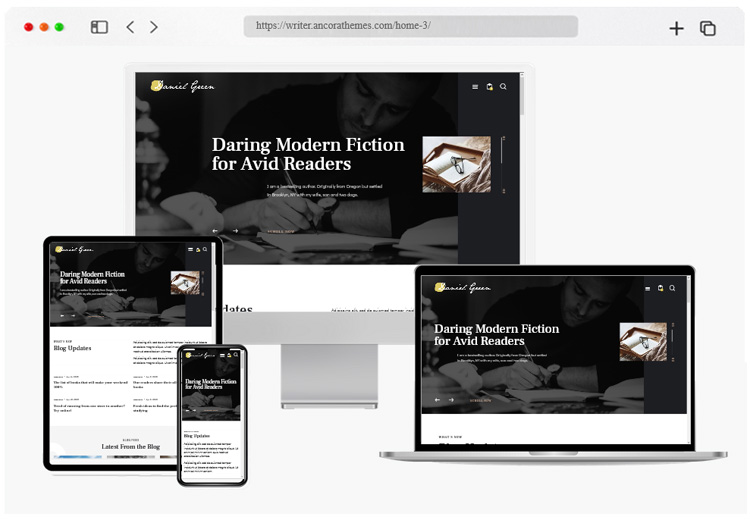 More info / download Demo
Auteur
Auteur is a Best Writer Theme designed for authors, bloggers, publishers, and book-related services. It caters to writers and professional bloggers, offering an elegant design and a seamless user interface for a great user experience. The theme comes with premium plugins like WPBakery Page Builder and Slider Revolution, as well as a variety of comprehensive shortcodes to aid in creating a professional website.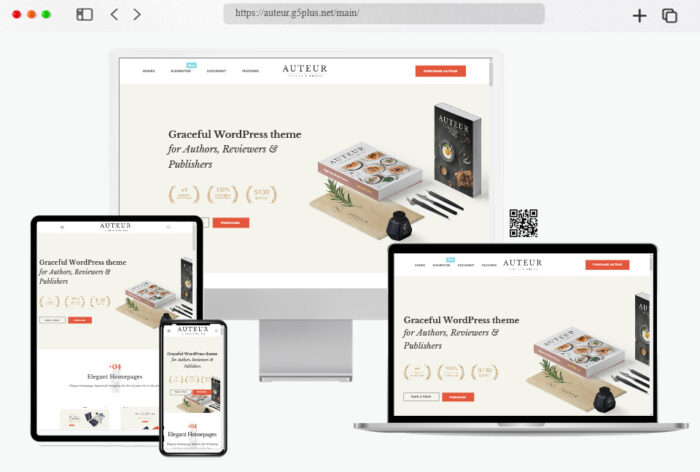 More info / download Demo
Cetara
Cetera is the ultimate WordPress theme designed for authors, reviewers, publishers, book distributors, and book stores, catering to the writing and book-related industries. It offers eCommerce features to showcase books, share information, and boost sales. The theme includes 5+ elegant homepages and various layouts for shops, product pages, and blogs, providing all necessary source files for easy customization and extension.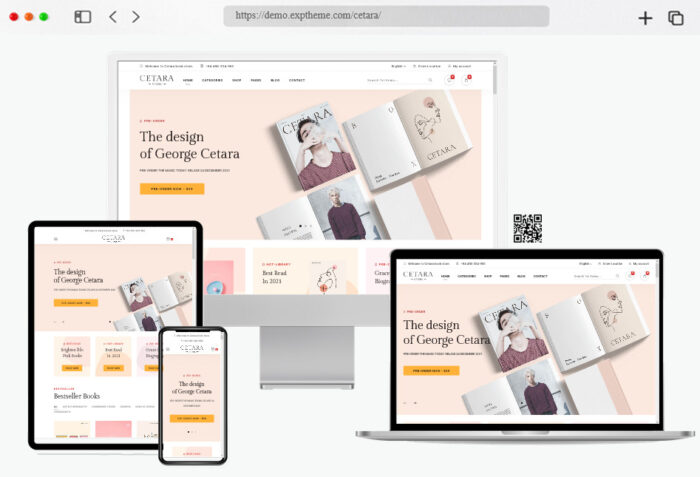 More info / download Demo
Typer
Typer is a fast and modern minimalist writer theme designed for publishers, bloggers, and news magazine websites. It offers a front user profile feature, allowing others to publish articles on your site. The theme fully supports the Gutenberg builder for writing blog posts and provides the flexibility of creating stunning landing pages with Elementor.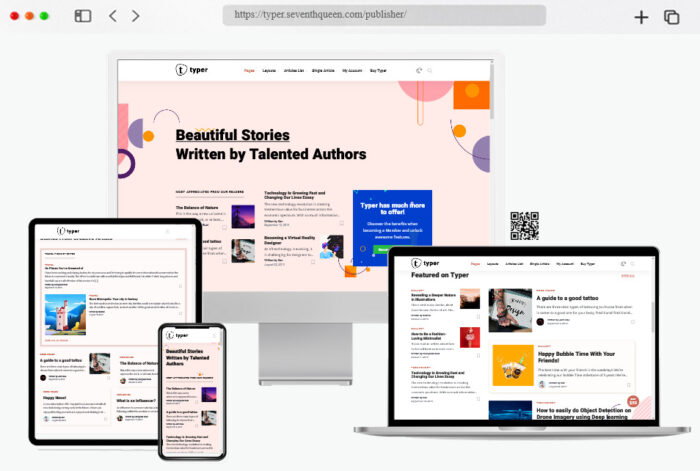 More info / download Demo