The car rental industry relies on seamless online experiences to attract customers and streamline bookings. A well-crafted website is essential for building trust and providing easy access to rental services. In this blog post, we dive into the world of car rental website templates, guiding you through the process of selecting the perfect template to accelerate your car rental business.
Getrider
Getcar is a modern HTML template tailored for carpool and transportation services. Featuring a powerful search tool and informative homepage layouts, it offers a user-friendly experience. Designed for quick load times and easy installation, it's perfect for individuals providing rides and related services.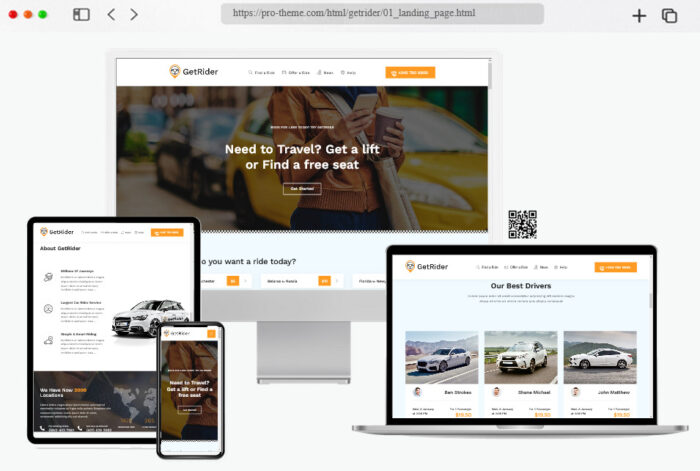 More info / download Demo
Dreams Rent
Dreams Rent is a global car rental platform offering a diverse range of vehicles for rent to both individuals and businesses. The user-friendly website and streamlined booking process simplify car rental for personal and commercial needs. Prioritizing customer satisfaction, Dreams Rent ensures well-maintained, clean, and safe vehicles. A dedicated customer service team is readily available to address any inquiries or concerns.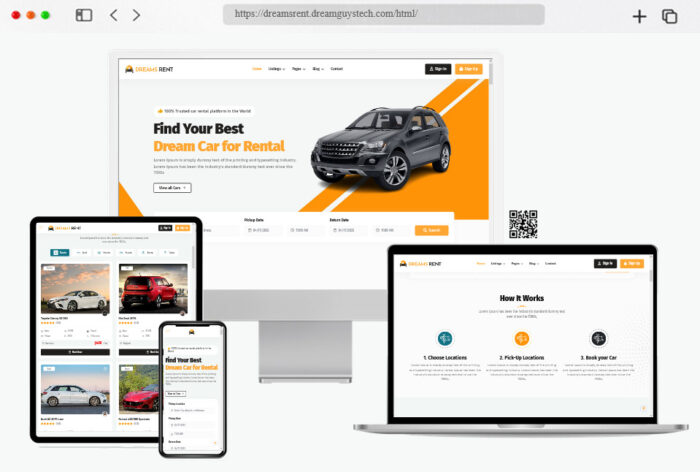 More info / download Demo
Rentaly
Rentaly is a premium website template designed exclusively for car rental services. Crafted by an experienced ThemeForest author with over 14 years of expertise, the template boasts a modern and professional design. Utilizing top-tier coding and design practices, Rentaly offers a range of stunning styles and elements, enabling users to swiftly create a polished and professional car rental website.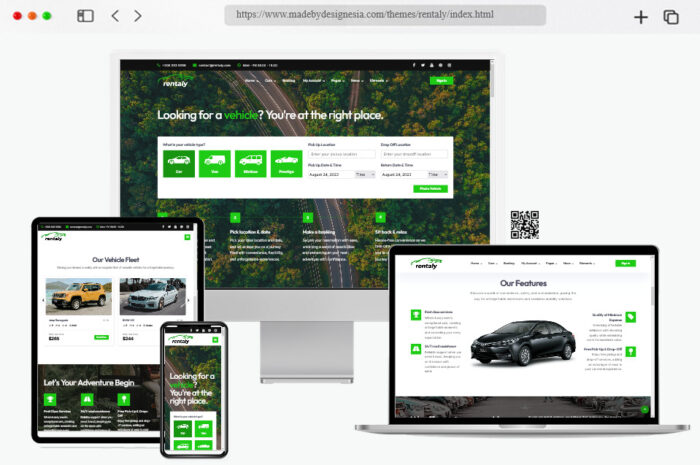 More info / download Demo
Waydex
Waydex is a contemporary and responsive HTML template featuring creative design elements, two homepage options, and distinct pages for blogs and cars. Designed for car rental, auto dealers, leasing, or booking websites, Waydex offers versatility for creating various types of automotive-related platforms.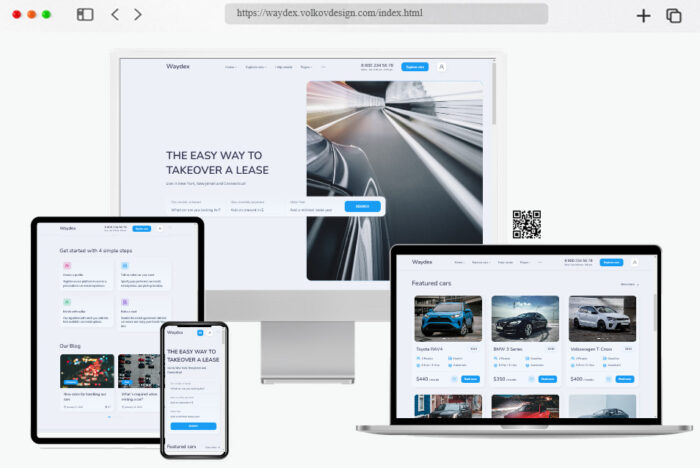 More info / download Demo
Gauto
Gauto is a fully responsive React template developed using React-Bootstrap and Pure React js, omitting jQuery. Tailored for users seeking online car rental and booking services, Gauto offers a modern design and seamless user experience. With meticulous attention to detail, each page is designed for clarity and contemporary aesthetics across various devices. Incorporating modern technologies and clean code, Gauto is developer-friendly, featuring React Components and comprehensive documentation for easy project customization.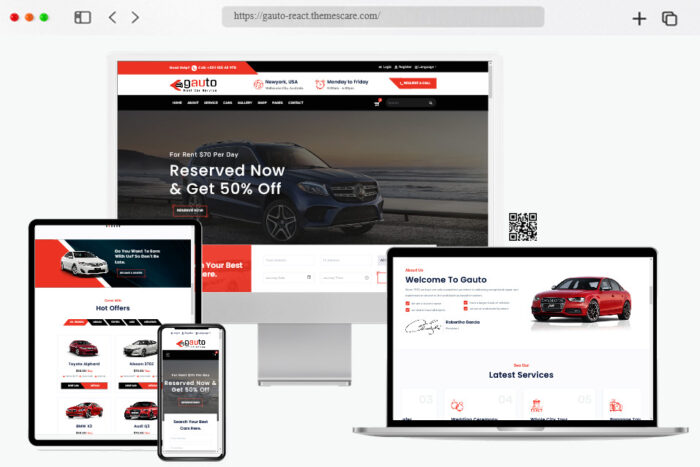 More info / download Demo
Rent It
Rent It-Car Rental offers six distinctive home page styles with trending templates, delivering a unique and captivating user experience. With user-friendly interfaces, the themes come in sixteen appealing color options. This template features both single and multi-page versions, showcasing advanced car lists in Grid and List View. It includes a booking form with reservation details in HTML, provides Google maps integration, advanced search options, free assistance, and comprehensive documentation.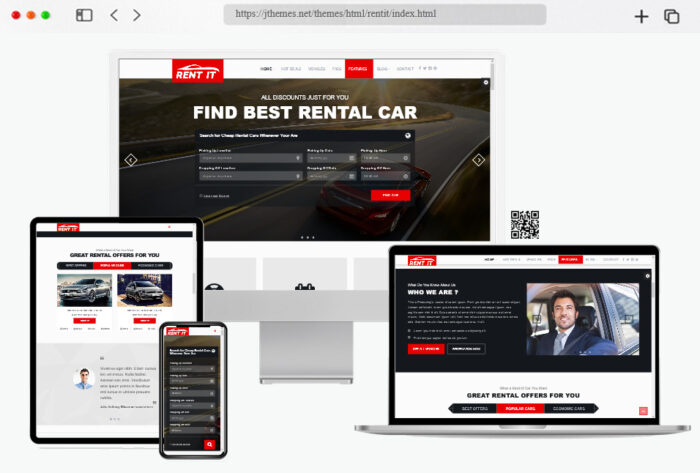 More info / download Demo