Are you a dentist or a dental clinic looking to establish an online presence? Look no further! Our Dental WordPress Themes provide everything you need to build a professional and visually appealing website for your dental practice. With their clean and modern designs, these themes are tailored specifically for dental clinics, dental surgeons, orthodontists, and other dental professionals.
Packed with features like appointment booking, services listing, patient testimonials, and even online payment integration, these themes make it easier than ever to connect with your patients and offer them a seamless online experience. Whether you're just starting out or need to revamp your existing website, our Dental WordPress Themes are the perfect solution to showcase your expertise and grow your dental practice. Browse through our collection today and take your dental website to the next level!
Dantal
The Dantal WordPress theme is a clean, modern, and original choice for dental centers, dentists, and dental practice websites. A website is crucial for attracting potential patients in this industry, and Dantal offers the perfect solution. With this theme, you can easily create a stunning and eye-catching medical website that effectively conveys your vision and customer-centric approach.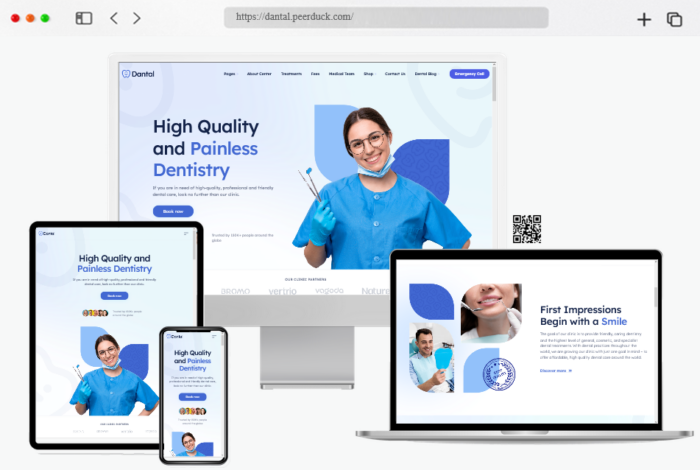 More info / download Demo
Tooth Fairy
Tooth Fairy is a fresh and clean WordPress Theme designed for dental clinics and related dental treatment businesses. It's also suitable for a wide range of medical and healthcare-related establishments like hospitals, research centers, dentists, and pharmacies. The theme features a corporate design in soothing shades, instilling confidence in the premium quality of your medical services.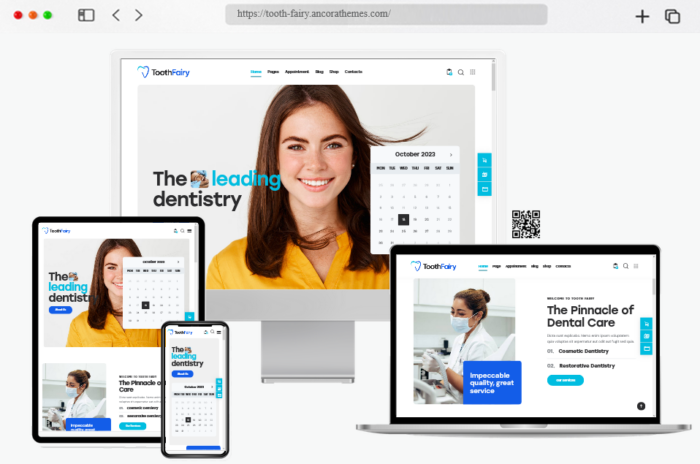 More info / download Demo
TruSmile
The responsive and retina-ready TruSmile WordPress Theme is for dentists and medical websites . It comes with a nice selection of flexible homepage templates and many different layouts that are perfect for dental doctors, dental braces and dental fillings. Meet a real WordPress beauty and use TruSmile to build your new dental website.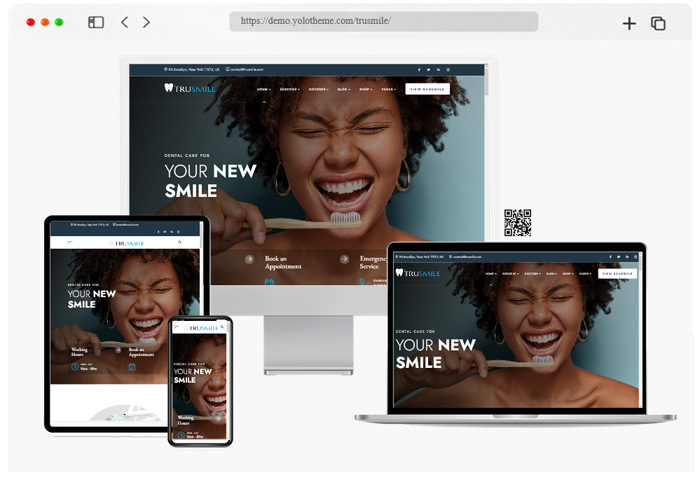 More info / download Demo
Dentalo
Dentalo is a multipurpose WordPress theme for websites that deal with health and medicine. It is a great template for doctors, dentists and any other type of health or medical organization. It is made for a specific purpose, has a responsive layout, and has special features.
The Dentallox template has all the features you need to have an online presence, such as a gallery, blog, contact forms, testimonial, team, and appointment page, among other things. Dentallox is a great way to improve your online presence.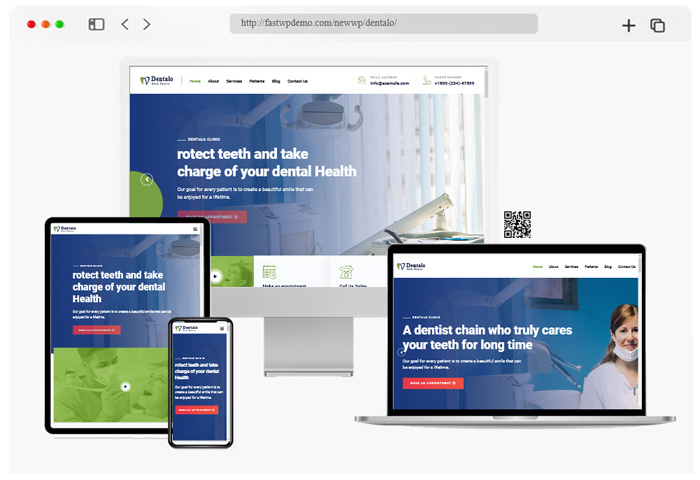 More info / download Demo
Rola
Rola is a creative and beautifully designed modern responsive WordPress Theme specifically created for Medical, Hospital, Dentist, and Dental Clinic websites. It's well-suited for a wide range of medical and healthcare-related businesses, including dental practices, doctor's clinics, hospitals, cosmetic surgery centers, medical laboratories, centenary clinics, and pharmacies. The theme offers multiple demo variations with blog and inner pages and is developed using popular tools like Elementor, ACF Pro, Redux, Bootstrap, and Sass.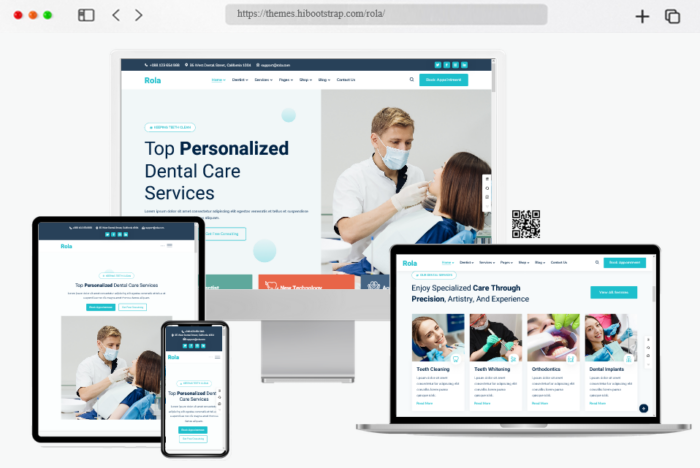 More info / download Demo
Healthy Smiles
The Healthy Smiles Dental & Dentist WordPress Theme for Elementor is an all-in-one solution for dental clinics and practitioners. It offers dedicated dentistry features and a clean medical design, making it suitable for dental clinics and aesthetic dentistry services. This theme is designed to be a comprehensive solution, with a focus on research-based design, niche-specific functionality, layouts, and user-friendliness. It aims to simplify the process of managing dental websites, providing an easy and intuitive experience for website administrators.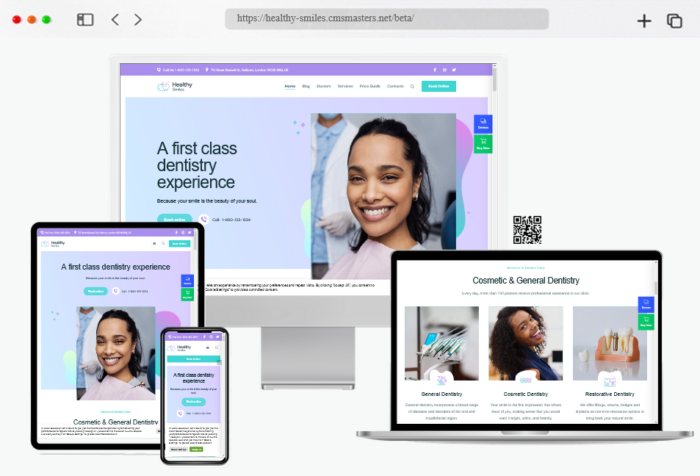 More info / download Demo
DentiCare
DentiCare is a WordPress Theme tailored for dentists, dental practices, and dental tourism businesses. With its unique design and pre-made content, it's an ideal choice for the dental industry. This theme is thoughtfully created to meet the specific needs of dentists and dental tourism practices. It offers four impressive demos with distinct designs and well-crafted inner pages to help you create a standout website for your dental business.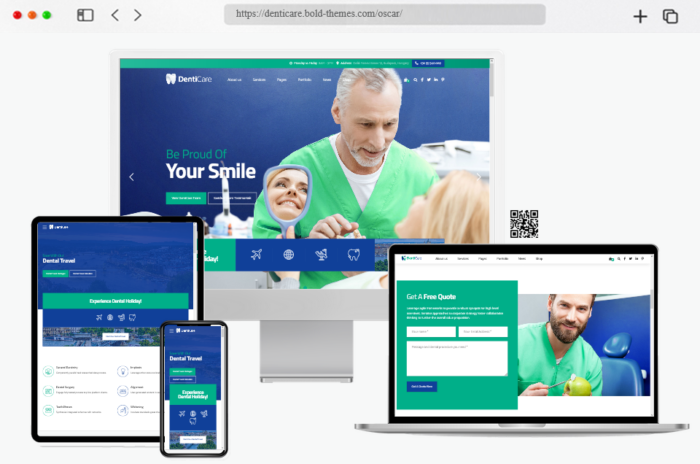 More info / download Demo
Medizco
Medizco is a WordPress theme crafted for various healthcare-related businesses, including hospitals, dental services, skincare, and pharmacies. It offers a beautiful and unique design perfect for establishing a strong online presence. The theme is fully responsive and compatible with all major handheld devices, ensuring a seamless user experience across different platforms.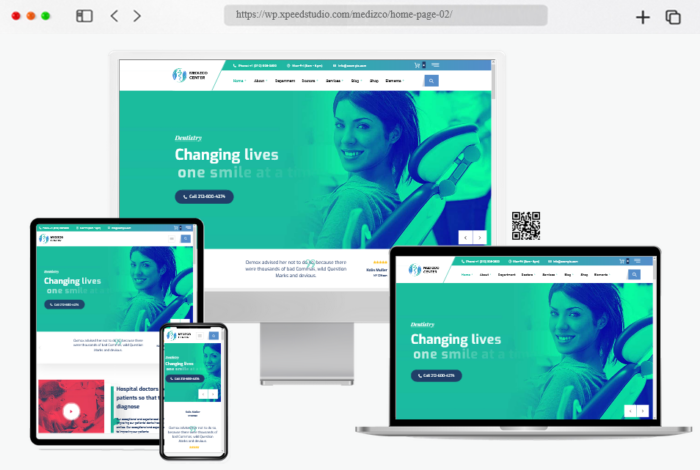 More info / download Demo
Dentiq
Dentiq is an ideal WordPress theme for dental practices seeking a distinctive online presence. It offers a visually stunning design with unlimited customizable color schemes to appeal to a broad patient demographic. The user-friendly navigation ensures that patients can easily access information about your practice and services.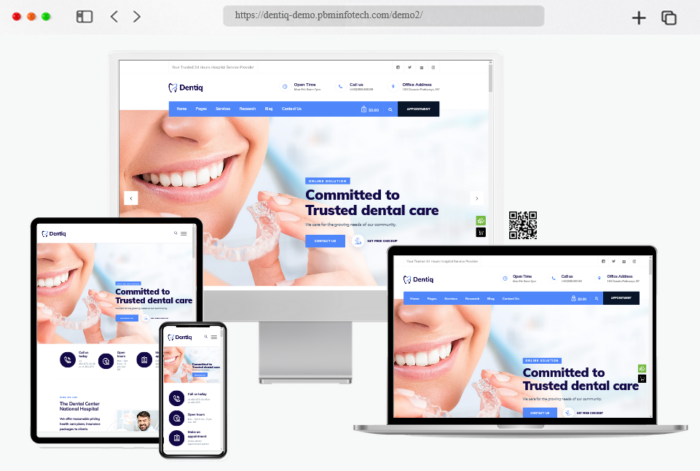 More info / download Demo
ProDent
Prodent is an ultimate, powerful, and responsive Medical WordPress theme that caters to a wide range of projects in the medical and healthcare field. It's suitable for hospitals, clinics, dental practices, ambulances, nursing care, medical institutions, medical equipment shops, hospice centers, convalescent homes, sanatoriums, and various sectors within the health and beauty industry, including dermatology clinics, cosmetology, skin care, hair styling, nail care, and plastic surgery.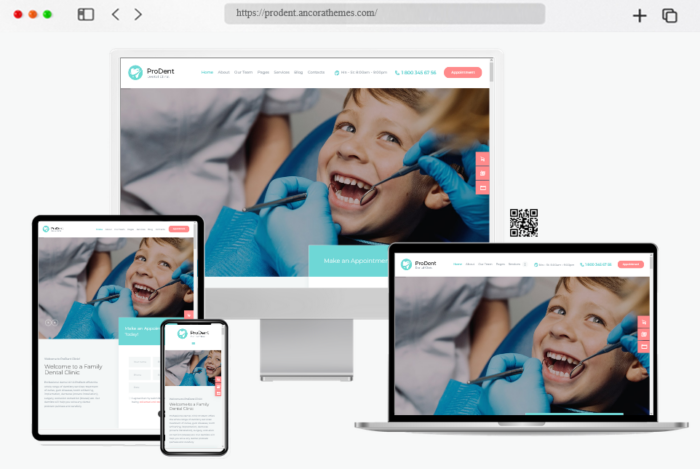 More info / download Demo
Dentist WP
Dentist WP is a specialized WordPress theme designed for dental clinics, and it offers unique features and functionalities that are well-suited for websites related to dentistry, medical services, hospitals, stomatology, veterinary care, and similar healthcare activities. This theme is versatile and can be adapted for various healthcare and medical-related businesses.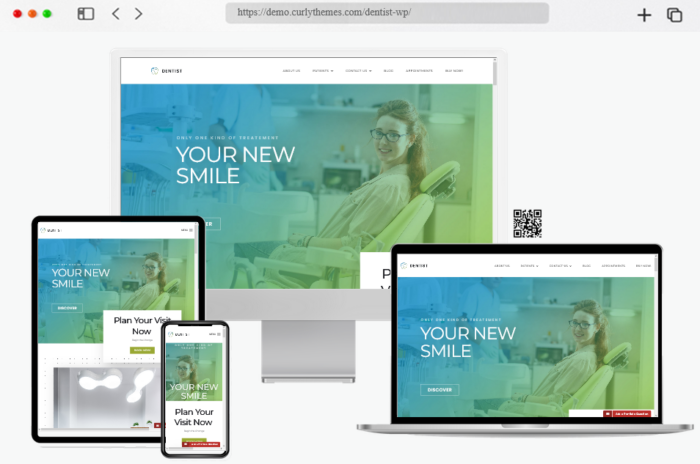 More info / download Demo