A professionally crafted website not only serves as a virtual storefront but also reflects the clinic's commitment to modern dental practices. To achieve this, selecting the right dentist website template becomes crucial. In this blog post, we'll explore the key factors to consider when choosing a website template for your dental clinic, along with some recommended templates to get you started.
A thoughtfully designed website can be a powerful tool for dental clinics to connect with patients, build trust, and showcase their expertise. By considering factors like responsiveness, user experience, customization, and patient-centric features, clinics can choose the perfect website template to elevate their online presence and stand out in a competitive digital landscape.
Dolt
Dolt is a responsive HTML template designed for Medical Health & Dental Care websites. Developed using Bootstrap 5 and Sass, it's ideal for healthcare purposes like dental care, clinics, hospitals, doctor consultations, and more. The template features a clean design, fully responsive layouts, and a visitor-centric appearance aimed at effectively engaging the target audience.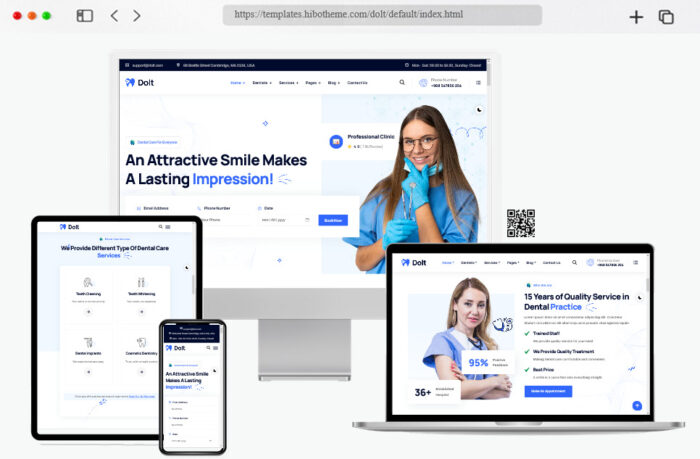 More info / download Demo
Toothst
Toothst is a responsive HTML Template designed for medical establishments like doctors, health clinics, and hospitals. It's also well-suited for health and beauty businesses such as medical labs, veterinary clinics, spas, gyms, and pharmacies. The template caters to healthcare professionals like dentists, surgeons, veterinarians, and more. It offers features like the Timetable Responsive Schedule Plugin, multiple page layouts, homepage variations, and comprehensive documentation.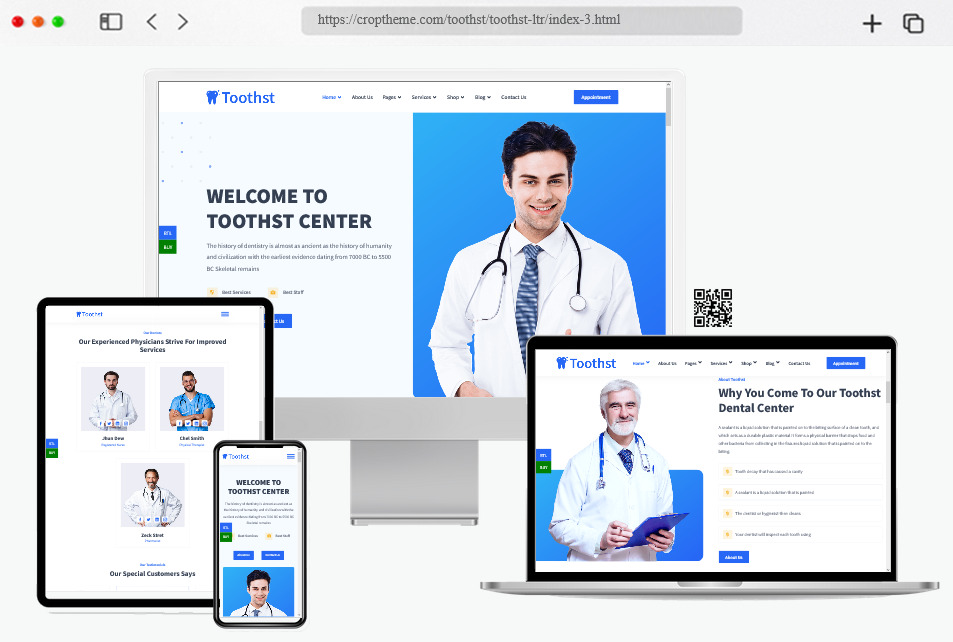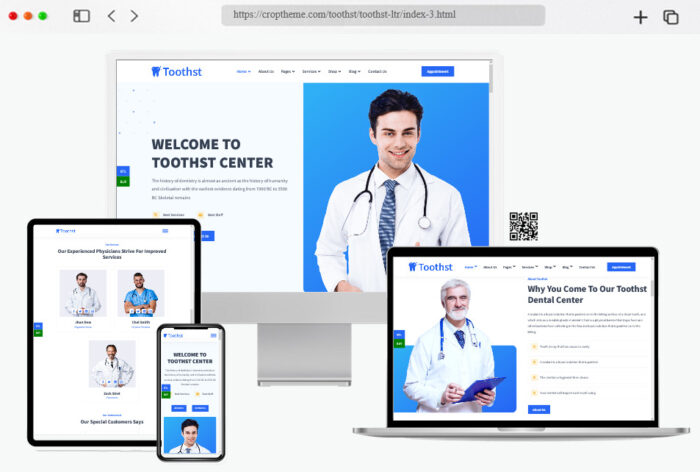 More info / download Demo
Dentiq
The Dentiq HTML Template prioritizes both visual appeal and functionality. It's optimized for search engines, aiming for high search result rankings and increased visitor traffic. The user-friendly interface and responsive design ensure seamless access from various devices, enhancing user experience across desktops and mobile phones.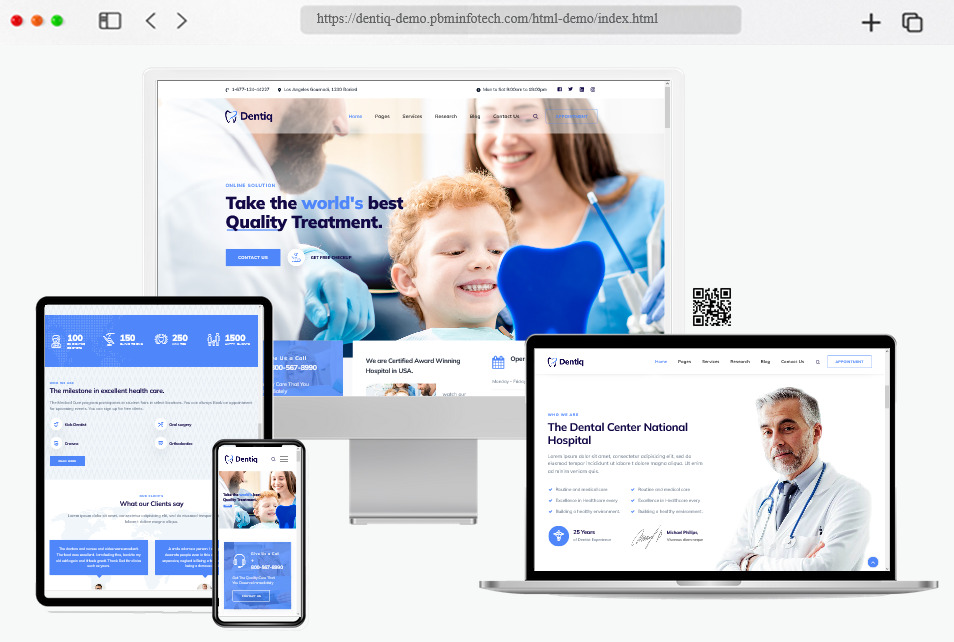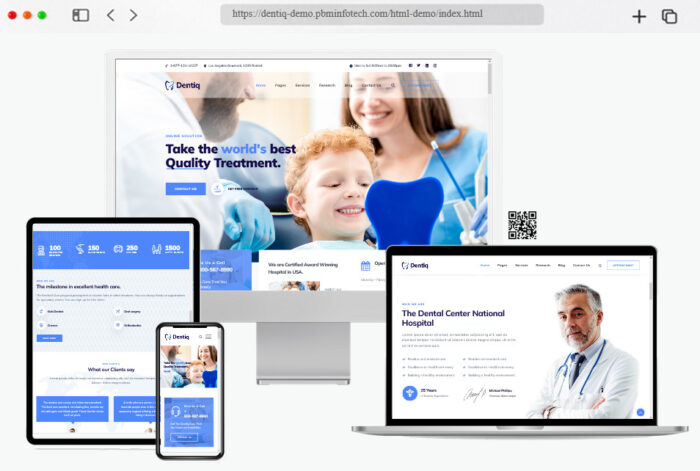 More info / download Demo
Medizco
Medizco is a specialized HTML template crafted for Health, Medical, Hospitals, Dental, and Pharmacy services. Its unique design is tailored to enhance online presence for these sectors. The template is fully responsive, ensuring compatibility with various devices, and has been tested on major handheld devices.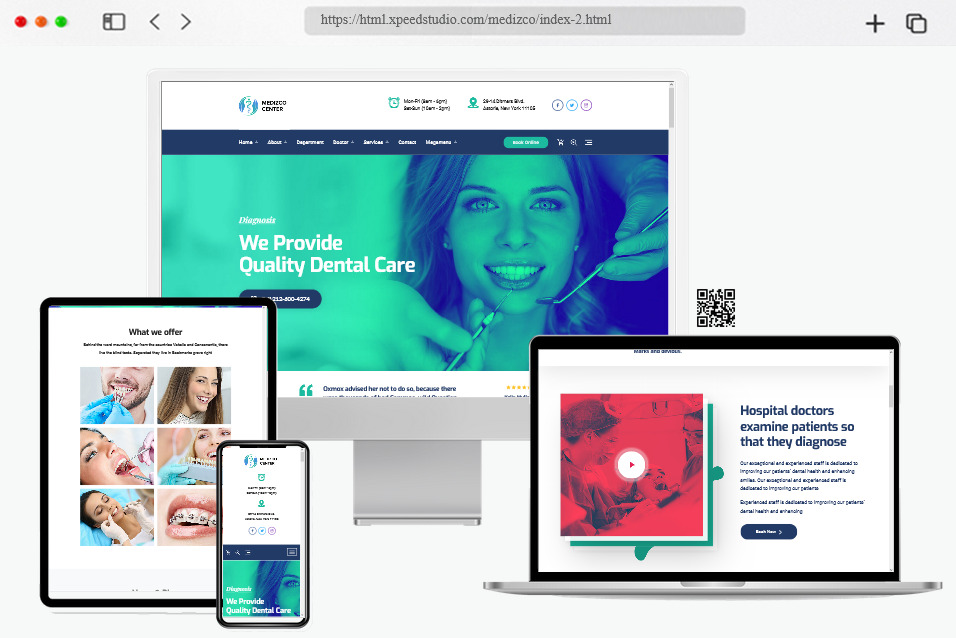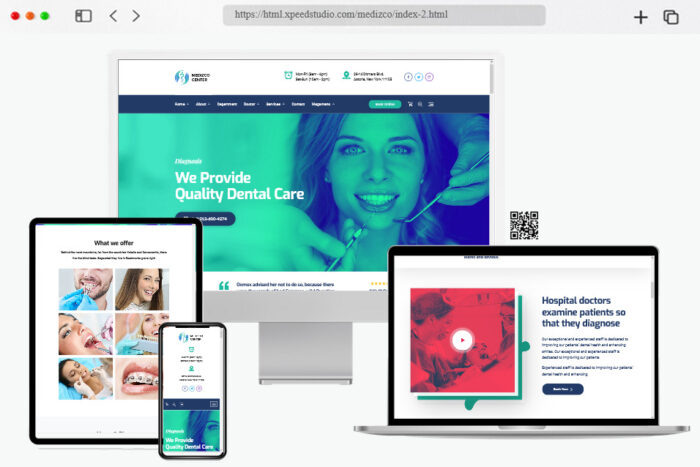 More info / download Demo
Decare
Dentist and Dental Clinic HTML Template by Decare It is possible to create a website for Dental Clinic, Dentist, and Dental Care. Designed for all types of dental clinics and other physicians, dental care, personal dental practices, cosmetic dentistry services, medical clinics with additional dentist services, etc.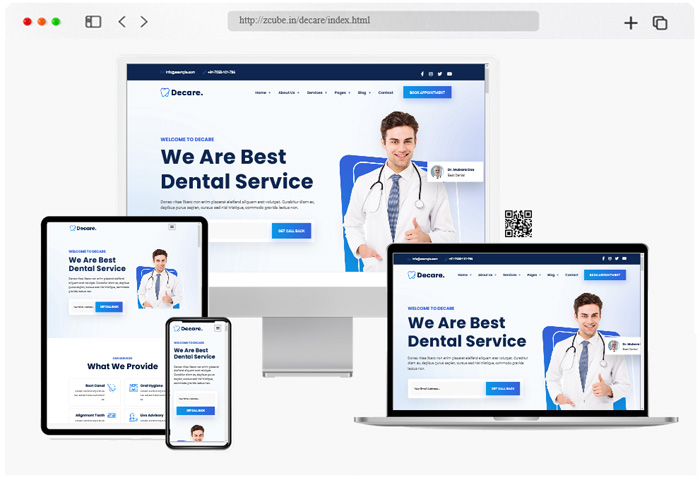 More info / download Demo
Dental Pro
Dental Pro is a web template designed for Dental Clinics and Dentists, offering ready-made elements to simplify website creation. It's suitable for various healthcare purposes including dental clinics, dentists, doctors, hospitals, and pharmacies. The template boasts a fully responsive layout, adapting seamlessly to different devices and screen sizes. Built with Bootstrap 3, it ensures compatibility with a range of devices.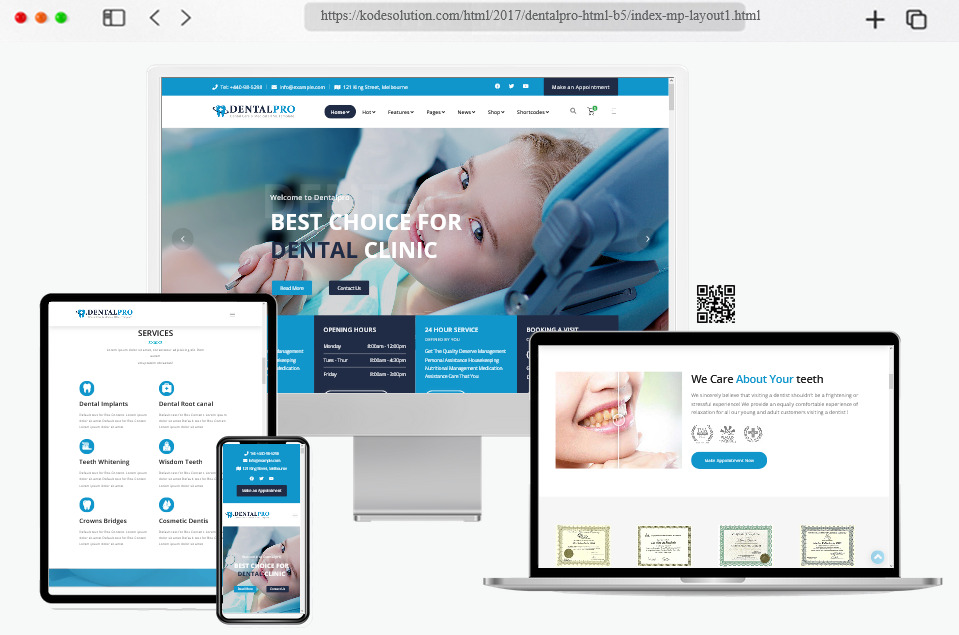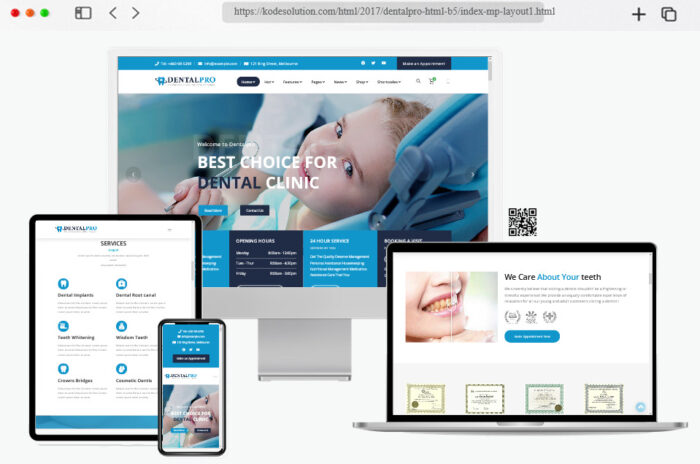 More info / download Demo
DiDent
DiDent is a versatile Medical & Dentist Template suitable for various life occasions, primarily focused on medicine. Ideal for dental clinic businesses, it effectively displays essential client information. Whether you're part of this field or own a dental clinic, this template is tailored to your needs.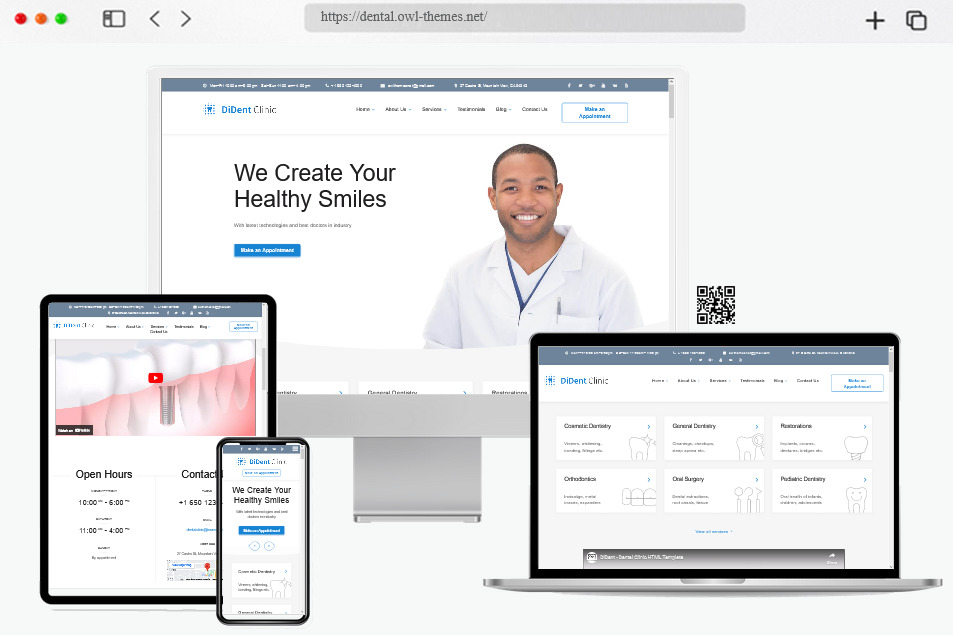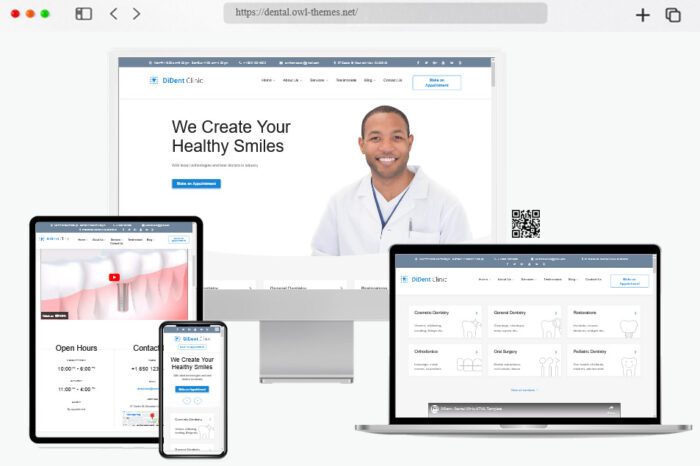 More info / download Demo
Grin
Grin is a contemporary and responsive template designed for Dentists and Dental Clinics. Developed using Bootstrap and Sass, it caters to various health-related websites including dentist clinics, hospitals, and doctor consultation centers. The template is suitable for healthcare professionals such as dentists, surgeons, veterinarians, and more, offering a versatile solution for multiple medical fields.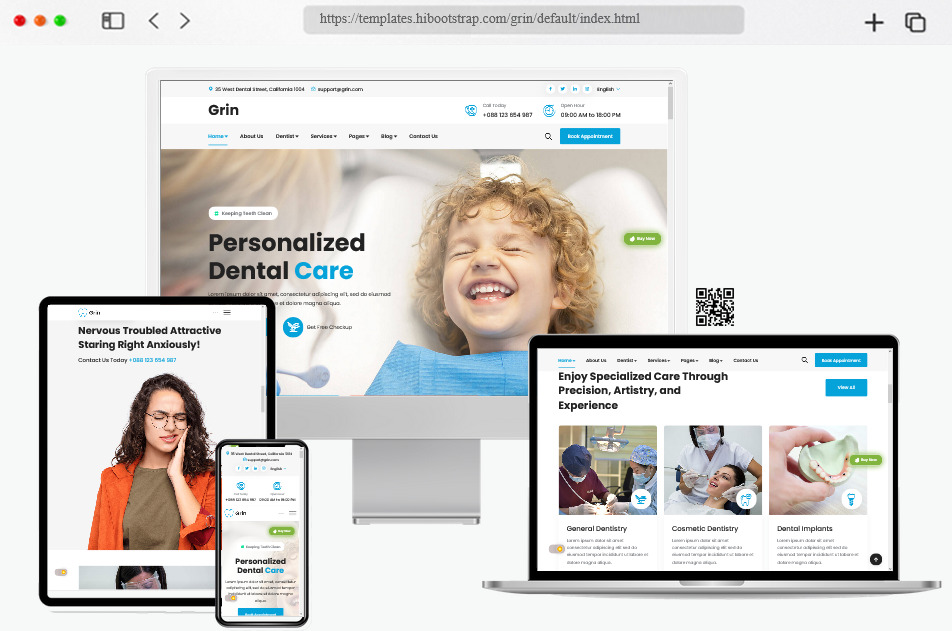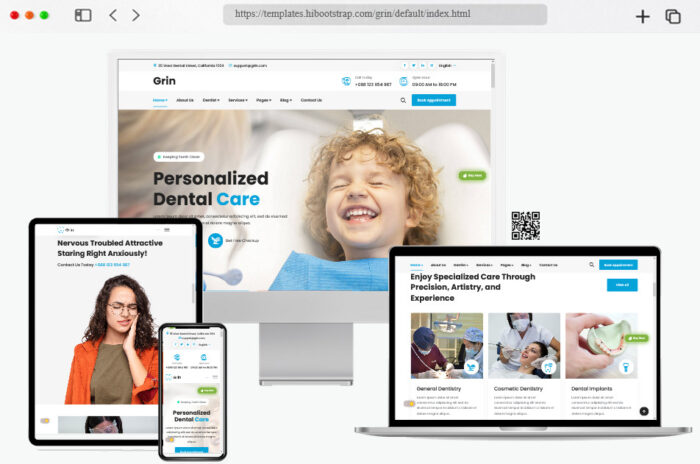 More info / download Demo
Denteur
Denteur is a modern HTML Template perfect for dental clinics and medical businesses. It offers a wide range of pages to effectively showcase vital information and emphasize services. The template is highly customizable, featuring clean code and comprehensive documentation. It adheres to the latest web standards, ensuring responsiveness across devices and presenting a beautiful, contemporary layout.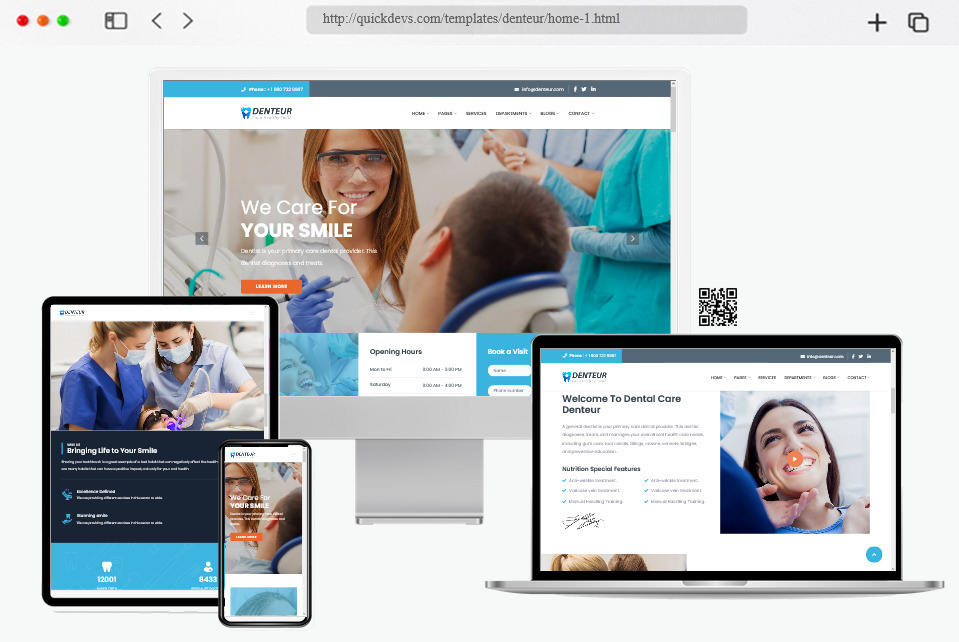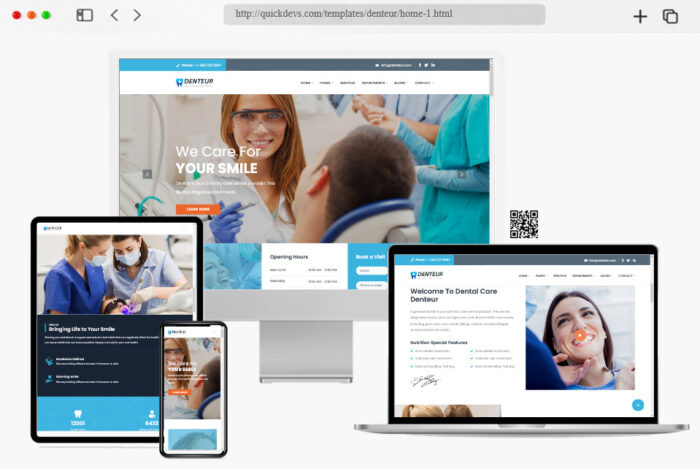 More info / download Demo
Dental Care
Dental Care is an HTML template designed for dental clinics and medical businesses. Following the latest web standards, it's fully responsive across devices.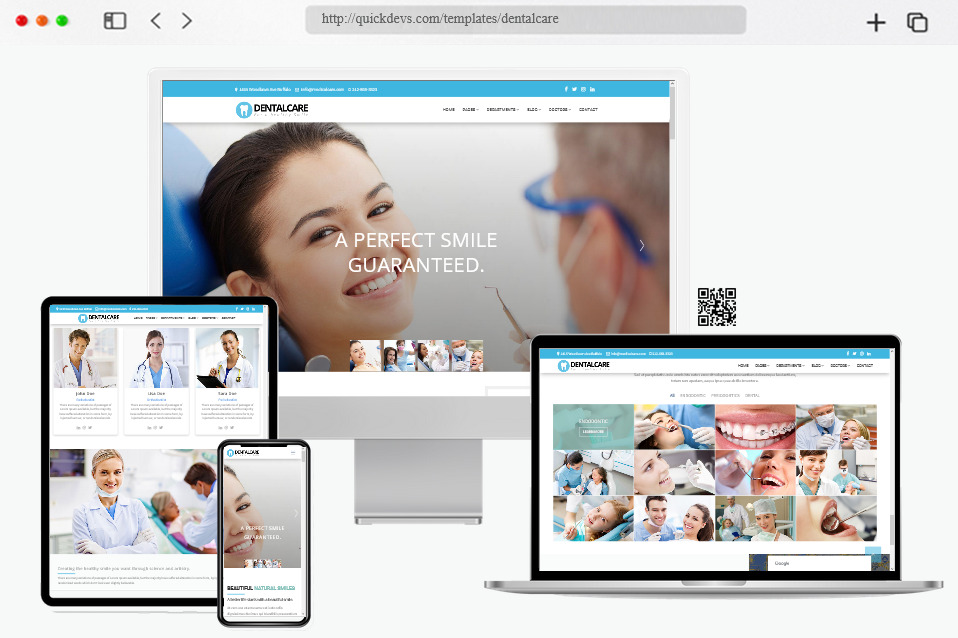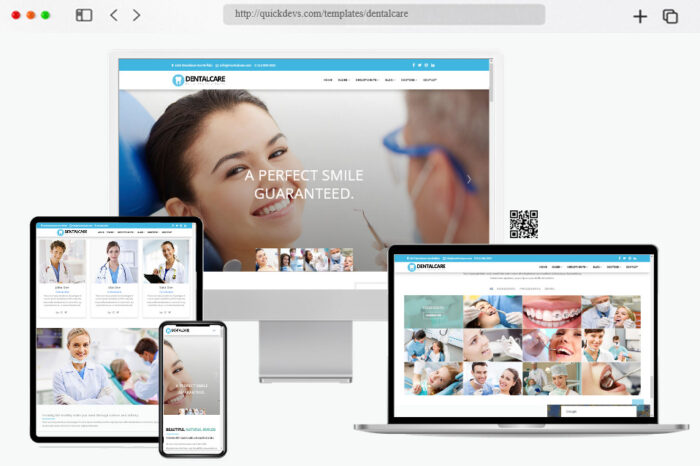 More info / download Demo