Lisner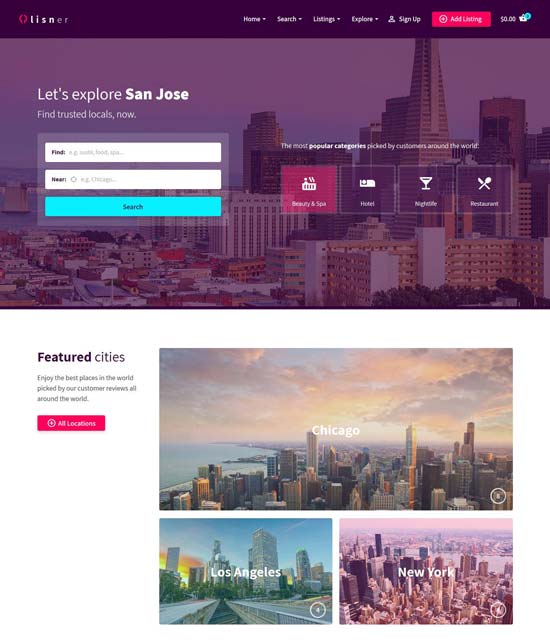 demo more info / download
Numismatico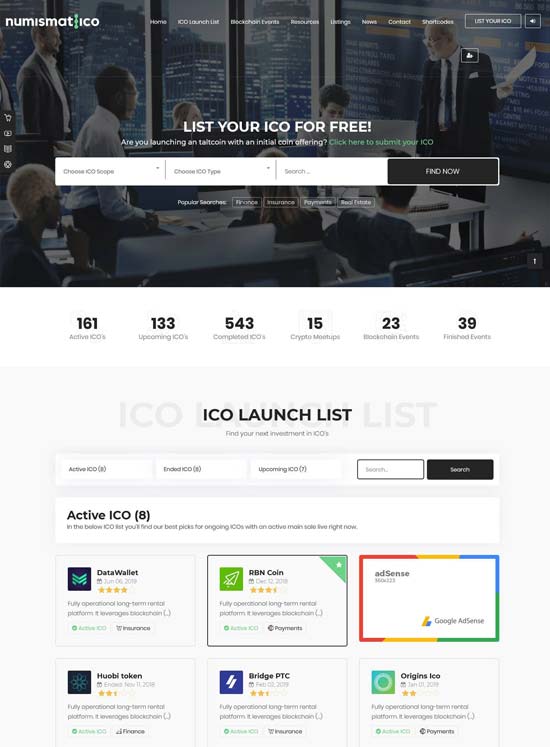 demo more info / download
Wilcity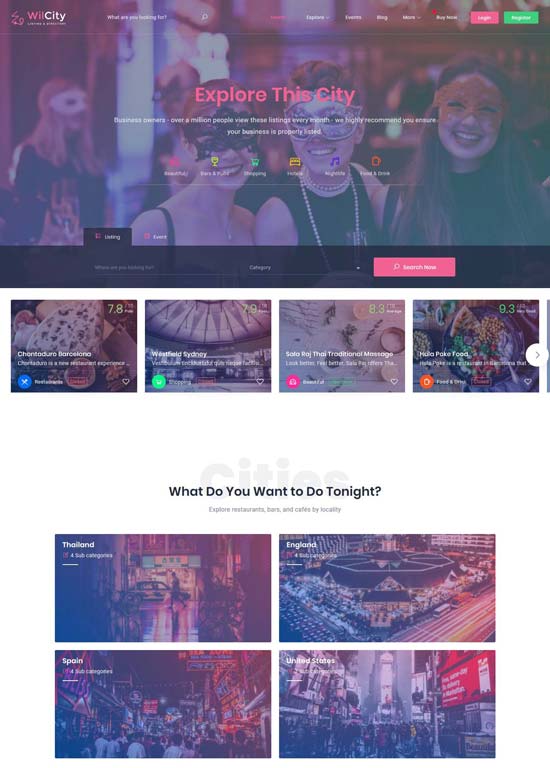 demo more info / download
DWT Listing
A WordPress theme that gives you complete freedom to create any type of SEO directory or website. Create your pages on the front and see that your work comes alive instantly. No need for paid plugins, everything inside.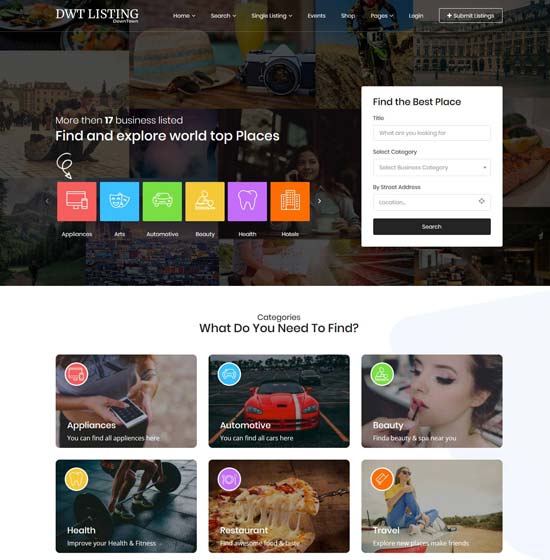 demo more info / download
Olomo
An ads directory WordPress theme with a user dashboard. You can use it for directory listings for real estate, car dealership, restaurant, jobs, hotel and any other type of listing. Olomo has prepared several directory elements such as Google Maps, reviews or a submission page, an email to friends, a sharing list, a message, etc. It includes 3 home page styles, 6 list styles, 2 list detail pages and more than 20 inside pages.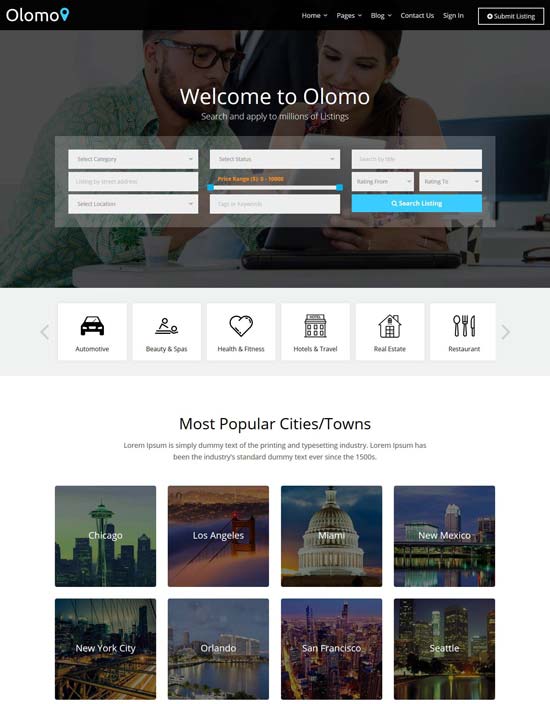 demo more info / download
Bello
A WordPress theme created exclusively for directory and listing companies. It's fully responsive, retina-ready, and easy to customize.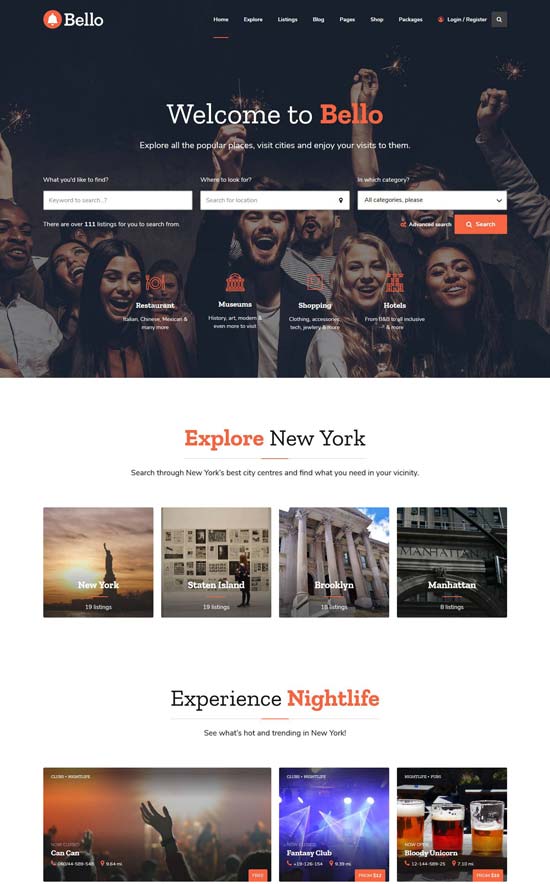 demo more info / download
Findgo
A WordPress directory theme that will help you create, manage and monetize a local or global directory site. Feel free to set your own goal and list your favorite sites online.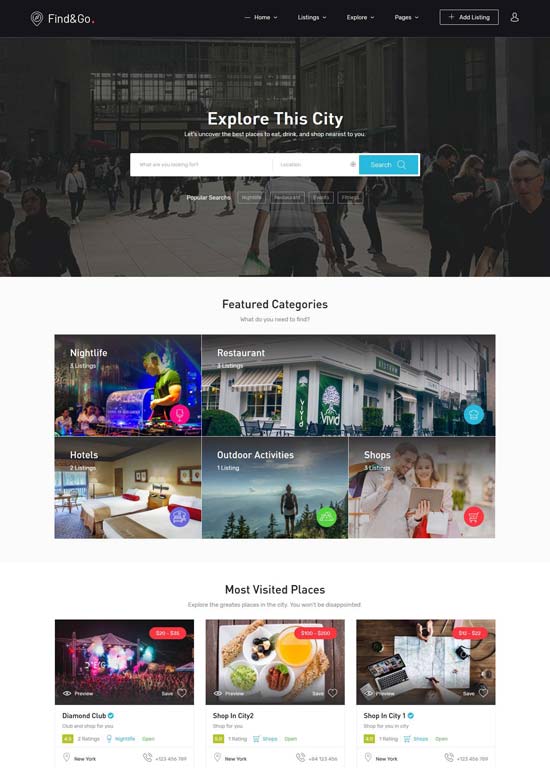 demo more info / download
CityBook
Directory & Listing The WordPress theme is perfect if you like a clean and modern design. CityBook an SEO directory theme that will help you create, manage and monetize a local or global directory site.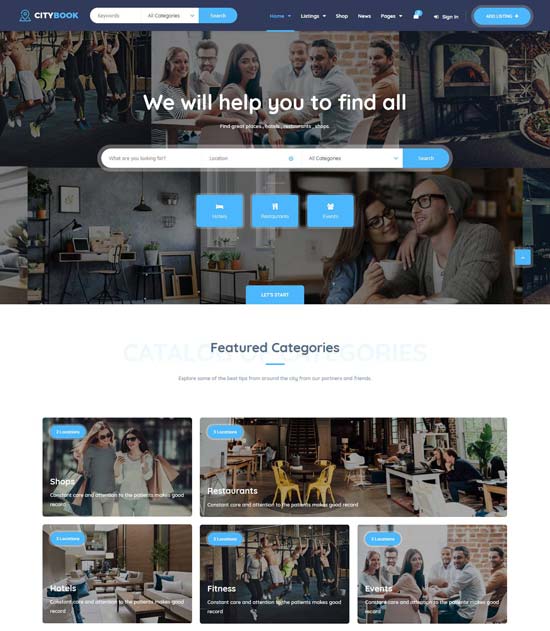 demo more info / download
Listopia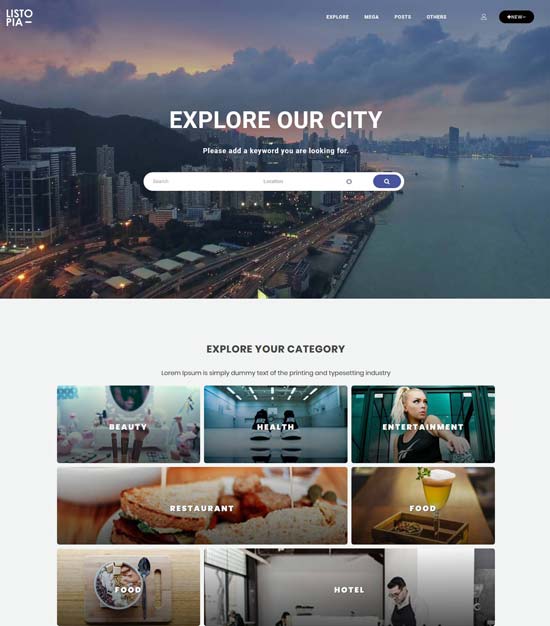 demo more info / download
Listingo
Business Directory WordPress Theme is an ultimate directory theme for service providers that has a clean and contemporary design and impressive features. The best thing about this theme is its excellent code, semantic and validated, with a strong search capability and a good loading time. It is a user-based repertoire theme with excellent features and excellent design. It is well documented and, in addition, supported by excellent customer support.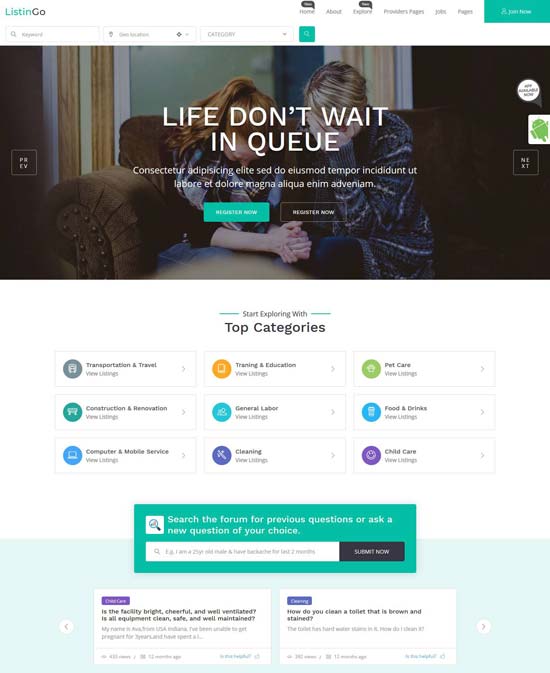 demo more info / download
ListingEasy
Looking for a functional and intuitive directory and a list of WordPress themes? So Easy Listing is for you. It's an exceptionally complete and easy-to-use WordPress theme for businesses like restaurants, cafes, movie theaters, and places like museums, hotels, spas, etc., to add to the global list of places of remarkable stay.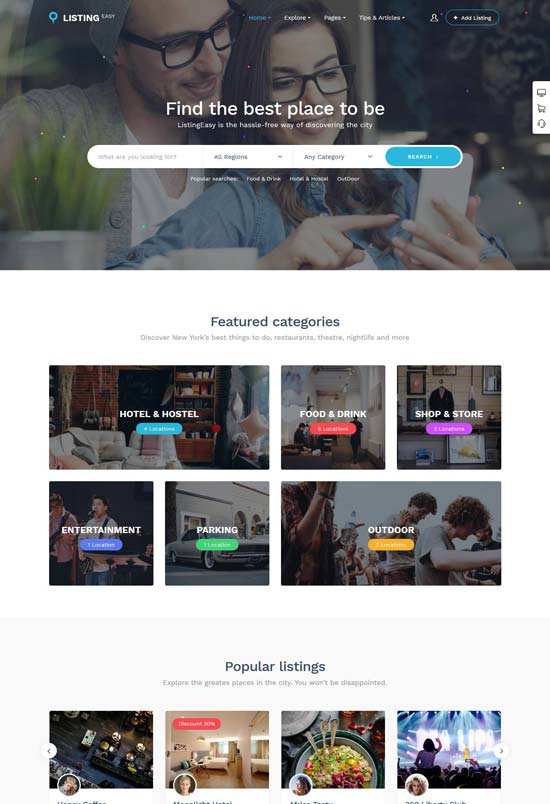 demo more info / download
MyListing
A WordPress directory and listing theme that gives you the tools to build a directory site like never before. MyListing pages are created using the powerful front-end page builder, Elementor. The 50+ items are drag-and-drop, and are easy to use and customize. Absolutely no coding required.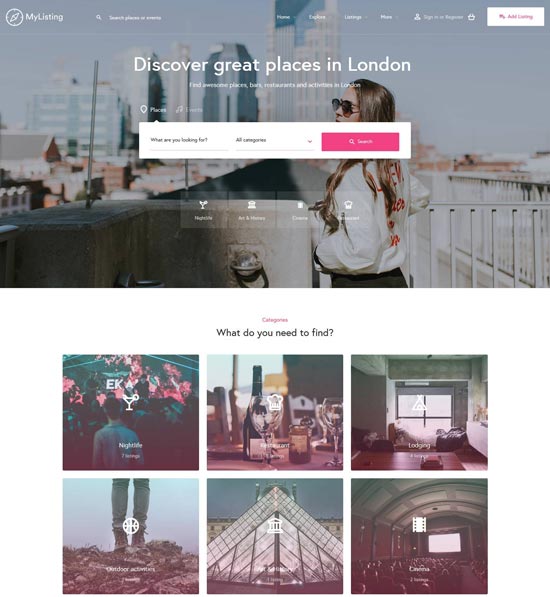 demo more info / download
ListGo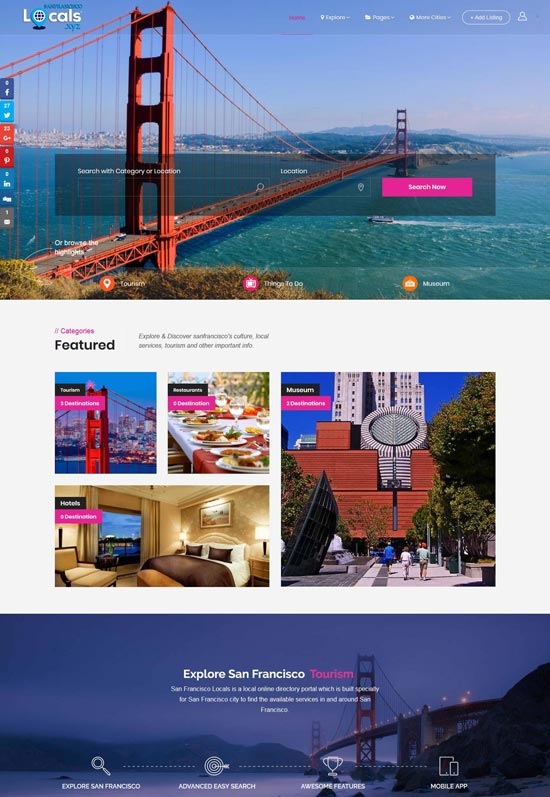 demo more info / download
FindMe
A cities directory and a list theme allowing you to quickly and easily create a directory website.
It's a modern design theme with great list templates, as well as several cool and amazing features: users can create wish lists, add reviews, create online bookings, to name a few only a few. The best sites can be highlighted on a map and, depending on the style of your website, you can easily customize Google Maps to suit your needs.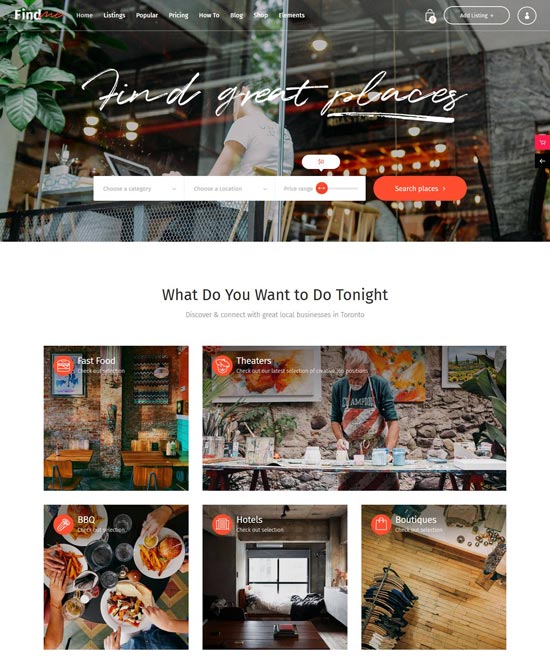 demo more info / download
ListingPro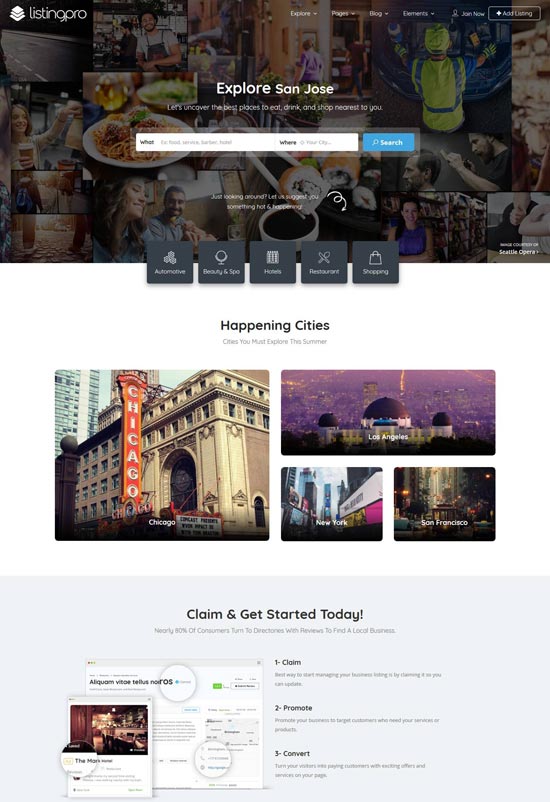 demo more info / download
FoodBakery
A complete package for unique / multiple restaurant listings. The FoodBakery theme offers membership options and restaurant membership packages for restaurant owners to manage their menus, reservations, teams, memberships and payments. Restaurant owners can subscribe to the "Restaurant" theme and partner to create their restaurants and menus online from their dashboard.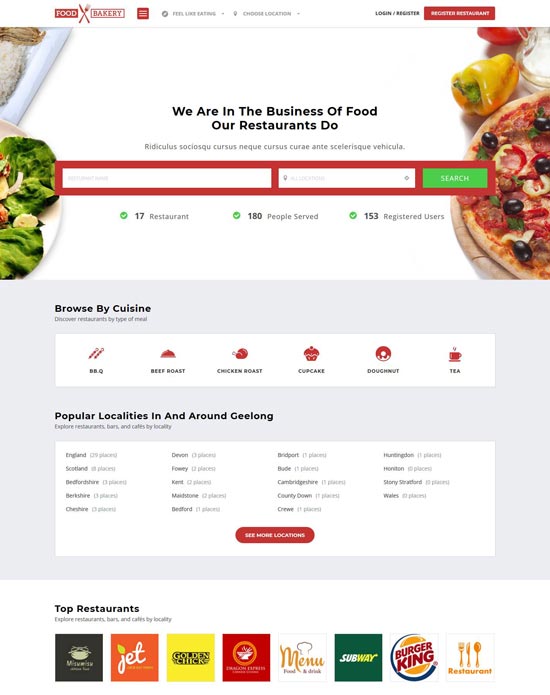 demo more info / download
WhiteLab
An advanced WordPress directory theme. With its sleek design, it is suitable for many websites types of ads. You can use it for a list of directories, real estate, jobs, hotels and more. This is a perfect theme for webmasters who have no experience in development or coding. It comes with a visual page generator that simplifies page creation.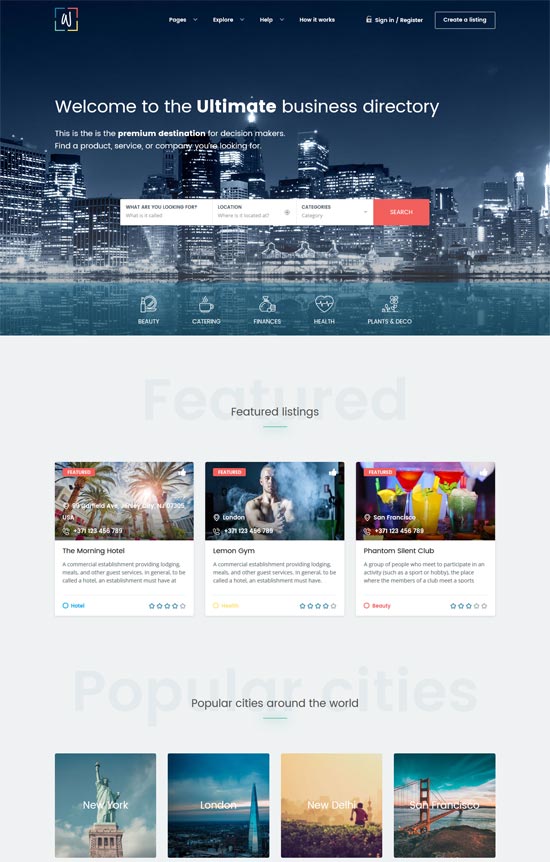 more info / download demo
Babysitter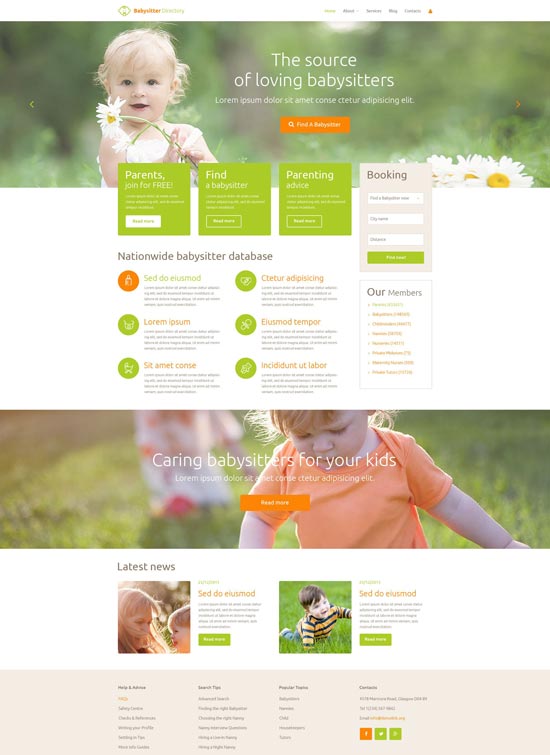 more info / download demo
WYZI
Service Business Finder WordPress Theme is an advanced social business theme and service Multi-Store Directory, which aims to build a website that overcomes the gap between businesses and customers. Wyzi is very similar to Facebook, Linkedin, Google+, Twitter or any other social interaction site where each company has its own News Feed page to share with customers and other businesses.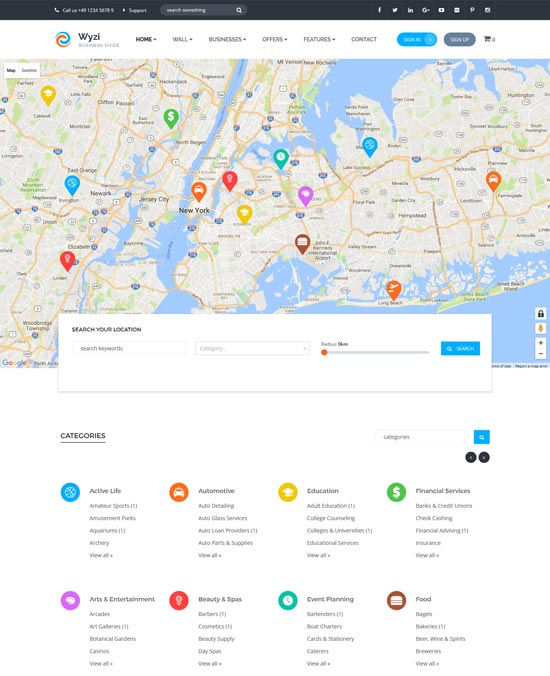 more info / download demo
FoodPick
WordPress Model best suited for food ordering and delivery system like FoodPanda, JustEat, Zomato, Grubhub, Eat24Hours, delivery.com, DoorDash etc. This theme can be used for unique restaurant – just call the profile page as "Our menu "And remove unnecessary Sections via our page generator.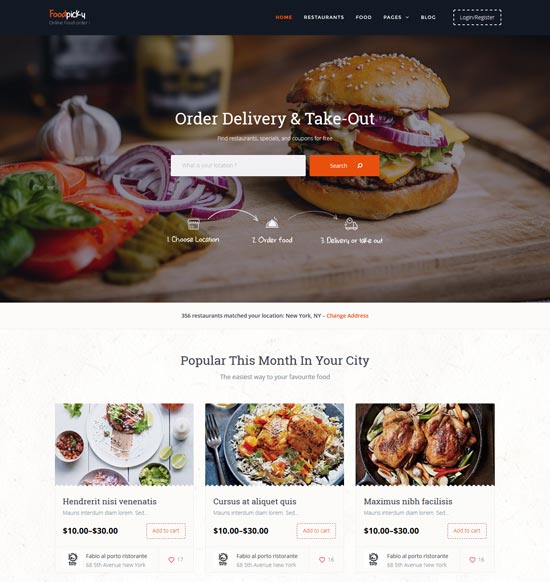 more info / download demo
Louisiana
A WordPress theme directory that will help you create, manage and monetize a local or global directory site. Feel free to set your own goal and get your favorite places online!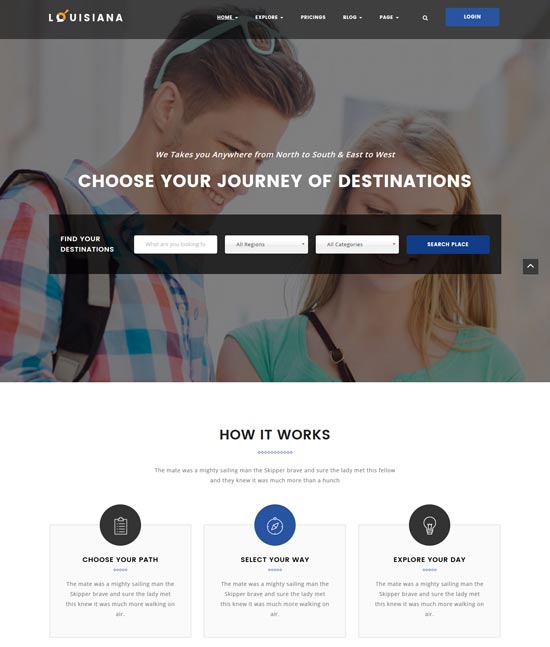 more info / download demo
Market Marketplace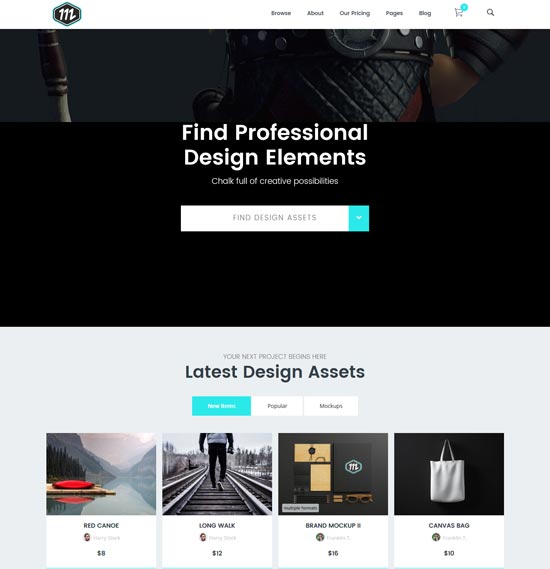 more info / download demo
Agrodir
A producer and retailer of the list with wocommerce WordPress theme with front-end list submit option. The user can log in and register to create a profile, manage and publish the list from his user page.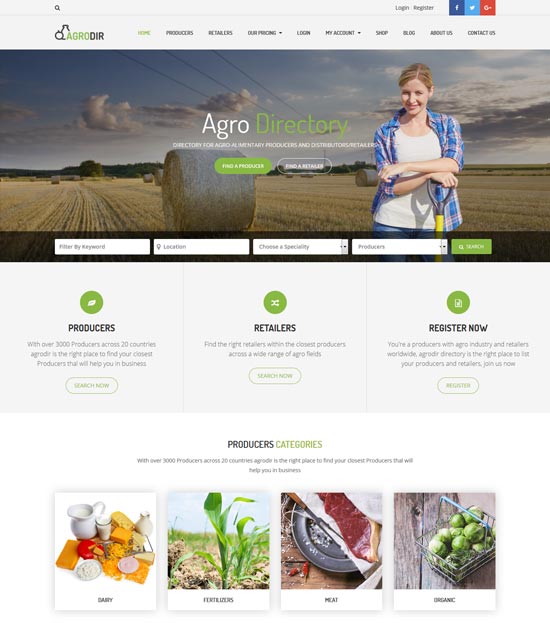 more info / download demo
EVE
A Premium WordPress theme for the list of events. Theme is completely build on the WooCommerce so you can expect familiar user experience back and functionality. In EVE, we have extended all the functionality coming from WooCommerce to offer an excellent tool for creating directory events of the website.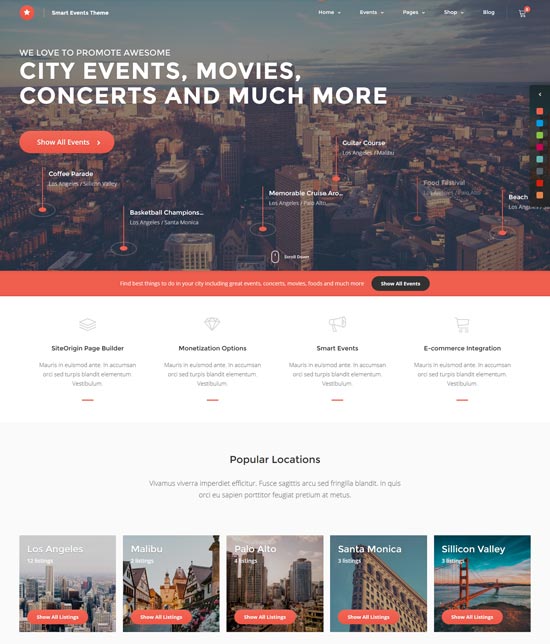 more info / download demo
Wedding Vendor
A professional wedding directory WordPress theme designed for wedding provider and couples. Wedding Vendor Directory Theme WordPress that will help the seller to create their business listing, manage it and update it.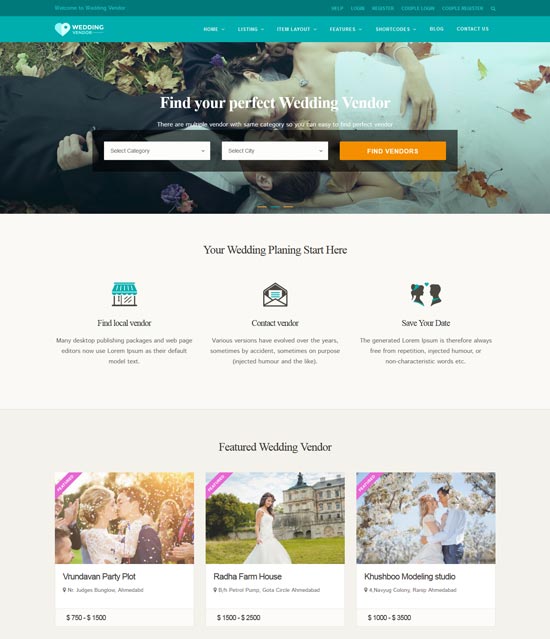 more info / download demo
Falcons
The ideal solution for launching your list of lawyers and law firms offering a front-end user page for your members and the necessary payment gateway.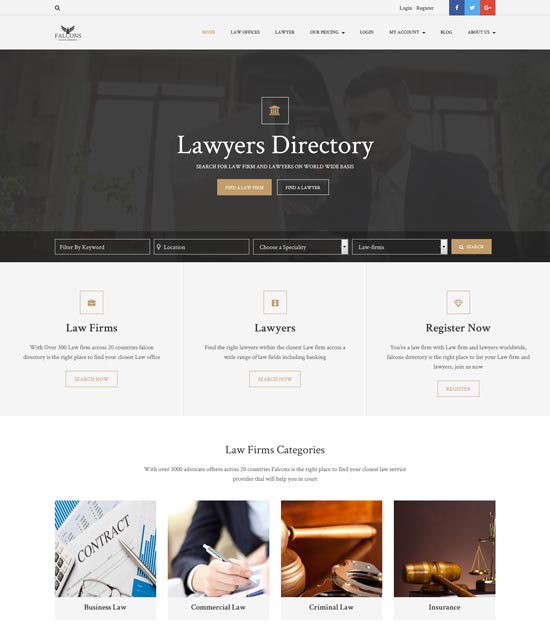 more info / download demo
TIGER
A business and professional WordPress theme list with front-end list submit option. Users can log in and sign in to create their profile, manage it, and publish it from their user page.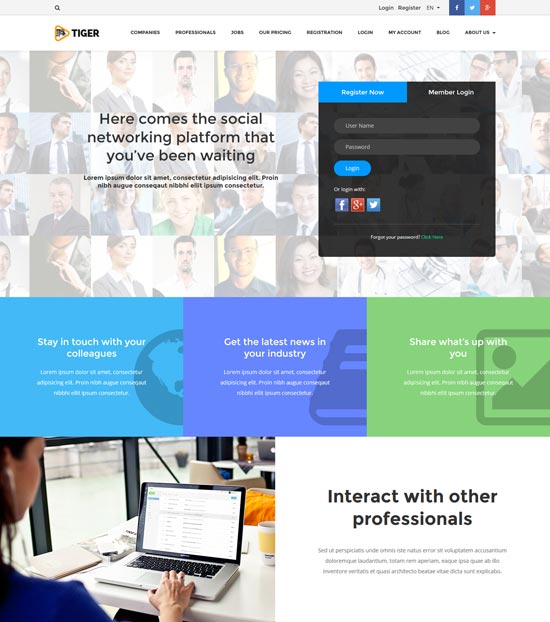 more info / download demo
DocDirect
A WordPress theme directory for the healthcare profession. It is designed so that it could be used for any directory as it has all the features a directory web site may need (and much more!). The current model was designed with a directory for health care institutions in mind. The inside pages are carefully designed to provide all the essential information that any directory business would need.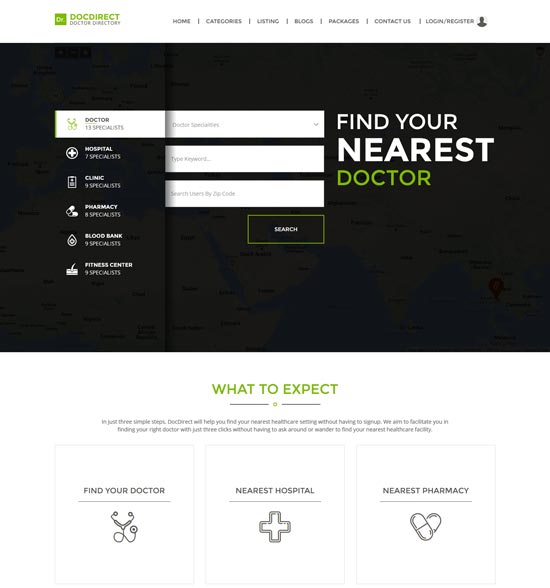 more info / download demo
Service Finder
An advanced theme for businesses and services. Companies and service providers of different categories can register and create their profile. The customer can see his profile and reserve his services only. The customer can give feedback on each reservation made. For example, the customer can go to a cleaner profile or electrician and book their services.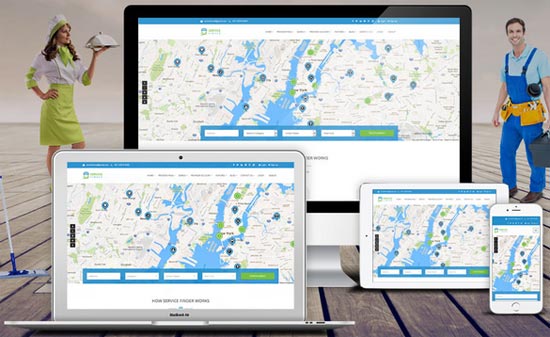 more info / download demo
CouponXxL
The perfect WordPress theme marketplace on the web site. It's a good partnership or a self-hosted solution is that by selling off locally or globally simply start a profit. CouponXxL site-specific coupon is the perfect theme for all kinds of discounts and deals.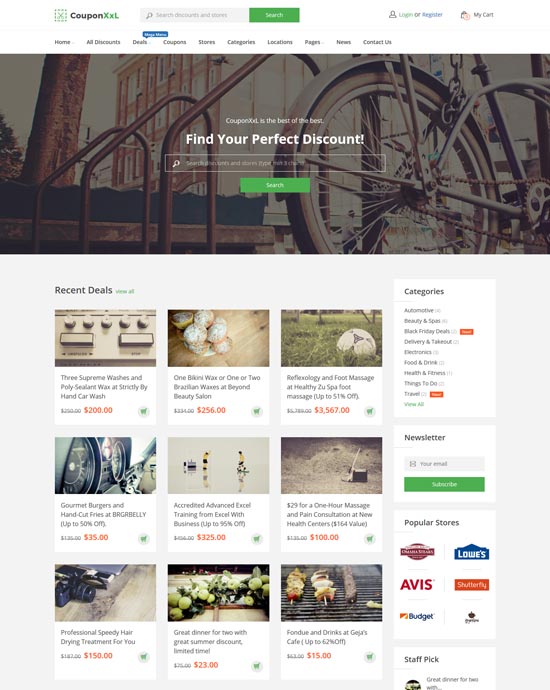 demo more info / download
Javo Spot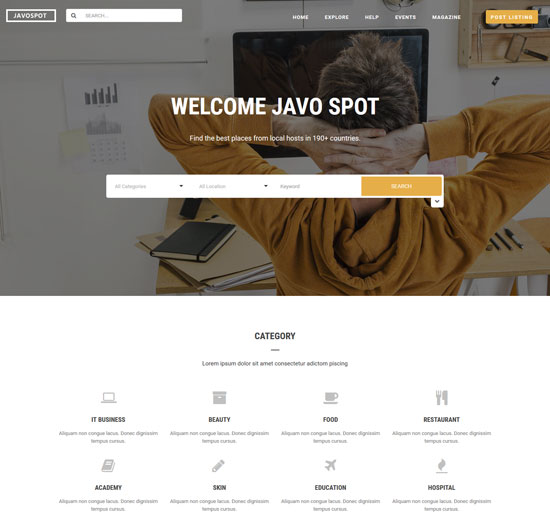 demo more info / download
Reviews
The perfect system to review the products and services so that users can have an opinion about the products / services you wish to purchase. You can reference the sexual as you want and create as many reviews as you want. If you post a review, you can evaluate the product or service by the same standards that they give a separate opinion you are using. Theme will review separately for authors & users.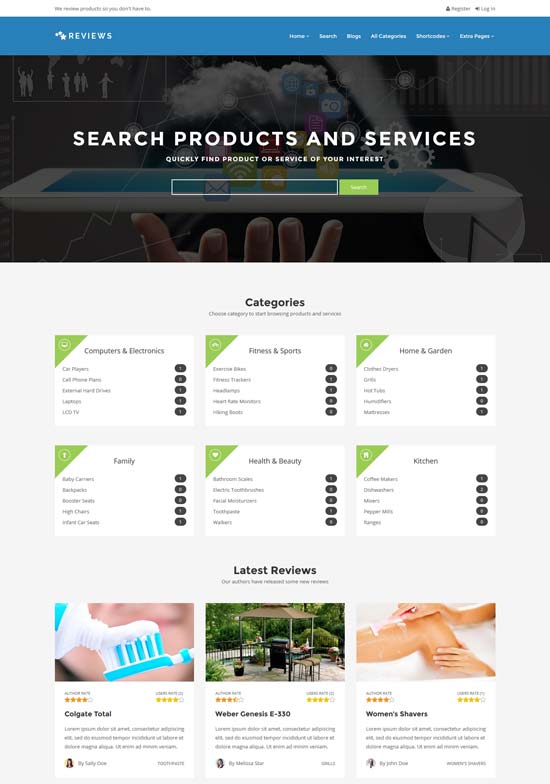 demo more info / download
LISTABLE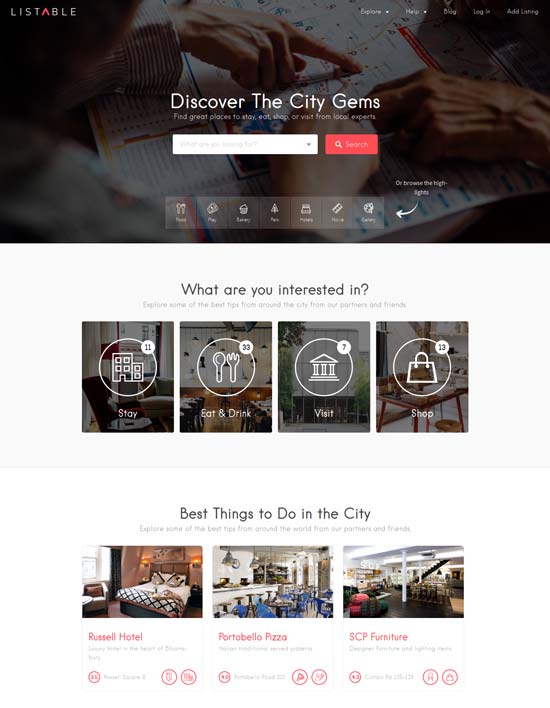 demo more info / download
Superlist
The result of development directory app theme using WordPress. The WordPress theme directory, plugin bundle of trying to provide all of the best directories experience. If you have an entire directory solution. Bundled plug-ins on the theme: the coupon, currency, directions, field, Google Maps, invoices, lists, sliders, e-mail, alerts, packages, partners, Paypal, prices, registration information, reviews, Shopping, statistics, striped, story.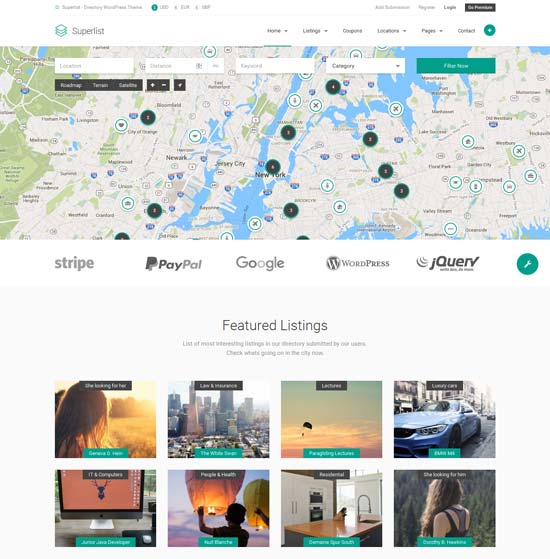 demo more info / download
MyCity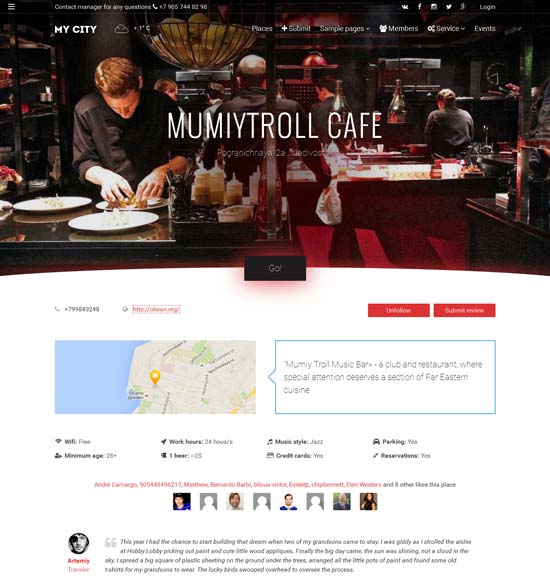 demo more info / download
CouponHut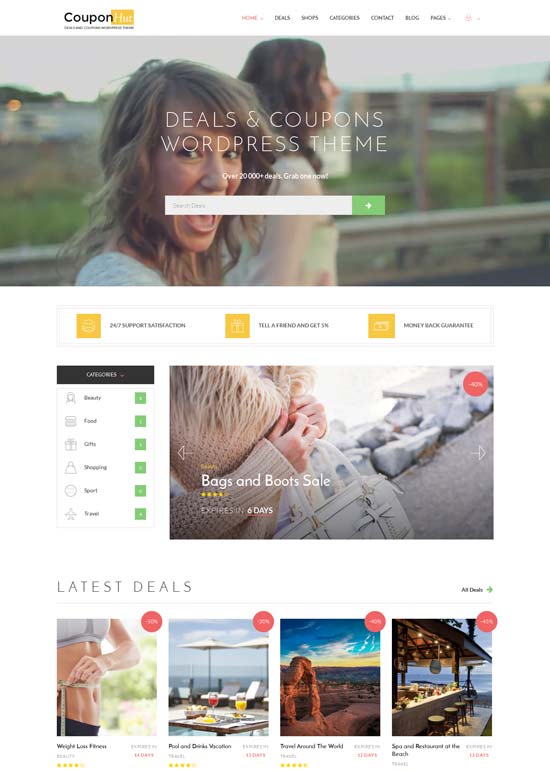 demo more info / download
Comparison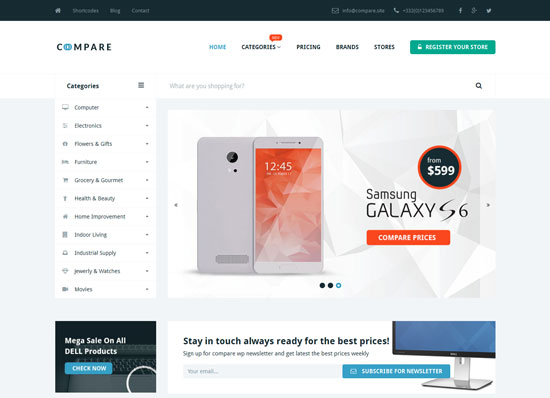 demo more info / download
KUPON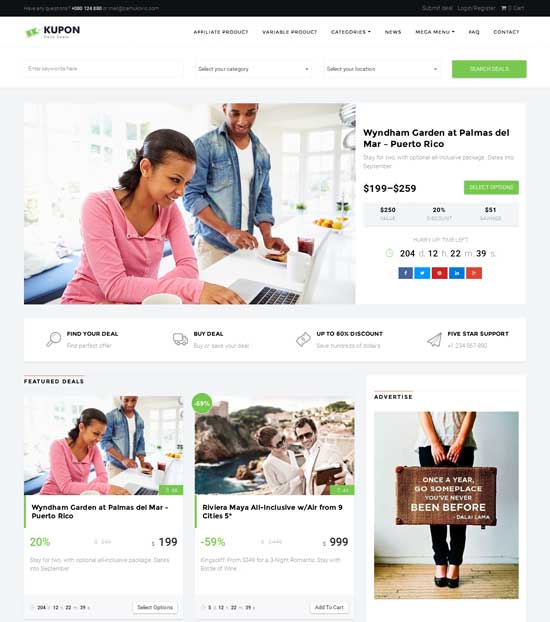 demo more info / download
EventBuilder
A powerful WordPress directory themes with multi-purpose theme layouts and advanced event. You can build your own events to the portal where you can add events to the categories defined by the user. You can sell tickets to the events through customized WordPress Plugin tickets. You get your money by setting prices through the planning and PayPal or credit / debit card. As well as registration and login, all front-end. Perhaps create a WordPress theme is the most common events to market the event builder has many features.
CouponXL
Trading, discounts, coupons and most complete directories theme. It is specialized in online sales and discount coupons. It is also suitable for optimization and affiliate websites. Affiliate coupon or discount deal websites, they work perfectly as a WordPress theme for coupons deals and discounts.
Listify
DirectoryEngine
A powerful and customizable theme for business directory and it can be front-end! The first theme directory that you can build your own site from much more content modules. The design includes a mobile-only. DirectoryEngine is a tool for you to run dream website, not the other rigid WordPress theme. Use this theme, you've got to build some kind of directory sites that you want.
Javo
Couponer
The perfect WordPress theme for your website or business directory. It is a very optimized unlimited color options. This next to the retina ready and fully respond to it, based on the WP Bootstrap V3.1.1 latest version.
Business Finder
We are absolutely unique in the directory WordPress theme inspired by our very successful Directory theme on the market a few months ago. Find a Business theme more things added on top of the ability to create a better theme directory) is fully compatible with the theme Find a Business Directory theme, you can switch between themes without loosing your data. Including easy management simplifies the management themed items.
Directory Portal
Absolutely unique WordPress themes directory concept. So companies, stores, and directory websites – you can easily set up an online directory portal listing categorized items of any type. As mentioned several times, it changed a lot of things, We've spent quite a long time developing the theme. The WordPress theme includes easy simplifies entry management.
Supreme
Fastest and most stylish loading theme. It is a child theme of our free Directory theme and it is also free. Supreme requires minimal configuration, it features an attractive homepage design with a parallax effect boosting the area to full screen. Each page can be built using popular Page Builders, the one we've tested the most and that we recommend is Beaver Builder.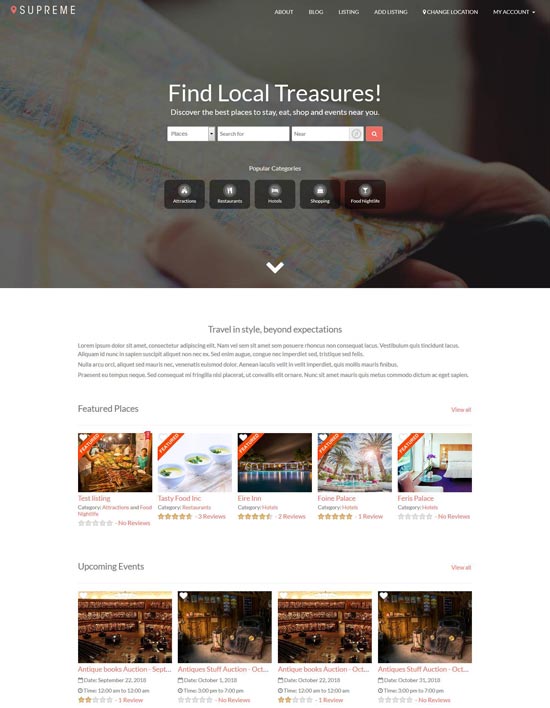 demo more info / download