Free html 404 error page website templates are useful pages for pages not found on website. Why the 404 page? It's a page that tells your visitors when they go to a specific page that no longer exists! These high-quality 404 page errors can be yours whenever you want. The main feature of these pages is that they are not like traditional error pages, with a message "the page cannot be found" a pale, uninteresting and boring pattern. Building a web application is not an easy task and the present giveaway is helping web developers and designers who need a sample HTML 404 page for their application. It has a clear 404 error message and in seconds the user will know that he lost and page not found. I hope this 404 page design will save you time and you would like to add it to your project. Broken links are common and unavoidable on the web, so having a good 404 error page is perhaps as important as having great website content. Use free 404 error page templates to put our stylish custom pages in place of the default 404 page and allow random visitors to land on an error page, stay on your website, and explore it further. Download the 404 error from free html5 templates for your website. And keep your visitors, even if you have a broken link or a user is looking for something that is no longer there.
Quatro
Quatro is a creative pack of 404 pages. It has a clean and modern design that is absolutely perfect for your blog, portfolios and agency websites. Quatro is available in three variants: static, slideshow and particle background, just like our other web site templates, it is fully reactive and ready to rehearse, which means it would be great, neat and clean on any device From mobile to office.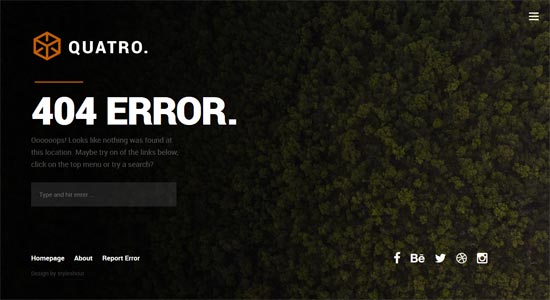 more info / download demo
Free 404 Error Page Responsive website Template
Ohh – Free 404 Error Website Template
Free 404 Event Page Not Found Website Template
Poses – Free 404 page not found Web template
Blue Pattern 404 Page Not Found Template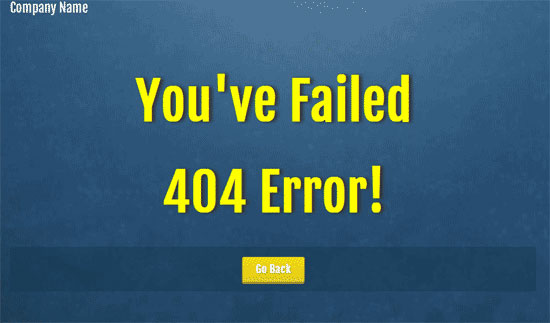 demo more info / download
Fuel 404 page not found web template
Free Fuel 404 pagenot found template for company websites, Portfolio websites, Personal websites. If url is not available in server this template will be shown as automatically.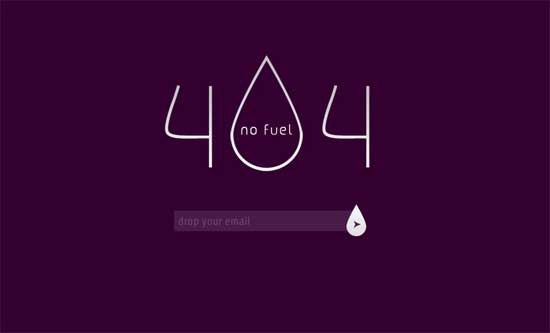 demo more info / download
Woody 404 Page Not Found Website Template
Oops 404 Page Not Found Website Template
Error 404 Mobile Website Template
Deadlink 404 Page Not found web Template
Green Glossy – Free 404 Page Not Found Web Template
HUGE Error Pages 404 Template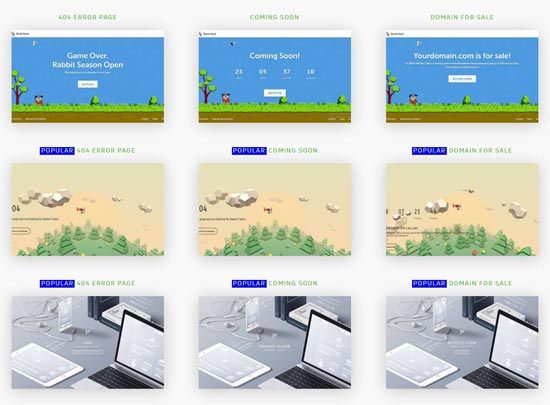 more info / download demo
Coming Soon and 404 Creative Special Pages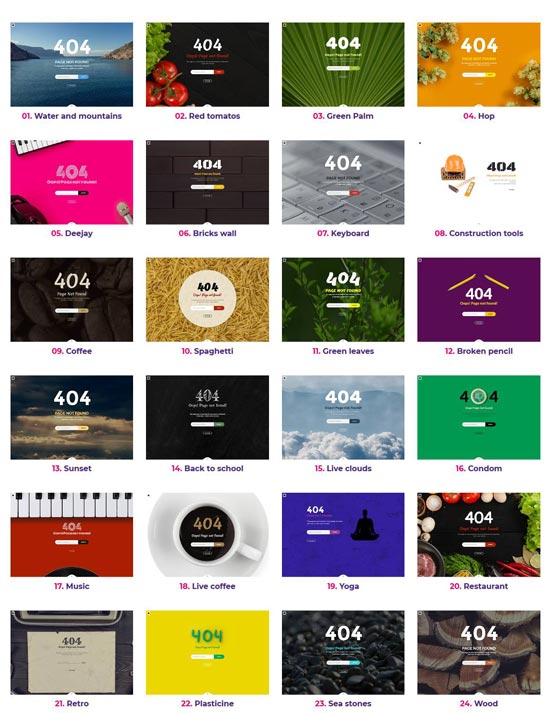 more info / download demo
Creative 404 Pages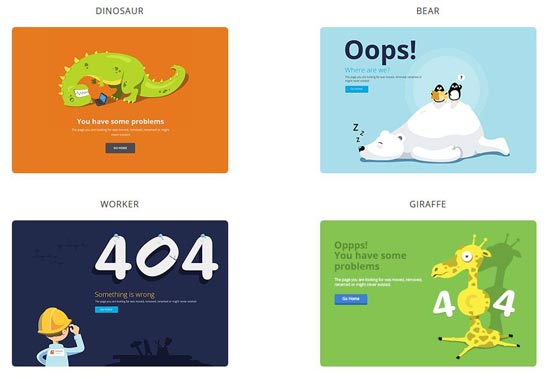 demo more info / download
Galaxy404 – Responsive 404 Template
Chemico – Responsive Animated 404 Error Template
Chemico is a clean, animated, responsive, retina ready and well formatted 404 error template.
Missing – 404 Responsive Page Template
Missing – 404 page is a page template that can be used for broken links on your website. Its a nice way to give some directions to your users when they stumble upon any missing pages/broken links.
Wordsearch – Responsive 404 Error Pack
AngryPanda – Responsive 404 & Maintenance Template
AngryPanda is clean, responsive and beautiful 404 & maintenance pages, suitable for every website.
Lost – Responsive 404 Error Template
Premium, stylish and responsive 404 error template with amazing background animation. This can be used for companies that are error page or page not found online with their business or any other site.
Wizm 404 – Responsive error template for you
Wizm 404 – Responsive error template for you. Can be used for companies, individuals, and professionals. With full screen background.
Creatica – 404 Error Theme
Creatica error page is a clean and modern error page theme built with HTML5 and CSS3.
No Signal 404 Error Page
"No Signal" is an unique error page that conveys a feeling of nostalgia. It aims to prevent users the frustration of getting to a website error and it's a good starting point to get to other pages thanks to a quick menu and a themed search field.
Cerberus – Premium, handmade 404 HTML Template