Edmin
Edmin is yet another free bootstrap admin template with jQuery plugins that is perfect for your projects. It provides an easy to use modern and flat user interface design and a fully responsive layout that is compatible with handheld devices such as phones and tablets.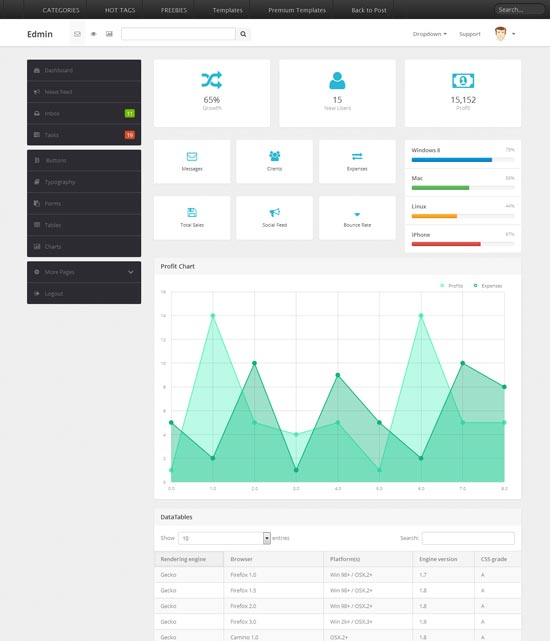 demo more info / download
DashGum
DashGum is a simple & elegant free bootstrap admin template. It comes with 15 pages to start your panel as soon as possible. With DashGum you have charts, tables, a lot of panels, calendars, notifications, to do lists and more. Grab our free theme and enjoy it.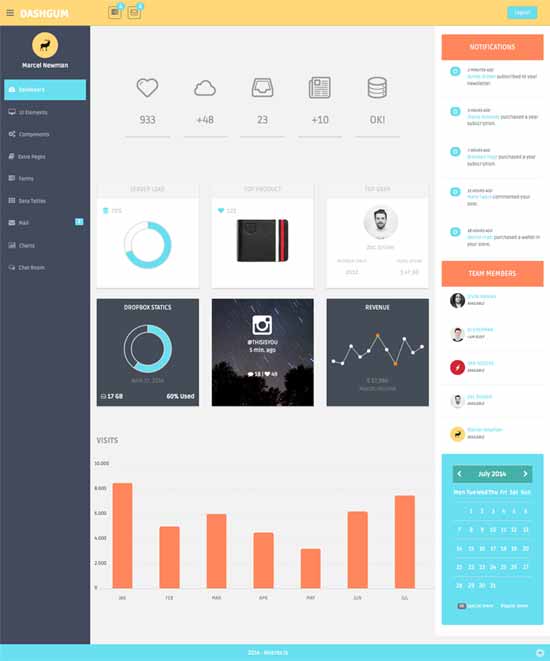 demo more info / download
TemplateVamp
TemplateVamp is a fully functional and customization free bootstrap admin template that leverages the power and flexibility of HTML5 & CSS3. It can be used as a front-end toolkit for rapidly developing web applications that are lightweight, faster, and mobile-friendly; a great starting point.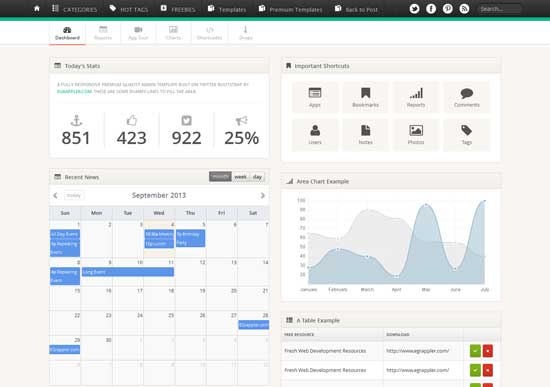 demo more info / download