Educator
Educator is utterly stylish responsive free template for blogger, education yet decent and sober theme designed for BlogSpot based websites. We have designed this template for all those education, colleges, universities and other institutions who want to have an amazingly professional website with not a lot of expenses.
Fabric
Fabric is a simply, and minimalist blogger template presenting a woven style that is pleasingly unique among modern web design, Fabric is a premium looking template with the great typography which brings out the true beauty of the Theme. If you are looking for modern and pastel colored template, then fabric is perfect choice for your blog.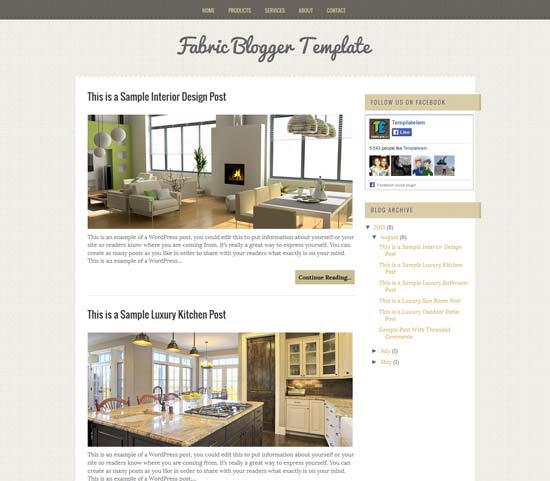 demo download more info / download
GoGreen
GoGreen is a multipurpose responsive, free, blogger template with lots of new and indifferent functionalities. It is elegantly clean with a touch of FLAT UI but it is not totally flat. The dynamics of this theme are extremely pure and it gives a sparkling shine to your blogger site.
Videoism
Videoism is a professional template designed for video site and video blog portal. This responsive blogger would help everyone in setting up a professional video site rather quickly. It is somewhat inspired from popular video hosting websites like YouTube, Vimeo, Dailymotion and etc. No modest to say that this is the most powerful and robust Video Blogger template ever.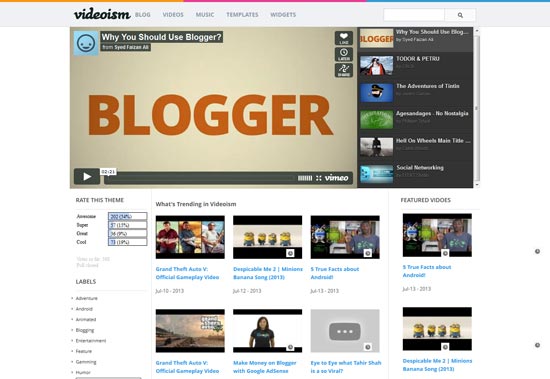 demo download more info / download
WebDepot
The WebDepot is a combination of different color schemes which makes it look unique. This responsive,  blogger template is ideal for Designing, web developing, and Magazine based website especially for those who stress more towards designing niche. Unlike our other themes, this has a lot of matchless features including some CSS3 inclusion and other significant functions.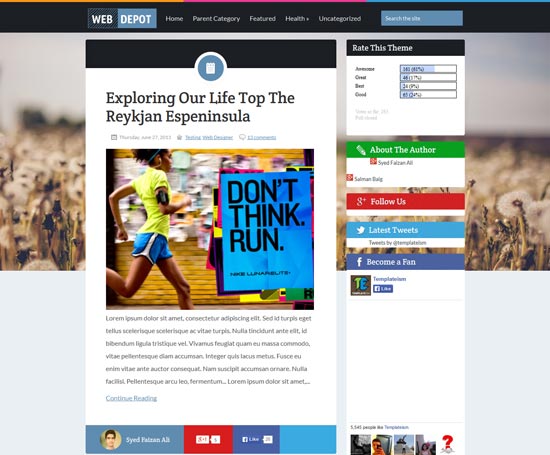 demo download more info / download
Folio360
Folio360 is a responsive template designed for Designers who loves to show off their portfolio. It is truly a powerful, highly flexible and customization template which will indeed help you to grow. This theme is perfect for Wallpaper and pictorial based websites. It has lots of striking and incredible features which would impress you and your visitors too. It has clean and sleek design which is considered as the basic need of a portfolio template.
Retina
Retina is a responsive template versatile magazine style theme designed for those blogs which are multi-niched, or covers a lot of stories of different categorize at just one place. It is still ideal for all kind of blogs like Technology, Entertainment, News, Magazine, Gadgets. It has the tendency to accommodate almost anything. It is jam-packed with lots of customized widgets.
WebMag
WebMag is a free responsive template and multi-purpose magazine theme for Blogger enabled websites. It is extremely efficient and has some highly customized functionality. We have used latest web developing language including CSS3 and HTML5. This theme is ideal for all kinds of websites, it is a multi-niche template specially designed for Magazine, Technology, Web designing, development, and gadget based blogs.