You're looking for a new web design template and you want it to be responsive and HTML5 compliant. We have compiled a list of the best free HTML5 CSS3 website templates for your online presence!
Nowadays, it is very important to have a website that looks good on all devices. That's why we offer you free responsive HTML5 CSS3 website templates! There's no denying that HTML5 templates are some of the most versatile and powerful tools available to web developers today. With their clean code and responsive design, they offer a great way to create modern, dynamic websites.
But what really sets them apart is their ability to be customized and tailored to fit any need. There are a lot of free HTML5 templates available online, so you can find one that suits your needs perfectly.
uBeasa
The uBeasa free website template is fashionable and attractive. To download or use uBeasa, there is no further cost. Among other groups, this website is helpful to creative teams, agencies, companies, and artists.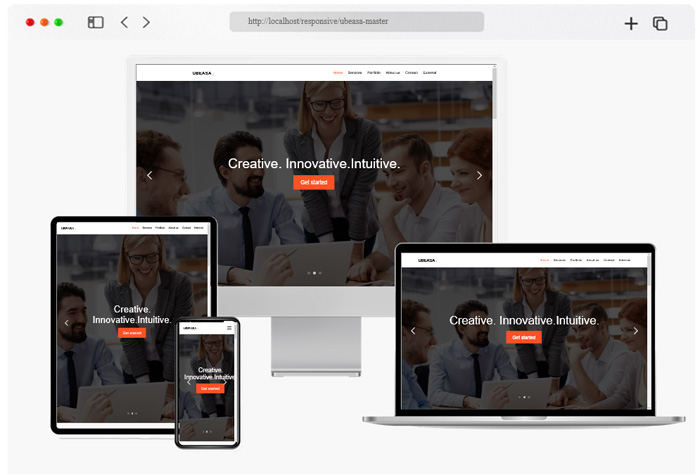 Demo More info / download
Tiya Golf Club
The Tiya Golf Club website consists of three HTML pages with Bootstrap v5.3.0 CSS. This theme is appropriate for golf course websites. There are curved shapes, membership tables, a login form, an email form, a page for event listings, and a page for event details. The Member Login section slides in from the right. A dropdown menu is present. The first page can be scrolled as a single page.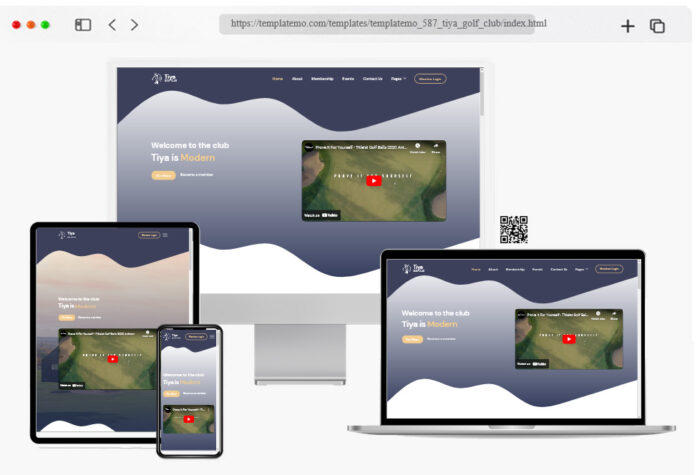 More info / download Demo
Clean Work
This is the color scheme for cleaning service providers. Clean Work is a Bootstrap v5.1.3-based website layout with a professional design. There are seven unique HTML pages in total, including the service listing, coming soon page, custom 404 page, and contact form. The homepage features an interactive banner and multiple sections.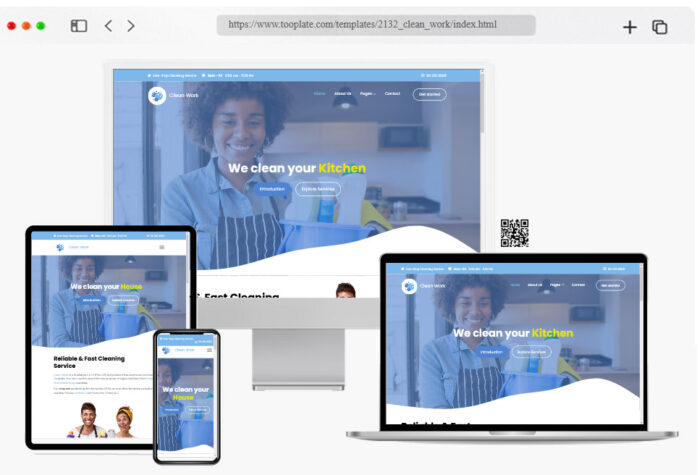 More info / download Demo
Tnio
Tnio Service Website HTML Template is appropriate for online websites, hosting websites, website maintenance websites, eCommerce websites, and creative websites.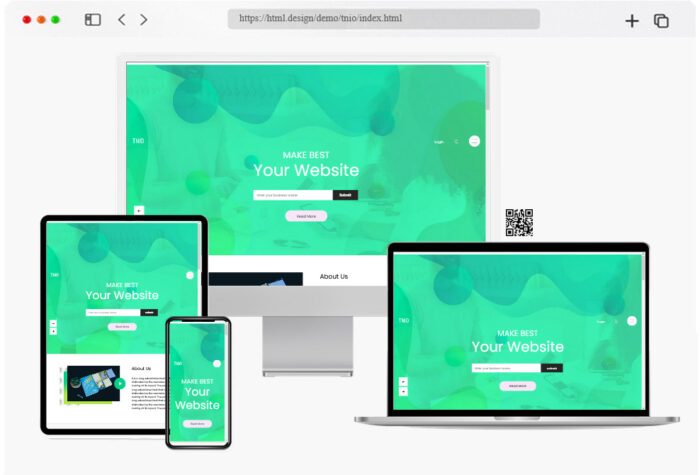 More info / download Demo
LuxuryHotel
LuxuryHotel is a robust website template designed with the Bootstrap 4 framework, HTML5/CSS3 technologies, and hotel businesses in mind. The template has useful, contemporary, and innovative features. Appearing to have a clean and minimal design, excellent typography, and a visual hierarchy that is enhanced with GSAP animation, this is a stunning piece of work.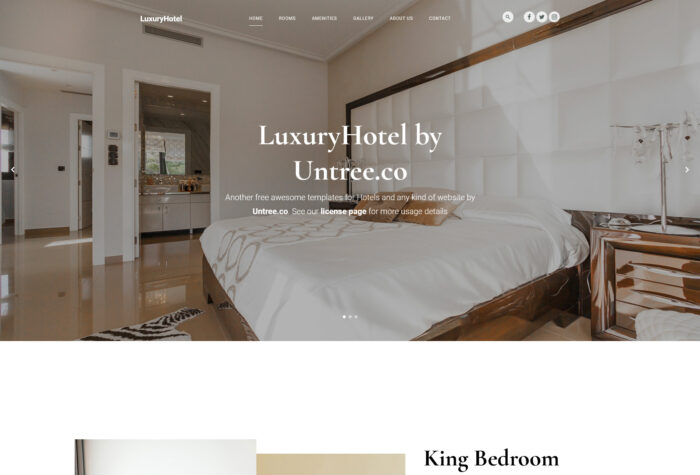 More info / download Demo
Barber Shop Template
Gentlemen's Barber Shop is a free HTML and CSS Bootstrap template for your business. This one-page design features a navigation menu in the sidebar. The right column is the primary content area for sections such as about us, services, and price list. The Booking Form is provided. Google Maps includes a contact section as well.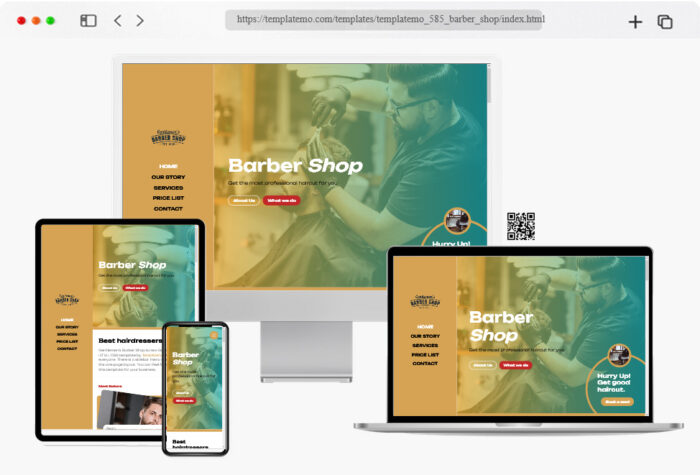 More info / download Demo
Crispy Restaurant
It utilizes the CSS framework from Bootstrap 5.1.3. There are a total of 6 HTML pages included with Crispy Kitchen, allowing you to make any alterations you desire. There is a pop-up button for the HTML table reservation form in the top right corner.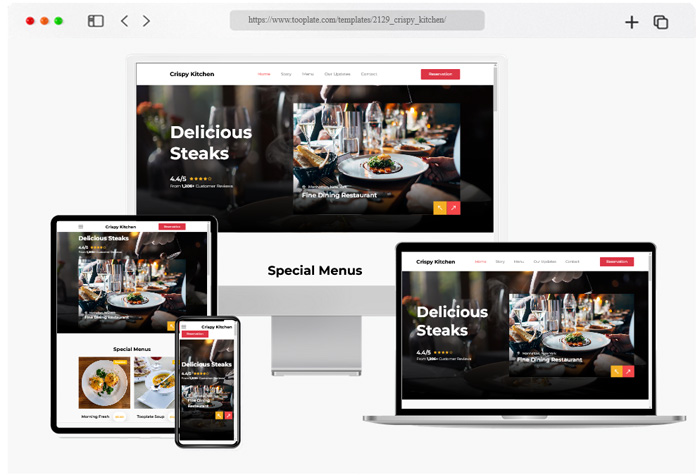 More info / download Demo
Canvas (Premium)
Canvas is a powerful, responsive, and unpolished HTML5 website template for both multi-page and one-page websites. It is built on the most recent Bootstrap 5 framework.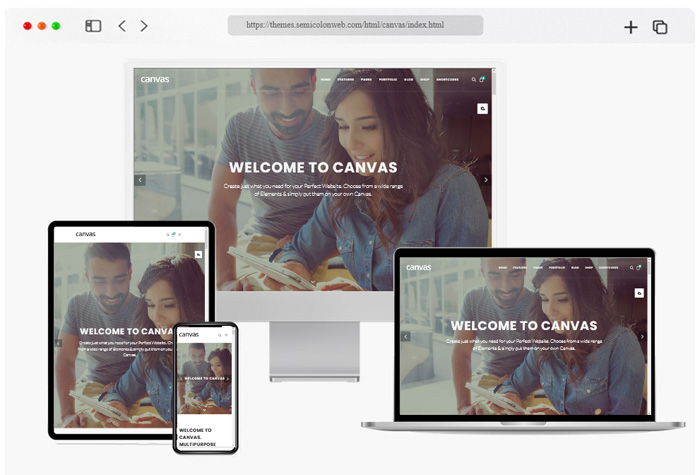 More info / download Demo
Careo Spa
Careo Beauty Spa html5 responsive is an exceptional and lovely spa website template. It was designed for anyone interested in creating their own website, particularly for a beauty salon or massage business.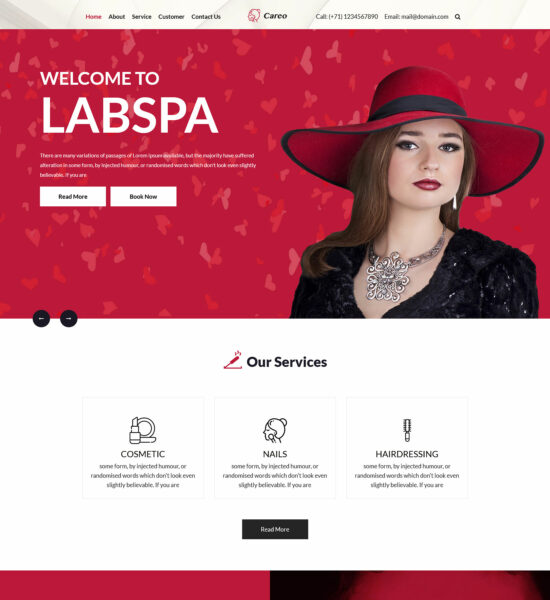 More info / download Demo
Waso Strategy
Waso is a free HTML template for Bootstrap 5 for your business website. Two pages are included in this layout. The service section incorporates content tabs. In the project gallery section, a zoom-in effect is used on hover. A contact form is present. You can add additional pages as your project requires.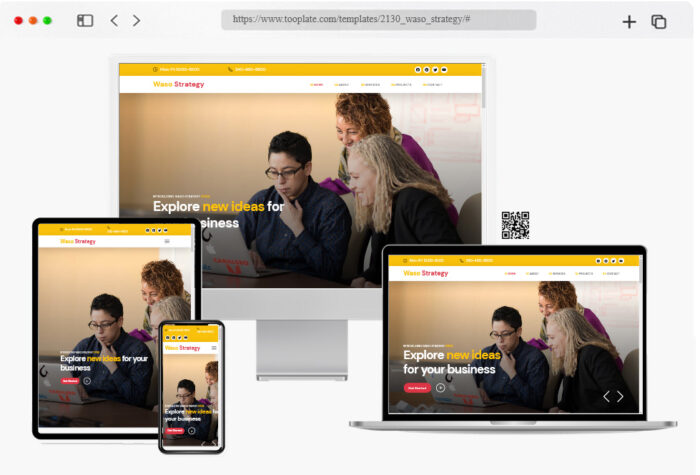 More info / download Demo
Property Real Estate
Property is a free Bootstrap-based real estate template. The template can be utilized by websites for real estate agencies, property owners, apartment listings, and other similar entities.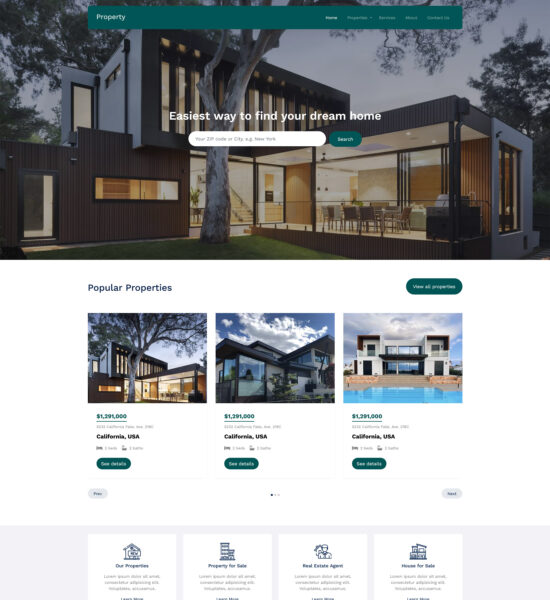 More info / download Demo
Mexant Financial
Mexant is a financial HTML web template that may be used for crypto or digital currency related websites. However, this can also be utilized for digital marketing or corporate websites.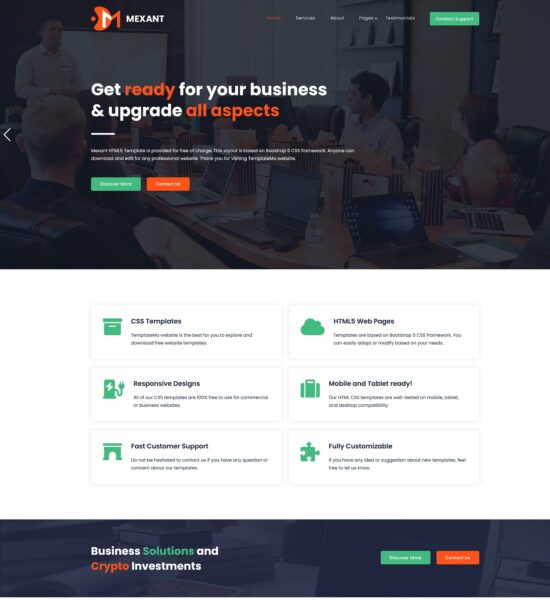 More info / download Demo
Phalanx Fitness
Phalanx Fitness A website HTML template that is ideal for health, fitness, spas, and gyms. It would also work well for a variety of sports-related enterprises.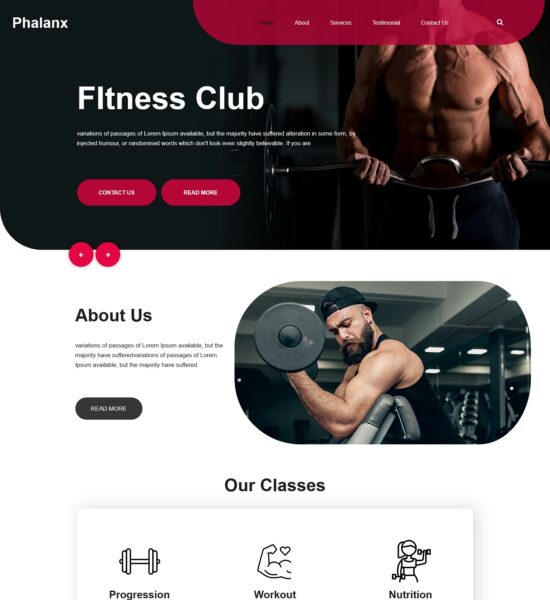 More info / download Demo
Constra Construction
Constra is a free HTML5 construction business website template created with Bootstrap 4. To attract people's attention, it appears sophisticated and expert.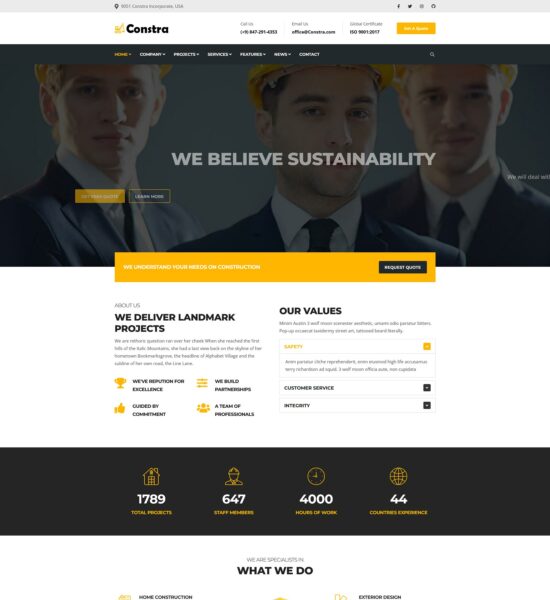 More info / download Demo
Eduwell Education
EduWell is a highly qualified HTML5 template for educational institutions and organizations. This CSS template is based on the most recent version of Bootstrap. ​Additionally, you can use the homepage as a one-page layout.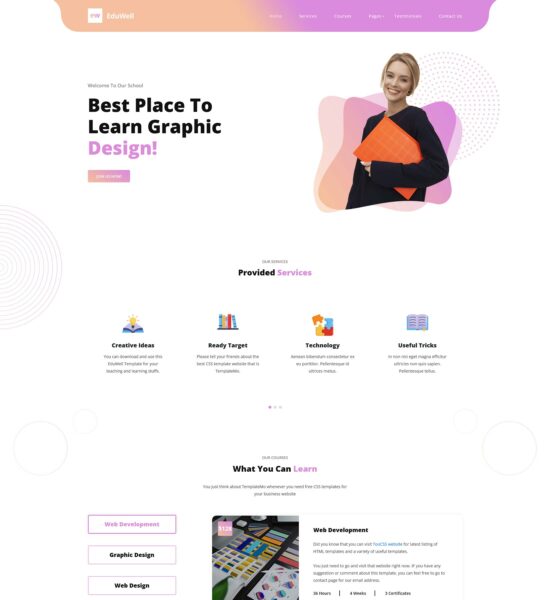 More info / download Demo
Lenslight Photography
This template is designed for photographers, wedding photographers, travel videographers, photography studios, designer portfolios, fashion models, and lifestyle bloggers. It features a full-width layout.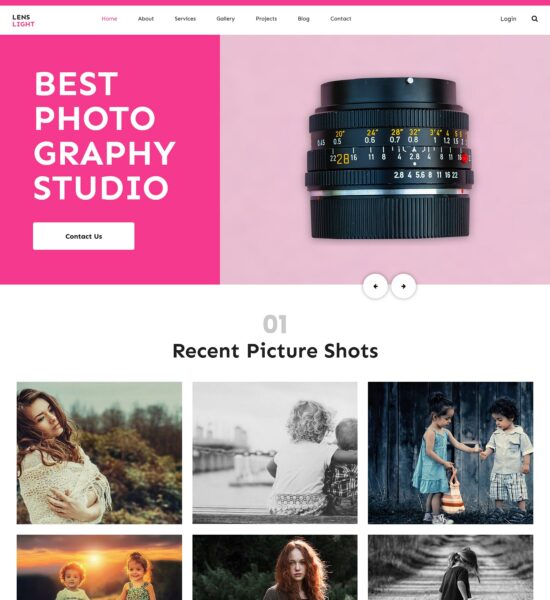 More info / download Demo
Hexashop eCommerce
HexaShop is an HTML/CSS template for online storefronts that enables online business presence. Based on the Bootstrap v4.5.2 CSS framework, this design was created. You may modify this layout to function with any CMS.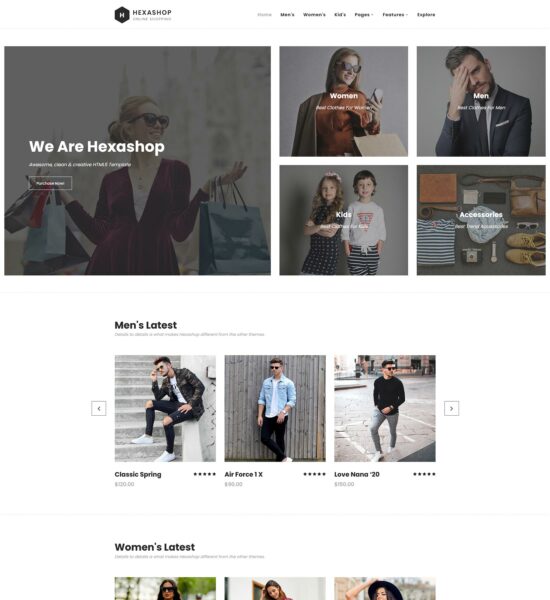 More info / download Demo
Airspace Agency
Airspace is a free, clean, and exclusive bootstrap agency website template. This is another wonderful contribution made by Thermefisher to the community. The elegant template is composed of sophisticated commercial and corporate themes and is rich in typography.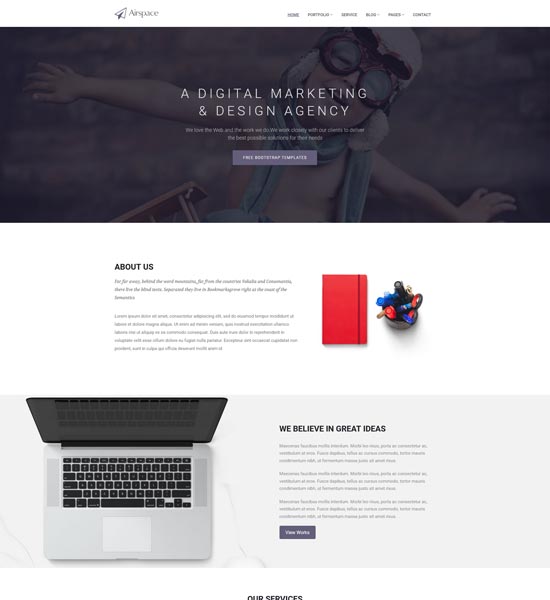 More info / download Demo
PathSoft IT Solutions
psFree is a stylish, professional, and adaptable HTML5 template for IT Solutions, IT Business, and IT Services Companies. Based on extensive research into IT Solutions & Software Services Company, psFree can give all necessary layouts and blocks.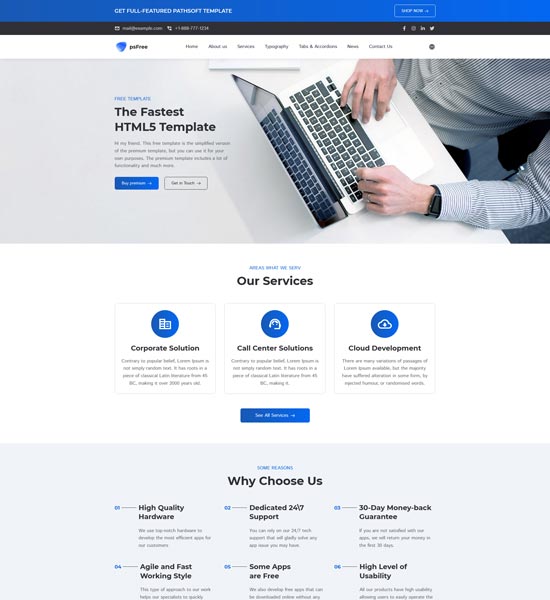 More info / download Demo
Brandi One page
Brandi is a free, responsive, one-page bootstrap business template. The framework utilized by the template is Twitter Bootstrap 3.x. End-users are able to create any kind of fantastic website with simplicity because there is no extra coding and no extra functionality.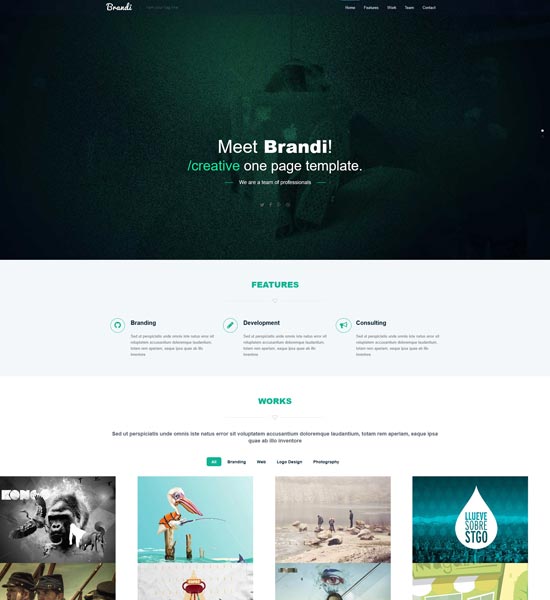 More info / download Demo
Solutech CCTV
Securtv is a simple and safe HTML5 template for CCTV websites. This concept is well-conceived. We made it possible to send emails.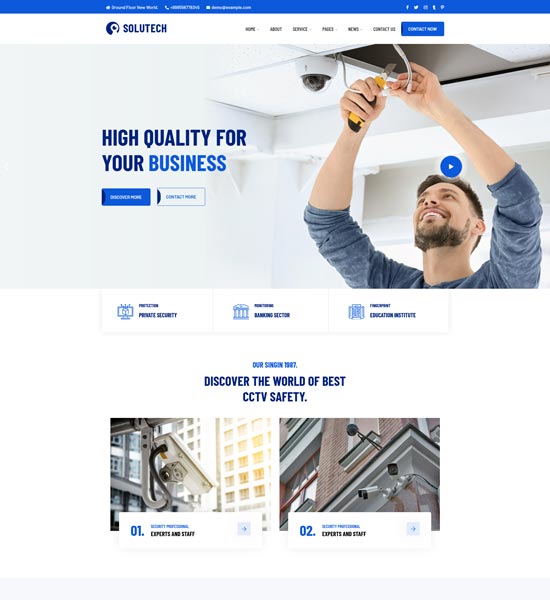 More info / download Demo
Glorified E-commerce
This responsive template includes a slider, contact page, 404 page, promotional offer section, support area, client area, and newsletter section. This template can be utilized for Shop, Store, Clothing, Marketing, and any other website creation.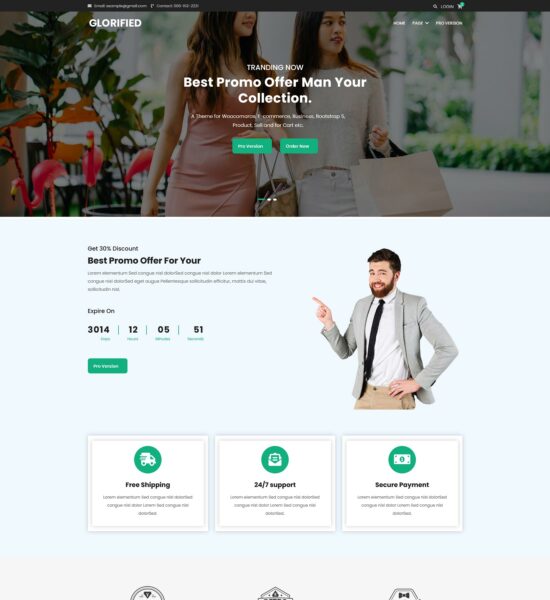 More info / download Demo
Meghna One page
Meghna is a free one-page HTML5, CSS3, JavaScript, and JQuery business template that is adaptable to any screen size. It was manufactured with the most recent technologies and design trends.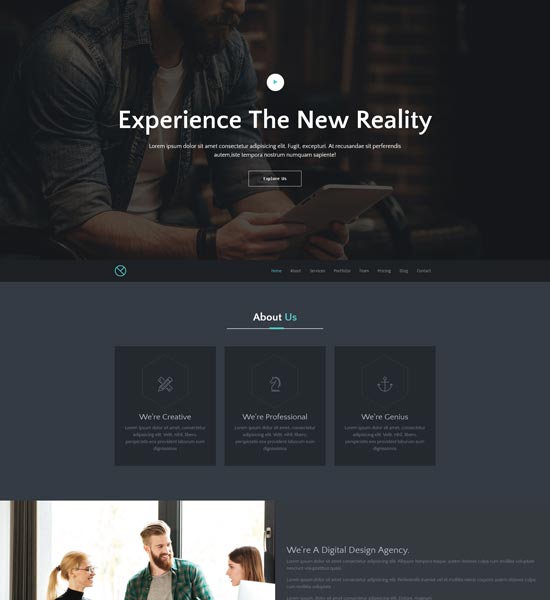 More info / download Demo
Beautyrel Salon
This is the freely used version of the massage salon template. The template was constructed using the Bootstrap 4 framework. It has contemporary elements such as the parallax hover effects, Google fonts, and contact and newsletter subscription forms that work.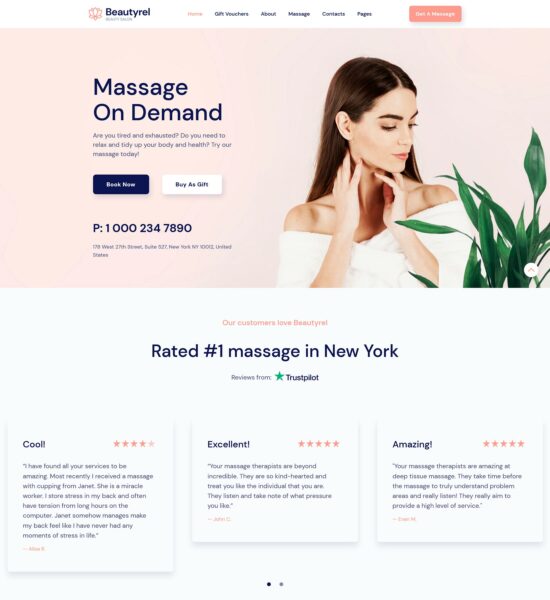 More info / download Demo
Solid
Solid is a clean and imaginative HTML 5 template that can be utilized for virtually any type of website. It is fully responsive and includes features such as a blog layout with widgets on the sidebars and social media icons in the bottom.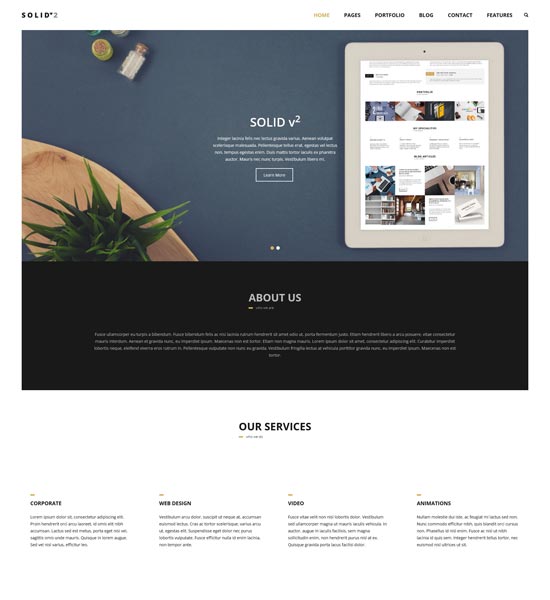 More info / download Demo
Edu Meeting
Edu Meeting is an HTML Bootstrap template for educational institutions like as universities, schools, and other academic institutions.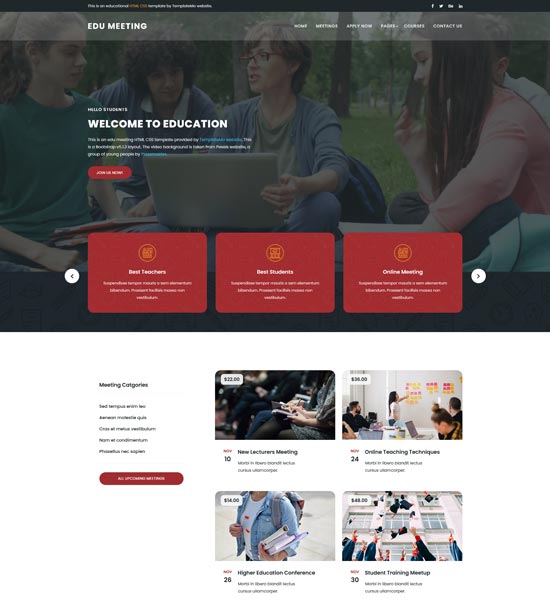 More info / download Demo
Barber Shop
This is the FREE version of the catholic barbershop template. The theme is compatible with all browsers and is fully responsive.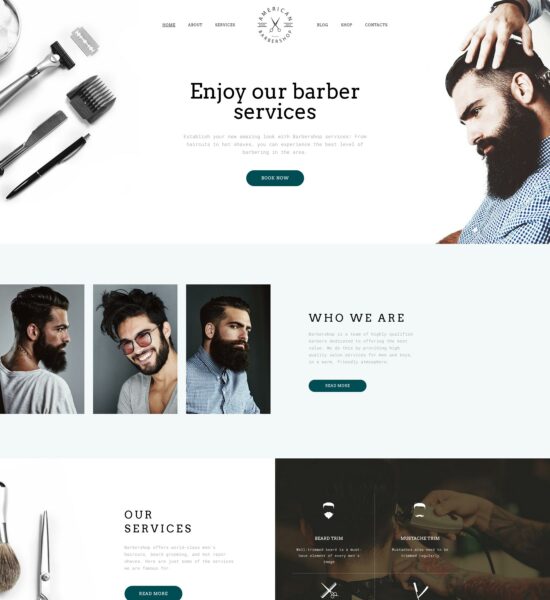 More info / download Demo
Sulfur
Sulfur is a free, simple HTML template designed to accommodate a variety of web themes. Ideal for creative works, corporate, business, IT organizations, and exhibiting portfolios, among many other uses.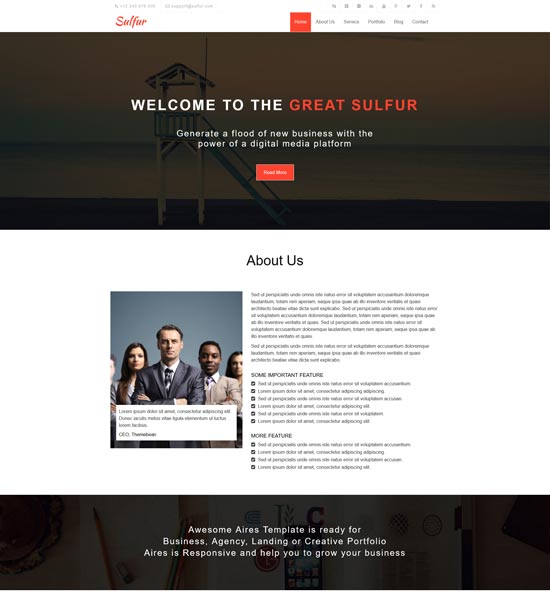 More info / download Demo
Fuse Minimalist
Fuse is a modern and simple template name. Fuse is smart and professional: its design is simple and clean, and it supports multiple platforms.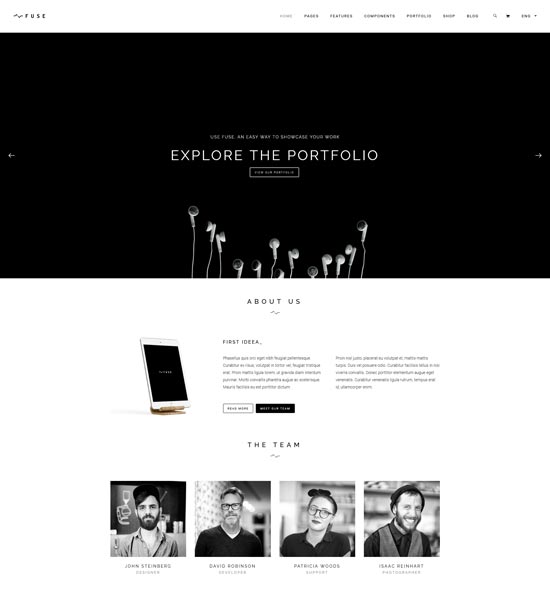 More info / download Demo
Digimedia Digital
DigiMedia is an HTML digital marketing template available in three somewhat distinct color schemes.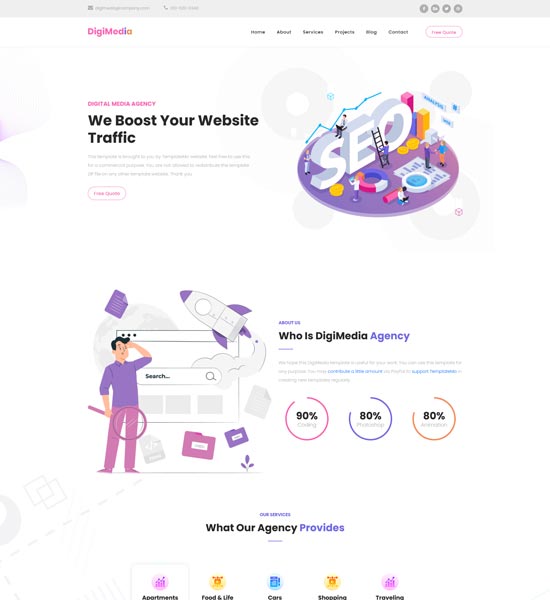 More info / download Demo
Life News
Free template for a health magazine. The Bootstrap 4 design has a background video, Google fonts, an events calendar, a working gallery, and contact and newsletter subscription forms.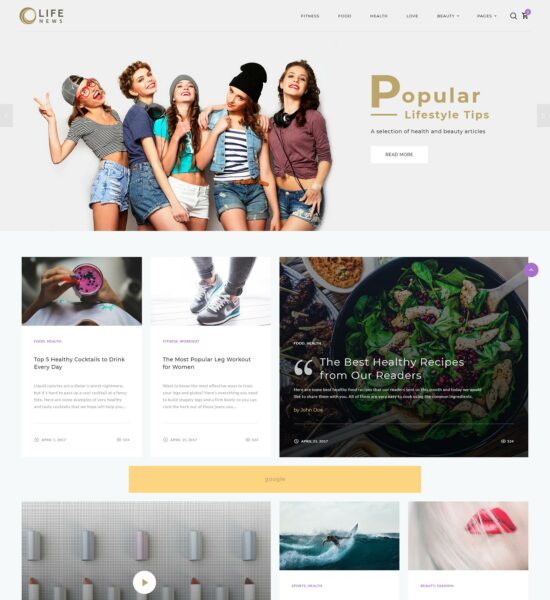 More info / download Demo
Small Apps
Smart App is a free, sleek and contemporary landing page template for mobile applications. Constructed using the Bootstrap 4.x front-end framework.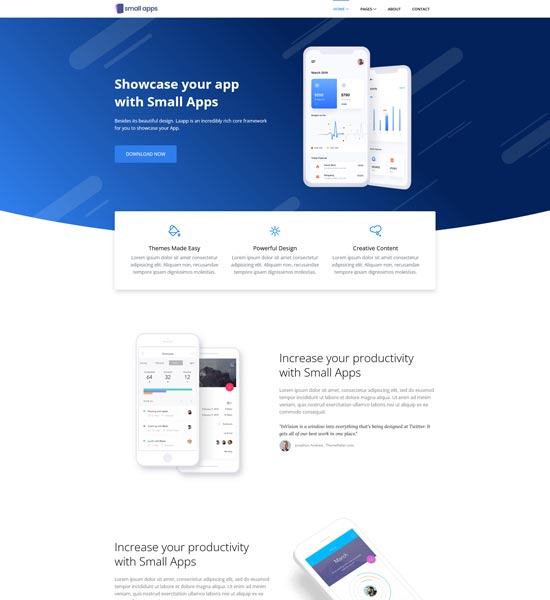 More info / download Demo
Discovery
Discovery is a clean, attractive, and professional website template suitable for any creative organization or individual.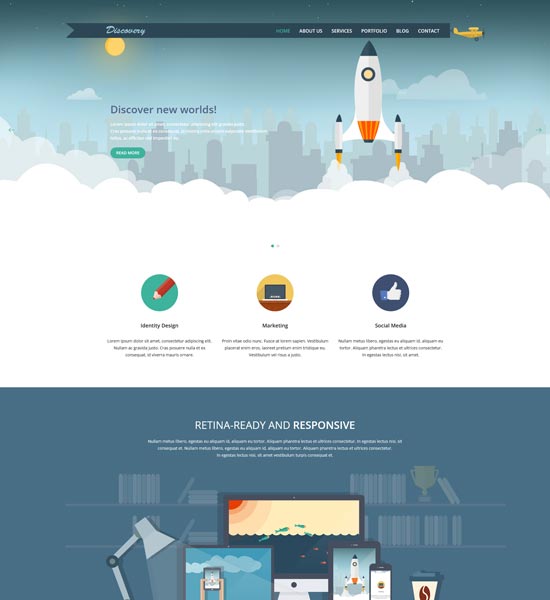 More info / download Demo
Nomad Force
Nomad Force is a free Bootstrap 5-based HTML template with a full-page video banner. There are animated transitions between page elements within a page's sections.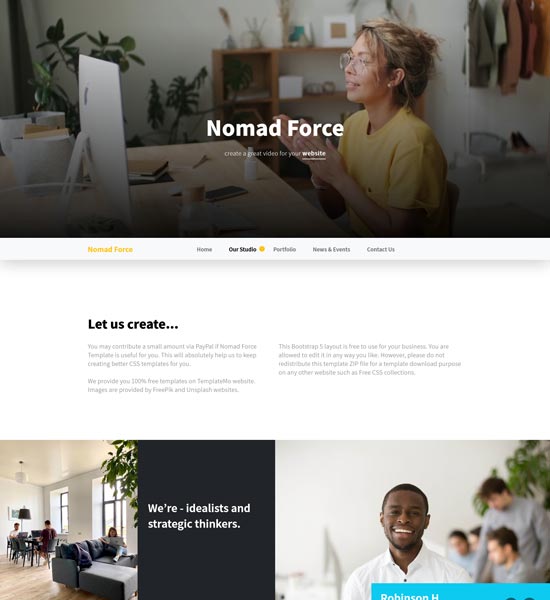 More info / download Demo
Modish Fashion
You can obtain a free HTML template for fashion websites that is aesthetically pleasing, editable, and packed with functionality. The HTML template Modish is designed for the fashion industry.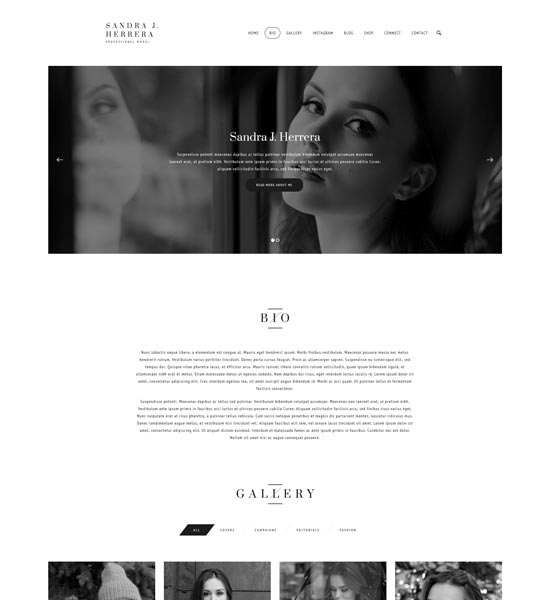 More info / download Demo
Medic Care
Medic Care is a CSS-based website template built with Bootstrap 5 for medical professionals. This website's single-page layout offers a clean and professional appearance.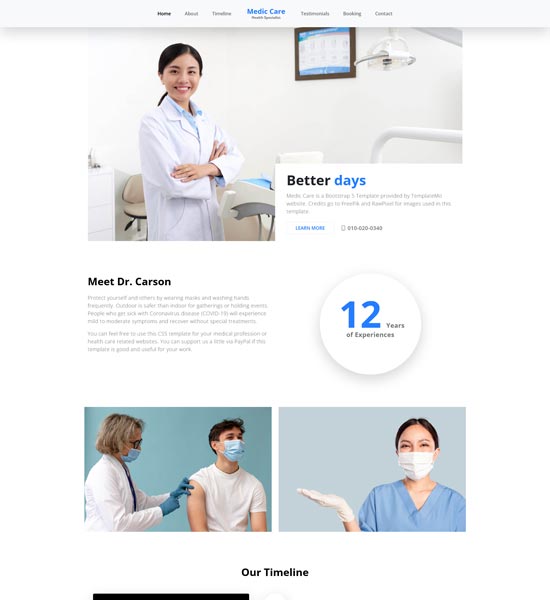 More info / download Demo
AsiaWok Food
AsiaWok is a contemporary and uncluttered design for food-related websites. It features a responsive design that changes to the size of your screen, so you may view it without trouble on desktop and mobile devices.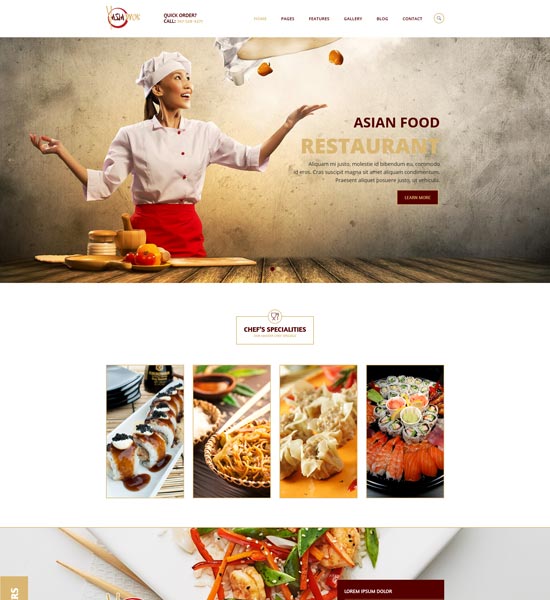 More info / download Demo
Onix Digital
Onix Digital is a Bootstrap 5-based professional HTML5 template for SEO and marketing. This free CSS one-page design features content carousels, pricing tables, video tabs, and a contact section.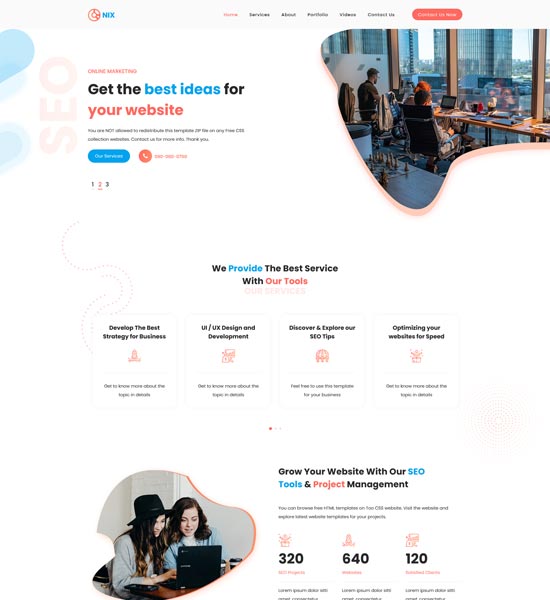 More info / download Demo
Velvet
Looking for a professional blog for your startup's content creation? Fortunately, we have the ideal template for you. We designed Velvet to be elegant, stylish, smooth and uncomplicated.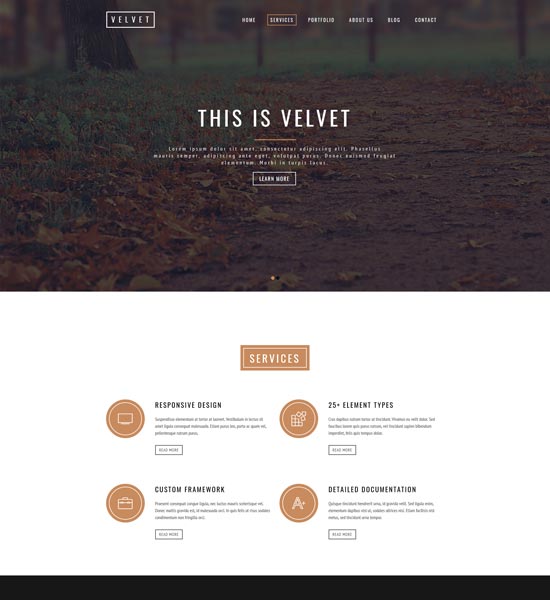 More info / download Demo
Plot Listing
The Plot List Bootstrap 5 template has content tabs and item lists that move around in a carousel. This template has 4 HTML pages that can be easily turned into dynamic CMS pages.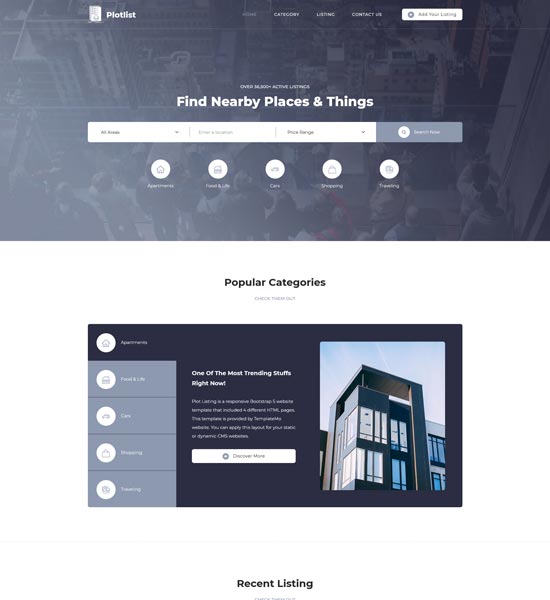 More info / download Demo
Insight
Creative Multipurpose Free HTML Template is a free HTML template that works on all devices. This template is perfect for making any kind of website, blog, or personal portfolio site.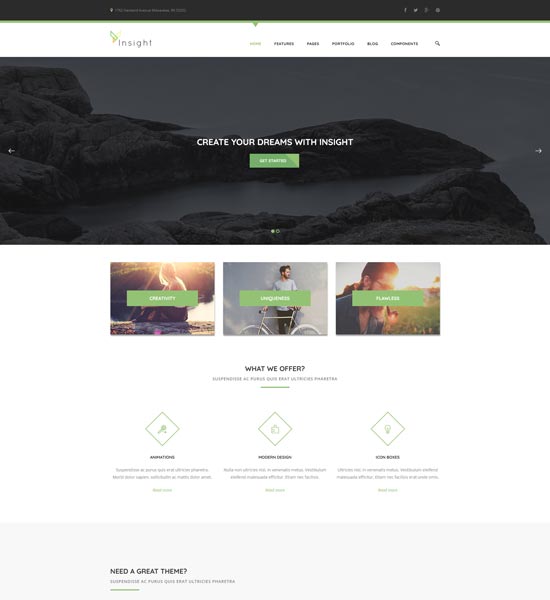 More info / download Demo
Startup
Startup is a clean, modern, and easy to use free startup website template made for IT solutions and any other business agencies.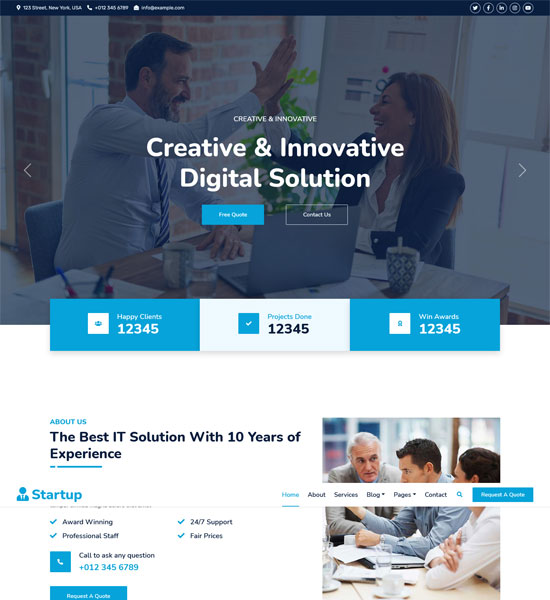 More info / download Demo
Hyaaths Plant shops
Hyaaths House Alive HTML5 Template is good for creative businesses, blogs, and e-commerce sites for flower shops and plant shops.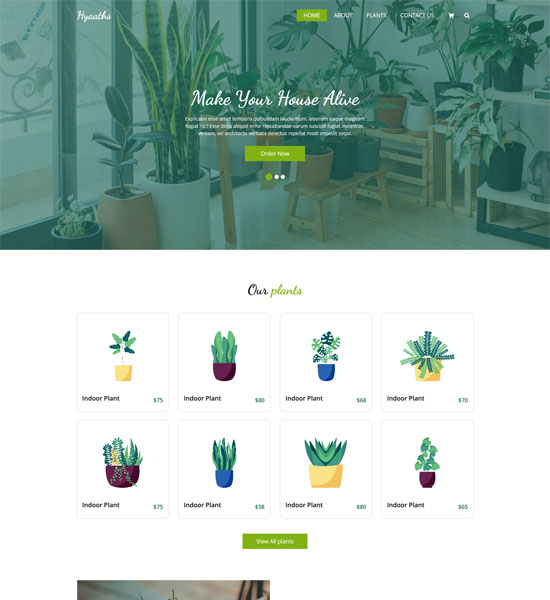 More info / download Demo
FirstOne
This free HTML5 template is perfect for your next project, and you don't even need to know how to code to use it.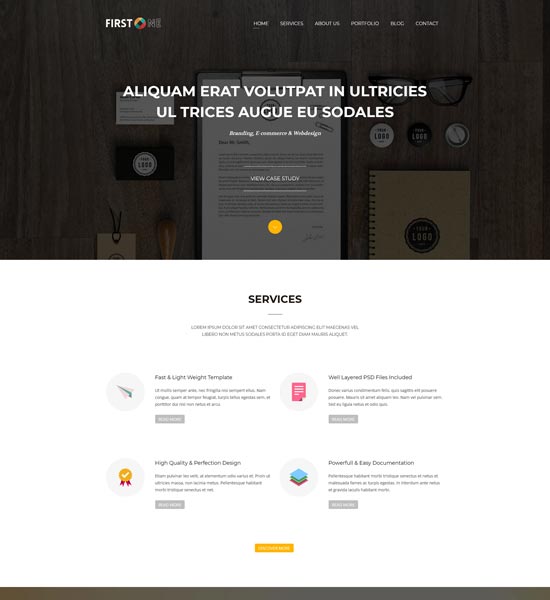 More info / download Demo
Cafeesa
Cafeesa Cafe HTML5 Template Restaurant / Cafe Template is great if you like clean and modern designs.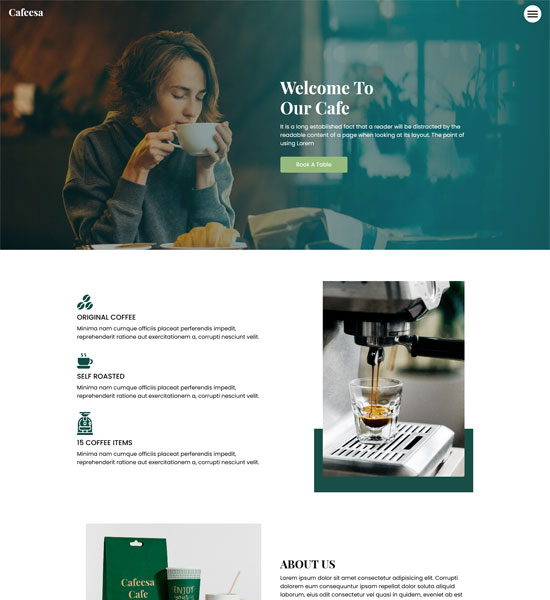 More info / download Demo
Jmk
Jmk Metal Factory HTML Template was made in HTML for websites about metal works, custom metal works, metal and automotive fabrication services, and other industrial websites.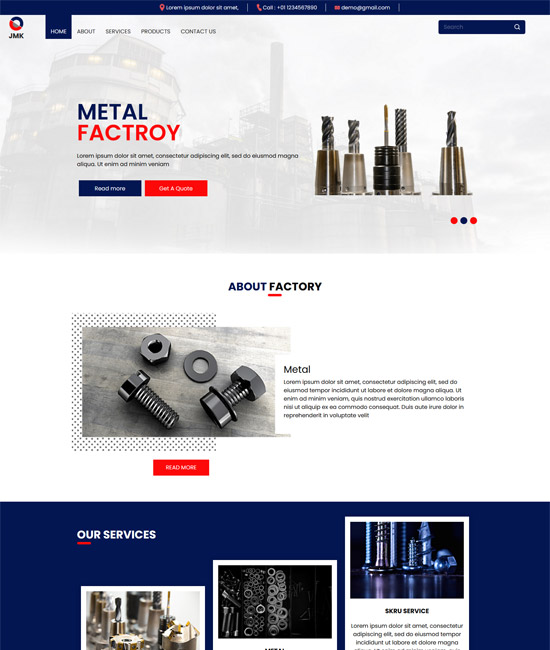 More info / download Demo