BusinessCom
A html5 business template and it's SEO (Search Engine Optimization) friendly. You will get a handful of free responsive website template that will be optimized for SEO. To effectively communicate your business message, there is a large cursor at the top of the page. The content is complemented by pixel-perfect icons that easily guide readers across the page.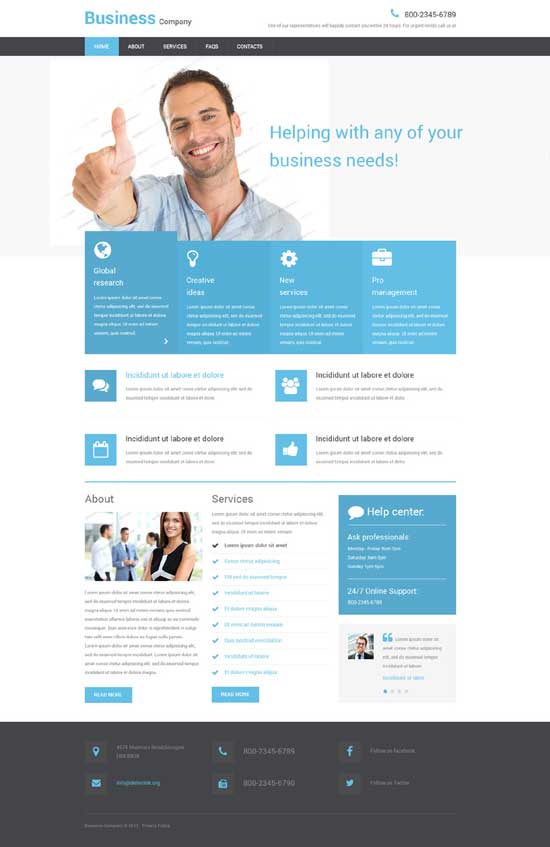 demo more info / download
CafeHTML5
Responsive coffee template with features like contact form, responsive, cross-browser compatibility, blog section and much more. This free html5 website template is designed to meet your website needs.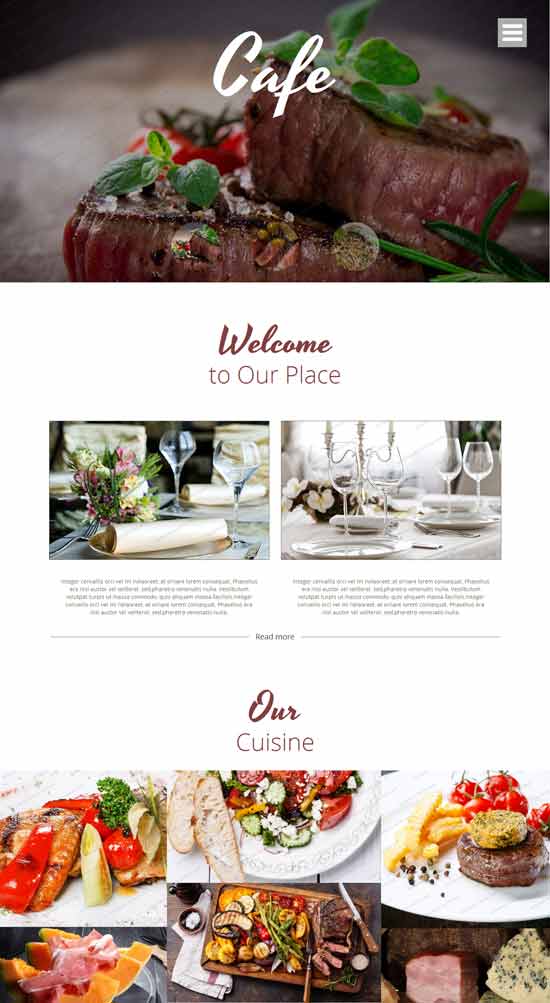 demo more info / download
PointStudio
This clean responsive website template is a perfect basis for displaying a vast amount of content in a coherent manner, thus promoting your web design agency or other projects related to this business niche.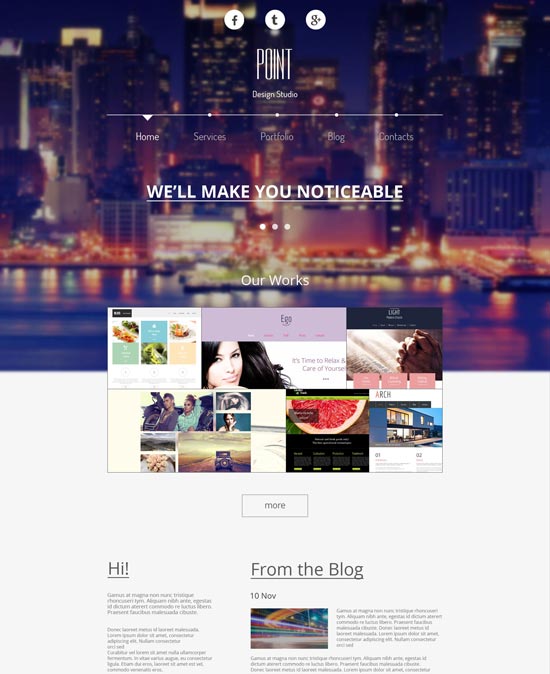 demo more info / download
LawyersHTML
Free responsive JavaScript animated html5 website template was created for lawyers website purposes only.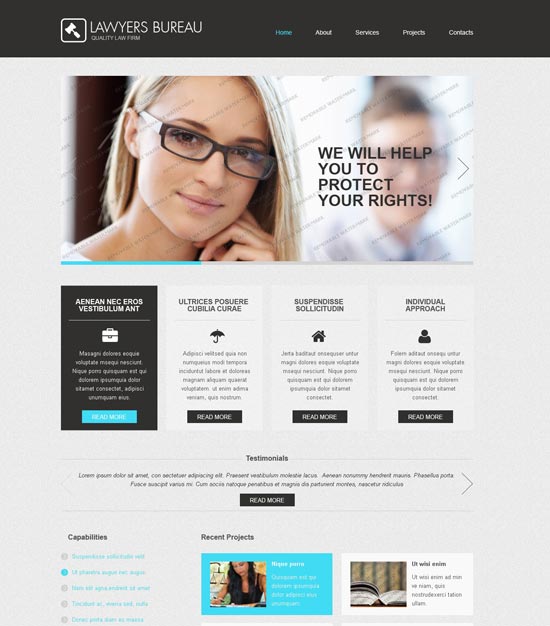 demo more info / download
BuidUp
You can effectively deliver your business ideas with the free html5 website template, professional freebie designed. All of these elements are an integral part of the contemporary look that gives definition to the overall design. Camera JS, Owl Carousel sliders spice up the content of this theme, making it more vivid and interesting to browse.
Primer
Free responsive website theme following contemporary design direction and featuring user-friendly layout. Is perfectly worked for presenting consulting, marketing, financial companies website, and can be seamlessly customized to meet the needs of other projects.
Religious
A well-done site is a good communication tool for all religious organizations. Set up or redesign the one with free HTML5 website theme that features a balance between clean modern look, user-friendliness and professional coding.
PorfolioDe
Free to download modern theme featuring well defined layout with portfolio as a focal point. The design is perfect for presenting design agency or CV of creative artists online. Its navigation is facilitated with fixed header (company logo and menu) and back-to-top button.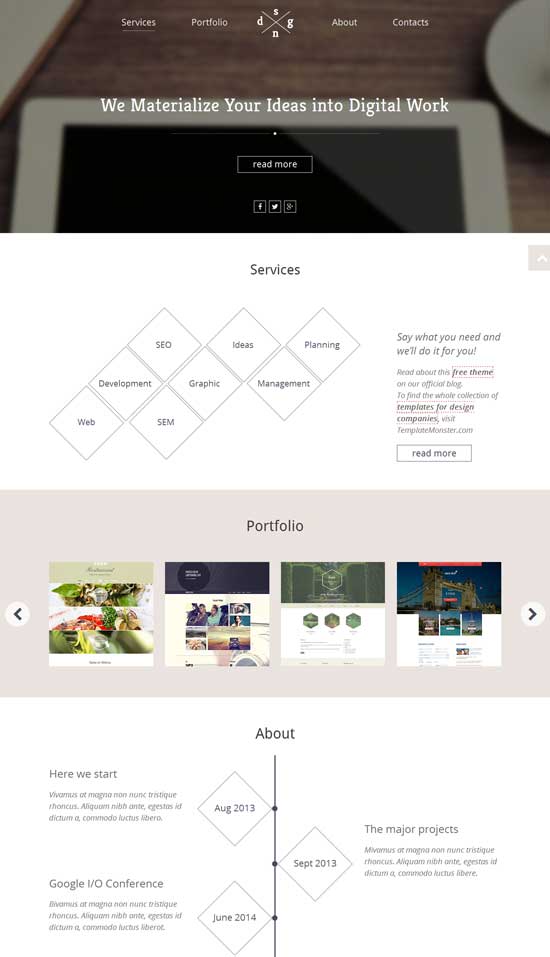 demo more info / download download
PhotoSite
Free responsive website theme to set up online portfolio and share works online. Sleek design in popular today flat color design, gallery as a focal point and intuitive navigation will perfectly work for better online promotion of works.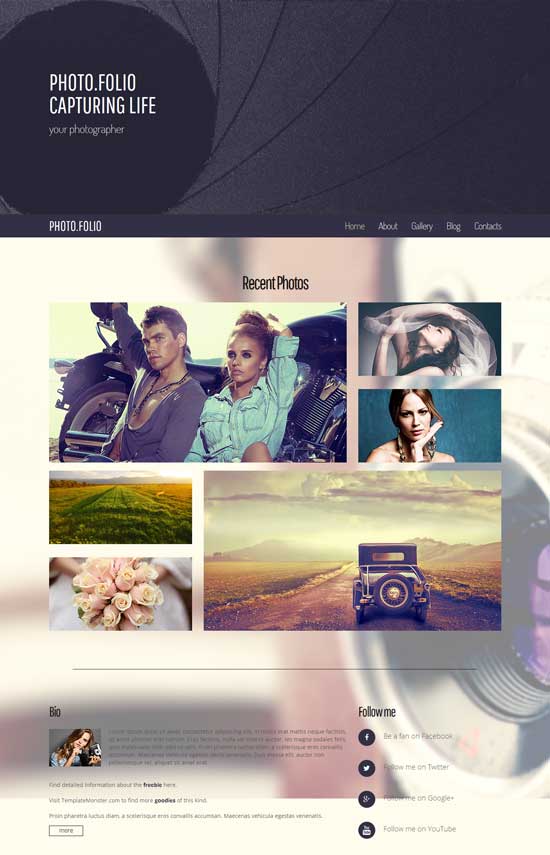 demo more info / download
StableHTML
Try this download free HTML5 website template freebie for consulting business websites. Visually appealing with intuitive navigation, it will drive visitors in and make your company profitable.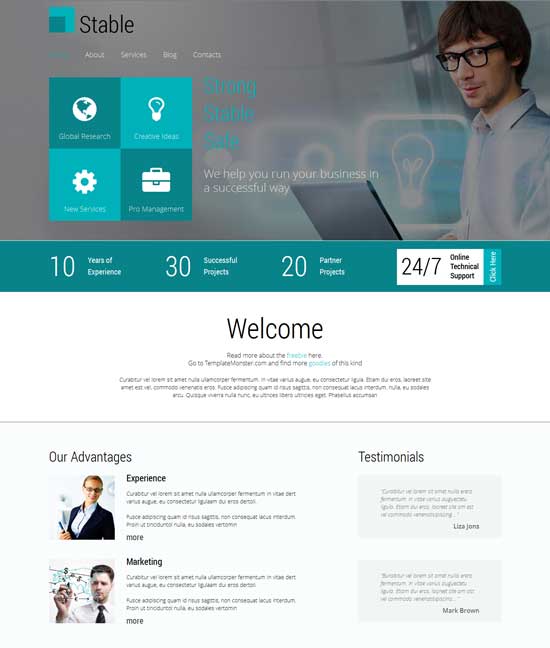 demo more info / download download
Bliss
Download this html5 website theme with clean contemporary look, yummy visuals and intuitive navigation to make people interested in the place it promotes and drive them in. The theme is ideal for presenting high-class restaurants online, but can be easily customized for boosting another type of place.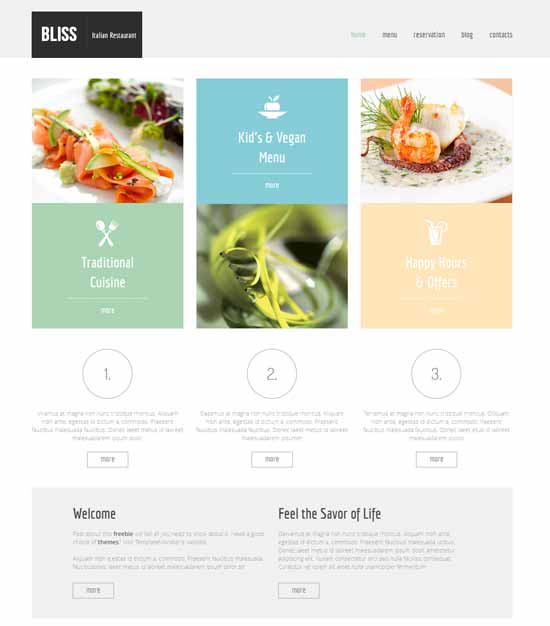 demo more info / download
Arch
This minimalist design is the result of creative thinking of our designer, Ivy Green. Its clean and well defined responsive layout HTML5 templates for architecture site will easily make your site stand out in its web neighborhood, while its unassuming tone will drive more people in.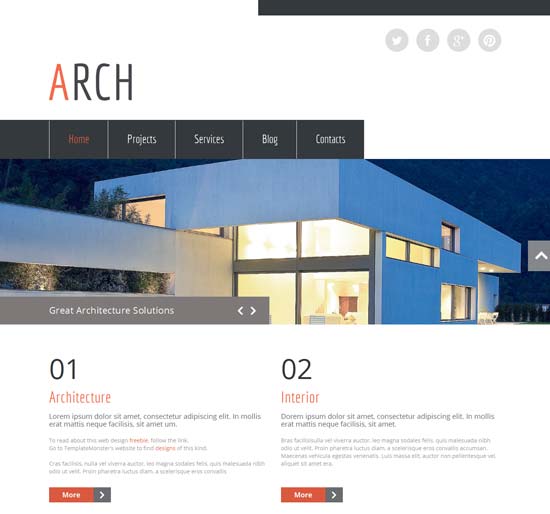 demo more info / download
TidyHome
Free HTML5 website template for cleaning company or any other that presents maintenance services online. Let's focus on this crafty clean theme today, and be sure to come back the next week for new updates of our free stuff collection.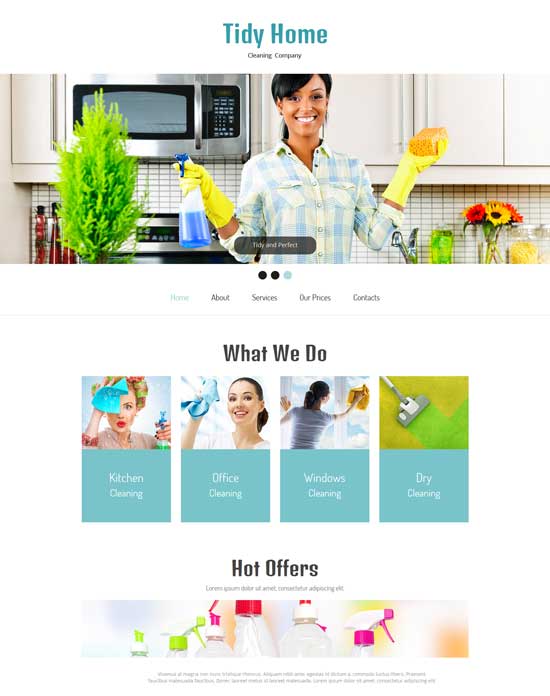 demo more info / download
Katrine
The theme you see, a Free HTML5 Design for photography Site, is a spectacular compendium of photos (from open and private exhibitions), their short descriptions, artist's story and everything else he/she may want to tell people. Feel free to use this free html template for a site that will carry on a meaningful dialogue between an artist and his/her fans.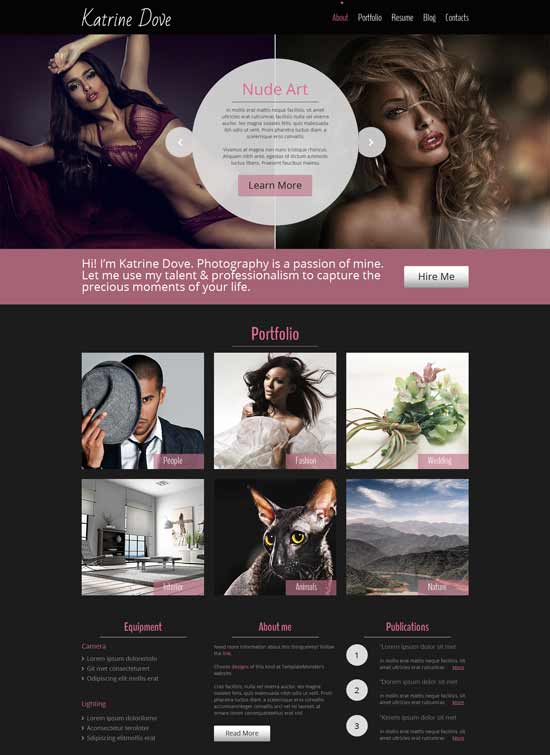 demo more info / download
MarathonHTML
Feel free to use this easy to customize free HTML5 website template will help you promote any sport event or get a sport website up and running in no time.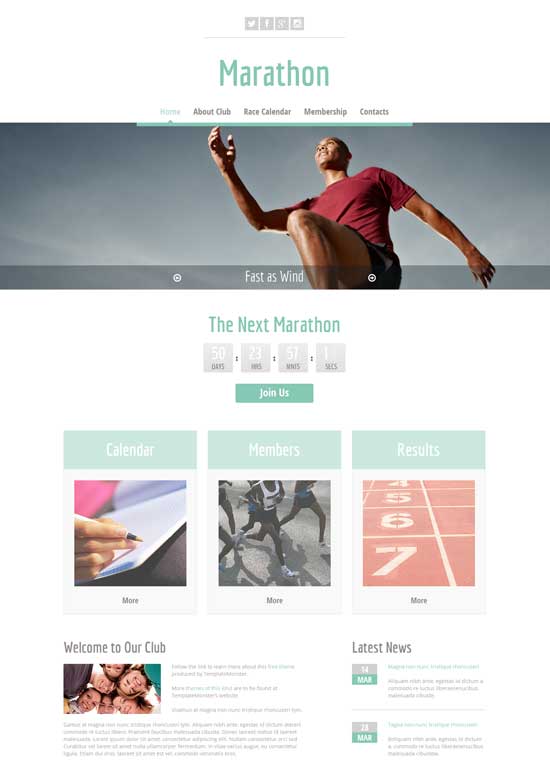 demo more info / download
LifeHTML5
This free premium quality HTML5 website template, it will help you communicate all ideas of organization and engage all interested people in its work. To bring any desired changes into its structure, download HTML source files. This free html template with inviting design is a good chance to set up a charity site, and find non-indifferent people online.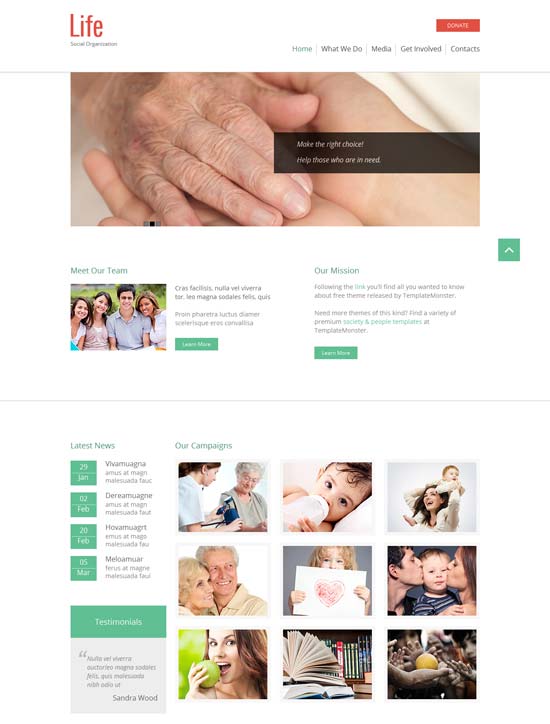 demo more info / download
YourHomeHTML5
Get this Free HTML5 interior design theme to renew your website or set up the new one with refined tone. Large slider with captions, thumbnails with fancy animation, social icons with tooltips, this freebie has a pack of features to draw more viewers to your site.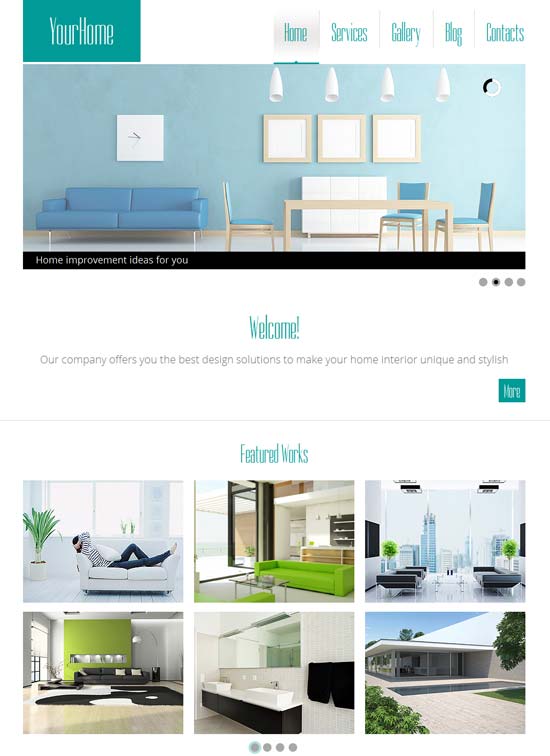 demo more info / download
BizGroup
This freebie along with its user-friendliness make it a perfect fit for a variety of business websites you may want to set up: communications, consulting, internet, science, etc.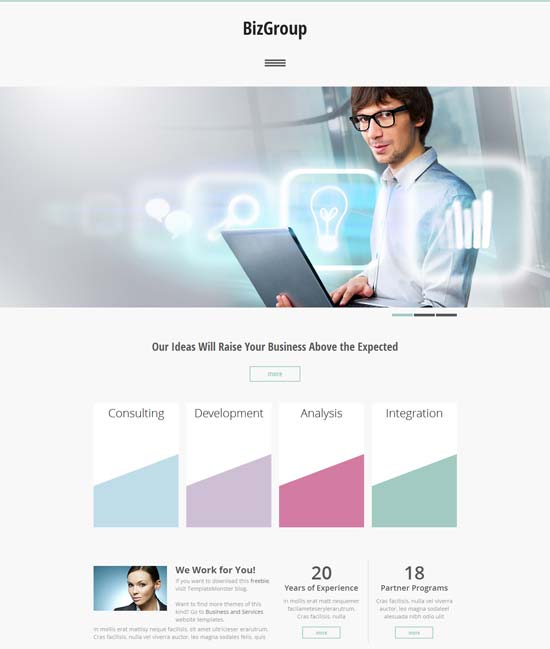 demo more info / download
YourTrip
Whether you want to set up a site or redesign the existing one that deals with travel site, hotels or other businesses, consider this well-coded ready-made freebie.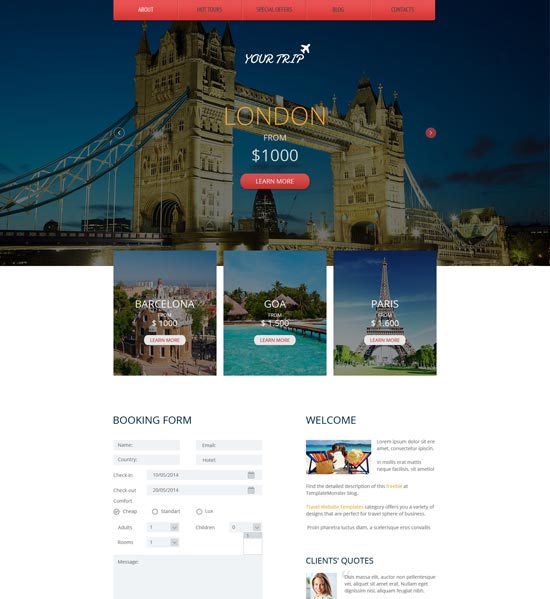 demo more info / download
Ego
Consider this visually rich design of Free HTML5 website template to dress up your spa salon site or redesign it. It intrigues the eye with a Radiant Orchid, the color of the year, that is increasingly valued for its confidence and warmth.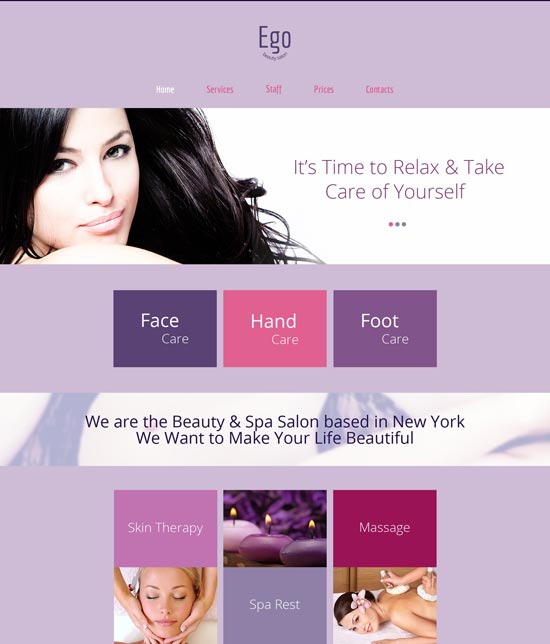 demo more info / download
Sonja
Need online portfolio? Consider this modern design for content-centric sites. Try it and start a photographer page or any other portfolio you need. The Home page with a timeline on it allows to place videos, photos and written content.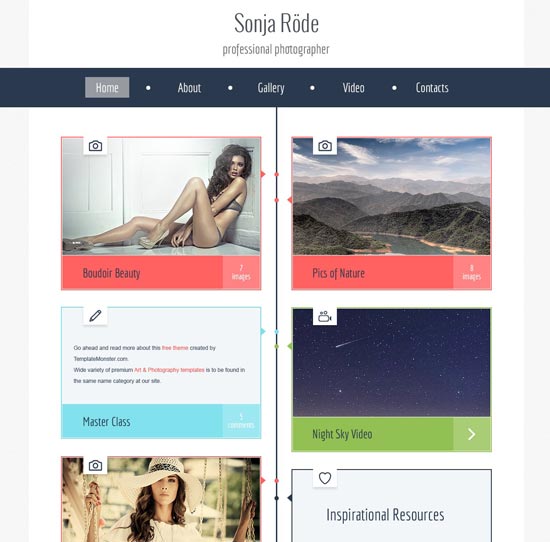 demo more info / download
Charitylife
Free Responsive website template for starting a charity site for non-profit organization. Its design uses metro style trend for presenting the layout. Multicolored blocks create positive tone and welcome more visitors in.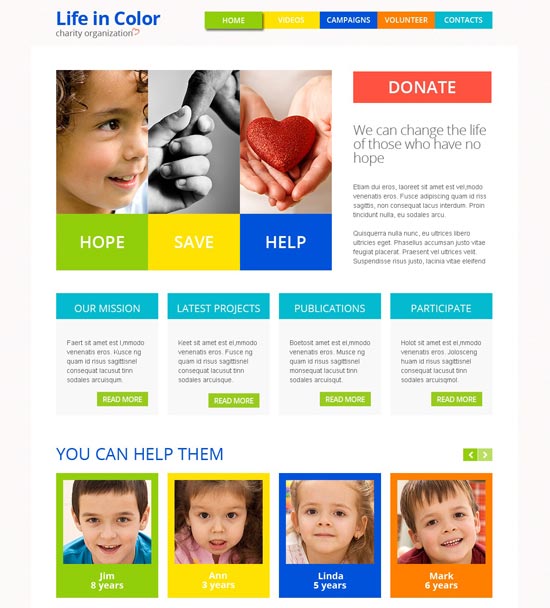 more info / download