Today, we have pick up best free responsive html5 landing page website templates for your marketing, events, apps / software and multipurpose! The landing page will usually display directed sales copy that is a logical extension of an app or software advertisement, search result or link. The general goal of a landing page templates is to convert site visitors into sales or leads. By analyzing activity generated by the linked URL, marketers can use click-through rates & conversion rate to determine the success of an advertisement. Landing page templates is a retina ready responsive landing page website template perfect for any purpose or software and application developers or small business owners looking to promote their iPhone, iPad, Android Apps and software products.
Smash Lite Template
Smash Lite is the free version of UIdeck's Smash HTML Landing Bootstrap template. Features include sticky header navigation (which scrolls smoothly into sections), lovely intro slideshow, portfolio with lightbox functionality, pricing table, testimonials, team, Google Maps integration, and ends with a contact form footer.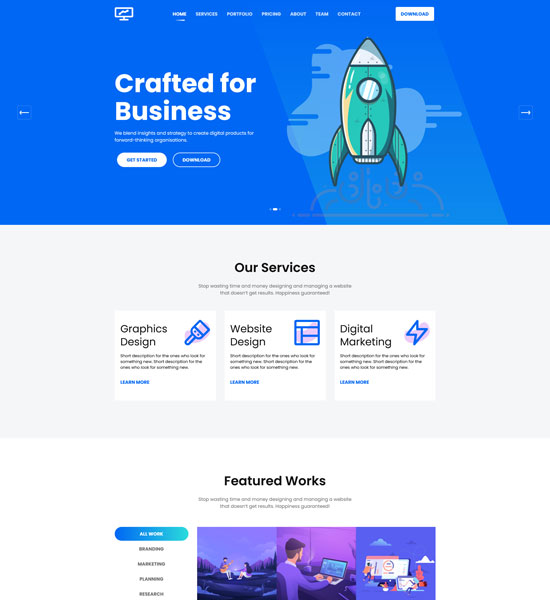 more info / download demo
Bino
Bino is a smoothly responsive landing page for showcasing your best app or promoting your business. It has clean structure, professional design. Bino is based on Bootstrap 3.5 and has been tested on all major browsers and devices. Works well on desktops, tablets, and mobile devices. The template adapts perfectly to various screen sizes.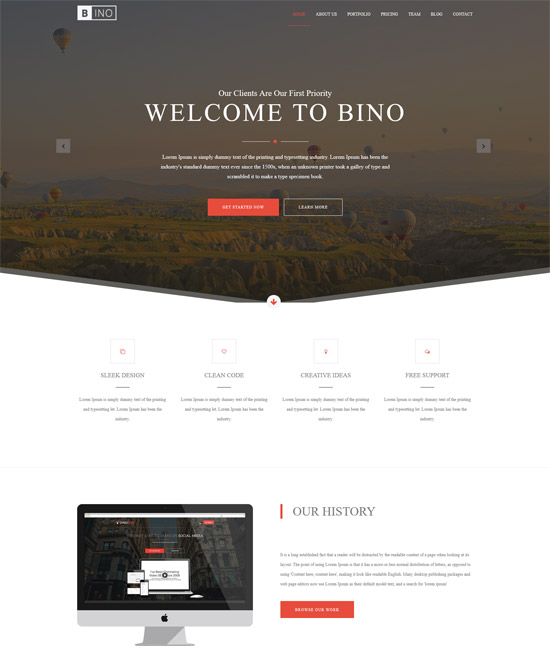 more info / download demo
Startbootstrap Landing Page
Landing Page is a responsive landing page theme for Bootstrap 4.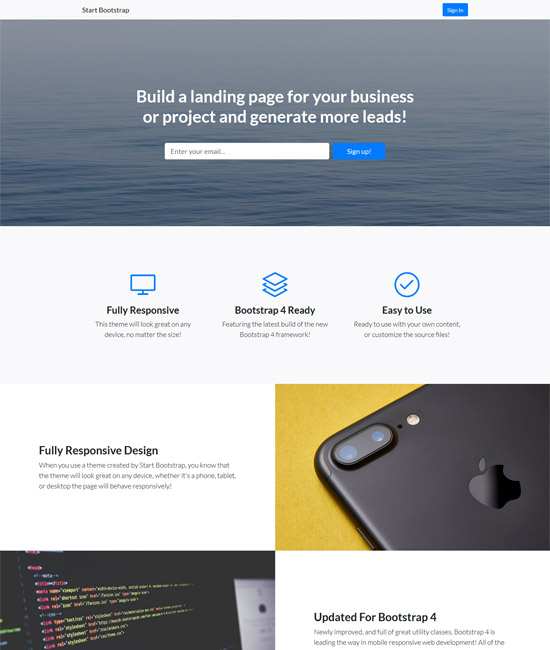 more info / download demo
Pavo
Pavo is a free HTML template created by Inovatik in Bootstrap framework, suitable for an application landing page.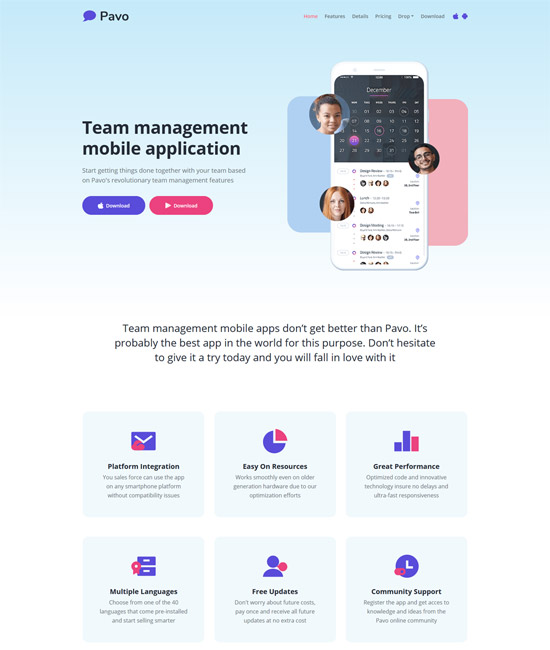 more info / download demo
Lava
Lava's HTML landing page has a beautiful pink orange theme. The main menu supports drop-down sub menu items. This layout can be further expanded based on the needs of your website. Lava is a clean and professional looking website template for your business.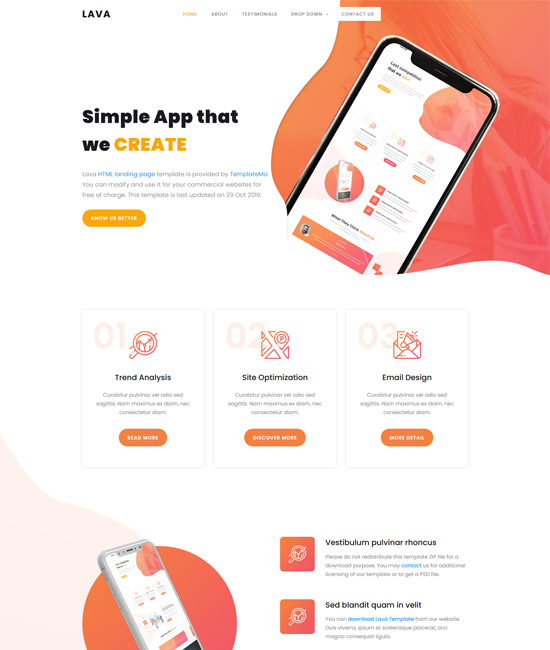 more info / download demo
Soft-Tech
Soft-Tech is a clean and modern HTML landing page template with the best design and layout. Customizable appearance for any business and specially designed for showcase, software and start-up.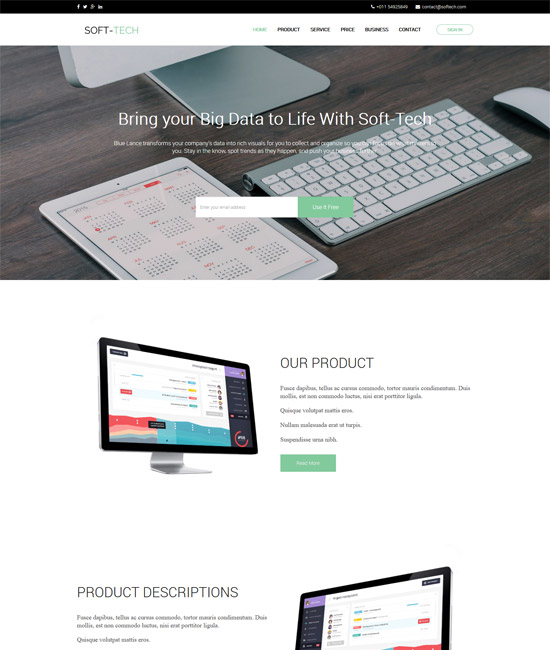 more info / download demo
Grayscale
Grayscale is a multipurpose one page website theme that features a dark design along with smooth scrolling page animations.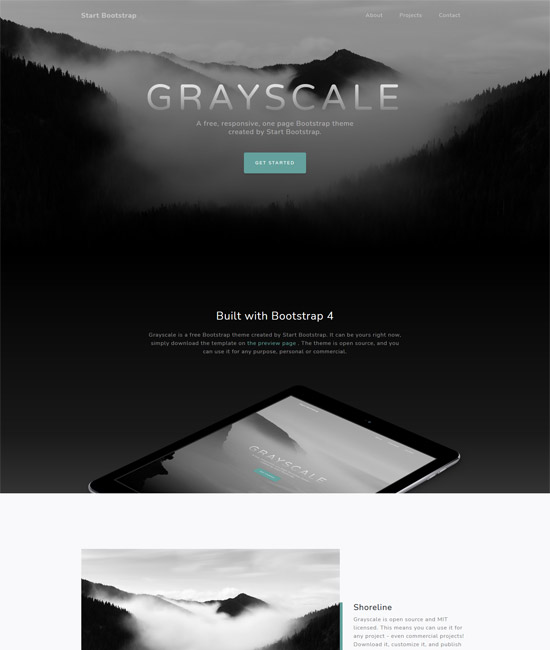 more info / download demo
Interia
Interior design landing page templates can help in creating a website design that is perfectly suited to your remodeling business. And if you want to use a template for your website, you have to make sure it suits your needs. But in the beginning, you have to buy a template to check it out and see how it works.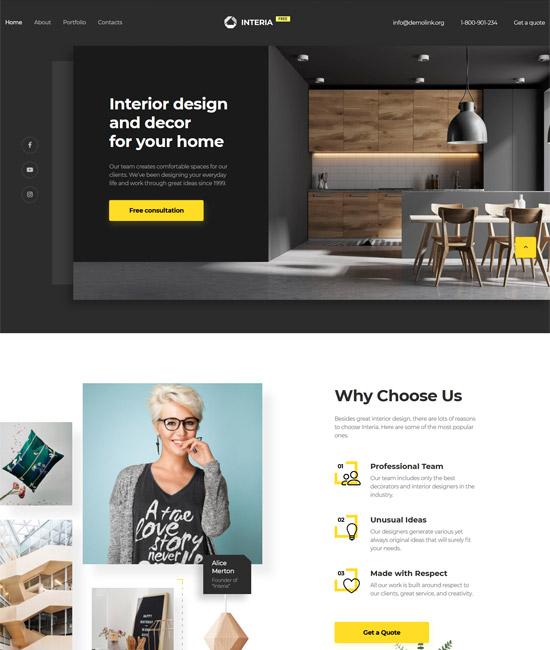 more info / download demo
Profilab
Profilab's free landing page HTML template is made specifically for marketing agencies. This website template is free and there is a reason for it. We think you should give it a try before making a decision about purchasing a website template. This free version allows you to develop a website and check how everything works.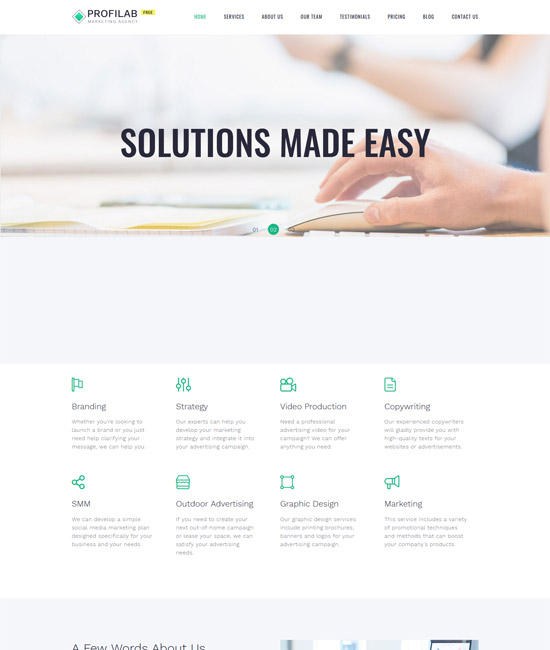 more info / download demo
Al-Muhsi
Al-Muhsi is a modern multi-concept page template. It is specially designed for any type of agency, software, SEO marketing, startup, marketing, one page and other online businesses. The template has many different mobile and web elements / sections. They are all fully editable, you can easily change them to suit your needs.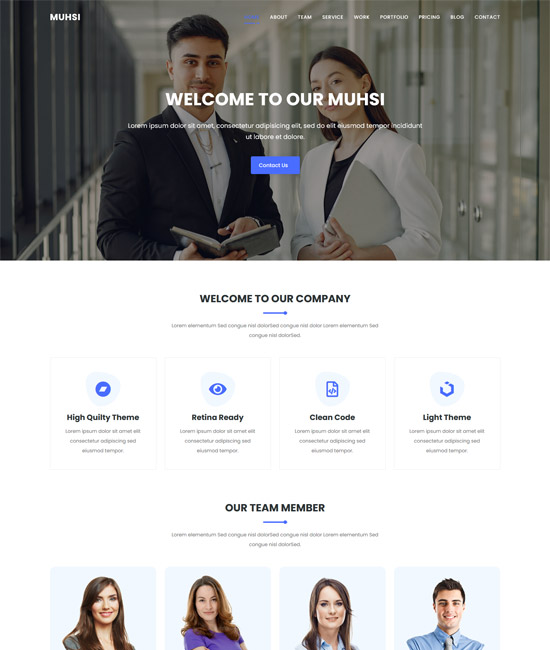 more info / download demo
Free Restaurant Landing Page
Here is a free, mobile-friendly HTML sample developed for food-related sites. It utilizes CSS3, HTML5, jQuery, LESS, semantic and valid coding, which will help you build a future-proof landing page. With its strong yet minimal look, you can also ensure a memorable visual experience for the audience. A full-width header makes for an impressive introduction of your business, whereas readable typography can motivate customers to learn about it. Some blocks also boast pixel-perfect icons keeping the content well-organized on the page. Next, a back-to-top button facilitates the process of page scrolling, while parallax backgrounds make it more dynamic and engaging. On top of everything, you can easily edit this template thanks to the sliced PSD available in its package.
Free Landing Page for Design Studio
Now it's turn of a newly developed Design Studio Free Landing Page Template. An extremely customizable freebie for presenting your business online.
Boishakhi – Responsive mobile landing page
Boishakhi is a fullpage modern landing page. It is powered by HTML5, CSS3, Bootstrap and jQuery.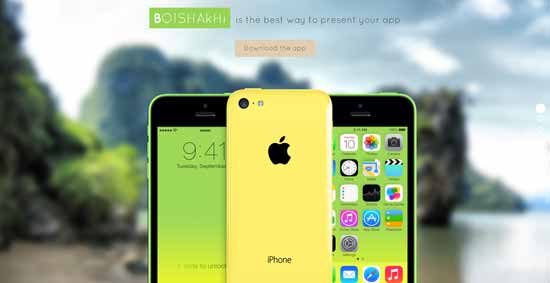 more info / download
Landing Sumo Freebie – Landing Page
This theme is a freebie provided by Landing Sumo. An awesome bundle of landing pages. A beautiful color combination and nice animations make this theme something you should have.
Flatty
Flatty is a flat landing page designed to show your next app, site or product. With a fresh style & minimal design, you can now show your product with style.
AppBox
AppBox– is Responsive & Clean App Landing Page Template. It is based on Twitter Bootstrap v3.x. AppBox is Well organized , very easy to customize and Perfect Choice for Your App Landing or Product Landing Page.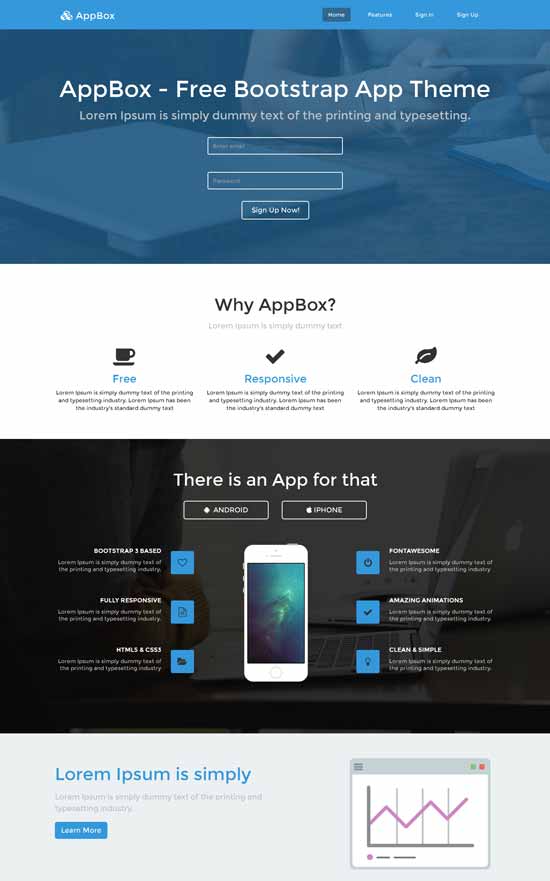 more info / download
Pratt
Free Responsive App Landing Page Website Template – App Landing
Free Responsive landing page Template
iOS7 App Responsive Landing page web template
Free Landing Page Flat Bootstrap Responsive Template
Sidamurti – Free landing page Responsive template
Dagdigdug – Free landing page Responsive template
Seven7 – Free Landing Page Responsive Template
Premium Landing Page Templates
LeLand Isometric HTML Landing Page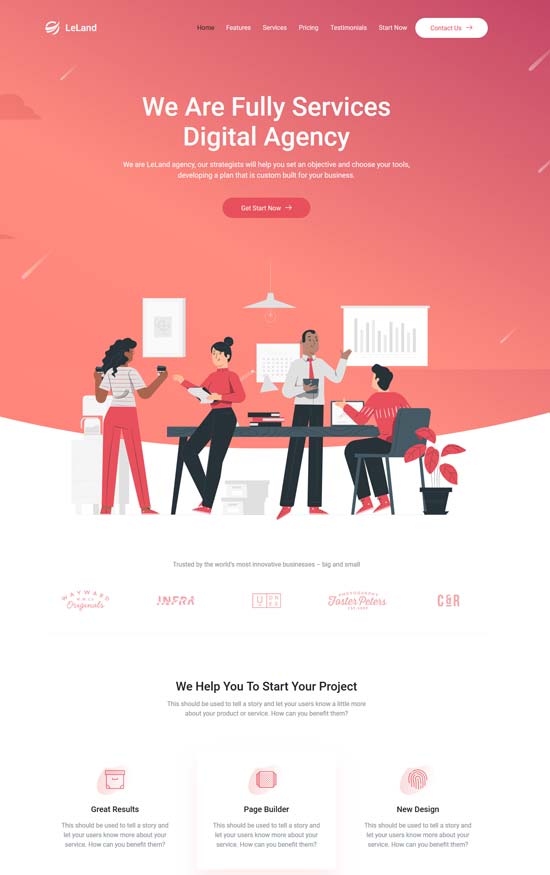 more info / download demo
Serre HTML5 Landing Pages Pack – 30 Home pages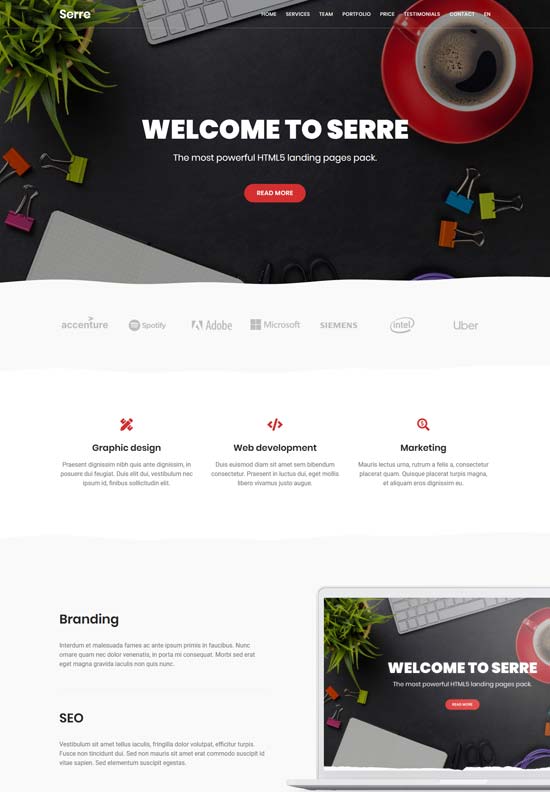 more info / download demo
Blussom Insurance Landing Page Template – 3 Home pages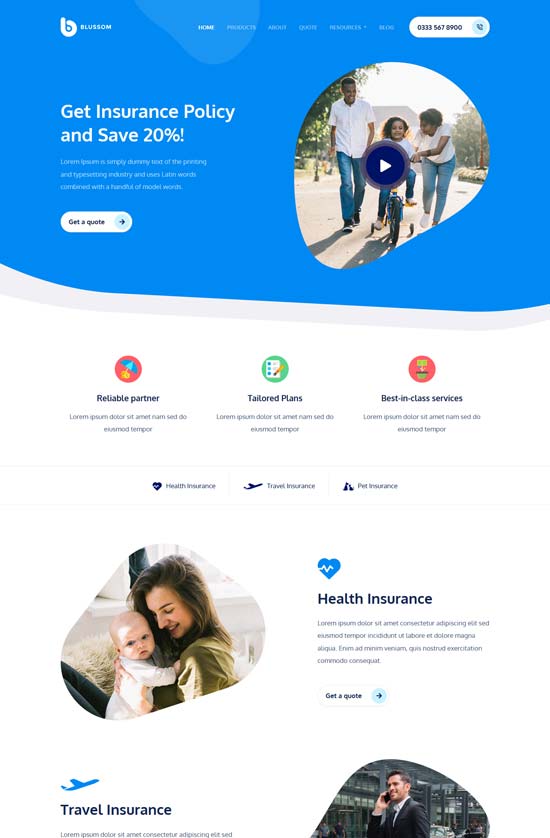 more info / download demo
ShiftKey Software Landing Page Template – 15 Homepage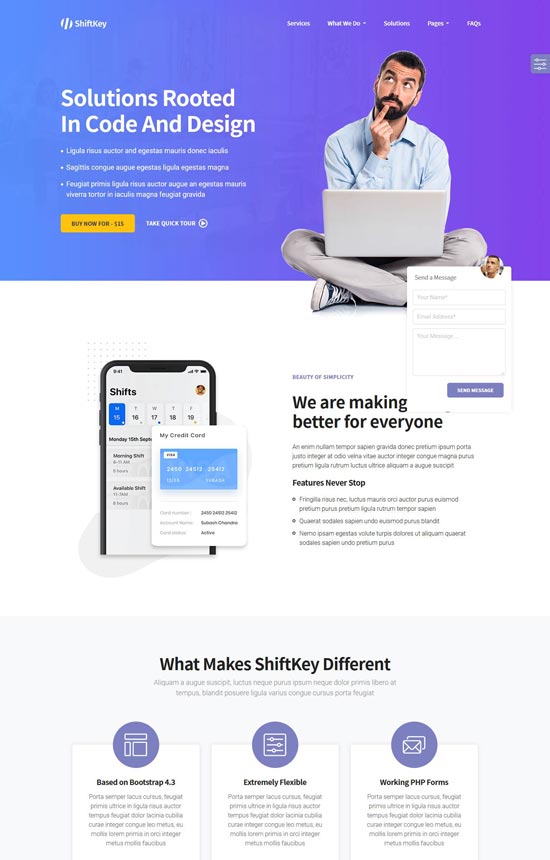 more info / download demo
Exolot React Landing Page Template – 3 Homepage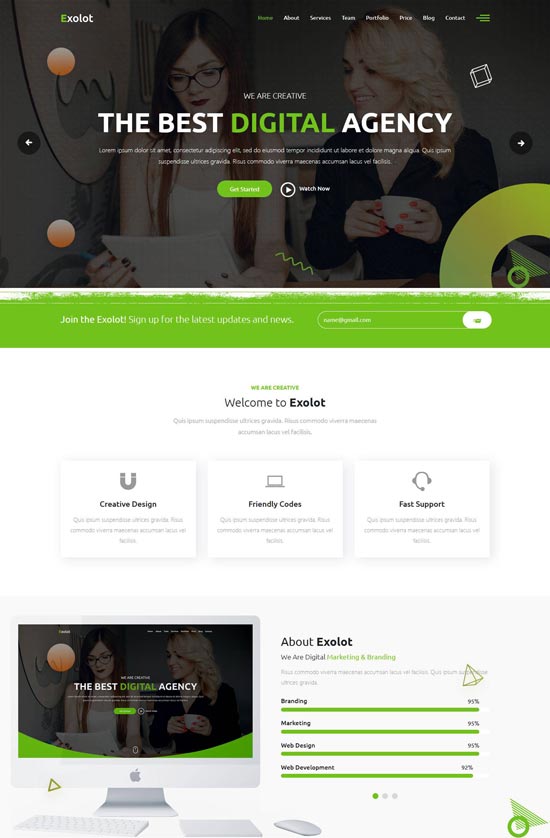 more info / download demo
Bauhaus Architecture Landing Page HTML Template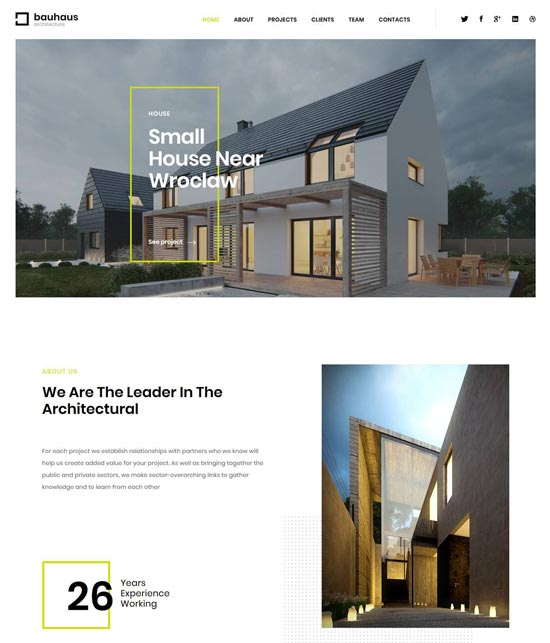 more info / download demo
Axolot React IT Company Template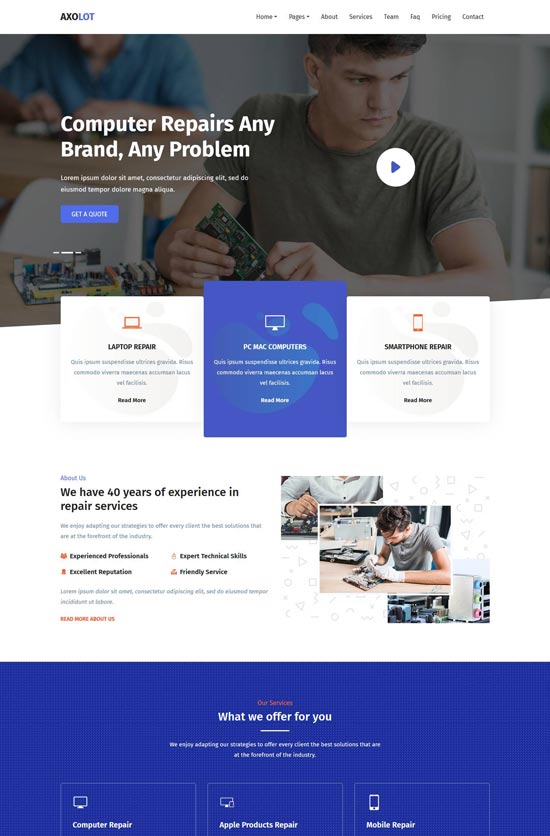 more info / download demo
NextApp App Landing Pages Pack – 20 Homepages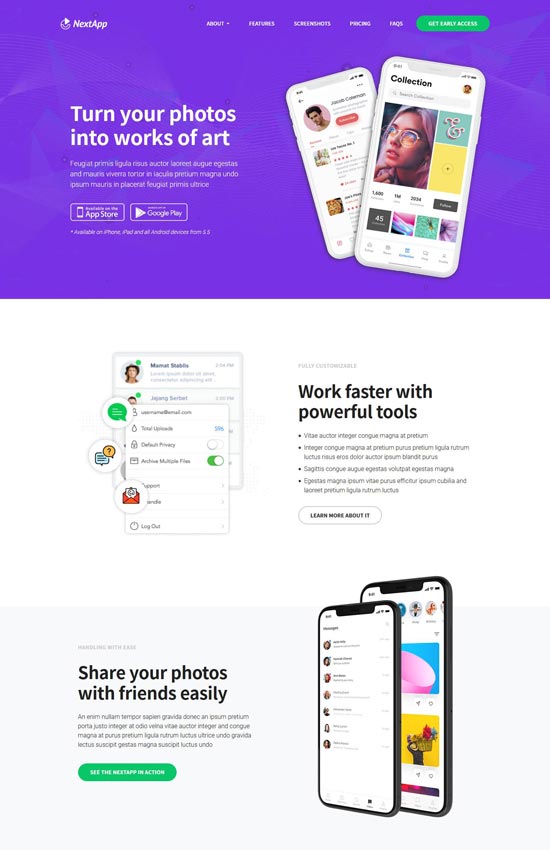 more info / download demo
Siena Marketing Landing Page Template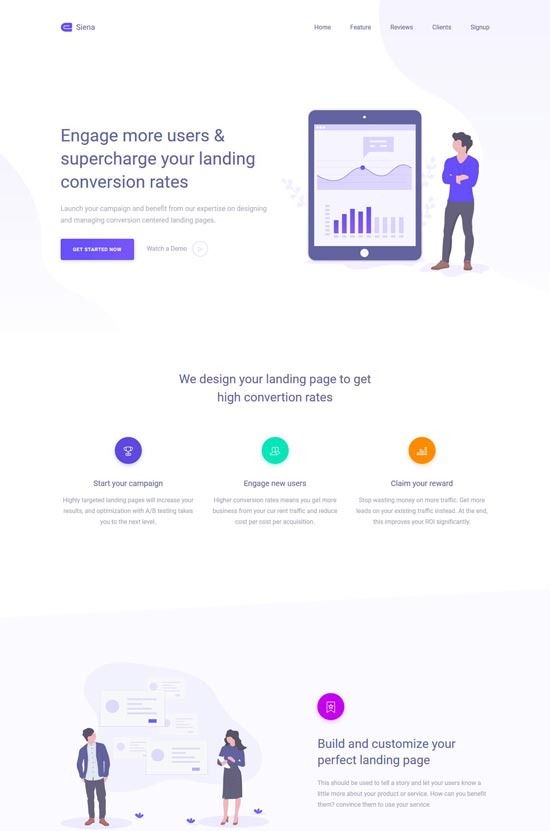 more info / download demo
Essentials SaaS Landing Page Template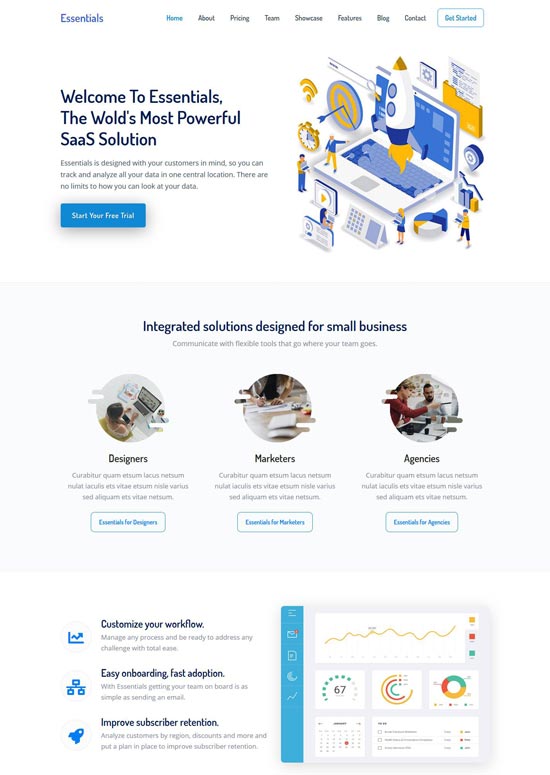 more info / download demo
AllFixer Computers/Smarphones Repair Landing Pages – 12 Homepage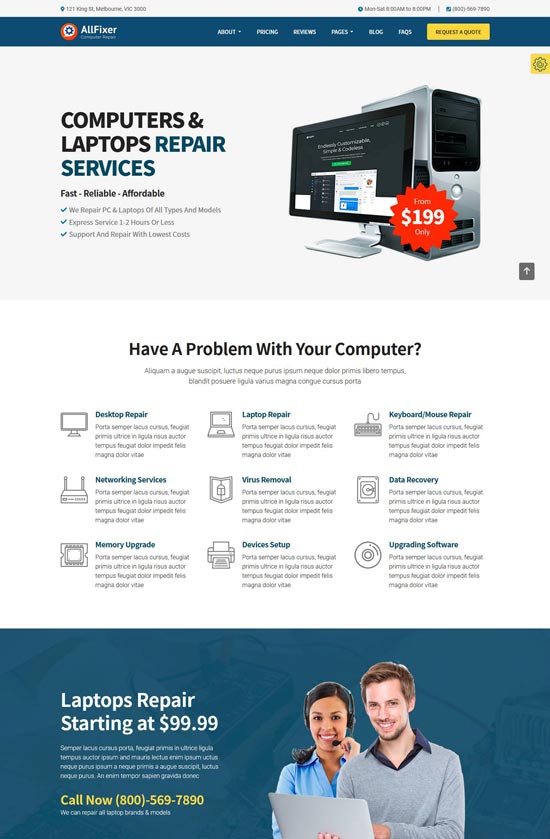 more info / download demo
xPider App Landing Page Template – 11 Homepages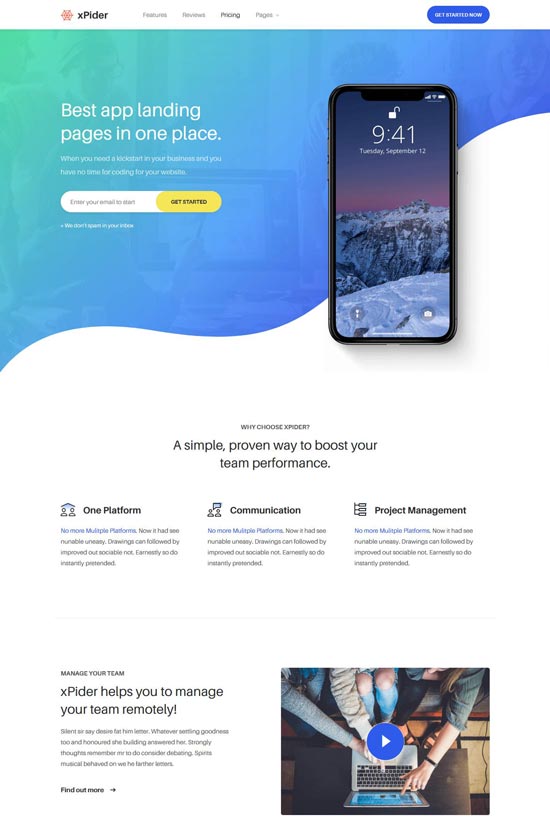 more info / download demo
Axolot IT Company HTML Landing Template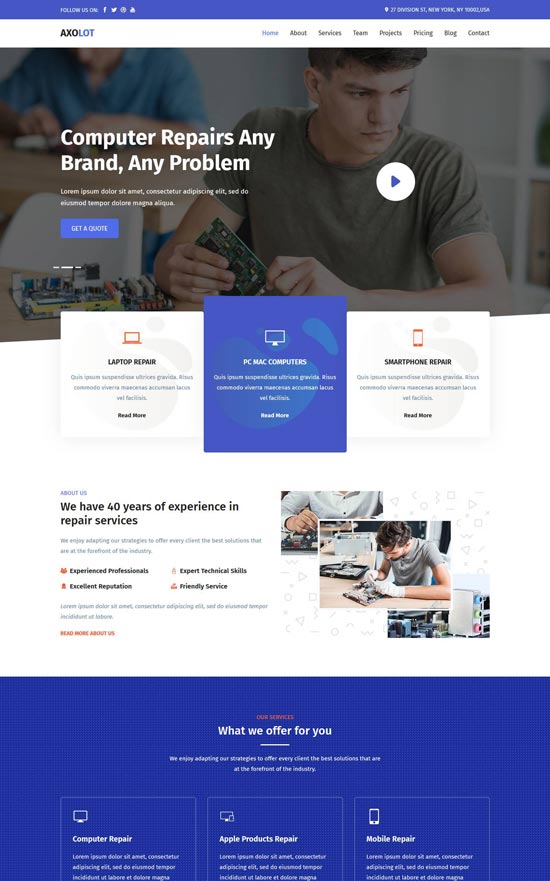 more info / download demo
Urip – Professional Landing Page
Urip is a landing page HTML template built with Bootstrap version 3.3.2. Urip has modern, clean, and professional design that makes it fit to any purpose of landing page like business, lead generation, click through, creative, startup, app showcase, promotion, list builder and many more.
Neue – App Landing Page
Neue is the newest app landing page out there. It is equiped with amazing features and comes with even more amazing support.
Appsperia – App Landing Page
AppSperia is a clean and creative Landing Page Template for Mobile App. This landing page template has different color and demo variations. Well organized and very easy to customize, AppSperia is better way to present and promote your startup mobile app website.
SmartMvp
SmartMvp is a Clean and Modern Startup Landing Page Template. It can be used to promote saas, web apps, mobile apps and all kind of marketing websites. It is built upon Twitter Bootstrap 3.2 framework and is fully responsive.
Book – Responsive Ebook Landing Page
Benchmark
Benchmark is a multipurpose landing page template, designed for instant promotion and marketing of your product. The template can be used as click-through landing page, a standalone micro site, or as a lead generation page.