Our collection of free landing page templates has everything you need to create a beautiful and effective landing page for your business or website. Each template is fully customizable, so you can easily to create a landing page branding, images, and content to increase conversions page. Plus, our templates are responsive, so they'll look great on any device.
Related Article
Smash Lite
Smash Lite has a sticky header navigation that scrolls smoothly between sections, a beautiful intro slideshow, a portfolio with lightbox functionality, a pricing table, testimonials, a team page, Google Maps integration, and a contact form at the bottom.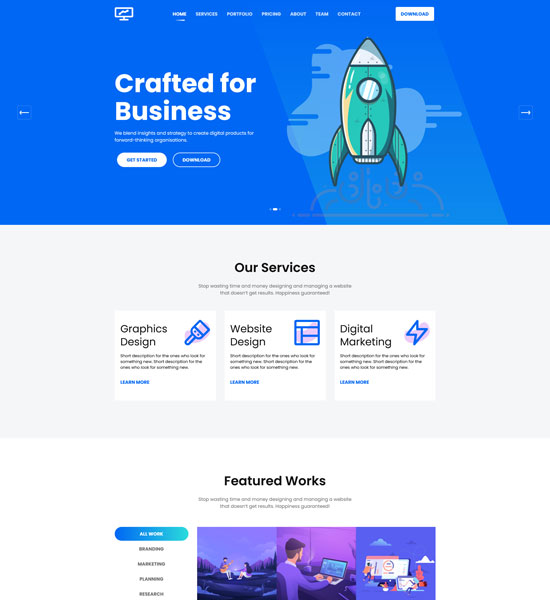 More info / download Demo
soFFer
SoFFer is a free landing page template for software that comes with many useful tools to help you make your next web project. This customizable website template has a responsive hero header, a sticky navigation bar, a pricing table, and a lot more to help you make an impressive software landing page.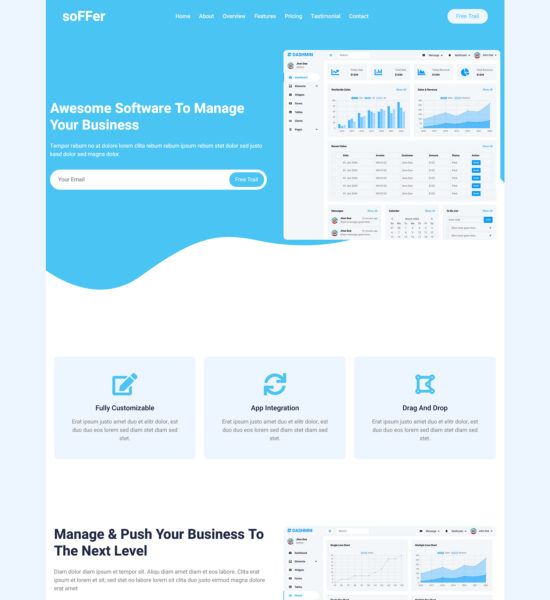 More info / download Demo
GoodLanding
GoodLanding is a great Bootstrap-made landing page template that has images. This destination page template has all the important elements and features you need to make a destination page for your website that looks professional.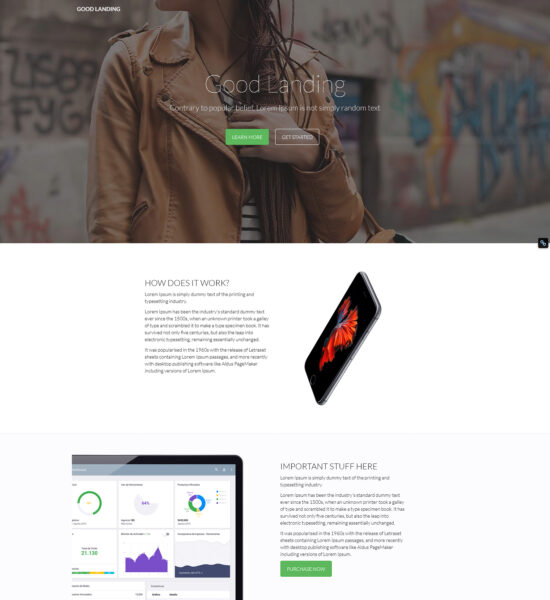 More info / download Demo
FitApp
Using an HTML template like FitApp is a great way to build, show off, and promote any startup desktop software, Android apps, or other apps. FitApp was made with CSS3 and JS, which means it works on all modern devices and makes it easy to promote any app.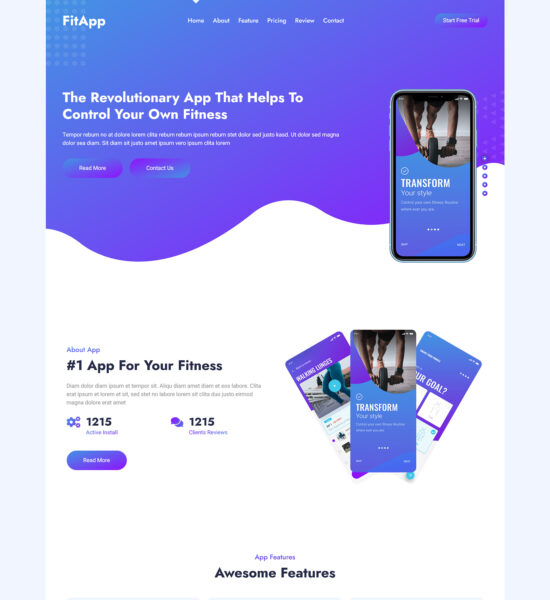 More info / download Demo
Startbootstrap
Landing Page is a responsive landing page theme for Bootstrap 4.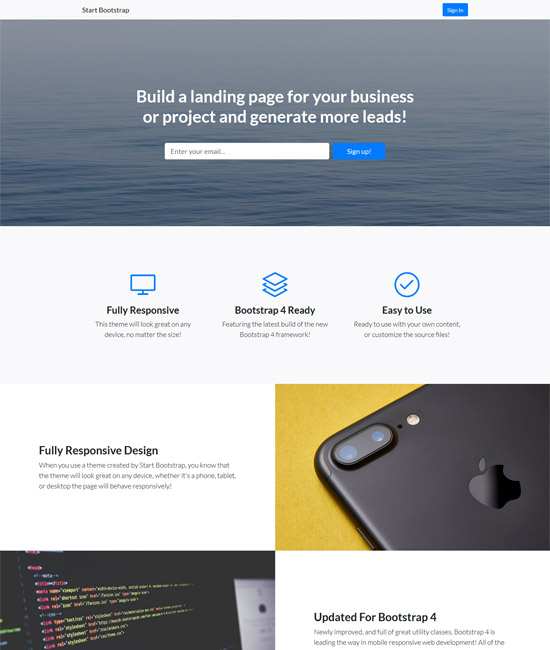 More info / download Demo
FoodLanding
FoodLanding is a landing page template that is mostly good for restaurants, secret factories, bakeries, pizzerias, hotels, and any other business that has to do with food.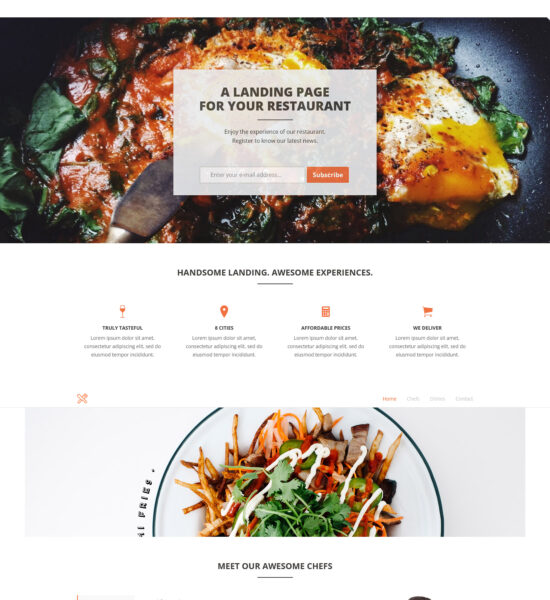 More info / download Demo
SeoGram
It is mostly made for websites that use SEO content strategy and search engine marketing query. This HTML website template can be used for many different things.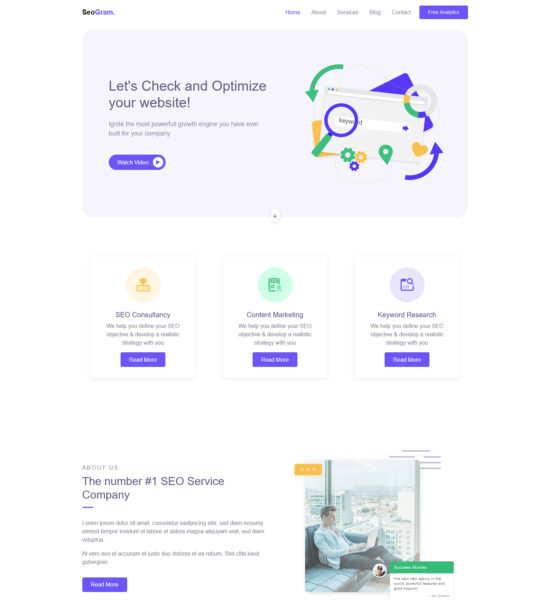 More info / download Demo
Pavo
Pavo is a free HTML template created by Inovatik in Bootstrap framework, suitable for an application landing page.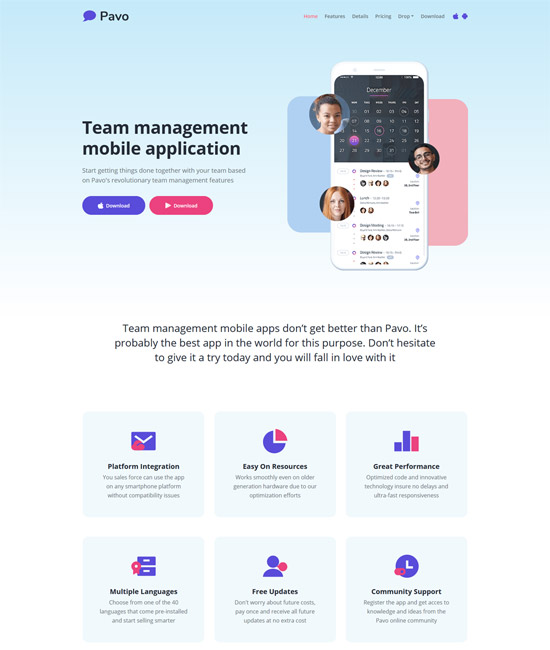 More info / download Demo
Nomad force
Nomad force is a free Bootstrap 5 landing page template. It has a full page video banner in the hero header section as well as other features like a simple portfolio part, news section.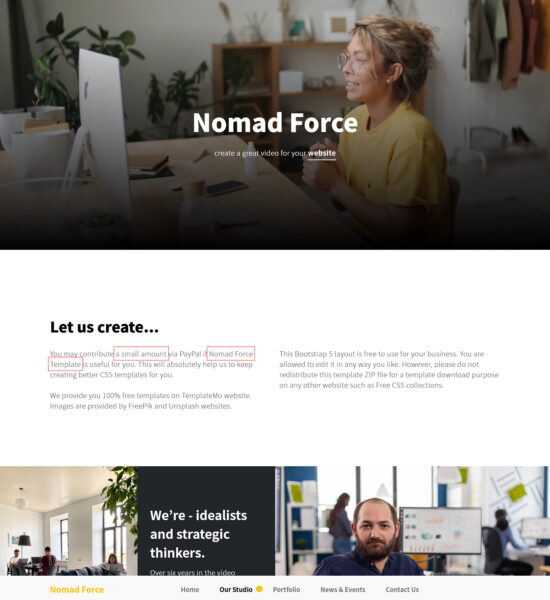 More info / download Demo
Lava
The main menu supports drop-down sub menu items. This layout can be further expanded based on the needs of your website. Lava is a clean and professional looking website template for your business.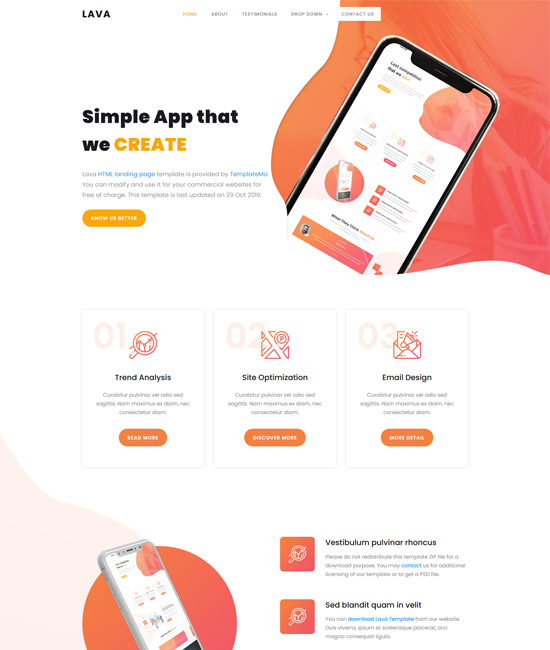 More info / download Demo
LinesLanding
LinesLanding is a minimal and elegant way to showcase your application or product. The template display shows how to display an application, but it can be used as a destination page for any product or service in a professional way.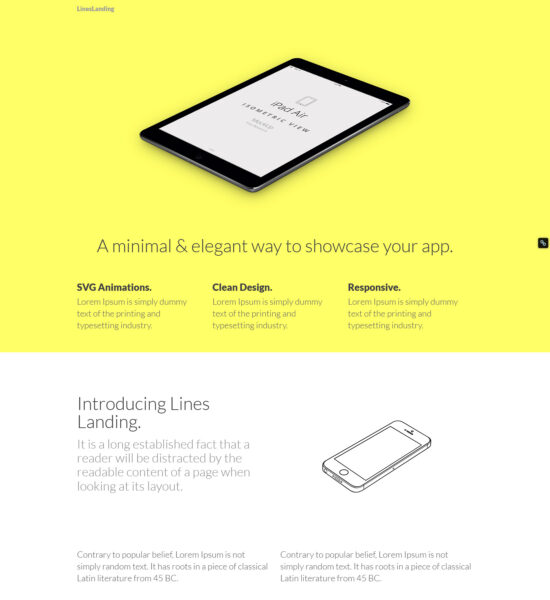 More info / download Demo
Chain Landing Page
Chain is a free landing page template for Bootstrap 5 that can be used by a digital agency or a website for making apps. It has a beautiful ocean blue gradient style on a white background. This template is for people who like websites that look good and have user interfaces that are up-to-date. This free CSS template comes with a lot of different parts, styled blocks, and fully scripted pages.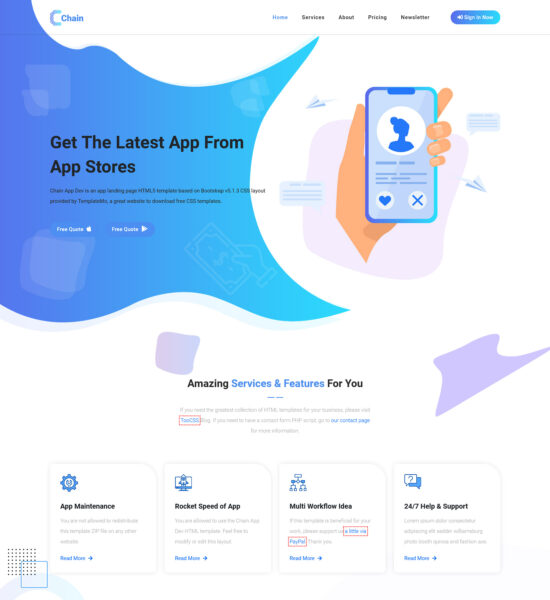 More info / download Demo
Grayscale
Grayscale is a multipurpose one page website theme that features a dark design along with smooth scrolling page animations.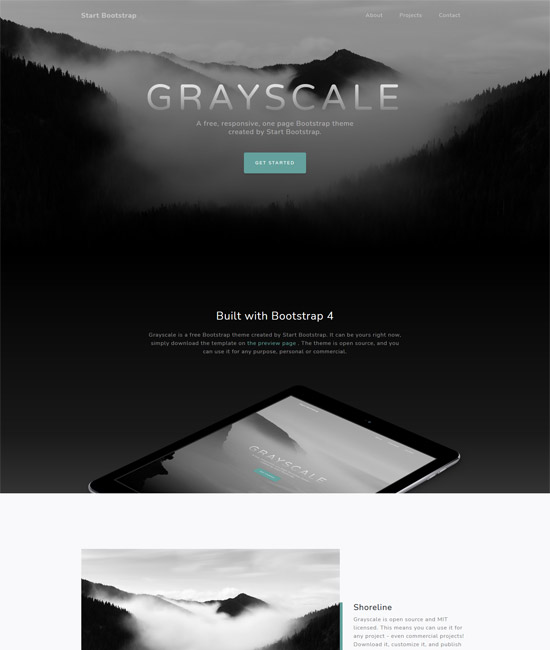 More info / download Demo
SlideLanding
SlideLanding is a simple but powerful landing page template that you can use to show off and promote your product or service in the most effective and professional way. It has everything you need to design the landing page for your product.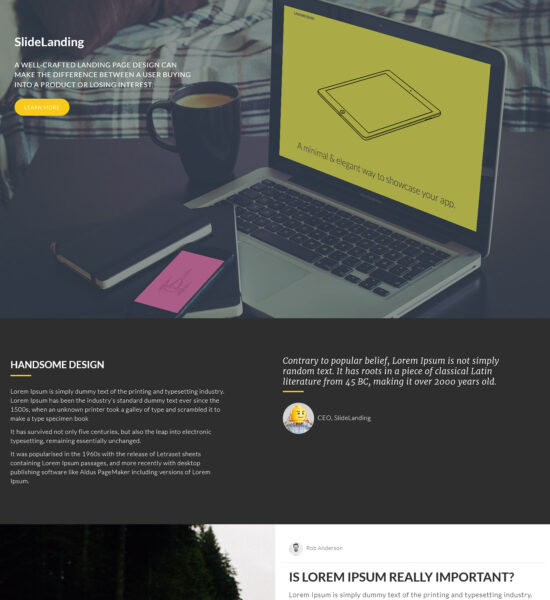 More info / download Demo
Interia
Interior design landing page templates can help in creating a website design that is perfectly suited to your remodeling business.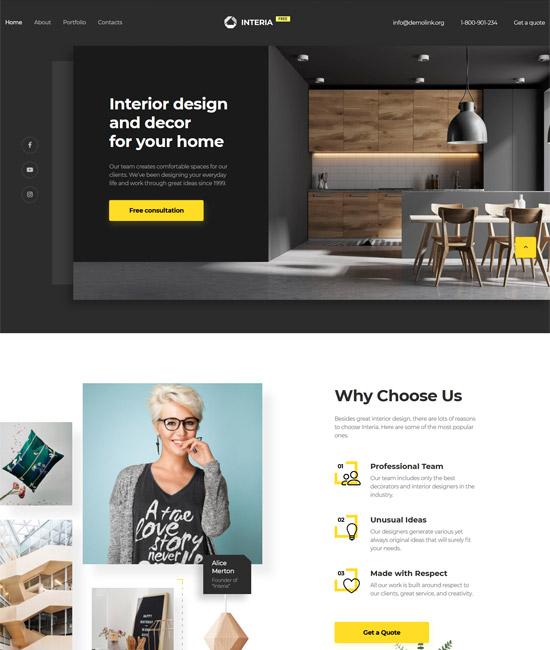 More info / download Demo
Profilab
There is a reason why this website template is free. We think you should try it out before you decide whether or not to buy a website template. With this free version, you can build a website and see how it all works.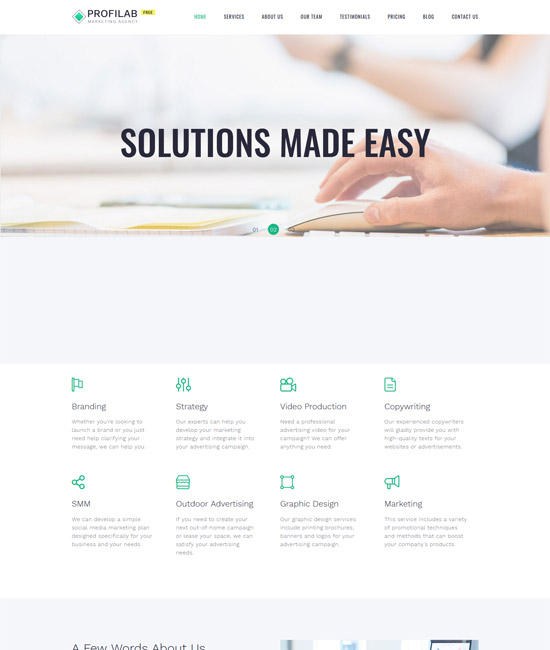 More info / download Demo
GadgetLanding
If you are in the business of selling and buying gadgets and electronics, then the GadgetLanding template would be the best option. The GadgetLanding destination page template is designed primarily for devices and electronics.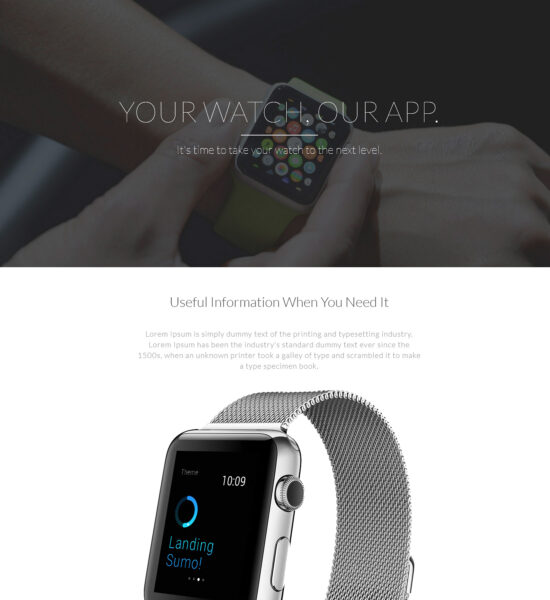 More info / download Demo
Al-Muhsi
Al-Muhsi is a modern multi-concept page template. It is made for any kind of online business, including agencies, software, SEO marketing, startups, marketing, one-page sites, and more. The template has a lot of different parts for mobile and web. All of them are fully editable, so you can change them easily to fit your needs.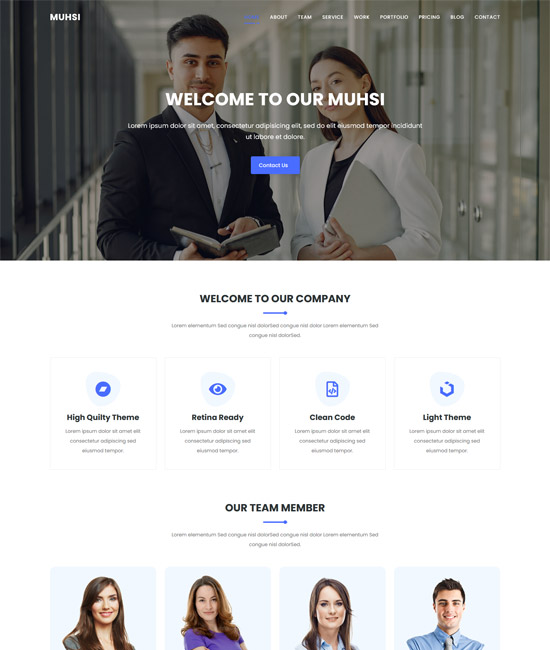 More info / download Demo
Astoria Food
Here is a free HTML sample that works well on mobile devices and was made for sites about food. It uses CSS3, HTML5, jQuery, LESS, semantic and valid code, which will help you make a landing page that will work in the future.
CreativeZone
Now it's time for a Design Studio Free Landing Page Template that was just made. A free thing that you can change a lot to show off your business online.
SumoLanding
SumoLanding is a Bootstrap-made destination page template that can be used by anyone. SumoLanding can be used for all kinds of landing pages, including those for businesses, restaurants, and personal presentations. It will work better for someone whose only goal is to make a good impression online.
Flatty
Flatty is a destination page template that can be used by anyone. It has a planned look and lets users focus on the product or service they are showing off. Bootstrap is used to build Flatty, which makes it easy to use and quick.
AppBox
It is based on Twitter Bootstrap v3.x. AppBox is Well organized , very easy to customize and Perfect Choice for Your App Landing or Product Landing Page.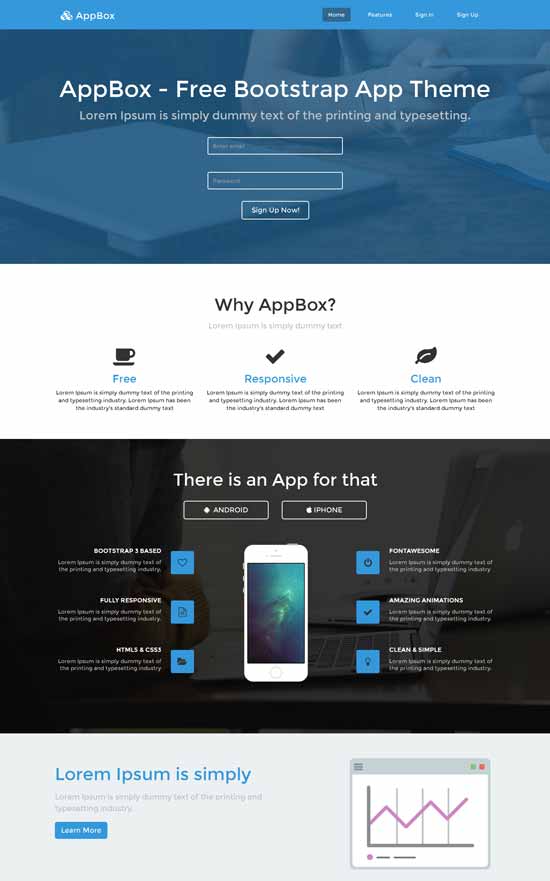 More info / download
Pratt
 App Landing
Landing page
iOS7 App
The Landing
Sidamurti
Dagdigdug
Seven7
Premium Landing Page Templates
Serre
Serre HTML5 Landing Pages Pack is a static HTML5 file that comes with 30 clean, pixel-perfect landing pages that you can use right away. You can also make your own landing pages, and with 40+ shortcodes and 200+ UI elements, customization has never been easier.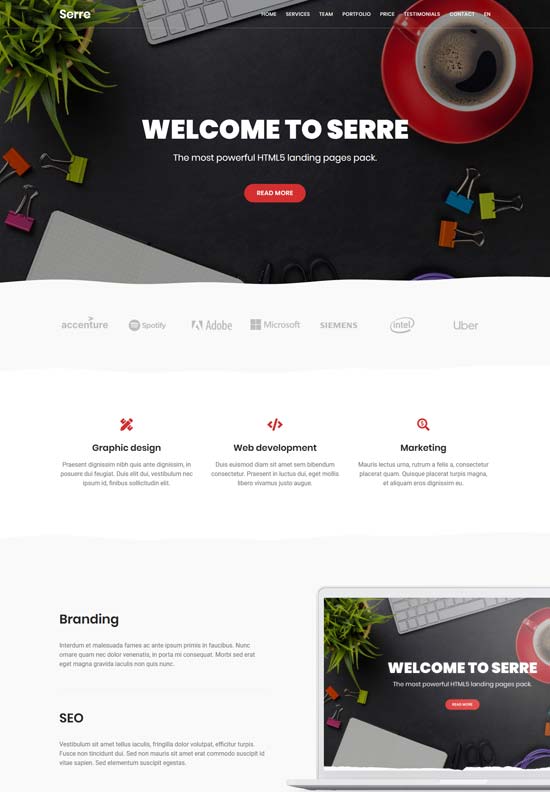 More info / download Demo
Blussom
Blussom is a stylish and modern HTML5 landing page template made for insurance, consulting, and business service websites.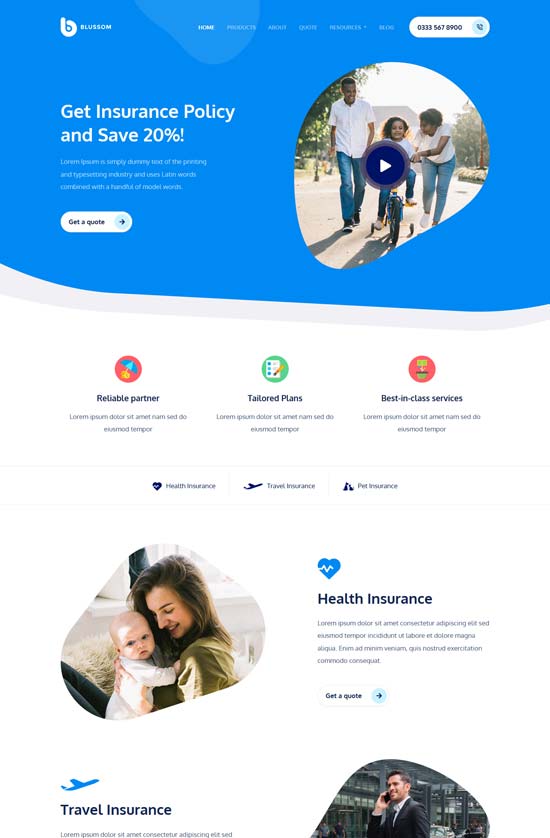 More info / download Demo
ShiftKey
A pixel perfect premium multipurpose landing page pack designed with incredible attention to detail.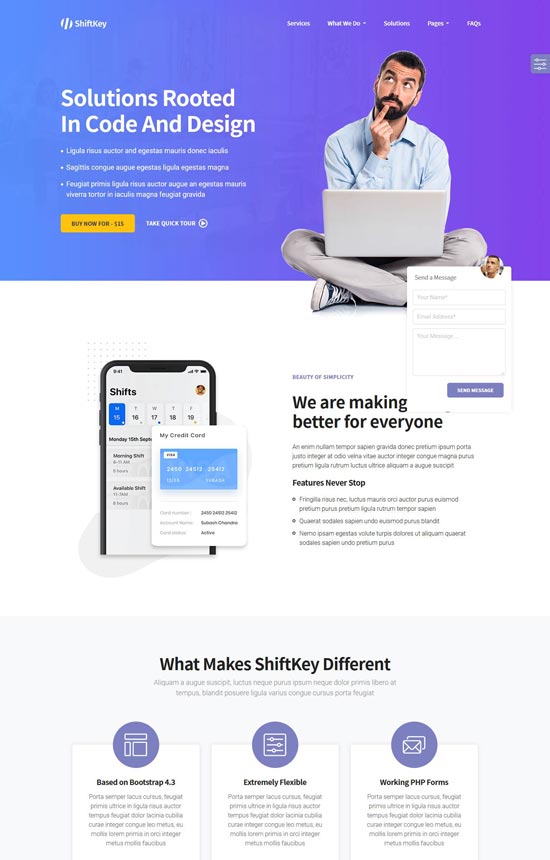 More info / download Demo
Exolot
Exolot React is a creative and clean responsive React Next.js landing page template to promote your business on the web.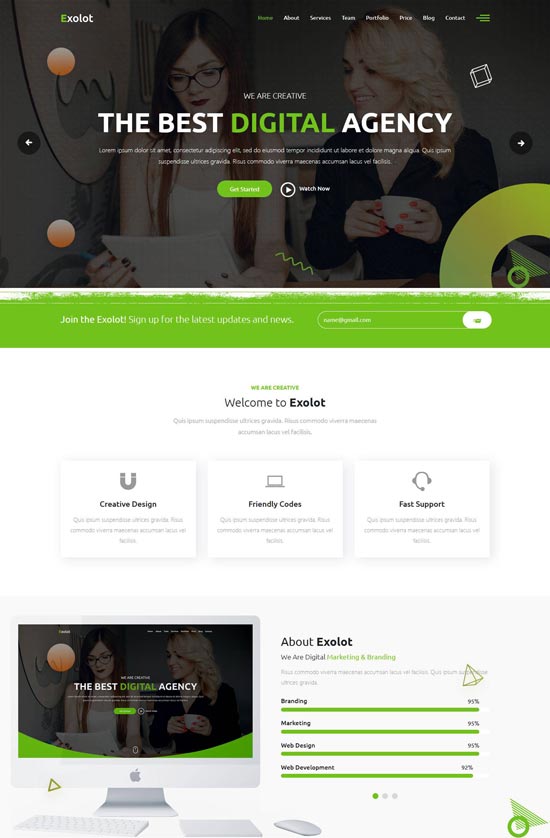 More info / download Demo
Bauhaus
Bauhaus is evaluated as a unique modern modern landing page HTML template for architecture and interior companies with a clean and modern design.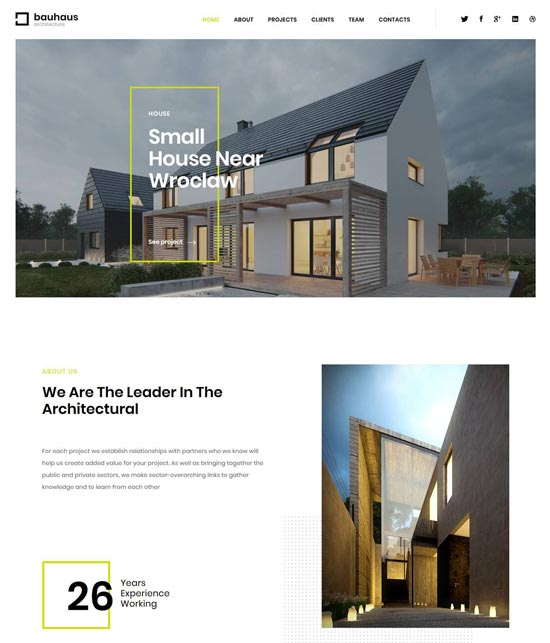 More info / download Demo
NextApp
NextApp is a big package of HTML5 landing pages that are professional, up-to-date, and responsive.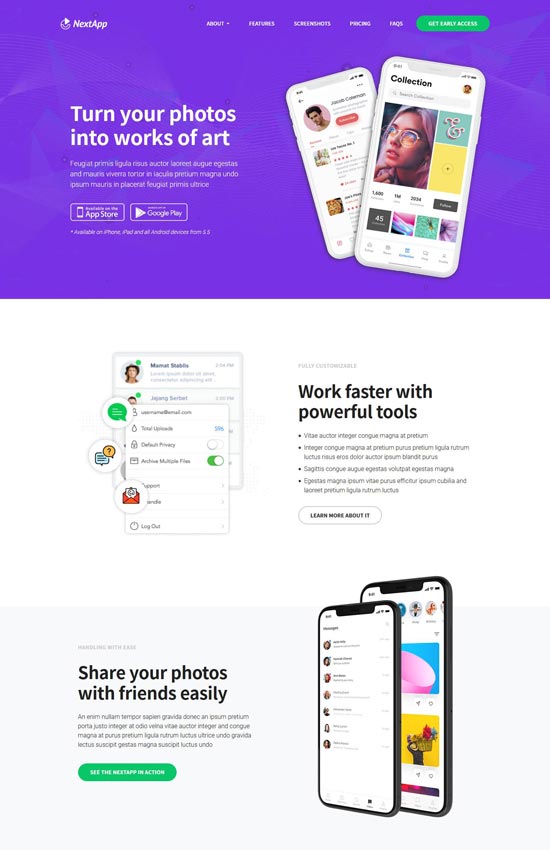 More info / download Demo
Essentials
Essentials is a clean and modern SaaS landing page template that converts well and is easy to change to fit your needs.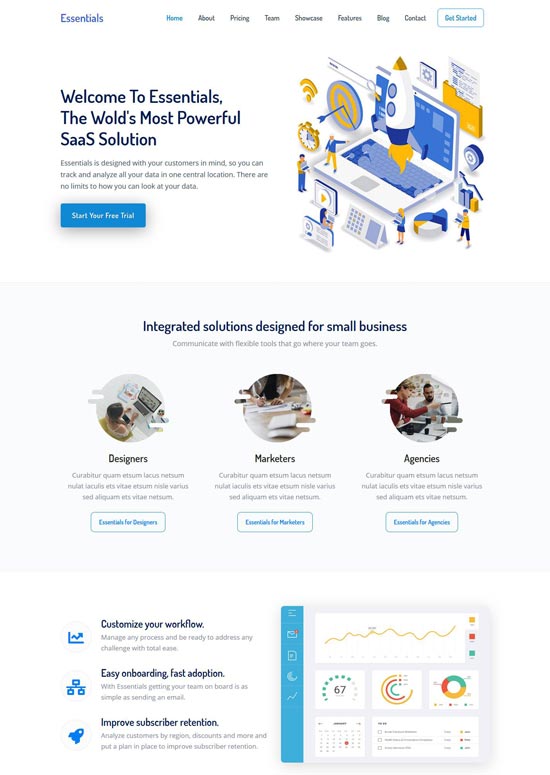 More info / download Demo
xPider App
The latest versions of the bootstrap framework and the Sass processor were used to make xPider.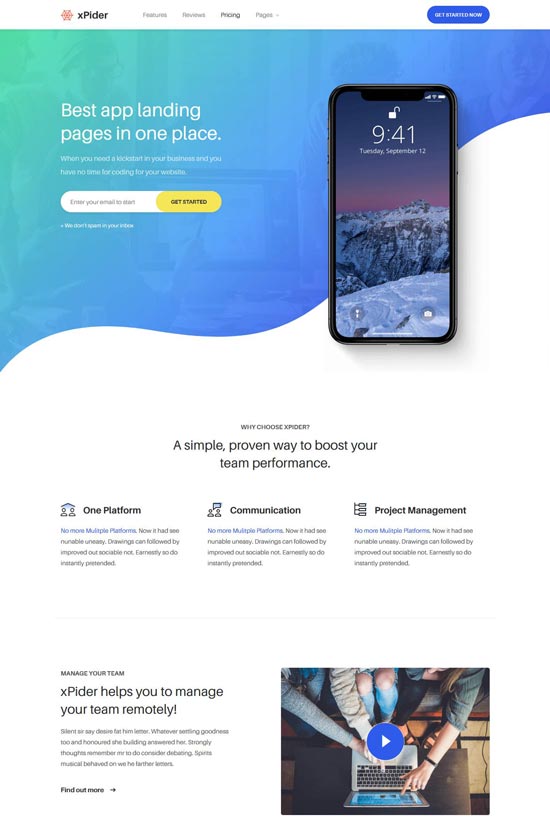 More info / download Demo
Axolot IT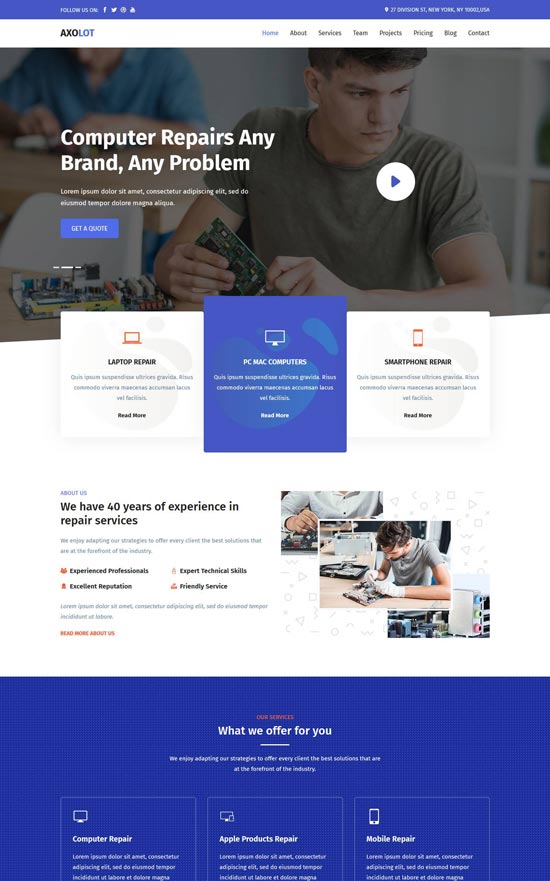 More info / download Demo
Urip
Neue App
Appsperia
SmartMvp
Ebook Landing
Benchmark