At the conference, Dave Crossland of Reading University presented on the use of Open Fonts – these are fonts that are freely available for both personal and commercial use. If you are a designer, you would've noticed that a free font for commercial use is hard to come by. Most websites state they offer free fonts, but often they are only permitted for personal use; commercial usage ask for links, permission or sometimes a donation to the author.
So, to find that the world of Open Source Fonts is growing is very exciting!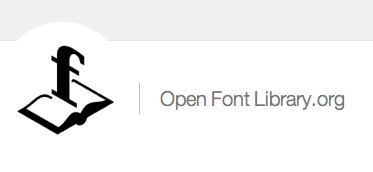 I'm happy to share with you the Google Font Directory. Google has started this collection of fonts that is open and compatible with most web browsers. You can link these fonts on your website which enable all viewers to see your chosen font. Finally, we can move beyond Arial and Times! Bare in mind, this is a new to Google, so though the selection of free fonts is small, it will only be a matter time before we can enjoy selecting from more types of types – excuse the pun.
Also, let me introduce to you the Open Font Library. This is similar to Google's Font Directory – but a little funkier. Open Font Library has a slightly larger selection with 107 fonts free for use. Both websites offer clear instruction on how to use their fonts.
Also, another note worth mentioning is the Khmer font "Hanuman" available from the Google Font Directory. How amazing is it that Khmer is one of the 4 languages besides English available? Very! This font was designed by Cambodian Danh Hong. So if you're looking for a free Khmer font for your website, you know where to look.
So check out the websites Google Font Directory and Open Font Directory, enjoy designing with these free fonts.