In this showcase, we have used manual selection of the best free prestashop themes that come with a lot of built-in features including a powerful admin panel. The powerful admin panel will help you better manage your site, customize it more easily. All PrestaShop free themes are a modern e-commerce system. You will gain all the necessary skills to set up and customize online stores. You can become your guide in the world of web commerce as a full member.
Nextprest
Nextprest Multipurpose Free Template is a great opportunity for you to try the most inspiring multifaceted PrestaShop theme. This is a demo version of a multifunctional Nextprest theme as a guide only where you can test its advantages.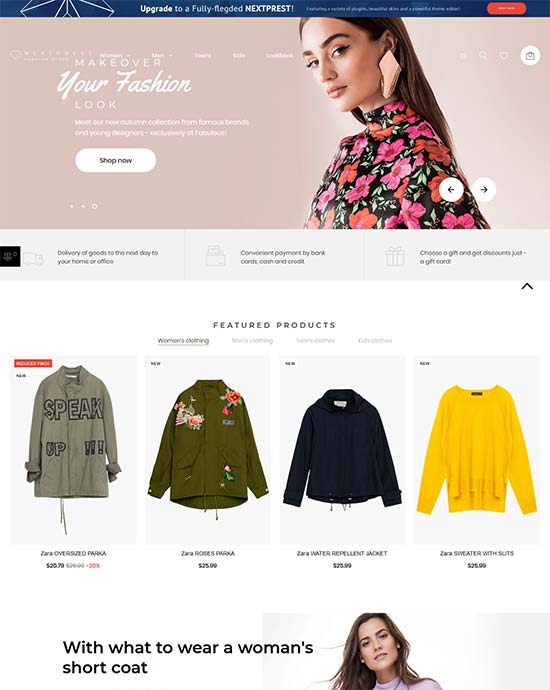 more info / download demo
Ap Haunt
Ap Haunt All-in-One Ecommerce Accessory Prestashop Free Ecommerce Theme is an interesting creative Prestashop theme for event, gift and Halloween day websites. The great theme is so awesome and perfect for Prestashop theme development.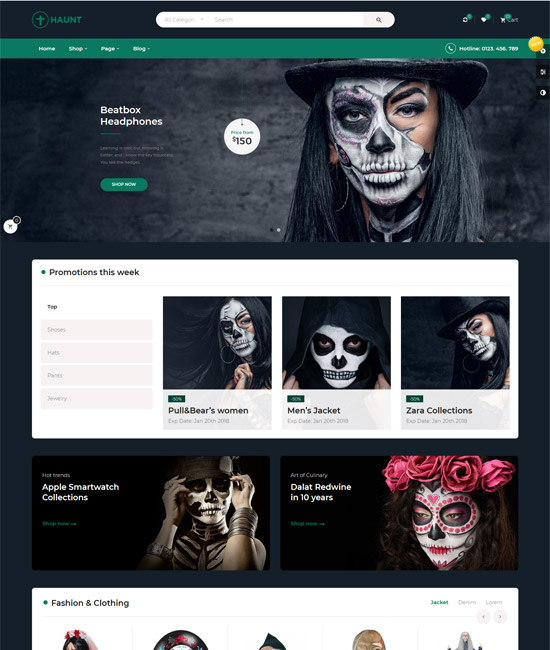 more info / download demo
Eveprest Free Ecommerce PrestaShop Theme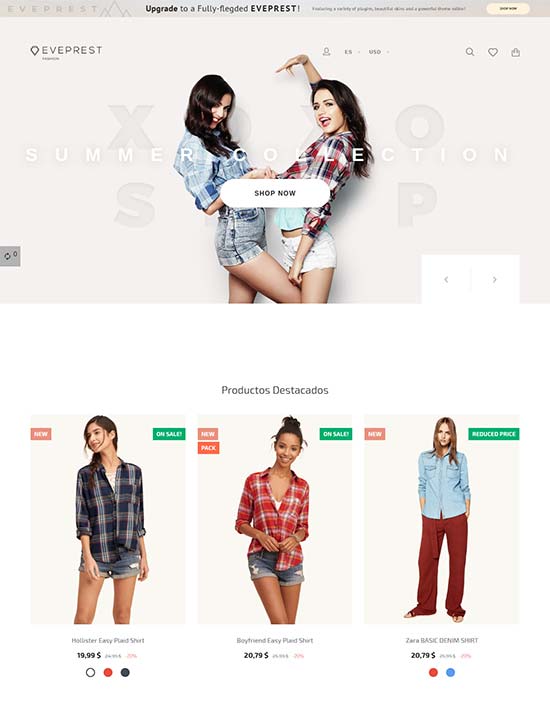 more info / download demo
Ap Hell
Ap Hell is an excellent responsive Prestashop theme that perfectly adapts to all screen sizes and devices in any resolution (laptop, desktop, tablet, mobile phone …) highly customizable Prestashop theme, so your online store will look great on any screen size.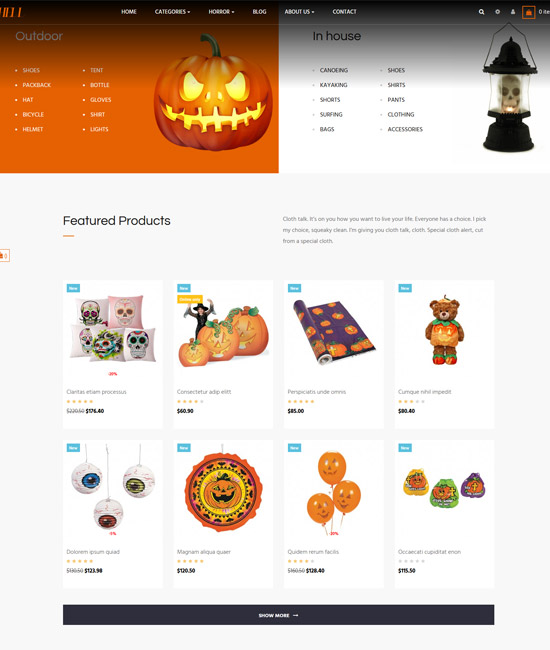 more info / download demo
BeFlora
A theme is a great option for flower stores. It is designed in fresh, joyous colors. Flower Shop PrestaShop Template offers TM Mega Layout Module which lets you modify the layout of the homepage quickly and effortlessly. As well as our latest PrestaShop themes, this one also comes with a beautiful slider and MegaMenu. It is Multilingual and multicurrency, which lets you widen your product market. The theme is also equipped with sample data installer, product badges and many other features that are musts for profitable eCommerce.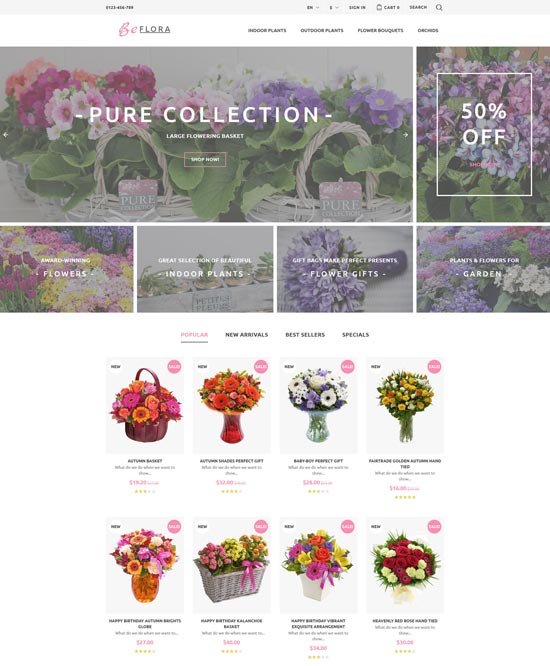 demo more info / download
Leo Homestay
Homestay is a clean and modern reservation service free Prestashop theme for any type of hotel and hotel booking agency, resort or tourism company. The Homestay Free theme is also good for any apartment rental service or simple room reservation service. This theme has all the necessary components to create a beautiful, functional and fully functional reservation system.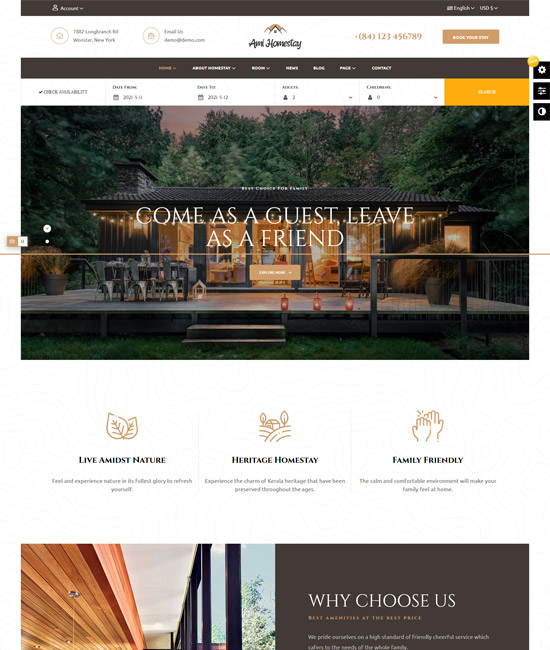 more info / download demo
Beauty Store
Even if you have seen dozens of this free prestashop theme for beauty websites, you will definitely appreciate this template sample. An image-oriented design which contains 2 main colors will focus attention of your visitor on the most important thing of the website – on the product you offer. Seamless slider will show your potential customer the images you pick, hover effect will emphasize the product name when a visitor places a cursor there, parallax effect will bring the feeling of volume to a basically 2-nd image on their screen.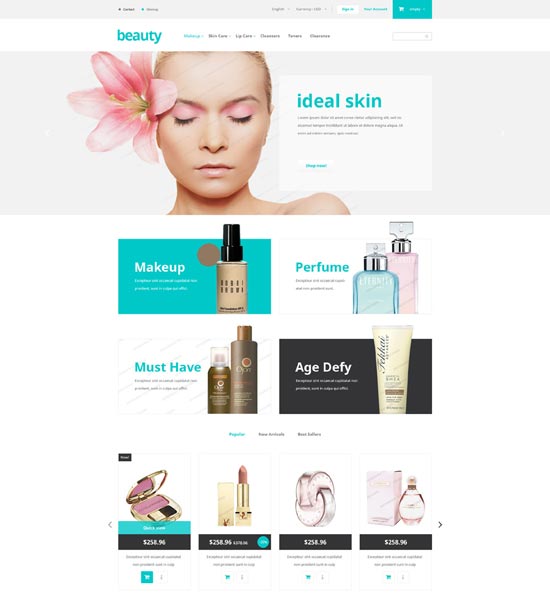 demo more info / download
Leo Streetwear
Leo Streetwear Free PrestaShop Theme creates a stunning space where you can introduce customers to haute couture, cool, dusty and street style clothes and accessories like jogger, jacket, hip hop costume or any other style. Without a doubt, her store becomes an unforgettable shopping destination for anyone looking for a unique and special fashion style.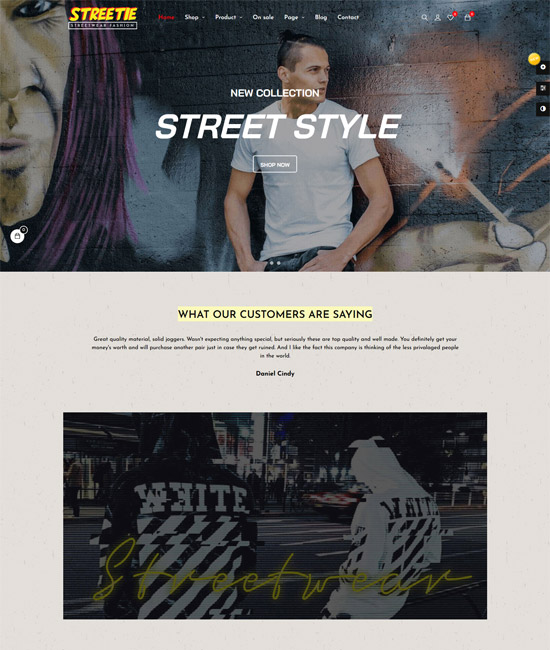 more info / download demo
Ap Olay
This new free prestashop theme with version 1.7 has many advantages. It is really beautiful and perfectly fits all screen sizes and devices in any resolution (laptop, desktop, tablet, mobile phone, smartphones). Highly customizable prestashop theme.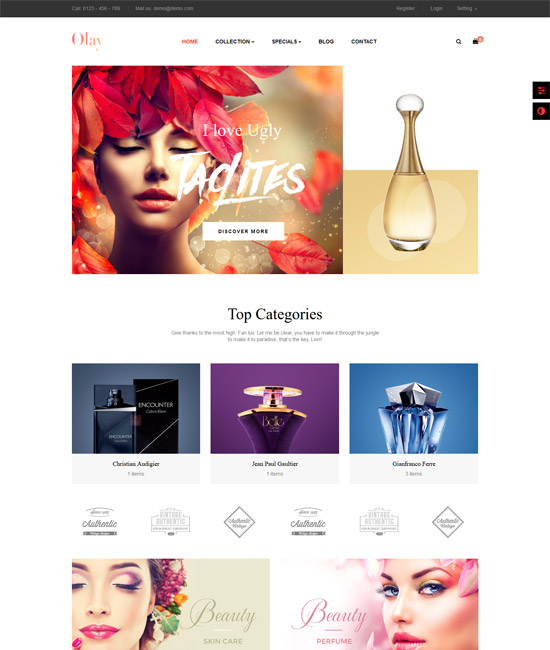 more info / download demo
Book Store
Book Hangover is a free prestashop theme that you're welcome to use to upgrade and remodel the online store. Its design provides an engaging highly aesthetic look and answers the latest coding practices. According to the design idea, its layout is multipurpose and can be used for books, music, cars, tools, sport, even fashion online stores.
Leo Anti
Leo Anti Free Prestashop Medical Template is for you. free template is a perfect theme for you to establish a quality medical website or online pharmacy to sell health care products, medical products, products for hand washing, hygiene products and disinfectants, facial mask. etc.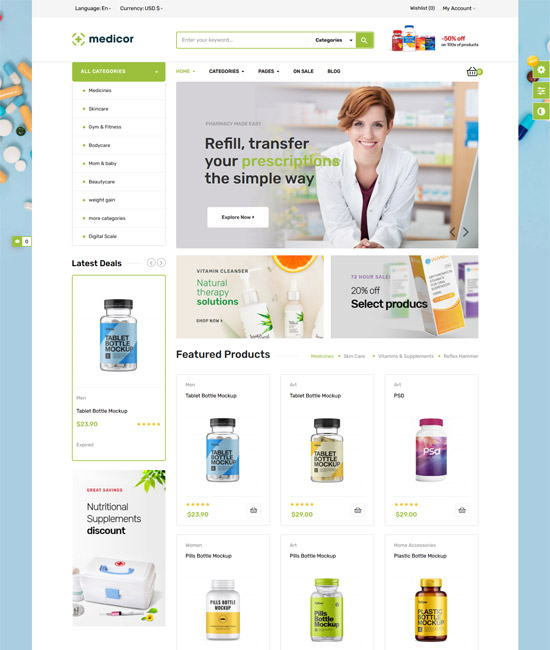 more info / download demo
Car Accessories
If you need to display much information on one page without occupying a lot of space, have a look at Car Audio Store PrestaShop Theme. It is a tile-based design intended for building car parts and accessories websites. Designed to be fully responsive and cross-browser compatible, it will help you expand your site's reach. Advanced theme options and intuitive admin panel make it easier to customize the template to suit the needs of any other business.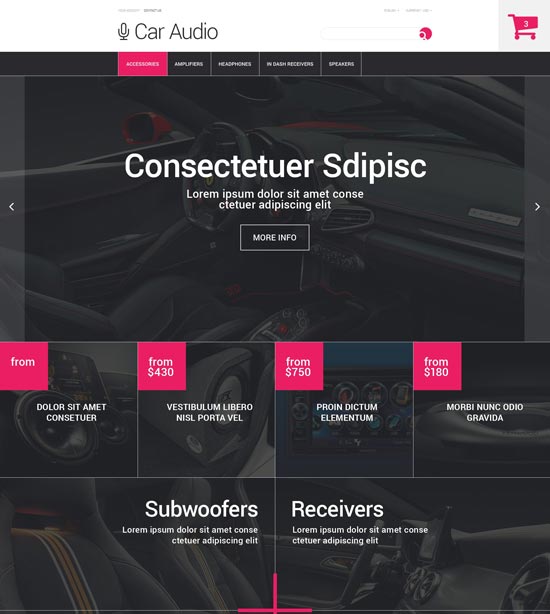 demo more info / download
Fashion Store
Welcome a fresh fashion store free PrestaShop themes which absorbs attention with an arresting color contrast and sleek, modern design lines. It's perfect for starting any type of fashion store with engaging layout and rich functionality. Try it to make your store look modern and inviting.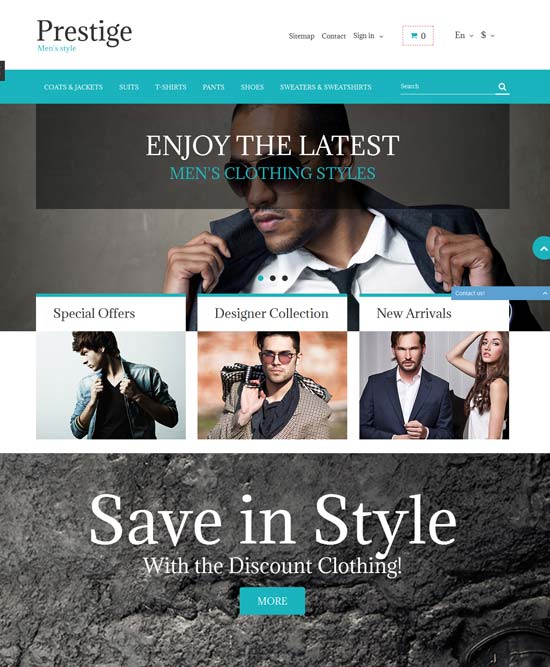 demo more info / download
Bos Gypsy
Bos Gypsy is the newest free PrestaShop for Christmas store, which is very suitable for Christmas seasons, fashion store, children's store, children's services, Halloween costumes and baby clothes.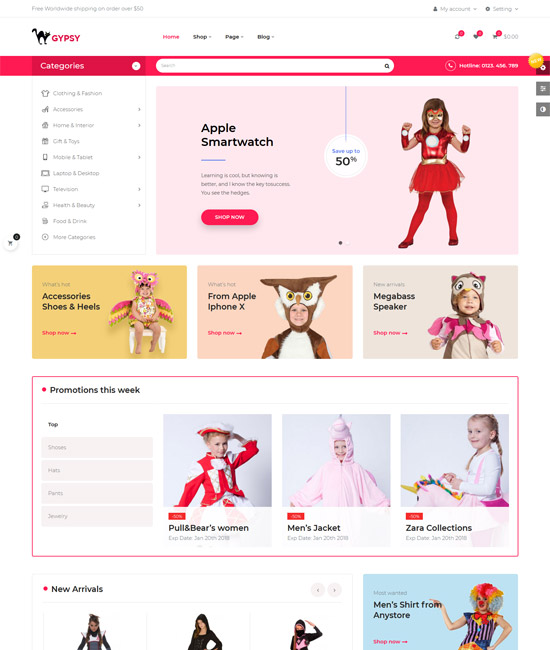 more info / download demo
Tire Rack
Find such an inviting design with bright color accents in today's Wheels & Tires free prestashop theme tailored for cars, industrial, architecture, interior & furniture, software and other online stores.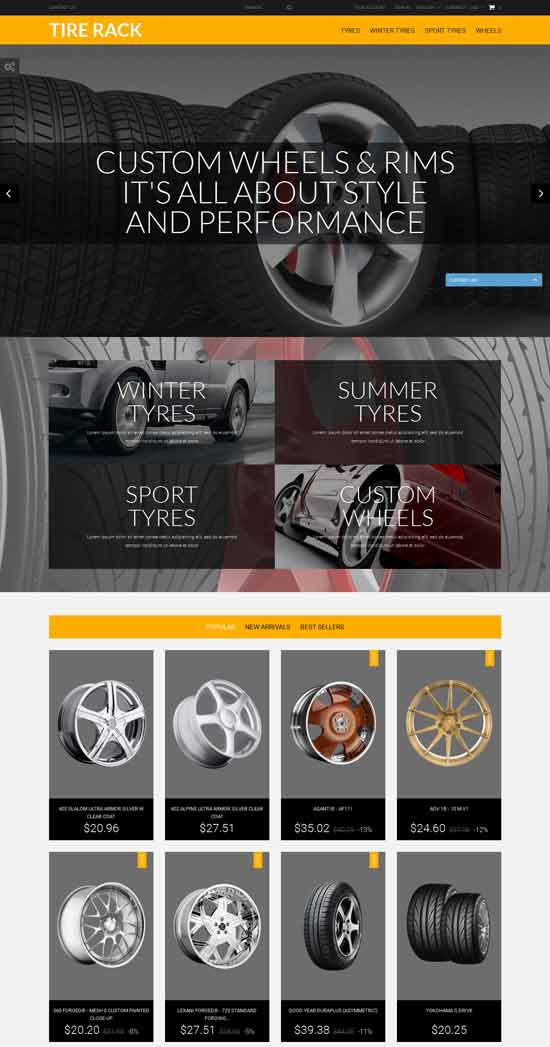 demo more info / download
Leo T-shirt
Leo T-shirt is a great free prestashop theme powered with Leo Framework, one of the best Prestashop framework. It is Free and Responsive Prestashop theme and supports both CSS3 and HTML5 that help to create refined web pages with semantic accuracy. It will be a great solution for online Clothing Shop, Bag shop,Shoes shop, Accessories Fashion Shop, Sport Store,Hi-tech Shop, Computer Shop, mobile Shop and more.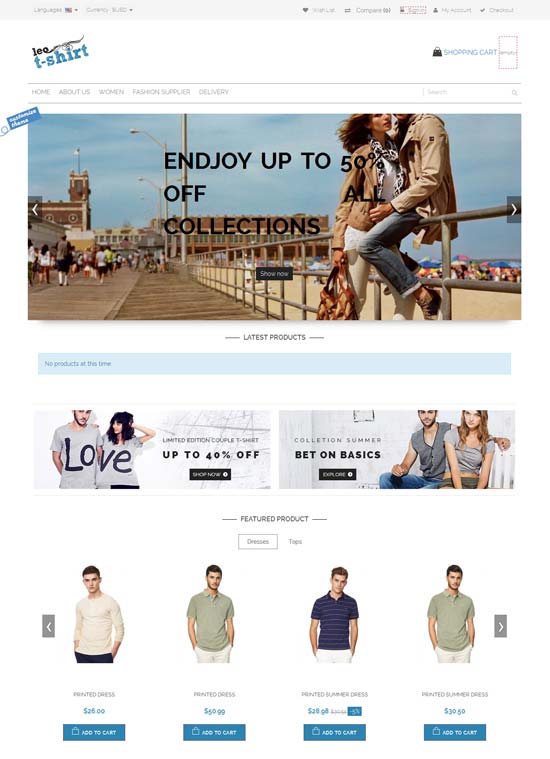 demo download
Leo Gamegear
Leo Game Gear is a free prestashop theme for your products take center stage for an enticing introduction. The color scheme makes this theme work for many different brands, but you can easily choose color with some simple CSS tweaks. Leo Game Gear has 3 color for choosing Blue, Black and Orange. Especially, Leo Game Gear is totally prestashop themes, it is the gift of gratitude to value customers from Leo Theme Company.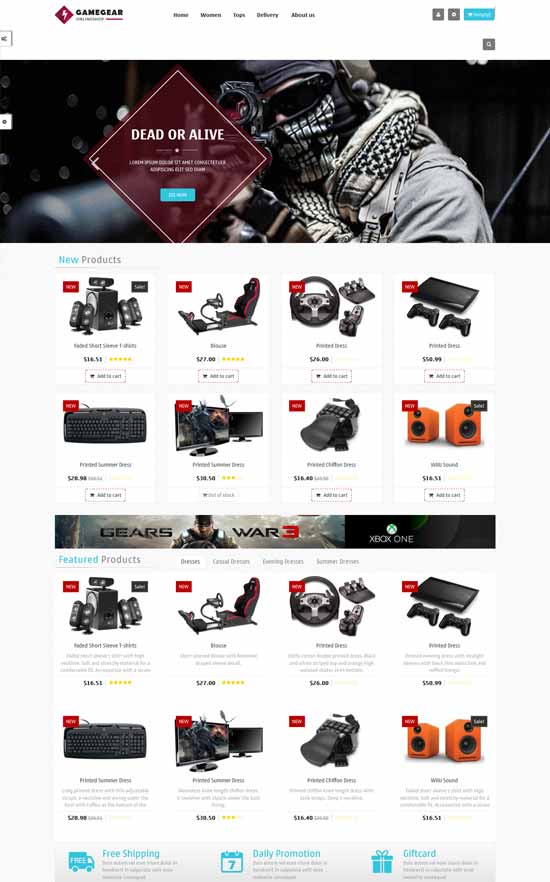 demo more info / download
Clothes Free Responsive PrestaShop 1.6 Template
This time let's consider this masterfully crafted free prestashop theme sample, which packs a number of enhancements that can be equally enjoyed by site owners and online shoppers. The first thing to mention is that the latest themes version 1.6 has become fully responsive, so you'll be able to edit and browse it from any handheld device. No matter what business you're running, the themes will help you promote your product and boost sales like never before. Its easy-to-follow layout featuring hierarchical menus, back-to-top button, etc. will allow visitors to navigate through your e shop smoothly, filter and compare products the way they wish, as well as find all necessary items thanks to the advanced search bar.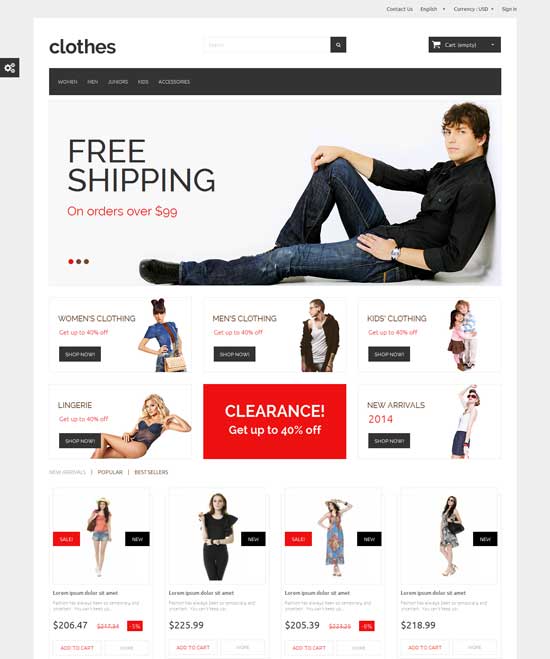 demo more info / download
AP Office PrestaShop
AP Office is a free clean, creative and responsive theme and it is total free. This prestashop theme is a modern responsive Prestashop theme which is suitable for any e-commerce sites about fashion's product. It was designed for fashion site but can be easily modified to adapt to other fields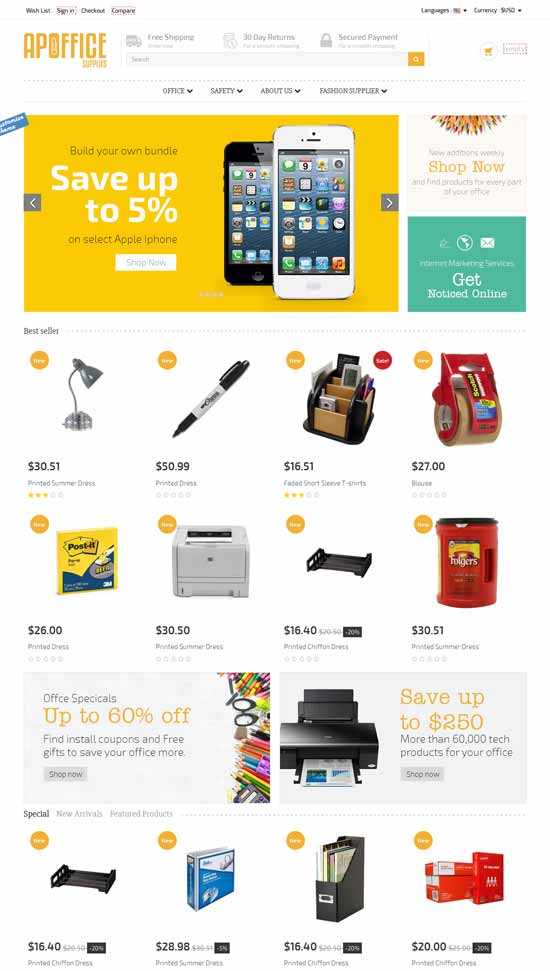 demo more info / download
Leo Tshirt
Leo Tshirt is a free theme- It will be a great solution for online Hitech Shop, Computer Shop, mobile Shop…Leo Tshirt Theme has bright layout and strict layout at the same time which makes a proper effect on customer. Template design accentuate the refined style of goods sold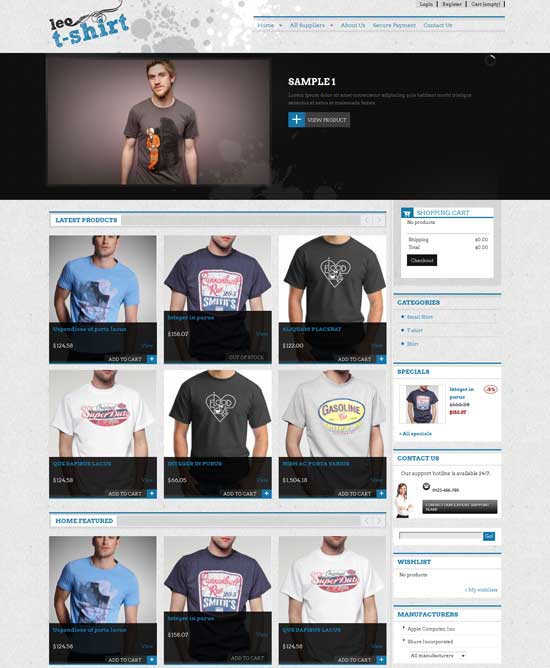 demo more info / download
Leo Converse
Leo Converse is a great theme for online Fashion Shop, Shoes Shop, clothes Shop, Bags Store. It is free and fully compatible with Prestashop 1.5.x. The theme is 100% responsive design so it looks great not only in Destop, but also in Mobile and Tablet.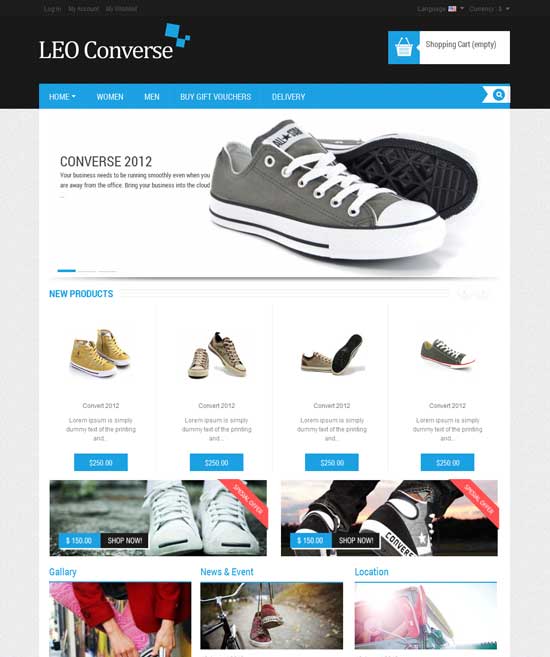 demo more info / download
Leo Sport Shoes
Leo Sport Shoes is an amazing free responsive theme for your Prestashop Store. Based on Leo Framework – a powerful responsive Prestashop framework, This template is a totally responsive design. It will be a great solution for online Fashion Shop, Shoes Shop, clothes Shop, Bags Store..This layout of Leo Sport shoes Theme is bright and strict at the same time which makes a proper effect on customer.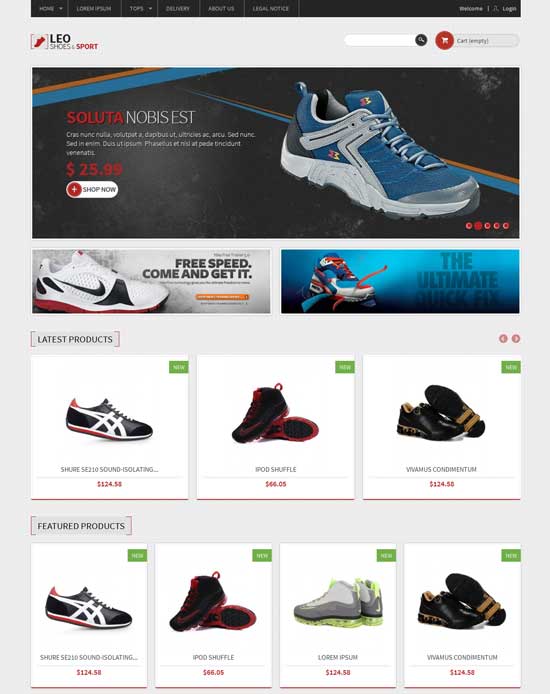 demo more info / download
Best Premium PrestaShop Themes:
Warehouse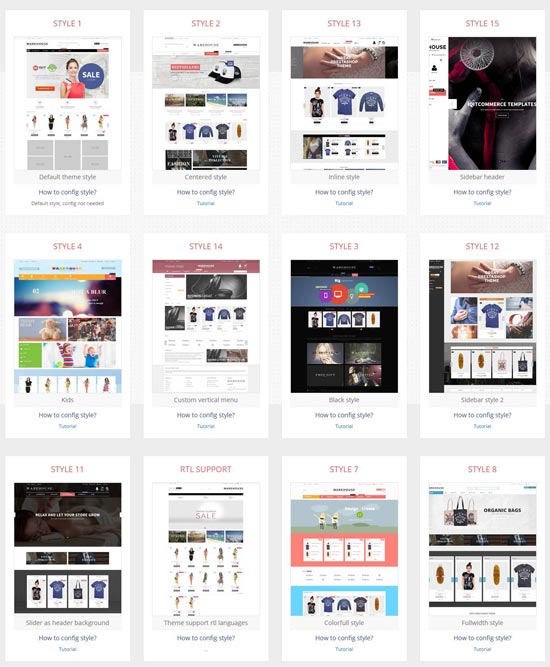 demo more info / download
Alysum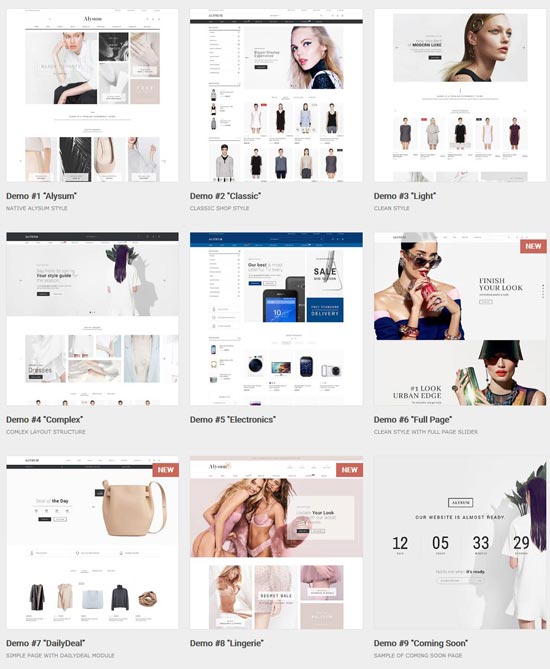 demo more info / download
MegaShop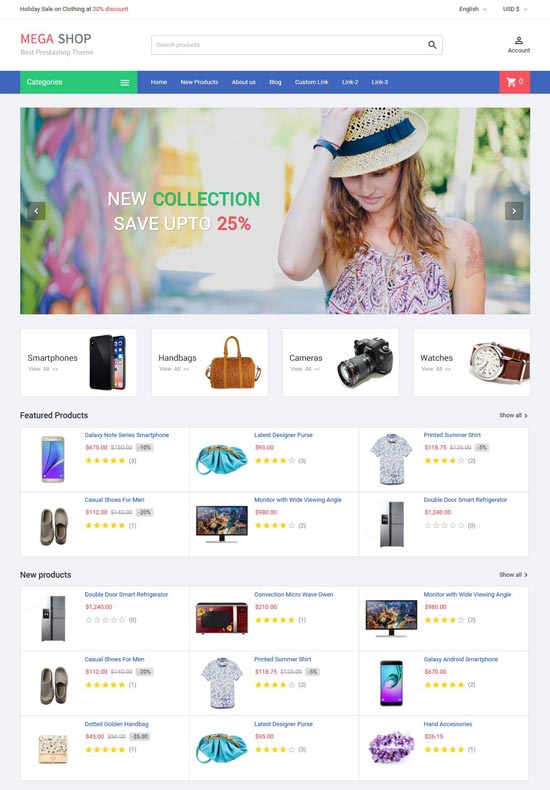 demo more info / download
Optima
The Optima theme has 22 models: digital, furniture, fashion, children, tools, organic model and automatic template. These templates are designed in a colorful way. They are combined very harmoniously. The Optima theme is a simple web design and includes an amazing menu with beautiful images, a homepage slideshow, social networking icons, static blocks with beautiful images, CSS3 technology and Bootstrap 3. The Megamenu Client is designed with bright and colorful images. it brings a feeling of freshness for this template.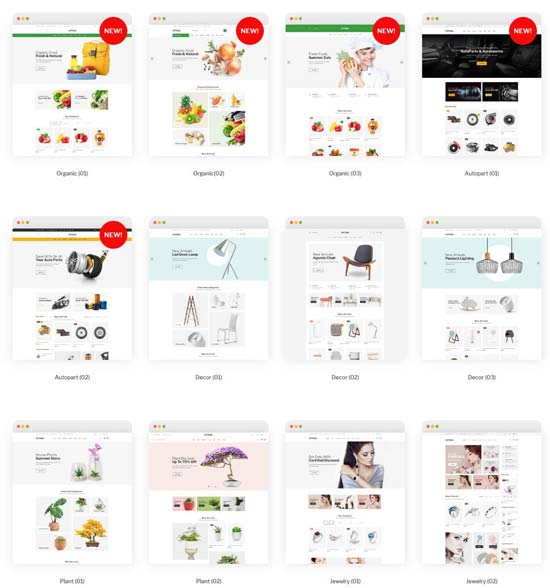 more info / download demo
Milano
Milano is a Premium Responsive Prestasop theme with extremely easy to customize the theme admin , more beautiful effects and clean theme . Suitable for every type of store. Perfect responsive multistore prestasop theme.
This theme includes 10+ extensions.
Lab slider with unique effects with large images that you can customize in governance is easily .Mega menu to show the path category , blog links , new products , Sale products ,About us and create other link .Countdown timer module highlights Deals discount products with countdown timer in the slider ,it can be placed on the product you choose. Category Tabs Slider module is used shows at many positions in products of categories in each tab.On Home page slider you can Quickly show Bestsellers, New, Featured, Random, Latest and Special products, customizable multi tabs, multi rows, grid, easy slider config in the Admin Panel.With themeoption module you can customize the color of the home page with the option setting in admin page Compatible with prestasop: 1.6.1.1, 1.6.0.14, 1.6.0.13, 1.6.0.11, 1.6.0.9, 1.6.0.x.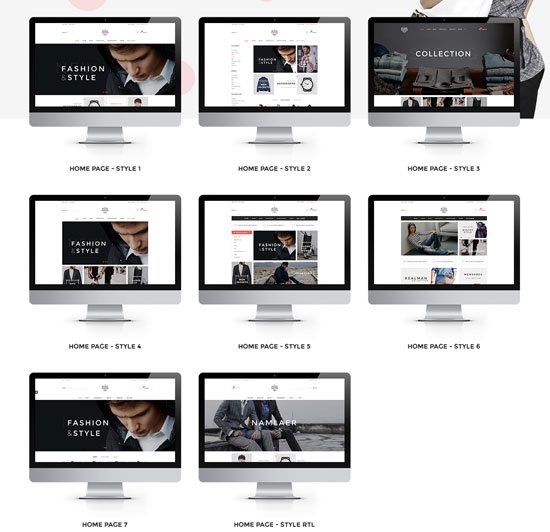 demo more info / download
Eagle
Eagle Responsive Theme is specially designed for online fashion stores, gifts stores, jewellery stores, beauty stores, cosmetic stores… This theme has 4 hompages and many great features such as Horizontal and Vertical megamenu, amazing layered Slider, Smart Blog, Field Bannerslider with nice images, Static blocks create clean and modern theme. Eagle comes with lots of built-in functionality which includes powerful admin panel will help you manage your site better, customize easier. In the final, Right-to-left support is the best choice for some special languages such as Hebrew, Persian or Arabic,…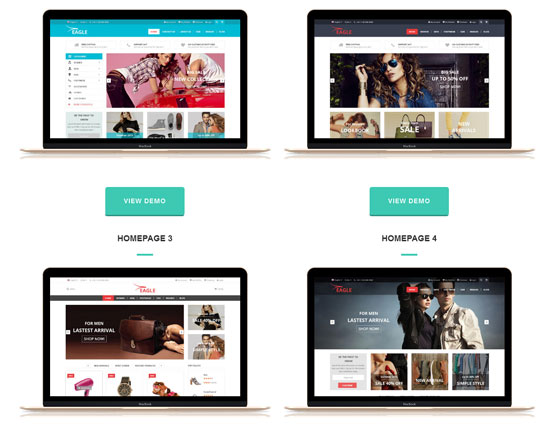 demo more info / download
Shoppy Store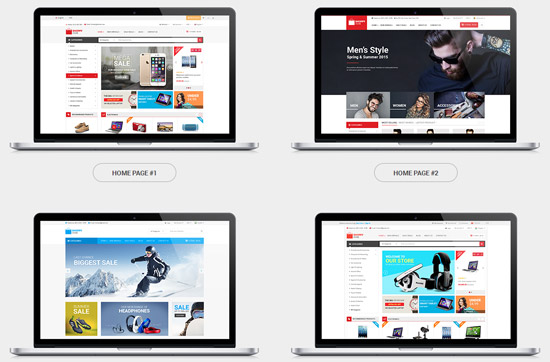 demo more info / download
NewYork – Responsive Prestashop Theme
NewYork is a creative, modern theme with 4 stores and 2 styles: boxed, full width which brings lots of choice for your shop. Theme was created with HTML5, Bootstrap 3 and CSS3. It suitable for every type of store. Highlight in this theme is slideshow with nice images, unique effects, nice texts, you can customize in governance is easily and Megamenu [Drag & Drop] comes with an user-friendly interface through which you can create powerful menu.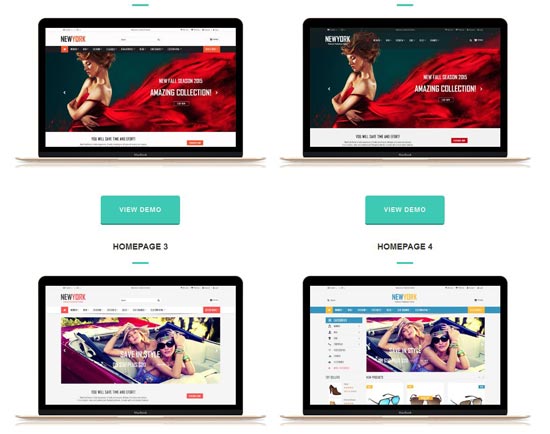 demo more info / download