Sweethome – Real Estate HTML Template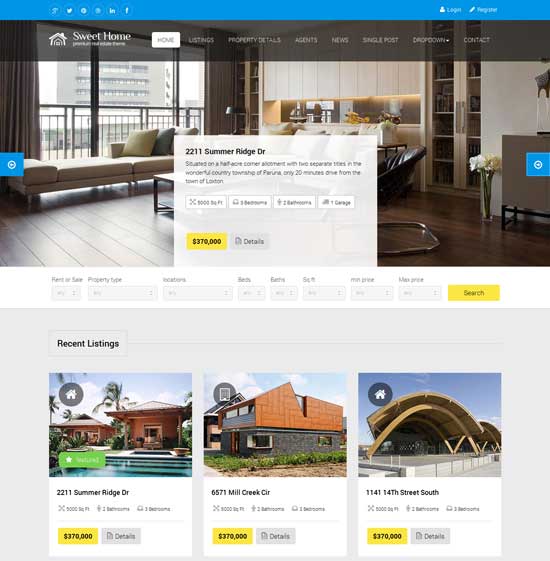 demo more info / download
Real Spaces – Responsive Real Estate Template
Real Spaces is a full functional HTML5 Template designed & developed for Real Estate, Estate Agents Websites and comes handy for Business or Corporate Websites.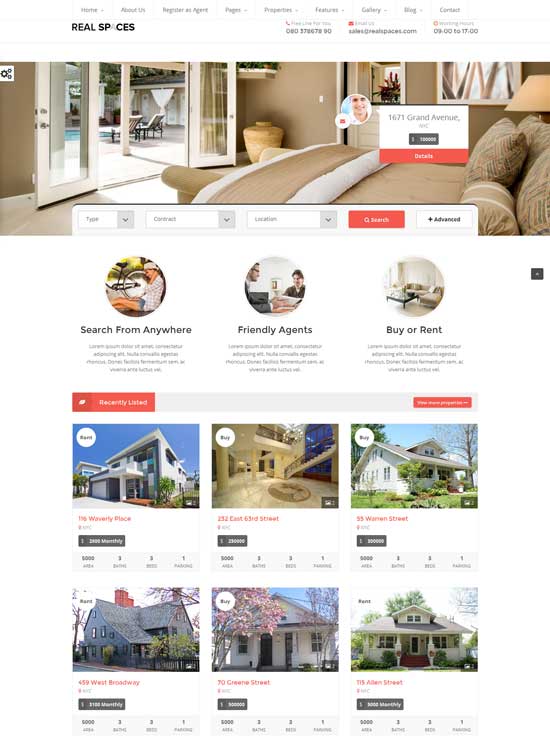 demo more info / download
Easy Living – Real Estate HTML Template
Easy Living is a refreshing & easy-to-use real estate web template. Easy Living was developed using Twitter Bootstrap, with a 1170px grid. The template download includes over 30 HTML pages, and 3 PSD files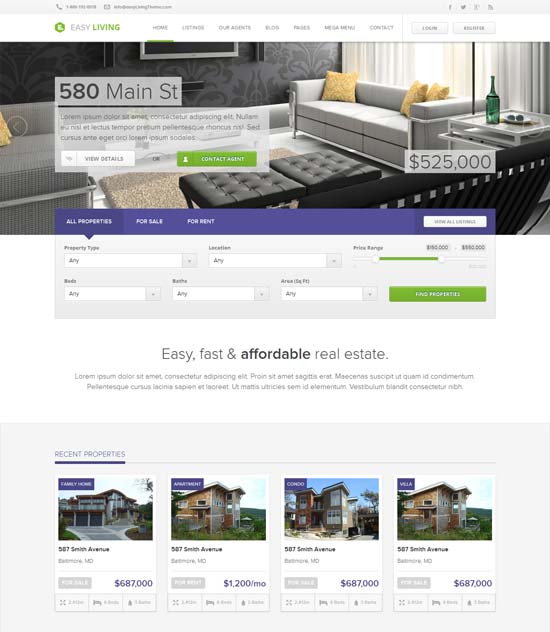 demo more info / download
Freehold Estate Responsive Template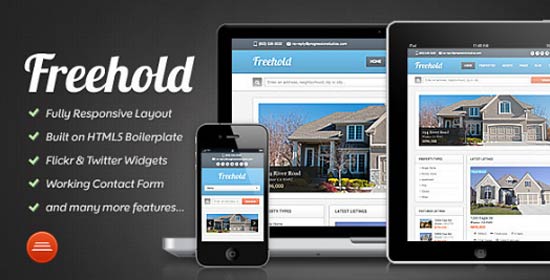 demo more info / download
Real Estate Multipurpose HTML5 Template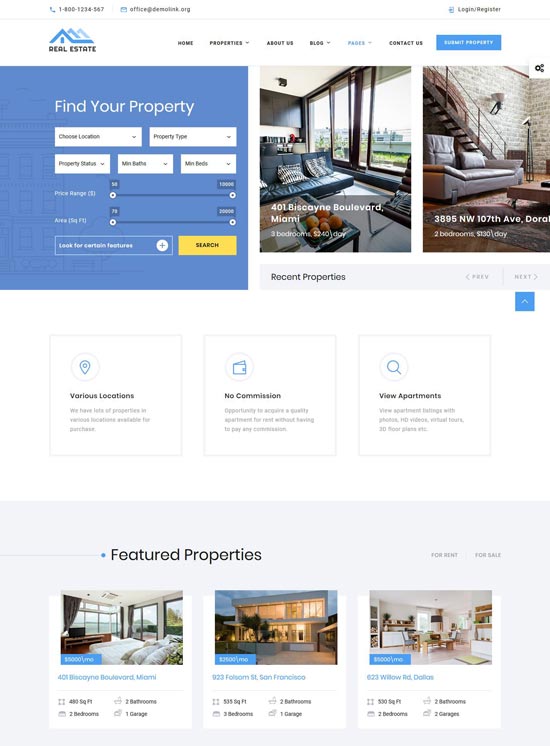 demo more info / download
Immovables
This ready-to-use, fully responsive, multi-page website template will dramatically improve your company's Internet presence. It's a simple, fast and easy-to-use HTML5 template for your future or current real estate agency's website. This template has a sleek design, is fast, easy to use and simple to maintain.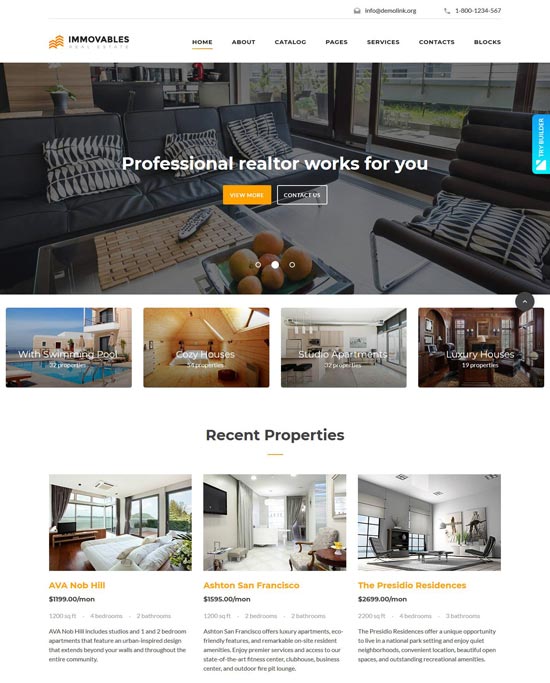 demo more info / download
RealHouse
The sleek design of this stunning HTML5 template will provide you with a starting solution for a cool real estate website. You can add a table with prices, a slider with the marks and a subscription form to the newsletter. With this template, you can create a great website, which is a great option for lovers of aesthetic design.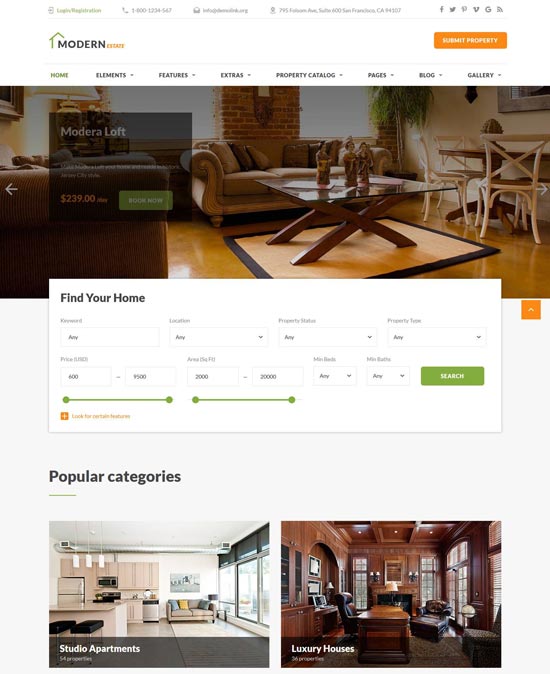 demo more info / download
Real Estate – Efficient Housing & Accommodation
To sell homes and apartments, your website must be both solid so that the customer can trust you and catchy to attract the attention of the visitor and make him feel the desire to live in the housing you offer. This multipage HTML template meets both of these requirements and will make your website a powerful tool in the real estate industry.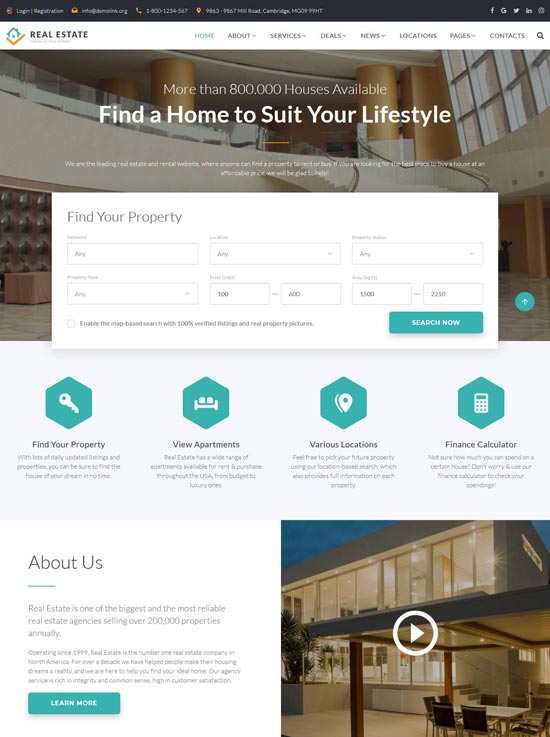 demo more info / download
RentSpace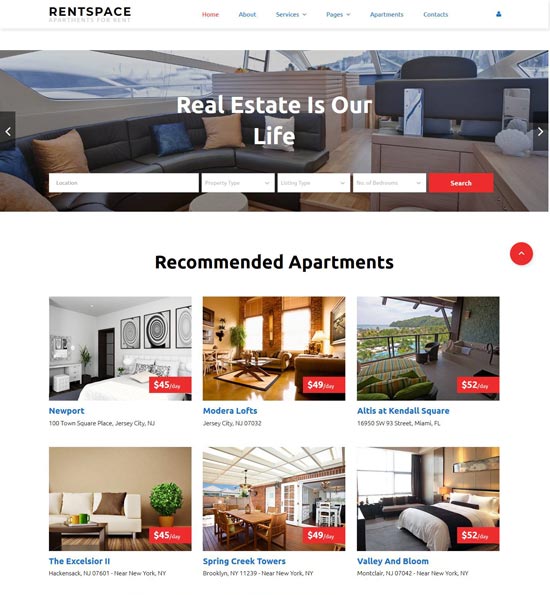 demo more info / download
Grand Estate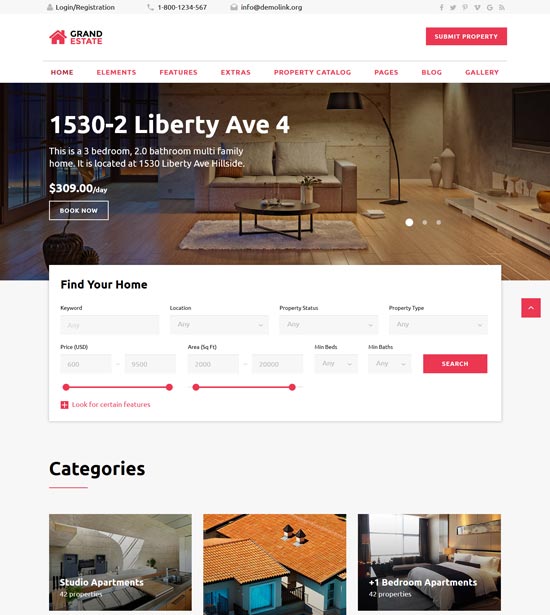 more info / download demo
HomePRO
HomePRO is a professional solution for real estate companies that want to improve their online presence, attract new customers and facilitate their search. If you are going to sell houses and apartments online, provide rental services or create property listings, HomePRO might be the right choice for you. It comes with a rich user interface kit that contains a wide variety of carefully crafted and coded site elements. This includes input fields, typography, widgets and more.
Depending on the purpose of your website, we offer more than 40 ready-to-use HTML5 pages, not to mention several blog layouts, and a pre-built set of header and footer modifications. page. The template also includes a valid and fully functional contact and subscription form. It comes with a 24/7 lifetime support and updates. Take your rental business to new heights with this property that sells the HTML5 template.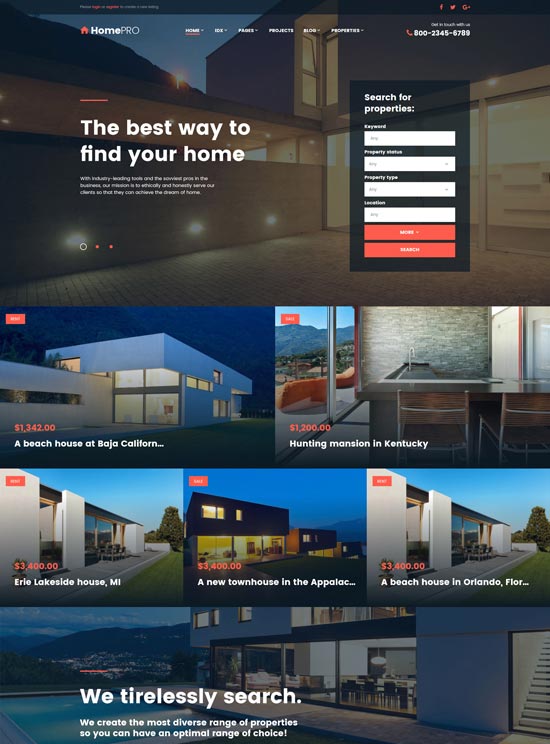 more info / download demo
INTENSE Real Estate
INTENSE Real Estate is a Real Estate Agency Website Template that is designed to enhance the online property. The theme offers clean and clear layout style with clever use of space. The pages are well organized and easy to scan. The main navigation panel theme remains sticky top of the page. The background is enhanced with parallax scrolling image, adding a 2D illusion to the layout.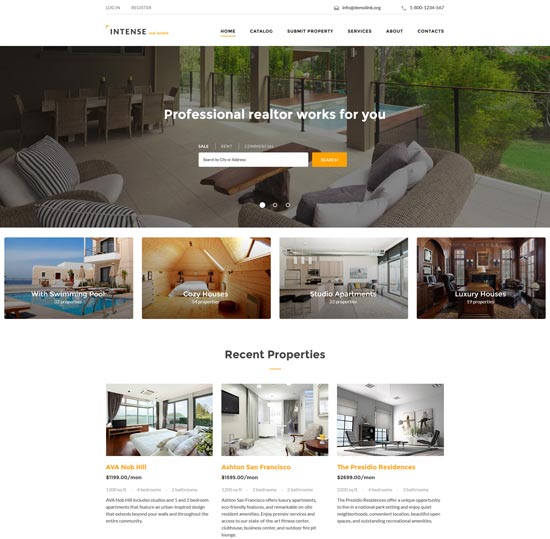 more info / download demo
Holiday Homes
Holiday rental housing is clean and complete response renting website template has a modern and intuitive design. It would be a perfect fit for those who want to create a web site with eye-catching features to attract a lot of customers. Thanks to the skills of themes that you can easily adapt to any screen resolution, you will not find difficulty in reaching buyers on the go. As for the layout template and to change the search condition change provides a high degree of flexibility. If you are looking for a complete tool to import your real estate business to the next level, then this house rental website templates is the right choice.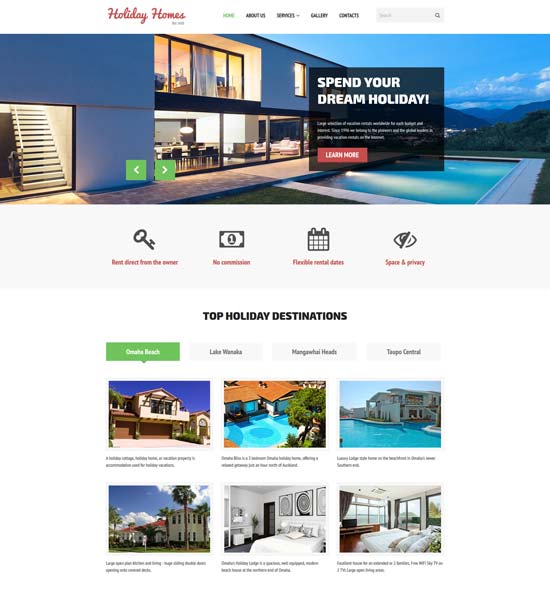 demo more info / download
Real Estate Agency Website Template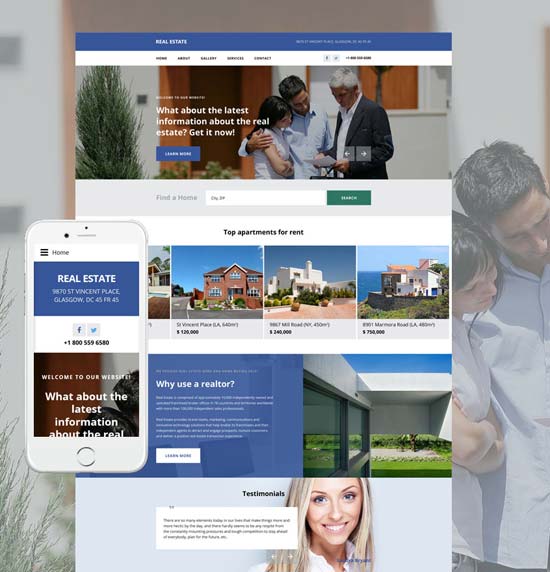 demo more info / download
Real Estate Agency HTML5 Website Template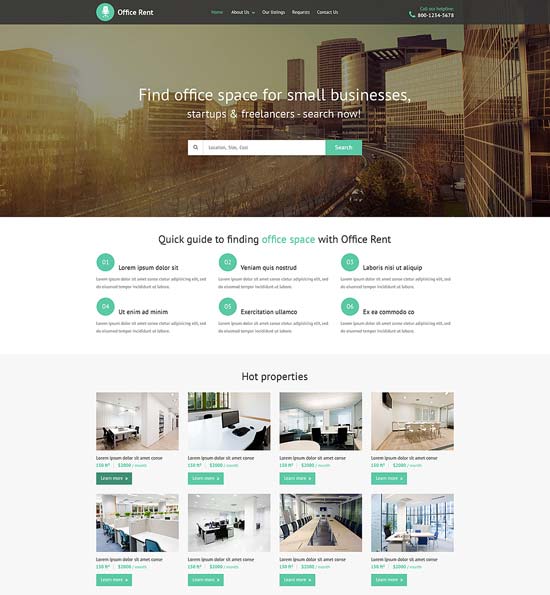 demo more info / download
Office for Rent Website Template
Free Real Estate Website Templates:
La Casa Free Real Estate Responsive HTML5 Template
La Casa is a beautiful free real estate website template, it's fully responsive HTML 5 Template, with an eye catching, clean and modern design exclusively designed and coded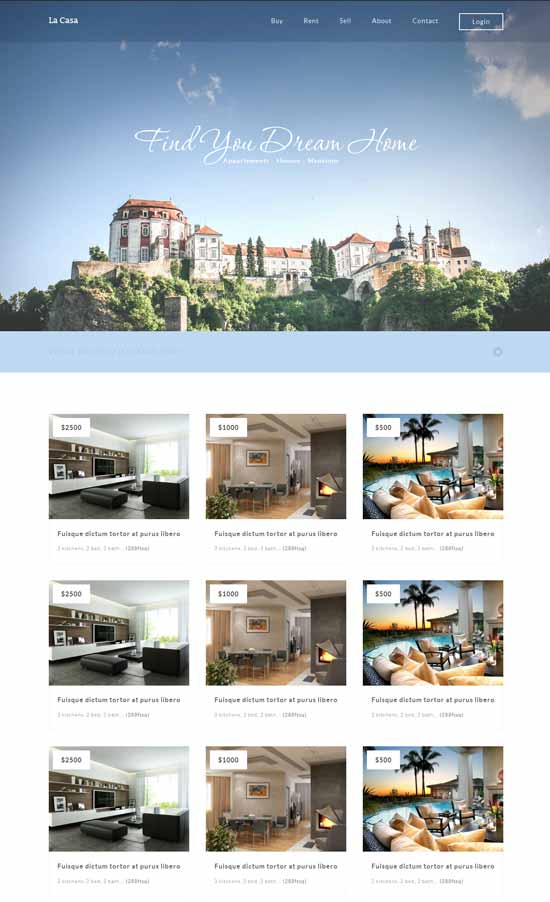 demo more info / download
Free Real Estate HTML5 Website Templates Eden
Eden – is a  free real estate website template for designed for the booming real estate industry that needs modern and elegant looks. This template is developed on HTML5, Bootstrap 3.3.1 and fully Responsive site. This high quality real estate website templates suitable for Real estate, Builders, Constructions, Architecture sites.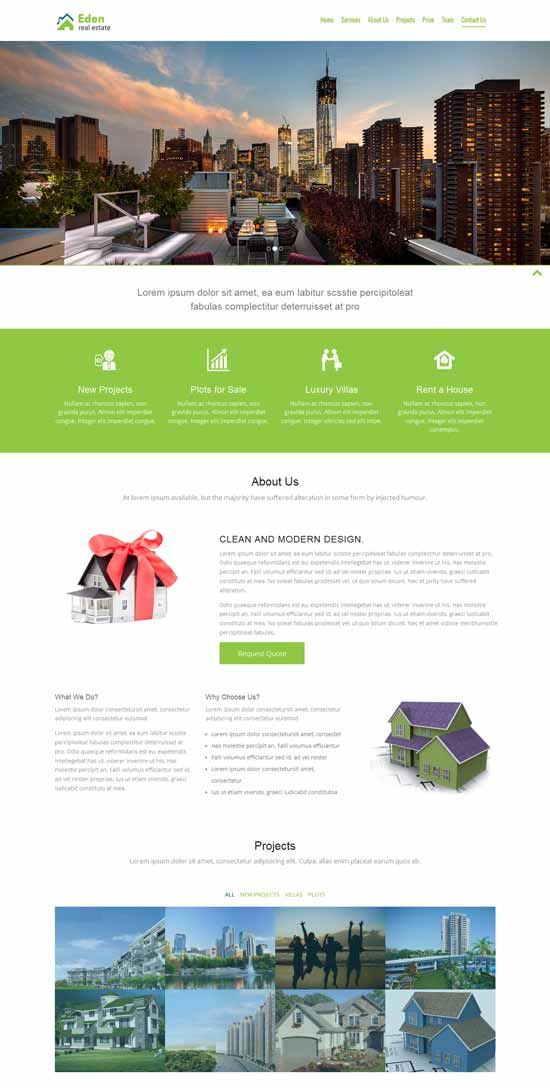 demo more info / download
Free HTML5 Real Estate Template
Here it is – Free Website Template for Real Estate with JustSlider. We sincerely hope that it will catch your interest, and you'll find it useful for your entertaining designs.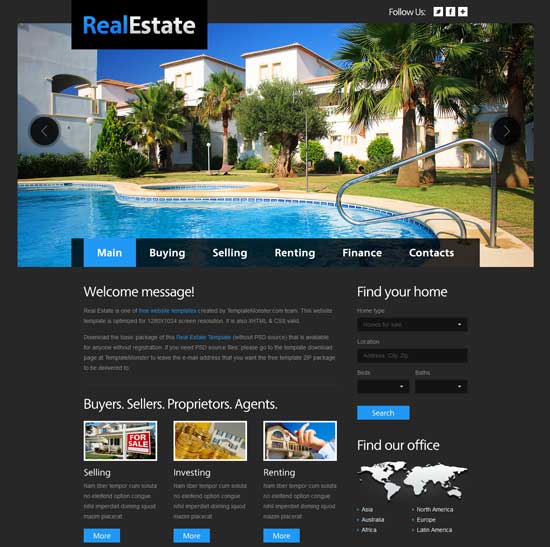 demo more info / download
Auction – Free Real Estate Responsive Web Template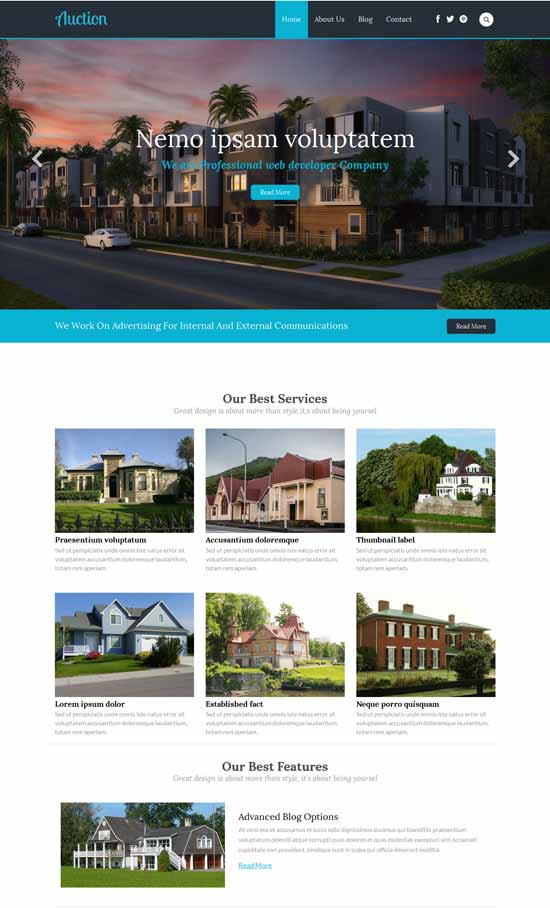 demo more info / download
Realist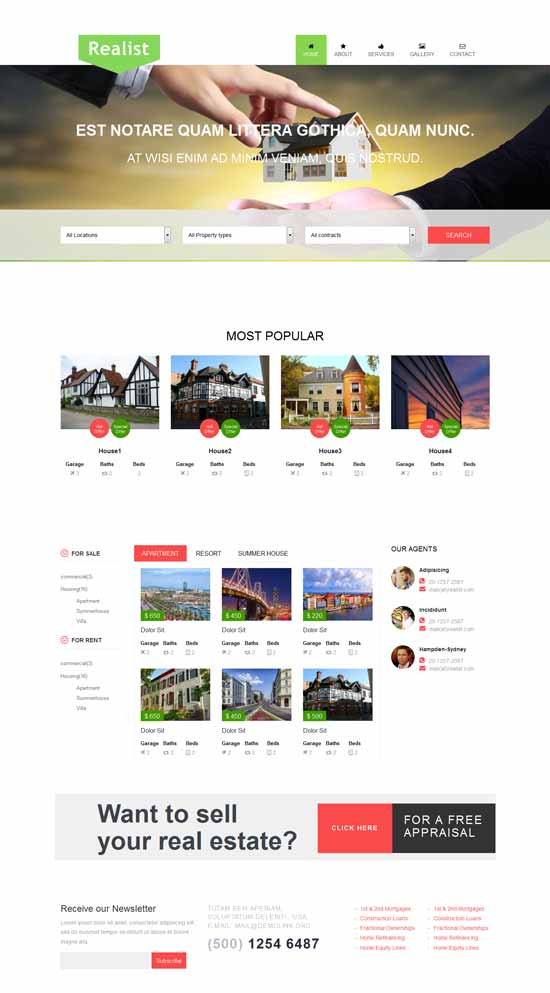 demo more info / download
Free HTML5 Template for Real Estate Website
Today we present you this free real estate website template for Real Estate agency that can be a starting point for your project. You may want to know the following characteristic features about this free HTML5 template for real estate website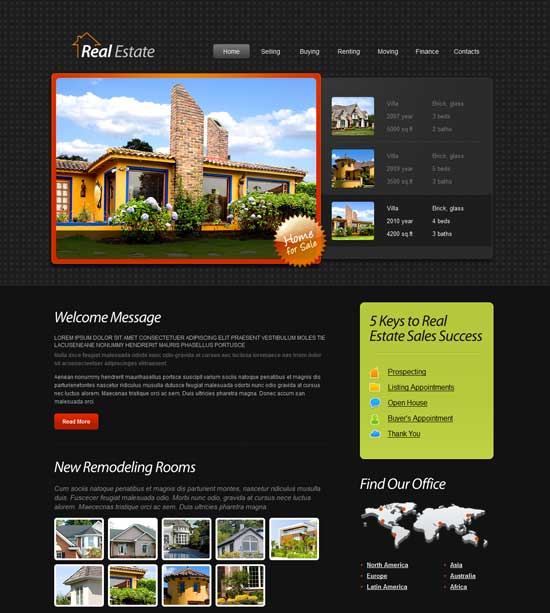 demo more info / download
Accent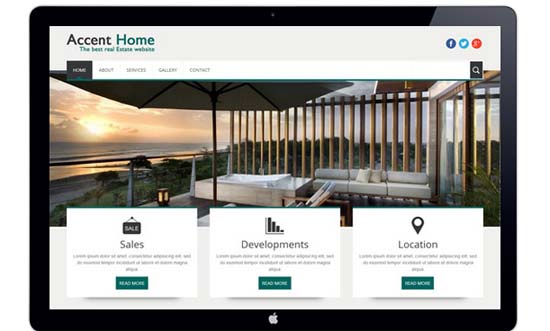 demo more info / download
Free Flats Real Estate Website Template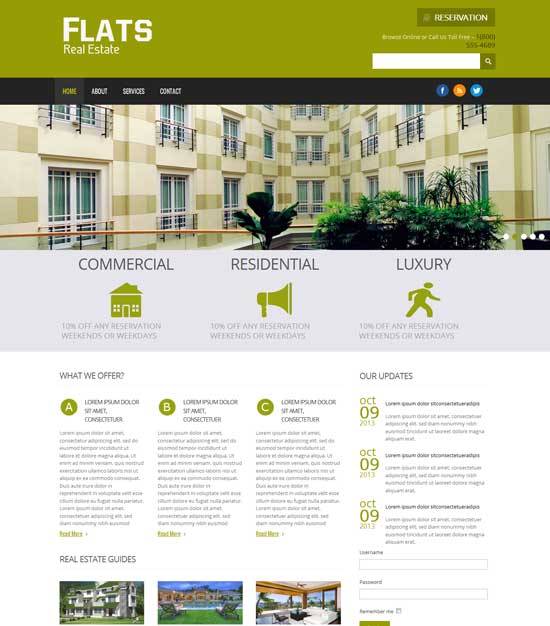 demo more info / download