In the digital era, having a visually appealing and responsive website is crucial for businesses and individuals alike. With the constant evolution of web design trends, it's essential to stay up-to-date with the latest templates that offer both functionality and aesthetics. In this blog post, we will explore ten free responsive website templates that are perfect for 2023. Whether you're a web developer, designer, or someone looking to create a stunning online presence, these templates will help you achieve your goals.
This is shortlist of Free Responsive Website Templates for 2023

Untreefolio
Minimalist Elegance: Discover a sleek and minimalist template that emphasizes simplicity and elegance. Perfect for portfolios, photography websites, and creative agencies, this template offers a clean and sophisticated design that highlights your content without distractions.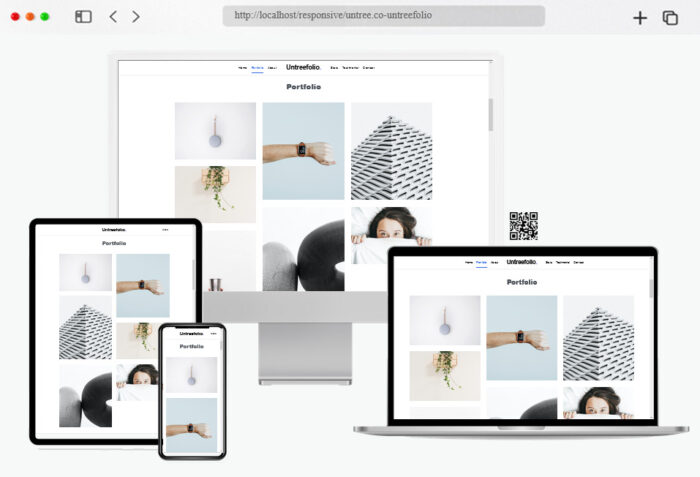 More info / download Demo
Bold and Creative
Bold and Vibrant: Inject energy into your website with a bold and vibrant template that makes a statement. Ideal for fashion, lifestyle, or entertainment websites, this template combines striking visuals, vivid colors, and dynamic layouts to create an engaging user experience.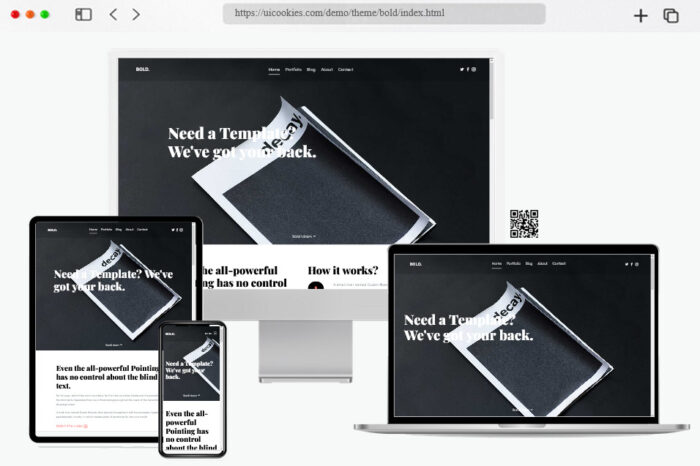 More info / download Demo
Hexashop
E-commerce Masterpiece: If you're planning to launch an online store, this e-commerce template has got you covered. With a focus on user-friendly product browsing and seamless checkout experiences, it provides a visually appealing design that entices customers to explore and make purchases.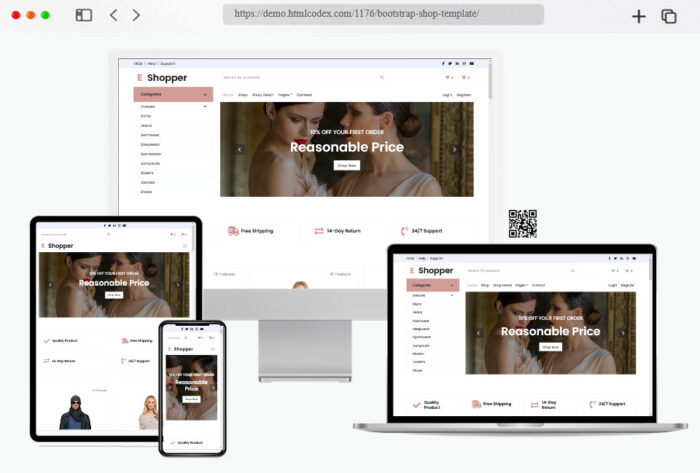 More info / download Demo
Magz
Creative Blogging: If you're a content creator or a passionate blogger, this template provides a visually appealing and user-friendly platform for sharing your thoughts and ideas. With its unique layouts, typography options, and customizable widgets, you can create an engaging blog that stands out.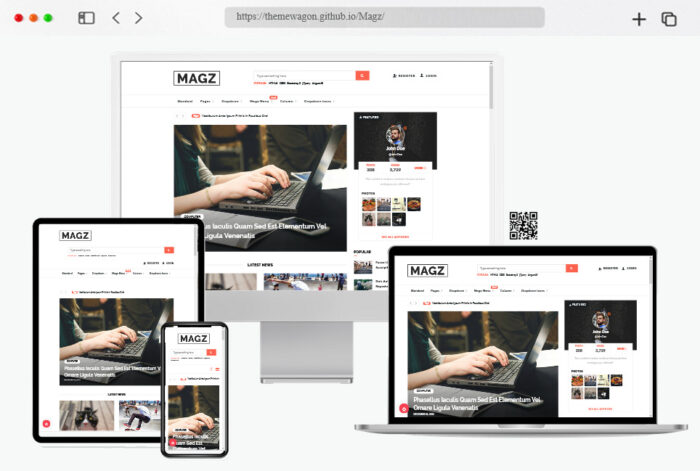 More info / download Demo
Purple Buzz
Purple Buzz is a professional Bootstrap business website template. It can be use for marketing, software company startup, startups as well as multi purpose websites like corporate business website or agency. It comes with many features and ready made sections. You can use the Purple Buzz to promote your products or services.
One of the standout features of Purple Buzz is its beautiful animated hover effect for grid items. This effect adds interactivity and visual interest to your website. When users hover over grid items, they come to life with captivating animations, enhancing the overall user experience and making your content more engaging.
More info / download Demo
KnightOne
KnightOne is a clean, modern and professional Bootstrap business template. It can be used for website about companies and startups. Embrace its powerful features and customize it to make your own unique page. This theme is highly customizable; you can change almost every element or color from the settings panel. You will have access to great documentation, so you'll be able to set up your website really quickly!
One of the standout features of KnightOne is its high level of customization. With the help of the settings panel, you can effortlessly modify almost every element and color of the template to align with your brand identity. This flexibility empowers you to create a truly unique and tailored website that reflects your company's personality.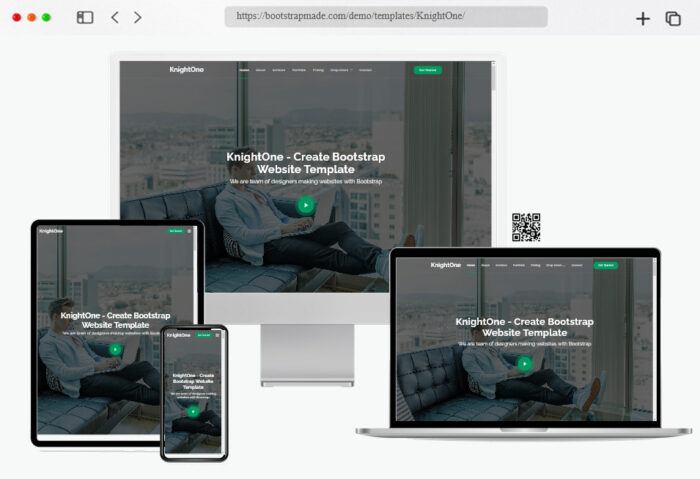 More info / download Demo
iPortfolio
Portfolio Showcase: Showcase your work in a stunning and immersive way with this template specifically designed for portfolios. It offers a variety of layouts, interactive elements, and customizable galleries, allowing you to present your projects in a visually captivating manner.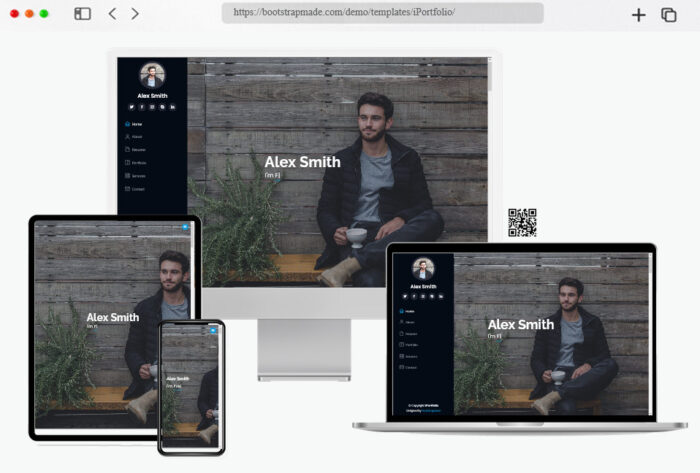 More info / download Demo
EventGrids
EventGrids is a website template specifically designed for event planning websites. It features a responsive layout, ensuring that the website looks and functions seamlessly across various devices and screen sizes. With its modern and visually appealing design, "EventGrids" offers a professional and stylish platform to showcase event planning services.
The template provides a range of features and sections tailored for event planning websites. This includes sections for event listings, event details, ticket purchasing, venue information, speaker profiles, and a contact form. The responsive layout allows users to easily navigate through the website and access information on upcoming events, ticket availability, and event details.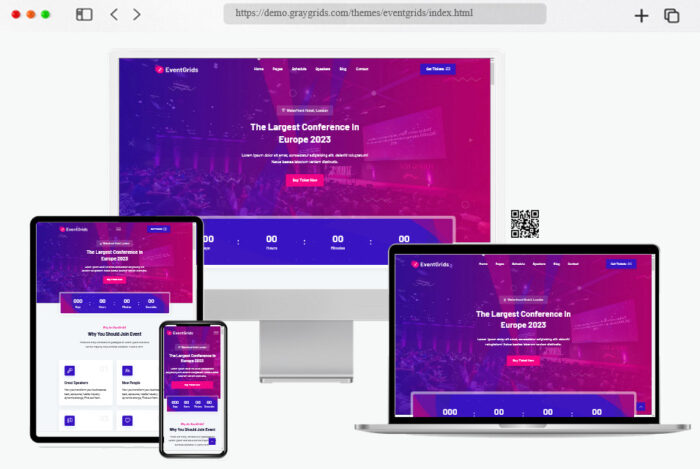 More info / download Demo
Blogy
Blogy is a free responsive theme for WordPress created by Bootstrapire. It has all the required features and components to create a responsive blog with an amazing experience. Blogy ideal for travel, lifestyle, food, fashion, minimal and photography blogs.
Create a gorgeous magazine style blog with this free Bootstrap template. It consists of all new features, components and widgets to create a responsive website with an amazing experience. You can use this template for travel, food, lifestyle or any other related topics that you might want to build. But before downloading, make sure that you have latest version of bootstrap installed into your system.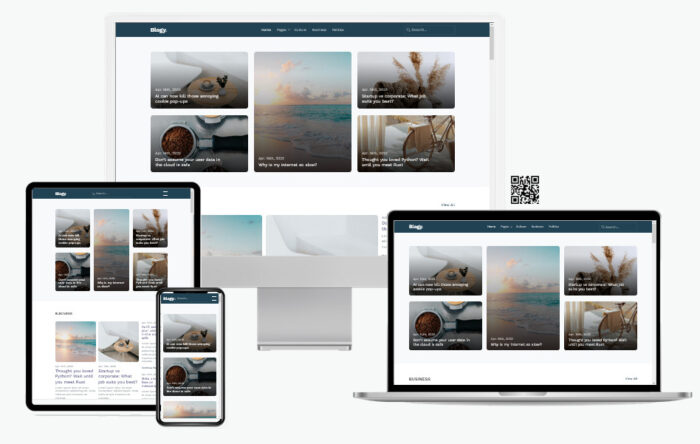 More info / download Demo
New Age
New Age is a beautifully crafted theme that will help you to showcase your web app or anything else in style! It features a bold and colorful design with multiple content sections, such as a slider, testimonials, pricing tables, services and more. Easily display your products or services with this premium bootstrap landing page template.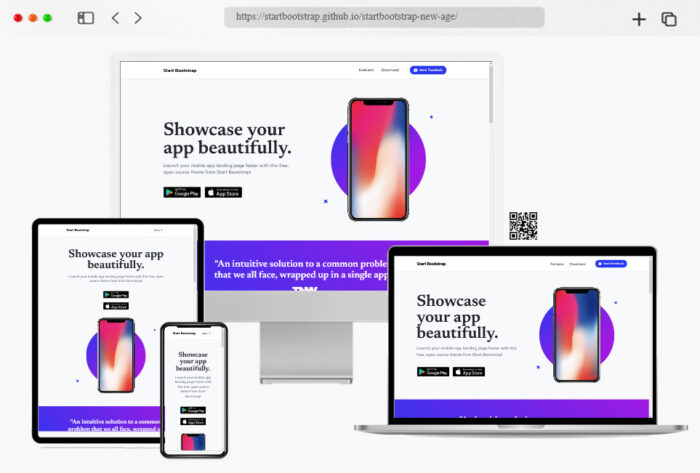 More info / download Demo
With these top 10 free responsive website templates for 2023, you can enhance your online presence and captivate your audience with visually stunning and functional websites. Whether you're a creative professional, a small business owner, or an entrepreneur, these templates provide the flexibility and responsiveness necessary for success in today's digital age. Explore these options, customize them to your needs, and unlock the potential to create memorable online experiences for your visitors.