Comment on page is very important part of SEO, some comment that related to the title of post page. If you want to be sure that all of the comments your blog entries get are appropriate? Set your account to Moderate Comments and reject the comments. Please following step bellow :
Step 1 Log into Blogger. Go to your dashboard.
Step 2 Select Settings. Select Comments.
Step 3 Click Yes to enable comment moderation. Enter an email address if you want Blogger to make you aware that you have comments to moderate as they are made. Save your settings
Step 4 Click on the Posting tab. Select Moderate Comments.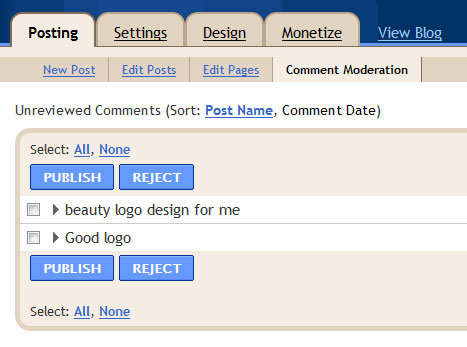 Step 5 Select the comments you don't want to publish and click reject. Select the comments you wish to approve, click publish.