Those useful and free jQuery css3 image hover effects plugin and tutorials are perfect animation script on images and text. Feel free to download examples code and learn tutorials css jquery image effects. jQuery Mouseover is really very attractive for visitor to see your blog. There are more style of jquery mouse-over effect such as jquery popup, jquery mouseover event, jquery on mouseover, jquery mouseover toolkit.etc. It is really useful tooltip jquery plugin can help you create high quality professional web design. Some effect on jquery image effect when you take mouse over the button or images the active effects will happen, it similar using flash design. But now we only using query or css to make beautiful action effect and more compatible. With my previous post i also taking about useful example CSS3 as well, it is really important for web designer. Those plugin designed to work across a large range of designs, screens (mobile, tablets, laptops) and devices from the latest UltraBooks to memory constrained mobile devices Zoom you can be sure the largest number of people will be able to see your imagery the way it was intended.
Beautiful Image Hover Effects with jQuery/CSS3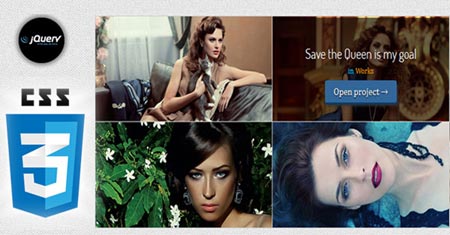 demo more info / download
Direction-aware 3D hover effect (Concept)
It's kind of simple, using JS we can easily detect the direction the cursor is coming, then, I am using CSS animations for each case (8 in total).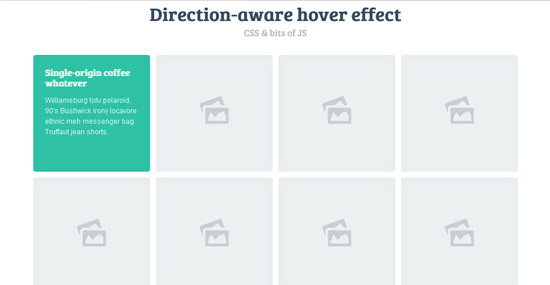 more info / download
Circle CSS3 Hover Effects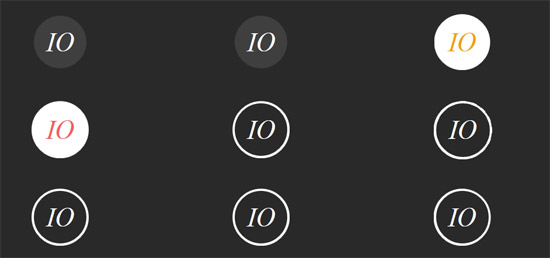 more info / download
SVG clip-path Hover Effect
Attempt to re-create CJ Gammon's portfolio grid hover effect using SVG clip-path and CSS Transitions.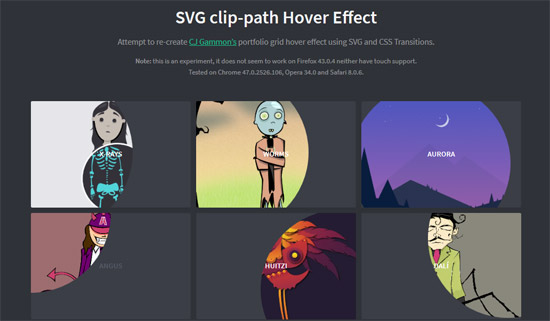 more info / download
CSS3 Hover Effect using :after Psuedo Element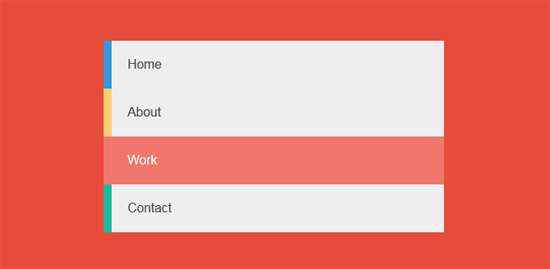 more info / download
Direction-Aware Hover Effect with CSS3 Transform and jQuery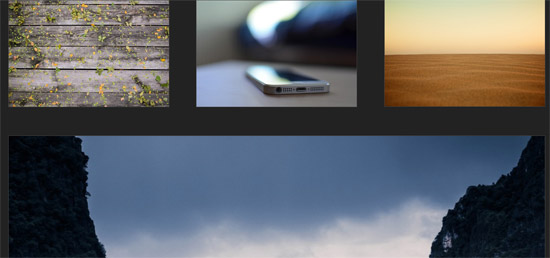 more info / download
Hover Effect CSS for Bootstrap Gallery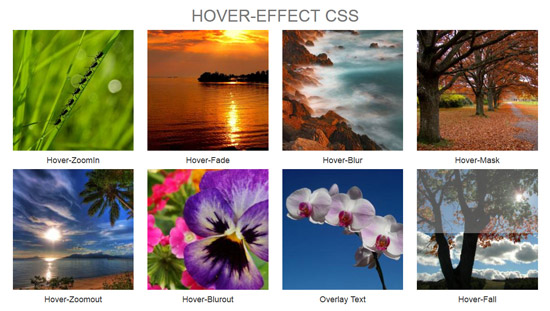 more info / download
Link Hover Effects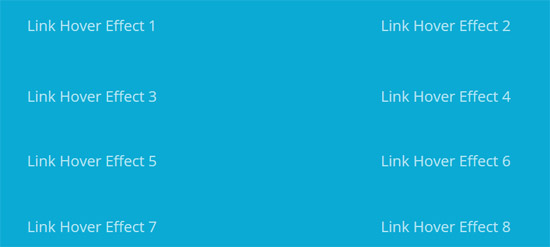 more info / download
3D Thumb Image Hover Effect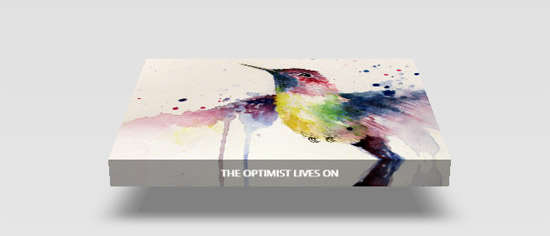 more info / download
Pure CSS Thumbnail Hover Effect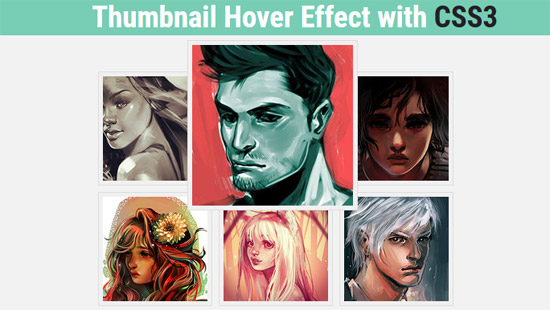 more info / download
Pure CSS Blur Hover Effect

more info / download
Shape Hover Effect with SVG
In this tutorial we'll recreate the hover effect as seen on The Christmas Experiments website. We'll be using SVG for the shape and Snap.svg for animating it on hover.
Border Animation Effect with SVG and CSS
The website of Carl Philipe Brenner has some very creative and subtle animations and today we want to explore how to recreate a border animation effect using CSS transitions on SVG lines.
Swinging hover effect with CSS3 animations
In this tutorial I'm using CSS3 animations and transitions to create a "swinging" hover effect for a "follow me on Twitter" button.

demo more info / download
3D Hover Effect for Thumbnails and Images
A simple CSS3 3D experiment showing the conversion of an image into a realistic 3D cuboid on hover with a cool shadow effect.

demo more info
Simple yet amazing CSS3 border transition effects
Some crazy effects with Border Transitions. Originally made by ksk1015. Pretty basic CSS3 code, but amazing output.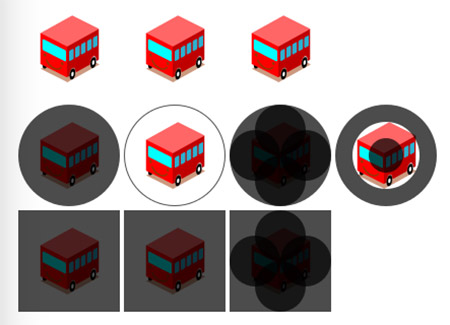 demo more info
Simple navigation with hover transitions

demo more info
Social Media icons with CSS3 hover effects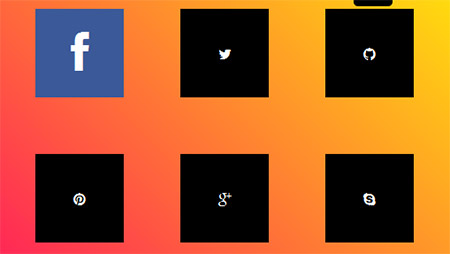 demo more info / download
Animated Opening Type Effect
A tutorial on how to create an interesting animated 3D opening type effect with pseudo-elements, CSS transforms and transitions. The idea is based on Edenspiekermann's Open Type project and it's a very creative way to display and play with letters.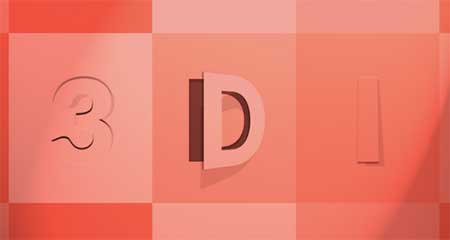 demo more info / download
Responsive Portfolio Gallery with jQuery Tutorial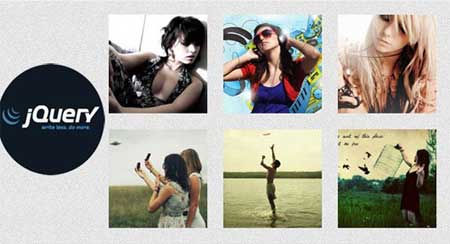 demo tutorial
Examples of Pseudo-Elements Hover Animations and Transitions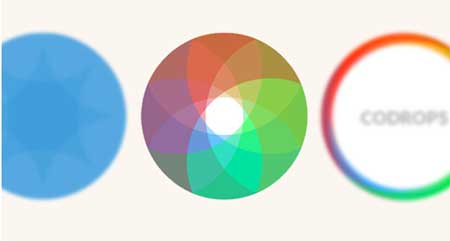 demo more info / download
Mouseover Effect Using Parallax Style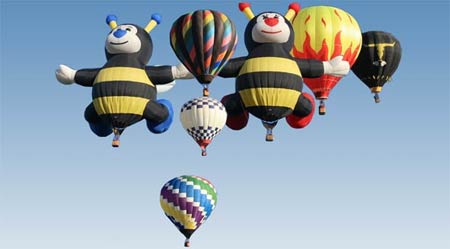 demo tutorial
CSS3 Hover Effect Tutorial with Image Circle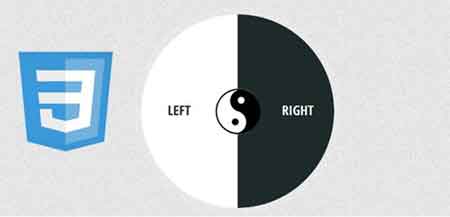 demo tutorial
CSS3 Hover Effects with Websymbols Tutorial

demo tutorial
CSS3 Hover Effects Style Restaurant Menus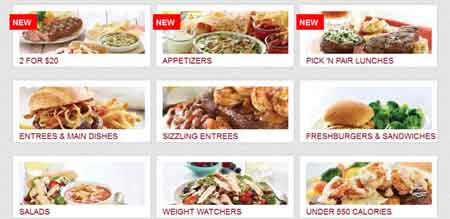 demo tutorial
Icon Hover Effects
Some simple icon hover effects with you. The idea is to create a subtle and stylish effect using CSS transitions and animations on the anchors and their pseudo-elements.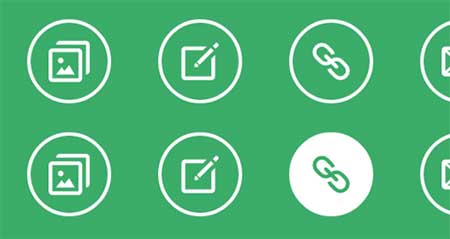 demo more info / download
CSS Powered Buttons with Hover Tooltips
Here is another social media buttons I did earlier today, you can add them to you next project, I'm only using social media button as an example, you can pretty much use them for any purposes. From the image you probably noticed the tool tip effect, check out the demo to see the button in action.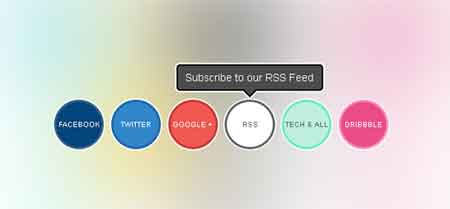 demo more info / download
Caption Hover Effects
Stylish hover effects for image captions. The idea is to have a grid of figures and apply a hover effect to the items which will reveal a caption with the title, author and a link button.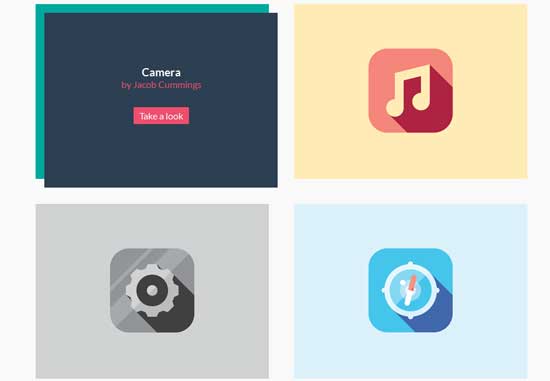 demo more info / download
Creative Button Styles Effect
This button set consists of some simple, creative and subtle styles and effects to inspire you. The effects can be seen when hovering on some buttons and clicking on others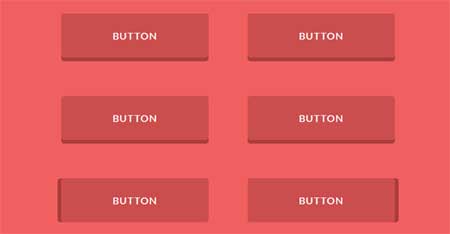 demo more info / download
Original Hover Effects
We are going to create some thumbnail hover effects with CSS3 transitions. On hover over a thumbnail, we will reveal some description of the thumbnail, using a different style in each example.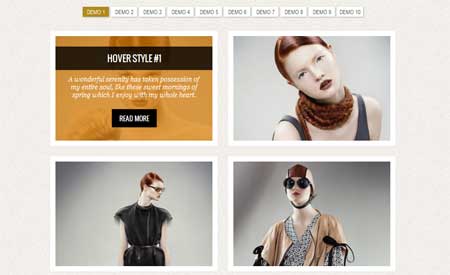 demo more info / download
CSS3 Hover Effectswith CSS3 Transitions
This time I will show you other five examples of hover effects using different CSS properties compared to the old tutorial posted on Codrops.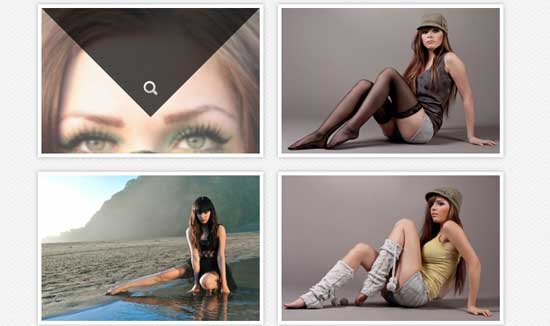 demo more info / download
Tiles with animated :hover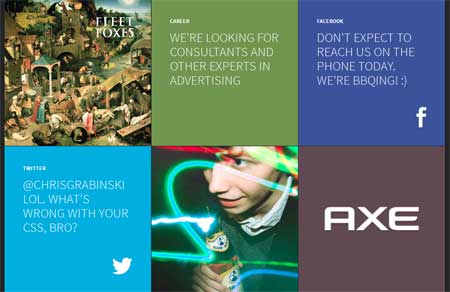 demo more info
Follow the kitty
Simple effect for roll over on grids, where the content slides based on the previous position.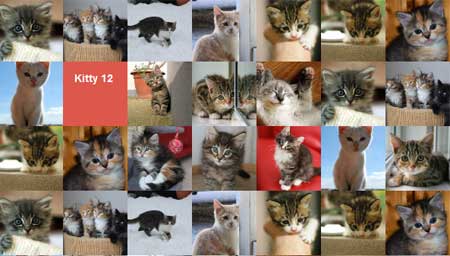 demo more info / download
Text Revel on Hover: Corner Triangle Slide Overlay
I'm trying to come up with ideas for my new site's homepage and "mem". Just testing out another hover technique. -David Leininger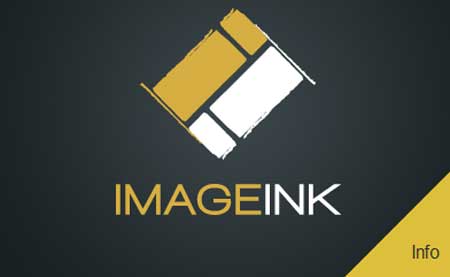 demo more info / download
Logo with Slim and SCSS
Hover and hold this minimalistic logo.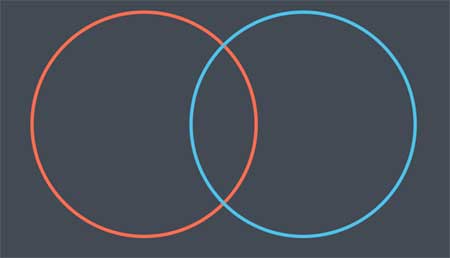 demo more info
CSS Button Rollover – growing border
Button with border expands on rollover

demo more info
CSS3 Menu hover effects
A collection of hover effects for menus, using CSS3 transitions.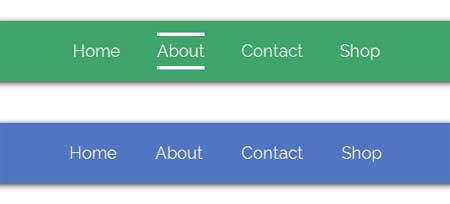 more info / download
FLAG OF Egypt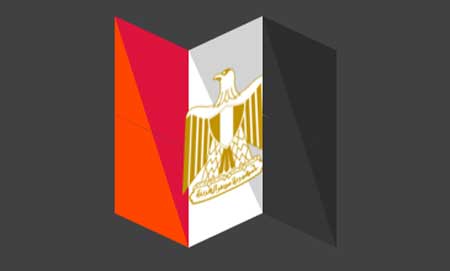 demo more info
Profile CSS Hover Effect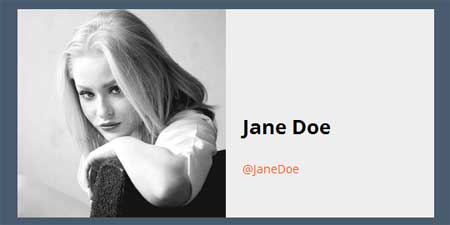 demo more info
CSS3 rotate on hover
This example shows how to use CSS3 to enable rotate 2D or 3D for all main browsers (IE/Chrome/Mozilla/Safari).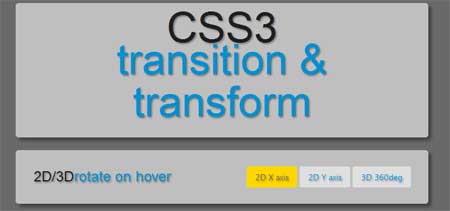 demo more info
Multiple Style Link Effects
In the examples we are using hover transitions, but you could also imagine these effects on click or as an initial animation.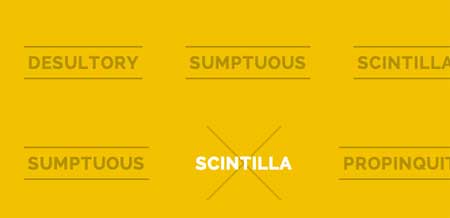 demo more info / download
Grid Navigation Effects with jQuery
In our examples we will show you ten ways how to navigate through a set of thumbnails. We'll take a look at some of the possibilities and how to apply the effect.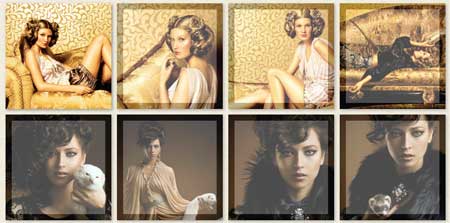 demo more info / download
Diagonal slide
Sliding an image overlay with a diagonal side.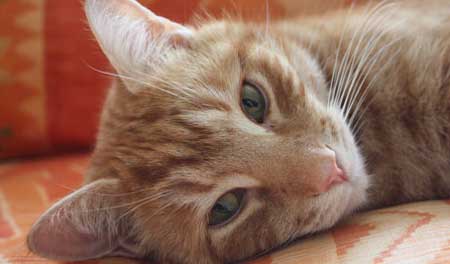 demo more info
Blog Post/Image Hover Effects
Nice little effect on hover for a blog post, image, etc. Text preview is limited to 3 lines with a read more button. Date or Author stamp in the bottom right. Includes: top, left, bottom, and right effects, diagonals from each corner. Distant future: direction-aware hover, serves the right effect based on the mouse position when entering the target area.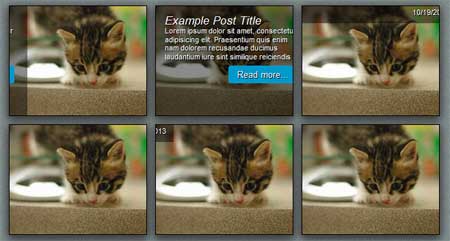 demo more info
Hover Box CSS demo
A small demo of creating a hover effect over a box using CSS.
demo more info
CSS3 Lightbox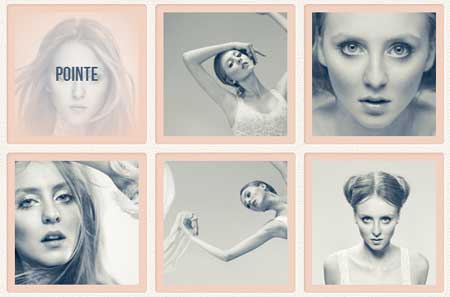 demo more info / download
Creating a Mouseover Fade Effect with jQuery
It effect on color image when mouseover from unclear transparency to clear transparency.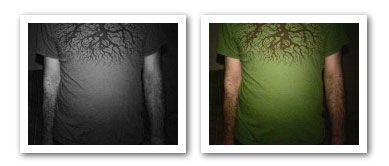 demo tutorial
Simple jQuery Hover Effects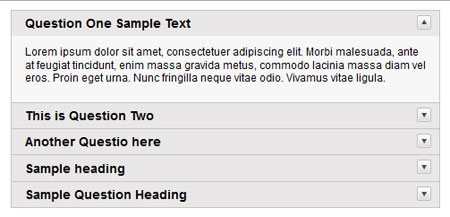 demo  download
Hover Zoom Effect With jQuery and CSS
The hover zoom effect basically reverse zooms an image while fading in a label on top of it when the mouse hovers over it. It makes for a pretty slick effect which could be used on thumbnails. As always, you can check out a demo or grab the source right here if you don't want to read the entire tutorial.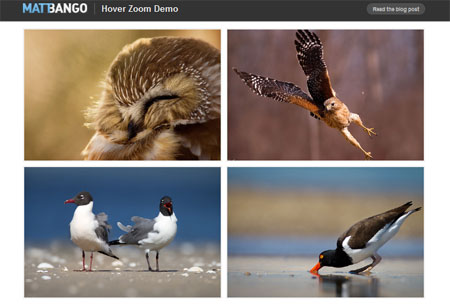 demo tutorial
Greyscale Hover Effect with CSS & jQuery
My solution relies on CSS Sprites and a few lines of jQuery, but requires a bit of preparation before it can be implemented. It is not recommended for large scale projects and probably best for displaying portfolio pieces.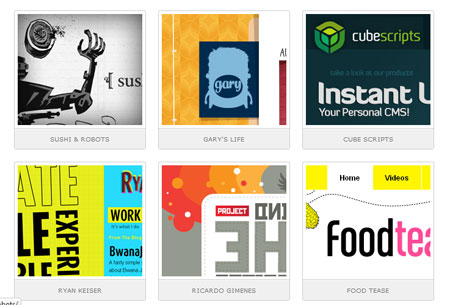 demo download
Realistic Hover Effect With jQuery
Using jQuery's animate effect, I experimented with icons that have reflections and others with shadows. Here is a demo with two examples: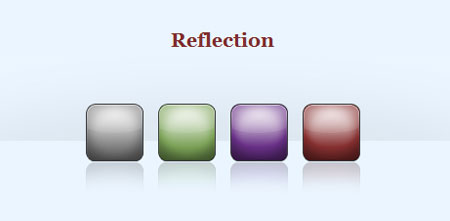 demo download
Zoom image on mouseover using jQuery
One of my reader asked me how to zoom an image with out a click, simply when mouse is on image. This is not a tough task to do. jQuery provides 2 events mouseover() and mouseout() and as name suggest, these events are executed on mouse moves
demo Download
Sliding Boxes and Captions with jQuery
Animate an image while hovering it and show the visitors information while doing that. Sounds simple huh? Well it is, but the effect is nice and can be nice for a portfolio, for example.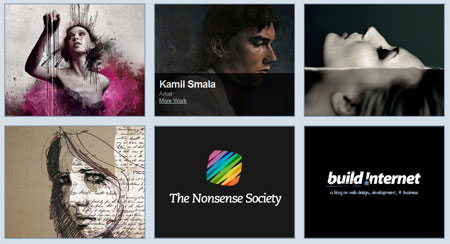 demo download
Another Beautiful Thumbnail Hover Effect : Using Mootools
On getting such a good response about the javascript effect I am again presenting a different thumbnail presentation.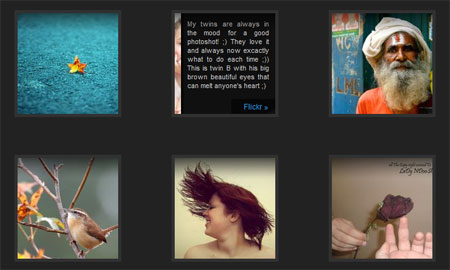 demo download
jQuery Thumbnail with Zooming Image and Fading Caption
I came across quite a lot of CSS gallery websites that using huge thumbnail to showcase beautiful websites. Some of them are just ordinary thumbnail, but a lot of them have javascript animated caption to convey more information to viewers.
jQuery Horizontal Tooltips Menu Tutorials
It is animation is brilliant

demo download
Easiest Mouseover Image Preview Using jQuery
It is a rollover image preview. You know, one of those tooltip-like bubble popups that appears when you roll over link or a thumbnail.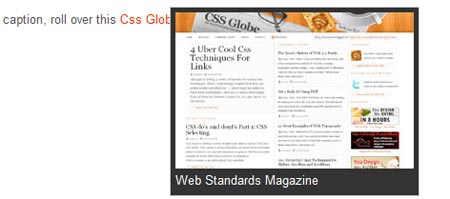 demo download
Build a Better Tooltip On Mouseover with jQuery
In this tutorial I'm going to show you how to quickly write a jQuery plugin that will replace the typical browser tooltip with something a little flashier.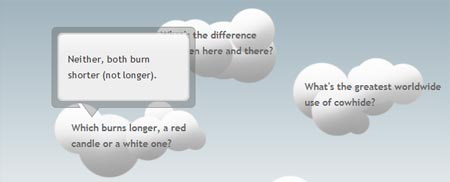 demo more info / download
jQuery Hover Image ToolTips
It displays a tooltip image when user hover on the thumbnail with fadein and out effect. it's a useful script for your website.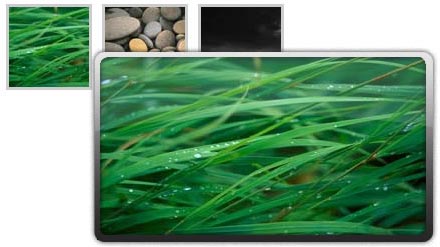 demo download
jQuery and CSS3 Simple Hover Tooltip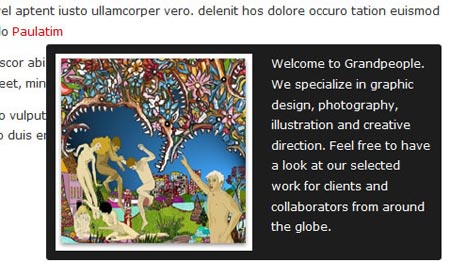 demo download
jQuery Roll Over a link in the Paragraphs
Roll over a link in the paragraphs below. This demonstrates how the tool tip will flip horizontally depending upon the space between the tool tip and the right side of the window. Don't worry the script also accounts for the custom widths.

demo download
Pretty Lightweight Roll Over Tooltips Plugin
It is a very lightweight jQuery plugin that gives the ability to add tooltips to pretty much any element on a page. Thoroughly documented and designer friendly.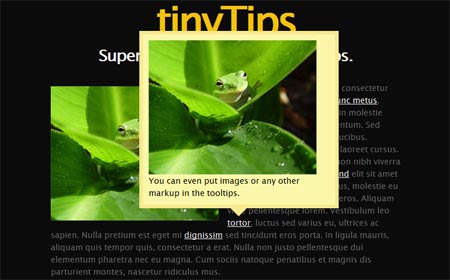 demo download
jFade – jQuery Hover Effect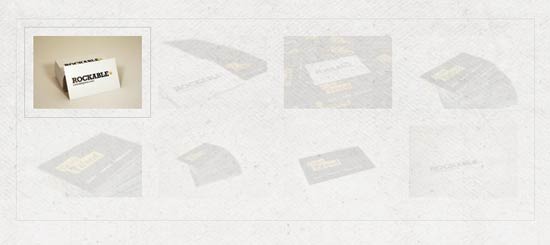 demo more info / download
jQuery CSS3 Image Hover Effects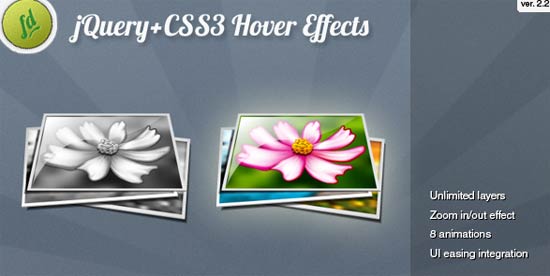 more info / download
Show Image in Placeholder/Target Box – jQuery
Show in Place Holder plug-in is developed to show an image to place holder / target box. Plug-in can be used to showcase image portfolios, product images, software screenshots or any dam thing that you want to display to place holder / target box by clicking / hovering image thumbs or anchor links.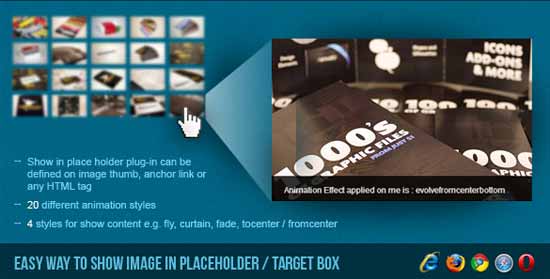 demo more info / download