Discover the Best Interior Design & Architecture Website Templates for Your Creative Projects. In this blog post, we explore a curated collection of stunning website templates tailor-made for interior designers, architects, and design enthusiasts. Whether you're looking to showcase your portfolio, promote your design services, or create a platform for architectural insights, these templates offer sleek designs, modern aesthetics, and user-friendly layouts. Unleash your creativity and create a captivating online presence with these handpicked templates that embody the essence of interior design and architecture.
Prostruct
Prostruct is a user-friendly and modern template designed with high responsiveness and Retina-ready features to enhance your website's visual impact. It encompasses essential inner pages like Homepages, About Us, Services, Projects, Contact Us, Team, Blog, Reviews, and FAQ, offering a complete solution for building a successful website.
The template boasts creative homepage designs, responsive layouts, and over 30 valid HTML files. Its elegant and contemporary design is easily customizable using a 1300px grid, ensuring a seamless and engaging online presence for your interior design or architecture business.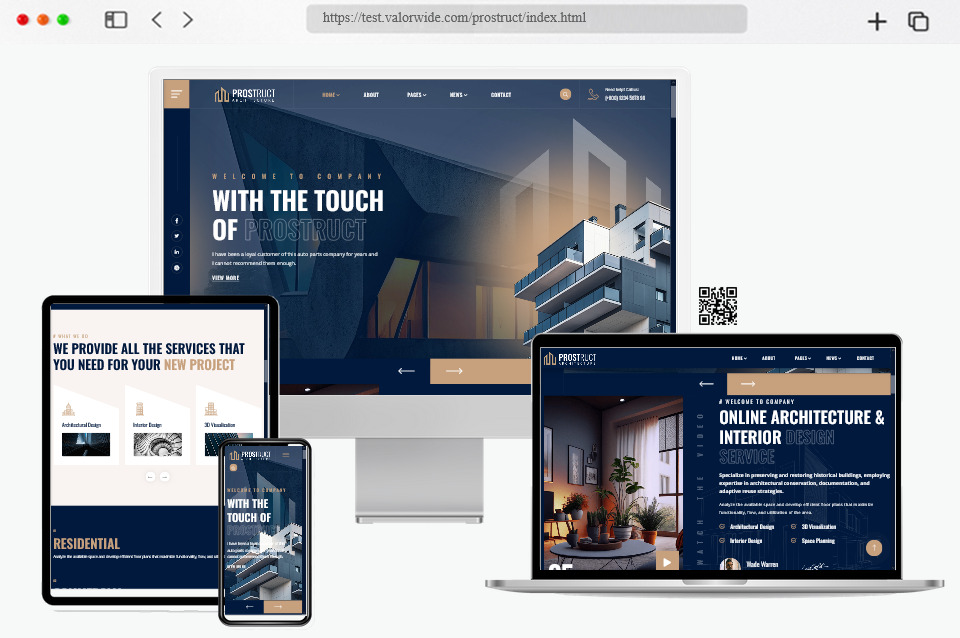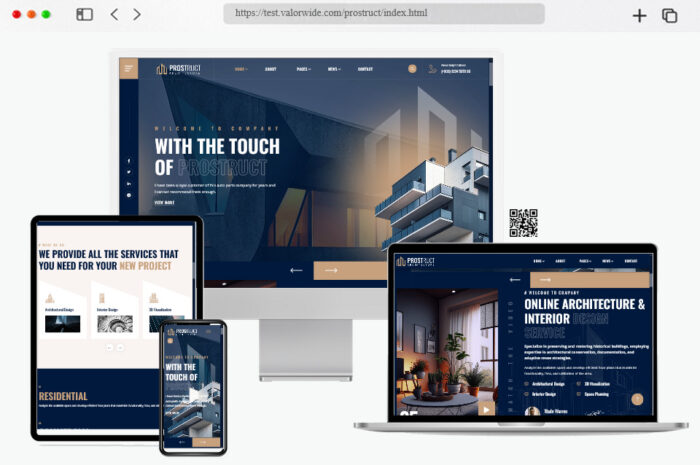 More info / download Demo
Archisky
Archisky is a comprehensive HTML Template designed for Architecture & Interiors, equipped with pre-designed web elements to simplify website creation. Its fully responsive layout ensures compatibility with a range of devices, from desktops to tablets and mobile devices. Archisky caters to various architectural needs such as architecture design, portfolio showcasing, interior decoration, and furniture stores. With its user-friendly and responsive design, it provides an ideal platform for creating architecturally focused websites.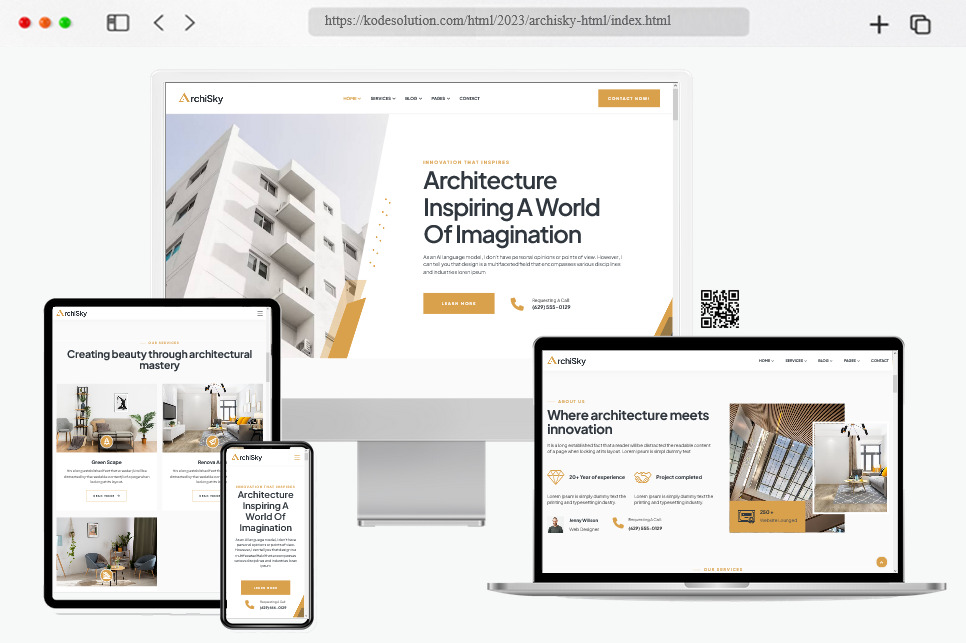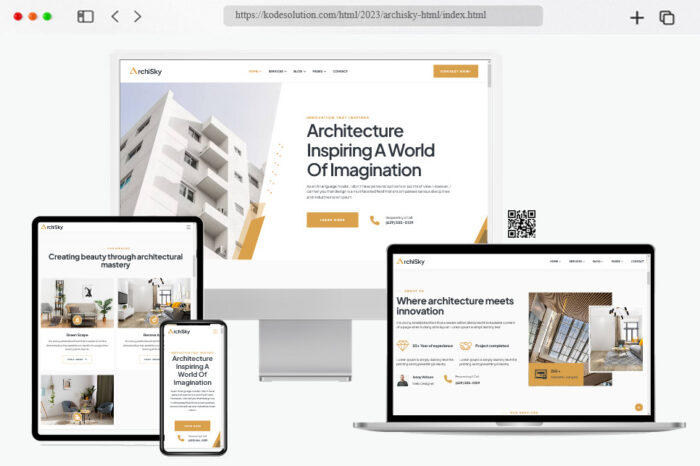 More info / download Demo
Terris
Terris is a responsive, multipurpose HTML template designed for architects, designers, and photographers to showcase their portfolios effectively. It features a clean and modern design with a focus on presenting projects attractively. Terris is suitable for architecture companies, interior studios, construction firms, furniture businesses, and personal portfolio websites. With its minimal and trendy design, Terris enhances the visual appeal of your work and captivates viewers' attention.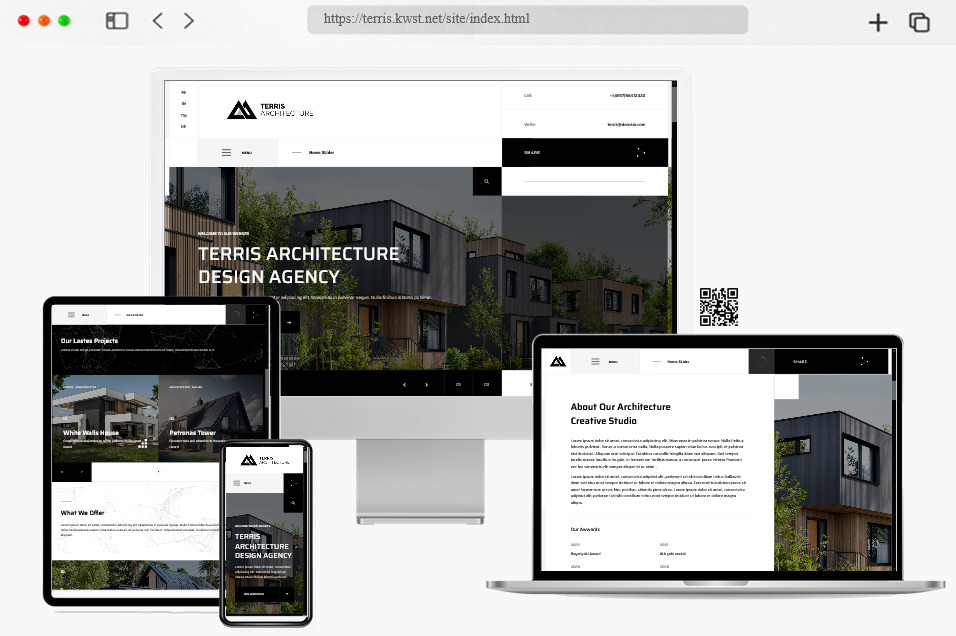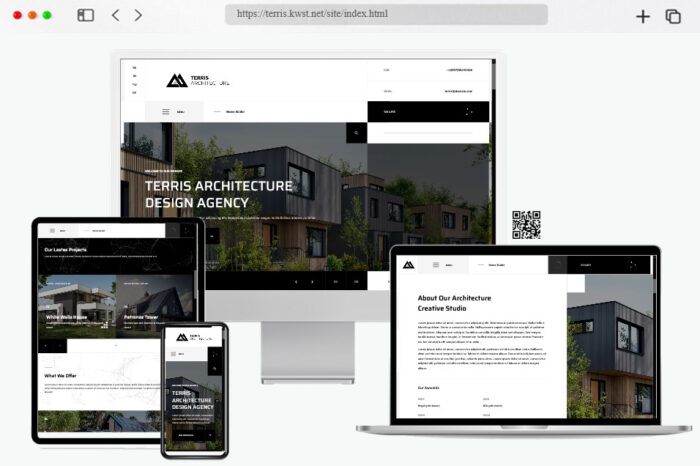 More info / download Demo
Mrittik
Mrittik is an HTML template designed for architectural studios and interior businesses. It's also suitable for creative design studios looking to showcase their content attractively. The template serves as a platform for personal portfolios, construction businesses, and more. With both dark and light versions available, it offers options to cater to user preferences. Mrittik provides various ways to showcase projects and includes complete e-commerce pages, making it versatile for creative agencies to establish an online shop.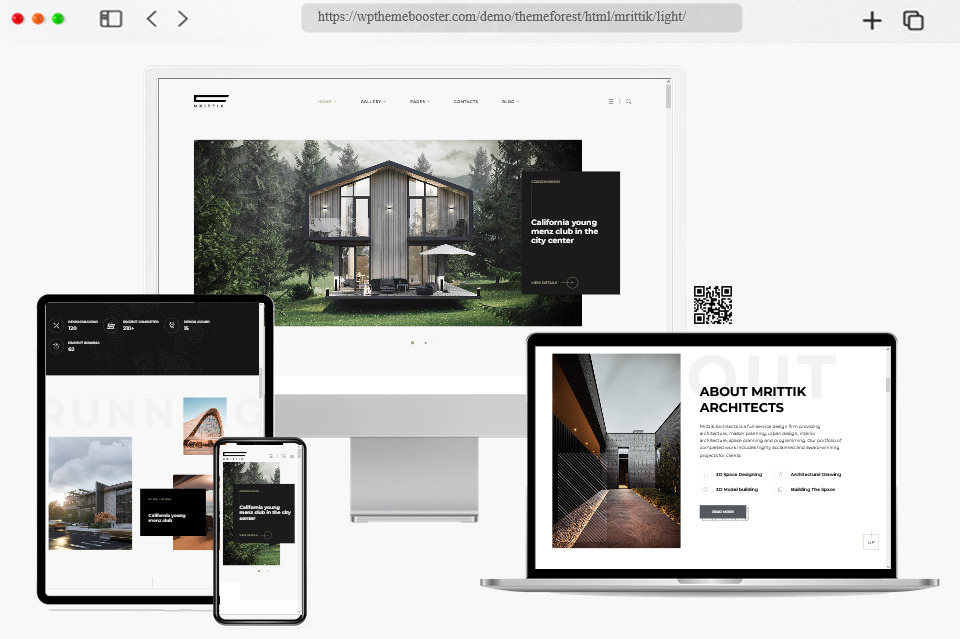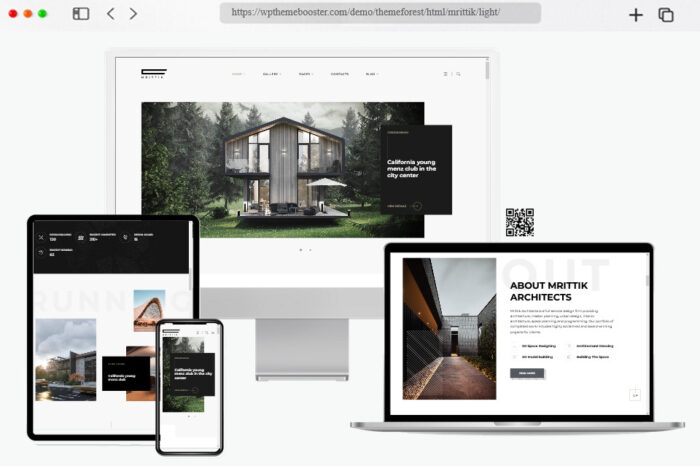 More info / download Demo
Interar
Interar is a trendy HTML5 template for interior design and architecture that is fully responsive, quick to load, and easy to change. It has more than 20 HTML5 pages that work, and you can choose between two different home pages. The template for Interar is fully responsive and works on all of the most popular devices and browsers. On Interar, each HTML file is carefully checked to make sure there are no mistakes.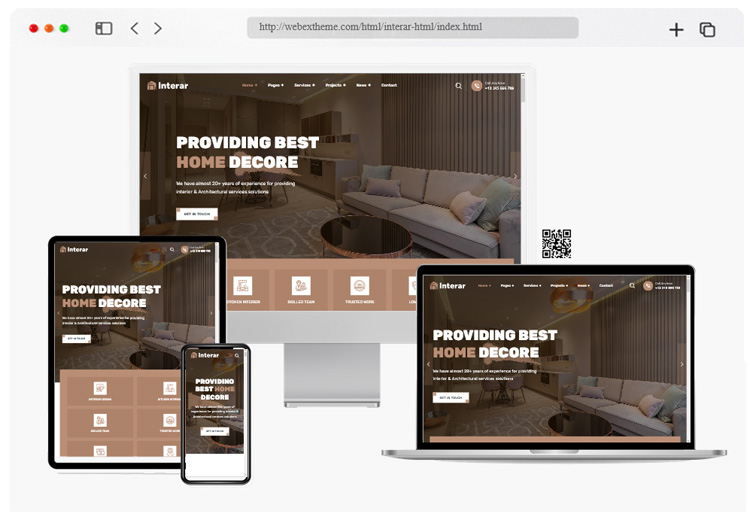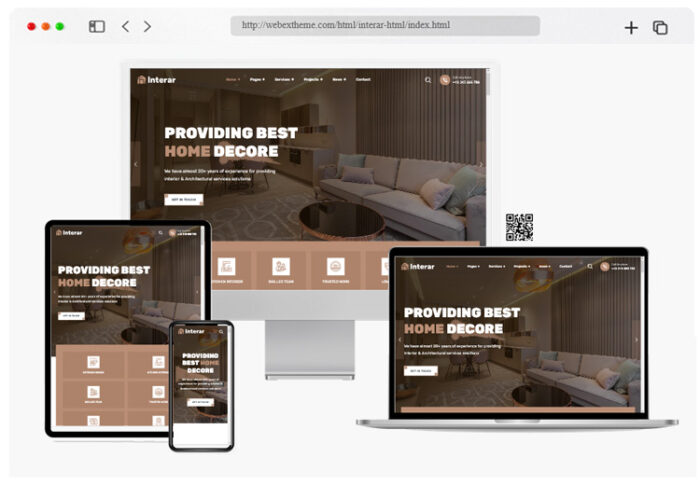 More info / download Demo
Tonaruy
Tonaruy is an HTML5 template that was designed with Architecture and Interior in mind. You can use this beautiful template. Everything is written down in the Documentation file, so it's easy to change anything.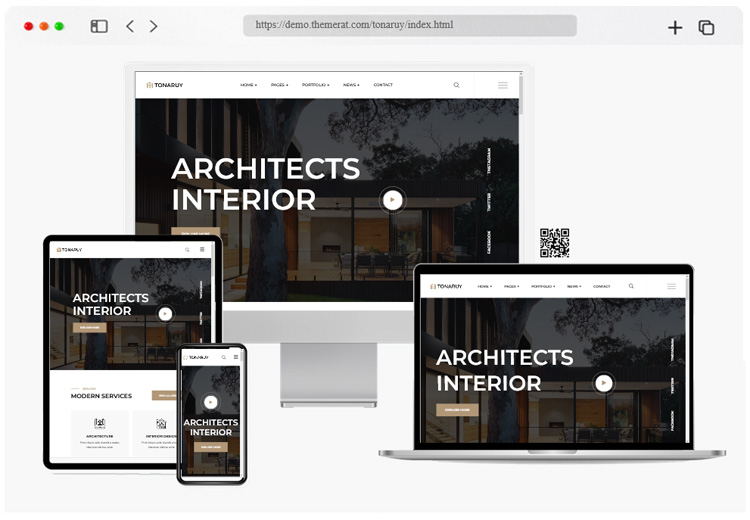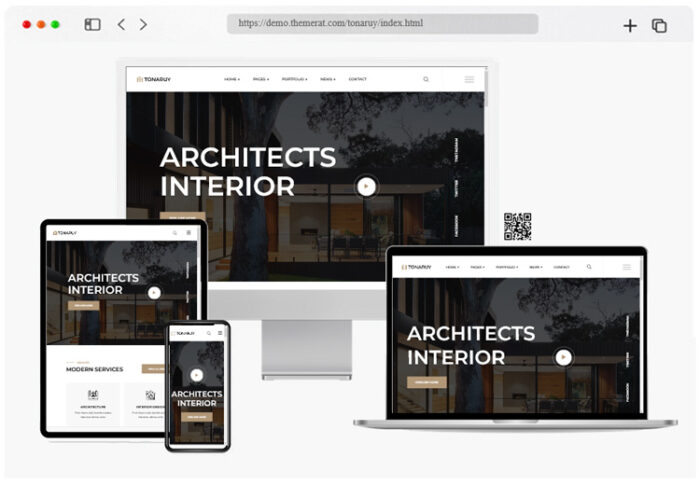 More info / download Demo
Inventarc
The Inventarc architecture HTML template is designed for professional architects, interior designers and living room design. It is a clean and modern template that is easy to use and customize.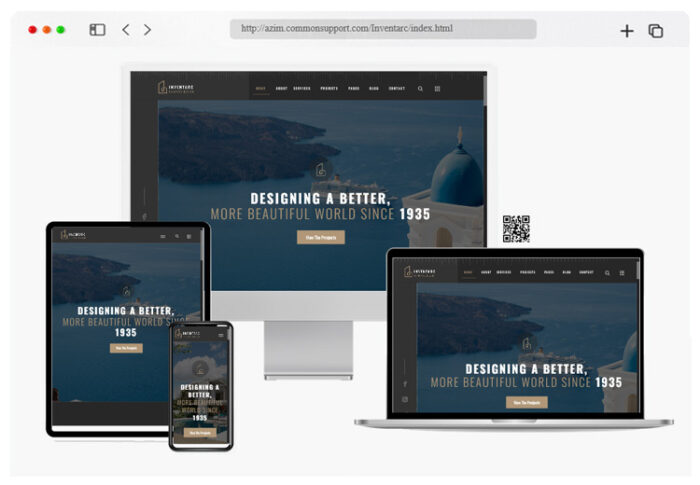 More info / download Demo
Inteshape
The Inteshape responsive Angular template is designed with the latest technology, built in an original way, and looks great. It might be the best choice for businesses that focus on architecture, interior design, or building because of how modern it looks, which fits with the nature of the industries in which these businesses work.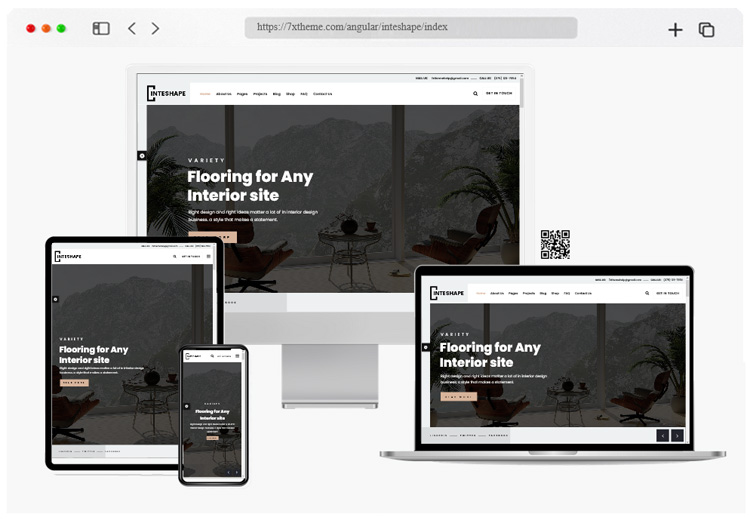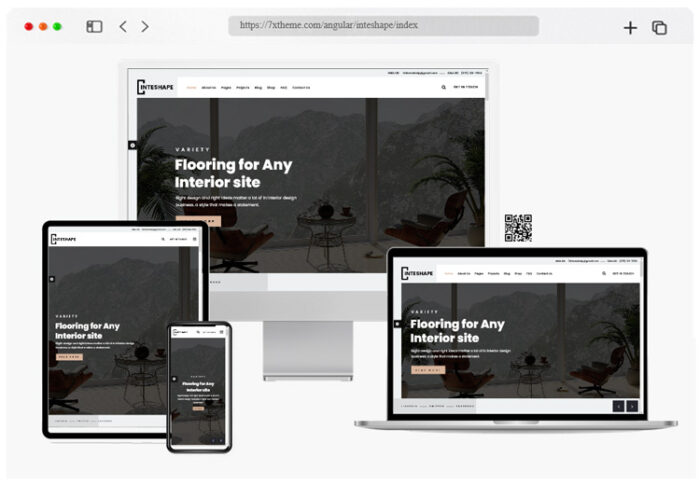 More info / download Demo
Archo
Archo is a VueJS Architecture and Interior Template that is great for creative agencies and new businesses. This template has a lot of different templates and animations made with CSS and React.
It's a great template for web studios, digital agencies, and new businesses. Based on Bootstrap so that it can respond. All files and code have been put together nicely and commented on so that they are easy to change.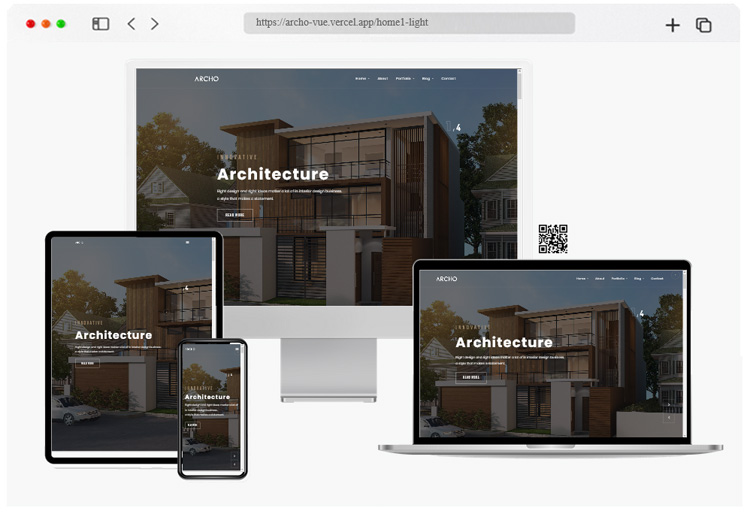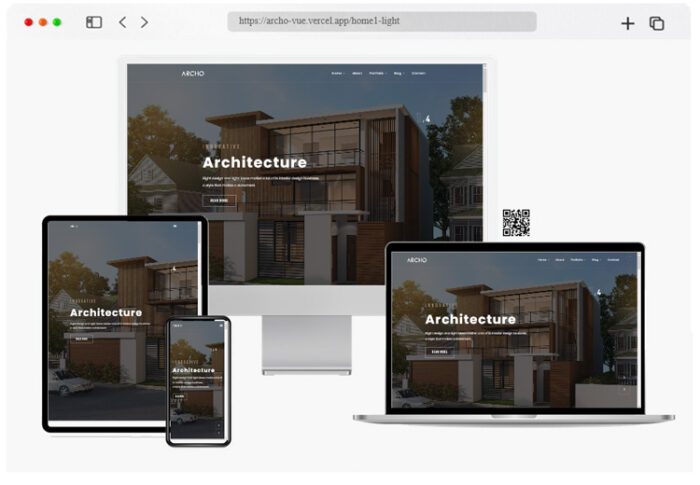 More info / download Demo
Arkio
Arkio gives you a Bootstrap 5 template that is powerful and easy to use. This template is made for architects, architecture firms and real estate agencies.  Arkio is a Bootstrap 5 template that will help you make a beautiful and eye-catching Architecture & Interior Design Template.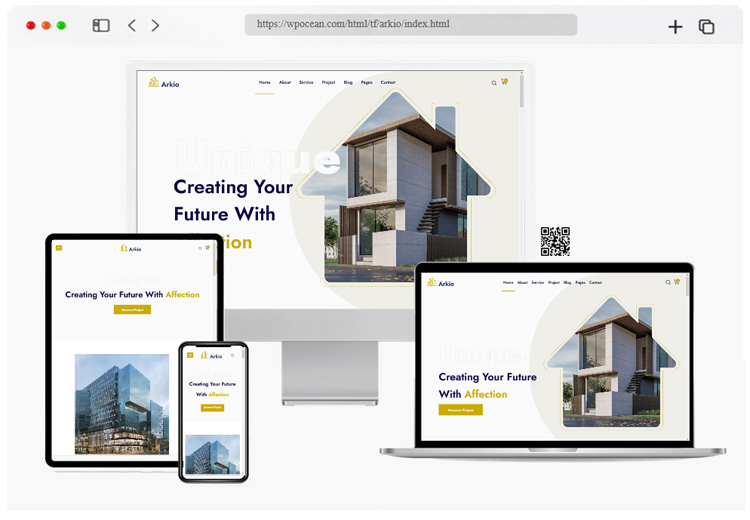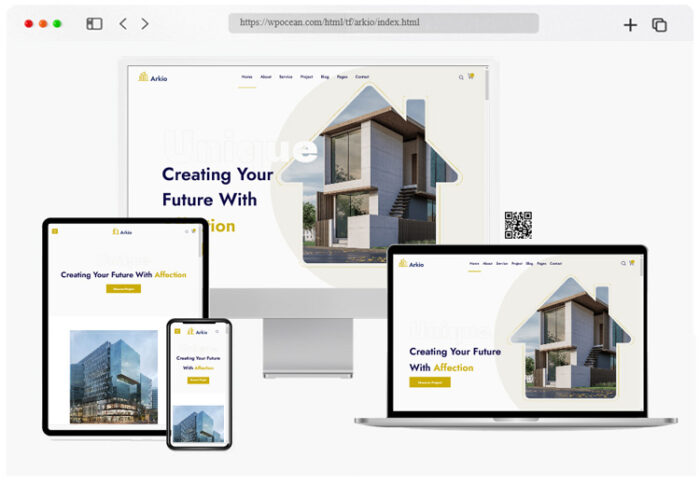 More info / download Demo
Drior
This template is great for companies that offer services in interior design.This website template is designed specifically for interior design businesses. It includes everything you need to get your website up and running quickly. It's easy to create the architecture and interior design website you want using the Drior interior web design template.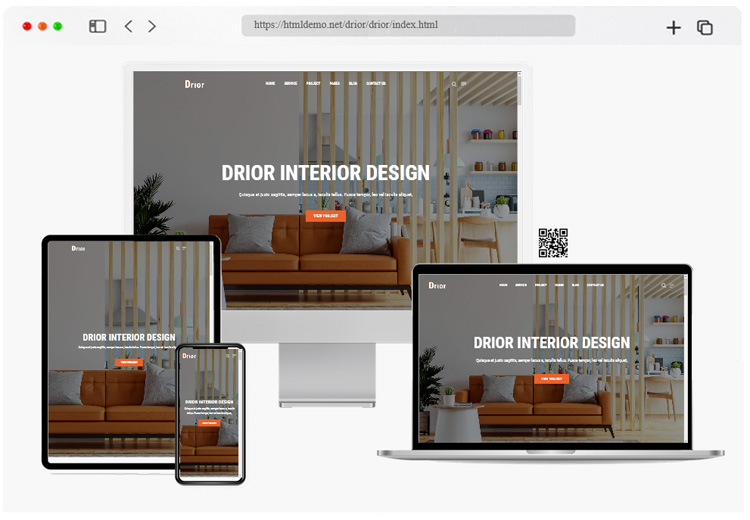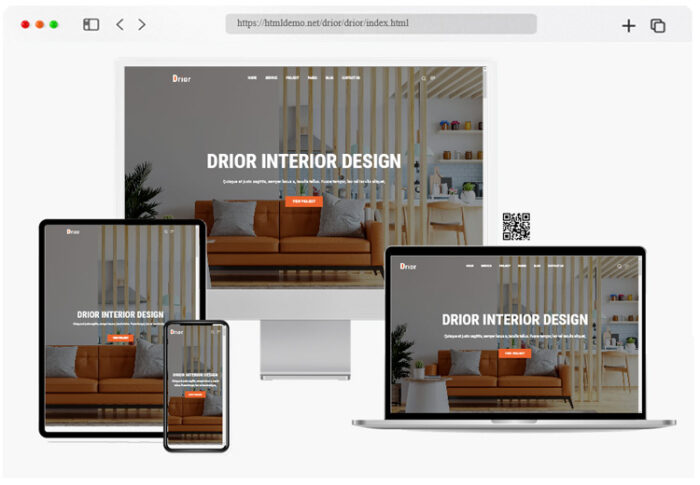 More info / download Demo
NOWARCH
If you want a clean and modern template, "NOWARCH Architecture & Interior Template" is a great choice. This template is perfect for anyone who wants to quickly and easily show clients their work in an attractive way. It is especially helpful for architects, interior and exterior designers, builders, photographers, and people in similar jobs.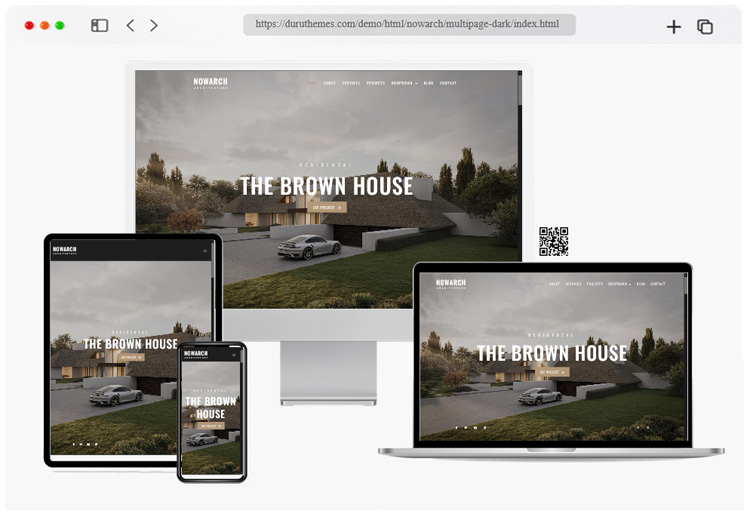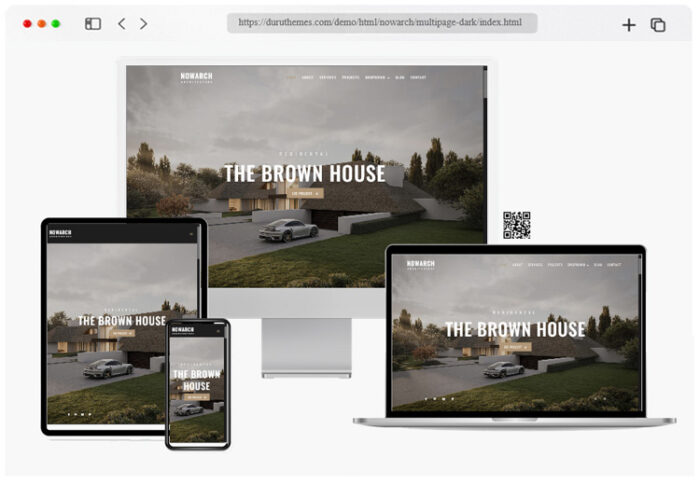 More info / download Demo
Hellix
Hellix Modern Architecture & Interior AJAX HTML Template has a clean, simple, and stylish design that is perfect for all modern architecture and interior design studios. The template can be used for Dining Room Interior Design.
Clean lines, soft colors, and a smooth UI/UX will make sure that your customers love the architect and interior design experience you give them. Hellix has 10 Home Page layouts, 11 Portfolio List layouts, and 7 Single Portfolio layouts.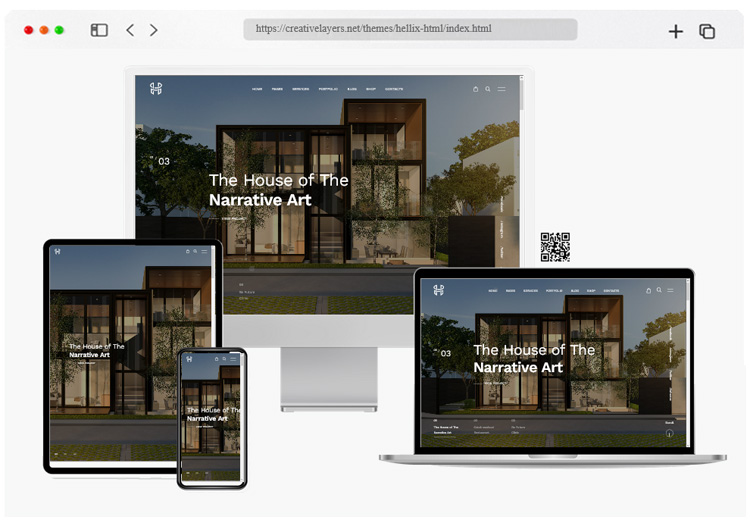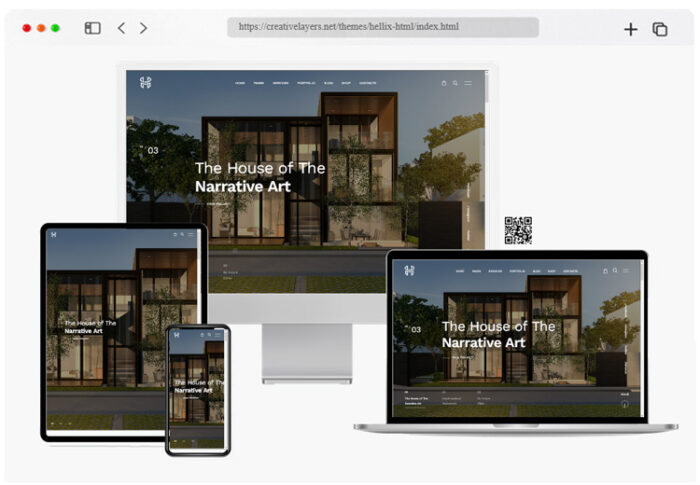 More info / download Demo
Arctit
The Arctit Architecture & Interior Template is a great choice if you're looking for an easy to use, modern template. This template is perfect for designers who want a beautiful way to show their clients examples of their work.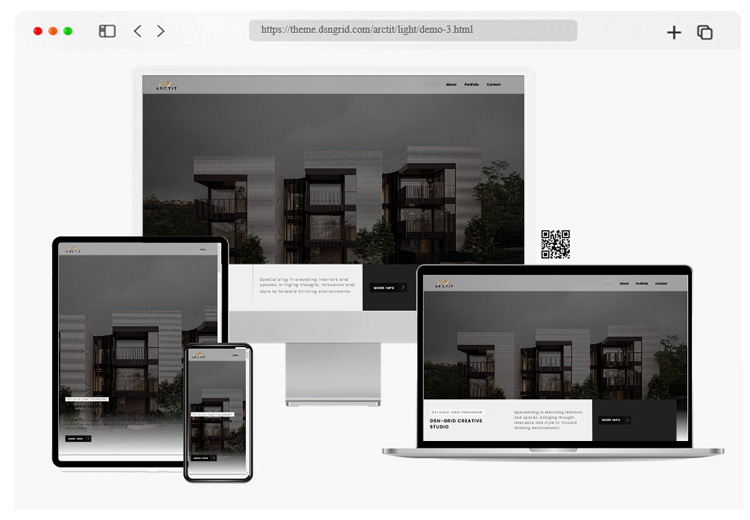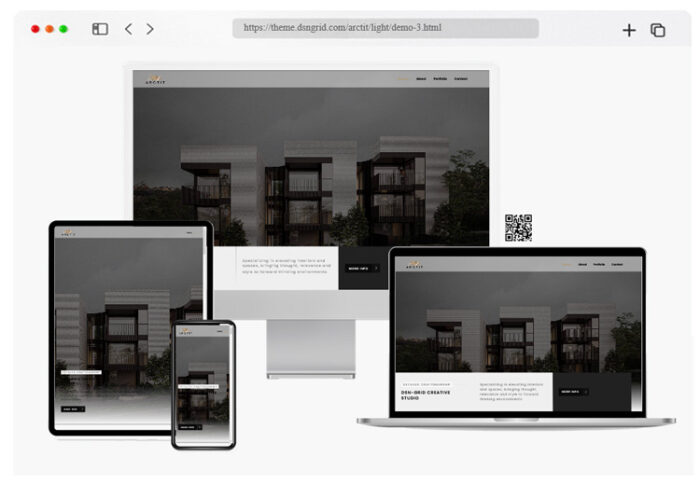 More info / download Demo
Savoye
This template is a good choice for a niche market where you want something unique and creative. Savoye template is the tool you need to make a page that gets people interested and makes a good first impression. The code for the Savoye template works and looks good.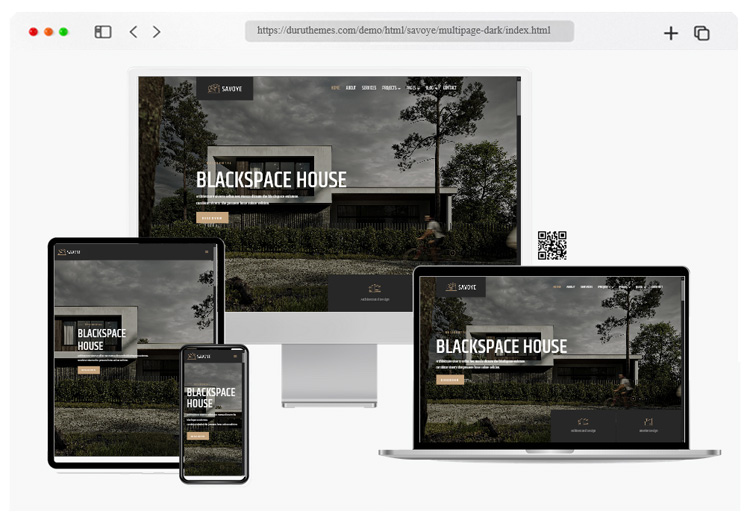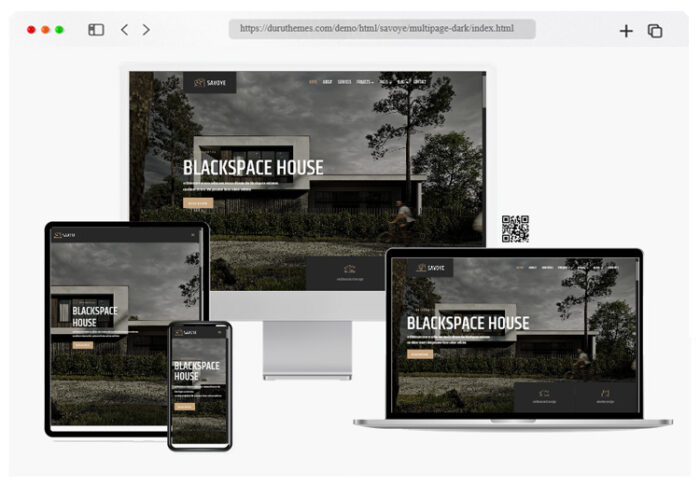 More info / download Demo
Inoterior
Inoterior is a clean and up-to-date HTML5 template for architects and interior designers. It's perfect for any kind of architecture firm, interior design studio, construction company, remodeling contractor, etc. The template comes with 07+ ready-to-use home pages, a contact form, social media, a page builder, and 30+ inner pages.
This template has all the important parts, like Gallery, Projects, Services, Shop, and much more. The 1170px Bootstrap grid system is used to build Inoterior, and it is fully responsive. The code has good comments and is well put together.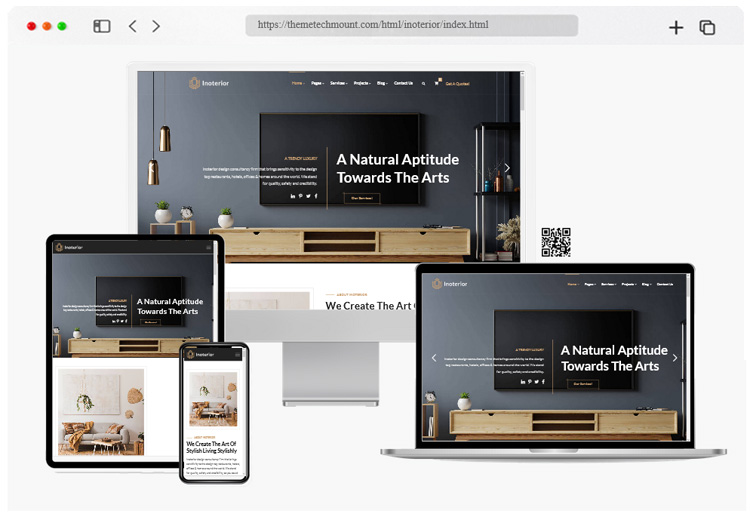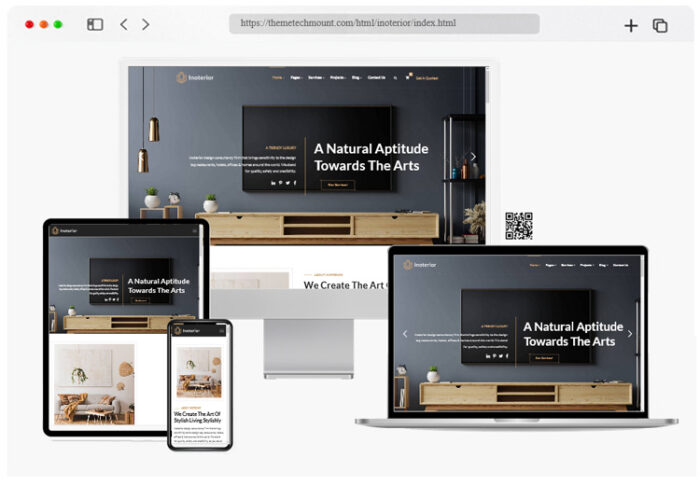 More info / download Demo
CoDesign
If you're looking for a creative and modern HTML template for your architecture or interior design business, then you'll love CoDesign. This sleek and stylish template is perfect for showcasing your work in a professional way.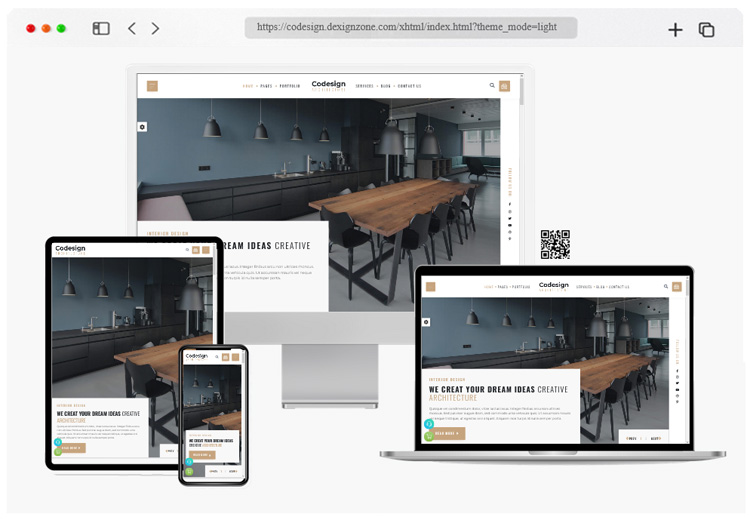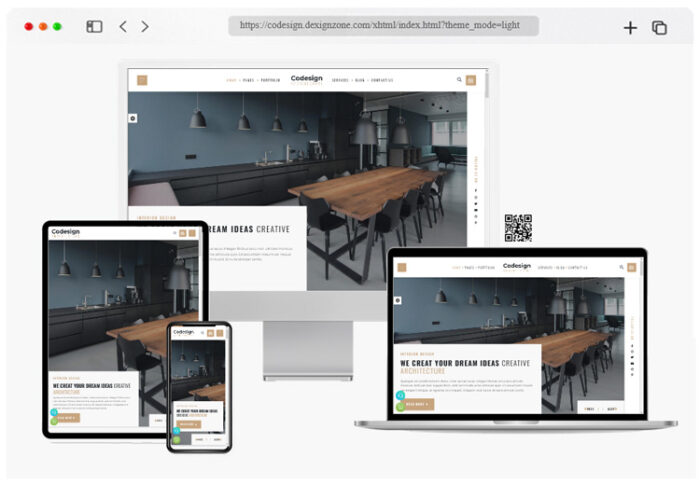 More info / download Demo
Pelzari
Pelzari is a professional, responsive template for architects, designers, photographers, and others who want to show off their portfolios. This template was made for people who want to show their work to clients in an easy, attractive, and effective way.
Some people say that Pelzari is a unique and modern model for a firm that does architecture or interior design. Pelzari makes your work look better by keeping the design simple and putting the focus on the projects you want to show off.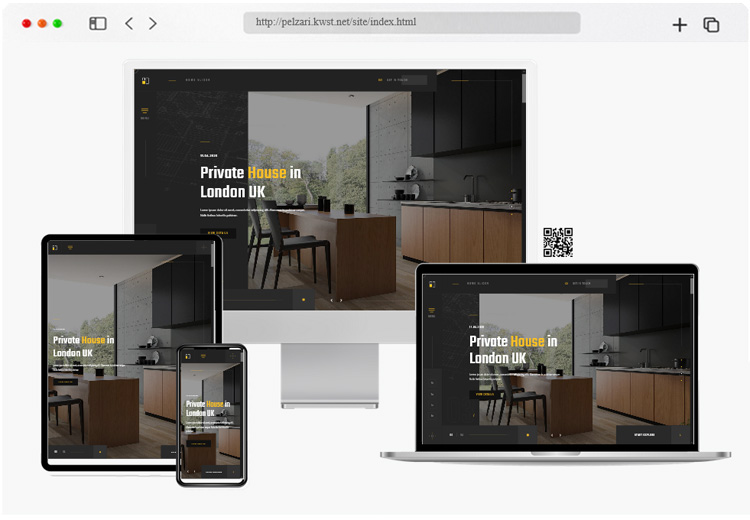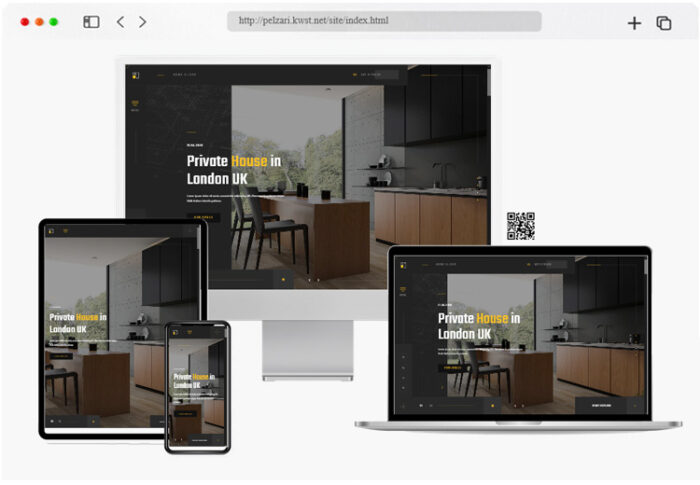 More info / download Demo
BAUEN
If you want a clean and modern template, BAUEN Architecture & Interior Template is perfect for you. BAUEN template is the tool you need to make a page that makes a great first impression and gets people interested. The code for the BAUEN template is valid and easy to read.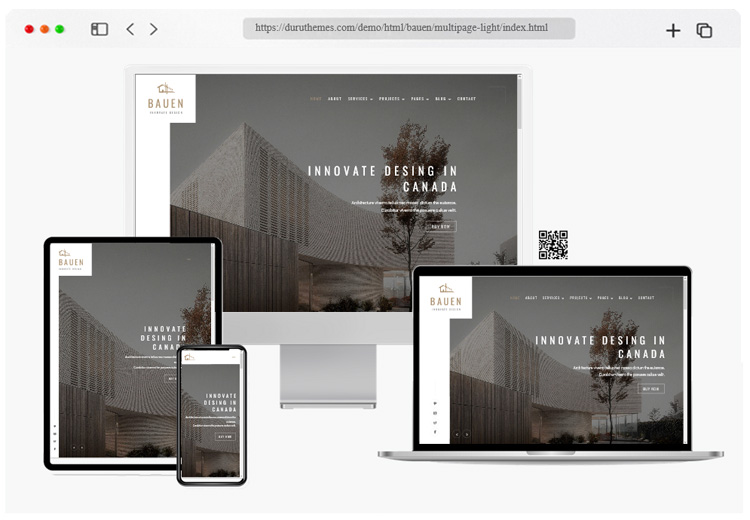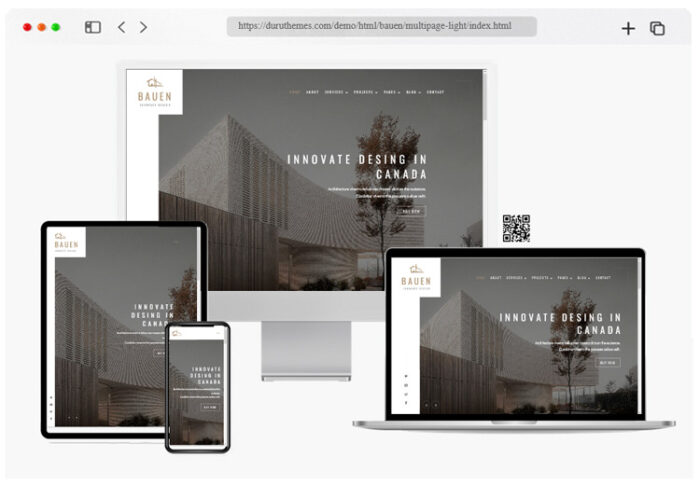 More info / download Demo
Theratio
Theratio Interior Design & Architecture Html5 Template is a high-end, stylish template that comes in both dark and light color options. This template is perfect for anyone in a creative field who needs an easy way to showcase their work to clients. It's attractive and effective, making it a great choice for anyone looking for a professional way to present their portfolio.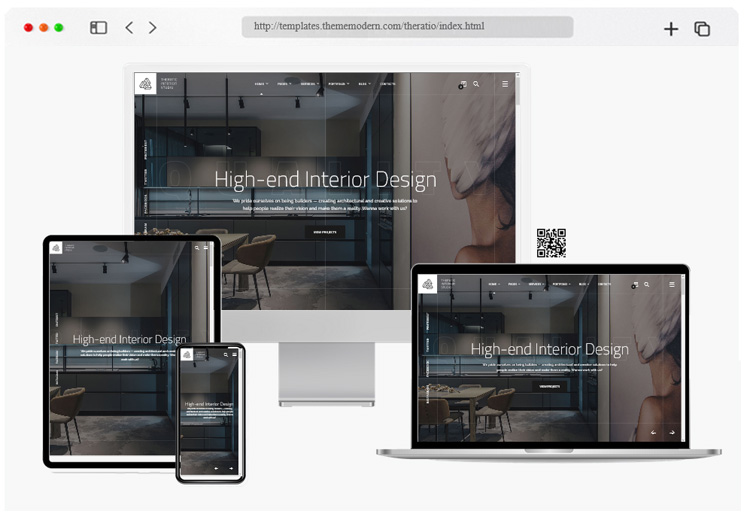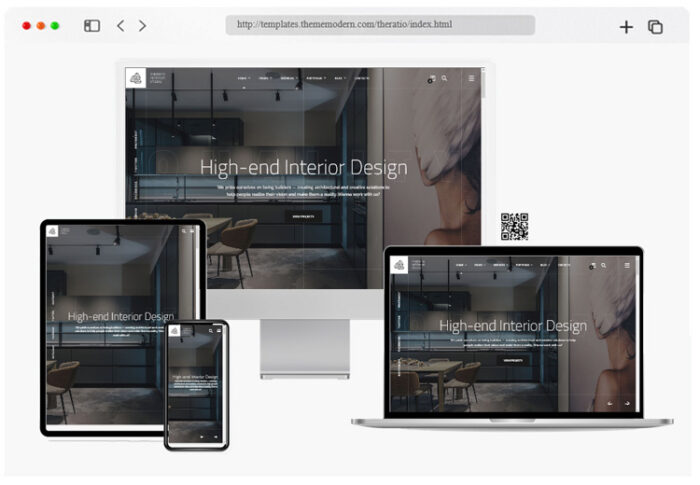 More info / download Demo