What are your primary requirements when choosing interior design or home furniture templates for your website? No matter this user friendly themes is the perfect solution for interior design and furniture joomla templates. If you are choosing right joomla templates for you business interior design or furniture purpose then people will easily find whatever they need thanks to well organized thematic blocks, smooth navigation, as well as detailed list of products and services provided. The integrated schedule and blog sections will let people get involved into the life of your company, participate in hot discussions, check out user testimonials, and share impressions about the cooperation with you. Overall, this theme will help you build trust and effortlessly promote your interior design and furniture business online.
Free Interior & Furniture Joomla Template
This fully responsive interior and furniture free joomla template will be flawlessly displayed on the monitor of any present-day electronic gadget. Thanks to Bootstrap functionality, it will fit any screen resolution effortlessly! Top quality stock photography included into this professional product will be nicely showcased using Parallax effect and Animated Portfolio features, while Lazy Load will make your resource more comfortable to browse.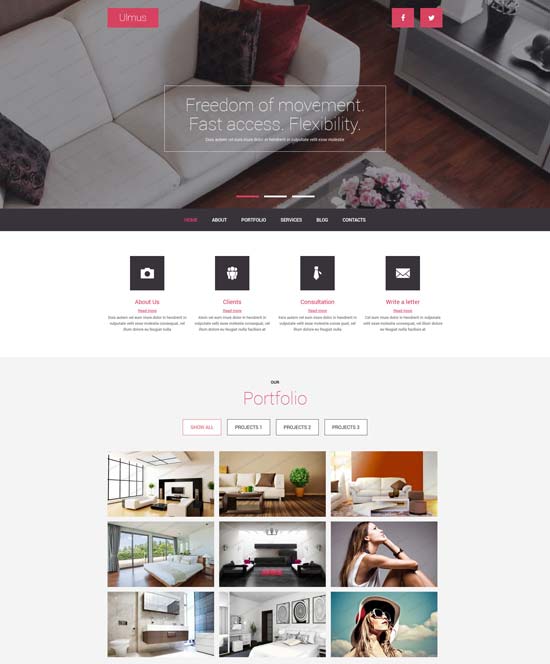 Demo More info / download
ARC Interior Design Joomla Template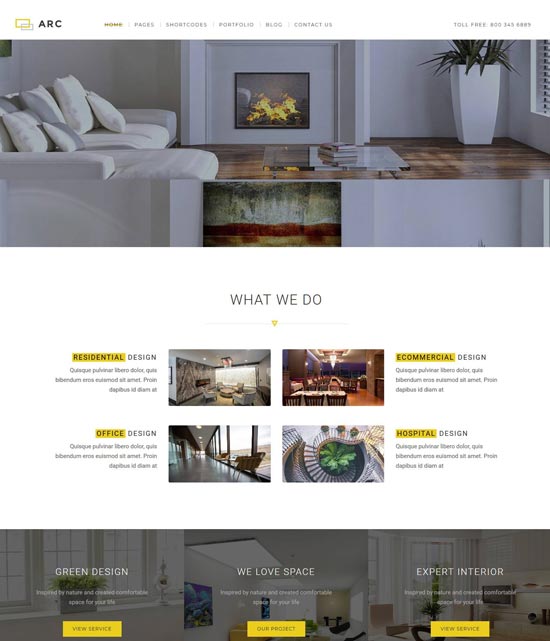 More info / download Demo
Arch Interior Design Joomla Template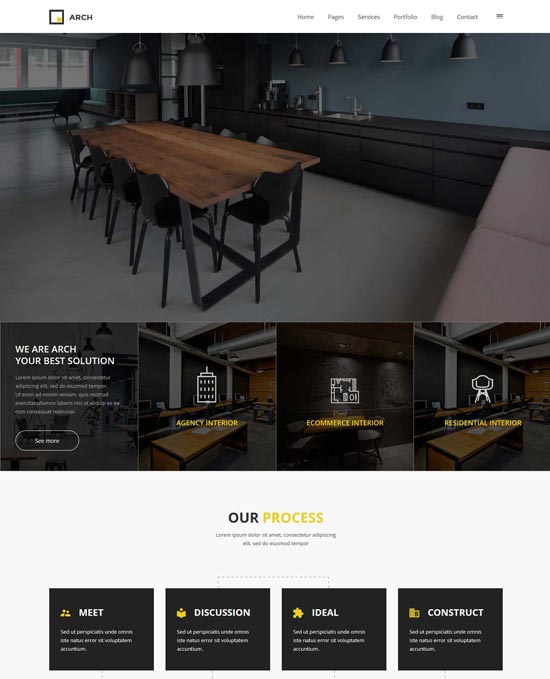 More info / download Demo
Interrio Interior design Joomla Template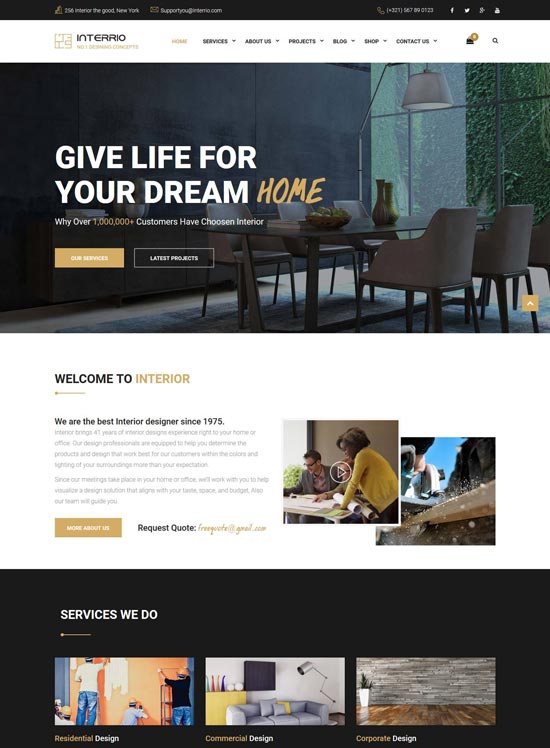 More info / download Demo
Vina Cendo – Furniture eCommerce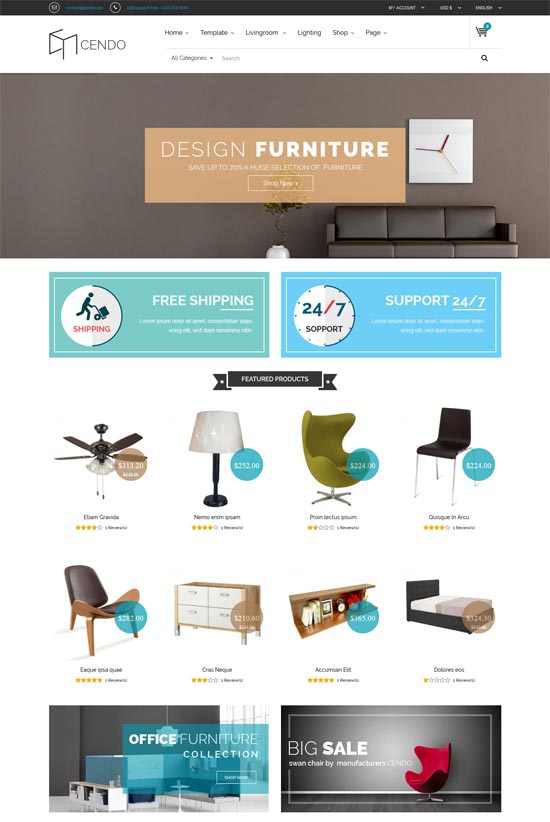 More info / download Demo
CreoFurniture Furniture Joomla Template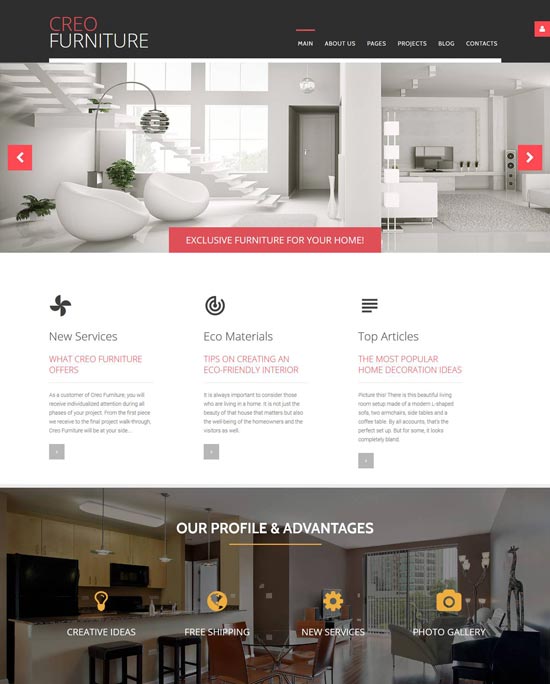 More info / download Demo
Interily Interior Design Joomla Template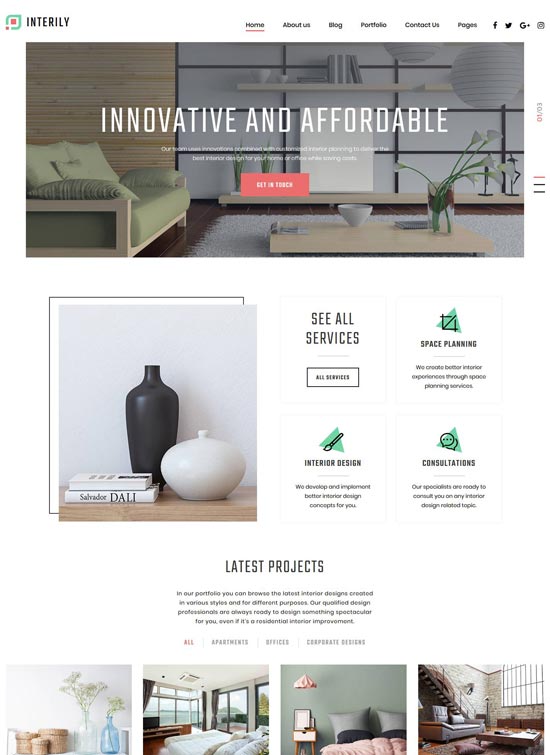 More info / download Demo
Interics Interior Design Joomla Template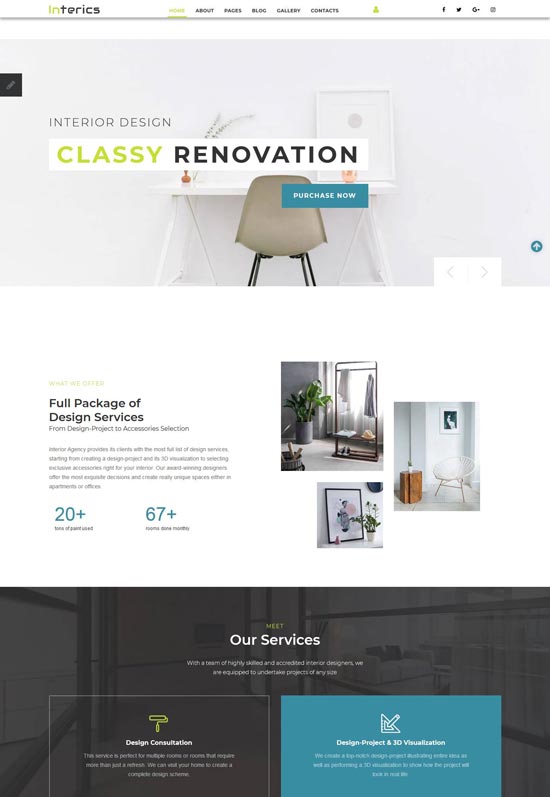 More info / download Demo
Prima – Interior Design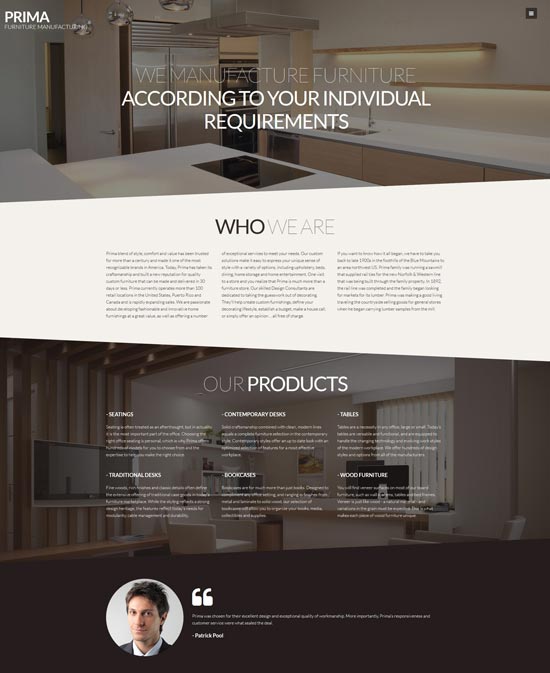 More info / download Demo
InteriArt
Interiart is a modern Joomla template 3.x that is considered a complete solution for interior architecture and site furnishings. No empty link, no broken link. Interiart Joomla Template is a clean and modern design that is useful for creating furniture and interior website site.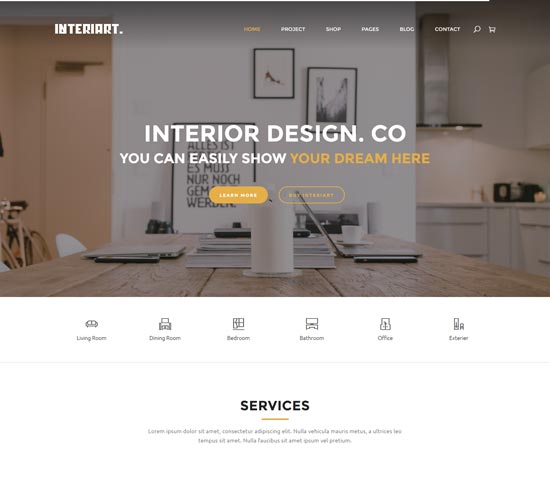 More info / download Demo
Interior and Furniture Joomla Template
The modern interior design Joomla template is ideal for any design agency site. It has a clean design designed with the best flat design practices in mind. Mainly enriched with red elements, which are perfect care takers, fair background adds a formal tone to the theme of the design.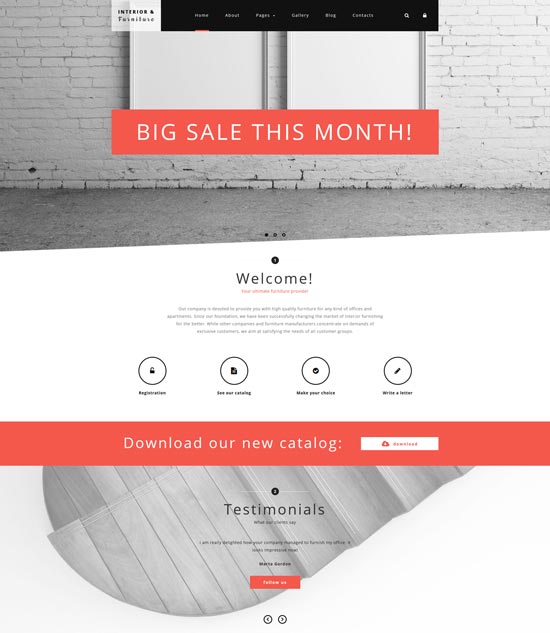 Joomla Template Furniture Demo
Imperial
Imperial is an indoor model and super flexible interior & architecture joomla template. Highly recommended for small and large companies offering domestic interior design services etc. The layout is beautiful at any size, be it a laptop screen, iPad, iPhone, Android Mobile or tablets.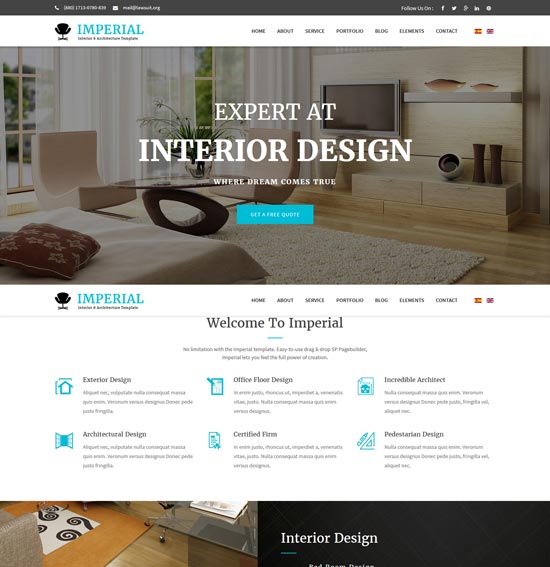 More info / download Demo
Archi – Interior Design Joomla Template
Archi specially made for Interior Design services. Archi help you to build beauty and modern website in no time. Archi has beauty design and bunch of features to make your website stand out of crowd. Powered by HTML 5, CSS 3, jQuery with flexibility of Bootstrap 3. Get Archi now!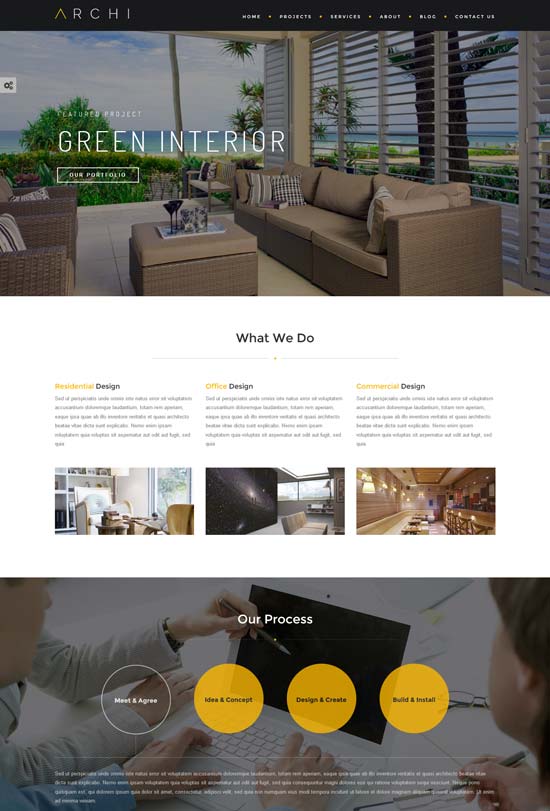 Demo More info / download
Justine Joomla Template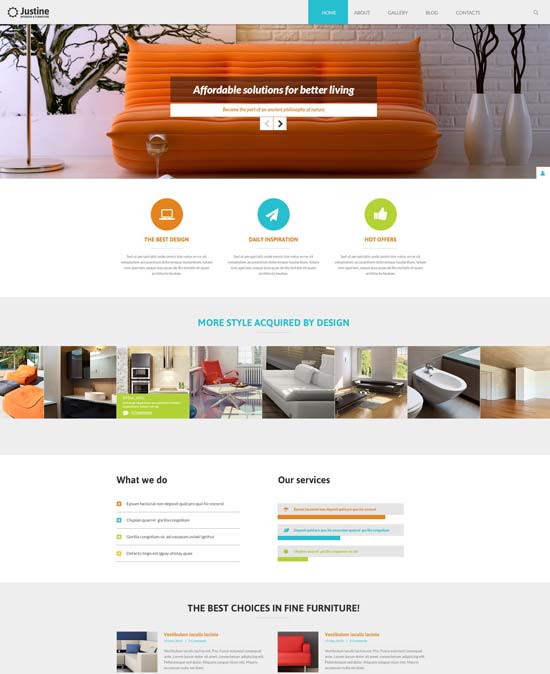 Demo More info / download
Window Door Repairs Joomla Template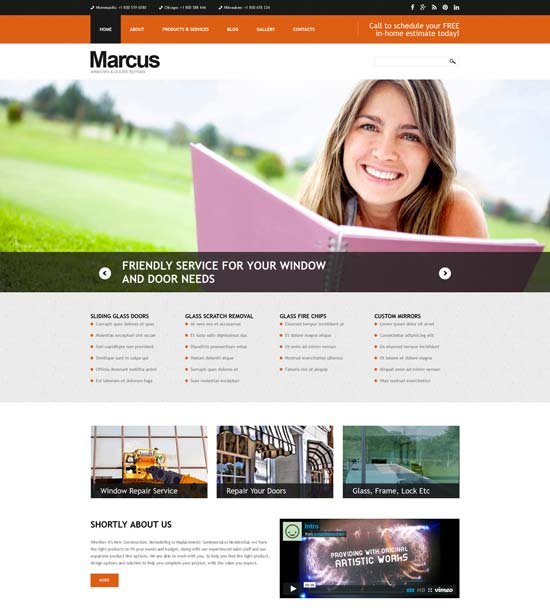 Demo More info / download
deKor – Responsive Interior Joomla Template
deKor is Responsive Interior Joomla Template with unique design build with Bootstrap 3 based on Plazart Framework. deKor suits with websites on decoration, architecture, interior design and other purposes.
Flooring Materials Joomla Template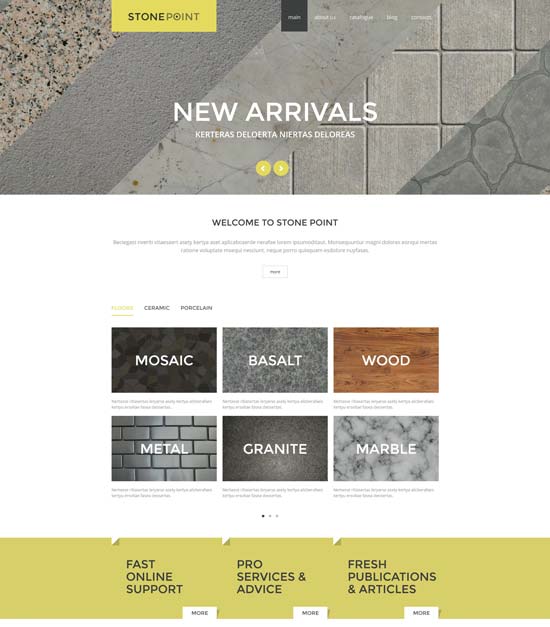 Demo More info/ download
Interior & Furniture Responsive Joomla Template 52863
Demo More info / download
MegaShop Furniture Commerce Responsive Joomla Template
Do you want to emphasize your eCommerce store among thousands of the other ones? Let's make the difference with our new awesome design – MegaShop. MegaShop is a responsive multi-purpose Joomla template that is promoted by JoomShopping component. It has everything you need for building any online store with wide range of products types, especially furniture store.
Mj Cart – Furniture E-commerce Responsive Joomla Template
Furniture Responsive Joomla Template
Home Remodeling Responsive Joomla Template
Interior Art Joomla Template
Combining simple clarity the most popular trend these days with the passion for interior design excellence this is how a professional site of interior agency should welcome its visitors. Take this ready made theme and be sure that a fusion between its visual appeal and user friendliness will perfectly work for online presentation of architecture company. Its customers will learn about services, latest projects, the basic information from the well organized web presence based on this theme.
Roof Repair Services Joomla Template
it's highly desirable that this roof was durable and reliable. Modern technologies let make the roof super enduring and even energysaving. This roofing template is very contentrich, but all its sections are placed in compact bocks so the layout looks clean and harmonious. There are lots of images on the page. They are supplied with concise texts and arranged in a stylish manner. There are videos featured on the home page as well.
Furniture Manufacturing Company Joomla Template
People spend hours trying to discover a solid online store with stylish and durable home furniture. Give them a chance to find it in no time, present a welldone site with contemporary design frame ideal for showcasing products in elegant way and providing the ultimate information about the company. This section based layout, spruced by an engaging color scheme and marked with an intuitive navigation throughout, will differentiate your project among others and offer its visitors an invigorating site experience. To turn your website viewers into loyal clients, use this theme with strong visual appeal without compromising on functionality.
Versatile Home Furniture eShop Joomla Template
Interior Design Responsive Joomla Template
Home Decor Responsive Joomla Template