One of the largest world companies for developing website templates – TemplateMonster – started from a local web studio of three people twacked together in one room. Today it is a successful marketplace with thousands of templates for all famous website building platforms.
We have met David Braun, TemplateMonster CEO, for a short interview. Let's learn what he thinks about success, website building, and modern Web.
Hi David, nice to meet you. First of all, tell our readers about your company – how it has started and what was the biggest challenges you faced while establishing your business?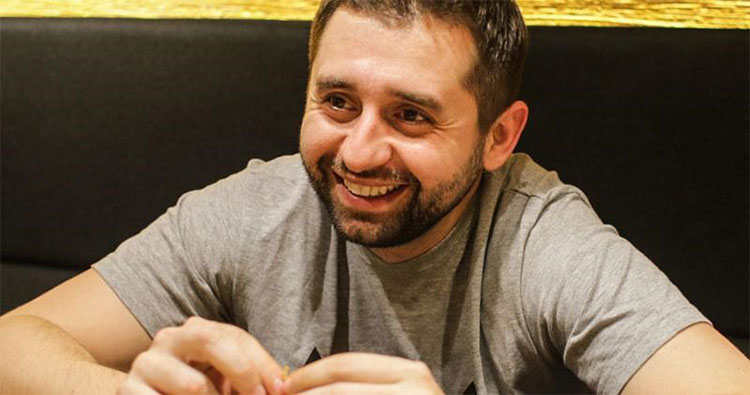 Thank you for your inviting me to the interview. It all started back in 1998, when me and my two friends has opened a local web studio to create websites for various clients. Each website we created from scratch and spent much time to polish it and get ready for use.
A bit later I noticed that one of our designers created websites really fast using its own library of elements. It was the first templates that seemed to be work and look great, not worse and, in most cases, even better that websites built from scratch. It was our first templates and they brought us clients and money. Thus, the TemplateMonster.com project has started. Today we have 26,000+ templates and their number grows.
And what about the flipside of this business? Did you face any issues while developing your company?
Of course, there were challenges and issues like in any other startup project. There were a few attempts of fraud when some light-fingered clients purchased templates using stolen credit cards. There were DDOS-attack threats from internet-scumers. But we managed to overcome all these issues.
Were there any issues with customers? How do you overcome negativity provided you get it?
At the beginning there were a lot of issues with our customers. We received complaints about our product and its features. It happened because we had no idea about our client's needs. But we learn fast and understand that we have to listen to the customers and what they ask us to improve. Thus, we created our customer service department and tech support services.
We listen to the people, receive the feedback and improve our product. Today we have one of the best tech support services available 24/7 for free. It is one of our biggest advantages. Every single client counts and any feedback we receive we take into account.
If we talk about your advantages, what else can you mention that differs you from competitors?
Our product, of course. We offer the largest library of templates, as I already mentioned. These templates are created for all the most popular CMSs like WordPress, Magento, Drupal, Joomla, OpenCart, PrestaShop etc. We also have a side project called MotoCMS that produces templates based on their own CMS with WYSIWYG editor inside and a cool blocks system. It allows creating beautiful and functional websites fast and effortlessly.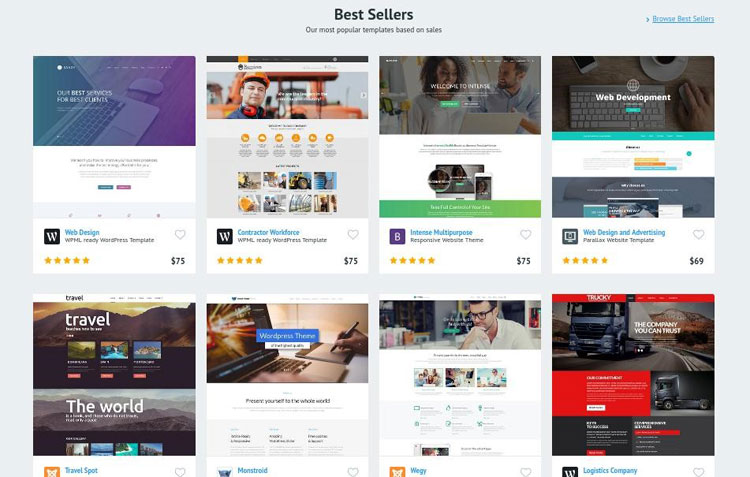 If you don't need a CMS, you can make use of our HTML templates library. Our WordPress designs are created under GPL 3.0 license what makes working with them extremely easy. We also create multipurpose themes that include a whole spectrum of features and additional skins, plugins. It also shortens the time you may need to tweak them.
Of course, it all costs us a lot of efforts and investments. Since we have developed a lot these recent years, we have decided that our prices should be raised a bit in 2017. The good product can't be cheap, so I guess the products users get and their quality are absolutely worth the investment.
Who can benefit from your templates? We heard about your offers for developers. What are those offers like?
Developers is one of our beloved categories of clients. We offer them a great range of services. It's White Label licence they can get for some of our templates to create their own websites and promote their own brands. It's a library of elements, UI kits they can get with multipurpose themes. It's additional themes inside one template that allow developers to create different designs using only one template.
We also have a cool section of various extensions and plugins you can purchase separately and install to your website.
What if a person needs a template for their own business but doesn't want to hire a developer to customise it? How user-friendly your product is?
Our templates are absolutely friendly for any person – be it an experienced web designer or a non-techie newbie. Most of TemplateMonster.com themes are not only beautiful from the outside, they include intuitive admin panel with drag-and-drop functionality anyone can use. Thus, we created our own Novi Builder that comes with our flagship designs and allows tweaking any element in minutes.
Moreover, we help anyone to learn web design with us. We launched our Startup Hub with useful ebooks about business and marketing, webinars with the famous personalities and other useful stuff. We have a Template Help center where you can find answers to many questions about design and development. We offer email courses, web design blog and many other projects aimed at educating and developing our community.
What was TemplateMonster's biggest achievements through the recent years?
I guess, our biggest achievement is the team. We have the coolest developers, the most creative designers and the best marketers. But what's more important – we all are friends. We support each other in any cases, we often spent time together. We created a company with a corporate culture that treats every worker as a personality.
Sounds great! TemplateMonster.com grows and encourages others to improve. But I'm pretty sure you won't stop on it. What are your plans for future?
We are to launch the biggest marketplace with templates and additional products the next year. It will be the location where ay designer can sell the themes they created and every customer can find what they need.
We are aiming higher every year. In 2016 we reached the top of the mountain with the team. Next year we might round-the-world cruise. There is always challenges and we like to face them, because they make us stronger.
That's really inspiring, David. Hope you succeed and get yourself new more interesting goals!