In this blog post, we'll delve into the world of kids and kindergarten website templates, exploring their significance, features, and how they contribute to creating an attractive and informative online hub for parents, educators, and students. With the right kids and kindergarten website template, institutions can captivate their audience, share important information, and reflect the joyful learning environment they offer. Whether you're a kindergarten administrator, educator, or parent, understanding the significance of these templates can lead to a more engaging and productive online experience for all parties involved.
Educax
Educax is a flexible LMS and kindergarten template built using Bootstrap 5.X HTML. It's tailored for online learning and customized education. Its clean and adaptable design makes it ideal for various educational websites, such as e-learning platforms, personal coaching centers, and kindergartens. The template boasts W3C valid code, guaranteeing excellent performance and compatibility across different devices and browsers. The inclusion of smooth animations and a user-friendly interface enhances the learning journey, offering an engaging experience for students.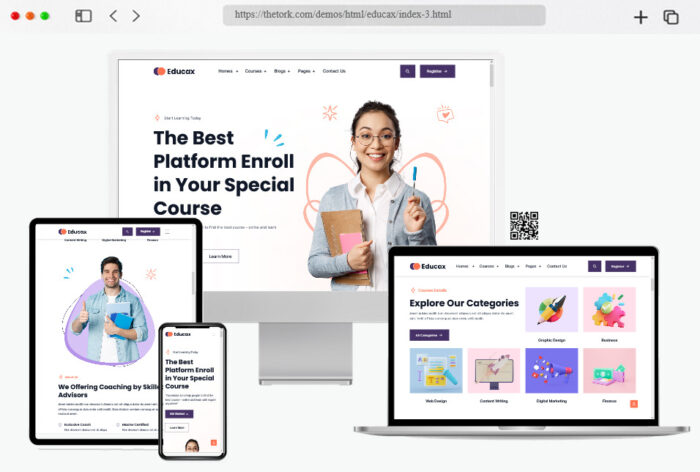 More info / download Demo
Knirpse
Knirpse is a creative HTML template designed for kids, children's learning, and activities. It's ideal for educational purposes, including schooling and various activities. The template's focus is on creating a colorful and engaging design suitable for kindergarten websites. In a competitive landscape, especially in the field of educating the next generation, this template offers a fitting solution.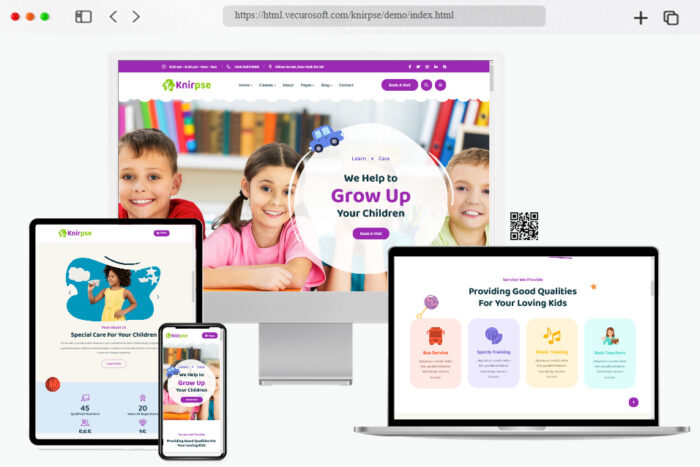 More info / download Demo
Kindedo
Kindedo is an HTML5 template designed for kindergartens and schools, including support for RTL (Right-to-Left) languages. It's versatile and suitable for various websites like Kindergartens, Schools, and Child Care Centers. With Kindedo, creating unique and modern websites is easy.
The template's code is highly customizable and user-friendly, allowing easy modifications to suit specific needs. It offers pre-built pages, and creating new pages is straightforward. The default homepage can be edited and customized to align with specific content using Bootstrap 5. The template provides professional, clean, and modern layouts suitable for a wide range of website requirements.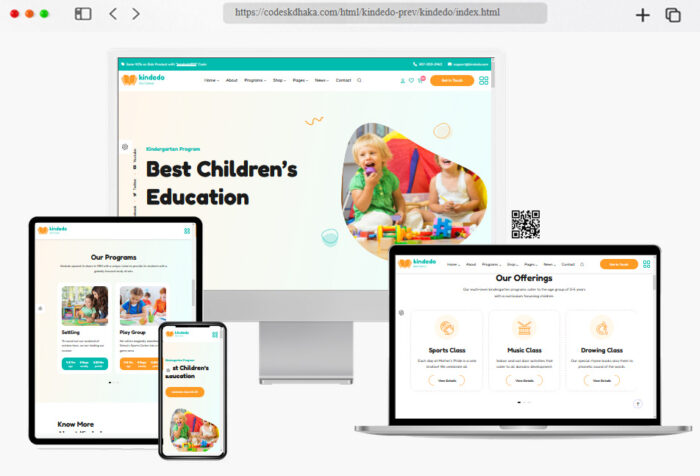 More info / download Demo
Kinco
Kinco is a React NextJs Template designed for Day Care and Kindergarten websites. It features a modern design layout and is tailored for preschools, daycare institutions, children's groups, playschools, kindergartens, and kids' stores. The template includes all the necessary functionalities for creating a website for kindergartens, daycare centers, children's goods stores, or child care blogs. It offers easy customization options, full responsiveness across various devices, and support for modern browsers.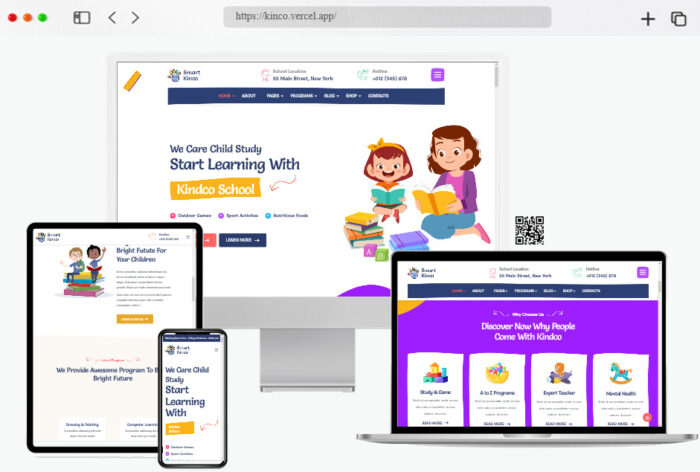 More info / download Demo
Kitton
Kitton is a robust HTML 5 template designed for kids and kindergarten school websites. It is versatile and suitable for various purposes such as Kindergartens, Blogs, Schools, Kids Study, and Kids Care homes. The template offers a visually appealing design that seamlessly fits these related websites. It provides numerous features to empower website creation. The template's flexibility allows for customization and offers a wide array of options.
With its fully responsive design, it has been tested on various handheld devices, ensuring a consistent user experience across screens. The template promises unlimited possibilities and flexibility, making it a supportive choice for diverse site development needs. For those looking to launch a startup in this domain, "Kitton" offers a compelling option to consider.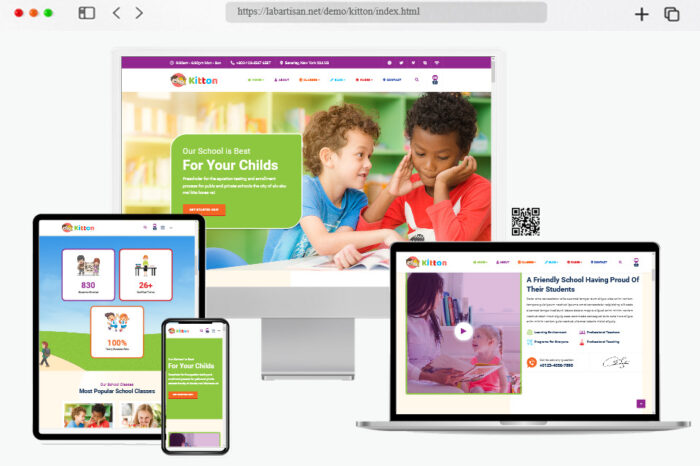 More info / download Demo
Kinter
Kinter is a robust HTML template designed for kids, kindergartens, and school websites. It offers versatility and is suitable for various purposes including Kids, Kindergarten, Blog, School, Kids Study, and Kids Care home related websites. The template comes equipped with numerous features that allow for creative and functional website building. Its design effortlessly aligns with the mentioned niches.
The template's flexibility empowers users to build websites that align with their vision, thanks to its wide range of options and features. Its ultimate flexibility and various customization possibilities make it a compelling choice for creating unique online platforms. Whether you're focusing on education, child care, or other related fields, "Kinter" provides a strong foundation for developing something remarkable.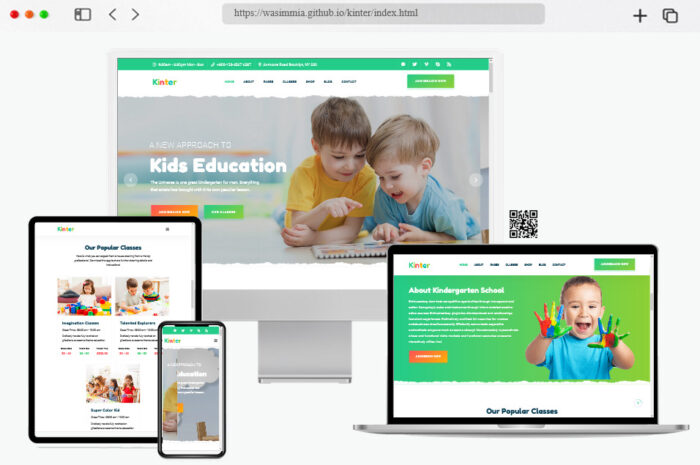 More info / download Demo