Today's web offers multiple solutions for each and every web design need. Their quantity may seem overwhelming and the problem of choosing the right way to go is really vital for some people. We hope that the new multipurpose WordPress theme from TemplateMonster will give both professional web developers and users in doubt a kind of road map to better and easier web design thinking.
Ladies and gentlemen, please meet Monstroid, a universal theme able to meet any web design requirement of people with different levels of expertise in the field.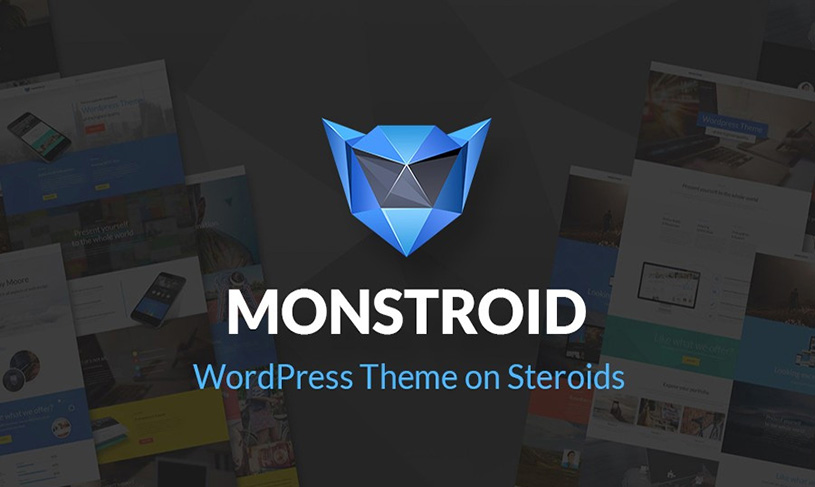 The theme was launched on the 22nd of July and has drawn a wide response among the community. It's not the first multipurpose theme that appears on the market, but this one has some absolutely unique features that distinguish it from the competitors. Here we are going to tell you about these features as well as news related to Monstroid and updates the theme has already undergone.
Should we tell you what Monstroid actually is? Ok, we guess it's interesting. Monstroid can be called a universal solution for any WordPress website you need to create. It may be your personal page or an e-Commerce store.
Who can use Monstroid? The answer is simple – it was created for everybody, be it a web developer or an average user. Monstroid features and plugins are divided into two categories – some of them will be appreciated by DIY guys, the others were intended for experienced pros.
Now let's dwell a little bit on Monstroid tidbits.
When you purchase Monstroid you get not only one sleek ultra-modern theme, but also a pack of child themes (11 of them at the moment) for various business niches. But that's not all; you'll continue to get up to 15 new child themes monthly. Just think about your design perspectives with Monstroid. They are almost unlimited!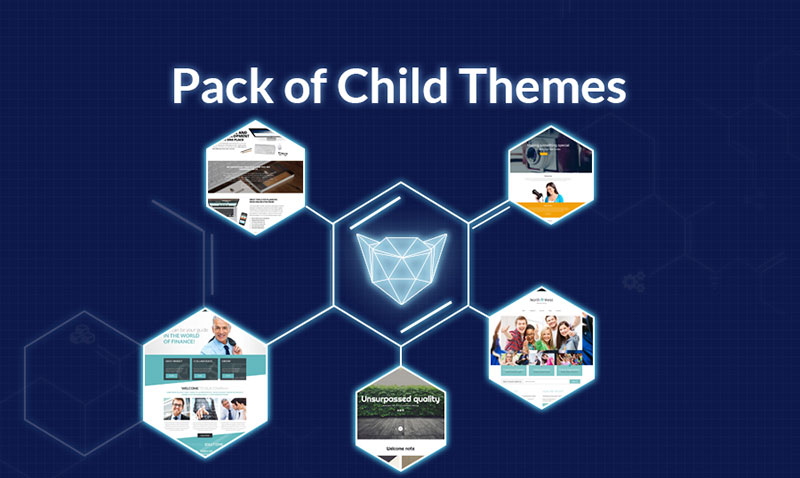 Monstroid pack also includes 145 pre-designed pages, which are thoroughly drawn and offer numerous layout variations having different structures, blocks, interface elements, etc.
Speaking about Monstroid it's impossible to avoid mentioning its Installation Wizard. This cool solution lets you install all theme components in a few clicks. It's really easy. Theme files are downloaded from the cloud. Just press the 'Next' button and wait until the action is complete. The plugin incredibly simplifies the process. Once it is installed and the license key of the theme is pasted, the plugin does all the rest automatically. Besides, the users can select only those tools and plugins they need for work, which is a smart option.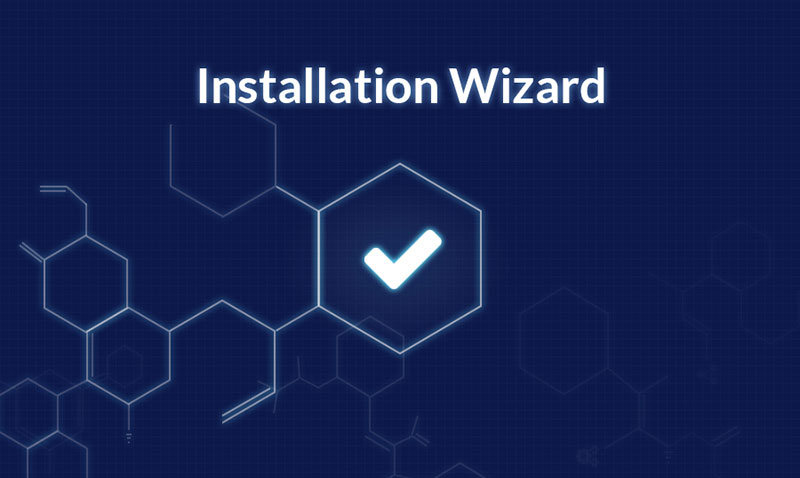 Style options feature allows users to choose among four layouts: masonry, flat, grid, masonry flat.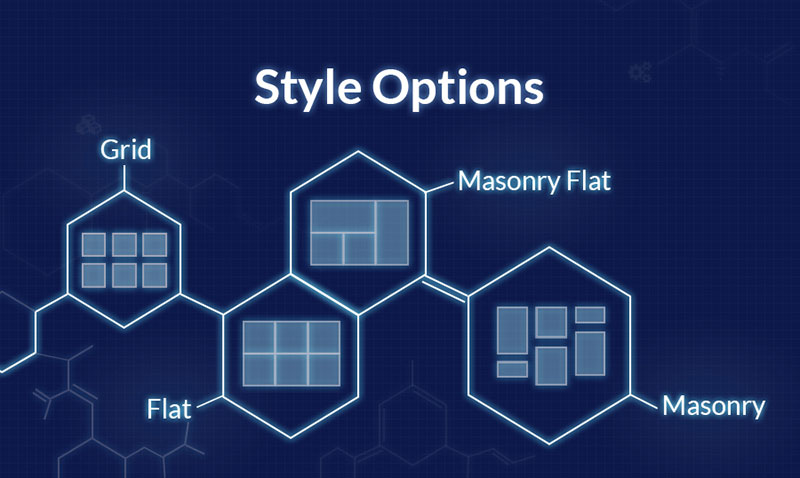 Monstroid is suitable for building a professional WooCommerce store. It even comes with a number of ready-made product pages. Just customize the menu and upload your content to get your e-Commerce project. All child themes are also WooCommerce compatible, so you can use one of them if you like.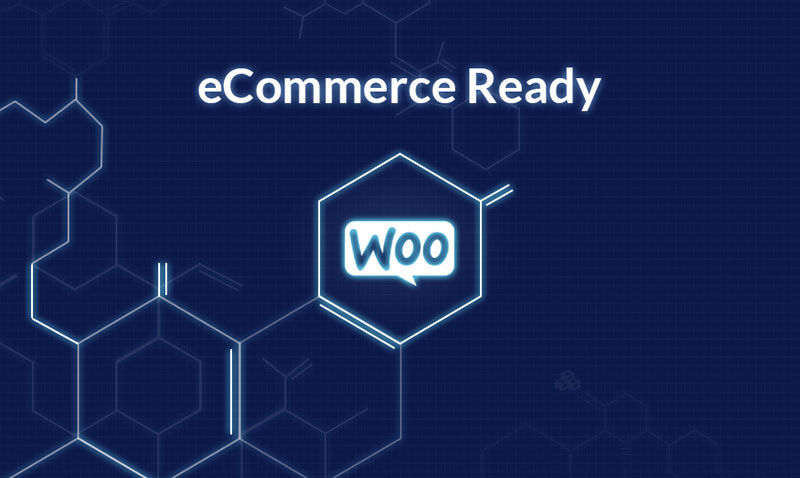 We won't list all Monstroid features here, but cover the unique ones in order to give you a clue of the product.
They are:
Shortcode Templater, with the help of which you will be able to create shortcode templates and edit them easily.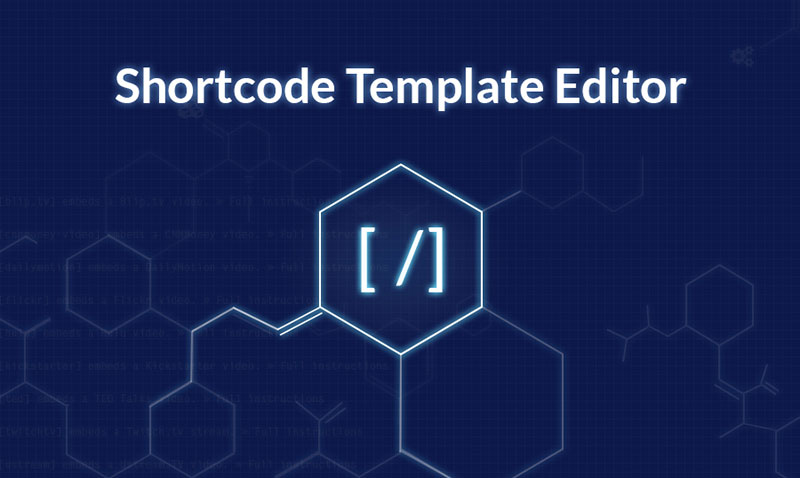 Static Area Builder allowing to place header and footer elements anywhere on site. All changes can be done via drag and drop interface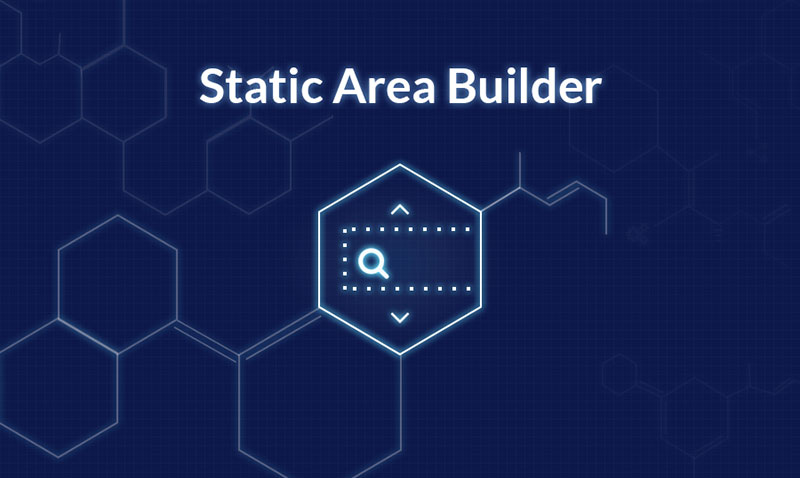 Dynamic CSS, which allows users to change CSS code without touching the main file. When the option is on, the new code is generated each time.
СSS minifier, which minifies and compiles CSS code into a single file, resulting in the loading speed increase.
If you are not a pro but sooner a DIY guy, you will appreciate the following tools: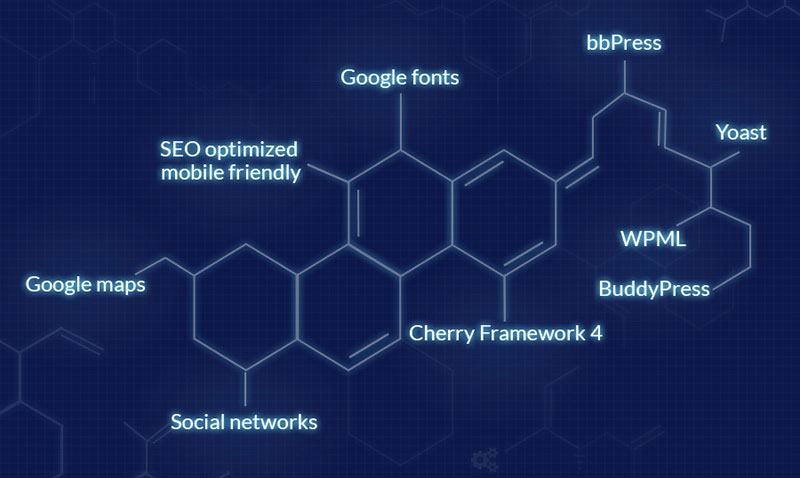 100+ Exclusive shortcodes
This set of 100+ shortcodes can help you create tabs, buttons, sliders, boxes, etc., with a single click. Edit your theme the way you want.
Multiple Sliders
Two slider plugins – MotoPress Slider and Cherry Simple Slider are included in the pack, so you can choose between them.
50+ Royalty-Free Graphics
Monstroid comes with a set of 50+ licensed images you're free to use on your website.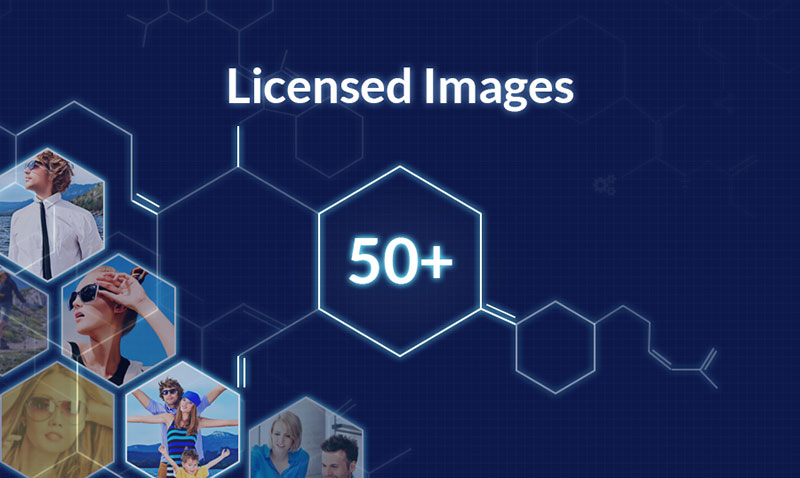 With Full Social Integration you can link you site to your social media profiles and promote it via social networks.
Please note that Monstroid is built on Cherry Framework 4.0. The updated release includes a large variety of tools and features for fast and easy customization of any theme. The new Cherry version has an utterly useful backup feature. It saves your efforts as you can always roll back if the changes you have made to your site don't match your expectations.
Monstroid developers were extremely generous, so you will get a pack of 23 powerful plugins inside the pack, free lifetime support and updates.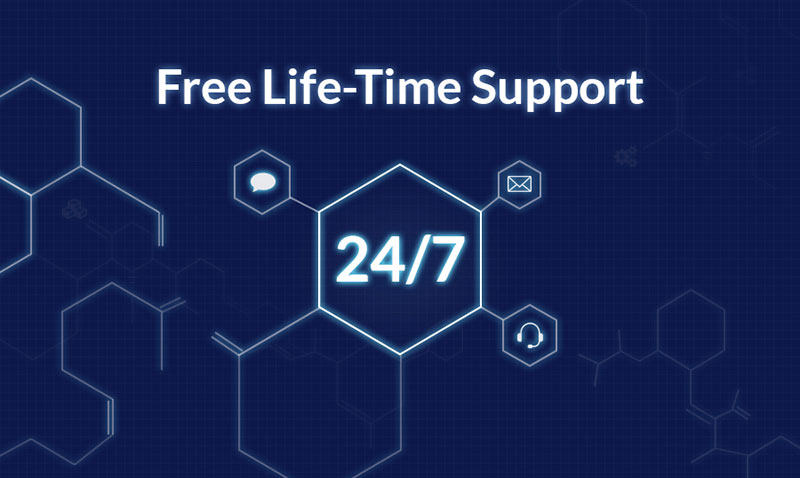 We hope you are not overwhelmed by the amount of information on this giant theme as here comes the turn of Monstroid news and updates.
There were three updates since Monstroid launch.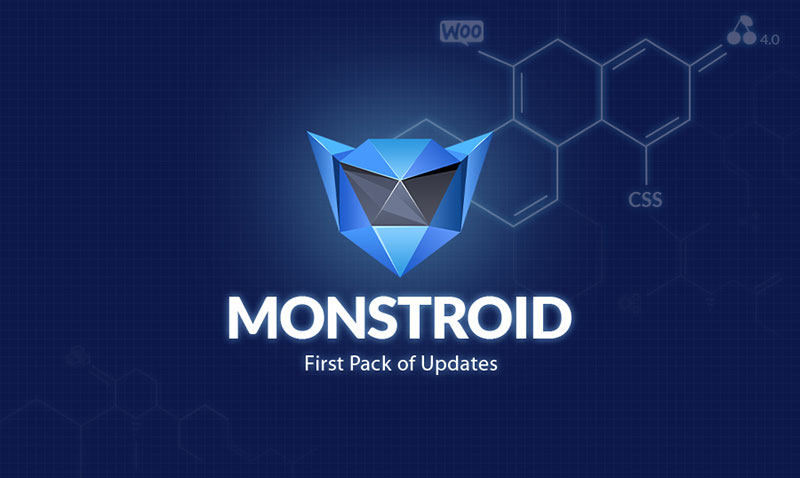 The first pack of Monstroid updates has been released a week after its launch. For this short period Monstroid has made 300+ sales.
The pack included two new child themes call: Cheerleading
And Education theme
Both of the themes are ready for use and available within the Monstroid wizard.
They have also updated MailChimp plugin. It helps to link your site to MailChimp account and add various sign-up forms to gather emails. This powerful tool for running email marketing campaigns will serve for converting your audience and driving more traffic to your products or services. Click here to see the extended change log and step by step manual on how to install the first pack of updates.
Are you ready for the second portion of Monstroid updates?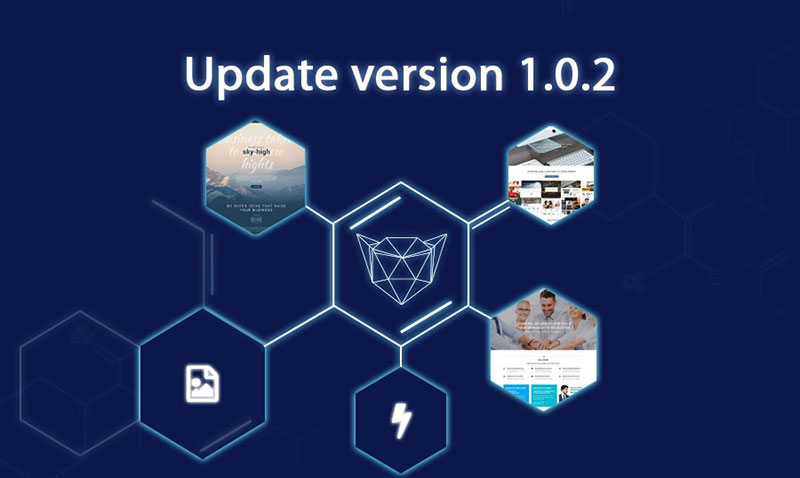 From the time of the first update release, the number of Monstroid owners increased to 500.
Monstroid developers can be proud of the following facts:
Only 2.5% of Monstroid owners have contacted support team;
Average response time was reduced to 2 hours;
98% of reviewers gave Monstroid theme 5 stars rate.
Three more child themes were added. Here they are:
PixelArt
HR Recruiting
What's more:
Site frontend was significantly improved. Now the template loads much faster and it became more reliable.
They optimized .jpg and .png images. It helped them save more than 50Mb of the space sample data consumed.
They reduced the number of image thumbnail sizes.
Now they are running special cache settings.
They optimized wizard installation steps. Installation is more stable now on low-configuration hosting servers.
They optimized database queries in the following plugins:
testimonials;
blog-layouts;
services;
sidebar-manager;
shortcodes;
team.
That's it with the second pack of updates. And now it's time to find out what is inside the third one.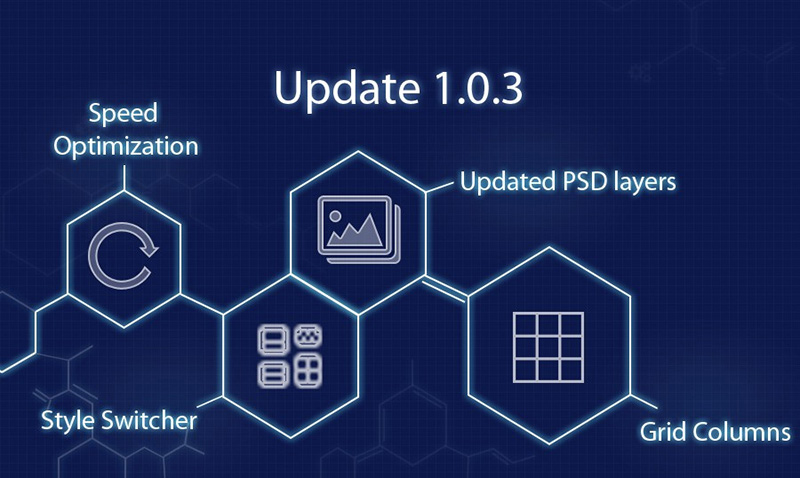 The new pack embraces a collection of styling, animation and navigation updates. All changes were made according to users' wishes and aimed on making the theme perform faster and smoother in comparison with other WordPress sites on the web.
Below you see the main points of the latest Monstroid update:
Home page optimization fixes;
General speed optimization fixes;
Updated the anchor menu;
Added the Monstroid documentation direct link into WordPress dashboard;
Updated Monstroid PSD layers;
Active menu item on first load;
Main navigation fixes on mobile devices;
Fixed theme dependence from "Cherry Shortcodes" plugin;
Fixed accordion animation style;
Optimized main navigation styling;
Fixed equal height script issue in Chrome browser;
Fixed grid columns;
WPML-compatibility updates.
Fixed styling for:
Shop pages;
Shop home;
Common elements page;
Infographics page;
Testimonials page;
Home business page;
Home parallax page;
Landing page;
One page layout;
Home personal page;
Pricing tables page;
Interactive elements page;
Home video page.
Have you heard anything about "Billie"? It's a new revision of WordPress CMS that has been recently released. We guess Monstroid owners will be happy to know that all compatibility issues have been resolved.
A brand new child theme Hypnosis is also included into this updates pack.
The following changes were made to the plugins:
Statics Editor has been renamed into Static Area Builder;
pot translation files have been prepared;
White label CMS plugin has been added.
Would you like to know what TemplateMonster's developers are going to present their customers in the next pack of updates? It will be a specifically designed tool for installing updates faster and trouble-free. The team is also going to include the Monstroid Dashboard, which is a specific page containing information about your current template version, available updates and so on.
Would you like to get this revolutionary multipurpose theme for your projects? Find it here.