Choosing the right WordPress theme is essential for the success of your online course platform. The 10 themes listed in this review cater to various needs, from simplicity and flexibility to comprehensive eLearning features. Consider your specific requirements and budget when making your decision.
Each of these themes offers a unique set of features and benefits, so you're bound to find one that suits your online course website perfectly. Take the time to explore them further and select the one that aligns with your vision and goals. Your online learning journey starts with the right theme!
With countless options available, it can be overwhelming to pick the perfect one. To make your decision easier, we've compiled a list of the 10 best online courses WordPress themes in this comprehensive review.
Lifeshine
Lifeshine is a popular choice among online educators. This theme offers a variety of features for course creation and management. It allows you to drip-feed content, issue certificates, and integrate with payment gateways effortlessly. Its user-friendly interface makes it a top choice for many.
Features:
Intuitive course builder
Drip-feed content
Quizzes and assignments
Certificate issuance
Seamless payment gateway integration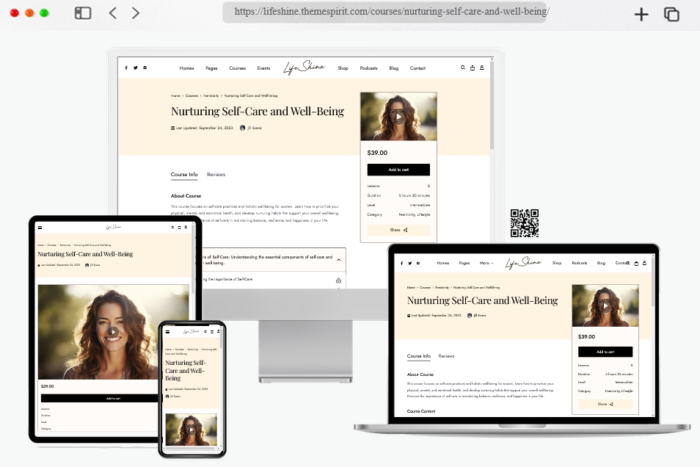 More info / download Demo
Edura
Edura is another powerful WordPress theme designed for online courses. It offers a responsive design, drag-and-drop course builder, and a variety of quiz options. The theme also supports multiple payment gateways and has a built-in membership system.
Features:
Responsive design
Drag-and-drop course builder
Multiple quiz options
Membership system
Payment gateway compatibility
More info / download Demo
Eduvalt
Eduvalt is a user-friendly, feature-rich theme that provides a seamless experience for both course creators and learners. With this theme, you can create courses, sell them, and even integrate with popular eCommerce platforms.
Features:
User-friendly course creation
eCommerce integration
Quizzes, assignments, and certificates
Multilingual support
Front-end course builder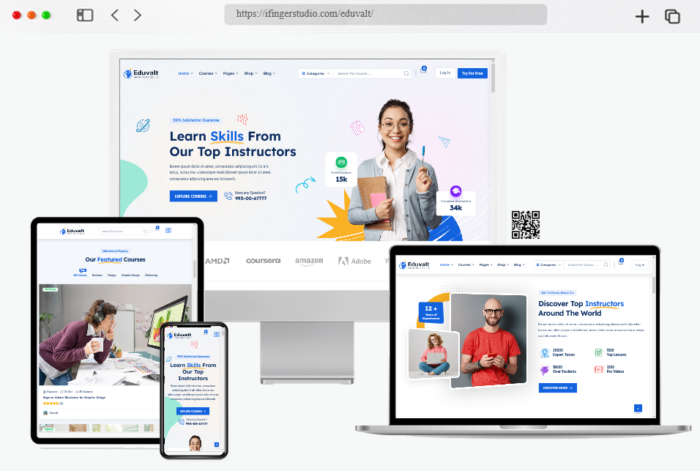 More info / download Demo
EduVibe
EduVibe is a versatile, lightweight theme suitable for online course websites. While not specifically designed for eLearning, it offers full compatibility with popular LMS plugins like LearnDash and LifterLMS. EduVibe's flexibility and performance make it a solid choice for a wide range of websites.
Features:
Lightweight and versatile
Full compatibility with LMS plugins
Speed and performance optimization
Customization options
Mobile-responsive design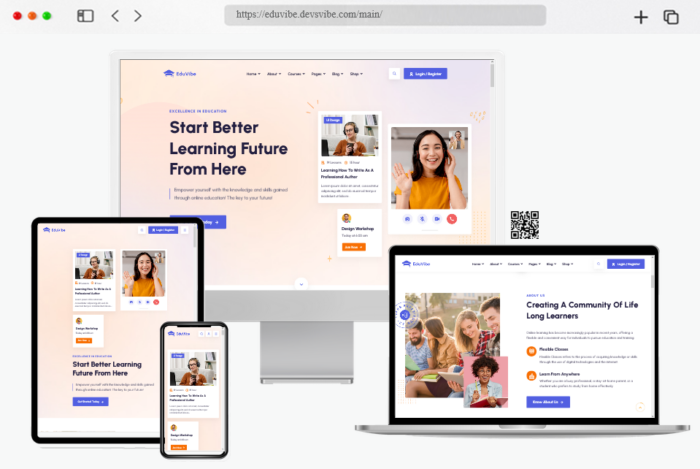 More info / download Demo
Magnetique
Magnetique is a dedicated education WordPress theme with a wide range of features, including course creation, quizzes, assignments, and discussion forums. It's a comprehensive solution for building a robust eLearning platform.
Features:
Dedicated eLearning theme
Course management
Quizzes, assignments, and discussion forums
Event scheduling
WooCommerce integration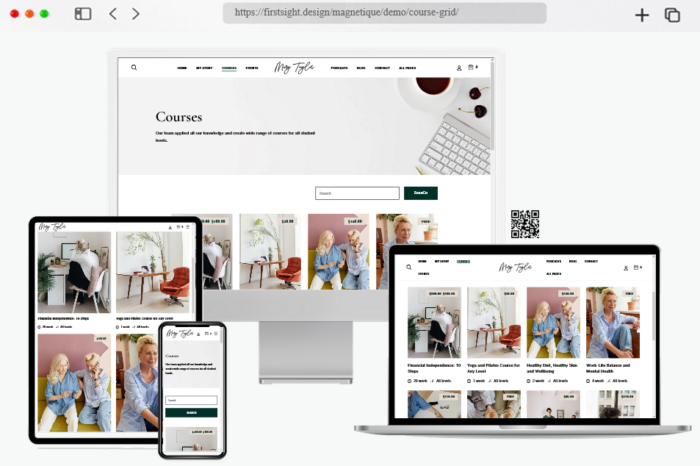 More info / download Demo
Educrat
Educrat is a theme by StudioPress that is well-suited for creating professional online course websites. It combines elegant design with advanced features for course delivery and management.
Features:
Professional design
Advanced course management
Enhanced typography and layout options
Built on the Genesis Framework
SEO optimization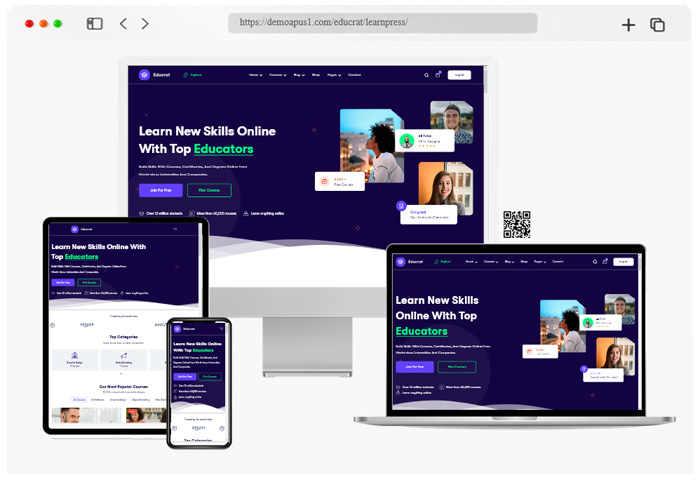 More info / download Demo
CoachFocus
CoachFocus is a powerful, feature-packed theme that focuses on online education. It offers a user-friendly course builder, quiz functionality, and a booking system for scheduling classes. With CoachFocus, you can create a visually appealing and functional eLearning platform.
Features:
User-friendly course builder
Quiz functionality
Booking system for class scheduling
Online chat support
User dashboard for course progress tracking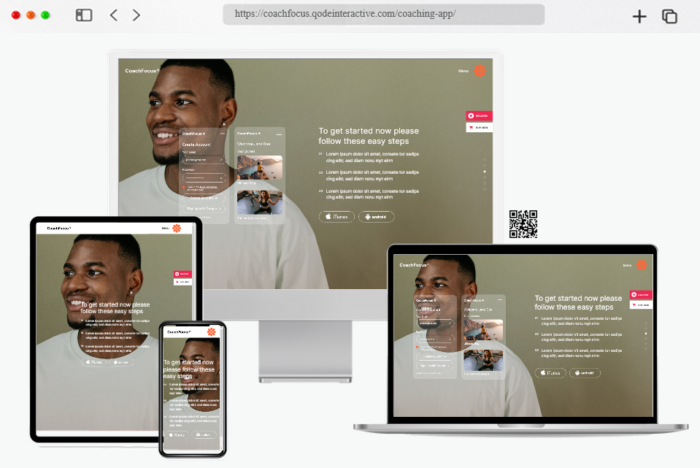 More info / download Demo
Omexo
Omexo is a clean, modern theme designed for educational websites. It includes features like course management, event scheduling, and support for WooCommerce, making it suitable for selling courses and managing content.
Features:
Modern, clean design
Course management
Event scheduling
WooCommerce compatibility
Visual Composer support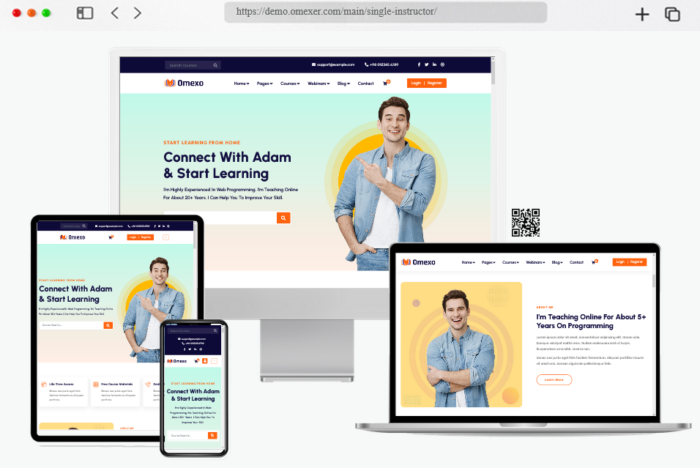 More info / download Demo
Leadership
Leadership is a comprehensive learning management system that provides an array of features for online courses. It includes a course builder, quiz options, and even a mobile app for learners. Leadership is a complete solution for those looking to launch a sophisticated eLearning platform.
Features:
Complete learning management system
Course builder
Mobile app for learners
Quiz options
BuddyPress and WooCommerce integration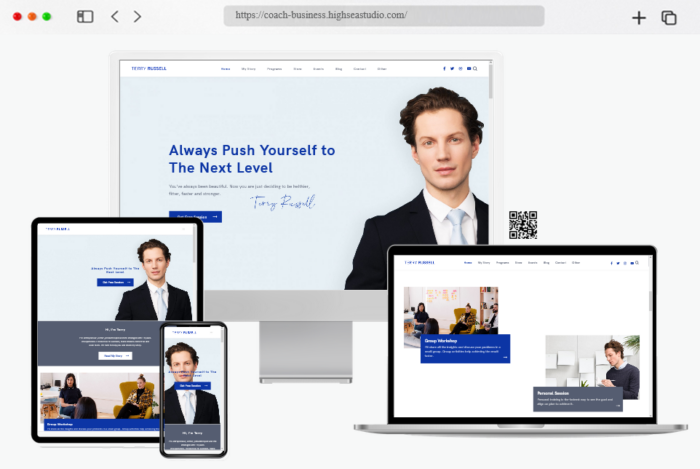 More info / download Demo
eCademy
eCademy is a modern, responsive theme that is specifically designed for online education. It includes a course builder, event calendar, and WooCommerce integration. It's a user-friendly and visually appealing option for course creators.
Features:
Modern, responsive design
Course builder
Event calendar
WooCommerce integration
User-friendly interface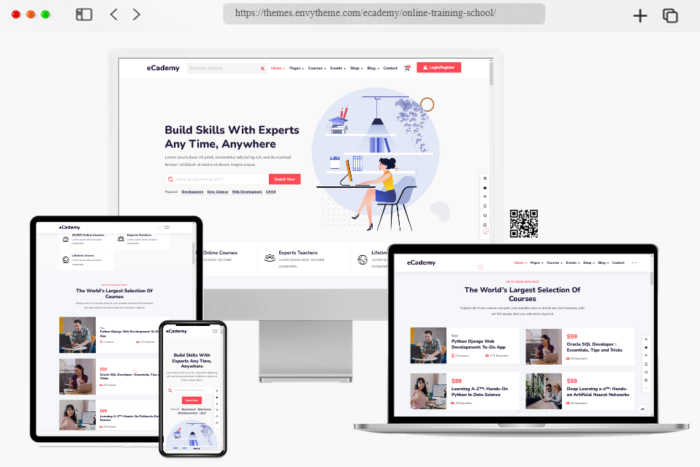 More info / download Demo