In this blog post, we'll explore the world of Pet & Animal WordPress Themes, highlighting their features and benefits for all animal aficionados. Explore these themes to find the one that suits your needs and let your passion for animals shine online. Create a website that not only showcases your love for your furry friends but also helps you connect with a wider community of pet and animal lovers.
Whether you're running a pet-related business, managing an animal shelter, or simply passionate about animals, these 11 themes provide a wide range of options to suit your needs. Review the features, find the one that aligns with your goals, and start building your online presence for your furry, feathered, or scaly friends today.
Patte
Patte is a versatile and user-friendly theme designed specifically for pet services, animal shelters, and veterinarians. With its responsive design, eye-catching pet-related icons, and a robust appointment booking system, Patte makes it easy to provide a seamless user experience.
Key Features:
Responsive design
Pet-related icons
Appointment booking system
Pet service-specific widgets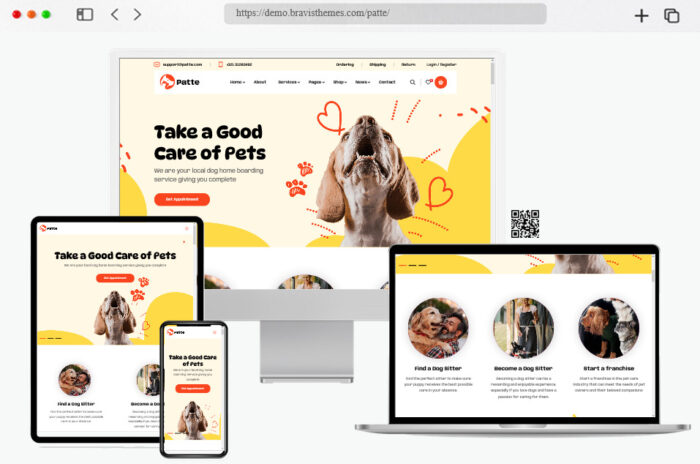 More info / download Demo
Petslist
Petslist is a vibrant and engaging theme that caters to pet shops, pet clinics, and animal rescue organizations. This theme boasts a clean layout, integrated WooCommerce compatibility for e-commerce needs, and customizable pet galleries for showcasing your furry friends.
Key Features:
Integrated WooCommerce compatibility
Customizable pet galleries
Clean and vibrant layout
Interactive pet profiles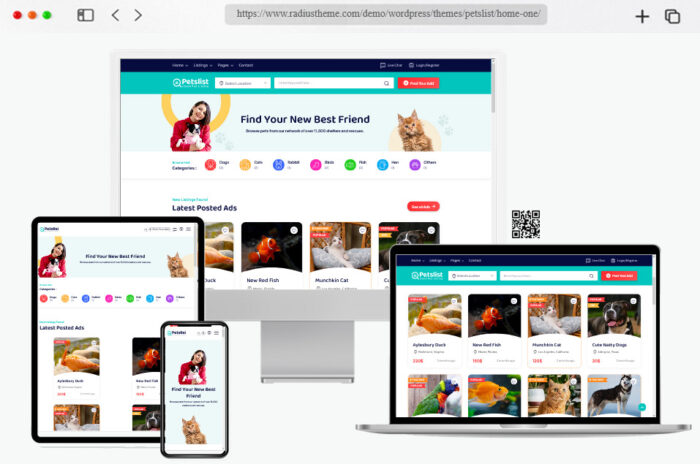 More info / download Demo
Petty
Petty is a professional and feature-rich theme tailored to veterinary clinics and animal healthcare providers. It offers a clean and modern design, appointment scheduling functionality, and helpful pet care tips through blog integration.
Key Features:
Appointment scheduling functionality
Modern and professional design
Blog integration for pet care tips
Veterinary service sections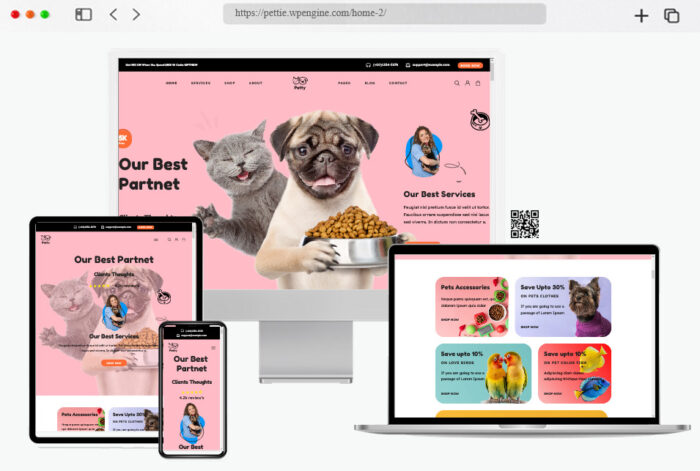 More info / download Demo
Petito
Petito is a heartwarming theme created for pet adoption agencies and animal shelters. Its charming design, pet profiles, and donation options make it an excellent choice for organizations looking to connect rescue animals with loving homes.
Key Features:
Charming design
Pet profiles and adoption listings
Donation options
Events and volunteer registration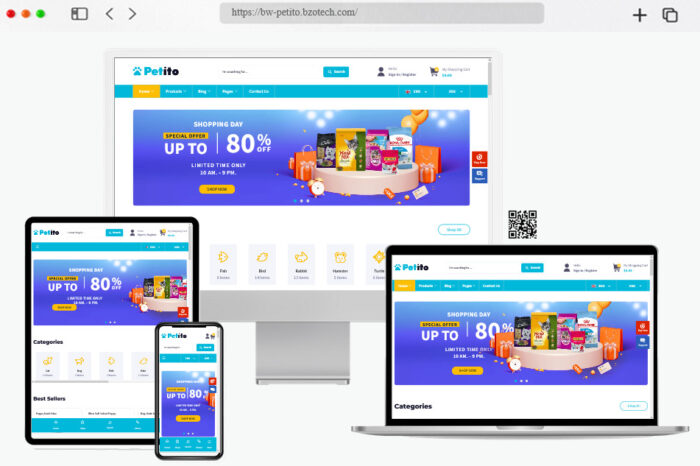 More info / download Demo
Ricky
Ricky is a warm and inviting theme designed for pet sitters, dog walkers, and pet care professionals. Its user-friendly interface, service booking forms, and customizable pet profiles make it a top choice for individuals in the pet care industry.
Key Features:
Service booking forms
Customizable pet profiles
User-friendly interface
Blog for pet care advice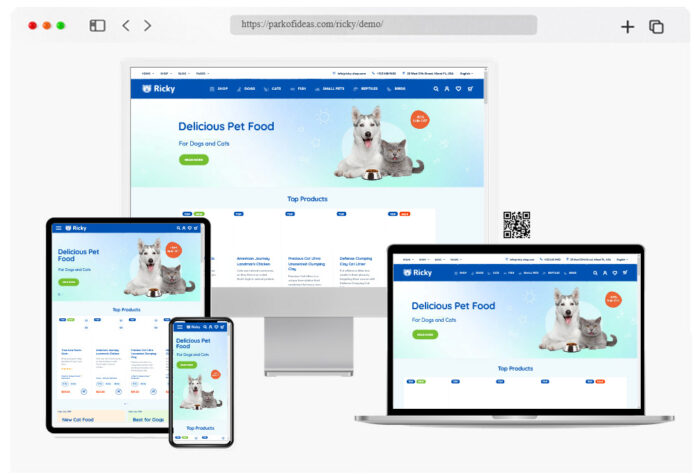 More info / download Demo
Meow
Meow is a theme perfect for wildlife sanctuaries, zoos, and animal conservation organizations. It features a visually appealing design, animal profiles, and educational content sections to raise awareness about the importance of wildlife preservation.
Key Features:
Visually appealing design
Animal profiles and exhibits
Educational content sections
Wildlife preservation awareness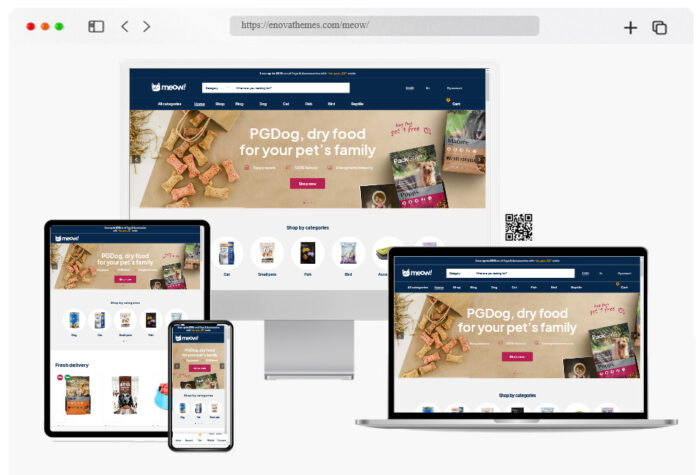 More info / download Demo
PetMania
PetMania is a versatile theme catering to a wide range of pet-related businesses and animal shelters. Its clean design, event calendar integration, and customizable pet listings make it a great choice for those with diverse pet care needs.
Key Features:
Event calendar integration
Customizable pet listings
Clean and versatile design
Donation options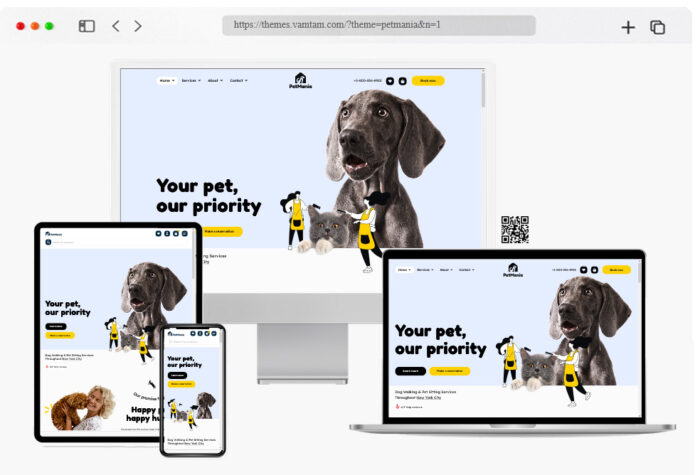 More info / download Demo
Ziggy
Ziggy is an educational and informative theme for wildlife enthusiasts, conservationists, and zoologists. It offers a clean and elegant design, wildlife profiles, and a blog section to share research and discoveries in the animal kingdom.
Key Features:
Educational and informative design
Wildlife profiles and exhibits
Blog section for research and discoveries
Zoology and conservation information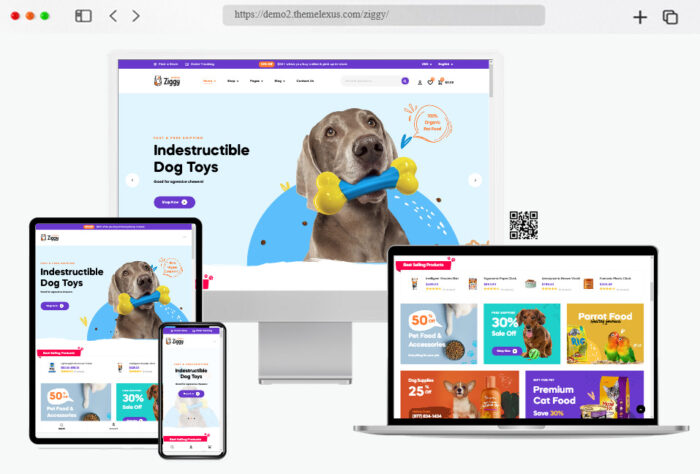 More info / download Demo
PawsCare
PawsCare is a theme designed for pet bloggers and online magazines focused on pets and animals. Its responsive layout, article layout options, and social media integration make it an excellent choice for those passionate about sharing pet-related content.
Key Features:
Responsive layout
Multiple article layout options
Social media integration
Category-specific widgets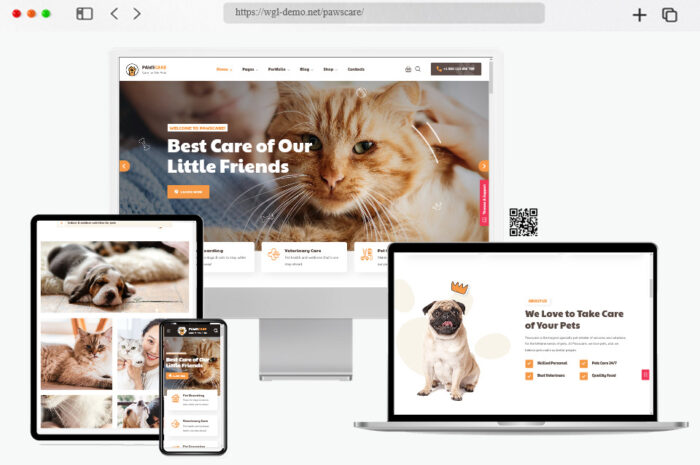 More info / download Demo
Petio
Petio is a WooCommerce-compatible theme tailored to pet supply stores and e-commerce businesses. It offers a user-friendly shopping experience, product listings, and an easy-to-use cart system for your customers.
Key Features:
WooCommerce compatibility
User-friendly shopping experience
Product listings and catalogs
Cart system for easy transactions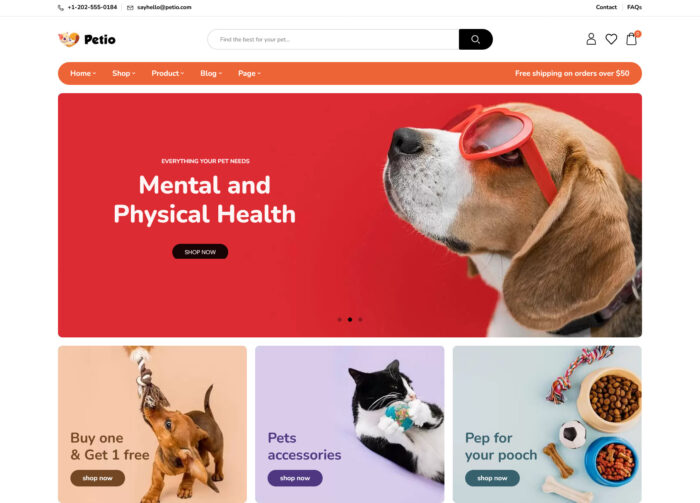 More info / download Demo
Pawsitive
Pawsitive is a playful theme for dog daycare centers and pet services. Its friendly design and integrated booking system will make it easy for pet owners to arrange daycare or boarding for their furry friends.
Key Features:
Visual Composer
WooCommerce
Appointment Calendar
Breadcrumb NavXT
Contact Form 7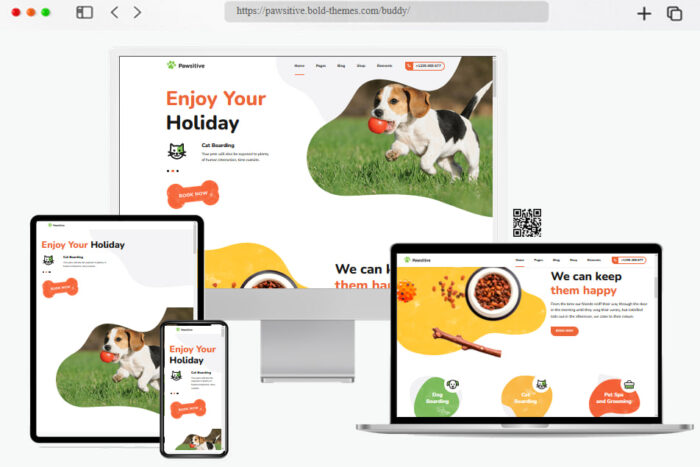 More info / download Demo