Looking for a fresh and creative website design​ portfolio template? With its clean design and easy to use layout, our selection portfolio website templates is the perfect solution for anyone looking to create a professional and eye-catching portfolio website.
Related Article
Harington
Anyone may use Harington to generate the stunning effects it's capable of making, even though it was specifically made for usage by designers, artists, photographers, and all other creatives. The innovative portfolio slider and the lightning-fast Ajax page load and page transition capabilities of this template are its standout characteristics. Harington is also retina-ready and completely responsive.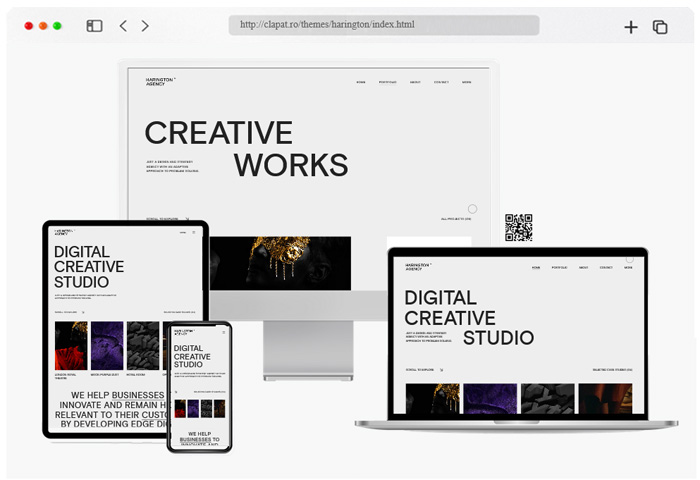 More info / download Demo
Metaverse
You may create your own NFT Portfolio page by using the Metaverse NFT Portfolio and Landing HTML template. The best-designed NFT blockchain, cryptocurrency, cryptographic art, digital, and other purpose HTML template is called Metaverse. Please accept our Live HTML NFT Portfolio and Landing Template.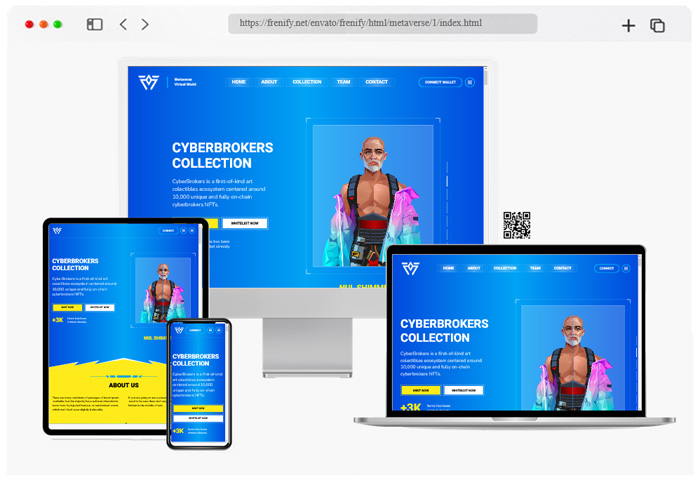 More info / download Demo
Keystroke
Keystroke is a cutting-edge Responsive React JS portfolio template for a startup SEO and digital firm that gives its clients services in design, development, and online marketing.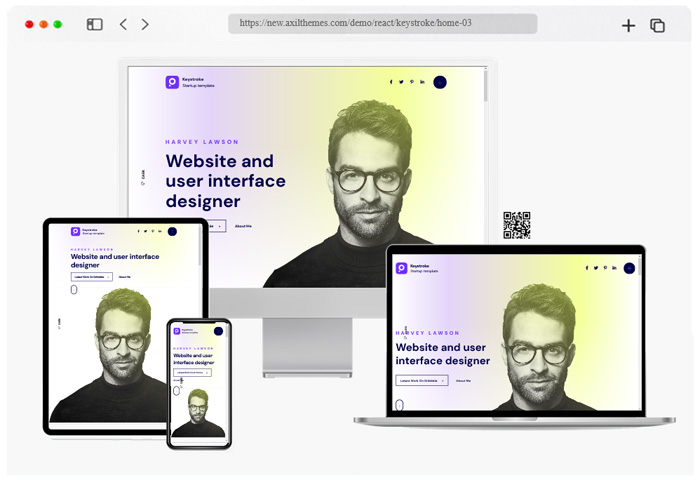 More info / download Demo
Nerko
Nerko is an NFT Portfolio Onepage Template that you can use to construct your own NFT Portfolio page. You can get it here. A well-designed HTML template that may be used for a variety of purposes, including blockchain, crypto art, digital, and others.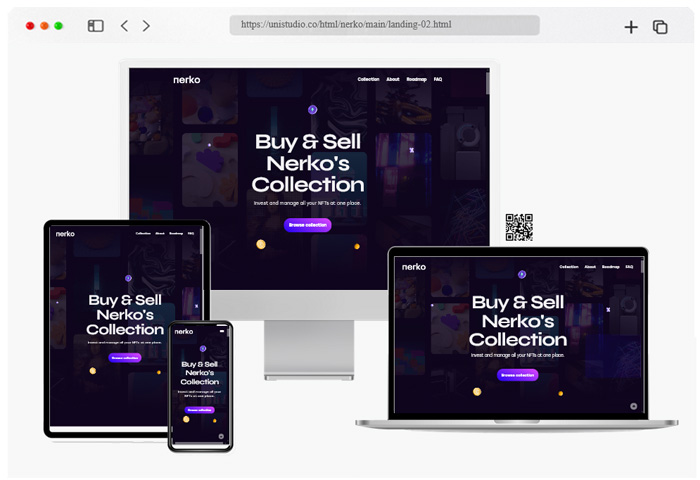 More info / download Demo
Humpton
Anyone is able to utilize Humpton to accomplish the remarkable effects that it is capable of generating; despite the fact that it was developed specifically for use by designers, artists, photographers, and any other sort of creative person, anyone can use it.
The creative portfolio slider, together with this template's lightning-fast Ajax page load and page transition capabilities, are the highlights of this design. Humpton is also completely responsive and optimized for use with retina displays.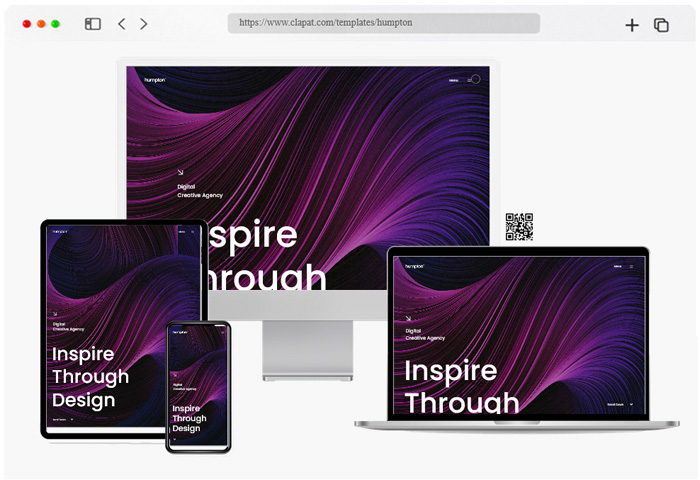 More info / download Demo
MetaPortal
MetaPortal is a NFT Portfolio and Landing Page template. Its minimalist design with flat colors make it suitable for any kind of use, be it a personal portfolio or an agency's. The version includes PSD files, one of them has been pre set up with your project's details and the other one allows you to easily create your own designs on top of MetaPortal's structure.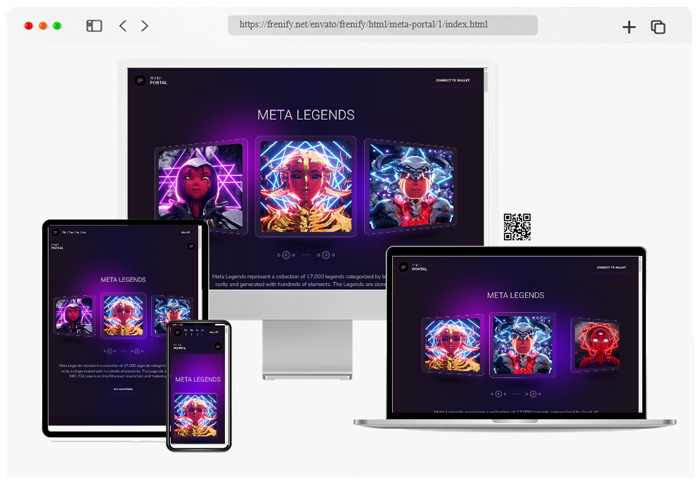 More info / download Demo
Elito
Elito is a Fully Responsive Template created using Pure Next-js and Bootstrap 5. It is a contemporary Next Js template that may be used for websites that house portfolios and resumes. This may be customized to a great extent and looks fantastic on tablets and mobile devices. A documentation folder with a description of the code structures has been supplied. We have included best practices for web development; with Reactstrap, you can design stunning website layouts.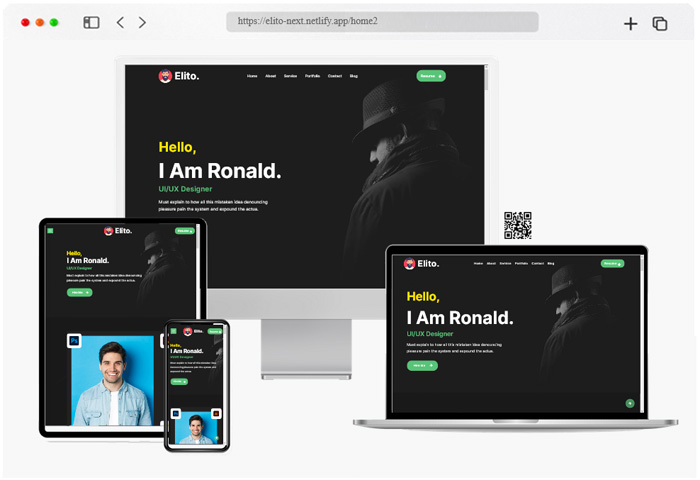 More info / download Demo
Neoh
The NFT projects you are working on might benefit from using the Neoh portfolio and landing page template. It makes it easier to build online businesses, initial coin offerings (ICOs), websites, and other services that have something to do with cryptocurrencies.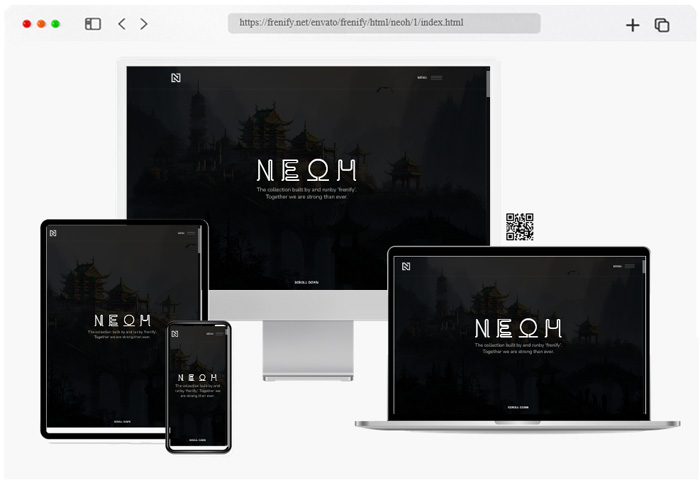 More info / download Demo
Droow
You can use Droow, which is a React Creative Showcase Portfolio Template, to show off your business. The Droow template is built on Bootstrap and has a lot of ways to change it so that your business can have the exact look and feel it needs.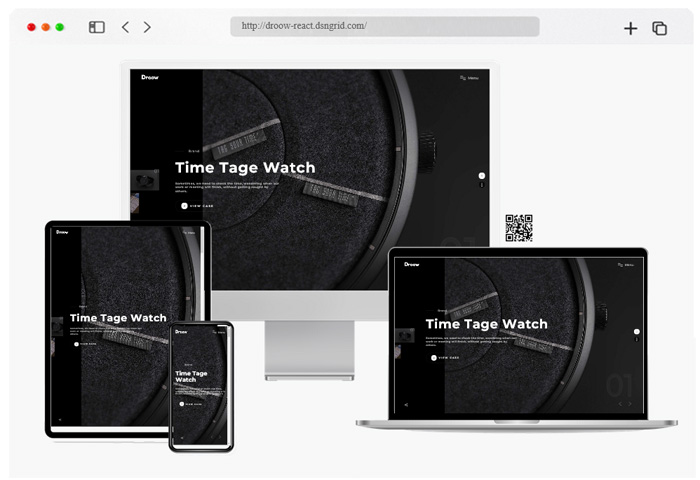 More info / download Demo
Monteno
We wanted Monteno to be a simple landing page template that nonetheless offered a comprehensive collection of features, so we developed it that way. Because of this, it is a fantastic option for the NFT portfolio or landing page of any organization.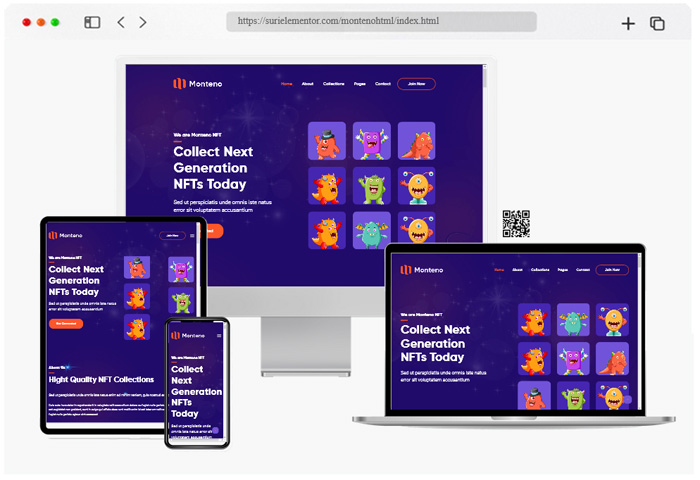 More info / download Demo
Avo
The Avo ReactJS Creative & Modern Multipurpose Template is ideal for startups and creative organizations. This template, which has many layouts and a ton of CSS and React animations, is ideal for new businesses, online studios, and digital agencies. Based on Bootstrap, responsive. You may enter your information on only this one page. All files and code have been neatly arranged and annotated to make customization simple.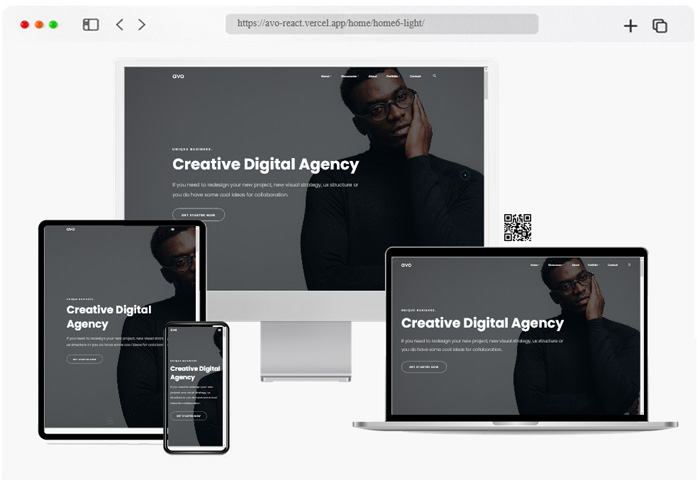 More info / download Demo
Ernest
Ernest is a creative HTML template that is inventive and beautiful, qualities that are uncommon in templates created with the same goals. The Ajax page load speed, the variety of artistic portfolio sliders and grids, the clever menu choices, the capability for video backgrounds, and many other features make Ernest stand out above other websites.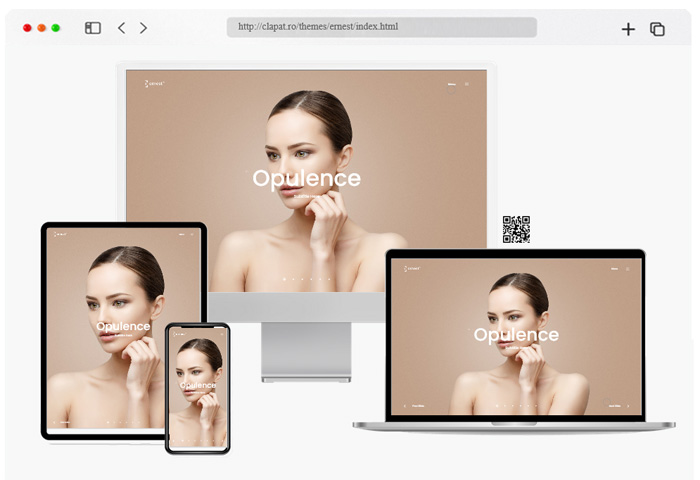 More info / download Demo
Moonex
Moonex is a clean and professional HTML Agency Portfolio Template that is fully responsive, retina ready and mobile first. This template was built with the latest coding standards and best practices in mind to ensure smooth performance across all modern device platforms.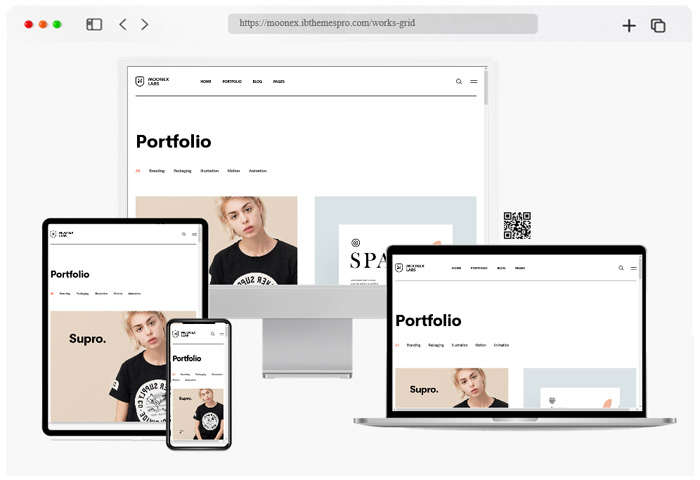 More info / download Demo
Vie
Vie is a HTML website portfolio. It's all about simplicity, business and functionality. With this template you will be able to showcase your creativity without the need for unnecessary fancy graphics, animations or flash effects.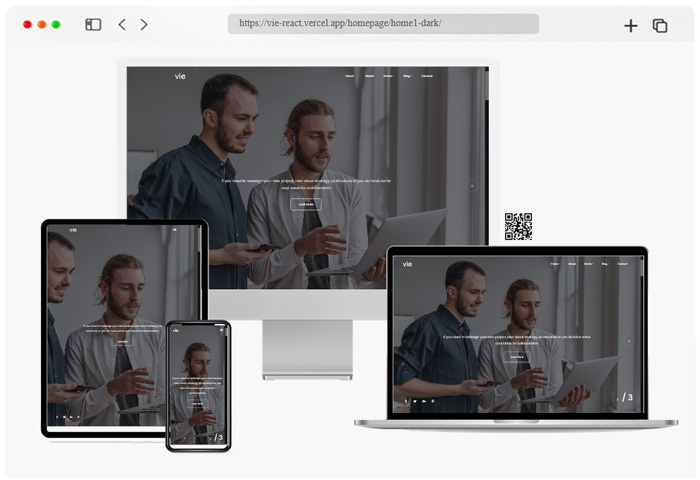 More info / download Demo
Alioth
The Alioth Agency Template is a modern and responsive HTML theme built with Bootstrap framework. With a powerful theme options panel, you can customize your content to fit your brand's style and take ownership of your site. Available in both business and personal licenses, Alioth has a beautiful setup that looks amazing on any device.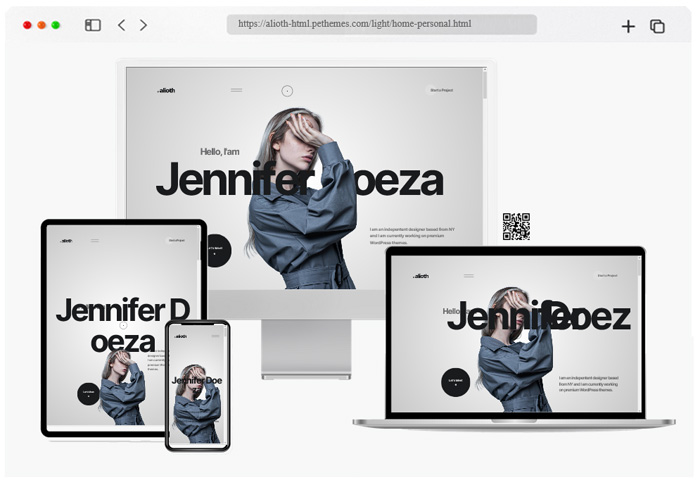 More info / download Demo
vCamp
An amazing, modern and creative portfolio theme. vCamp is perfect for creative businesses with a great look and feel, but also has powerful features like unlimited widget areas. This theme is easy to customize and comes with lots of features to help you improve your designs.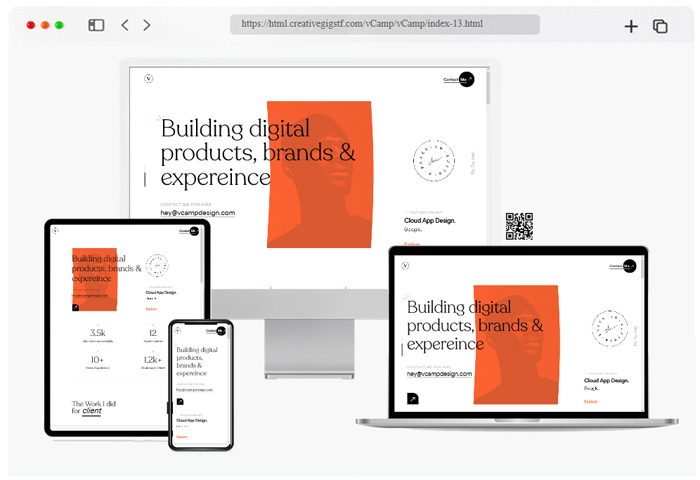 More info / download Demo
Pofo
Pofo is the perfect bootstrap portfolio template for creative portfolios. It is packed with features that make it easy to showcase your work in a beautiful, professional way. With Pofo, you can easily create a stunning website that will make your work stand out from the crowd.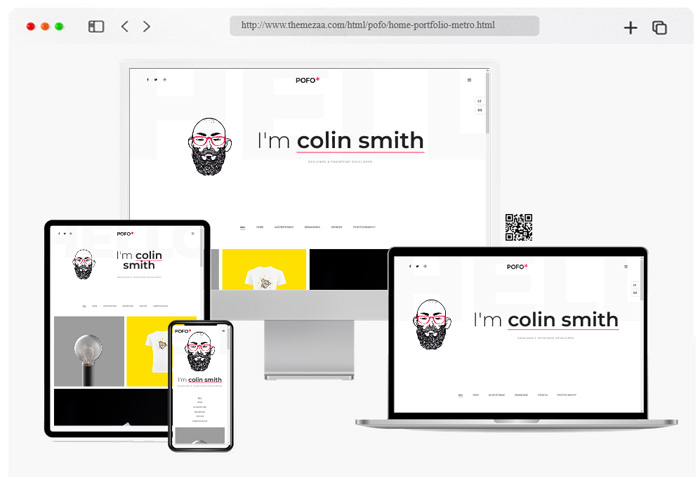 More info / download Demo
Kerri
Kerri is a responsive one-page photography portfolio style that you can use to show off your creativity. It is made using the bootstrap framework and contains a hint of material design. For a planner, specialist, or any professional who has to highlight his talents and creative work, this is the best option. The code is clear and easy to understand, making it possible for any developer to efficiently modify it.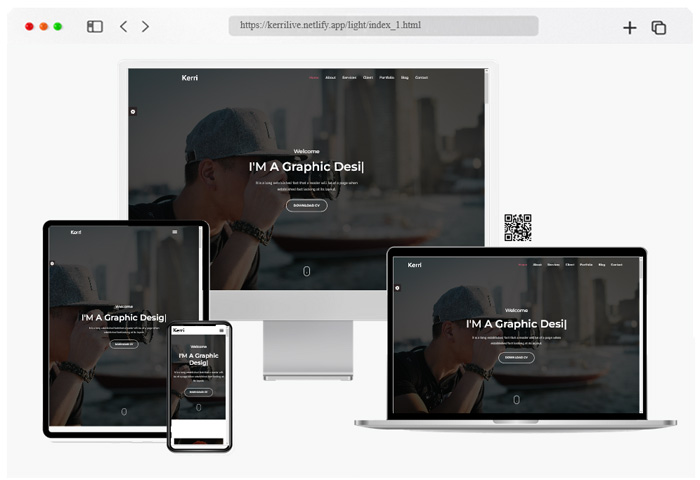 More info / download Demo
Trydo
Trydo is a creative portfolio website template. This template is perfect for anyone who wants to showcase their work in a unique and stylish way. With its responsive design, your site will look great on any device, and its numerous features will make it easy to showcase your work in the best light possible.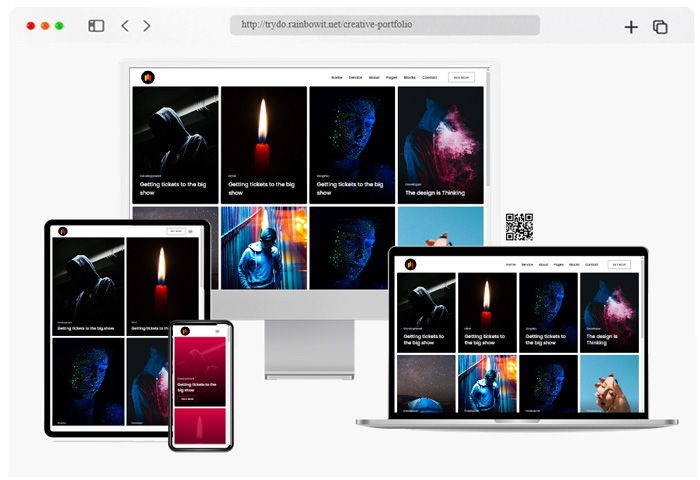 More info / download Demo
If you're looking for a portfolio website template that's free and easy to use, Bootstrap is a great option. With its drag and drop feature, you can quickly and easily create a portfolio that looks professional and is sure to impress potential clients.​ With a drag and drop interface, you can easily add your own photos, text, and other media to create a professional portfolio that potential clients will love.