Best free & premium project management software using web based application solutions that are cloud-based and thus accessible through a web browser or even a mobile device. Project management software  is an applications user interface that  help you to increase your productivity is the key to quality of your work. To be able to spend more time, you need to know exactly how you spend your time.  The web-based software must provide tools for planning, organizing and managing resources to achieve project goals and objectives. Project management techniques and project planning tools are useful for any tasks in which different outcomes are possible – where risks of problems and failures exist – and so require planning and assessing options, and organizing activities and resources to deliver a successful result. Bellow is some useful project management software that you can download free to do test in your computer. it will be better for you find what project management ideas you want to use.
dotProject is Open Source Project Management tool. It is managed, maintained, developed and supported by a volunteer group and by the users themselves.

download
Redmine is a flexible project management web application which includes a gantt chart, calendar, wiki, forums, multiple roles, and email notification. Written using Ruby on Rails framework, it is cross-platform and cross-database. It  is open source and released under the terms of the GNU General Public License v2 (GPL).
ClockingIT is a free hosted application, keeping track of all your tasks and the time you spend on them. it available in multiple language such as english, french, spanish, basque, italian, german, dutch, polish, hebrew, brazilian portuguese, swedish, danish, norwegian, finnish
Feng Office is a commercial Open Source web based solution aimed to enhance collaboration and productivity. Feng Office is the most popular web-based Open Source collaboration platform, with more than 300,000 users to date.
KForge is free and open source project hosting software. KForge integrates a variety of common applications with a flexible and robust project management and access control mechanism.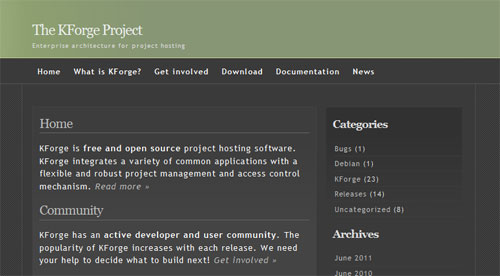 download
Collabtive is cloud based groupware. easy and efficient for your projects. Key features. Projects, Milestones, Tasks; Basecamp import; Timetracking, Reporting. it supported  Internet Explorer (7/8), Firefox, Opera, Safari, and Chrome.
Trac is an enhanced wiki and issue tracking system for software development projects. Trac uses a minimalistic approach to web-based software project management. Our mission is to help developers write great software while staying out of the way.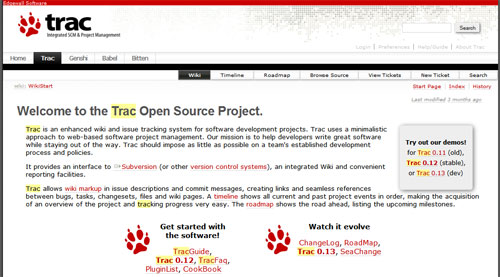 download
activeCollab is a project management software that you can set up on your own server or local network. it provide platform for planning, progress tracking and communication. Work with your associates and clients, assign tasks, share files, get notified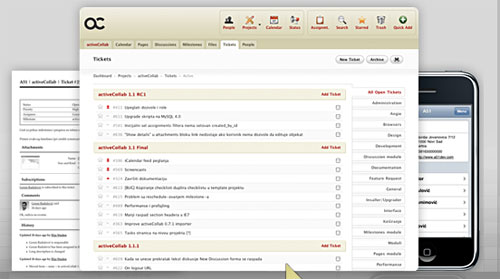 download
asecamp is the leading web-based project management and collaboration tool. To-dos, files, messages, schedules, and milestones.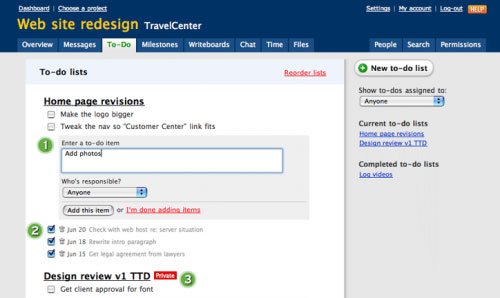 Copper is a project management software tool that helps you and your team manage projects, tasks, clients, contacts, and documents online. Thousands of businesses in over 50 countries and across numerous industries choose Copper as their preferred PM tool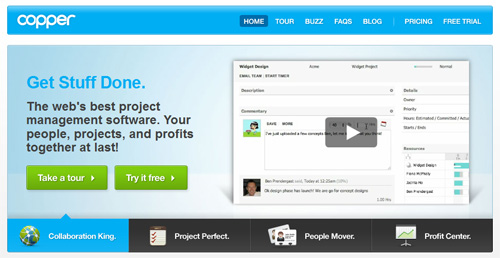 download
OpenProj is an open-source desktop project management application similar to Microsoft Project. OpenProj has a familiar user interface and even opens existing MS Project files. OpenProj is interoperable with Project, Gantt Charts and PERT charts.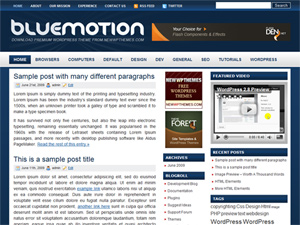 download
Liquid Planner is a easy and professional online project management software for scheduling, collaboration, time tracking, file sharing and reporting.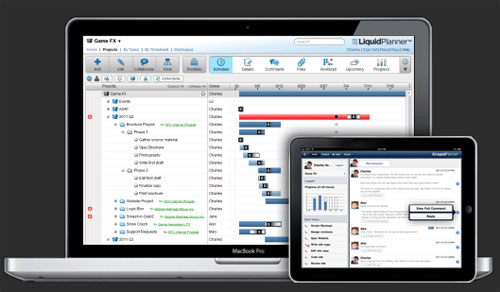 download
Goplan is an project management and collaboration tool for individuals and teams. Tasks, Tickets, Calendar, Time tracking and Documents.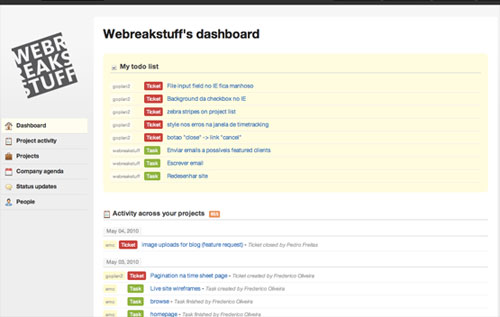 download
SUBERNOVA is a project management tool that makes you more productive by taking the stress out of remembering important details of your projects, lets you track time, send invoices and estimates, collaborate with others and keeps your business smooth by keeping tabs on late payments, deadlines and more.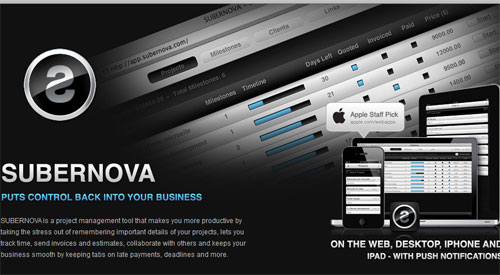 download