Looking for a clean energy WordPress theme that's specifically designed for solar energy businesses? Check out our collection of solar energy WordPress themes. These themes are perfect for creating websites for solar energy companies, solar panel installers, solar power businesses, and more. With beautiful designs and robust features, these themes will help you get your solar energy business online in no time.
XGreen
XGreen is a versatile WordPress Theme created for Green Energy & Renewable Technologies websites. It incorporates specialized features and content blocks through the Aheto plugin. This theme includes unique service pages designed to meet specific requirements and also offers dedicated pages like Company Profile, Why Choose Us?, Leadership, Our Partners, and Works, which are essential for building websites in the green energy sector. XGreen is highly customizable and can be adapted for various applications within the renewable energy industry.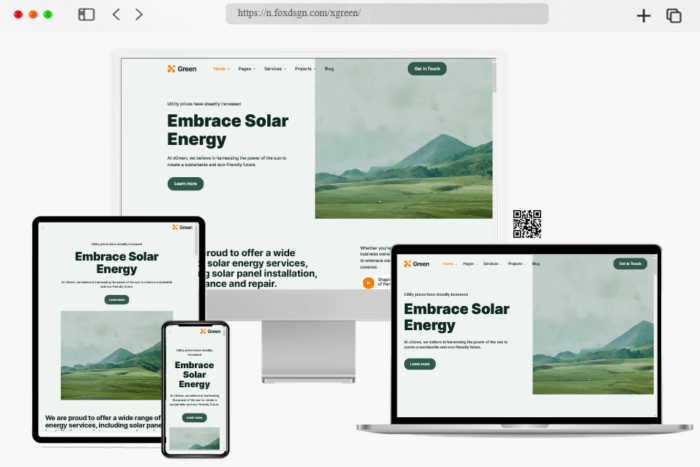 More info / download Demo
Solari
Solari is a well-crafted WordPress Elementor theme tailored for businesses operating in the solar energy, renewable energy, wind energy, sustainable energy, and solar solutions sectors. It comes with a variety of features and customization capabilities to meet the needs of companies engaged in solar energy, wind turbines, solar panels, repairs, and related services within these industries.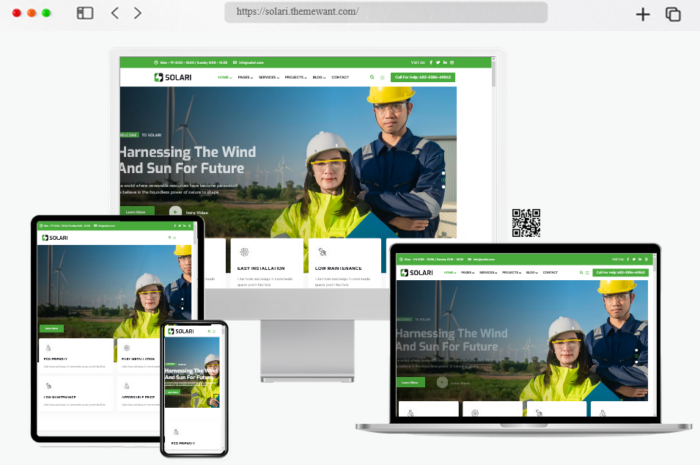 More info / download Demo
Energify
Energify is a Solar and Renewable Energy WordPress theme specifically crafted for solar energy companies and agencies. It offers a comprehensive set of features necessary for your solar and renewable energy website, enabling you to present your solar energy projects attractively, attract new clients, and expand your online presence in the solar energy industry.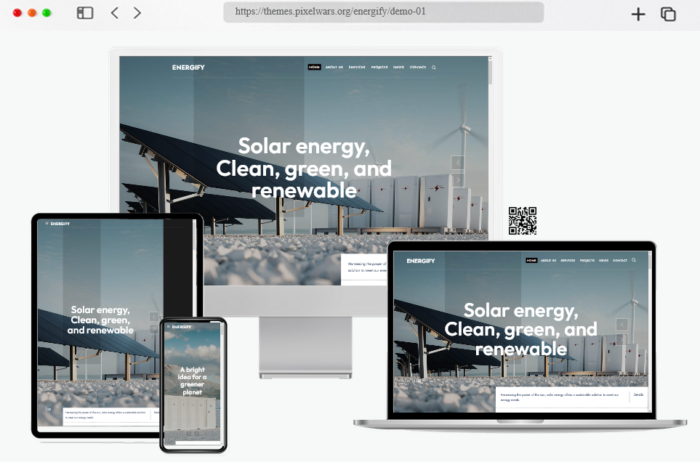 More info / download Demo
Soluris
Soluris is a striking and flexible WordPress theme designed for Ecology, Solar Energy, and Renewable Energy websites. It is built on thorough research of various energy sources like Solar power, Wind power, Hydro power, Geothermal energy, Biomass, and Biofuels. Soluris stands out as a modern and professional theme suitable for energy efficiency companies, solar and alternative energy businesses, and eco-friendly technology websites.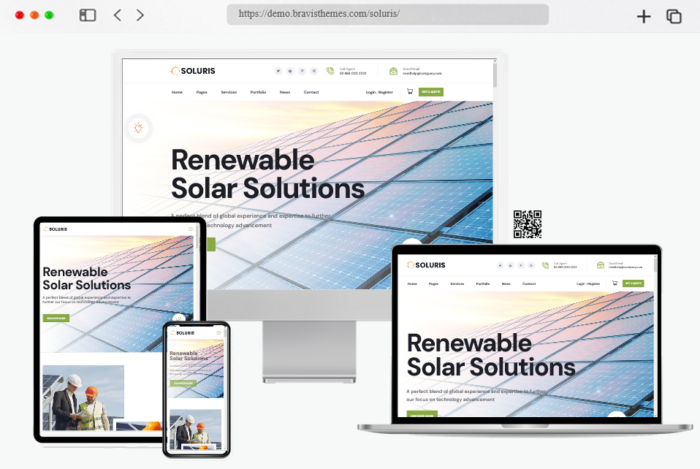 More info / download Demo
Soleil
Soleil is a solar energy WordPress theme. Soleil comes with a clean design, powered by the popular Solar Theme framework and is packed with useful features to help you build a successful website.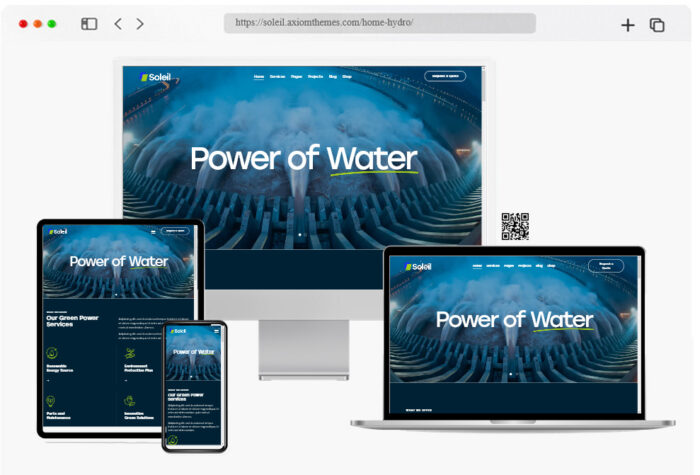 More info / download Demo
Solarta
Solarta comes with modern home layouts and inner pages that can be imported with just one click and can be changed in a lot of ways. Solarta is a beautiful Elementor WordPress Theme that was made to be a full-fledged tool for building websites.
This theme has everything you need to show off your content: 22+ custom Elementor widgets, 12+ portfolios, and 8+ blog layouts. The WooCommerce add-on also simplifies the process of setting up an online store.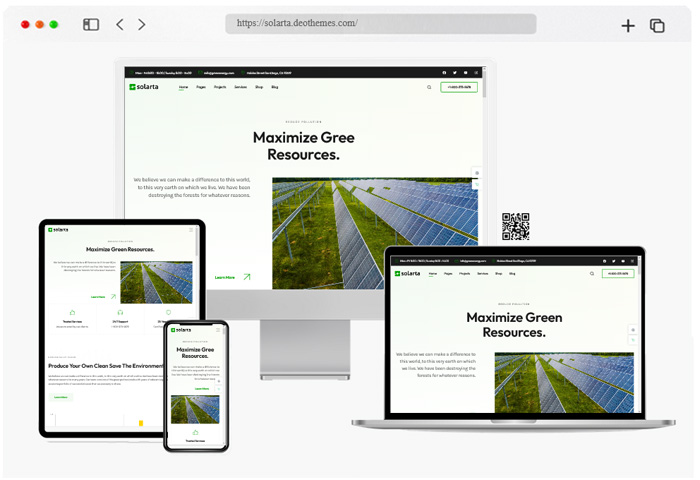 More info / download Demo
Energyland
Energyland is a complete Elementor Business WordPress Theme for green, solar and other websites for the same company. This theme pack makes it easy to make a website that looks professional without having to start from scratch.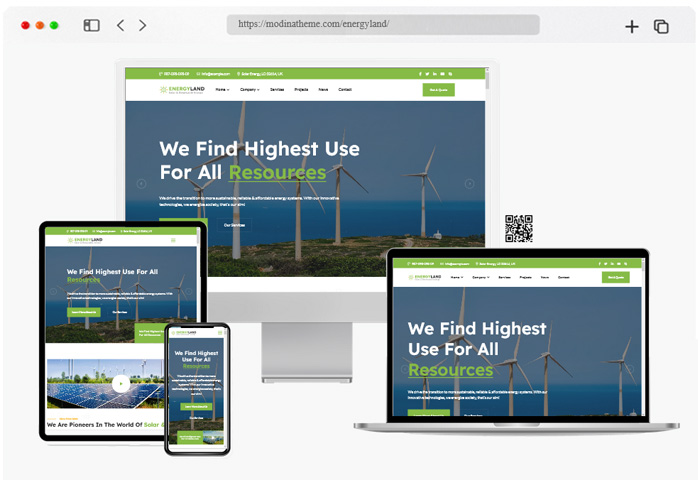 More info / download Demo
Sunlux
This plugin is a drag-and-drop page builder that is easy to use and will help you make any layout you can think of quickly and easily. Additionally, the theme and WPML plugin are now compatible, making translation simple.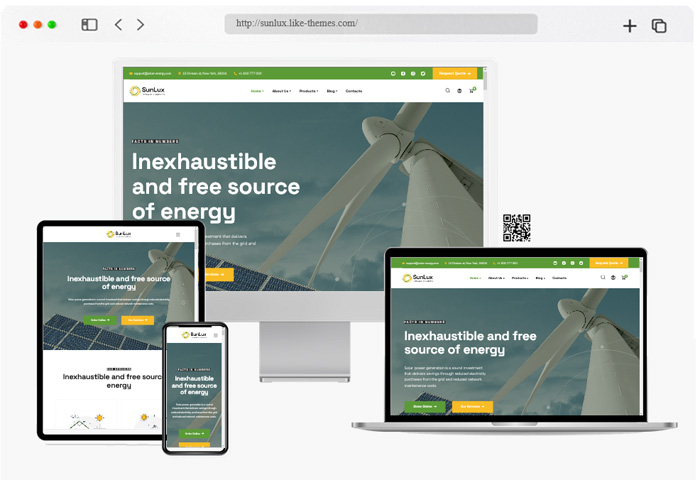 More info / download Demo
Ecohub
Ecohub is a beautiful, professional, and flexible WordPress theme for sites about ecology, solar energy, and renewable energy. Ecohub was made after a lot of research into solar power, wind power etc. Ecohub is a new, great, and very modern WordPress theme made for websites about energy efficiency, solar and alternative energy, and environmentally friendly technologies.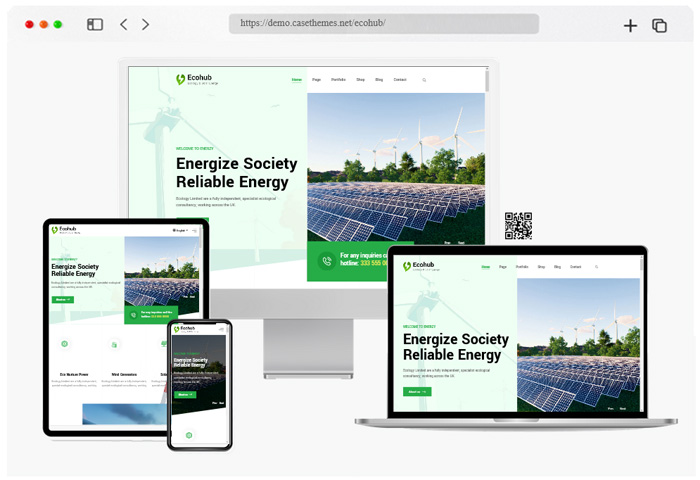 More info / download Demo
Geya
You could use this theme to promote an eco-friendly movement, protect the environment, use solar or wind power, or just write a blog about saving our mother nature. It's also a great place for eco-volunteering. A bunch of cool plugins are built in: Elementor, which we think is the best page builder today, WooCommerce with the wishlist, elegro Crypto Payment and a plugin for accepting payments in cryptocurrency, etc.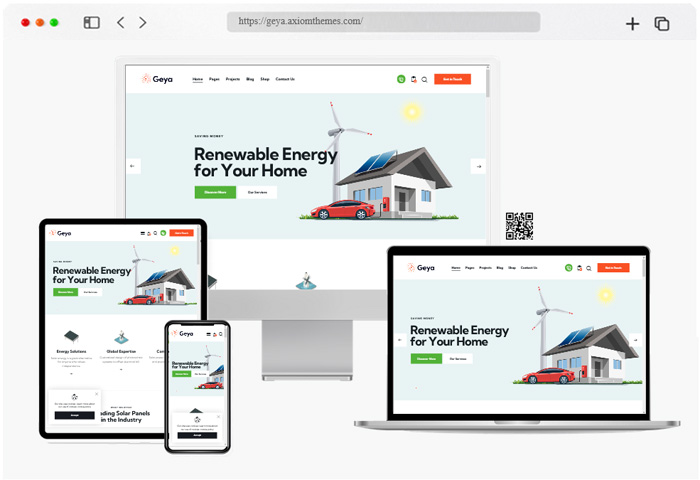 More info / download Demo
Greenergy
This energy plants WordPress Theme has 8 homepages that are made to meet the needs of businesses and their clients as well as non-profits and NGOs. Its unique design and content are made with the needs of these organizations' online presence in mind.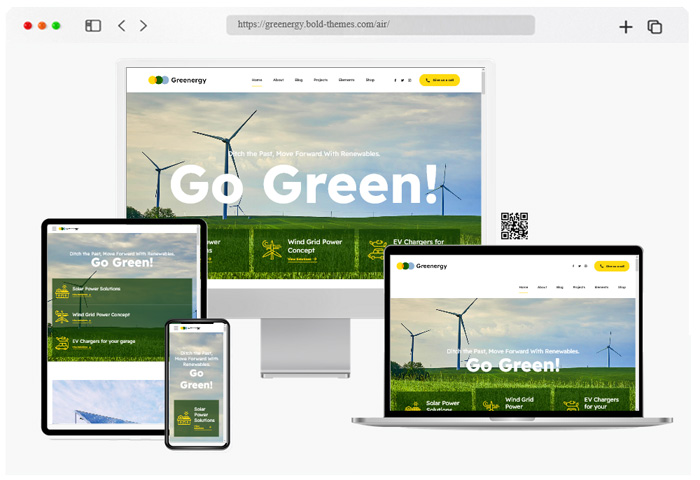 More info / download Demo
Soltech
Soltech is a WordPress theme made for Solar Energy, Wind Energy, Renewable Energy, Solar Plates, and Wind Fans. Soltech theme has a beautiful and unique design that will work best for your online web presence. It has a design that works on all major handheld devices and is 100% responsive.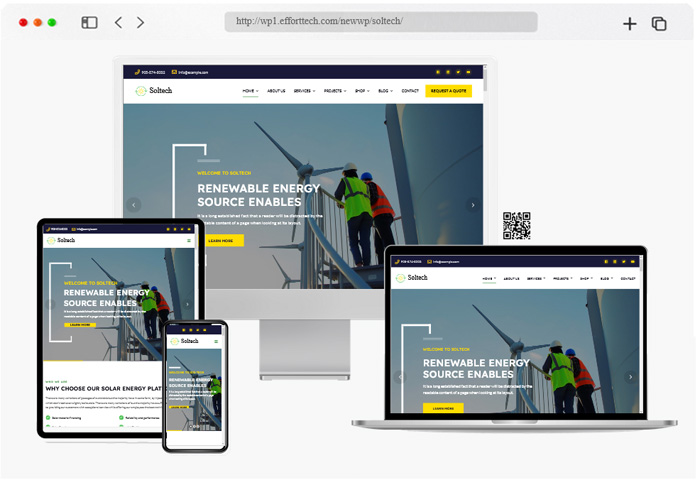 More info / download Demo