Whether you're running a sports team, a fitness center, a sports news portal, or a sports equipment store, having a well-designed website can significantly enhance your online presence and help you stand out in a competitive landscape. This blog post will introduce you to some of the top sport website templates available, designed to cater specifically to the needs of sports enthusiasts and businesses.
Selecting the right sport website template can significantly impact your brand's digital presence. From dynamic event coverage to online stores, athlete profiles, and more, there's a template to suit every sports-related endeavor. Keep in mind the specific needs of your audience and business when choosing a template, and remember to customize the design and content to reflect your unique brand identity. With the right template, you'll be well on your way to captivating your audience and achieving your online goals in the world of sports.
DreamSports
DreamSports is a versatile template designed to enhance your badminton business. It offers tools to empower both coaches and players, improve court performance, and ultimately drive significant success for your brand within the industry.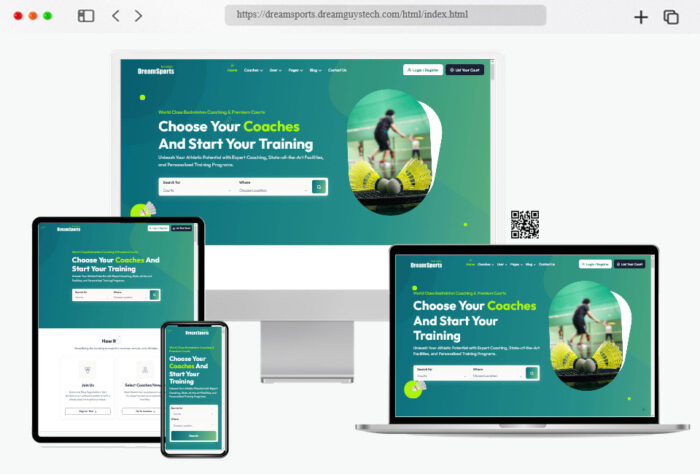 More info / download Demo
Gamestorm
Gamestorm is a captivating HTML template crafted for gaming studios. Its modern and sleek design presents the gaming world in an immersive manner, making it ideal for game developers, gaming events, and esports teams. Boasting striking visuals, smooth animations, and interactive components, Gamestorm offers an unforgettable user journey. Effortlessly personalize and exhibit your games, team members, news, and accomplishments. Elevate your gaming studio with the dynamic capabilities of Gamestorm.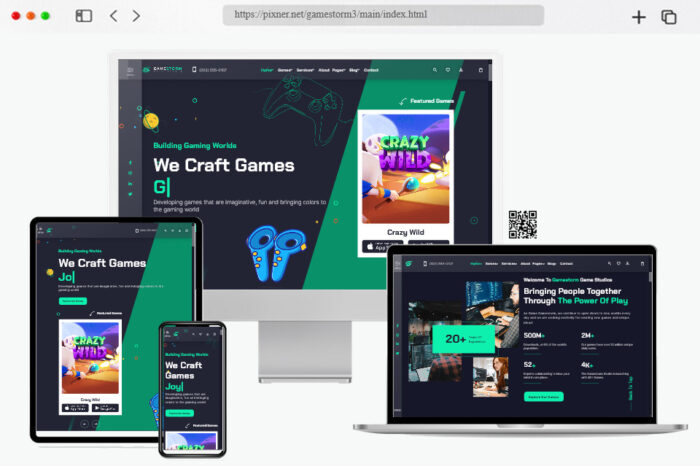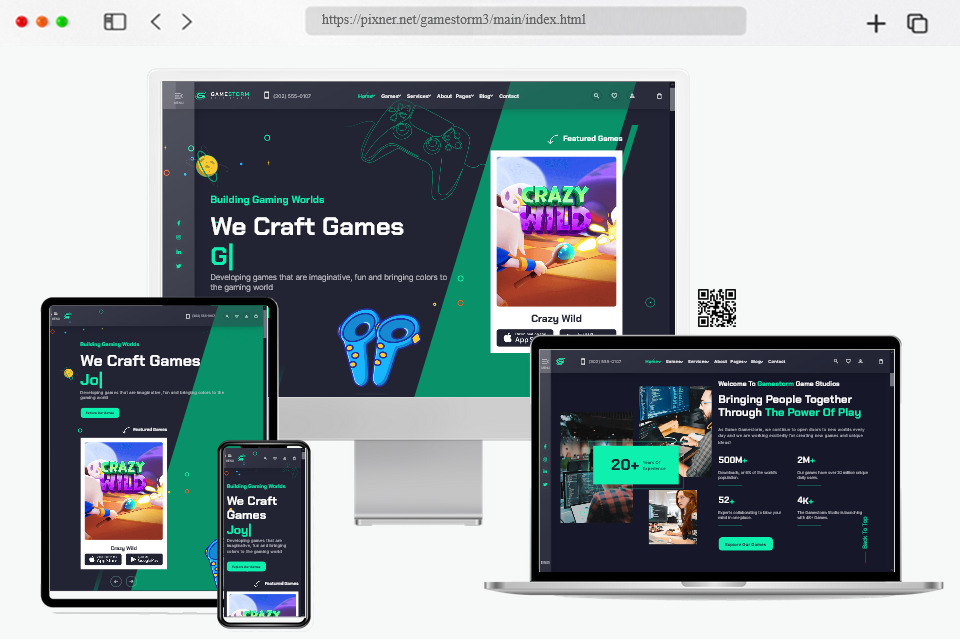 More info / download Demo
PGSports
PGSports is a contemporary HTML5 Template tailored for sports-related businesses. Boasting a clean and modern design, it utilizes Bootstrap 5 for a fully responsive and retina-ready layout. Notably user-friendly, this template eliminates the need for coding. PGSports offers an elegant platform to showcase your enterprise, meticulously crafted based on thorough research. It encompasses all essential elements and pages required to build a professional website with a modern touch.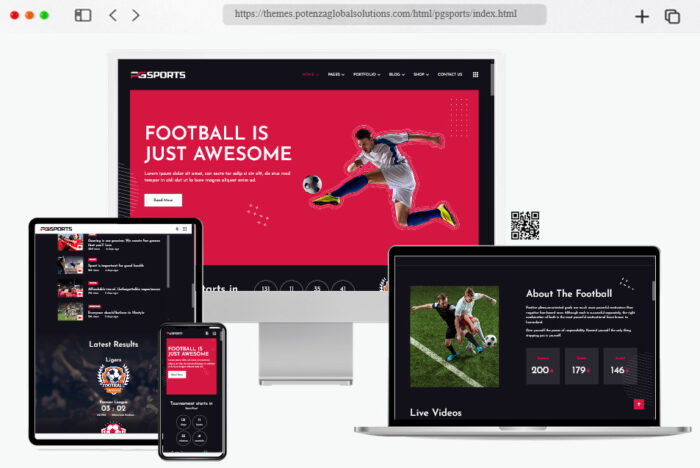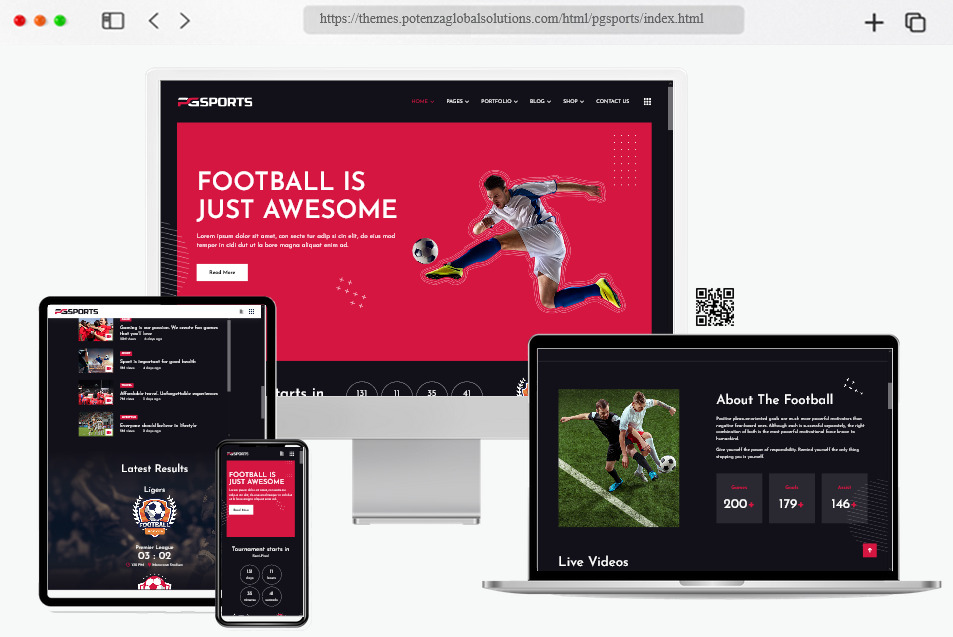 More info / download Demo
Kester
Kester Sports is a contemporary and stylish HTML template specially created for sports-related websites, including soccer news, gyms, sports clubs, and personal trainer sites. Its design embraces modern aesthetics, featuring clean lines, bold typography, attention-grabbing visuals, and a strong emphasis on imagery.
The homepage introduces a full-width header with an image slider showcasing key visuals and essential information. A compelling call-to-action encourages visitors to engage, sign up for services, or enroll in classes. The services page employs a grid layout to showcase different offerings, complete with transparent pricing and detailed descriptions.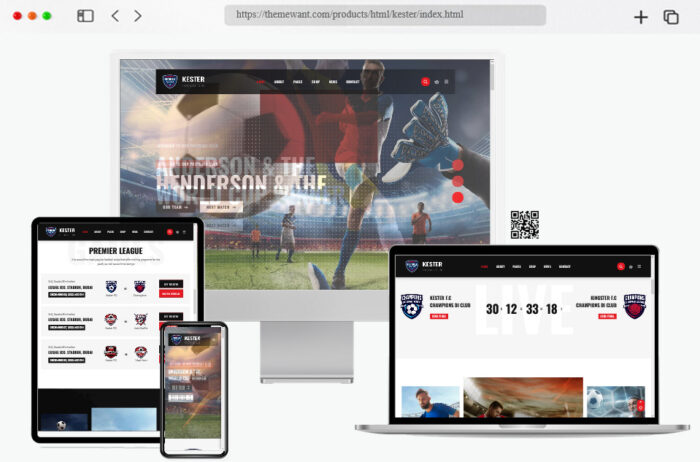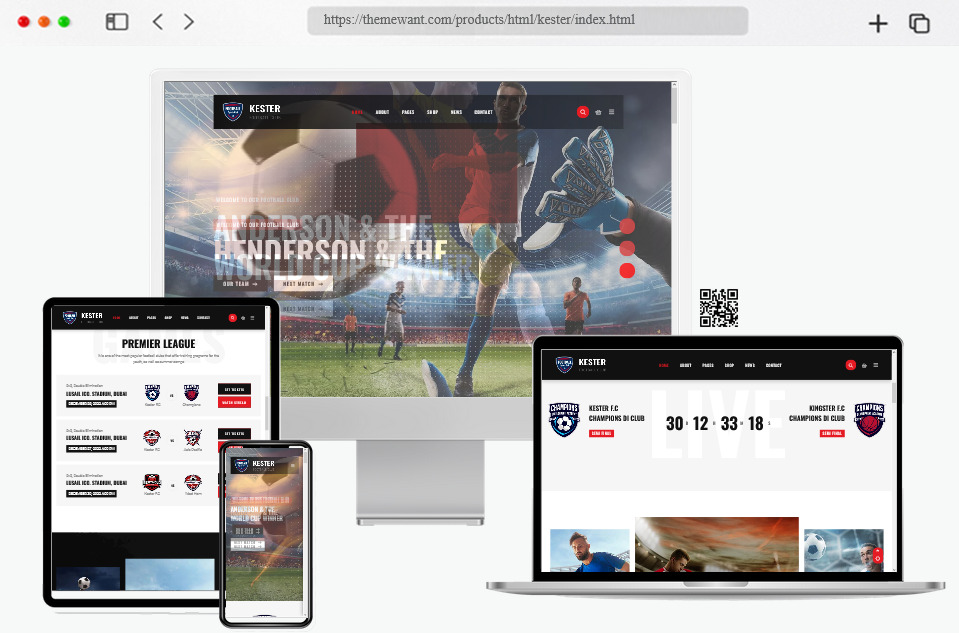 More info / download Demo
GolfLab
GolfLab is an HTML template tailored for golf club organization. Created to align with contemporary demands, it incorporates top-notch features to promote sports and recreation effectively. The template presents a comprehensive layout catering to refreshment amenities, featuring 2 eye-catching home pages and over 10 well-crafted inner pages.
Utilizing HTML5, CSS3, Bootstrap5, and SAAS, GolfLab ensures a modern and responsive design, coupled with W3 validation markup. This template is particularly suitable for those aiming to operate a sports club with refreshment services, making it an ideal choice for that purpose.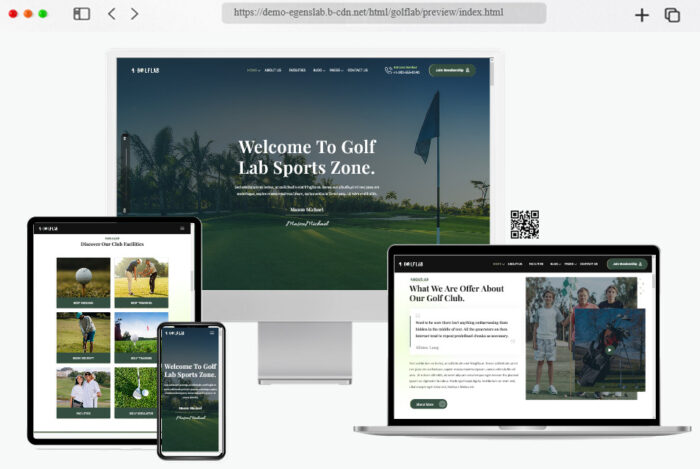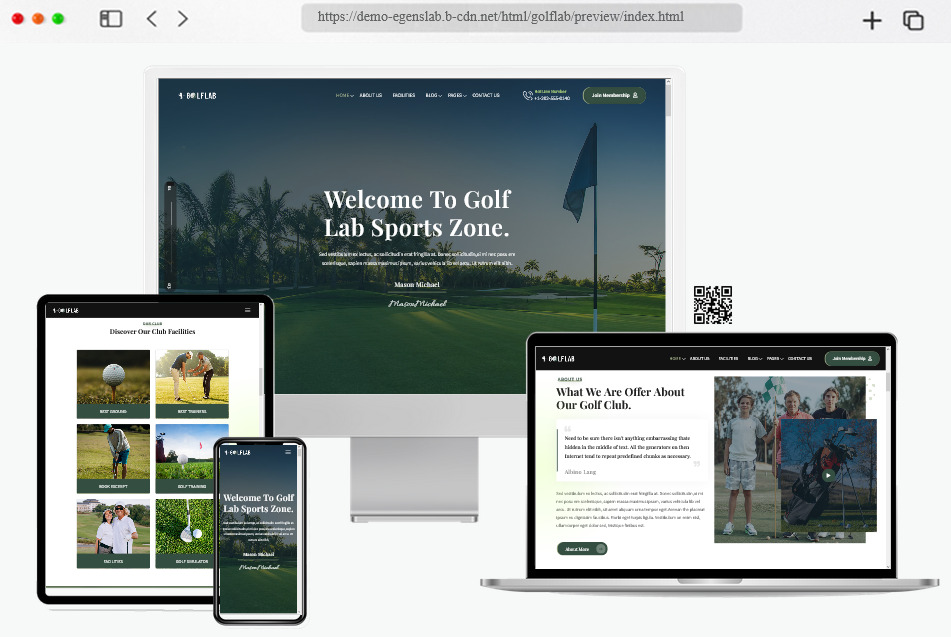 More info / download Demo
Adrive
The active sports website template offers a potent solution for enhancing your sports community's online presence. In today's digital landscape, online platforms often surpass the popularity of physical counterparts, especially for news dissemination. This holds true for sports publications, necessitating a strong online presence to attract a wider readership.
To establish a successful news portal, employing expert web developers is a common approach, but there's a more cost-effective alternative: the Adrive HTML sports club theme. This pre-designed product enables swift creation of a top-tier website within minutes. Designed as an all-encompassing solution for sports websites, it empowers you to quickly build a high-quality online platform for your sports-related content.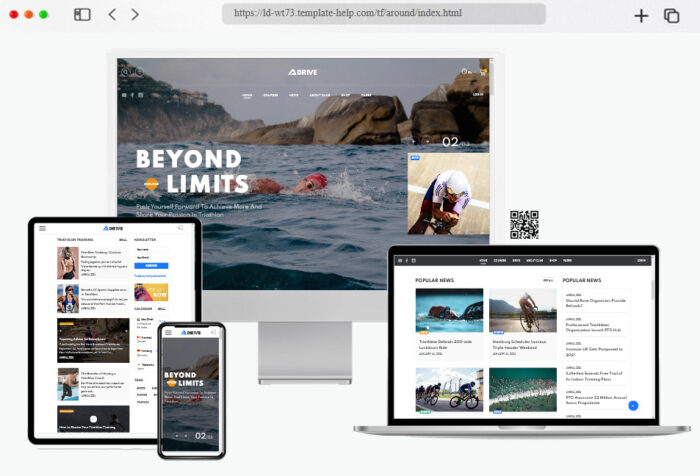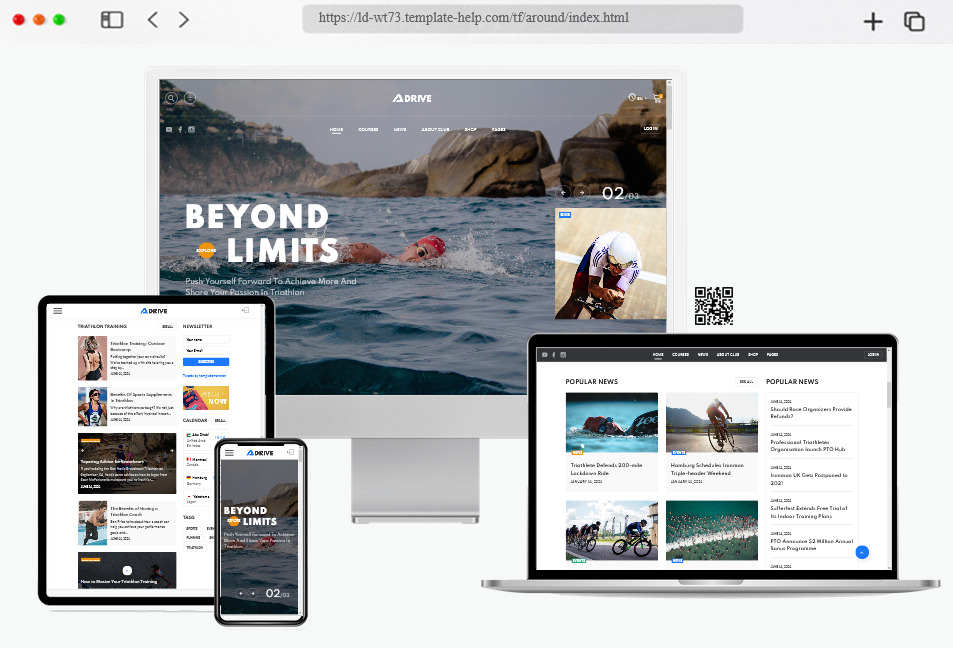 More info / download Demo
Dobby
Dobby is a clean HTML template designed for aquatic centers like Swimming Clubs, Scuba Diving Schools, Surfing Training, and Snorkeling programs. Constructed using Bootstrap 5.x and Sass, the template boasts a W3 validation and Retina Ready design, prioritizing user experience. Dobby stands as a premium choice, fully responsive across mobile, tablet, notebook, and desktop devices.
With well-organized source code adhering to best programming practices, Dobby ensures easy readability and comprehension. The template's high level of customization is facilitated by comprehensive documentation, enabling users to tailor it according to their needs.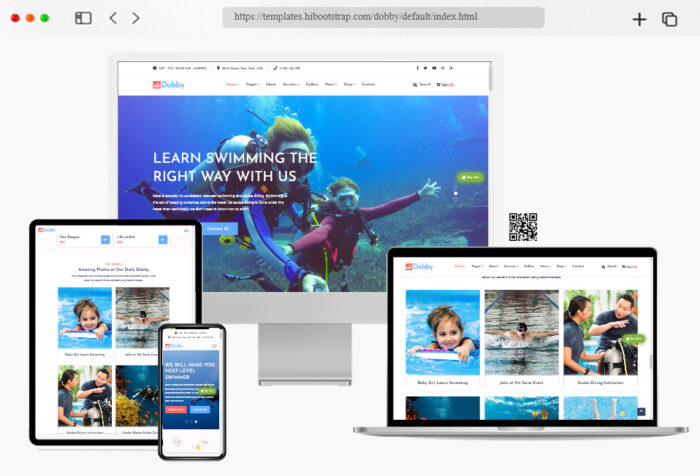 More info / download Demo