WordPress is popular CMS and  you can use to create a beautiful website or blog. It is Ease of use and versatility. WordPress is suitable for just about anybody – from the absolute novice to the advanced programmer.
When you manage a multi author blog you spend less of your time writing articles and more time reviewing articles, scheduling articles and managing authors.
WordPress provide easy option for controlling member.  some of you miss understand about define role for member, so today i will show role for wordpress users:
You can define the role of new member to five types:
1. Subscriber (Who can login access to admin panel but he don't have right to post, delete or modify anything, they can only view and edit the profile)
2. Contributor (Who can login access to admin panel and have right to post, delete and modify only their own post during the post not yet public, all post need waiting confirm to public by Editor or Administer )
3. Author (Who can login access to admin panel and have right to post, delete and modify only their own post, but no right to delete or modify post of other authors)
4. Editor (Who can login access to admin panel and have right to post, delete and modify all articles)
5. Administrator (Who have all right in admin panel)
Managing Authors/Member
Anyways, WordPress also have more plugin that allow edit user role with multiple options. Bellow is useful wordpress plugin for users option.
Adminimize is a powerful free plugin that lets you control who has power over every aspect of your website. You can deactivate every possible option you can think of and control what admin, editors, authors, contributors and subscribers can do. The plugin automatically recognises any new user groups you have created too.
In short, it gives you complete control over what every user on your site can and cannot do. It works well with a number of other popular plugins too and is updated fairly regularly.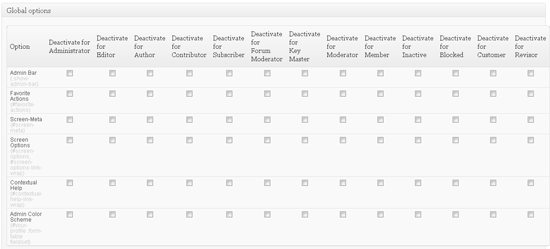 A large percentage of blog owners won't need the extended functionality that Adminimize provides. WordPress does not allow contributors to upload images so it's a useful way of adding this functionality easily (if not, it's a pain for guest posters to add images to posts).
In short, User Role Editor allows you to control exactly what each user group can and cannot do.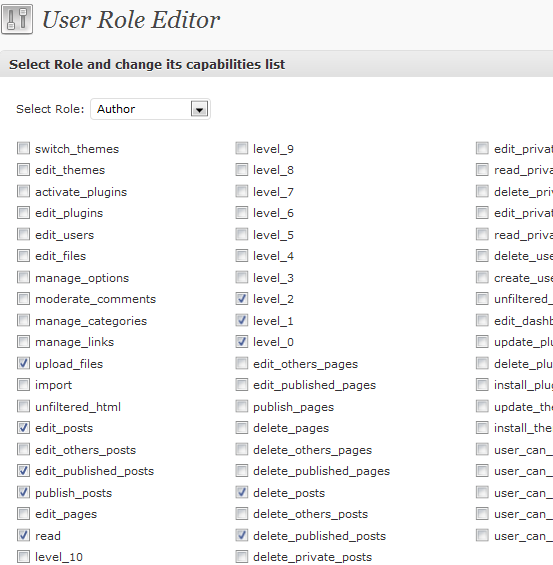 Like User Role Editor, the Members WordPress plugin features a useful role manager that allows you to modify what certain user groups can and cannot do.
The plugin lets you control who can see content using shortcodes. By using this feature you can post secret messages to authors and staff or create private informational pages for them (everyone else will see a blank page).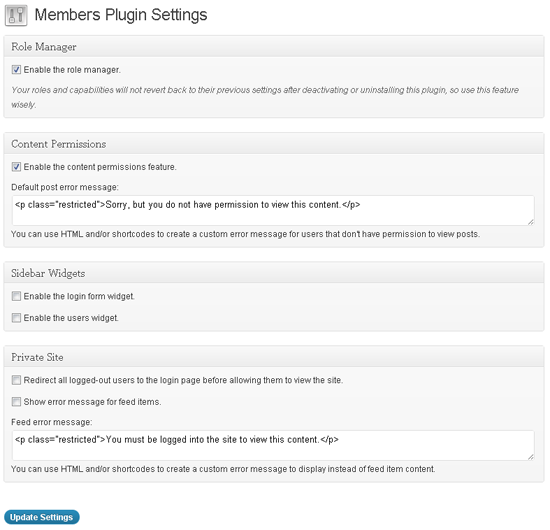 What sets Dashboard Notepad apart from other notepad plugins is the ability to configure who can read the notes and who can edit them. It's a useful way of communicating with your staff and leaving notes for yourself for future articles.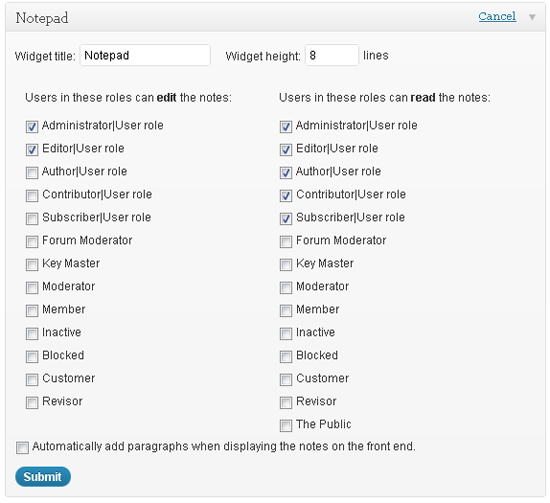 Yoasts Blog Metrics makes it easy to monitor exactly what sort of contribution each author is making to your website. The plugins shows the average number of posts per month, average number of words per post, average number of comments and average number of words in the comments. It's a useful way of gauging the value of each of your authors.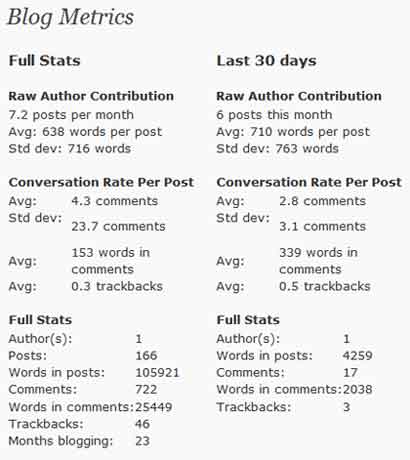 Lets you remove certain controls of the post editor area from certain user groups. For example, for contributors you can remove the ability to set the post slug or featured image for any articles they submit.