As the world moves toward a more safe future, the need for wind and solar energy keeps growing at a very fast rate. With the renewable energy industry on the rise, it is important for companies and organizations in this field to have a strong online presence. In this blog post, we will look at some of the best website templates for wind and solar energy. These templates are made to help businesses and individuals show off their renewable energy solutions and spread the word about a greener future.
Energix
Energix is a Minimalistic Template for Clean Energy Advocates. Key features: Clean and modern design, intuitive navigation, optimized for speed and performance, customizable sections for highlighting projects and achievements.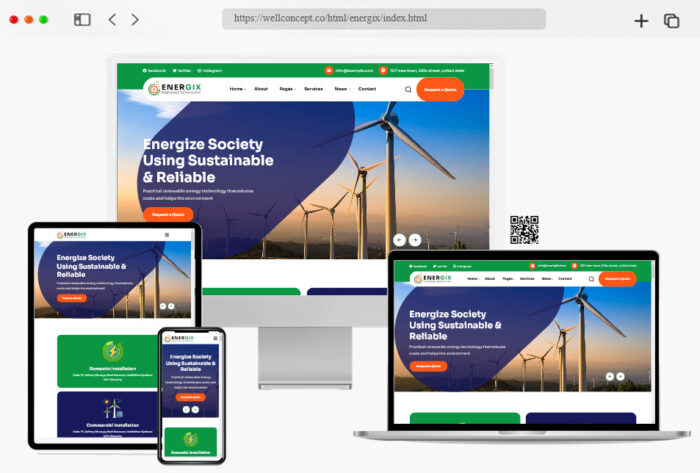 More info / download Demo
Greenly
Greenly is harnessing the Power of Visuals for Sustainable Energy Brands. Key features: Stunning visuals, video integration, parallax scrolling effects, responsive design, integration with renewable energy plugins and tools.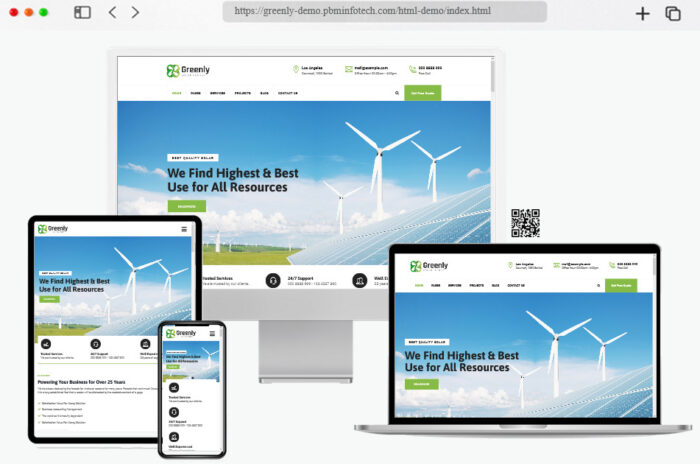 More info / download Demo
Capatel
Capatel is a illuminating Your Solar Energy Business with a Vibrant Design. Key features: Solar-focused design elements, dynamic color schemes, interactive maps for showcasing solar projects, testimonials section, energy efficiency calculators.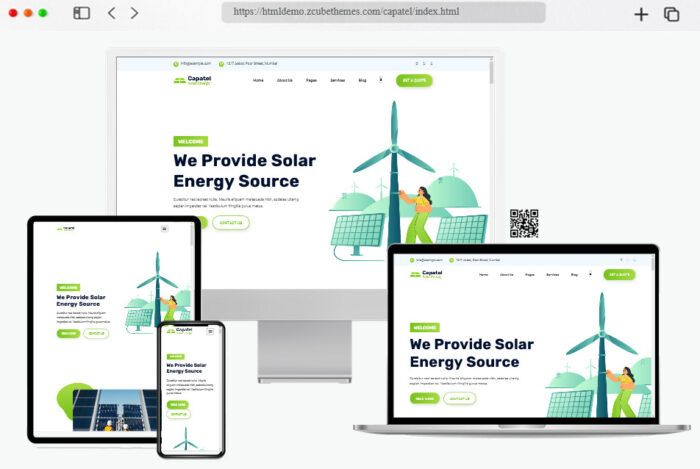 More info / download Demo
Solatec
Solatec is Captivating Wind Energy Enthusiasts with a Dynamic Template. Key features: Wind turbine imagery, animated elements, full-width image sliders, interactive charts and graphs, event integration for renewable energy conferences.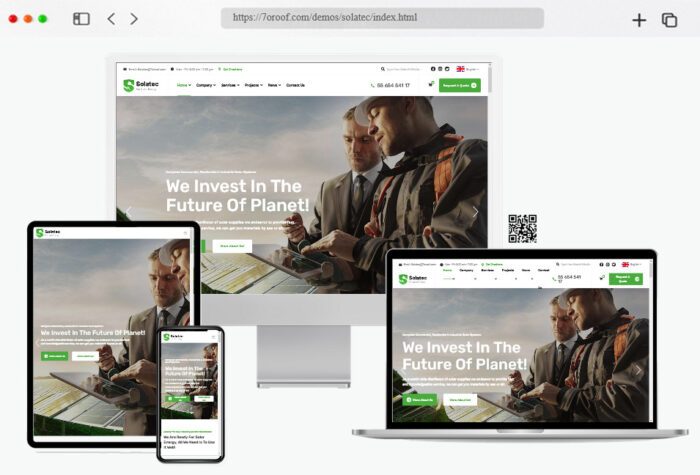 More info / download Demo
SPower
SPower is embracing Cutting-Edge Technology in Sustainable Energy. Key features: Futuristic design, advanced animations, integration with IoT devices and smart energy systems, dedicated sections for showcasing innovative technologies.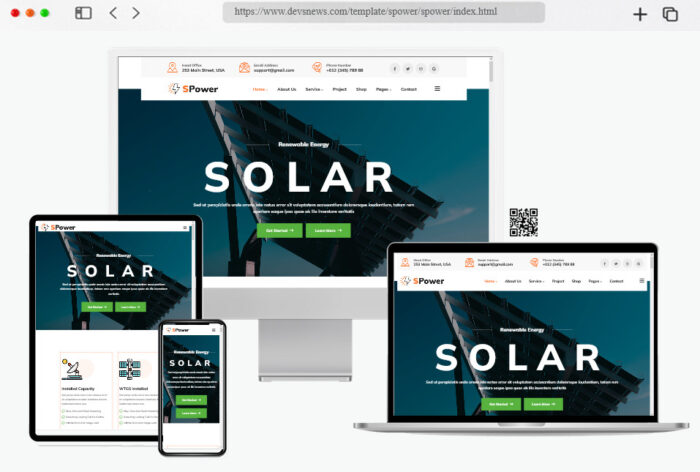 More info / download Demo
R-energy
R-energy is a empowering Sustainability with a User-Friendly Design. Key features: User-centric layout, clear call-to-action buttons, mobile optimization, blog integration for sharing renewable energy insights and news.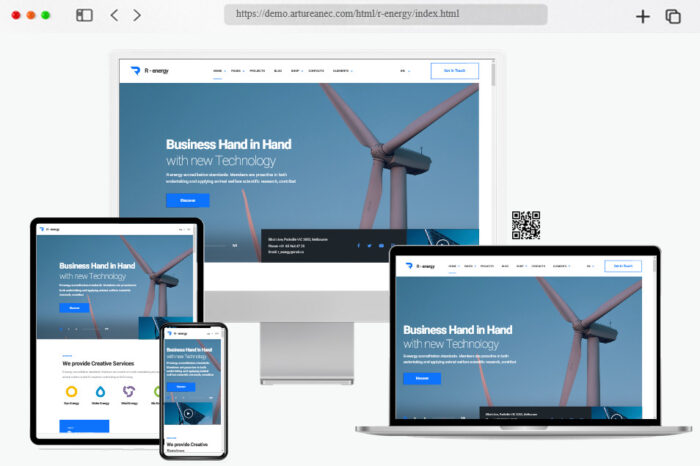 More info / download Demo
Solar
Solar is a Promoting a Cleaner Future with a Professional Design. Key features: Professional and corporate design, service and product sections, team profiles, case studies, client testimonials, integration with social media platforms.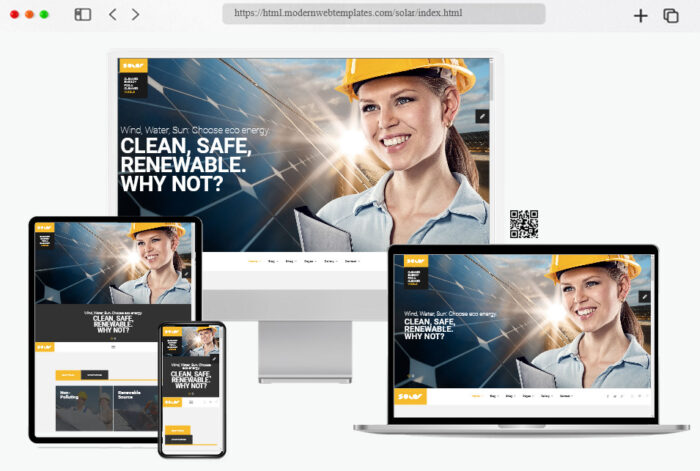 More info / download Demo
Typhoon
Typhoon is  showcasing Renewable Energy Research and Development. Key features: Research-oriented design, publication showcase, project portfolio, team and partner profiles, resource library, newsletter subscription.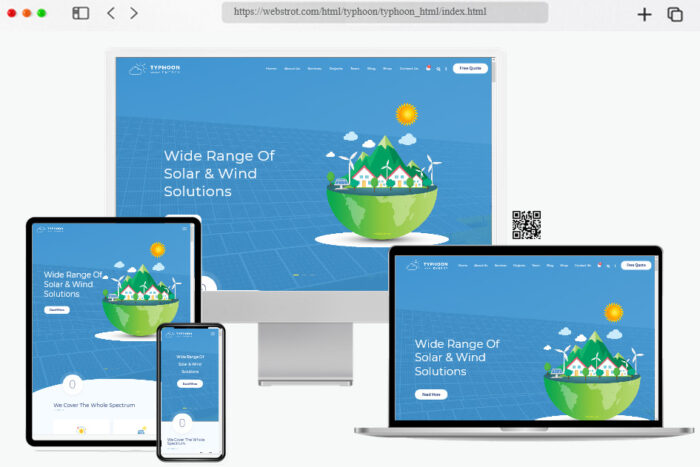 More info / download Demo
Solar Tech
Solar is a Brightening Solar Installation and Services Businesses. Key features: Service-focused design, pricing tables, request a quote form, before-and-after image sliders, integration with solar energy calculators.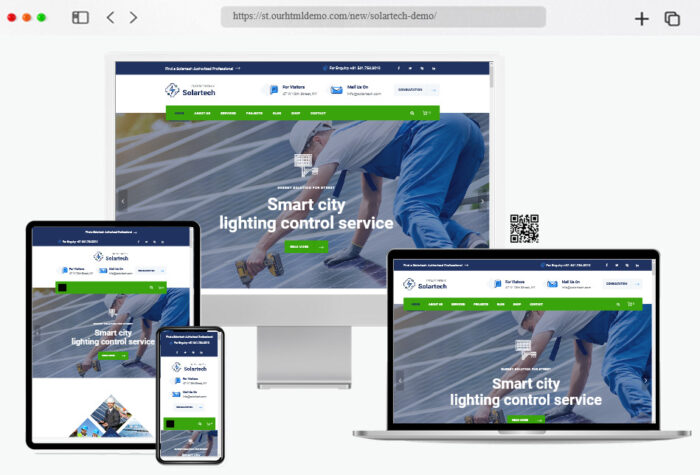 More info / download Demo
Energia
Energia is a Building an Engaged Community for Sustainable Energy Enthusiasts. Key features: Community-driven design, discussion forums, event calendars, volunteer opportunities, blog and news sections, integration with social sharing tools.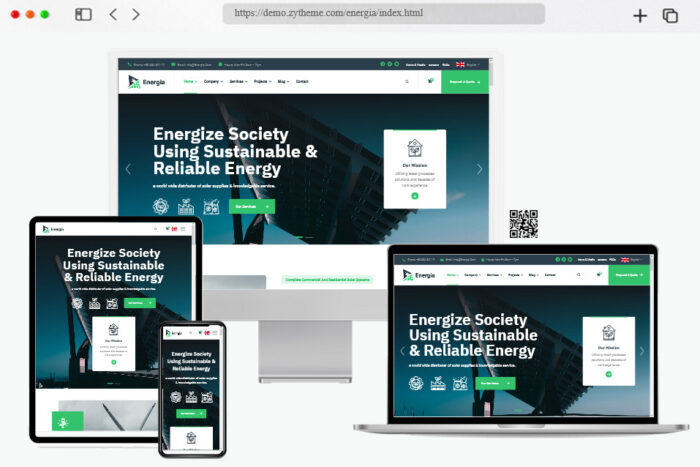 More info / download Demo
Energy
Energy is a new clean, ultra-modern, and purpose-built HTML template designed for energy efficiency, energy conservation, and environmentally responsible technologies websites.
In addition, you will have multiple options for headings, footers, breadcrumbs, and copyright! Last but not least, it includes Visual Page Builder, a tool that allows you to create distinct pages that reflect your individual vision on your website!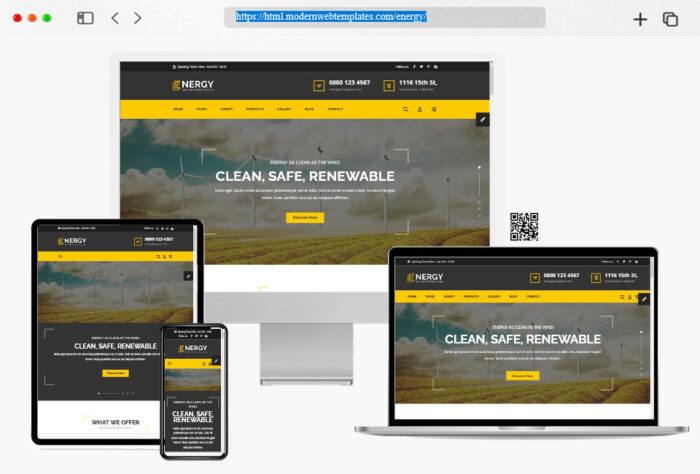 More info / download Demo
Conclusion
As the renewable energy sector continues to expand, having a compelling online presence through well-designed websites becomes crucial for businesses in the wind and solar energy industry. By selecting the right website template, renewable energy companies can effectively communicate their message, engage their target audience, and contribute to a sustainable future. Whether it's harnessing the power of wind or embracing the energy of the sun, these top wind and solar energy website templates for 2023 offer a powerful platform to drive the clean energy revolution forward.