If you want to make a website to promote, buy, sell your music, or the tracks from other artists and make them available for streaming, then the WordPress Music store theme from Rascals could be just what you are looking for.
This theme has an attractive design that will really catch the attention of your audience, while also making it very easy for them to listen to your uploaded audio content. By using WordPress and this music theme together and it also allow your listeners to save their preferred music to their favorites, and also, depending on how your configure, buy the music directly from your music website. This eprom music WordPress theme that offers the same music eCommerce experience and features.
This eCommerce music theme combines lots of great features with an attractive design. However, with many other themes competing in this space, read on to find out if this is the best choice for your project, in our Music WordPress theme review.
Features of the EPROM Music WordPress Theme
R-panel is a very powerful template management system. It allows you to easily and quickly customize our theme for your needs, and – best of all – you don't need advanced skills to use it! It is also not branded – you don't have to worry that someone will notice that you are using our system.
You can easily change your CSS style or add Javascript code using our R-panel, additionally system will highlight code syntax. Don't worry – the code will stay untouched after upgrading the theme.
Not quite familiar with CSS? You can use Color Picker or Background Manager and system will generate proper code itself – it's easy and fun!
In our R-panel you have also easy access to Cufon and Google Web fonts libraries, that makes over 400 fonts which you can use in your theme. Create as many sidebars as you need! You don't have to stay with just one or two sidebars for all your pages and posts anymore. You are now able to create multiple sidebars with just few clicks.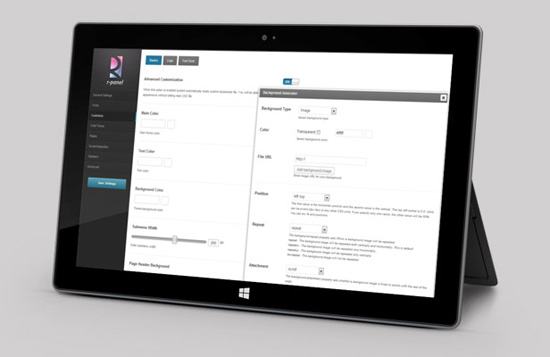 Shortcodes Manager
Now you have an easy way to put shortcodes in your content. Click on the blue button in your WordPress editor – you will see a pop-up window with a list of available shortcodes. Select shortcode that you want to put in the text and press "insert" button. That's all! Now selected shortcode will appear in your text. It's THAT easy!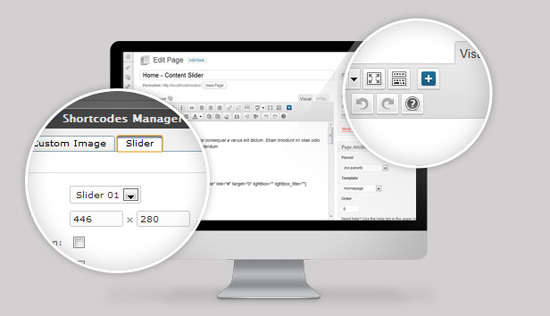 Events Manager
With our new Event Manager you can set repetitive and multi-day events. You can use counter which will countdown time to next event. In events archive they will be automatically switched from future to past after they will occour. Localization of every single event can be shown by Google Maps integration.
Full localization
All of Rascals Labs themes are Internationalized (I18n). You can easily translate them to your own language.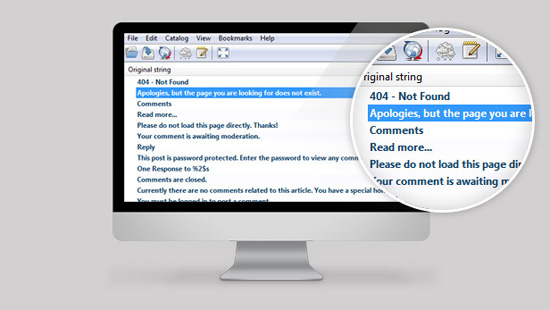 Cross-browser compatibility
Our main goal was to create a template layout which is highly compatible with almost all the browsers like Internet Explorer, Firefox, Safari, Opera, Chrome etc. Cross browser compatibility and W3C validation of our themes are crucial in the successful running of the website.

Complete list of features.
Theme based on shortcodes – By basing on shortcodes and by using grid layout you can create the page as you want. No plain pages limit.
Responsive Layout.
Smooth CSS3 Transitions.
Cufon Font Replacement and Cufon fonts Manager.
350+ Fonts Available (Cufon and Google Fonts).
Unlimited Colors.
Background Generator – Simple way to create a different background header for each page, post…etc.
2 Sliders Nivo Slider and Revolution Slider – you can add them to each pages and posts such as regular pages, full-width pages, releases page, project page, event page…etc.
6 Custom posts types:

Releases (drag drop ajax sorter).
Gallery (drag drop ajax sorter).
Events Manager.
Artists (drag drop ajax sorter).
Nivo Slider (drag drop ajax sorter).
Tracks Manager (drag drop ajax sorter).

4 Custom widgets:

R-Posts – Displays latest blog posts with thumbnails.
Twitter – Displays latest tweets.
R-Flickr – Displays photos from flickr.
R-Comments – Displays recents comments.

Managing layout has never been so easy: just choose and use!
XML demo content for fast setup.
Custom style shortcodes with Shortcodes Manager.
Unlimited sidebars.
Complete set of Instructional Training Videos.
Full localization – template and administrative interface.
Supports image, video or souncloud for releases thumbnails.
Gorgeous jQuery enhancements.
Unlimited blog pages.
Powerful administration panel.
HTML5 and CSS3.
Wide pages and posts.
Cross browser compatible.
Many back-end options to customize the theme.
Clean, well-commented, and organized code and files.
Bulit in full working AJAX contact form (without page refreshing and setup in admin panel).
Layered and sliced PSD Files Included.
Images in live preview and start page are not included to the template. The code on the live preview is compressed and does not include code comments.
Server requirements
WordPress 4.0
MySQL 5 or higher
PHP 5.2 or higher
cURL library support (compiled into to PHP) with https protocol
GD 2 library support
Your domain's server must give the correct MIME type (content type) for all media URLs.
Conclusion
The Eprom music theme is available from ThemeForest, where it can be purchased for $59. This allows you to use the theme on the music eCommerce website.
The highlight of the Eprom theme for me, is the way the audio player continues to work as you navigate your way around the website. Rather than reloading the player each time you change pages, the use of AJAX means this never happens and your visitors can continue to preview your music, uninterrupted.
The Eprom theme is the music WordPress theme out there and its the right choice if you are looking to get the best music eCommerce site experience using WordPress.
Whether you want to sell music online, or simply showcase your work, and the work of others, the Eprom theme allows you to do that and more in high quality surroundings. With more features expected to be added to the theme in the future, if there is the demand, Eprom looks like one product that will only get better over time. Find out more about eprom music theme