Looking online store template? this free responsive eCommerce website Templates, perfect to create a eCommerce store like Shoes, Clothes, Cosmetics, Fashion products shop or any other shop. The online store HTML templates which are suitable for all type online stores. It is full all possible features which are required for building any type of template. If you'd want, since the layout can be easily adjusted to any niche and you can edit the pictures. It is fully responsive free eCommerce website templates and easily usable with any device without removing any content! eCommerce multipurpose responsive templates aimed to meet each and every of your eCommerce needs. It was developed with the application of the latest innovations available in web design field for the eCommerce niche at the moment. This template comes with four child themes, ready-made designs for fashion, spare parts, furniture and electronics. Apart from multiple features and modules common for all html5 template, the eCommerce theme can boast the following ones that will surely sweeten the deal for online business owners.
Ustora
Ustora is free bootstrap eCommerce template ideal for digital store, phone store, accessories store. The ustora eCommerce template provides your store an additional informative blocks on the homepage, such as free shipping, 30 days return, secure payments,  new products and contact information, nice images with texts.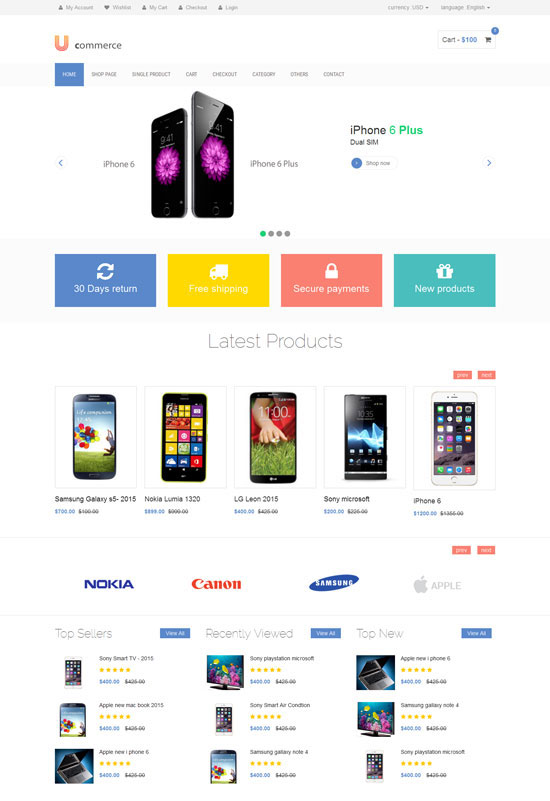 demo more info / download
Sunshine
Sunshine Fruit and Vegetables HTML template for online vegetable stores, greengrocers, organic food e-commerce websites, and more.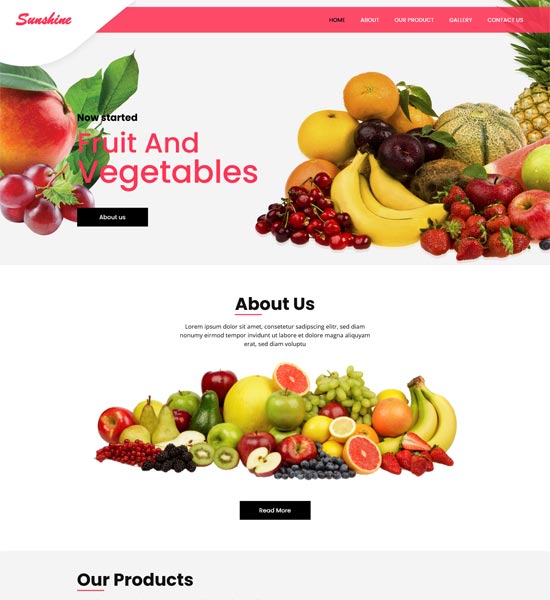 more info / download demo
Sixteen Clothing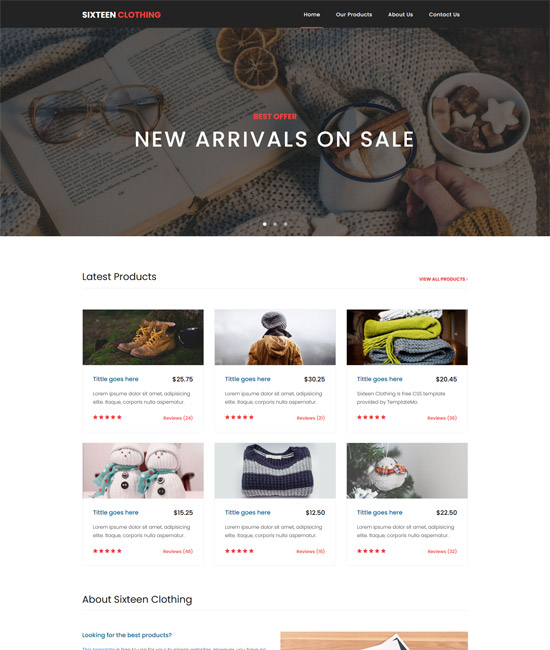 more info / download demo
Show eBooks
Show is a free html5 starter template perfect for a website offering e-books and bound books sold online. It is a one page template and has smooth animation on some elements of the page.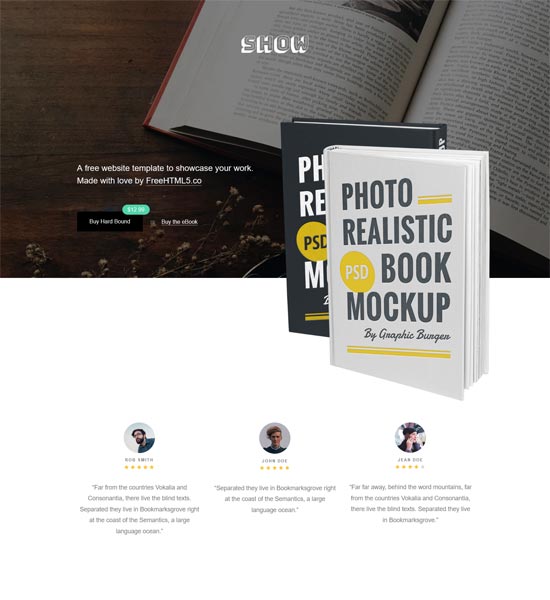 more info / download demo
Glorified
Glorified Free Bootstrap 5 e-commerce website template, this template feature is unique Silder, contact page, 404 page, promotional offer section, support area, customer area, newsletter area, this template can use store , shop, fabric, marketing and any Devlopment site Fantastic support and much more.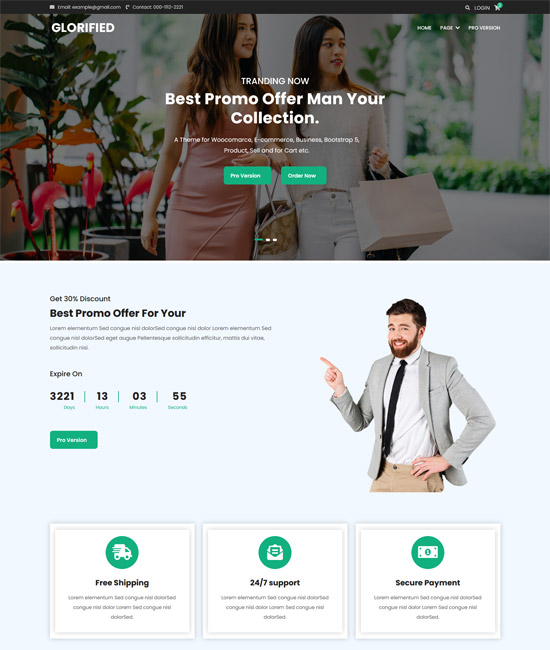 more info / download demo
Timups
Smartwatch Timups HTML5 Template Website designed for all devices Responsive, creative, powerful and multipurpose eCommerce HTML5 template.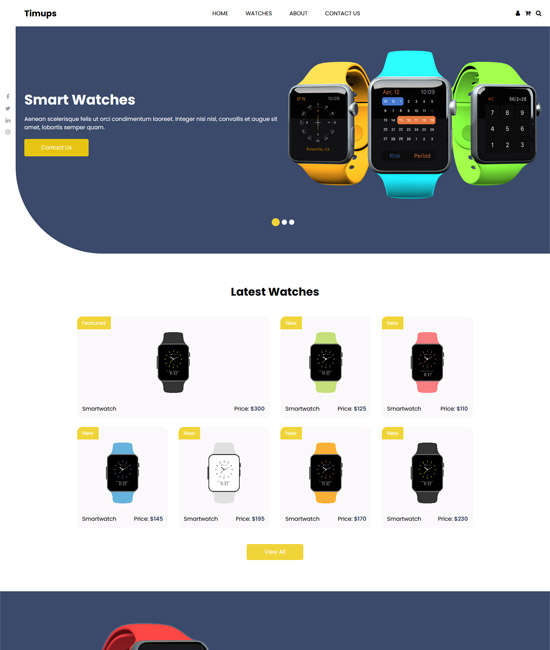 more info / download demo
Zay Shop
Zay Shop is a Bootstrap 5 beta 1 HTML CSS ecommerce template for your online stores. This green template included the product listing page, product detail page, about page, and contact page. You can add more pages as you need.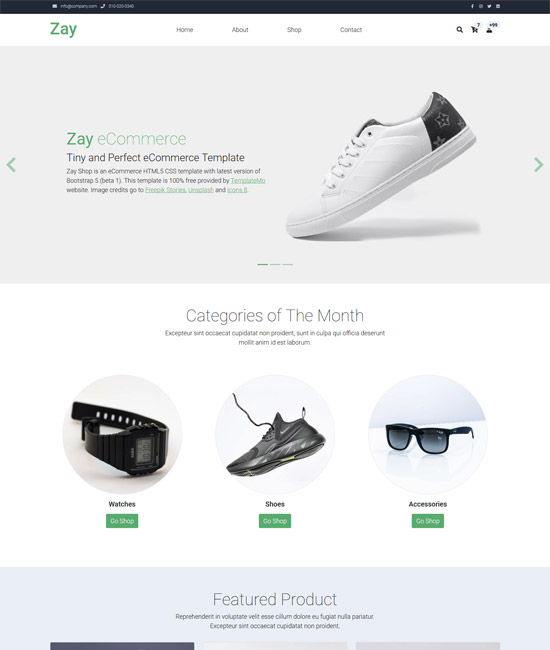 more info / download demo
Fior
Fior Flowers Shop HTML5 Template is Florist, Flower Shop, Flower Arrangement, Flower Decoration, Flower Garden, Online Flower Shop, Wedding Flowers, Bouquets, Modern Bouquet Store Template Responsive HTML built with the Bootstrap 4 framework.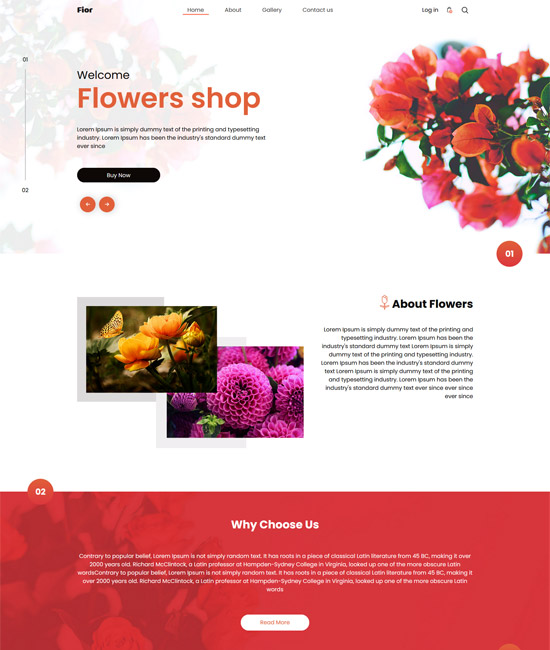 more info / download demo
Sprystore
Sprystore is a trendy website template with a clean and responsive design. It includes 7 customizable HTML pages specially designed for online fashion stores.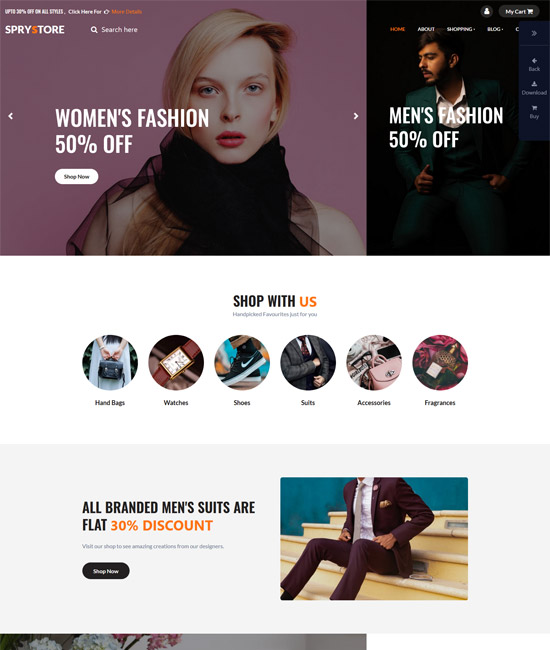 more info / download demo
Eatveg
Eatveg Free Vegetables HTML Website Template downloaded and designed for food stores and large supermarkets, organic food markets for agricultural products and food delivery services.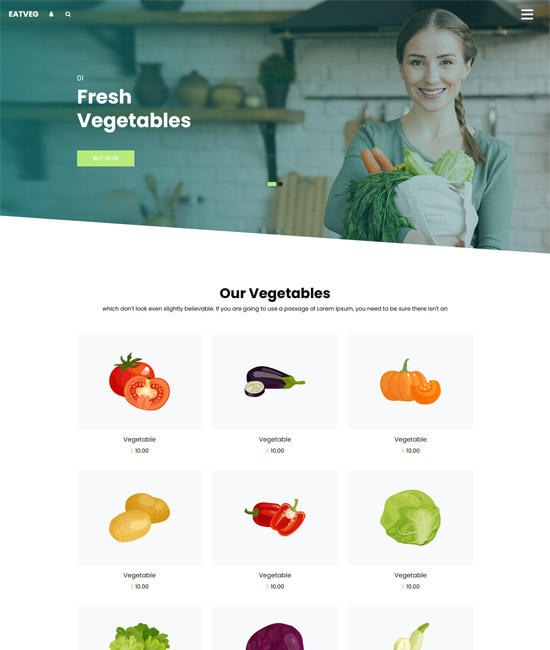 more info / download demo
Slark
Slark Free Fashion Shop HTML Template ideally designed for an impressive multipurpose shopping store template, suitable for any type of online store and e-commerce business.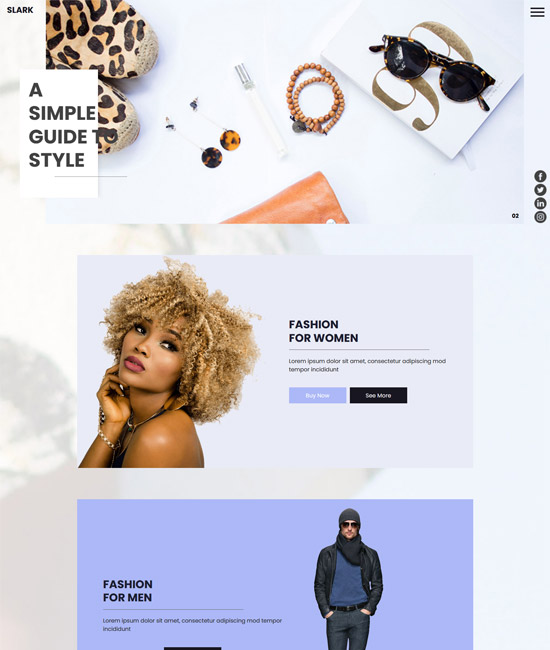 more info / download demo
Floram
HTML Floram Free Fruits website template mainly designed for fresh fruit or vegetable market, shopping, grocery, food, wholesale market and similar websites.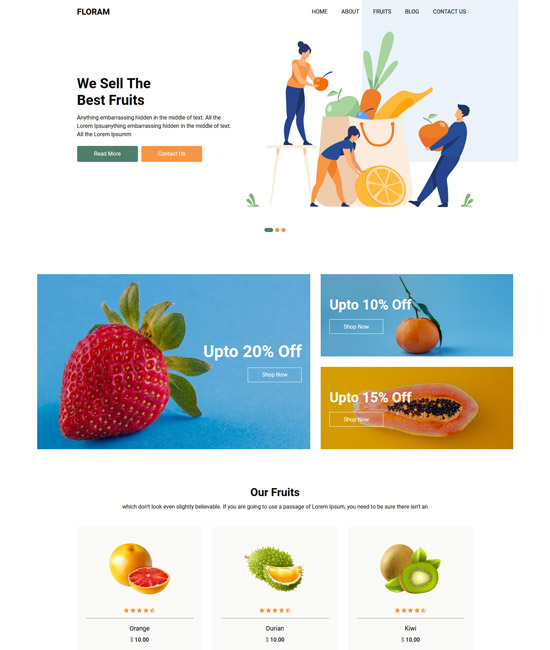 more info / download demo
Watcher
Watcher Free Watch HTML template designed to make the online store to sell wrist watches, table clocks, wall clocks, digital clocks and LED clocks.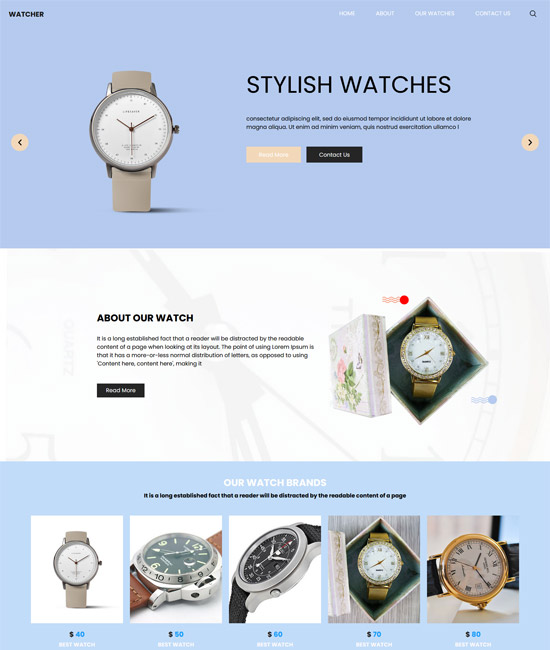 more info / download demo
Minics
Fully customizable Minics Free Online Ecommerce HTML Template suitable for Ecommerce websites of any category to start your own online eCommerce business.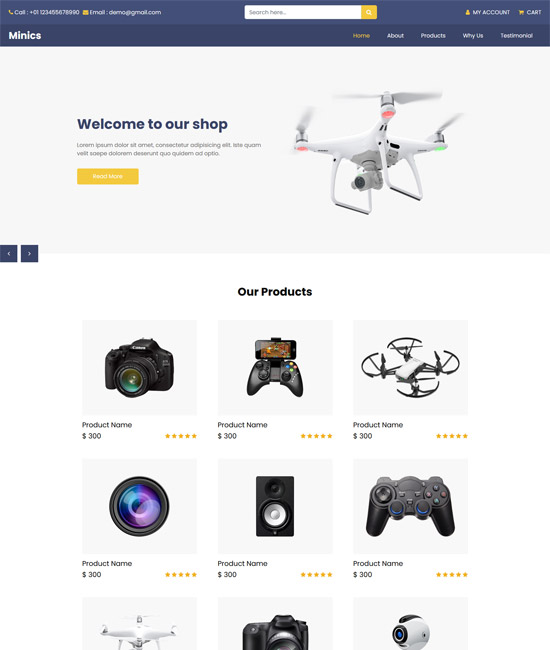 more info / download demo
Healet
Healerless jewelry website template designed and ideal for jewelry stores, ornaments, watches, smart watches, cosmetics and other online luxury product businesses.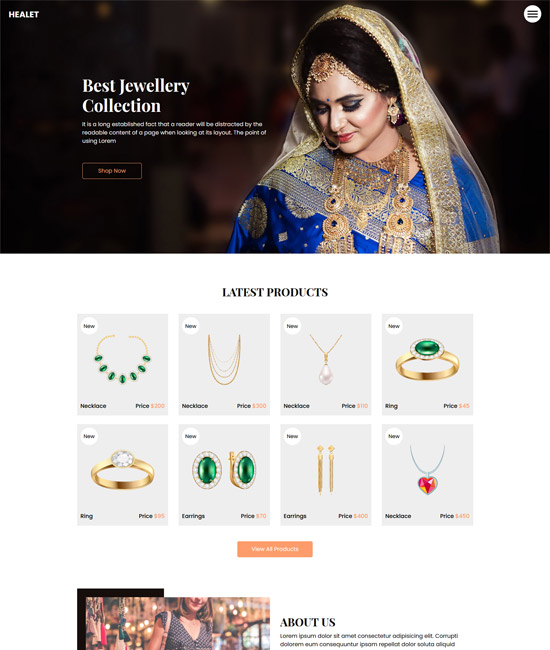 more info / download demo
Edgecut
Edgecut Furniture website template for furniture business or e-commerce sites, which is built on prior knowledge and experience in this responsive industry design.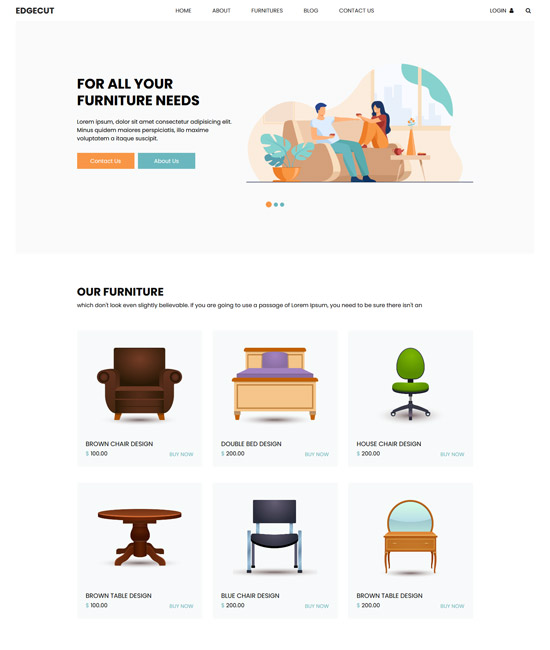 more info / download demo
Handtime
Handtime Free Watches Website Template ideal and designed for the showcase of the online watch store or multiple products from the same range of watch collections.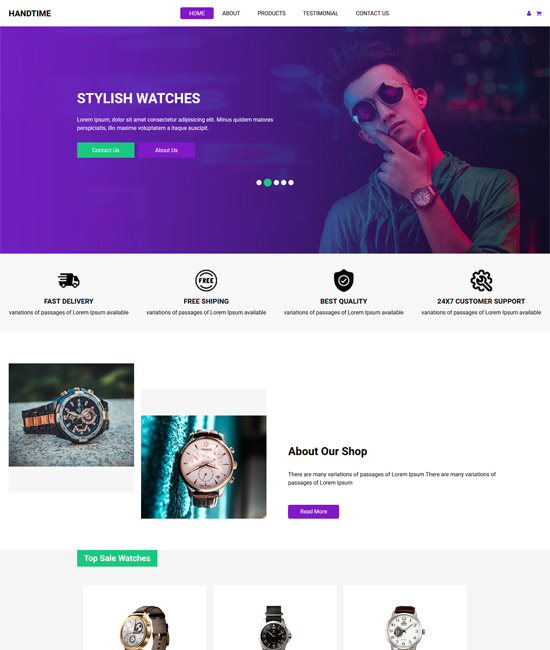 more info / download demo
Giftos
Giftos Free Gift eCommerce Shop Template ideally designed for gift shop, watches, mobiles, rings, wholesale market and similar websites.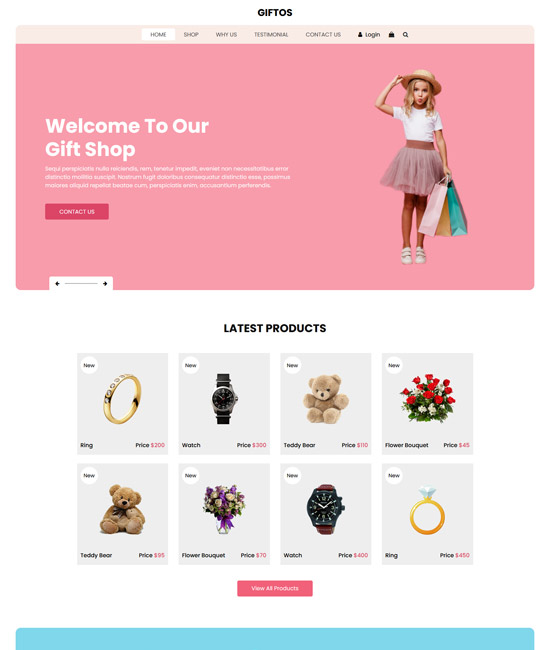 more info / download demo
Digitf
Digitf Furniture website template designed beautifully for wooden furniture for homes, offices, furniture stores, home decor and interior design related businesses, responsive design for all devices.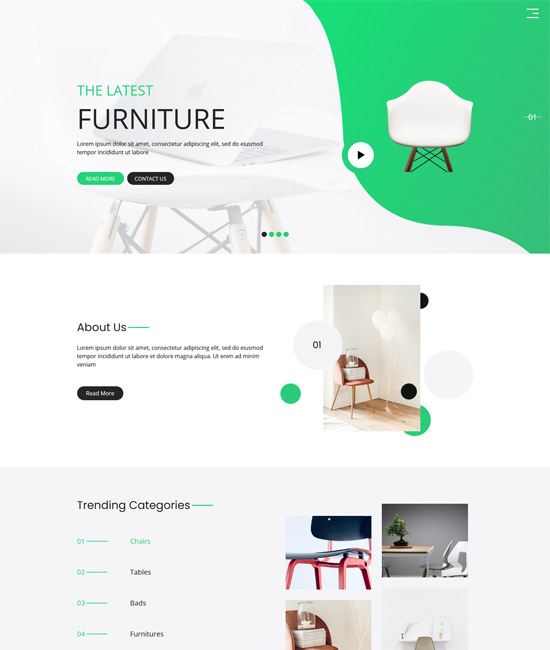 more info / download demo
Frica
Frica Simple Ecommerce HTML Template for Online Store created for individuals and businesses who want to publish their eCommerce website store online to expand their business worldwide.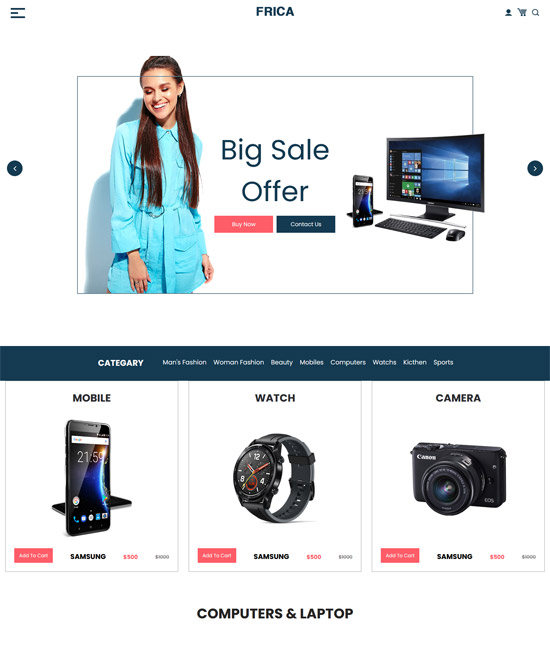 more info / download demo
Eflyer
Eflyer Free Shopping HTML Template is ideal for any online shopping website or eCommerce store with minimal design focus on online products, suitable for any category.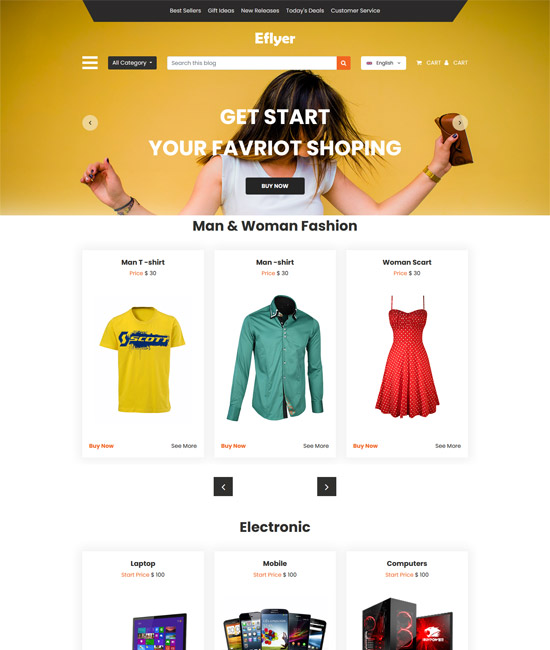 more info / download demo
Caraft
Craft Online Shop HTML template ideal for interior design, home decor, decor, art decor, furniture, architecture construction business, and responsive design decorating service.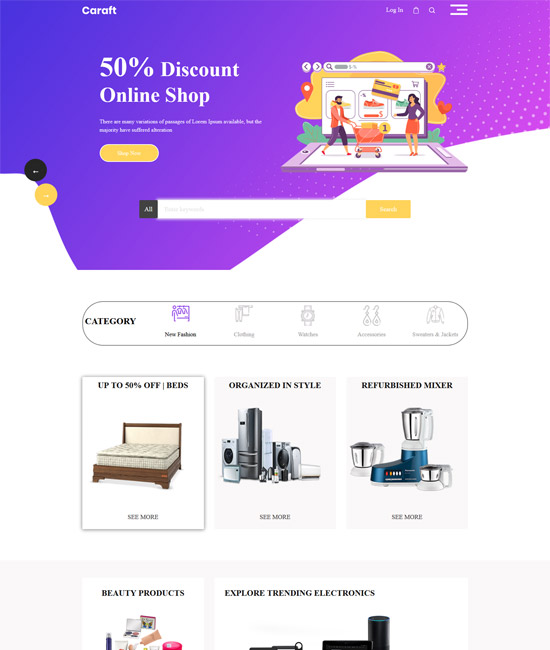 more info / download demo
Sungla
Sungla Glasses Shop Html Template is a free online fashion store website template that gives you a solid design to start your own glasses store business. Download now and create your own website today!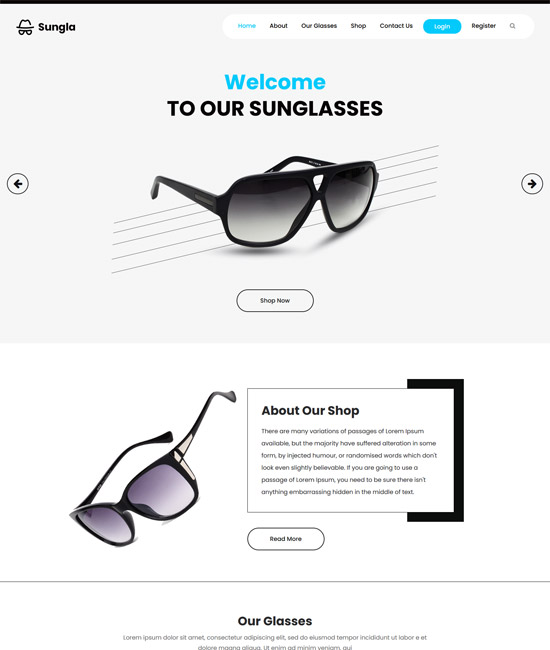 more info / download demo
Zezmon
Zezmon Responsive Ecommerce Html Template is one of the best free website templates for accessories, bags, jewelry, shoes, furniture, or any type of product that you want to promote online professionally.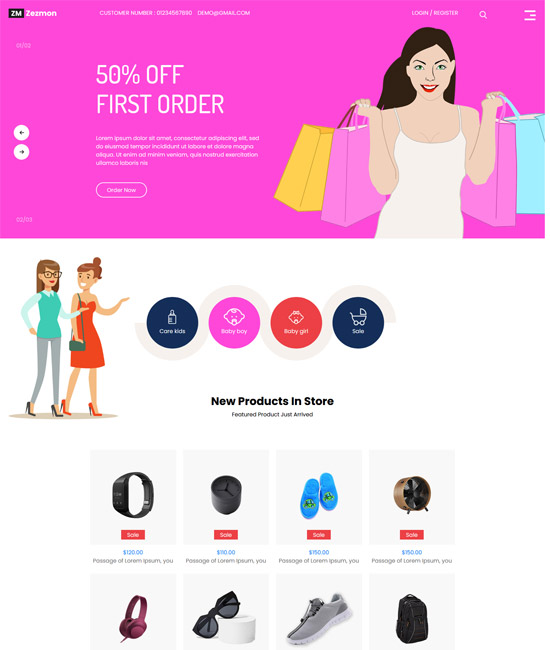 more info / download demo
Cla
Pullo Shoes Shop Html Template is a free, responsive eCommerce website template that is extremely customizable and easy to use. Impress your customers by creating your own website with this elegant shoe store template.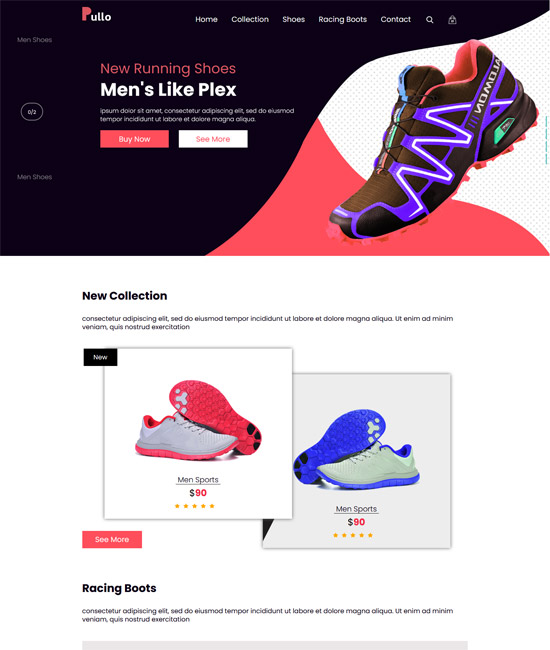 more info / download demo
Lion
Lion Ecommerce Website Html Template is the right solution to launch your own exceptional ecommerce business website. It includes a number of newer startup features that make creating a site easier.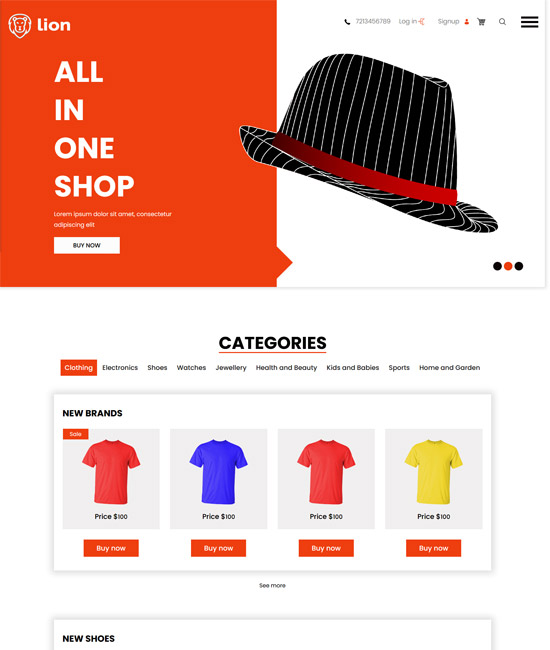 more info / download demo
Pomato
The Pomato Mobile Shop HTML Template is an affordable option for all eCommerce website owners. Use this free html template and create a website for mobile stores, online shopping stores, electronics stores, etc.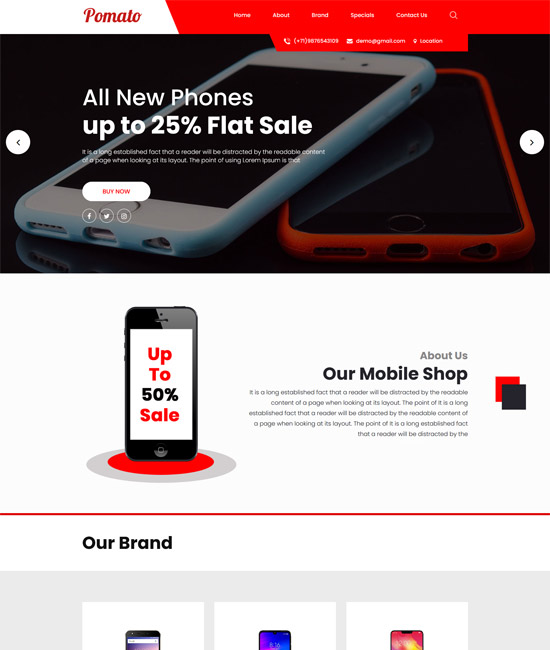 more info / download demo
Chamb
Here's Chamb Responsive's free ecommerce template for you, providing an exciting theme for your fashion and accessories store. Make your furniture store globally competitive with one of our fashion website templates because we understand that fashion is important.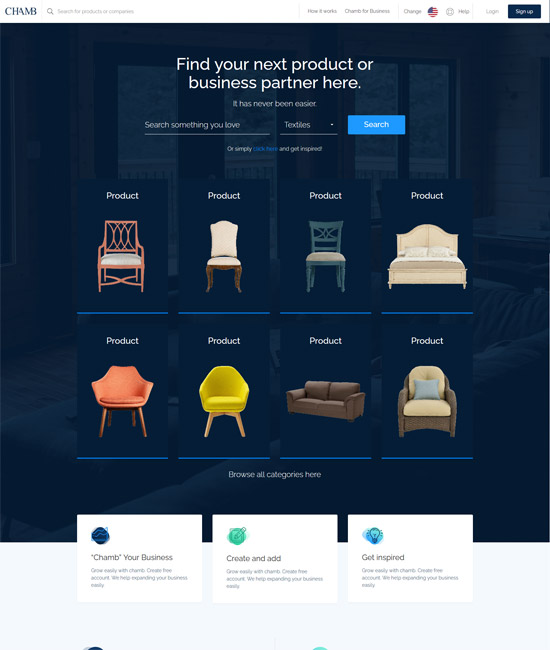 more info / download demo
Baggage
Baggage is a website template designed exclusively for online stores that sell bags. If you are in the luxury handbag business and want to take your business online, this template is perfect for you. This is an ecommerce web template developed in Bootstrap with HTMl5 and CSS and it is highly customizable. Boost your bag business with street fashion with our Luggage website template.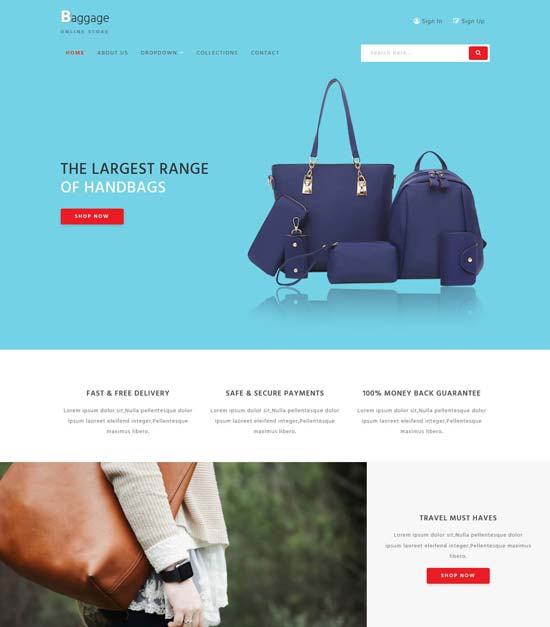 more info / download demo
Gretong – Fre Flat Ecommerce Responsive Template
E Shopper Free E commerce Bootstrap Template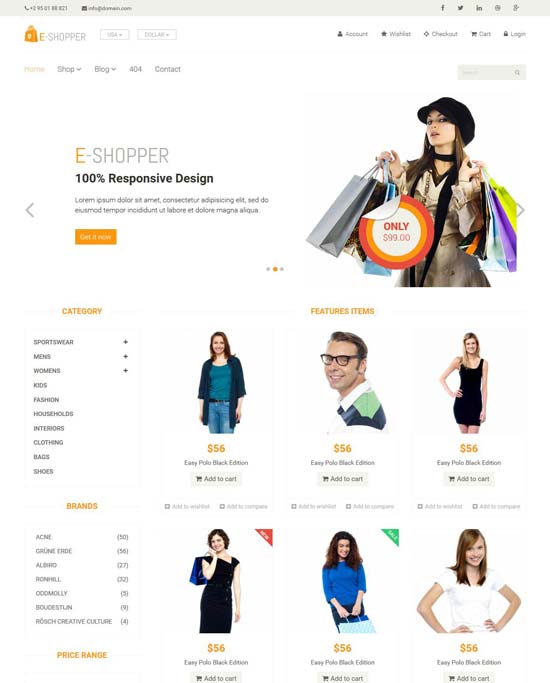 more info / download demo
Markito – Free Flat Ecommerce Bootstrap Template
DailyShop Free Clothes Ecommerce Bootstrap Template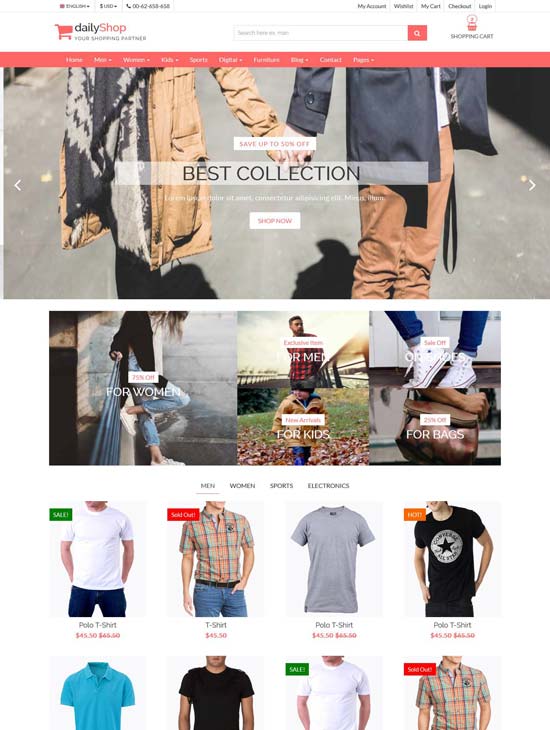 more info / download demo
Lookz – Free Ecommerce Responsive Template
Surfhouse – Free Flat ECommerce Bootstrap Responsive Template
Whity – Free Clean Flat E commerce Responsive template
Spike Shoes – Free ECommerce Website Template
Yolk – Free ECommerce Responsive Template
Yolk is a responsive free ecommerce website template using html5/css for bages and shoes store.
Brand Logo – Free ECommerce Responsive Template
FooseShoes – Free Flat ECommerce Web Template
Aditii – Free Flat ECommerce Responsive Web Template
Leoshop – Free Flat Ecommerce Responsive Web Template
Free Home Shoppe Online Shopping Cart Mobile website Template
Free Cars Online automobile Mobile Website Template
Free Smart Store Online Shopping Cart Mobile website Template