In this round, we'll show 20 free and useful project management tools, software and online web services to facilitate the management of your project, your work, your tasks and your workflow. Project management is particularly important for small flexible companies where all the work is based on a few people who need to communicate and develop workflow. Globalization has made it even more essential collaboration since many modern businesses like web design agencies do not even have a steady address – people all over the world work from home.
The project management software can be a minefield; Each user has a different view of what makes a program "Project management" material rather than an organizational tool or time management. If you are looking for a good free project management tool or software, you should look at the free product that is distributed under GNU General Public License, which means that you can download for free.
Top free project management tools should have the best option that allow you to add as many tasks as you need, and then be able to devote staff and resources to each task. In particular, the characteristics of the personnel section are very good. You can add team members for a project and assign them to tasks when you configure, you can also enter email addresses and phone numbers for each person and give them a role in the group.
Project Management A web-based and collaborative tools are the first choice of hundreds of entrepreneurs and thousands of small and medium enterprises. These tools will maximize your productivity, your organization and help you keep most of your projects effortlessly. Track projects, manage your employees, establish milestones, plan your work, download files, send invoices, synchronize with your mobile. All these features make these almost necessary applications. Enjoy free project management tools and software with the list below:
Freedcamp – Free Project Management
Freedcamp is free online project management tools, it offers an extremely easy, yet fully customization user permission system. Choose what your co-workers and clients can see, or create a custom group to manage permissions. Each application can be separately managed allowing you to track each and every user role.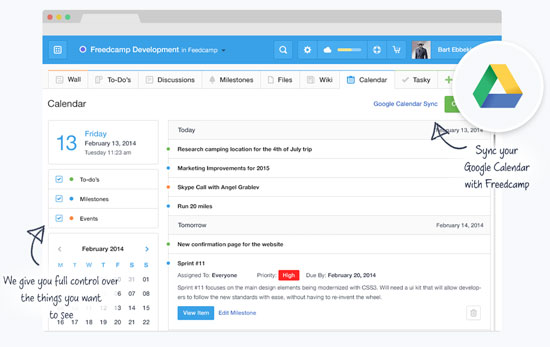 More info / download
GanttProject – Free Desktop Project Management Tool
GanttProject is a free and easy to use Gantt chart based project scheduling and management tool. The official site is ganttproject.biz, please proceed there if you just want to look at the screenshots or download a package for your platform. These pages are for those who want to contribute to GanttProject: file a bug report, work on translations, bugfixes or new features.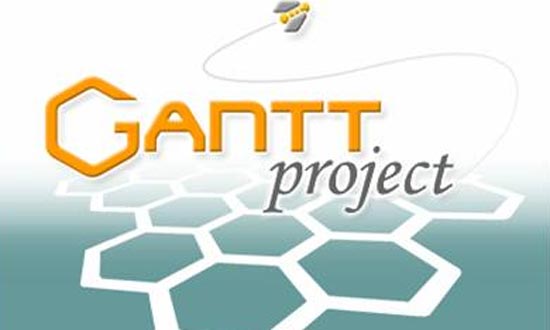 More info / download
ToDoList – Task Management Tool
ToDoList is a rare form of task management tool, one that allows you to repeatedly sub-divide your tasks into more manageable pieces whilst still presenting a clean and intuitive user experience.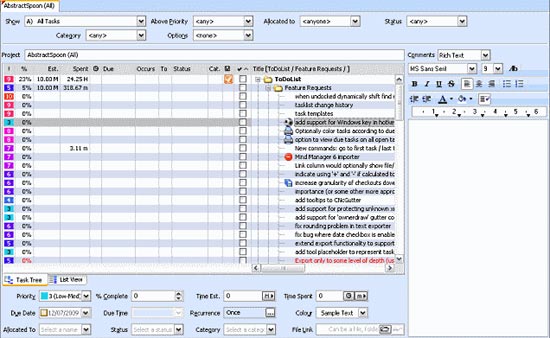 More info / download
Teambox – Collaboration Project Software
Teambox is an online collaboration project software that combines the best practices in productivity with tools from social networking. Teambox is voted the best online project collaboration software for project managers, contractors, freelancers and teams. It's mission is to change the way people work by making it easier and more fun to get things done.

More info / download
Wrike – Free Project Management Software
Wrike is an online project management platform for making work fast, easy and efficient in co-located and distributed teams. It's flexibility enables multifunctional teams to collaborate and get things done successfully in one place. Schedule, prioritize, discuss and track progress in real time. It have two version free and premium, so you can try with free version to see what is great work.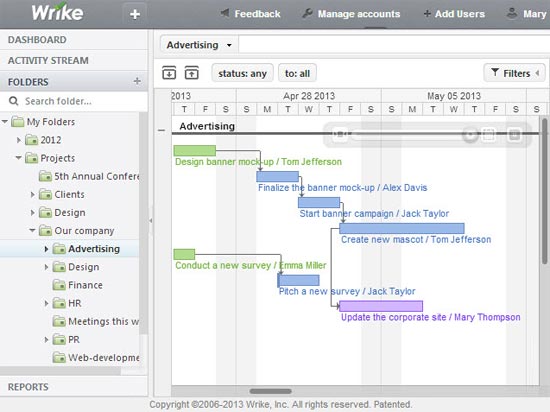 More info / download
AceProject – Free Project Management Software
AceProject is unique. We know that everyone has projects to manage (or an entire project portfolio) , but not everyone has professional project management expertise or use the right tool or project management application. It providing a collaboration-oriented project management system, with a free package available, and an impressive feature range for project and time tracking, timesheet management and project cost tracking. AceProject can also be used as an issue management program, bug tracking software and expense software as well.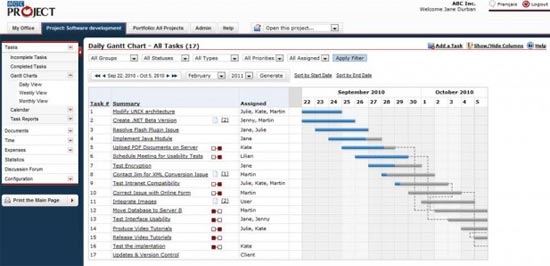 More info / download
Zoho – Free Projects Management Tools
Zoho Projects is the integrated project management solution that simplifies and speeds every project, every time. Whether your team is 3 or 30, you can make sure everyone's on the same page and working toward the same goal. Zoho Projects supports 16 different languages like Chinese, Czech, Danish, Dutch, English(US), French, German, Italian, Japanese, Polish, Portuguese, Portuguese (Brazil), Russian, Spanish, Swedish and Turkish.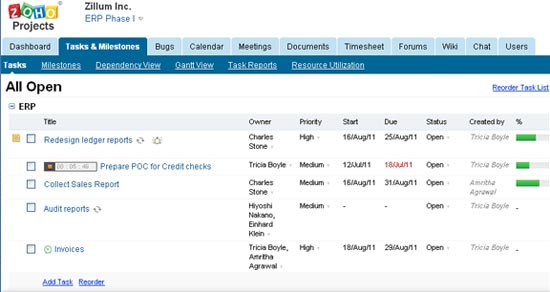 More info / download
2-Plan – Project Management Software Free
2-plan is an integrated project management software that combines several tools for project planning and project execution. It has portable PM tools on notebooks, handhelds and iPhones. It has network and online PM tools in several languages for geographically dispersed teams. Its basic design principle leverages on what knowledge professionals have to offer both in the planning and execution stages of a project.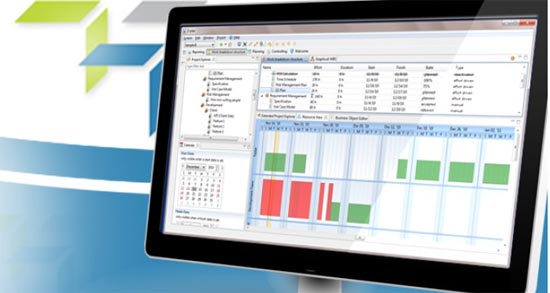 more info / download
qdPM – Free Web-based Project Management
qdPM is a free web-based project management tool suitable for a small team working on multiple projects. It is fully configurable. You can easy manage Projects, Tasks and People. Customers interact using a Ticket System that is integrated into Task management.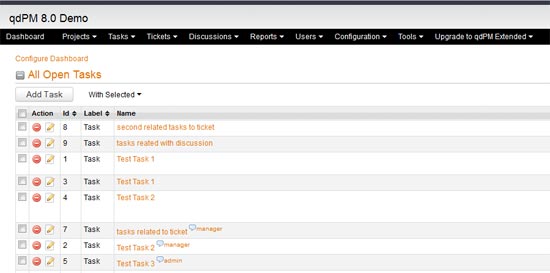 More info / download
Gantter- FREE project management tool
Gantter is a FREE project management tool for Project Managers of the new web era. Have you noticed that you depend on desktop applications less than you did in the past? Have you noticed that you spend most of your day in your favorite web browser because project-related communication is done there: emails, issue tracking, document collaboration, wikis and more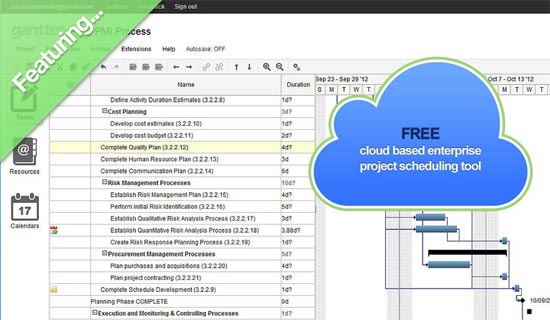 More info / download
ProjectForge – Free Open-source software
ProjectForge is a web-based solution for project management including time tracking, gantt-charting, financial administration, issue management, controlling and managing work-break-down-structures (e. g. together with JIRA as issue management system).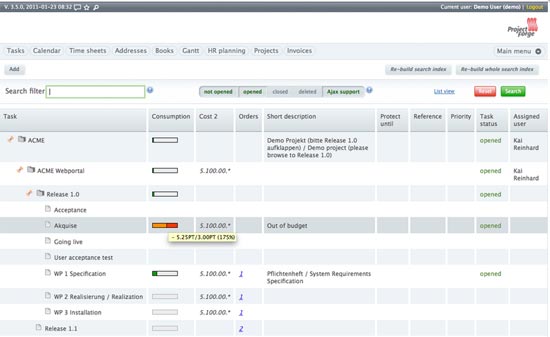 More info / download
Grafire – Free Project Management and CRM
Grafire PM is the complete productivity suite for freelance designers, coders and writers. From project management to client management, you can do it all from our simple, streamlined interface. Designed specifically for individuals, Grafire sheds the un-needed complexity of collaborative features common to project management software. Best of all, you can integrate Grafire directly into your website for a seamless client experience.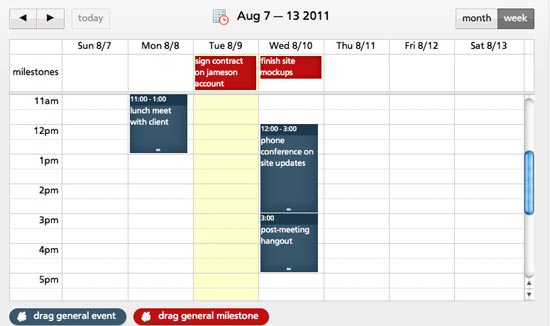 More info / download
CoActivate – free project management tools
CoActivate is the simple way to bring groups together, promote your cause, make plans, manage projects, and get things done. CoActivate offers free mailing lists, wikis, task tracking, team management, and blogs to help you build an online community and promote real-world change.

more info / download
OpenProj – A free project manager
OpenProj is a free task tracker program that can be used to monitor shared tasks and check work progress as well. It looks similar to paid project management applications but this program does not cost anything. This means that the application can be used with no limits, may it be for personal or commercial purposes.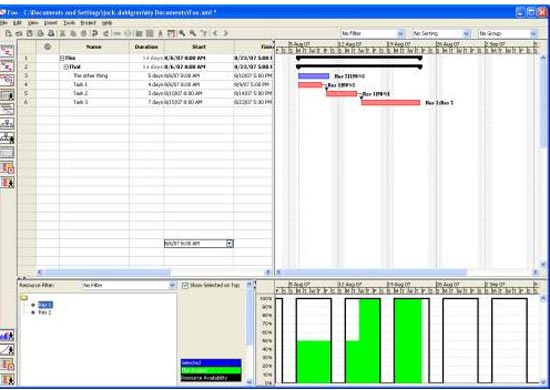 more info / download
TaskJuggler – A Free and Open Source Project Management Software
TaskJuggler is project management software for serious project managers. It covers the complete spectrum of project management tasks from the first idea to the completion of the project. It assists you during project scoping, resource assignment, cost and revenue planning, risk and communication management.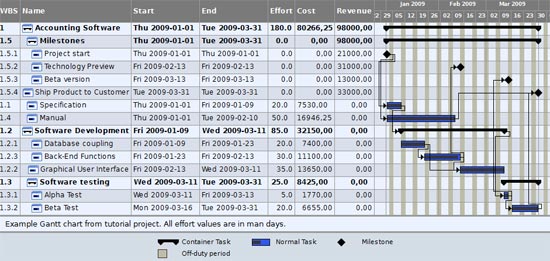 More info / download
TeamPulse – Free Agile Project Management Tool
TeamPulse Community Edition is a FREE version of Telerik's agile project management tool – TeamPulse. It provides software teams with a simple and intelligent solution for managing changing requirements, improving planning, increasing project visibility, and keeping everyone on the team connected. TeamPulse Community Edition is ideal for small teams of 5 users that want to coordinate the processes over a single project.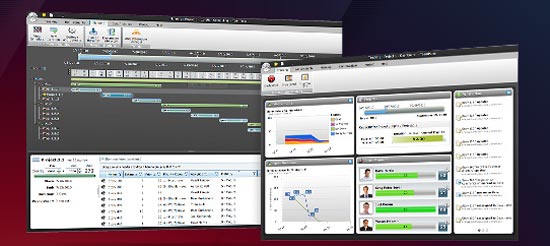 More info / download
Easy Projects – Online project management software free
Easy Projects, web-based project management software, makes team collaboration hassle-free. This Project Management Software allows you to monitor the pulse of your business using a variety of tools including project dashboard. Message boards, file repositories, e-mail notifications, online conferences are available to team members in real-time.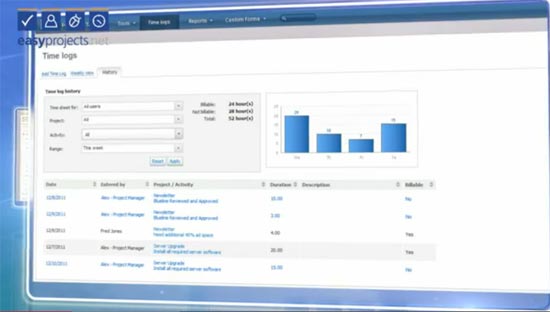 More info / download
ProjectPier – Free Open-Source Managing Tasks
ProjectPier is a Free, Open-Source, PHP application for managing tasks, projects and teams through an intuitive web interface. It must be downloaded and installed on your own web server. ProjectPier will help your organization communicate, collaborate and get things done Its function is similar to commercial groupware/project management products, but allows the freedom and scalability of self-hosting. Even better, it will always be free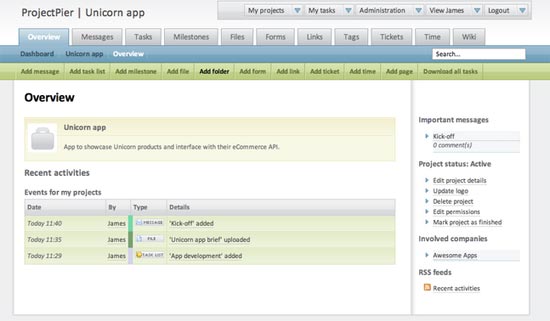 More info / download